SHAMEFUL, thuggish behaviour from Rangers fans, and with the the hint of racism, are the abiding memories of a former Celtic Star from his time living in Glasgow.
"In Glasgow, I was easy to recognise: tall and dark. I got some trouble from Rangers fans; once at some traffic lights a boy opened my car door and spat at me. It sucked the energy out of me," Pierre Van Hooijdonk told The Guardian over the weekend.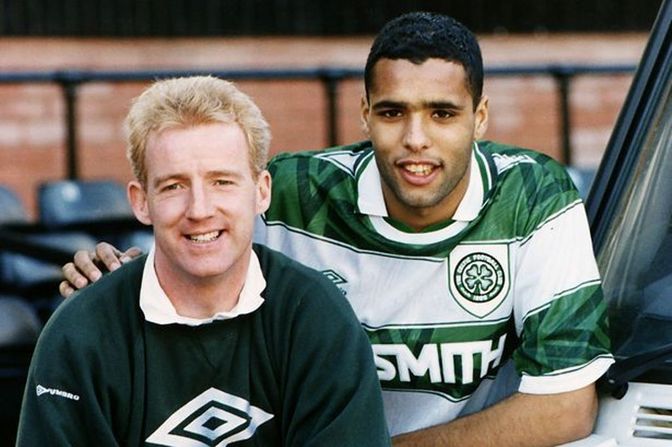 "I was single for six months there but didn't go out because I had to be careful. If I went to a concert, I would take a taxi and crouch down in the back seat as we went past the pubs. Even when I was playing for Fenerbahce with the Galatasaray fans or for Benfica with the Porto fans, the danger was never as bad."
Tommy Burns signed Van Hooijdonk during that dreadful season we spent playing our home games at Hampden. The big Dutchman scored on his debut their to lift the gloom but even that game ended in a draw. He scored the winning goal in the 1995 Scottish Cup final to give Tommy a trophy and in doing so brought an end to the barren years stretching back to Joe Miller's winner against Rangers in the same competition in 1989.
Alongside Italian Paolo Di Canio and Portuguese Jorge Cadete, the big Dutchman formed part of the exciting group of foreign imports at Celtic known as the Three Amigos and they were joined by a fourth the German Andreas Thom and in the season after the Hampden Cup win Pierre bagged 26 goals for the Hoops.
"When I arrived at Celtic in 1994 I was not impressed with the quality," Van Hooijdonk says. "But when Andreas Thom joined, then Jorge and Paolo, the difference in level was unbelievable. It was a great partnership.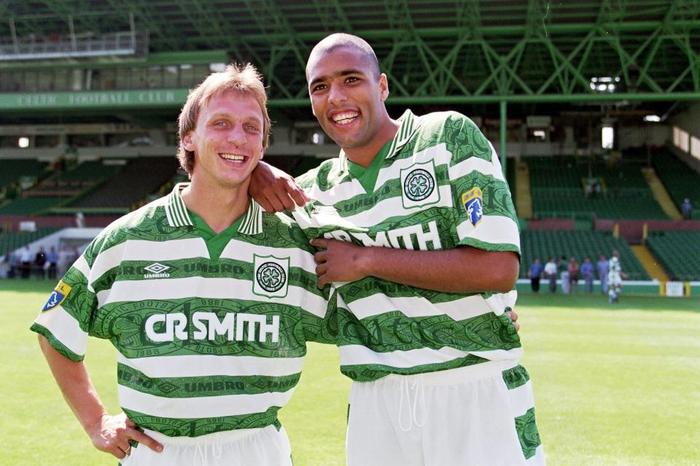 "John Collins had taken me to his home for dinner when I had joined, so when the other foreigners arrived I did the same. Andreas at the time was smoking cigarettes and so was my wife, so he felt safe at my home. He was from East Germany; they are a little bit different, more suspicious.
"Paolo also came round. At the '96 Olympics the volleyball final was between Holland and Italy. I said to him after training that he should come to my house to watch. It was my first time meeting him properly and I thought he was going to be relaxed, but he was on the floor, rolling around, screaming with passion at every point. Paolo was a funny guy – he once called a team meeting because Andreas had not passed the ball to him."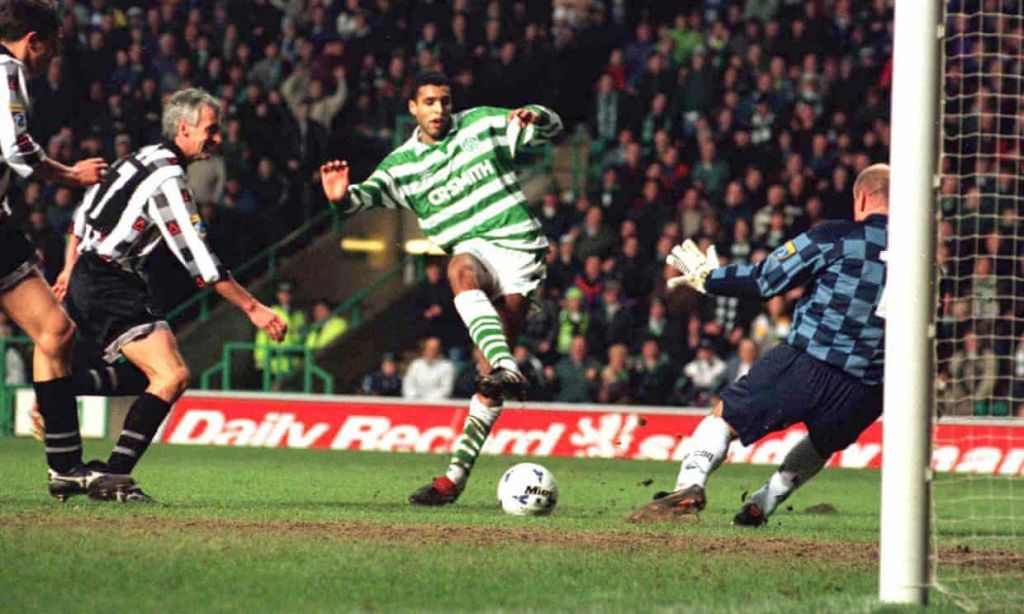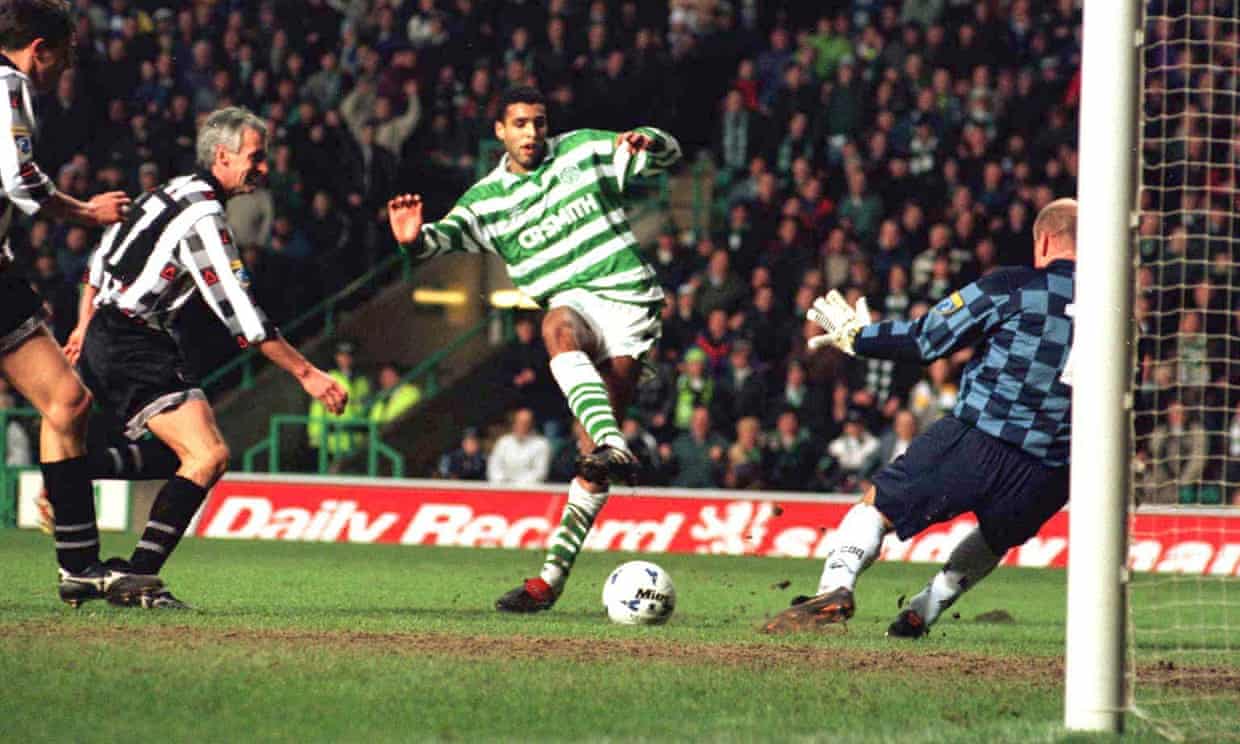 All Three Amigos ran into rows over money with Fergus McCann and all left the club under a club, probably undermining much of the great work that Tommy Burns had done in bringing them in and building perhaps the most exciting Celtic team to never win the league.
Pierre Van Hooijdonk reckoned he was underpaid and certainly was being paid much less that the other foreign stars in the Celtic team who were all earning, he believed in excess of £10,000 a week. He reckoned he was on a promise from Celtic that he'd be due a significant pay-rise if he did well and the club's revised over of just £7000 a week was regarded by the big Dutchman as a insult at the time, "enough for the homeless but not for an international striker" he famously said.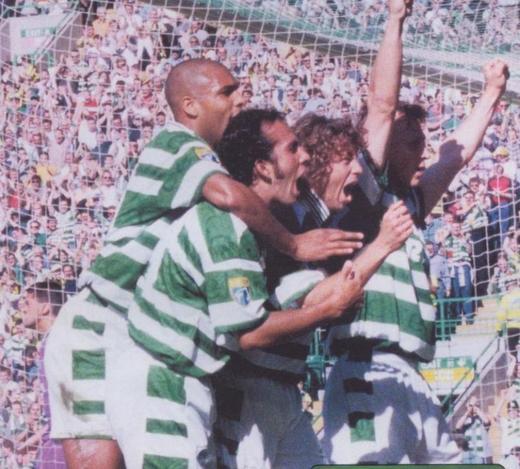 "Our best players were on five‑figure sums per week and I was not," Van Hooijdonk recalled.
"McCann said if I did well he would raise my salary. I became top scorer but he never offered me the same money as the others. I'm a man of my word."