All right, all right I'll withdraw some of the allegations I made about Sky Sports. The 4.00 slot did indeed contain two Celtic Scottish Cup finals!
But… there was a Spanish game in the middle of them (unadvertised) with all the grizzly horrors like Suarez, Neymar and Ronaldo on view, and the two Cup finals they chose were probably Celtic's two worst, namely Airdrie in 1995 and Dunfermline in 2007.
Whatever happened to Billy McNeill in 1965, Dixie Deans in 1972, the two comebacks against Dundee United in the 1980s or Henrik Larsson in 2001 and 2004, or even Tom Rogic in 2017? There are loads to choose from!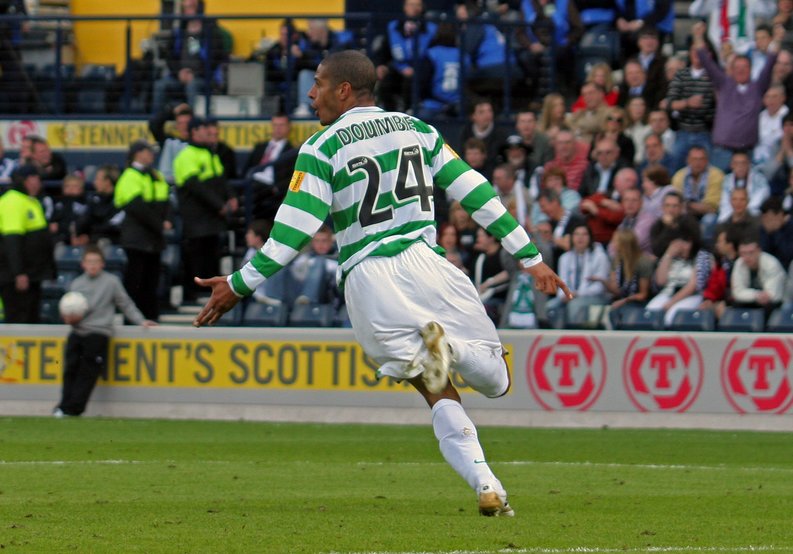 Still, nice to see Pierre Van Hooijdonk's header and the contribution of Jean Joel Perrier Doumbe once again. Some things I had forgotten – the strip in 1995 of thick and thin hoops was awful, the Duchess presenting the Cup and saying "Well done, Paul" once someone told her his name, in 2007 Neil Lennon was unhappy to be hooked, and we had a player called Kenny Miller. Whatever happened to him?
And nice to see Lee Naylor, Mark McNally and Willie Falconer again. No-one could call them Celtic legends, but they played their part.
What will be on Sky Sports Football tomorrow?
David Potter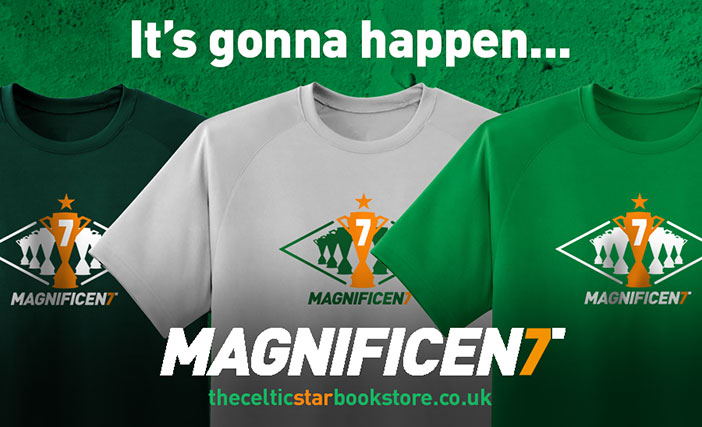 HAVE YOU GOT YOUR MAGNIFICEN7 T-SHIRT YET?
YOU want one of these for Sunday? Order today and we'll post out first class same day so you'll get it on Friday morning, in plenty of time for the game…
We have sold out on the dark green option in all sizes and have sold out of the green and grey colour option in small and medium but we have green and also grey Magnificen7 shirts available in Large, XL and XXL, while stocks last.
Order now at thecelticstarbookstore.co.uk