BRENDAN RODGERS will take advantage of an unexpected bonus ahead of tomorrow's vital Europa League match in Leipzig. It seems that his French striker Odsonne Eduoard is well acquainted with four of the Leipzig side and he will be busy filling in the manager with all the important information.
The Celtic striker, who signed form Paris St Germain in the summer for £9million, opened the scoring in the opening minutes against Salzburg in the last game and thought that he had given Celtic a 2-0 lead before noticing a late flag from the Assistant Referee. Things went badly wrong after that though and Celtic surrendered 3 pretty awful goals against a side with much more ambition on the night that the Scottish Champions.
"We need to prepare as well as we can and hopefully do better than we did against Salzburg," Odsonne admitted.
"That one is in the past. I never think about games or goals that are behind me. I am always looking forward and I feel confident going into the game against Leipzig.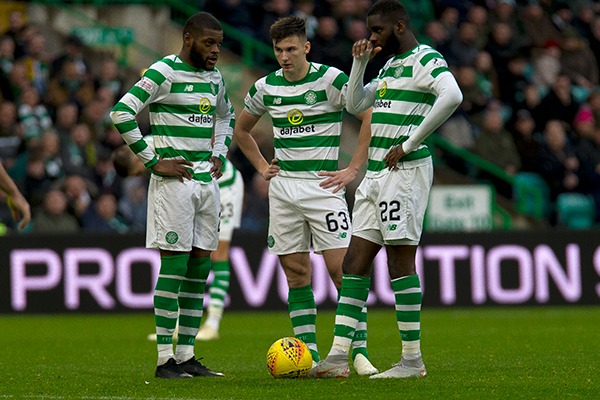 media
"I know the team very well. I have French friends there and they are a quality side. It will be a complicated match for us and it will not be easy but all we can do is focus on our own game.
"I am friends with some of their defenders – Dayot Upamecano, Nordo Mukiele and Ibrahima Konate – and I also know Jean-Kevin Augustine. We have all played together at times for the French under-19 side and I keep in contact with them.
"We have had a few texts going back between us but we are keeping things very secret from one another! I don't want to tell them anything about Celtic and they won't give anything away about Leipzig.
"It would be nice to get one over them with a result but the most important thing is the team. I want us to go there and show that we can put in a performance. Ideally it would be nice if both of us qualified for the next stage of the Europa League but the most important is to go and see what we can do tomorrow night and see how well we can play.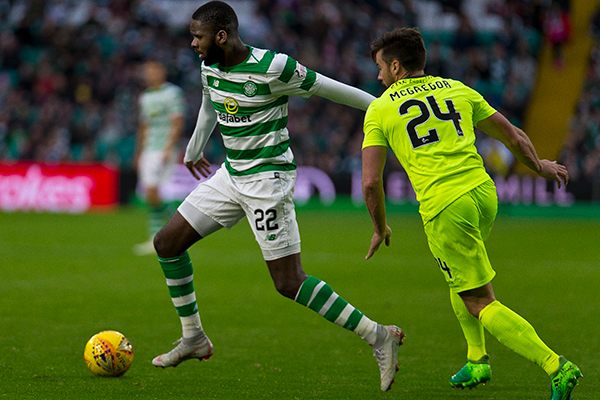 "I don't know how much of an advantage it will be that I know a bit of how they play – or whether it will help them because they know me too. It is important only that I focus on Celtic and trying to get the result that would help us in the competition."
Edouard scored twice at the weekend and could have had another four or five so is going into the Europa League match full of confidence.
"It is always good to score but I always feel confident. For me it was more that we won the three points because Hibs were above us in the table so we knew it was important to win the game.
"It was nice to score and I feel fit and hungry so hopefully there are many more still to come now form me this season."
On the news that skipper Scott Brown and fellow striker Leigh Griffiths won't be available for the Leipzig game – it looks like Broony is out for a few weeks but Griff could be back in the squad for Sunday's semi-final against Hearts, Edouard reckons that the selected side will just have to get own with it and try to get the job done in Germany.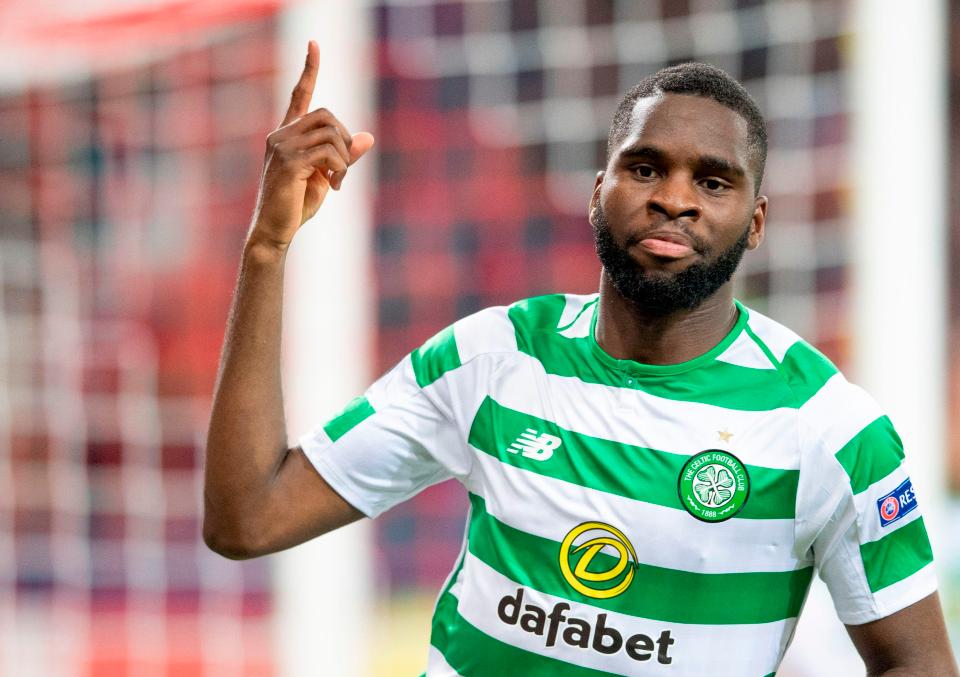 "It will be sad if Scott and Leigh do not make the game because they are very important players for the team but we have a squad full of players who want to play. If they cannot make it then we have to do the best with the team that the manager puts out.
"We are all professional footballers and we know what we have to do. It is up to us to go and show that we are strong enough to get a result."
Also on The Celtic Star…and clicking on these links really does assist the site.
New Podcast – Can It Be All So Simple asks 90 Minute Cynic Bhoys…See HERE.
Bring on the Celtic! – Levein on Sunday's Murrayfield Showdown…See HERE.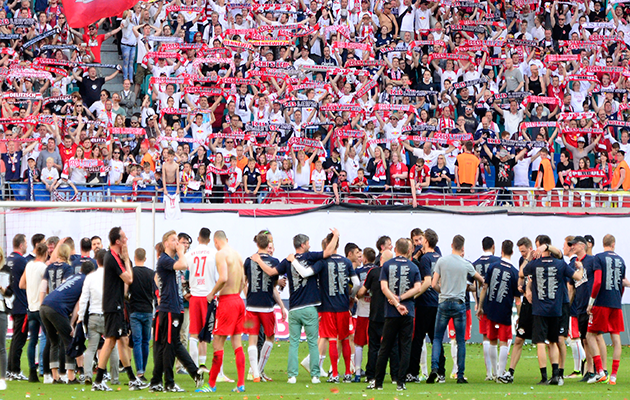 Leipzig v Celtic – Lowdown on Bundesliga's high-flyers RasenBallsport Leipzig…See HERE.
Jim Craig – Bobby Carroll scored Celtic's first ever goal in European football…See HERE.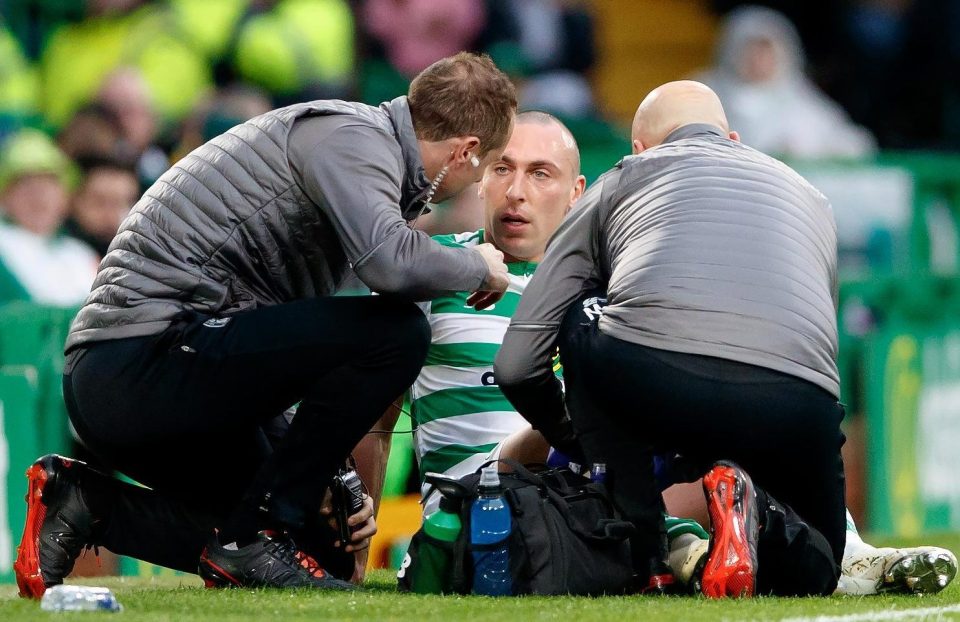 Double Blow! Broony and Griffiths ruled out for RB Leipzig v Celtic…See HERE.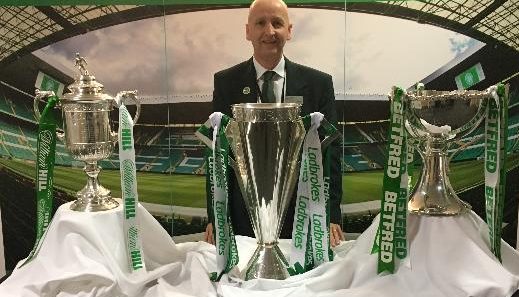 Support Matt Corr – After Leipzig, it's the Parlour and the New York Marathon…See HERE.