THE BLOGGER who turned up in Glasgow at the end of last week and did the two stadium tours at Ibrox, wearing a Celtic top and Celtic Park wearing a Rangers top, has now released his video and unwittingly he has quite brilliantly shone a light on the differences between the two clubs, their staff and the two sets of supporters.
Sometimes it takes a complete outsider to spot such differences. This blogger certainly had no pre-determined Scottish favourites when he headed up to Glasgow to put together his latest video. Yet he was able to determine from his short visit to each stadium the moral philosophy that prevails at the two Glasgow giants.
Yet again, ye know the good guys https://t.co/YwY3rJE7AT

— Liam (@Liam67M) November 18, 2019
Some if the Twitter comments on this post are worth noting.
"The difference is that Celtic fans don't see The Rangers as arch rivals."
"The mob from Ibrox would have been raging, their hole makeup is made up of hatred."
"This has made my day, brilliant from Celtic. One club, all family."
"Even though I'm a Hoops fan since the 80s, as I'm English, I was a little apprehensive when I came up for my first game a few years back. I couldn't have been more wrong. I've only ever had great times and friendly experiences, which continued when I brought my son up too."
"I did the Celtic Tour, my mum who's a Rangers fan didn't go in and stayed outside with my girlfriend. An ex-player working there found out and shouted to her "why do you come see a proper trophy room, all yours are in the pawn" my mum couldn't help but laugh then came in for a pic."
"Definitely not shocked at the difference in hospitality (if that's the right term). It's chalk and cheese.
"As a Hearts fan I totally 'get this' we have always been made welcome by the Celtic family. Not been to the other place for years as last time I was spat on."
"Good stuff…But did the contrasting reactions surprise anyone?…Didn't think so."
"I can bet he's now getting the treatment from the hordes. A fun an lighthearted piece, but they're not keen on being exposed!"
"Now there is your difference!"
"Love it when the both as bad as each argument is blown to hell like in this video! Up the good guys!"
"Great reflection on our club. To be fair it must be difficult to laugh if you're in as much pain as them though."
"Any the Rangers fans offended by this should remember he's paid good money, (money that they desperately need by the way) to see the ceramics from all around the world… Then he went to Celtic Park to see the trophies that matter. Real trophies may I add. Not a bike to be seen…"
"It's dangerous to generalise but I wonder if Celtic fans are more open and welcoming due to their history and culture – mostly persecuted, and Rangers fans are not so open and welcoming due to mostly being in a position of dominance and are suspicious of that being taken away?"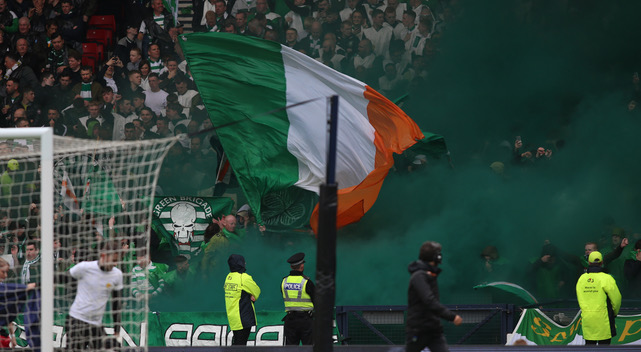 "That's why we're the most loved club in world football."
"We see them as the joke outfit they are – no threat at all. That said, you do a stadium tour you should be able to wear anything you want."
"Literally just finished watching his video, I'm not exactly surprised about the differences between both tours."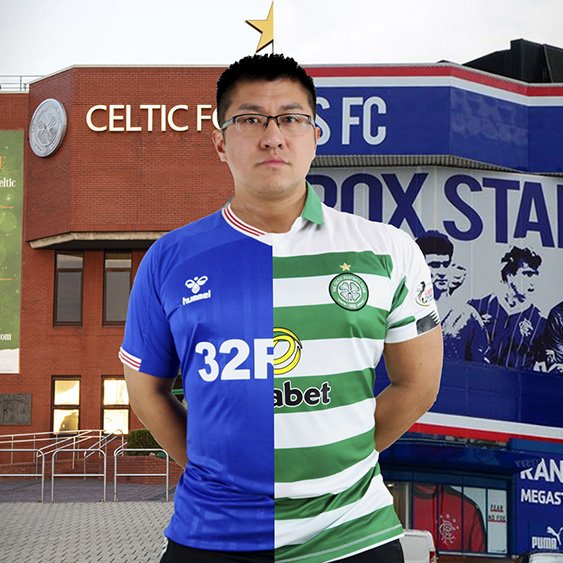 "This is why the Old Firm no longer exists. It puts paid to the myth that Celtic and Rangers are two cheeks of the same arse. We are truly a club like no other. But the again so are "they" but not in a good way."
Incidentally one of the Tour Guides at Celtic is Matt Corr of this parish and I went on the tour with Matt earlier this year. There were people from all over the world there, as well as some local Celtic supporters and everyone bonded brilliantly and the Tour was a friendly, informative and a great way to spend a few hours.
Stan Collymore has just tweeted the video.
— Stan Collymore (@StanCollymore) November 18, 2019