Not too much is known about Andy Donaldson's short spell at Celtic between May 1911 and February 1912. We do know that Andy made 17 appearances for Celtic and scored six goals and that doesn't look too bad at all does it?
Inspired by an article on The Celtic Star on Wednesday about the unveiling of Willie Maley statue in Newry this weekend, a Celtic Star reader send in some additional information about Andy Donaldson, specifically a copy of his Celtic contract which is signed by both Willie Maley and James Kelly and a wartime media that the then former Celtic player won and we have images of these to share with you today.
Here's the message from our reader…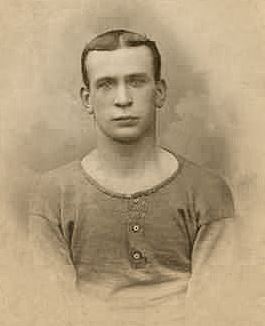 Good Morning,
I'm not certain if you might be interested in the following pictures, part of my Celtic memorabilia collection, but, with Willie Maley's statue unveiling tomorrow, I thought that it might be appropriate to send them to you.
Lubo's brilliant article, which I very much enjoyed, showed the picture of Willie Maley, Willie Angus VC and James Kelly Celtic director.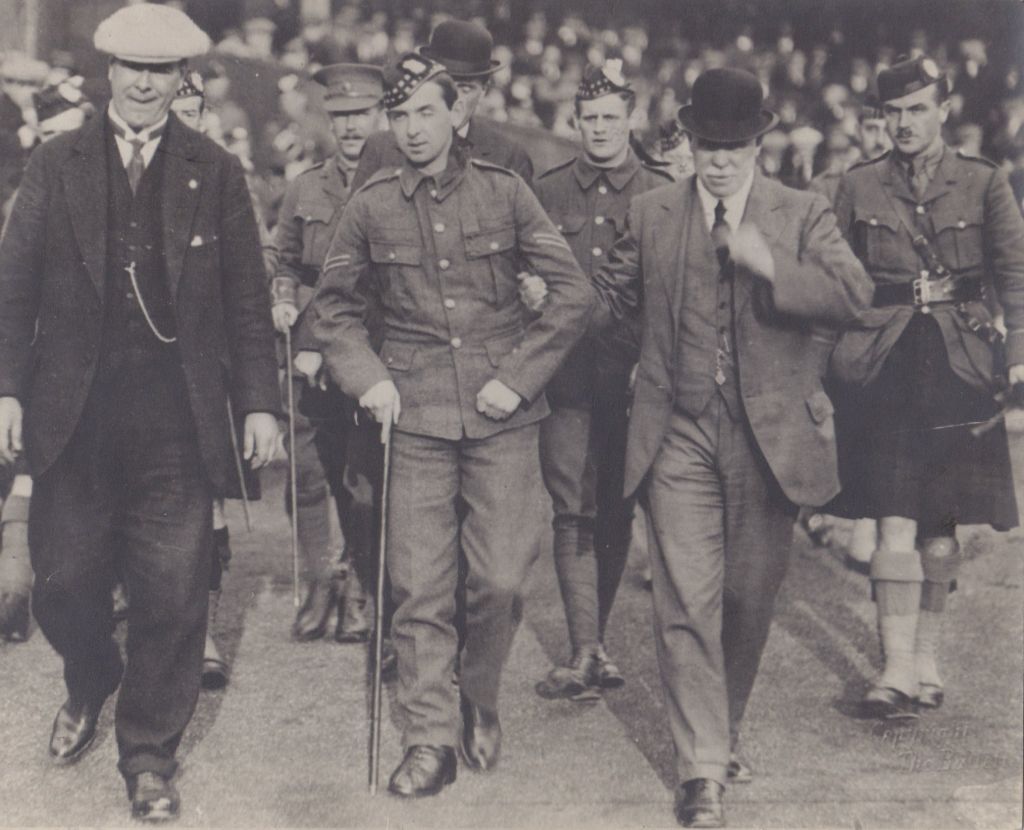 The picture below, as you can see, is of Andrew Donaldson's Celtic contract signed by both Willie Maley and James Kelly.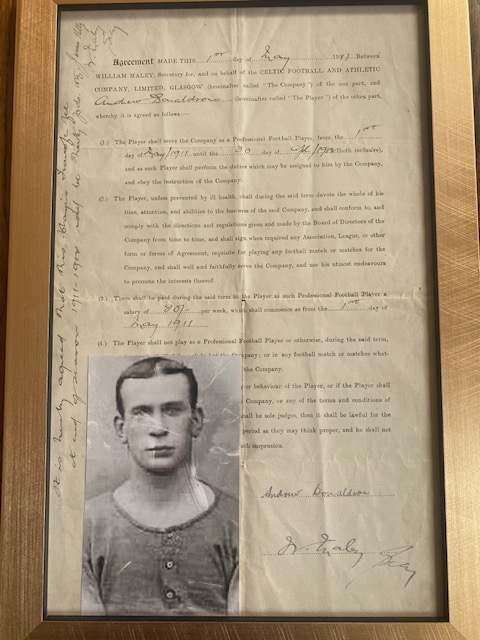 The second picture is of a Celtic medal dated 1916, I bought it at auction because I am an avid collector of all things Celtic FC and because of the evocative date. Of course I am aware of the current political tensions, but, it's only Celtic FC that I'm interested in and not politics, it is after all a part of our club's history and should never be forgotten or pushed to the side.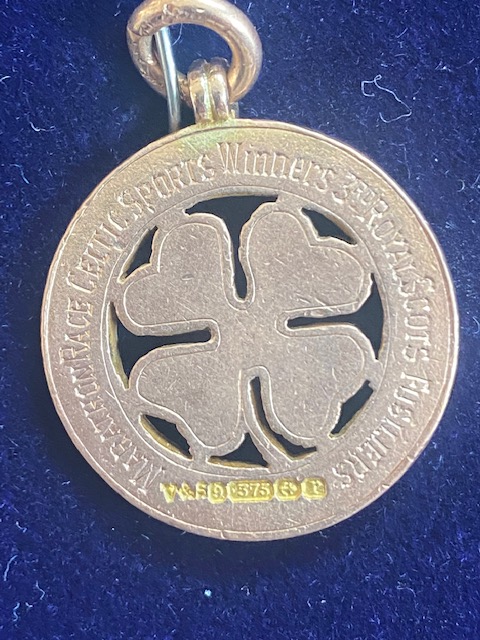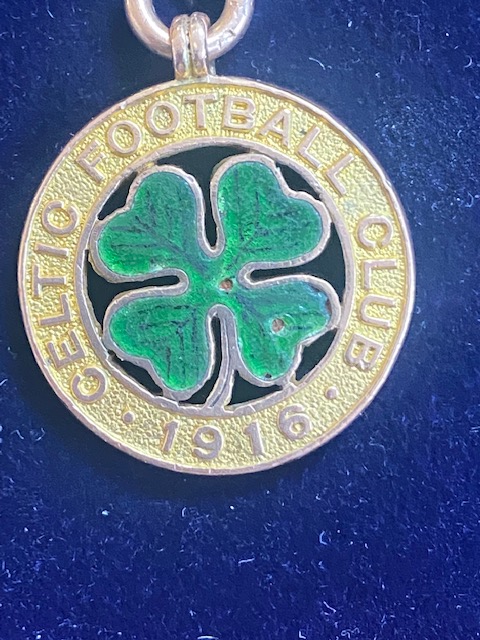 I'm sure that you will be interested, if you wish to publish the pictures then please do, but without using my name, if you don't then no problem.
Kind Regards,
Celtic Star Reader
So what do we know about Andrew Donaldson? As always the best place to start is to ask David Potter and also to refer to The Celtic Wiki, which remains an unbelievable and unique resource for Celtic supporters…
"Donaldson (of Airdrie) is an artful dodger!"
Scottish Referee newspaper 1913
Inside-left Andy Donaldson signed for Celtic in April 1911 from Airdrie. He was apparently "the personification of pluck". Better to have it than not. He was also said to have been a quiet person, possibly might have been as he was young when he came to Celtic, although reputedly did his talking on the pitch instead.
He appears to have been a precocious talent, as when he was with Ashfield, he scored two goals for Scotland juniors against Ireland at Celtic Park, 17 March 1906. Also capped against England juniors at Villa Park on 7 April 1906.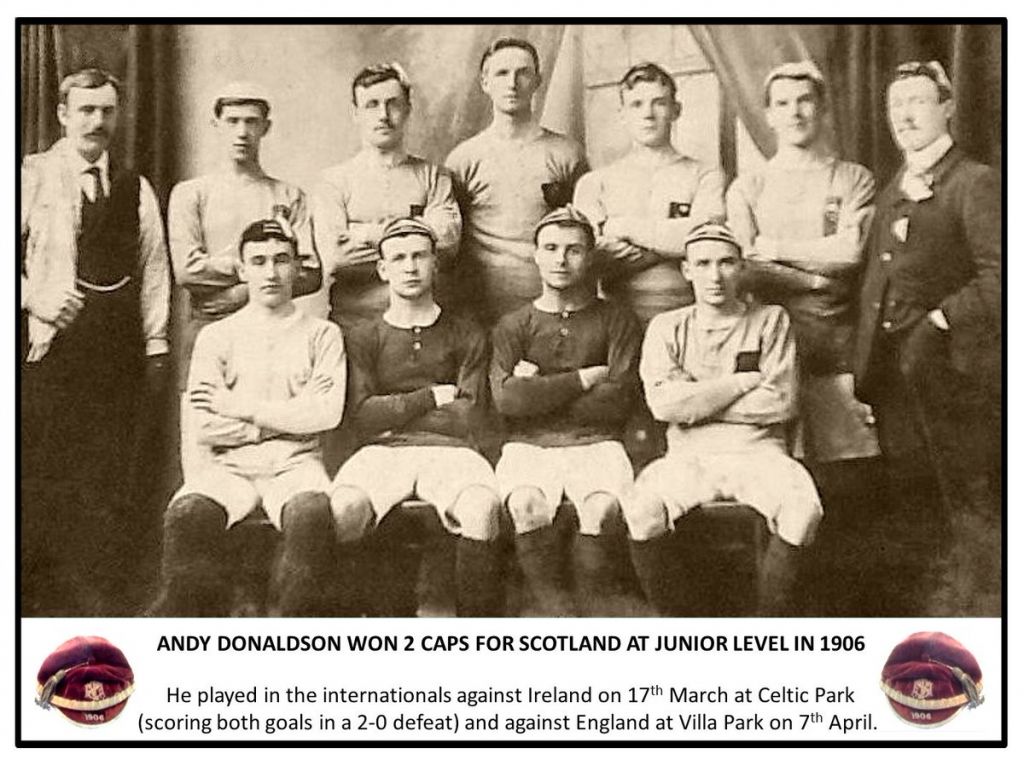 At Celtic, he was a more than competent attacker, making a scoring first team debut on 6 May 1911 as Celtic defeated Third Lanark 5-2 in a Charity Cup tie at Parkhead.
However with competition for a starting spot from the likes of Travers, McMenemy and Gallacher, Andy Donaldson's time in the Hoops was short lived. He was a regular starter in the first half of season 1911-12, but took time to find his feet in scoring, but once he got going he hit a rich vein of form from around October to December 1911, scoring six goals in the league, including his debut goal being a winner over Aberdeen.
Pat Travers was preferred for the second half for some reason, not that Pat Travers was a major success as a player at Celtic. So possibly a poor switch. On the other hand, Celtic had a rough first half of the season and a better second half of the season, so whatever changes Celtic made had a positive impact, albeit too late as Rangers still finished ahead of Celtic to take the title.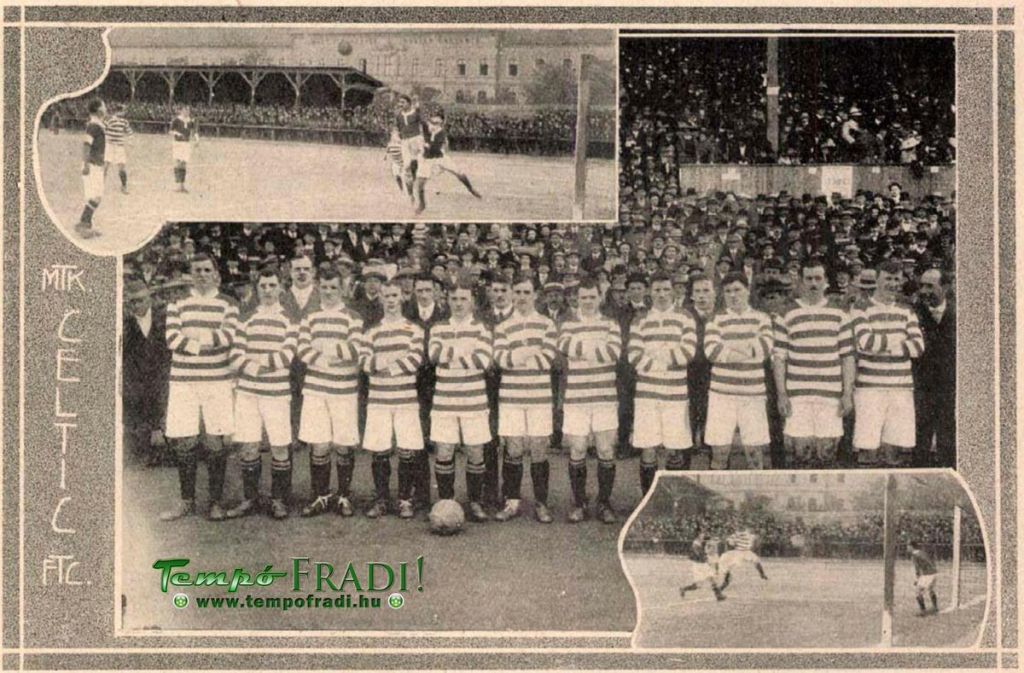 european tour 1911, v MTK Budapest pic.twitter.com/JGF4fEJA7Z

— frank devlin (@frankdevlin2) February 4, 2022
One great experience for him was being part of the Celtic squad that pre-war toured central Europe, so he played matches in Dresden, Prague, Budapest and Vienna on this 1911 tour. Possibly he met and spoke to Celtic's founder Brother Walfrid at Folkestone on the return on 30 May 1911.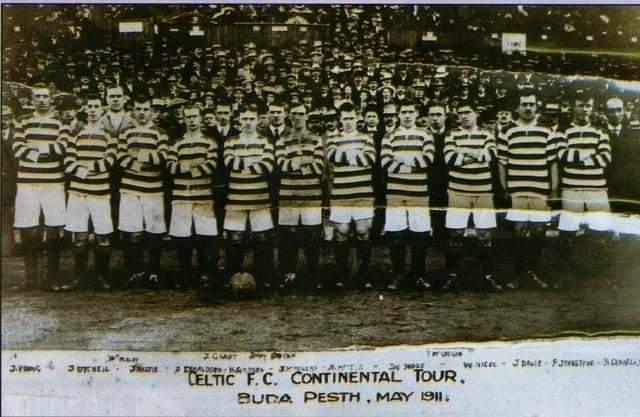 — frank devlin (@frankdevlin2) February 6, 2022
Andy Donaldson's last two games were a defeat to Third Lanark (1-0) followed by a nil-nil draw with Airdrie. Possibly a little frustrating for him, as just two days after being dropped, Celtic then played Rangers in a Ne'er Derby match and won 3-0 with a hat-trick by Jimmy McGrory.
He returned to Airdrie in February 1912 after 17 league appearances and six goals, a commendable total, and possibly Celtic missed a trick here.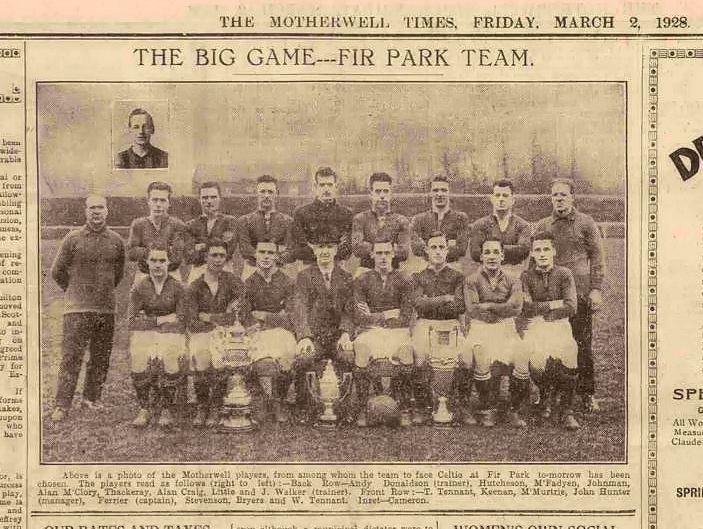 At his second spell at Airdrie, he scored 4 goals in a single game v Rangers on 4 January 1915, enough we can assume to make him popular with Celts even though he'd long left by this point. The great managerial legend Alex Ferguson stated that he was the first opposition player to score a hat-trick at Ibrox, but Andy Donaldson did so long before he did, and we believe Andy Donaldson was the first ever (in a league fixture at least).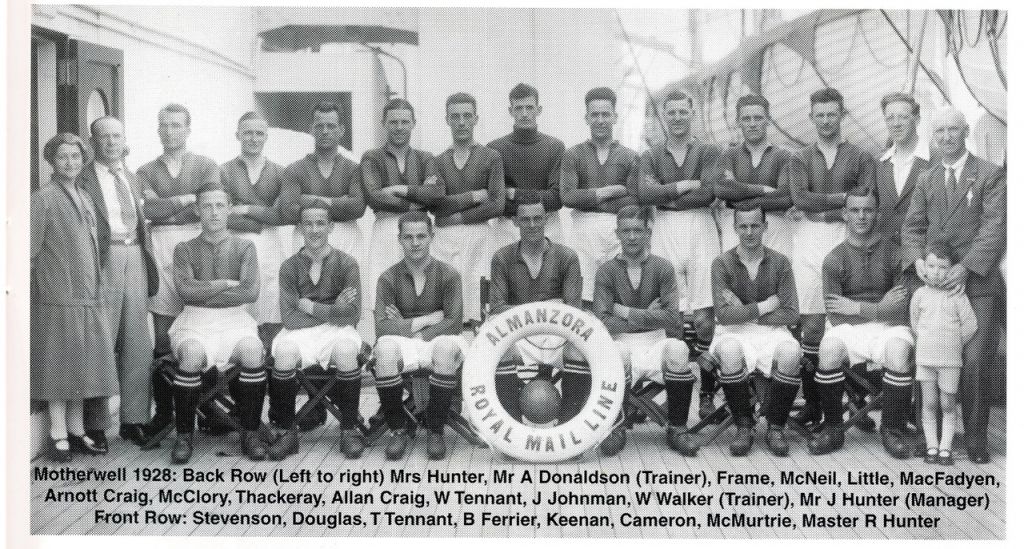 He was to be a long-term regular at Airdrie, having three spells at the club, but also played for Motherwell, Third Lanark, St Johnstone & Dykehead, hanging up his boots in 1922.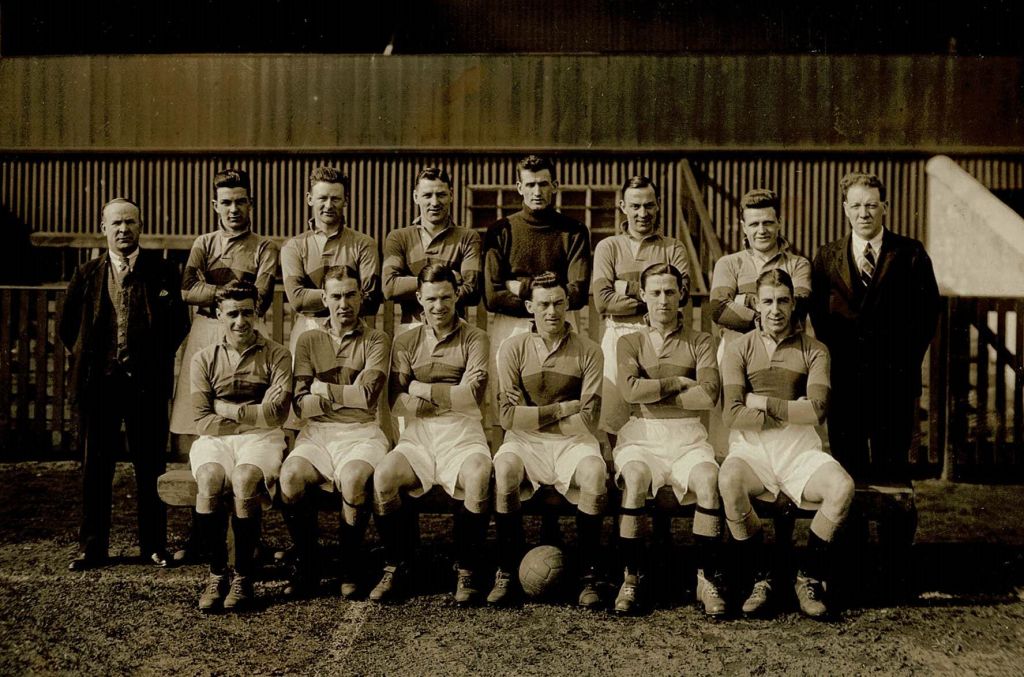 Despite his long tenure in the top tier of Scottish football, he never managed to play in a major final but did win the local Lanarkshire Cup with Airdrie six times. He played around 400 games for Airdrie with a great goal scoring record, and so easily ranks as a legend for that club.
Andy Donaldson later worked as a trainer at Motherwell, including during the club's most successful period in the early 1930s. Motherwell FC seems to have been a big love for him, as he long remained on the ground staff at the club into his 80s.
He lived a long life and died in 1980 in Cleland Hospital, aged 93. He is buried in Airbles Cemetery in Motherwell which is not far from Motherwell's home ground.
Incidentally if you have little pieces of Celtic history that you reckon should be shared with the wider Celtic support then please feel free to get in touch, you can email editor@thecelticstar.co.uk and we'll do the rest…