Celtic have been hit with another bombshell today with news coming through from Real Betis that despite allocating away tickets for the travelling Celtic support, the Spanish authorities have intervened to block any Celtic fans attending the Europa League Group stage opener on Thursday night.
Celtic have been busy allocating the tickets to away fans after breaking the good news that there would be tickets for this game in Seville. But now the club have had to update the support on the bad news and that means that any plans made are now pretty much pointless.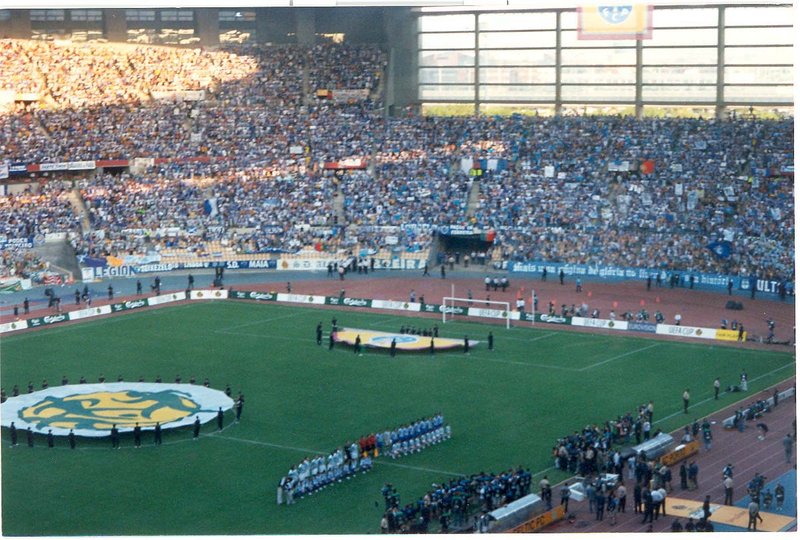 Usually the away support is fast on the draw when it comes to booking flights for away trips as the airlines invariably increase their prices as soon as they see the demand for seats increase. So many supporters will be in a position of having flights booked to Spanish airports next week based around going to the game but that now appears not to be officially possible.
Around 80,000 Celtic fans travelled to Seville for the UEFA Cup Final against Porto in May 2003 and were perfectly behaved, making many friends in the city and winning FIFA's prestigious Fair Play Award. It's therefore ironic that on our next visit to the city when we'd have around 1% of the previous number of visitors the Spanish authorise choose to ban the Celtic support. Pandemic or no pandemic surely this could have been sorted out sooner and certainly before fans were told they had tickets and therefore started to incur additional costs in booking flights and accommodation.
Here's the update as provided this afternoon by Celtic…
We regret to announce that we have in the last 30 minutes been informed by Real Betis that they are no longer allowed to accept away fans for the match against Celtic next week, Thursday 16th September.

Betis have indicated to Celtic that the local authority in Spain has now stated that visiting fans will not be permitted to attend the match.

Responsibility for advising away clubs on ticketing and acceptance of fans travelling lies with the home club in UEFA competitions. Since the draw was made we have asked Betis to confirm whether they will be accepting Celtic fans at this fixture.

Early on Wednesday afternoon Betis confirmed that they would be accepting Celtic fans for this match and the Club has been working hard to try and find a way to comply with the requirements laid down to admit Celtic fans for this fixture.

It is therefore extremely disappointing to be told moments ago that Betis will no longer be able to admit Celtic fans to this match.

Whilst this matter is totally outwith Celtic's control we fully understand the disappointment which will be felt by Celtic fans planning on attending. Wherever we play we are backed by the best support in huge numbers and it is a disappointment to all involved at Celtic and the team that we will not be able to have our fans with us as we visit the city of Seville again.

Clearly, any match tickets purchased online, which went on sale last night, will be refunded.

We remain in contact with Betis to see if anything can be done but thought it important to get this update out immediately and would advise our fans not to travel. We are speaking to Leverkusen and Ferencvaros to understand the position with away fans and will update in due course.
We regret to announce that we have, in the last 30 minutes, been informed by Real Betis that they are no longer allowed to accept away fans for our #UEL match next week.

Full details ⤵️

— Celtic Football Club (@CelticFC) September 10, 2021