Time For Celtic To Rise In Europe…
No-one can possibly say other than that since 2003, give or take the odd isolated moment like beating Barcelona and Lazio, Celtic's record in Europe has been poor. In fact for a team of our standing, it has been awful. Disgraceful, in fact. Sadly one of the reasons that we bang on about 1967 so much ("not without cause but without end") is that we have had so little since then to rival the Lions in Europe. It really is time to put that right.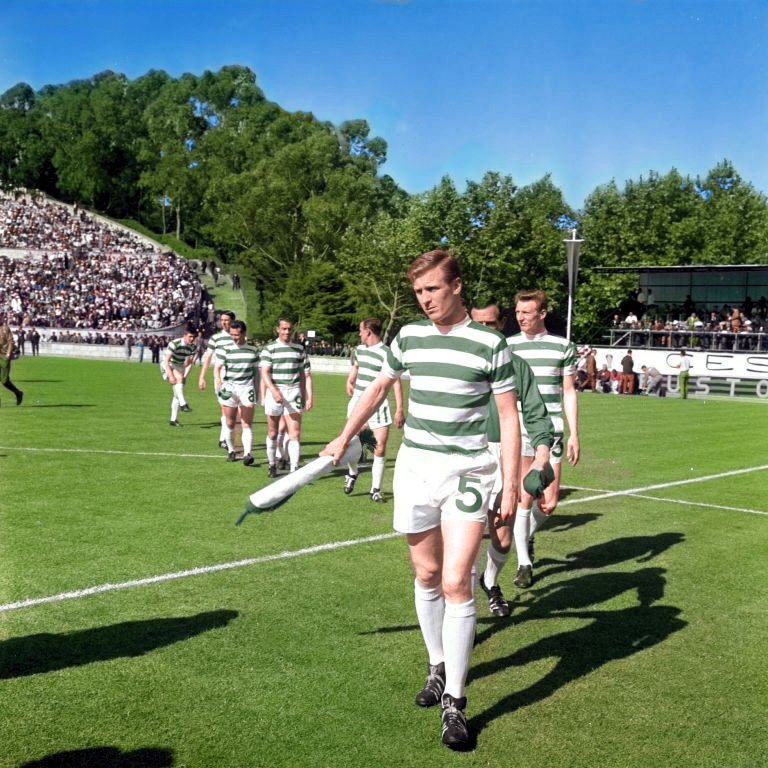 Leaving aside this season, we have the horrors of Artmedia, Malmo, Maribor, Cluj and Ferencvaros to remind us of just how badly things can go wrong in Europe. It is not that we are outclassed in Europe. Absolutely not. It is that we keep making the same errors, and revealing the same shortcomings.
One fears that one may hear the classic phrases "naive defending" or "sloppy passing" or "feckless finishing" once more. The thing is that European football does not really permit of errors. 100% concentration is demanded all the time, and one has to cope with hostile crowds, strange refereeing interpretations of some things, air flights, strange food and all sorts of other things.
But we simply do have to cope with them. Our opponents this week are Real Betis, a team of fascinating history. Baetica was the Roman name for Andalusia, and they feel that they represent their beautiful and warm area of Spain. They are the rivals of Seville, and we all remember 2003. And they were the green and white vertical stripes that Dan Doyle and Sandy McMahon used to wear. Some have tried to prove a connection between the founding of Betis in 1908 and Maley's great team of that year who were undeniably the best in the world, but no such hard evidence has ever come forward. But Betis do have a strip which is pleasing to the eye.
Now managed by Manuel Pellegrini (who we all know from his not always entirely successful ventures in English football), Betis are a good side. But they are emphatically NOT one of the giants of the Spanish or the European game in the sense that Real Madrid or AC Milan or Manchester City are. They have started the season well – they won at the weekend – but no-one can possibly say that they are in "a different class" from Celtic – unless, of course, we decide to make it easy for them.
This is possibly the first proper challenge for the "new" Celtic of Ange Postecoglou. The problem lies as much in the mind as it does on the field. We have heard all the right noises coming from current and ex-players about the need for "stepping up to the mark" and "rising to the occasion" and so on. It is now time to do it. Goodness knows, we have waited long enough.
So much in Europe hinges on "game management skills" (to use another horrible cliche) rather than outright talent. By this, we mean the mundane and obvious – like holding on to the ball to take the sting out of things when the opposition are throwing everything at you, by NOT giving away needless corner kicks or free kicks on the edge of the box, by NOT getting booked early on and by NOT doing anything likely to get a red card and leaving the team with ten men.
It is also away from home. There will be a few Celtic supporters there, no doubt, (there always are) but the bulk of us will be watching from television. We have not paid a fortune to get there, so maybe there is no great demand for Celtic to entertain in a gung-ho, naive fashion that has caught us out so much in the past. A win would be an outstanding performance, but a draw (maybe even a 0-0 draw) would be satisfactory.
It is a defeat that immediately puts us under pressure. Everyone hates that awful cliche about "biting your hand off" if offered a draw, but at least one of the pundits will use it (put money on it!) and a draw would not be the end of the world.
We do now seem to have enough good players in place, and a shrewd Manager who can inspire confidence. Thursday night however will be a severe test. But no-one will really believe that we have a new Celtic in place until such time as we begin to make some sort of an impact on Europe.
David Potter