Ange Postecoglou has backed his players to handle the wonderful experience this evening playing the European Champions Real Madrid in the Santiago Bernabéu Stadium in the Spanish capital, the first time Celtic have played there since Billy McNeill's Celtic side on 19 March 1980 lost the second leg of the European Cup quarter-final 3-0 after achieving a sensational 2-0 win at Celtic Park in the first leg.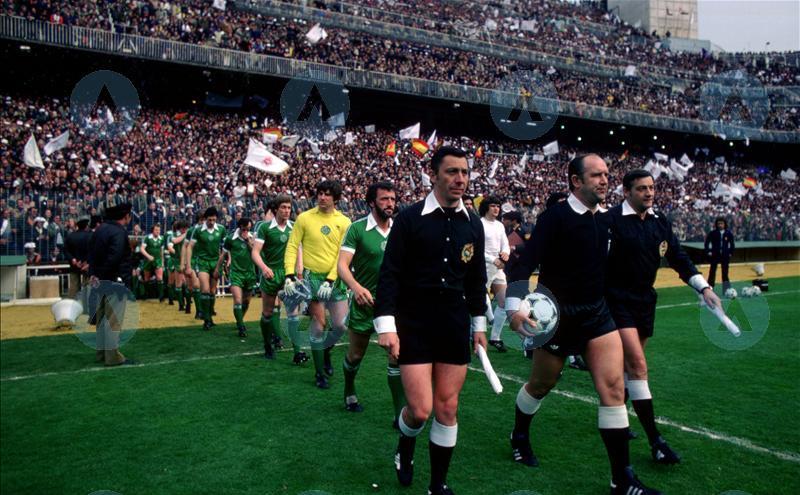 Celtic fans Madrid 1980 ☘️☘️ pic.twitter.com/Dy7udD3sSY

— Willie Collow (@CollowWillie) November 2, 2022
It was a different story on 7 June 1967 when Jock Stein took his newly crowned Champions of Europe to the Bernabéu to take on a fine Real Madrid side which had won the European Cup so many times previously including the previous season, that they were allowed to retain the trophy so Celtic became the first winners of the 'cup with the big ears' that is so well known around the world.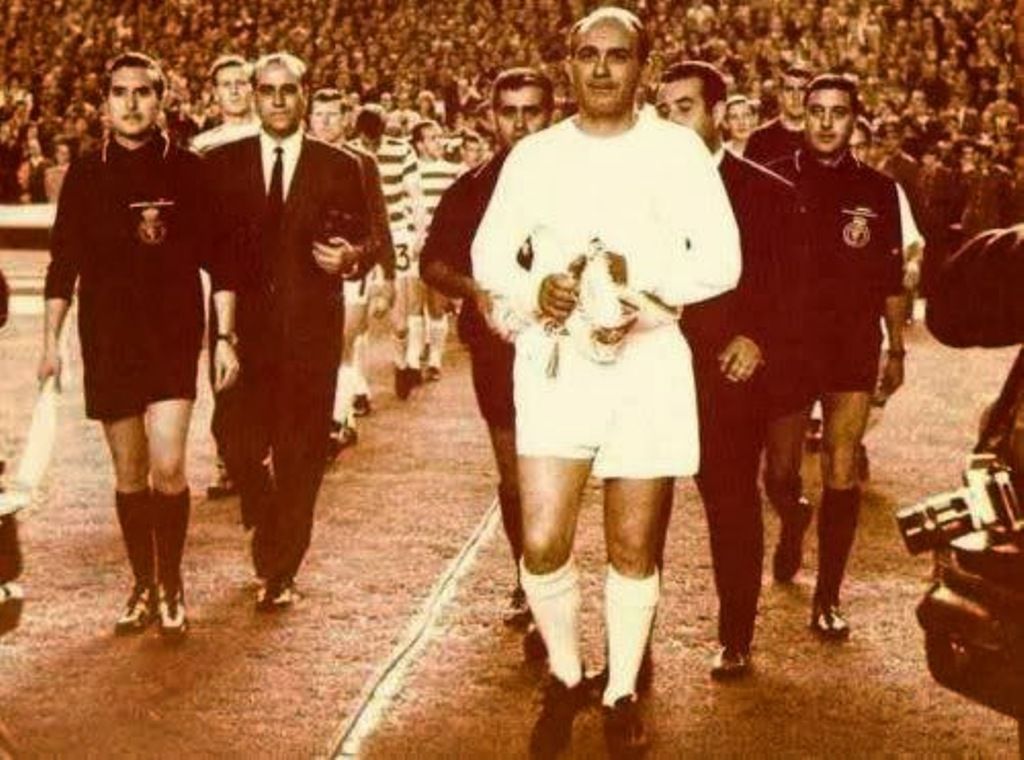 The occasion was the Real Madrid legend Alfredo Di Stefano's Testimonial and still smarting from losing their status as Champions of Europe the Spanish giants wanted to play the winners of the 1967 European Cup final – either Celtic or Inter Milan – in the Bernabéu on 7 June 1967 to make a point.
That was the plan but Celtic and Jimmy Johnstone in particular had other ideas and the huge Madrid crowd ended up cheering the Celtic winger as Celtic won the match 1-0, a scoreline that flattered the hitherto Champions of Europe.
So it's 1-1 and tonight's the decider and Ange Postecoglou reckons his players will be up for the task of playing their football and taking the game to Real Madrid, without being overawed by the surroundings. We have included You Tube highlights from both previous games below.
"Look, it goes both ways. Of course the players are going to be excited by it," Ange Postecoglou continued. "You think of where some of them were, even 12 months ago in their careers and where they are now. They probably as kids dreamed of playing in a stadium like this against Real Madrid. And I want them to feel that way.
"You've got to be excited because you don't know if you'll be here again. But, ultimately, when you're out there on the pitch, as I keep saying, what you want to do is make sure that 90 minutes doesn't pass you by because you're fearing consequences or just trying to survive.
"Go out there, believe in yourself and believe in our football. And let's see where that gets you. If you fall short then you fall short. But you've taken in the whole experience. You haven't walked off the pitch and thought: Jeez, I reckon I could have done a bit more. Or I wasn't brave enough.
"That's what I don't want us to be, you know? I want the players to enjoy it, I want them to be excited. Our fans will be excited and I want them to get the fullness of the experience as well."
On some players maybe not being able to handle the experience of playing Real Madrid in their own magnificent stadium.
"How do you know? replied. "Matt O'Riley was playing at MK Dons 12 months ago Reo Hatate was in Japan. It's not like this group of players have been in Europe for the past three or four years.
They haven't had hardening European football. Their test has been this year, that's it. We've thrown them in. So this is another massive test for all those boys. But so far they haven't let me down. I know we have come short and we're disappointed with results, but they have gone out there and done exactly what I have asked of them.
"They have been brave and haven't feared anybody. They have been really determined to make an impact at this level. This will be another test of that."
Ange Postecoglou is well aware that Real Madrid have plenty to play for this evening themselves, needing a victory to guarantee top spot in Group F while RB Leipzig will be looking to extract their revenge on Shakhtar Donetsk in Warsaw after that 4-1 opening day shocker which looking back, seemed to distorted the the entire group. If the Bundesliga side get their own back on the Ukrainian Champions and Celtic can shock Madrid then it would be RB Leipzig who would end up as group winners.
"I don't think you ever play Real Madrid and don't think it's going to be a difficult game," Ange Postecoglou observed. "I don't think their recent results are really relevant to that.
"We are expecting a very difficult game because they have something to play for in the Champions League. We are expecting them to be at their best and we have to be at our best. I want to go out there with our group of guys and make sure they go out and measure themselves against one of the very best clubs in the world and see how we go.
"It's one of the iconic stadiums in the world. I think, even if you ask the Real Madrid players, they will tell you about the atmosphere we create at Celtic Park. It's always a memorable game, a great experience and we are looking forward to it for our club as well. We haven't played against Real here for a very long time, so for our football club we want to make sure we give our supporters something to be proud of."
The Celtic support will be there in numbers this evening as usual, The Celtic Star has both Matt Corr and Liam Kelly in Madrid and we look forward to their reports in due course. The support has stuck with the team throughout the campaign where the results failed to match the performances but the knowledgeable Celtic support reckon that this season's campaign is laying the foundations for what will follow under Ange Postecoglou.
And as a European club Celtic has regained some self respect as a Champions League club able to compete at this level, something that has been missing for quite a while. Postecoglou appreciates that the Celtic support is fully on board and that is clearly something that the manager appreciates.
"I think that's important. I think the one thing we can do. If we are not giving our supporters the results or the euphoria of winning games at this level then, at least give them hope.
"You want to build on that. You don't want it to be just endless hope without the results. I think our supporters will be disappointed that we couldn't get more out of this group, but at the same time I think they can see what we are trying to do and what we are trying to build and they can see the road ahead.
"If we can continue in this manner then instead of hitting the post the ball will go in and we will get them behind us and games will go our way. What it means for my perspective is that I have a responsibility to see that through so that they are not disappointed at the end of it. Because I am the one that's selling them that hope.
"I don't think it's a season-on-season thing, but I firmly believe if we qualify next year and play like we did this year, there will be a couple of games when the results go our way. No-one can tell me we couldn't have been on four or five points with the way the games have gone in this campaign.
"You can't go every three, four or five years, jump up to this level and expect to make an impact, not at a club of our size anyway."
Watch Ange Postecoglou speak to the media last night at the Santiago Bernabéu Stadium and COYBIG….
The Celtic Rising is out today! All pre-ordered copies will be personally signed by author David Potter this afternoon and the books will be despatched all over the world shortly afterwards. If you would like a signed copy sent out straight away please order below.