CELTIC STARLET Karamoko Dembele will make Scottish football history on Saturday if he gets any time on the park at all. The 16 year old will become the youngest ever player to appear in a Scottish Cup Final.
The current record belongs to John Fleck who appeared for the closing few minutes of the 2008 Final for Rangers against Queen of the South. Fleck was 16 years and 274 days old whereas young Karamoko will be 16 years and 93 days, so Dembele would knock 181 days off the record.
After his brilliant second half performance against Hearts on Sunday at Celtic, Karamoko must be in with a shout of making the bench and if the game is going our way and we're a few goals ahead in the closing stages, Neil Lennon would surely be tempted to send him on to make history.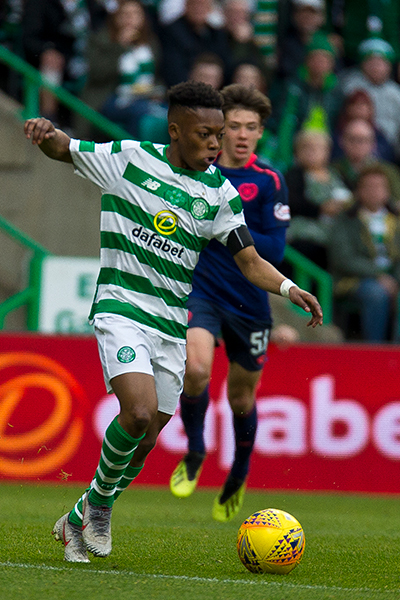 Callum McGregor for one reckons that the young star would be able to handle the occasion, no problem at all. The Celtic midfielder spoke to the media at Lennoxtown on Tuesday as the build-up for the Scottish Cup Final got underway.
"At such a young age, to come on and play with the maturity he did was great. You can see his football brain working before the ball even comes to him," McGregor said to the press, as reported in Scottish Sun.
"It's a massive talent to have at such a young age. If he was to get on at the weekend in the Scottish Cup Final it would be an amazing achievement.
"It certainly seems like nothing fazes him. As soon as he came into first team training, he looked comfortable. He isn't overawed."
A product of The Celtic Academy himself, McGregor reckons that Dembele can look to him and the other players who have come through like Kieran Tierney and James Forrest to see a route for himself to become a regular in the first team at Celtic.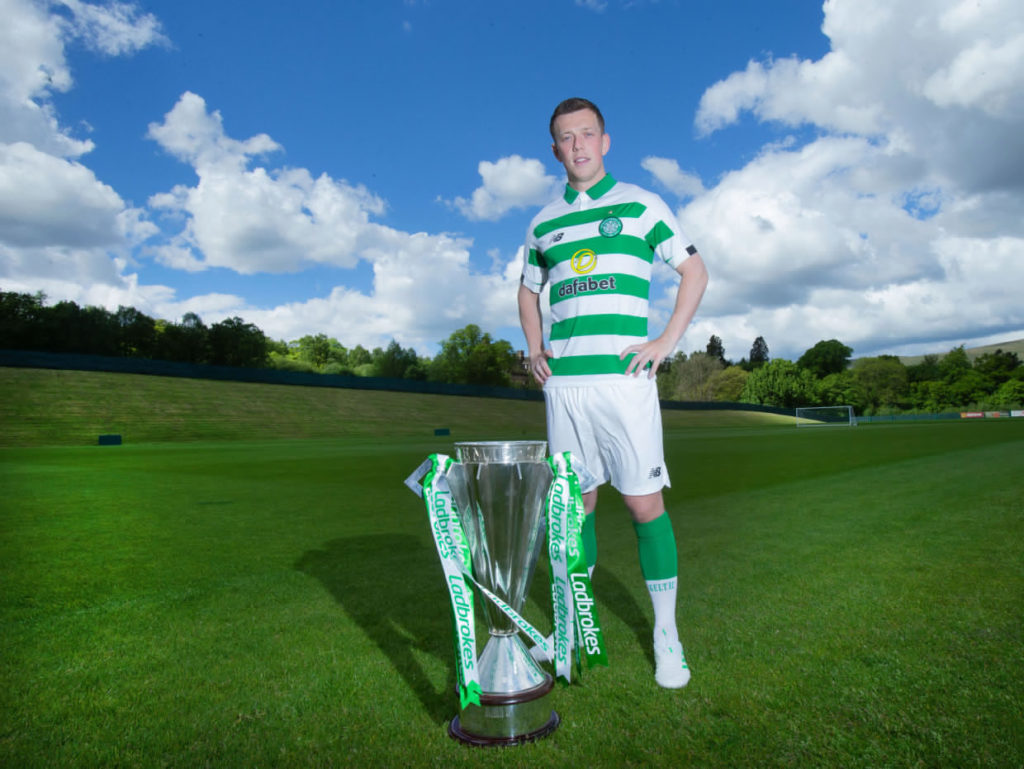 "We've got a good group of boys so there is a lot of experience for him to look at and to try and take into his game," Callum said.
"A lot of us have made that step so we know how it feels. It's important when the young ones come in that we make them feel comfortable.
"The management of the club might look at Islam Feruz and learn from how they handled that. But Karamoko is a top talent and ultimately people will be looking and talking about him.
Islam Feruz looked like making a real impact at Celtic but left at the very start of his journey to sign for Chelsea but that was a mistake and he effectively never made it in the game.
"But it's important we manage him properly and everyone doesn't get carried away and expect him to be in the team every week.
"He's still a young kid and he's got to learn and grow. It's our job as senior players and a club to mentor him to get the best out of him.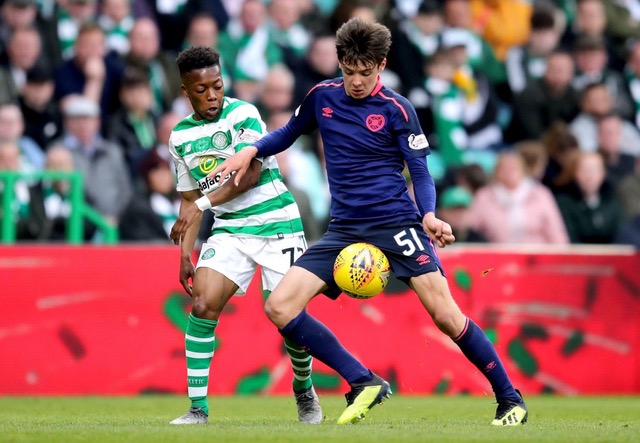 "There's been talk of him making his debut for a while so we're delighted he did so well. The way he plays is perfect for Celtic and he'll excite the fans. I joined Celtic full-time when I was 16 but I didn't play like him at that age — I can tell you that!
"It's about him keeping his feet on the ground, working hard, staying humble and becoming a better player.
"I still try to think of myself as a young boy but I'm getting older! I've had a similar journey to the first team and it's important to pass on any information I've learned.
"On Sunday we were walking out and the sports scientist said one of us three subs would be coming on at half-time. I just said to him 'you'll be alright son' and told him not to worry.
"When it was him who went on I gave him a few words and tried to help him calm any nerves and hoped he did well. If just one of those words helped him settle then it was worth it."