MARK WILSON and Alex Rae are now co-pundits on the evening radio football show, Super Scoreboard. Wilson, the former Celtic player and a self confessed Celtic supporter is nevertheless not that popular with the Celtic support. Maybe it's to do with his punditry, his work for the Level 5 PR firm run by James Traynor, or perhaps it's to do with the evidence he once gave in court after a Celtic player had been assaulted in the West End of Glasgow.
Alex Rae played for (the old) Rangers who are in the news again at the moment as the players and officials who all received their EBT loans from Dodgy David Murray have now been informed that Hector wants his cash – from THEM!
Rae signed for Rangers in 2004 and spent two years playing for the club. He played 34 games and scored once for the club. He however appeared to have been paid not by the club at all but by the holding company that operated the club. And that holding company that operated the club, organised an EBT for Alex Rae and many others and through this tax avoiding scheme he received a loan of £569,000.
Unfortunately for Alex Rae, and all the other former Rangers stars and officials – such as former Rangers manager Alex McLeish – caught up in this sorry, underhand story, the holding company that operated the club has gone into liquidation.
And if HMRC aren't getting the tax due from that source – the employer – they are planning on getting it from the employee. That is serious, serious stuff or guys like Rae, and his good friend Alex McLeish who looks to be in an even bigger mess as a result of Dodgy David Murray's scheme that McLeish previously stated was designed to gain an advantage on Celtic by paying for players that they would otherwise not have afforded.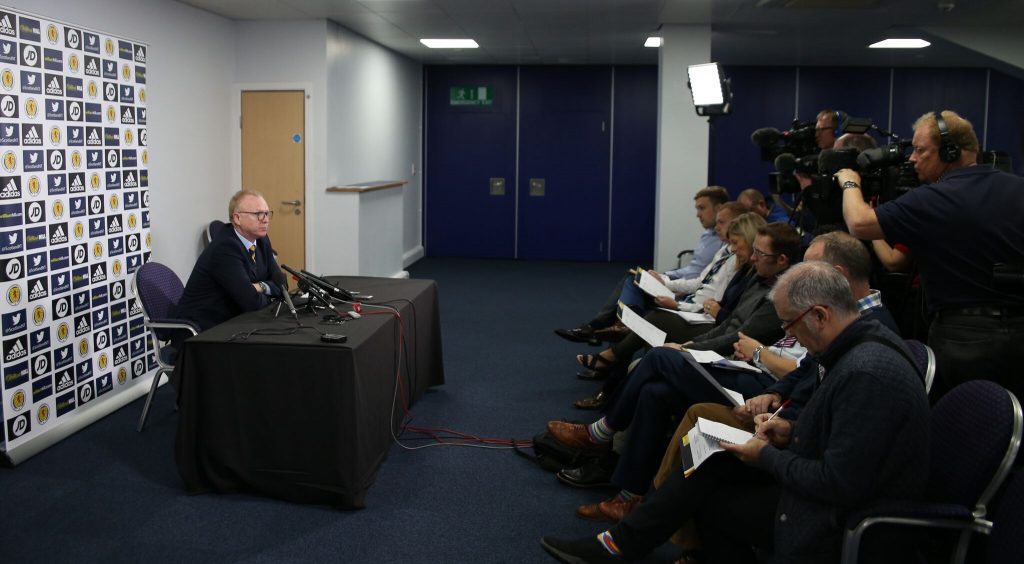 McLeish, the current Scotland manager, received an incredible £1.7million from the holding company that operated the club, for managing the club on behalf of the holding company that operated the club. Yesterday at Hampden he named his squad for the forthcoming Scotland games against Belgium and Albania but he could be forgiven if he was somewhat distracted at the thought of the contents of the letter he had just received – along with all the other former Rangers EBT recipients.
Dodgy David Murray's chickens are coming home..and yesterday was a Red Letter day for the EBT recipients.
Anyway back to Wilson and Rae, they were in the water at Loch Lomond yesterday, doing some pre-match hyping for Sunday's Glasgow Derby for the league's sponsors, organised of course by Traynor's Level 5.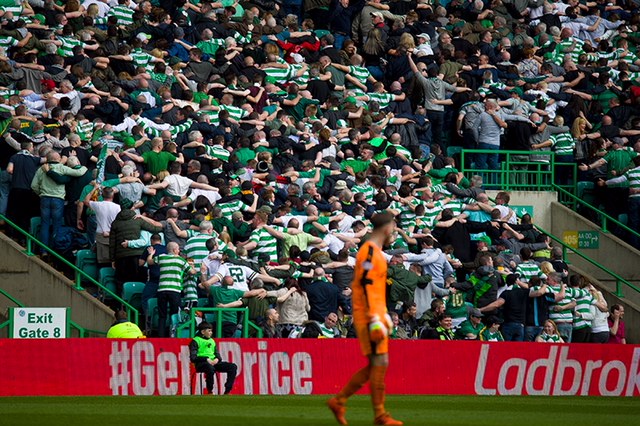 Wilson, as ever, seems to go that extra mile to appease the hordes by having a wee dig at Celtic. Here's his take on Celtic's summer so far:
"The most exciting thing about Sunday's game is how things have changed, how things have swung within three months. Last May everything was rosy for Celtic, Rangers were all over the place and didn't know where they were going in terms of management and players.
"Now it's all swung. It seems rosy for Rangers, there seems to be a bit of a cloud hanging over Celtic just now in terms of transfers plus the Boyata situation.
"It's amazing to think there is this sort of mini crisis at Celtic. Three months ago you're celebrating a double treble, you're having a victory parade along Celtic Way. It was all going great.
"It just shows that if there's a wee bit of unrest behind the scenes, in terms of a clash with Peter Lawwell, it goes on to the pitch. And I don't think the performances in Europe have helped that.
"There also could be a scenario where we wake up on Saturday morning and both Dembele and Boyata are away.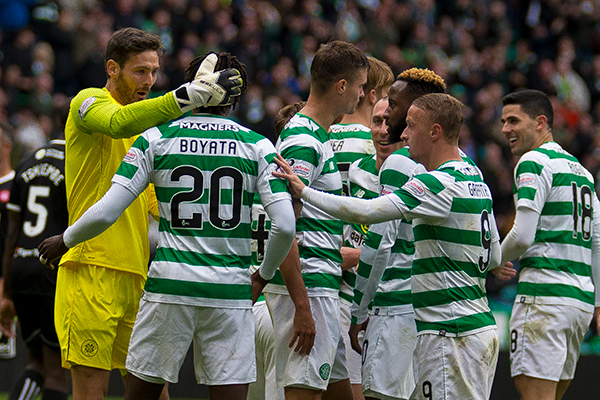 "I think Boyata should go but Brendan Rodgers will be desperate to keep Dembele at least because he is his go-to guy in the big games."
Rae is more optimistic about the 'same' club that he played for – it simply has a new holding company, although the old holding company's name remains on the gates at Ibrox – often wondered why when they had the chance to say that Ibrox was the home of the football club by putting its name up on these gates, someone decided instead to put the name of the holding company that operated the club on the gates.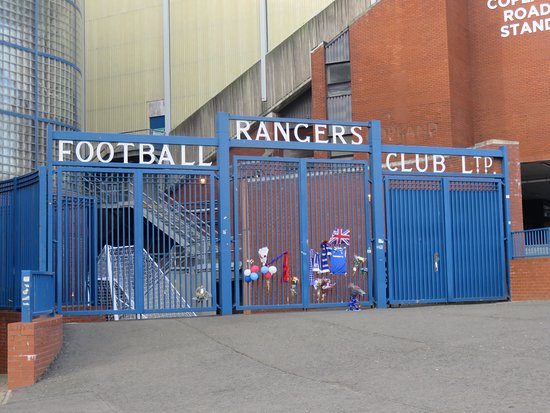 Rae is aware of an 11 game winless run against Celtic and since changing holding companies Rangers (the club), has never beaten Celtic in a league match.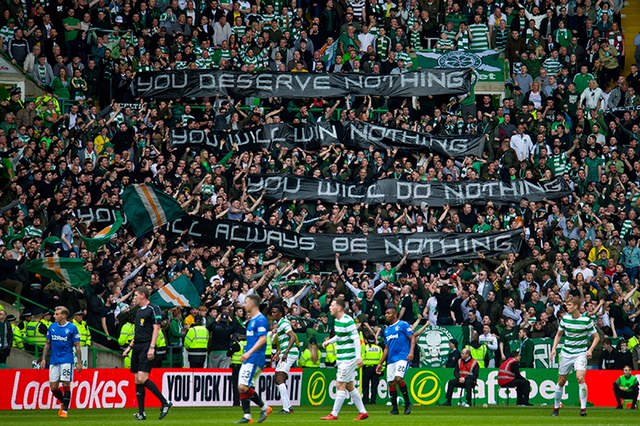 "In the last two years Rangers haven't been able to lay a glove on Celtic. Physically they haven't been able to cope with them but if you look at them now they seem to have addressed that and that is encouraging for Rangers. Celtic seem to be stuttering a little bit, you look at the Dedryck Boyata situation and then the manager has called for new players.
"I don't think Rangers had ever been this far behind before. Even in the mid-Eighties when I was an apprentice and 
Celtic were dominant we would get the odd 
win over them. It has been too long since Rangers won.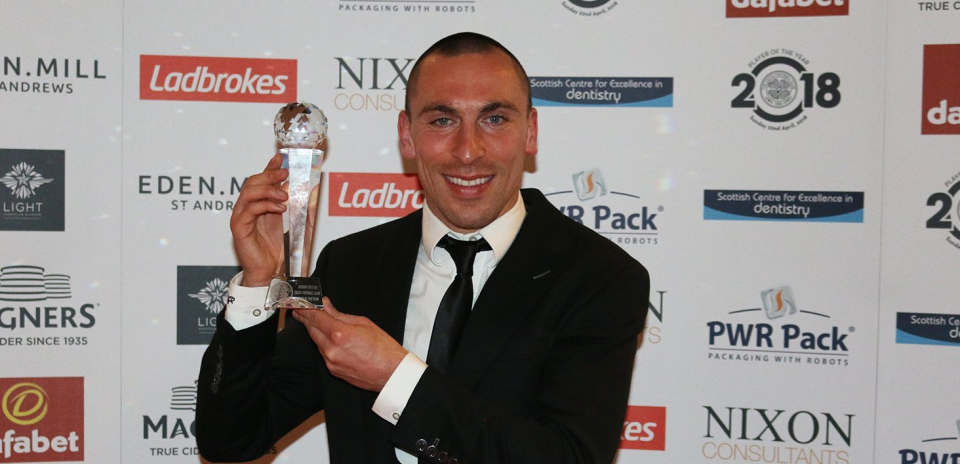 "Scott Brown has cantered through these matches in the past couple of years but I look at this Rangers team and I see guys who are more mobile and powerful. I would expect Scott to have a more difficult game on his hands. But players will have to be brave on the ball at Parkhead.
"Someone asked me would 
Steven Gerrard be worried about this game, but this is a guy who has done everything there is to do in the game."
Rae also reckoned that the reduction in the size of the away support on Sunday could make it even harder Rangers.
"Games at Parkhead are always tough. I remember back in the early 2000s when Rangers had some real quality, they still hadn't beaten Celtic there for five years."