THERE is an interesting change of tactics from the Scottish Refereeing Brotherhood this morning as they have gone to their newspaper of choice, the Record, to turn the spotlight on the SFA Compliance Officer Clare Whyte.
Of course, for added drama, they drop in the fact that Beaton in on round the clock Police protection – why don't Police Scotland simply make a few arrests? If they have access to Beaton's phone it should be a relatively simple Policing procedure, surely.
There remains zero evidence available online that Beaton has been on the receiving end of any threats, so it must be restricted to what he received on his mobile, if he is to be believed.
The new tactic seems to involve throwing Clare Whyte under a bus in Collum's trouble with Rangers after he issued Candeias with a second yellow very late in a game that they actually won. The Ibrox reaction was hysterical to say the least and Collum has yet to be given another match involving the Ibrox club.
The referee Brotherhood's source, quoted in the paper today, is very clear where the blame should now be placed. Having discretely avoiding mentioning their own team, Rangers previously, they attempted to blame Celtic Supporters in Operation Deflect.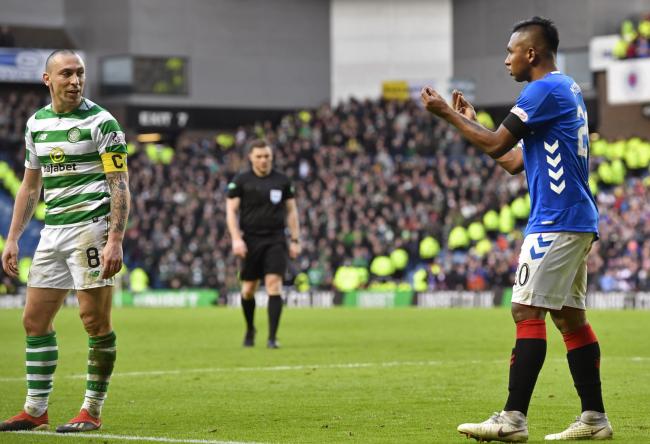 With that running into difficulties, it now looks like Whyte is their target. The 'source' had this to say:
"It's fair to say Willie and John feel they have been badly let down by the compliance officer.
"Willie has had his impartiality called into question when, in fact, he was the first one to hold his hand up afterwards and admit he hadn't seen the Candeias incident properly at the time of making his decision.
"He knew nothing about the statement which was later released in which the player's gestures were used to vindicate that yellow card.
"As for John, he and his family are now paying a horrendous price for the whole Morelos mess. When he confirmed he had seen the incidents during the match he also fully expected to be asked if he had any reason to change his mind having watched them all back on TV.
"Having said that, the SFA's disciplinary department had already made it almost impossible for referees to deal with these incidents.
"Remember, it was them who rescinded the red card Morelos was given at Pittodrie for kicking an opponent on the first day of the season at Pittodrie and then failed to punish Steven Naismith for stamping on Celtic's Jonny Hayes a week later at Tynecastle.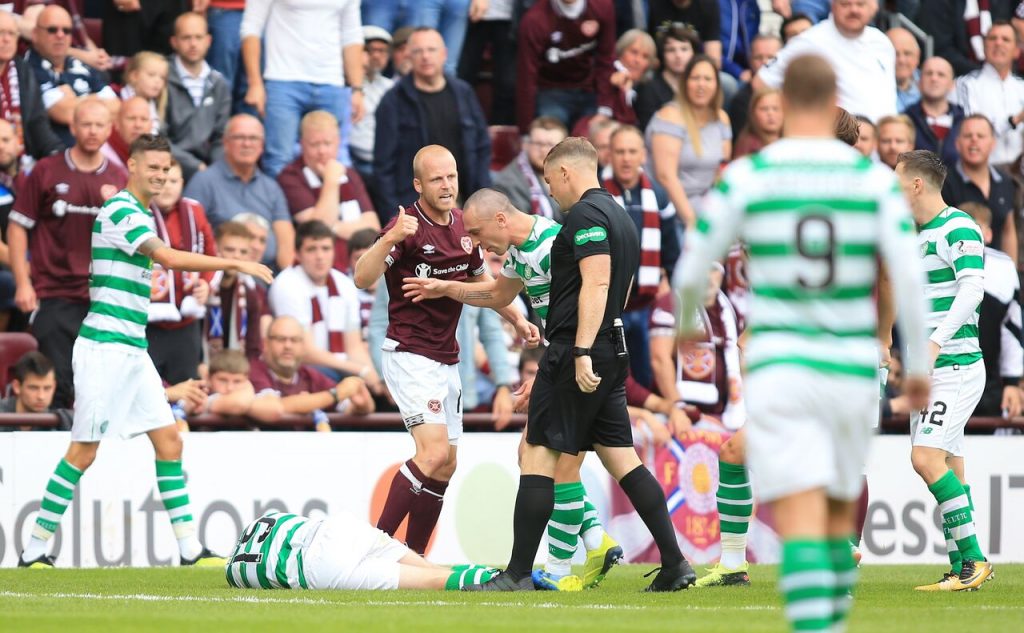 "Whether John would have changed his mind only he knows for sure. But it does look very much like he was denied that chance and, a result of that, the SFA were able to pin the blame back on him.
"Referees have to put up with a lot of abuse in this country and they realise that's part and parcel of the job.
"Most of the guys would acknowledge also that far too many mistakes have been made over the course of the season so far, but what they do not expect is for their own employers to throw them under a bus whenever the heat is on.
"As a result, relations between the officials and the compliance officer are extremely strained at this moment."
Celtic had been expecting a meeting with the SFA this week. The club issued a reasonable, balanced statement last week and owe it to the supporters to follow this through.
They should also raise the performance of Collum at Pittodrie on Boxing Day where he failed to issue a red card for a reckless tackle on Ryan Christie by Niall McGinn – a red card every day of the week – and awarded two  penalty kicks to the side incorrectly. Even on the third Aberdeen goal, he missed a blatant foul on Celtic goalkeeper Craig Gordon.
Jim Craig – Celtic defence was "wide open as a barn door"…See HERE.
Grace! Liam McGrandles v Sir Rod Stewart for the best new version…See HERE.
New Bhoys Burke, Weah and Bayo mean competition for starting spots will be intense, reckons Celtic's Star Man, Forrest…See HERE.