Former Celtic, Everton and Leeds United legend Bobby Collins died on this day in 2014. His death, just shy of his 83rd birthday, was a tragedy and on this his anniversary it is only right that we pay tribute to him.
Collins signed for Celtic in 1948 at the age of 17. He remained in the team for ten years, winning a number of trophies, including the 1951 Scottish Cup, the league and cup double in 1953/54, and the League Cup in 1957 (7-1 demolition of Rangers) and 1958.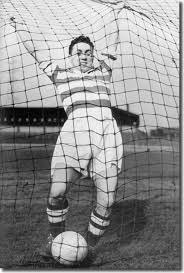 Collins was a small man, 5ft 3in in height, but what he lacked in stature he made up for in tenacity. Not only was he strong, but he was notorious as a seriously tough player at outside right. Amid many great moments in a green and white jersey, he scored the winner in the Coronation Cup Quarter Final clash against Arsenal. The fans loved him and unfortunately he was another victim of a difficult period for Celtic, otherwise he may have achieved greatness in the decade that followed.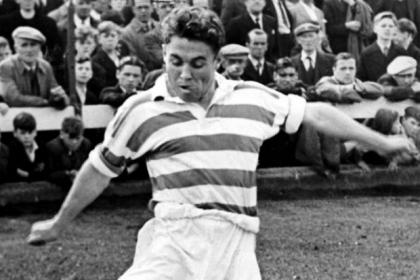 Ultimately, Collins went to Everton against his will in 1958. The transfer was rumoured to be forced by the board in order to finance the new floodlighting system, which was introduced during the next season. It was a huge blow for the Celtic fans to lose their hero, but he left with the best wishes of the faithful having scored 116 goals in 320 games for the Hoops.
He continued to do well at Everton and then was tremendous at Leeds United, collecting two runners up medals in the English first division in 1964/65 and 1965/66. Collins also lost in the FA Cup Final in 1965 too. Leeds United legend Eddie Gray said of Collins: "Bobby was five foot three, he took a size four boot, but he would have fought King Kong and won. He was just a hell of a player, and a man. Bobby was probably the most influential player in the history of Leeds United." There's no need to just take Gray's word for it though, as Billy Bremner described him as "One man who made a team," whilst Don Revie said that he was "the best signing" he ever made.
In terms of his time at Celtic, Bertie Auld commented: "Bobby Collins could have graced a team in any era; he was one of British football's greatest stars."
RIP Bobby you were a Celtic legend.