Mike Maher recalls watching Ronnie Simpson, Celtic's greatest ever goalkeeper, who passed away on this day in 2004. Before Mike takes over Ronnie Simpson's playing days and what he achieved in the game are noted by one of his Celtic team-mates. Jim Craig, writing on The Celtic Star, listed Faither's career highlights as follows…
1)….Made his debut for Queen's Park in June 1945 at the age of 14 years 304 days.
2)….Played for the X1 which represented Great Britain at the London Olympics of 1948.
3)….Moved to Third Lanark 1950-51.
4)….Transferred to Newcastle, with whom he won FA Cup medals in 1952 and 1955.
5)….Came back to Scotland and Hibs – 1960/1964.
6)….Joined Celtic September 1964.
7)….First League Cup medal 1965 – another in 1967.
8)….Won first League Championship medal 1966 – others in 1967, 1968, 1969.
9)….Picked up first Scottish cap – April 1967 – 5 in total.
10) Scotland's Player of the Year 1967.
11)…European Cup medal May 1967.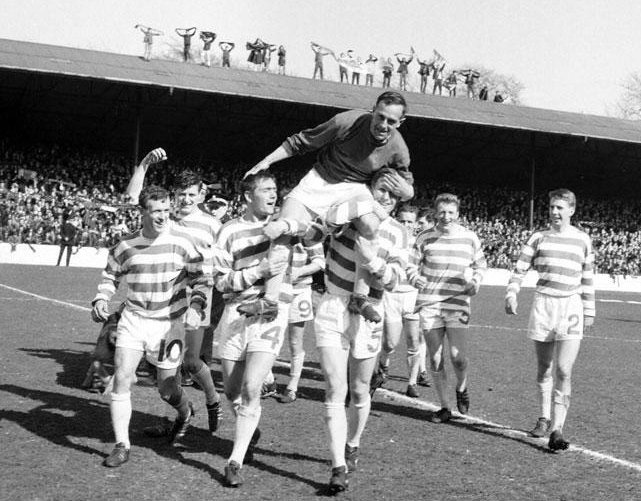 Towards the end of his career, Ronnie began to have problems with one of his shoulders. It first dislocated on 12 February 1969 at Shawfield, an injury which put him out of commission until 4 October.
Nine days later, it happened again and after some months of treatment he bowed to the inevitable and hung up his boots.
Jim Craig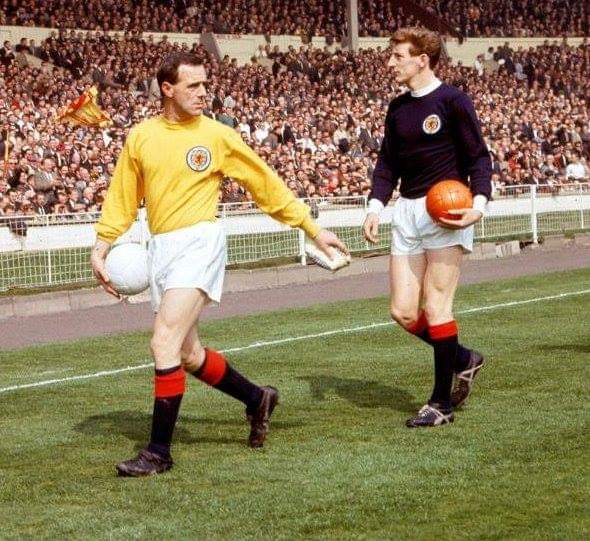 Ronnie Simpson, Celtic's greatest ever goalkeeper
I first saw Ronnie Simpson in February 1961 – playing for Hibs at Celtic Park. Even then I thought he was a bit old looking. Mind you I was only 10 myself. At that time I knew nothing of his background. All I knew was that he was Hibs regular goalkeeper and generally considered to be reliable and consistent. Consistency was something not necessarily associated with the Celtic goalie of that era- Frank Haffey. Big Frank could pull off some great saves but he did have his eccentric moments!
Nevertheless he was the number one keeper at Parkhead in the early 60's. He did lose his place during the 1963/64 season with John Fallon taking over. My older cousins and uncles were always worried when John was in goals but I did not think he was that bad so when we signed Ronnie Simpson in September 1964 I did not think he was being brought in as an obvious first team candidate.
Ronnie made his debut in the Camp Nou in a Fairs Cities Cup first leg tie and I witnessed his first home appearance a few days later. I cannot recall him doing much as we beat Falkirk 3-0. (I do remember that Hugh Maxwell opened the scoring for Celtic after 10 seconds. Despite that Maxwell never went on to achieve anything at Parkhead and even now is my number one automatic first choice when worst ever Celtic team candidates are discussed).
The following Wednesday Ronnie played in the second leg of the Fairs Cup tie. My memories of him in that game are of him racing to get the ball to take goal kicks quickly as Celtic toiled to pull back the 3-1 first leg deficit. Ronnie was a regular for a few months around this time including his Old Firm debut in the Ne'erday clash at Ibrox.
That was also my first Glasgow Derby game but we were both disappointed. A Jim Forrest goal and the usual Celtic missed penalty ensured the home team the points once again. By the end of that month John Fallon was back in goal and kept the position right through into the early games of the following season at the start of the Jock Stein era.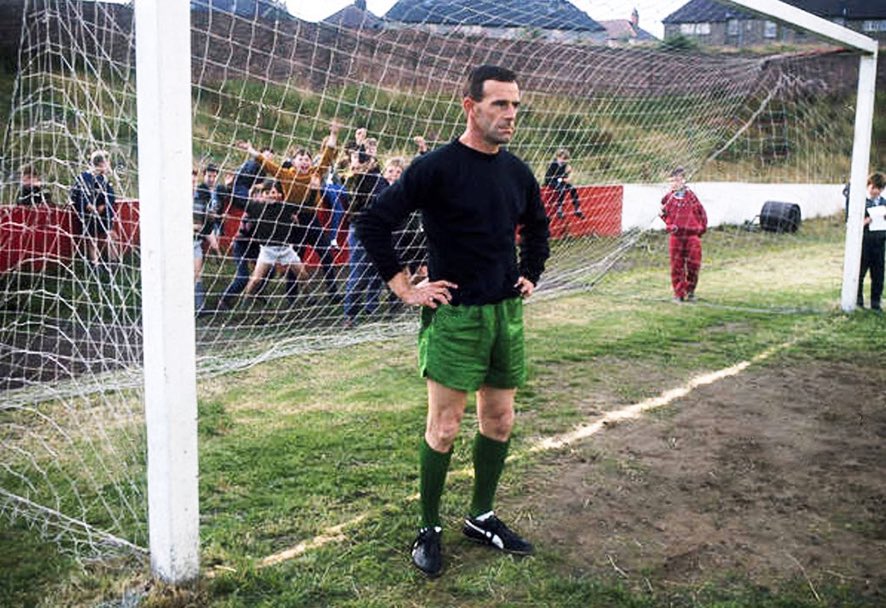 I cannot recall being particularly concerned about John Fallon's performances but after a defeat at Ibrox in September Big Jock switched to Ronnie and from then on he was the main man. A flying save in the League Cup Final against Rangers a few weeks later was a memorable moment in our win that day.
However I never viewed Ronnie as a flamboyant keeper. He did not make many spectacular saves. He did not need to. His positioning always seemed to be spot on and he was agile. I have no idea if he was one of those goalies who really study their craft but I also liked his seeming simple approach. As long as the ball did not go in the net he had done his job. It did not matter what part of the anatomy he used to keep it out.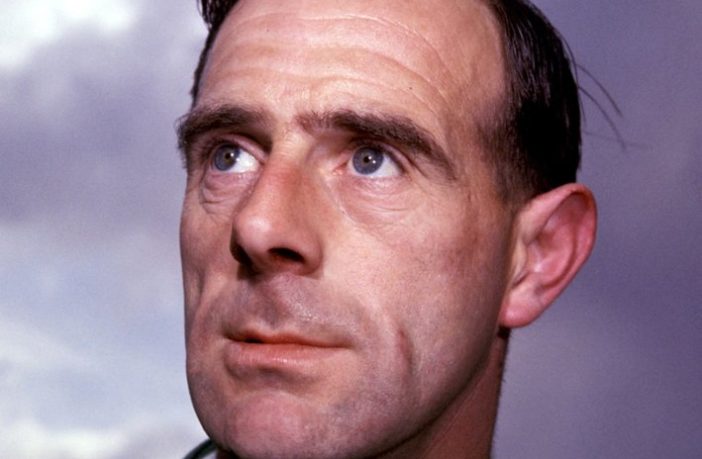 He did not appear to be too tall although that may have been deceptive as he had guys like Jim Craig, Tommy Gemmell and Billy McNeill around him. Nevertheless I never had concerns about his dealing with cross balls (unlike many other Celtic custodians in later years!). His main asset was probably his concentration. At that time Celtic spent most games in the opposition half. However that just meant the goalie had to be ready when he was called into action. When play was at the other end Ronnie would pace and prowl his penalty area like a lion in his cage keeping himself focussed. We could not hear anything from the terracing but Billy McNeill said that Ronnie would continually shout throughout the game.
Everyone remembers his back heel in Lisbon. At the time I was not concerned but later I thought on what might have happened if he had slipped up. However I did not put that effort down to flamboyance. He was being practical – it was the best option available to him. Sometimes a goalkeeper has to think on his feet as well as his hands!
In February 1969 Ronnie suffered a dislocated shoulder in a Scottish Cup tie at Shawfield. As the police had insisted on an early kick off for that midweek game I had to 'fiddle" some time off work. Even then I missed the first 10 minutes and by the time I arrived Tommy Gemmell was wearing the keeper's jersey.
At first I actually thought Ronnie had not made the game and that Jock Stein who did not seem to always trust John Fallon had chosen Big Tam ahead of him! However John did then go on to retain his place while Ronnie was out. It was October before Ronnie got back into the team and in a game at Broomfield he was made captain to celebrate his 39th birthday.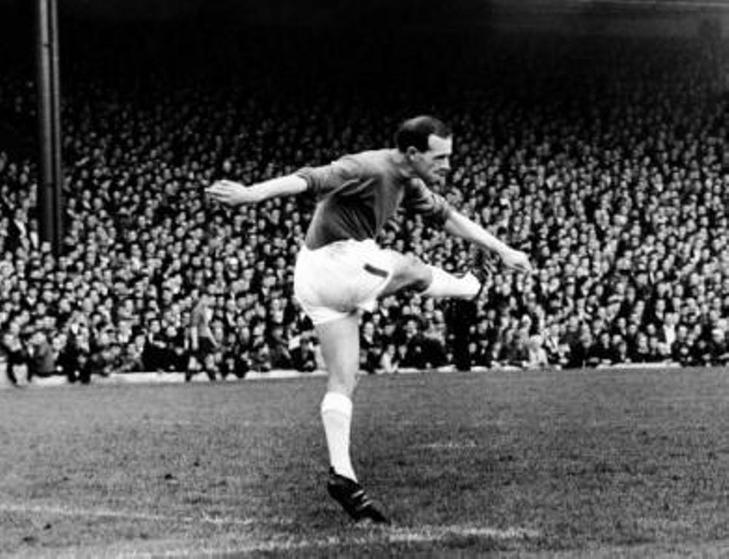 A few days later and his career was over. I saw him make a great save from Dixie Ingram to deny the Ayr United striker the equaliser in the League Cup semi final replay. However it came at the price of another dislocated shoulder. This time there was no way back and he retired at the end of the season although he did appear one more time when he took the field briefly against Clyde in the last game of the 1970/71 season. This was the last appearance of the Lisbon Lions although Ronnie was restricted to the pre-match warm up with Evan Williams playing in the actual game.
I suppose Ronnie was in a sense in the right place at the right time. A comparatively older head among the younger lions. I gather he did have a great sense of humour but I imagine he would have been a calming influence on the park and in the dressing room. If it had not been for injury he could have been playing first team football into his 40's. Looking back over the years can give a view that is clouded by nostalgia but even allowing for that Ronnie would still be the number one choice as my all time Celtic goalkeeper.
Mike Maher
ALSO ON THE CELTIC STAR…
That Beautiful, Magical, Wonderful Day at Tynecastle – An extract from Invincible, by Matt Corr…https://t.co/2CHSF6vtQ4 @BroganRoganTrev @Auldheid @Boola_vogue

— The Celtic Star Editor (@CelticStarMag) April 18, 2020
INVINCIBLE by Matt Corr
The Celtic Star's very own Matt Corr – who you may also know as a Tour Guide at Celtic Park – publishes his first Celtic book, titled INVINCIBLE – early next month. This beautiful hardback book will be the definitive story of Celtic's magical2016-17 season – it truly is wonderful, a real joy to read, and brilliantly written by Matt.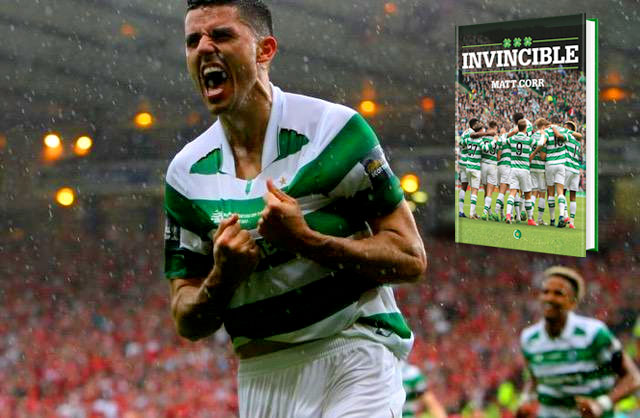 If you have been reading Matt's regular contributions on The Celtic Star or indeed in the Matchday Programme or in the Celtic View you will know just how talented a Celtic writer he is. The book is published by The Celtic Star and you can pre-order below.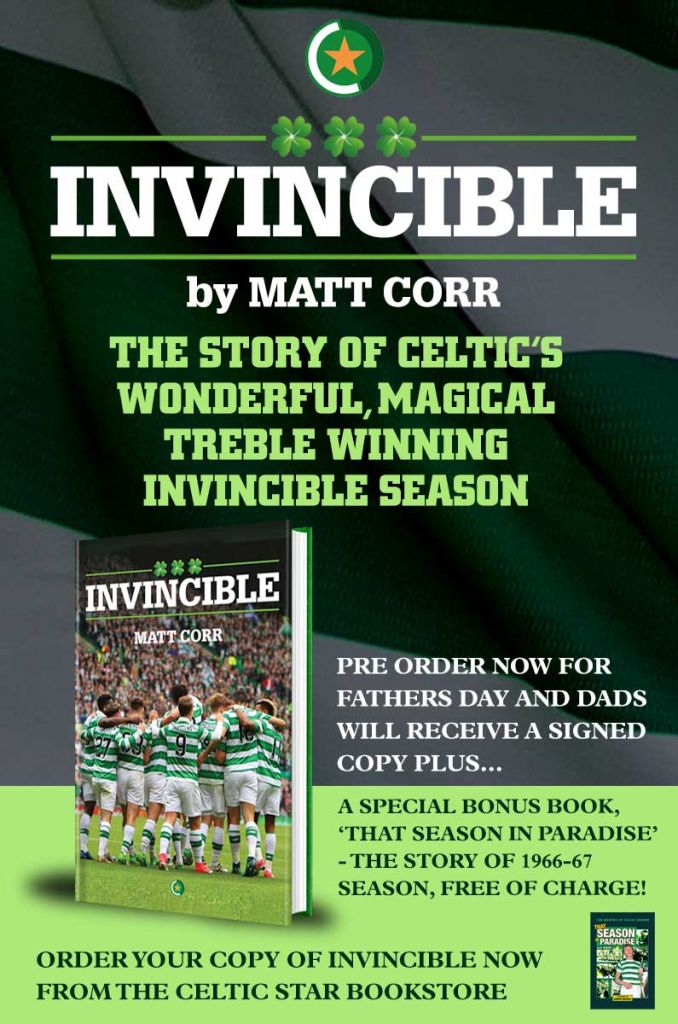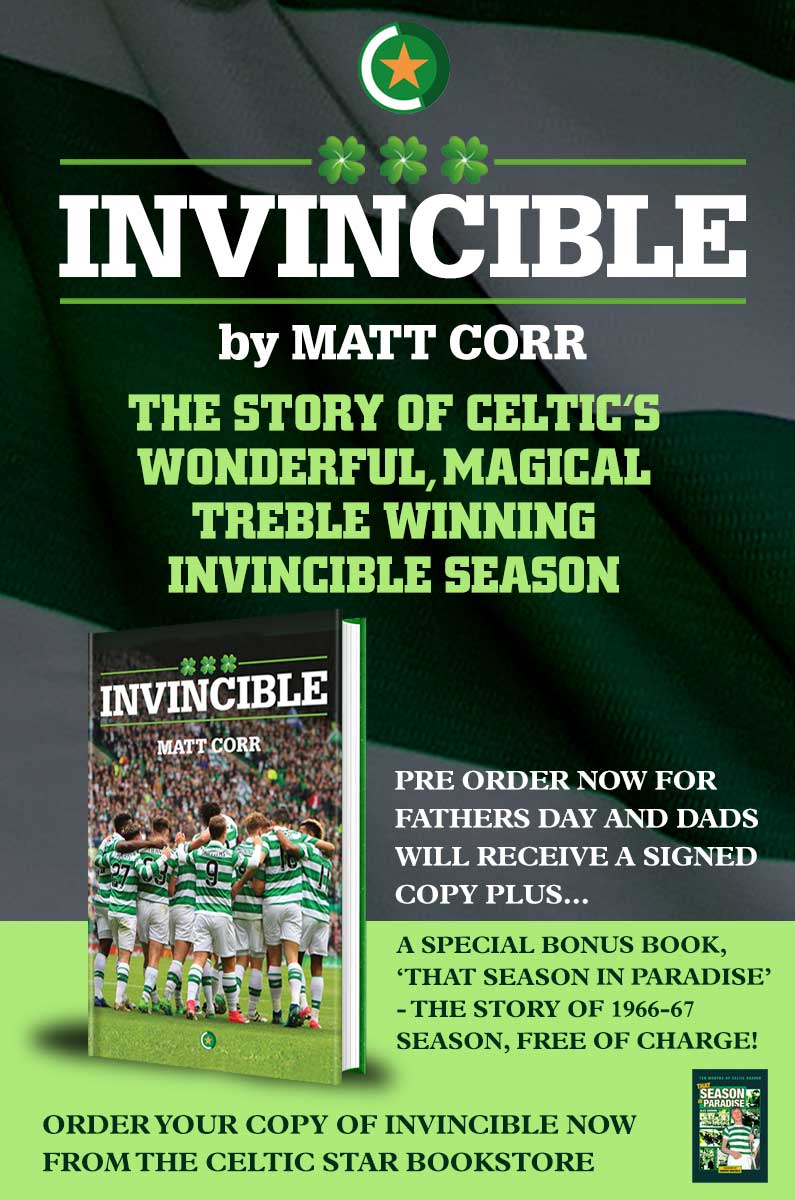 Support Celtic Youth Development
Help raise money for Celtic Youth Development by joining the £1 weekly lottery and you could win up to £25,000 – just click the photograph below to join. Lots of our readers have already done so and they're now doing their bit to help fund Celtic Youth Development that can deliver the stars of tomorrow and beyond. And you might even win a few bob too! And a special thank you to all The Celtic Star readers who have already signed up and are now supporting youth development to give us the Celtic Stars of the future…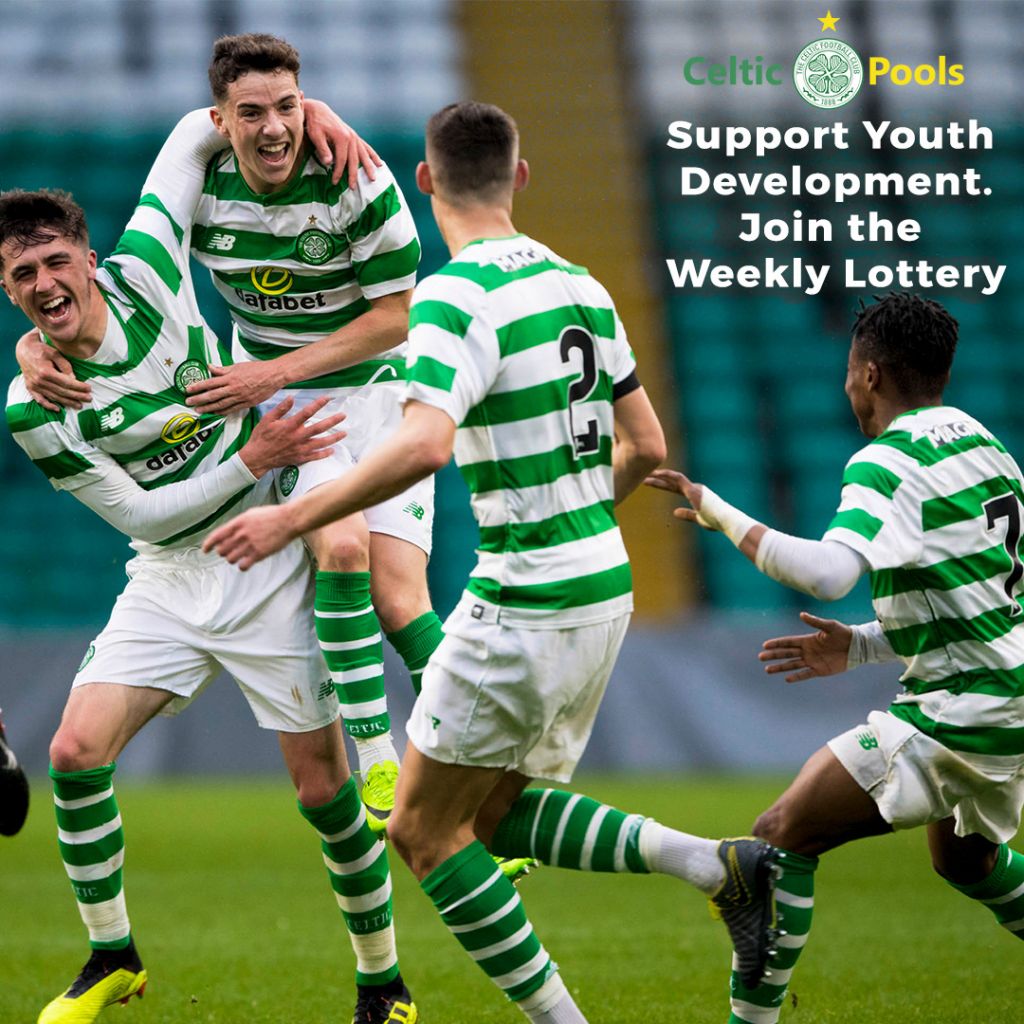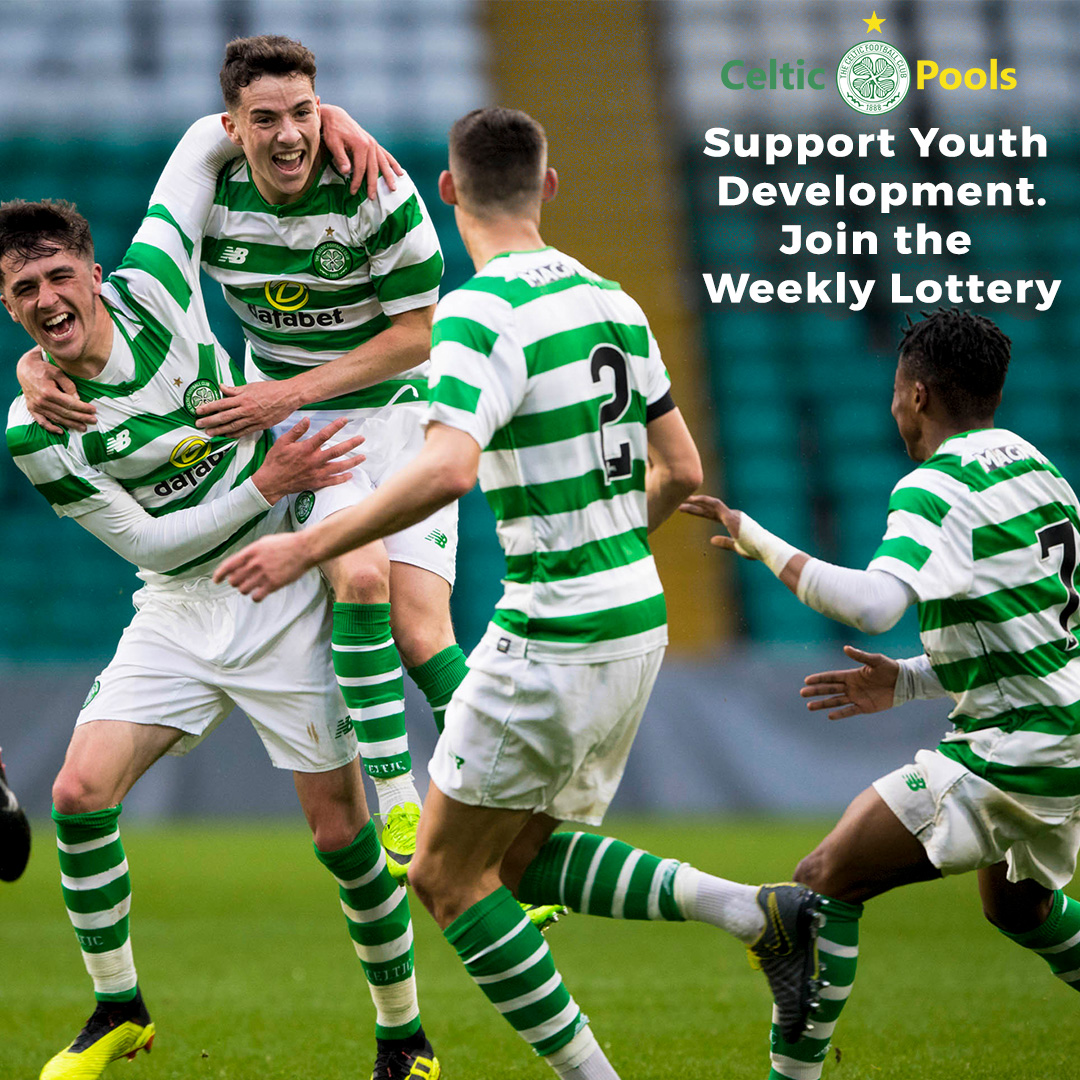 WANT TO WRITE FOR THE CELTIC STAR?
If you fancy writing for The Celtic Star, on any Celtic related subject of your choice?  If you do please email your contribution to editor@thecelticstar.co.uk and we'll get it on the site…this is how it feels!