On 28 April 2011 we heard of the passing of Lisbon Lion Willie O'Neill.
Willie was born in Glasgow on 30 December 1940, and this war baby grew up to join Celtic in 1959. It was clear immediately that he was to be a good full back, for he had loads of positional sense, could tackle and never disdained the old-fashioned punt up the park when necessary, but with Dunkie MacKay and Jim Kennedy in position at full back, a breakthrough seemed unlikely.
But then came the Cup Final of 1961. Celtic failed to dispose of Dunfermline in the first game, and then Jim Kennedy complained of abdominal pains and was diagnosed with appendicitis.
Willie O'Neill suddenly found himself in the team before 87,866 fans for the Scottish Cup Final replay on 26 April 1961. No-one could say that O'Neill was to blame for the 0-2 defeat, but it was a rotten way to make your first team debut on that dull, misty night at Hampden in a game that was just so typical of the dysfunctional management of the Celtic team in those days.
Sixty years have now passed, and the pain will still not go away. What must it have been like for the youngster making his debut?
Willie then disappeared into to the background for a few years making only the occasional undistinguished first team appearance, but all that changed in 1966.
The team had just won the Scottish League and were off to America. Jim Craig had to stay in Glasgow to do his Finals in Dentistry, Ian Young had to return home early to get married and thus a new full back pairing of Gemmell and O'Neill emerged.
They impressed and stayed together for half of the great 1966/67 season, and it was during this period that Willie O'Neill had his moment of glory.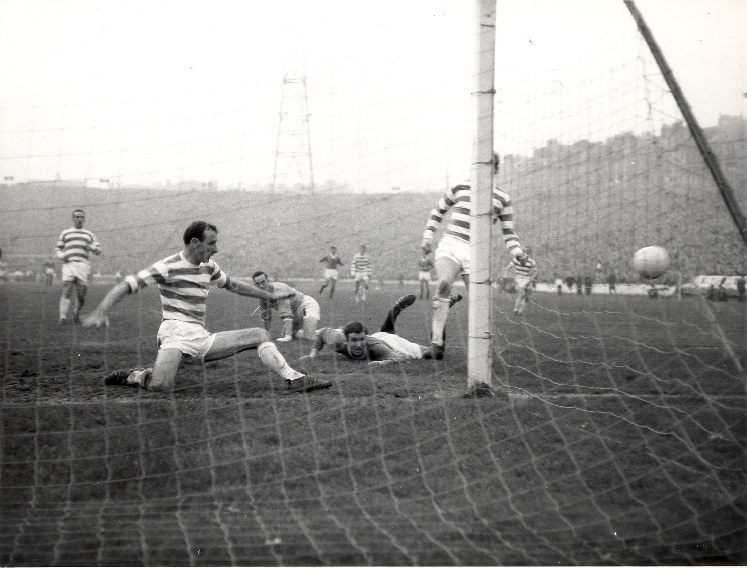 It was the Scottish League Cup final against Rangers in late October 1966. Celtic were hanging on to a 1-0 lead and Rangers were pressing hard. A goalmouth scramble, for once a Rangers foot got to the ball before McNeill could clear or Simpson could smother, the ball trickled goalwards, 50,000 of us behind that goal held our breath and braced ourselves for the worst, until Willie appeared from nowhere to divert the ball for a corner kick, fully deserving the ruffle of the hair from Ronnie Simpson and the applause from the Celtic fans behind the goal.
Willie thus earned his medal. He would also win a League medal that year because he had played enough games, but by that time he was out of the team. The first defeat of the season came at Tannadice Park on Hogmanay when Celtic, 2-1 up, conceded two goals in the last 20 minutes.
Both goals came from the Celtic left, and Stein clearly felt that the more swashbuckling, hard tackling Gemmell might have stopped them. By the first game of the New Year, Craig was re-introduced to the right-back position and Tommy Gemmell to the left. Willie was once more returned to the reserves where he stayed until his departure to Carlisle United in 1969.
But socially, O'Neill was a valuable member of the Celtic squad. He had a tremendous repertoire of jokes and banter and being a great friend of Jimmy Johnstone, was given the job of calming the neurotic redhead down before big games, and told to sit beside him on European trips to counter-act Jimmy's notorious phobia of flying.
Willie was very much a squad man in Lisbon and thoroughly enjoyed being part of the occasion.
He played for Carlisle until 1971 (including captaining a side that beat Celtic in a pre-season friendly in August 1969) but chronic ankle problems compelled his retirement from the playing side of the game.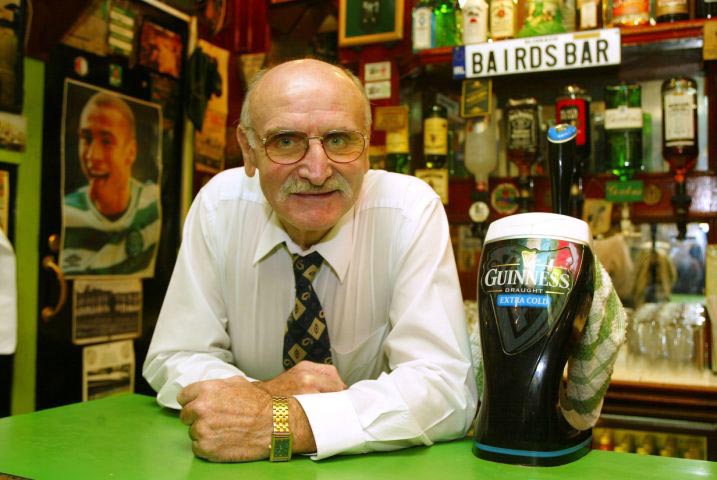 He retained his Celtic credentials however by coaching teams like St.Roch's and Rutherglen Glencairn (the junior teams of Jimmy McGrory and Jimmy McMenemy respectively) and being frequently seen at Celtic Park and at that epicentre of the Celtic heartland, Baird's Bar in the Gallowgate.
David Potter