I am an avid reader of your site, season ticket holder of 13 years and concerned Celtic supporter. The two articles named above try to provide a defence of Peter Lawwell and you have opened up the responses to the wider Celtic support so I thought I'd give my opinion on the matter. While I appreciated every supporter had their own take on the issues facing the club at present, I think that the authors of the articles have missed what for me goes to the heart of the problem with Peter Lawwell's tenure at Celtic which has come to a head this season.
I believe that Mr Lawwell does not represent the best value available for the salary he receives. As detailed in the annual accounts until June 2019 (this year's accounts do not include salary information), Mr Lawwell received a basic salary of £1,161,500 with an annual bonus payment of £2,370,153 giving a total income of £3,549,026. As reported at the time, was £400,000 more than Ed Woodward at Manchester United (the highest paid CEO in England).
We are regularly told by Mr Lawwell and others on the board that we are unable to compete with the wages in England when it comes to football players, and I accept this given the disparity in TV income. What I can't accept is that at the board room level we are able to exceed wages in England. None of this is new information but I have yet to hear anyone provide a suitable justification for this juxtaposition.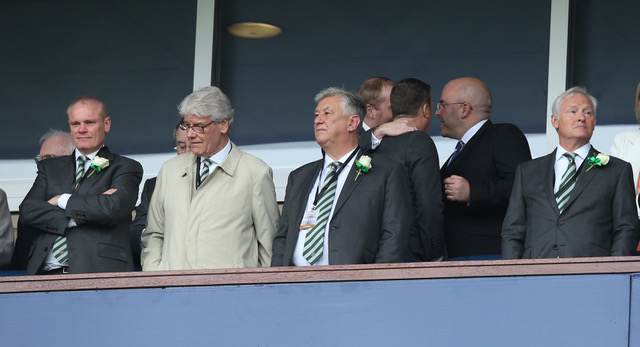 When he took started in October 2003, mere weeks after Martin O'Neill's famous "slow lane" comment, he was hired on a salary of £160,000 pa plus bonuses. Compared to his salary in 2019 this represents an increase of 625% on his basic salary alone over 16 years. For comparison, our turnover for the 2003/04 season was £69m and our turnover for the 2018/19 season was £83.4m, an increase of around 20%. In fact, over the course of his tenure of turnover has fluctuated from as little as £52.56m to £101.6m, but his annual salary increasing year on year, regardless of results on or off the pitch. I appreciated that turnover is not the only financial marker but it gives an insight into the amount of money flowing through the club.
While the club have reduced their debt, turned profits and put money in the bank over his tenure I still believe that the extraordinary salary we pay our CEO is unacceptable. And I know he doesn't choose how much he earns (an issue with the wider board for another day) but my point is he no longer represents value for money for the position he holds and the job that he does.
On the pitch we have won 13 league titles, 9 Scottish Cups and 7 League Cups including a 2nd 9IAR and a Quadruple Treble since Mr Lawwell came to the club. Unparalleled dominance of the Scottish domestic game of that there is no doubt. But Celtic aren't just about what happens domestically, since that famous day in May 1967 the Celtic support has craved European sucess. Given our poor domestic TV income I would argue that European football, and particularly Champions' League group stage participation, should be a priority from a boardroom perspective as well. Furthermore, if we are to believe that our model is to buy low/young sell high when it comes to players, then European participation is essential to player development.
We have qualified for the group stages of the Champions League seven times getting to the last 16 three times. A decent rate you might think but only two of those group stage participations has come in the last seven years. When listing the teams that have put us out in that time, Maribor, Malmo, AEK Athens, Cluj, Ferencvaros it becomes clear that there are problems that run beyond the manager's capabilities. Season after season fans worry and complain about the lack of forward planning when it comes to the European qualifiers and rightly so given our recent record. The last three season in particular has been like watching the same games on repeat.
Perhaps the other contributors are right, maybe we will look back at Mr Lawwell's time more fondly than the current view, however, I think the comparison which both made to Fergus McCann was a little disingenuous. Fergus was vilified by the SMSM, even comparing him to Saddam Hussein, and Celtic fans bought into it but those were different times. The SMSM had more say what information was available and how that information was portrayed. Now there are plenty of good, Celtic-minded voices out there asking pertinent questions regarding Mr Lawwell's position and worth to the club. And these questions aren't new either, there are articles on Celtic Underground and eTims to name a few going back to 2011 asking these same questions about Peter Lawwell, his sphere of influence, the lack of long-term planning and his running of the club.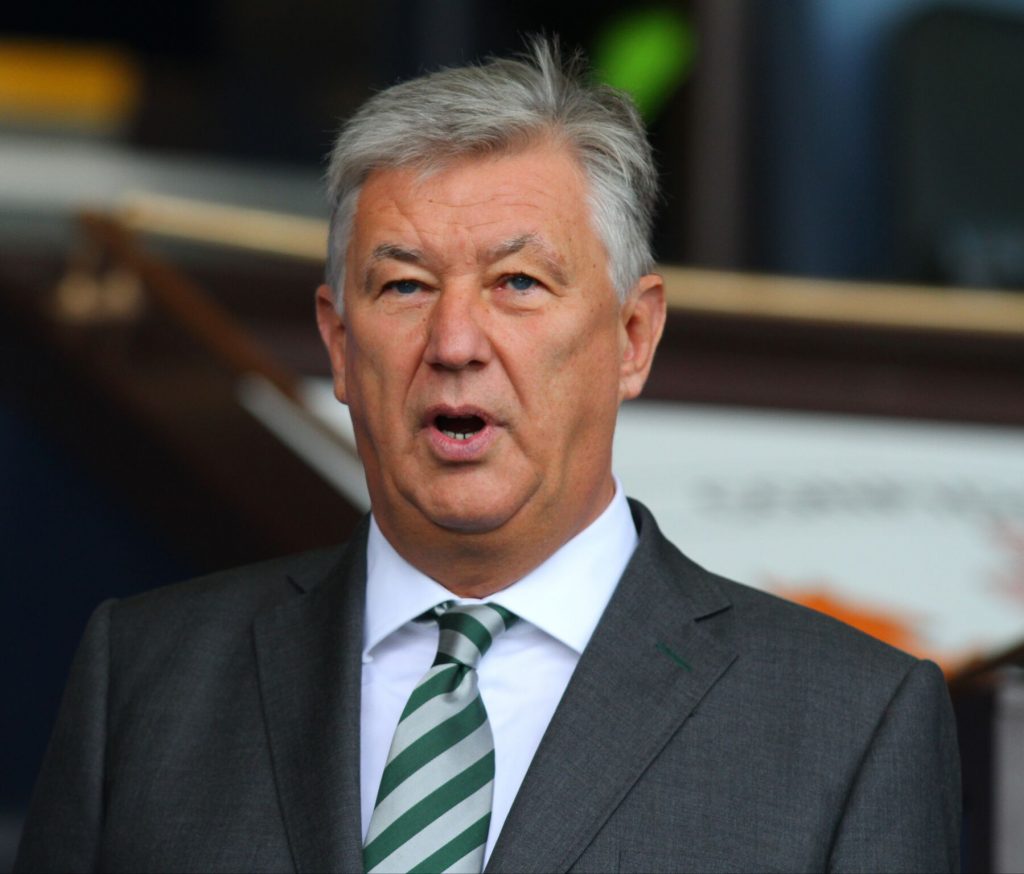 For me his 17 years tenure has been 10 years too long and he has not offered value for money for quite some time now. His perceived image among the supporters I know and regularly go the games with is at an all-time low and it will be his continued presence in the corridors of Paradise that will have a bigger sway on whether I renew my season ticket than the outcome of the league or the manager in the dugout.
Thanks for taking the time to read this. Even if it isn't put on the site it's be quite cathartic to write it all out and I will be sending something similar to the club (as I did after Cluj last season and Ferencvaros this season) when they come looking for my season ticket money for next year.
Hail Hail
Carlo
If you would like to have your say you can add your comments below all the the articles on The Celtic Star and if you would like submit an opinion piece for us to publish as an article then simply email your contribution to editor@thecelticstar.co.uk
Emailed Comments…
Well said Carlo, I agree with every word you say, the very idea that anyone would compare Lawwell to Fergus is quite insulting, we are still seeing the benefits from Fergus all these years later, as for Lawwell the Green Brigade got it spot on " falling asleep at the wheel" Lawwell is a legend in his own mind only.
Ronnie Palmer
Great read agree 100% Lawwell out.
Jim Fitzsimmons