RYAN CHRISTIE has taken to social media to thank supporters for all the well-wishes after he suffered an horrific injury at Hampden yesterday in the Scottish Cup semi-final against Aberdeen.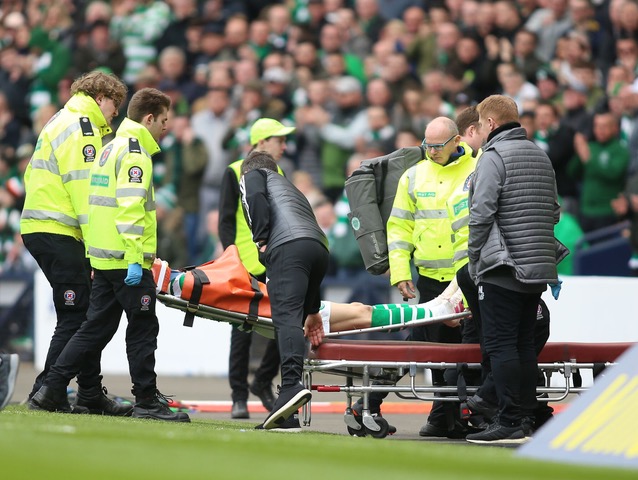 It should not be overlooked that Ryan Christie was booed off by the Aberdeen supporters as he left the field on a stretcher after a seven minute break in play. The sickening images of the challenge and Christie's head hitting the turf were so shocking that the television stations wouldn't show it.
Now the picture of how Ryan looks in the aftermath shows just how much impact he suffered in the yellow card challenge.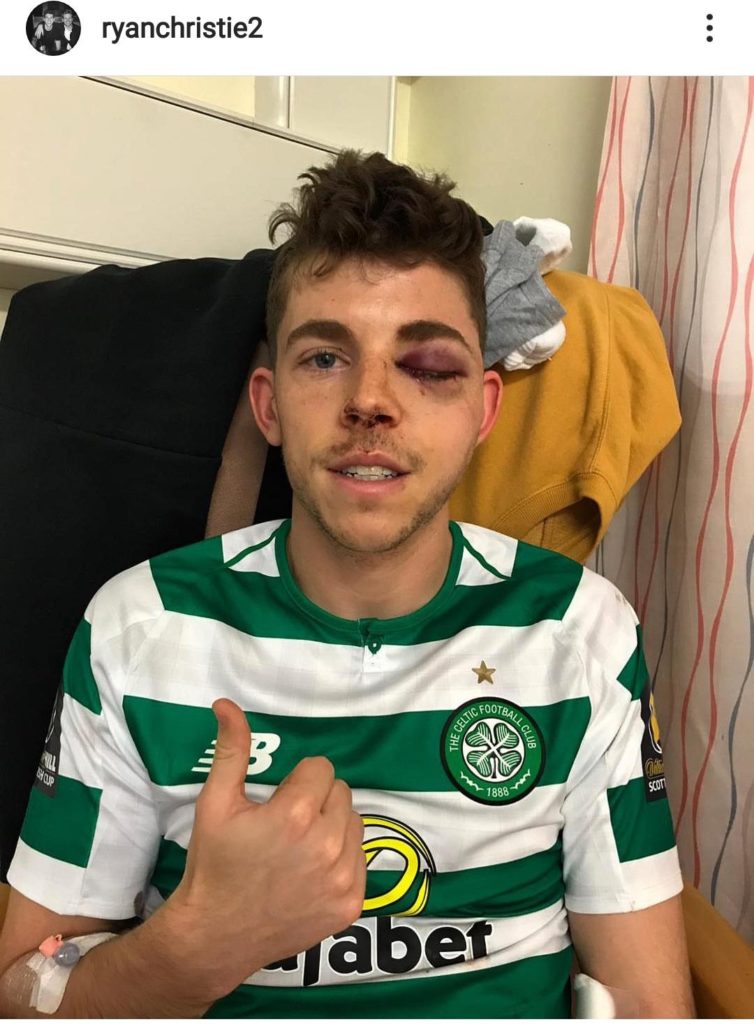 Meanwhile Scott Bain, speaking to Celtic TV earlier today, has given some insight into the Celtic dressing room.
"When a team goes down to 10 men it can sometimes be difficult to get through that, but we've shown how good we are when we're organised and how concentrated we can be. We didn't give them an opportunity to create any chances. We moved the ball quickly, were attacking in our play and created a number of chances. It could have been five or six in the end.
"We were disappointed with the Livingston game last week because we created so many chances, but the main concern would be if we weren't creating any chances. On Sunday, we created eight or nine great opportunities to score and the lads took their chances well.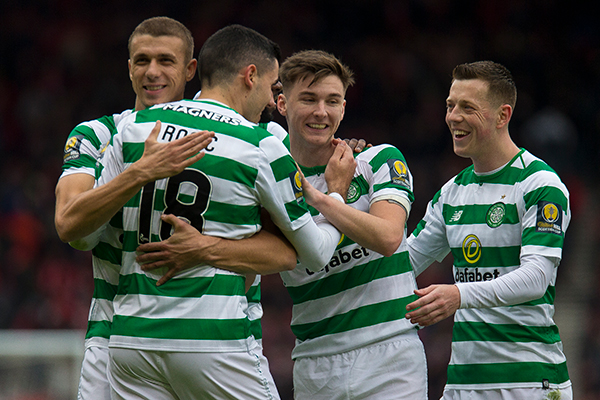 "Being at a club like this, with these types of players, you're buzzing after a result like this and then when we get off the pitch it's a case of, we go again," Bain said. "We can't celebrate too much, though. We want to enjoy this moment but the focus now goes to wrapping up the league and after that we can focus on the cup final.
"We never let ourselves get too far ahead. If you start dreaming and thinking of the future, then you forget about what's in front of you and what you need to do. The Bhoys have shown over the last three years that the focus is unmatched. The way they go into games is better than anyone else, especially in terms of concentration.
"Right now we're looking to get this league wrapped up as quickly as possible and then from there we can start dreaming."
Here is the excellent Unique Angle coverage from Celtic TV…