It's a head scratcher, isn't it?  So many new signings and with so many positions they all play, if you're anything like me, just how many times have you mentally chosen your own first eleven and then started again?
Much of the unknowns however come down to a lack of knowledge as to how our new signings actually play. After all YouTube clips and statistical analysis is all very good, but what you really need is someone who can tell you just what you're getting having watched them in action.
So when it comes to Riley McGree a bit of good old Aussie insight is exactly what we need, and Australian Author Adrian Deans writing for FTBL has put a bit of meat on the bones as to the qualities we'll be getting from our new midfielder, and it makes for insightful and interesting reading.
It seems Deans has taken a deep dive into Celtic since Ange Postecoglou made the move to Celtic, and having initially thought of Mat Ryan and Aaron Mooy as ideal fits for Postecoglou's football philosophy but having changed tack when Joe Hart was chosen ahead of Ryan and Mooy was perhaps financially out of reach due to that hefty wage in the Chinese Super League, Deans turned his attention to Riley McGree. Dean's views make for fascinating reading particularly as it comes from the perspective of the author's knowledge of Celtic's style and formation as well as his insight into the player himself.
'I've always rated Riley McGree," Deans states. "Starring for Adelaide at 17. Picked by Ange for the National Team at the age of 18, he is very much a player from the Mooy mould, with the exception he's doing it so much earlier. Aaron Mooy was 25 by the time he found his proper level.
"The English Championship is a notoriously tough league – fast and physical. Just to survive at that level requires fitness, resilience and no little bravery. To excel, requires qualities way beyond the norm. Last season, McGree forced his way into the Birmingham City starting line-up and rapidly became a fan favourite. They were gutted to see him go.
"So what are his qualities? For a start, he's very fit – never stops running and seems to enjoy the game just as much without the ball as with. Tireless in the press and strong in the tackle, he wins a lot of ball but can get a little carried away and has had a bit of a discipline problem in the past (on the field and off).
"In possession, he's very good on the ball and makes intelligent runs. Can also spot a team mate's runs which is exactly the sort of player Kyogo needs to unlock packed defences. (It can't always be Tom Rogic.)
"McGree is also pretty versatile – naturally left-footed but just as good with his right. He can play anywhere in the midfield, including out wide – and I expect the Celtic fans will see him play all over the shop. He'll be a very useful player in Ange's system because (before this window at least) he didn't have enough options in the middle to cover McGregor and Rogic in particular. McGree can fill in for either.
"He's also got a shot on him, including from distance, and can hit a dead ball (something Celtic have been missing this season). In short, McGree is a powerful and intelligent player who will delight the Hoops fans with his energy and skill. He is extremely likely to be a success at Celtic and, for the money, is an absolute bargain.
"In fact, considering how badly Birmingham wanted to keep him, it just goes to show the gulf in finances between the EPL and the Championship. Three million is spare change in the EPL but Birmingham couldn't pay it. There was other Championship interest also but no doubt the personal connection between McGree and his former NT boss was instrumental.
"On top of that, Celtic are a huge club (still in Europe) and the attraction of playing in front of that heaving, passionate crowd at Parkhead must have been very enticing. I'm really looking forward to seeing how he goes – in what will be a very different Celtic team by the end of January.
"They might currently be six points behind (the)Rangers but Ange is building something special at Celtic. It's already the most interesting SPL season in years and I've no doubt it will go down to the wire.
Young Riley McGree will be an important part of it and I'd be very surprised if we don't hear a certain Janis Joplin song (slightly reworded) sung quite regularly at Parkhead."
It's one thing to get the level of insight Adrian Deans supplies when it comes to the qualities of Riley McGree, as well as how he'll fit in to Ange Postecoglou's Celtic, and from the detail supplied it sounds a perfect fit, but to also recommend a song for when the time comes, well that's just the cherry on top of the icing on the cake.
You know feelin' good was good enough for me – Good enough for me and my Riley McGree
We were all delighted to hear about Riley McGree's signing yesterday, now with a bit of inside knowledge from Adrian, it's ramped up some more. McGree certainly comes highly rated and with a ringing endorsement from someone with the inside track, well that's good enough for me.
Niall J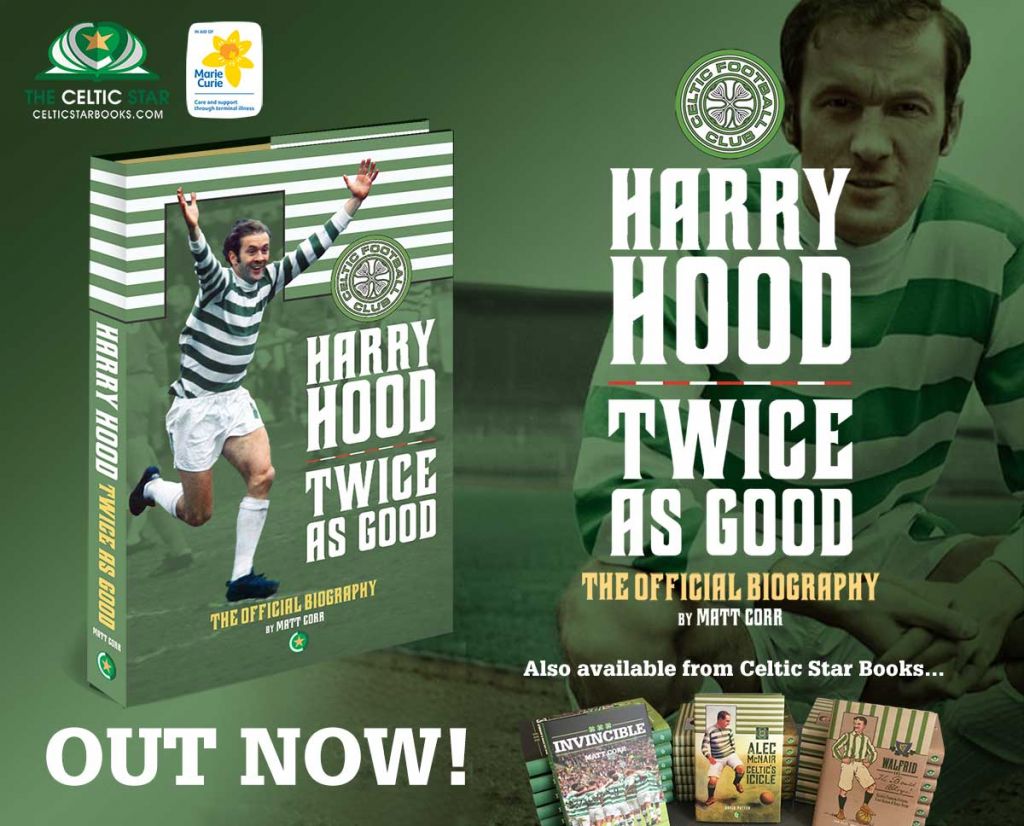 And for those who missed this one on The Celtic Star, here's a catch-up chance to check out the photographs given to this site by the former Celtic Director Tom Grant of the demolition of the old Celtic Park and in its place the emergence of the New Celtic Park which we know and love today. These photographs are fascinating and well worth checking out on the link below…