BRENDAN RODGERS has spoken about his admiration for his captain Scott Brown on the day that "Brownie" as the gaffer calls him, announced on the official Celtic website that he was calling time on his international career.
Rodgers regards that as good news for him and for Celtic but can see the downside for Alex McLeish as Scotland lose their most influential midfielder of his generation. Few though can be surprised by Broony's decision at this time. He went back to help Gordon Strachan who he has a close personal relationship with and with Scotland failing to reach Russia this summer and a new man going in to replace Strachan, it was always likely that Brown would call it a day for the second, and this time final time.
"It's great news for Celtic and obviously sad for the Scotland team. I think the last time he went back was for Gordon and to help out someone he was really close to," Brendan said.
"For him and his career going forward and for his own fitness he wants to prolong his career at club level and with the number of games we have here, taking away international football is a real sensible decision.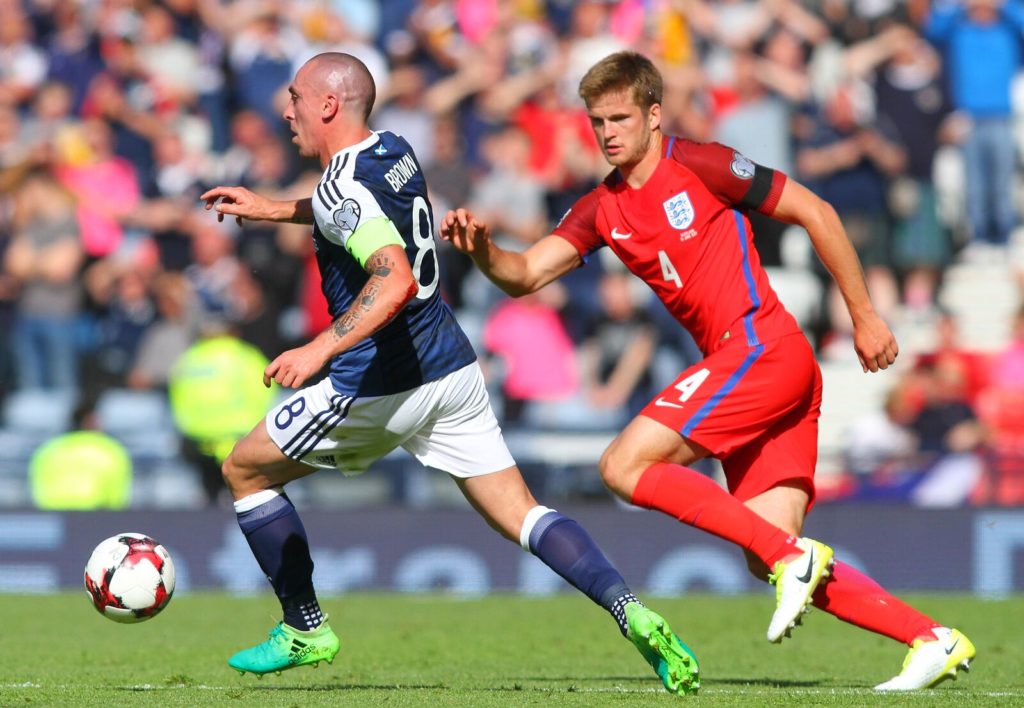 "He's been a wonderful player for Scotland and a real inspirational captain. It's great news for Celtic because we have someone who is fresh after international breaks and we'll benefit from that.
"I never realised how good a player he was until I worked with him. I always saw him from the outside and thought he was a good player but if the measure is the Premier League, then of course he could have gone on to play at the very top end of that."
Rodgers was also full of praise for yesterday's goal hero Kieran Tierney, who revealed in the programme for last week's game against St Johnstone that he had a bet with the boss that he'd net six goals this season for the Hoops. Yesterday is a step closer to winning that particular wager for KT, and you get the feeling that Rodgers would be delighted to pay up!
He also reckons that Alex McLeish could lay down a marker for the future of the national side by appointing KT as his Scotland captain,.
"He's learned from Brownie (Broony) in his time in the first team with over 100 games. You can see that nothing phases him either. Whether it's international football, he's the same and he's someone who would be a credible successor to Brownie if that's what Alex chooses."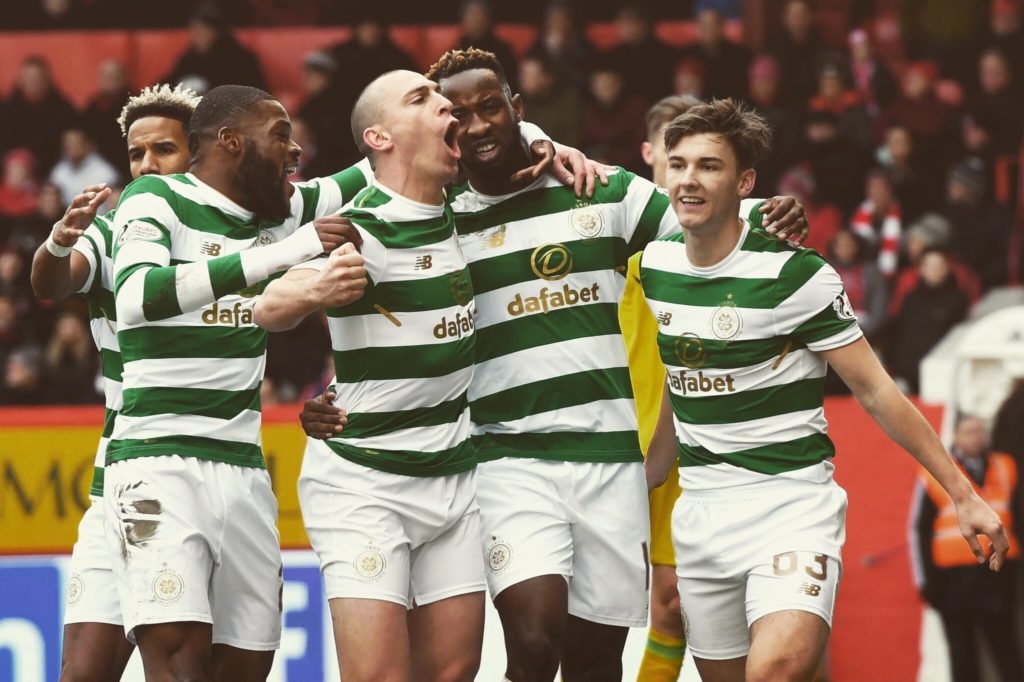 After the trip to Pittodrie yesterday Celtic are back in action on Wednesday evening at Celtic Park against a stuffy Dundee side who have been able to limit the goals that Celtic have been able to score against them this season. The wins have been achieved but usually in low-scoring encounters. For Rodgers though, the 3 points are essential.
"The games that we've played against them this season have been tough. We've come out on top but we always have to concentrate and do our work in terms of defensive organisation and taking our opportunities," Brendan said.
"We don't underestimate them. They've shown that they can come away from home and get results. For us there's certainly no complacency. We're entering the last 10 games of the season now and we want to win every one of them."
Rodgers has added Paddy Roberts and Marvin Compper to the squad for the Dundee game and both are likely to feature as some stage.
"Patrick should be available for the squad. The idea was to work him back to the squad for the Dundee game. We'll assess Marvin Compper too so there's a possibility that he could be involved as well," Brendan said.
However the news on Leigh Griffiths is more concerning and it looks like Rodgers is going to insist that his troublesome calf injury is completely healed before he is re-introduced to the squad. It could mean that Griffiths is unlikely to feature again this season but the benefits of a fully fit Griff could be worth the wait.
Give or take Scott Brown loves it ???????????? Godfather of Scottish football.
LEGEND ???? pic.twitter.com/F9jyYS5hwN

— Until…☘️???? (@delbhoy007) February 26, 2018
NEW – The Celtic Star Podcast: How The Rebels won, David Low lifts the lid, listen now!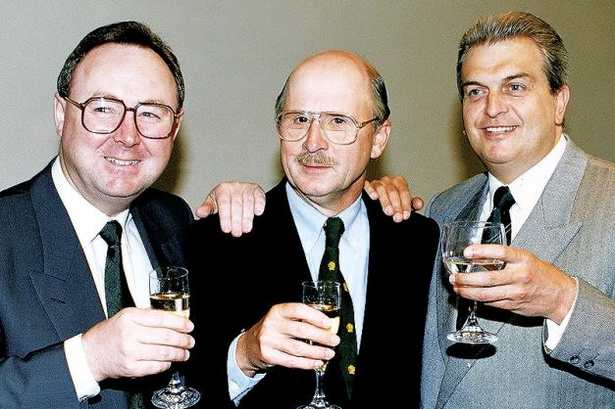 DAVID LOW, who played a crucial role in the struggle against the Old Board and helped Fergus McCann gain control of Celtic and transform the club from top to bottom, is the special guest on The Celtic Star Podcast, A Celtic State of Mind, this week.
Here are some of the highlights in this week's pod, which as usual is presented by Paul John Dykes and Kevin Graham.
• That Weisfeld still nipped in at the end, before McCann took over. Weisfeld's step-son, Michael McDonald, is still on the board.
• That Celtic had 5,000 Rangers shares in 1994 and they were quickly sold.
• Craig Whyte found and sold shares in Arsenal when he took over at Ibrox.
• That it was definitely Michael Kelly and Chris White who held out for a wedge, and that Tom Grant, Kevin Kelly and Jack McGinn didn't; and they still go to Celtic Park unlike the others.
• That the Masterton / Murray relationship had nothing to do with the hardball tactics from the bank towards Celtic.
• Low gives Celts for Change their place, he describes them as a "street movement" who wouldn't have forced change without the 'money men'.
He's right, of course, but nostalgia and retrospect can often paint a different picture. It's a remarkable listen…