BRENDAN RODGERS yesterday hailed the decision by Callum McGregor to sign a new, improved, long term contract with Celtic and stated categorically that the midfielder would be a huge hit in the English Premier League had he decided to play his football there rather than at Paradise.
"Callum can operate at English Premier League level, no question. He's shown it against the best teams in Europe where he's played very well so there's no question he's of that ilk," Brendan said at his Lennoxtown press conference ahead of today's final home match of 2018, at home to Dundee.
The Celtic manager was clearly delighted at the decision by Calmac to commit his long term future to the club.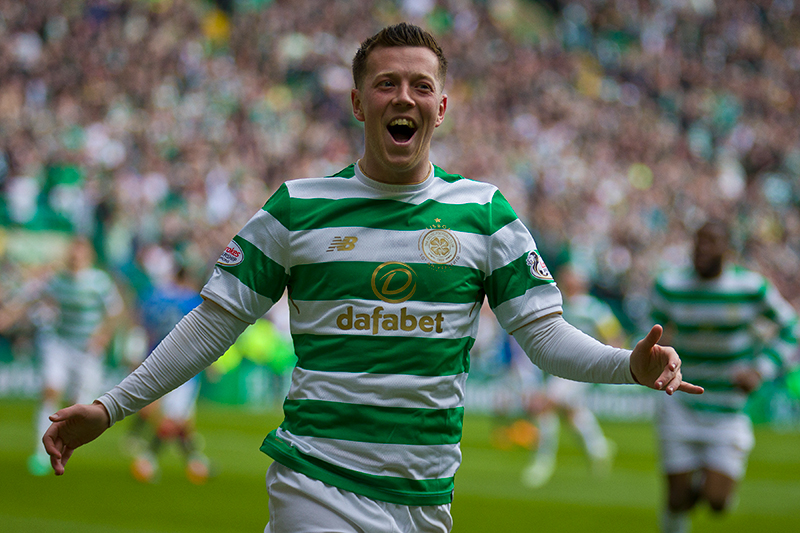 "It's a great signing for Celtic. I'll always fight for players and staff for their value and worth.
"Celtic are also protecting their assets.
"The contracts will be at a certain time, and they then look to activate that and ask my feeling on it.
"It's not rocket science, but it's nice that a lot of these guys feel improvement and development and the future of Celtic is exciting for them.
"For Celtic it's about securing the talents, and Callum's development over these few years has been fantastic, to see the technical level he plays at.
"He's got a wonderful insight of the game and has been rewarded for consistent displays at a high level."
Meanwhile the controversy about Australia calling up players for a training camp after the matches on Boxing Day rumbles on. Clubs in England are affected by this, as are Hibs who stand to lose three players ahead of the Edinburgh Derby – much to the annoyance of Neil Lennon – and of course Celtic are at risk of losing Tom Rogic – who makes a habit of scoring against the Rangers – and the player nor the manager is particularly pleased about that.
Yesterday Rodgers called on Aussie coach Graham Arnold to see sense and allow the players to play next weekend before heading out to Dubai to join up with the national squad.
"On behalf of Tom, we have to fight to give him the chance to play against Rangers.
"It doesn't make sense that he can't travel after the Rangers game on the 29th. There is still a week before Austalia's first Asian Cup game at that point.
"It doesn't make sense for Tom to travel on the night of 27 December, then sit and do virtually nothing for a few days.
"He'd be sat in Dubai watching Rangers v Celtic, when he knows he could be playing in it.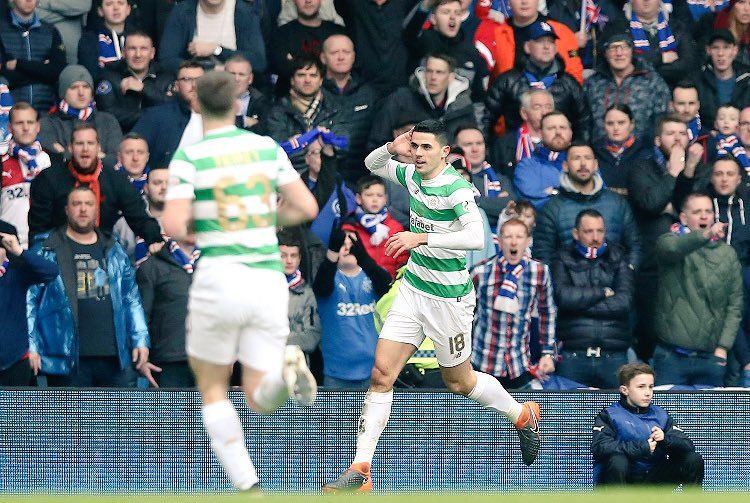 "It's not a good feeling for him, to meet up with the squad when he could be playing against Rangers.
"Tom could arrive on the morning of the 30th, and still have a week of preparation for the Asian Cup."
Rodgers also revealed that when the Australian manager visited Lennoxtown a few weeks ago there was no mention of this demand for the Celtic Star man to leave before the final fixture of the year.
"We found out when we got the paperwork through from Australia.
"Sometimes these things are just a generic email, talking about when the player needs to go. Initially, they talked about the 24th, Christmas Eve. I don't think that was ever going to happen.
"So we look to address that now. But so far, it hasn't happened. We tend to build relations with the federations.
"I had Graham Arnold over here a number of weeks back, talking tactics and football. I had a really good conversation with him. The whole idea was for him to come and build relations, you know?
"He met with Neil Lennon as well, and didn't know Australia had a player until Lenny told them about Martin Boyle.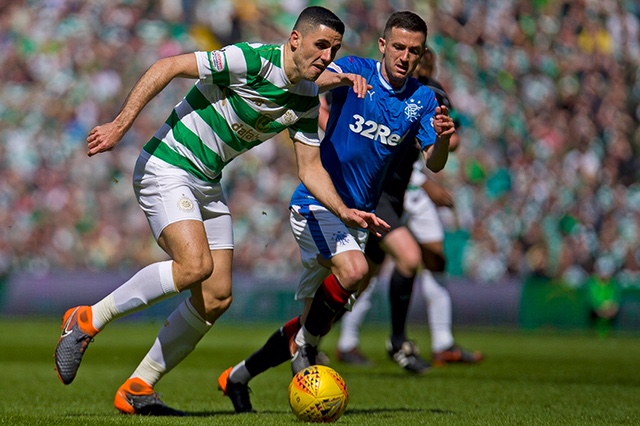 "Then all of a sudden, Hibs are losing Boyle for the Hearts game!"
Rodgers has sympathy for Lennon who stands to lose all three players for their game against Hearts, although they are actually entitled to ask for the game to be postponed due to the number of call ups.
Rodgers also disagrees with the 'One Rule For All' philosophy that the Australian camp are quoting.
"I don't believe that's right. I don't work like that here. We have a team ethos, of course. But every individual case is different.
"OK, you need to look at it and you need to analyse it. But I don't think that works.
"If you look at the Spurs boy Son Heung-min, who plays for South Korea, they are actually forfeiting the group games.
"I don't think Son is meeting up with his country until about the 12th of January. That's because they are allowing him to play for Tottenham, be there and come later.
"It has to be done individually. You can't throw a blanket over everyone and say 'Right, this is the rule for anyone, we aren't going to let anyone play'.
"You might have to plan a bit more, you might need to look into it in more detail, in terms of individual plans for players.
"But surely the players shouldn't suffer when there is no need, just to get everyone there at that point.
"Should Hibs get their players too? Absolutely they should have that. Then Australia plan accordingly.
"Because you at least then know they are going to be out there, still in good time, ready for the first game."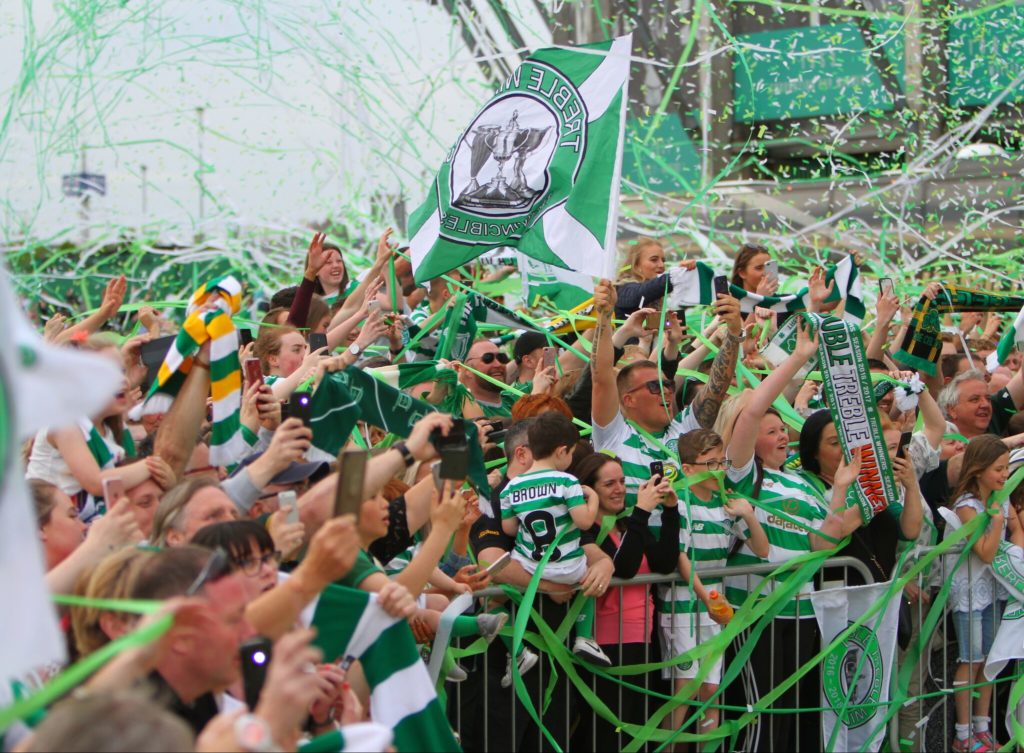 YOUR CELTIC YEAR…we'd like to publish some features from Celtic supporters over the remaining days of December when you talk about your favourite Celtic memories of 2018.
There's plenty to talk about Beautiful Sundays galore, winning the Double Treble, the Bus returning to Celtic Park, winning the Magnificent 7 against Aberdeen and the European trips, even if the results have sometimes been disappointing.
If you fancy writing about your year supporting Celtic we'd love to hear from you – email editor@thecelticstar.co.uk and there's a prize for every submission we publish!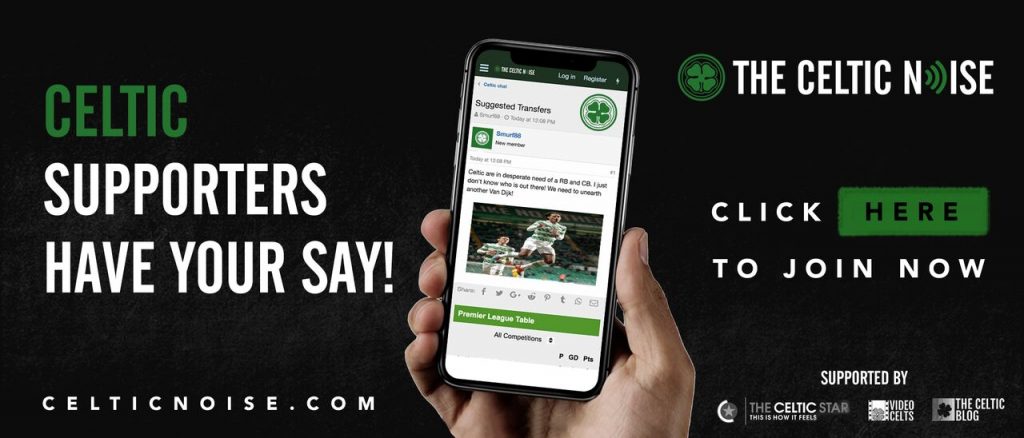 Also on The Celtic Star…
Jim Craig – Celtic won 7-3, John Higgins scoring four of them…See HERE.
Hail Hail, they are the Rangers News! Something you should know…See HERE.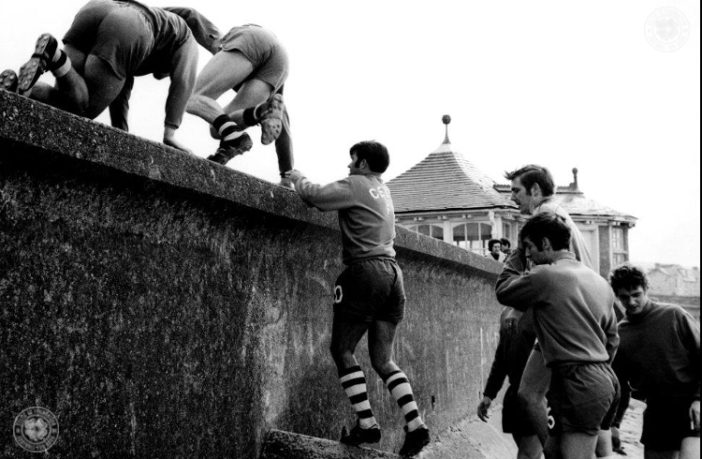 See HERE.