NEIL LENNON today noted that Celtic's result in Rome last night helped finally repair the rift with certain supporters and the club that appeared in the wake of the traumatic Brendan Rodgers departure back in February.
Speaking to today's Media Conference – as featured on the club's Youtube channel – the Celtic manager praised the 10,000 supporters that made it to the Stadio Olimpico, unfazed by the media scare stories ahead of the trip to Rome.
"I have to pay a huge amount of credit to the supports who were there last night.
"It felt for the first time in my second stint as manager like real Celtic again; that love, that pride, that connection. They helped the team enormously.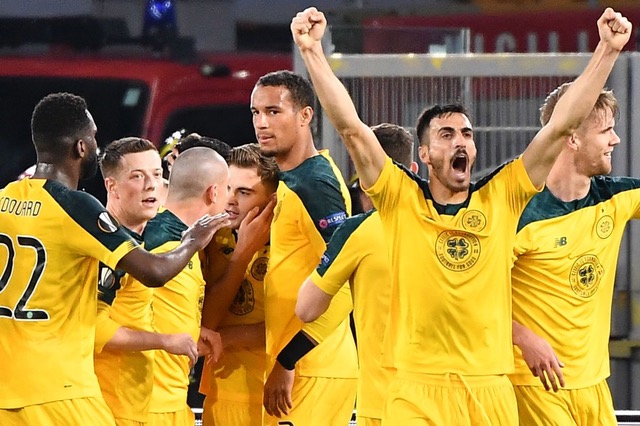 "When I came back in February there was a disconnection with Brendan leaving. We lost a great manager and there was a disconnection between certain supporters and the club."
The manager, who masterminded Celtic's first ever victory on Italian soil, was delighted in the pride shown by the club's supporters.
"But it was all connected again last night. There was real pride and it felt like the old days for me.
"Sending them home happy was as pleasing to me as winning the game with the players."
Neil Lennon was an underwhelming appointment for some (not you will remember The Celtic Star who championed Lenny for the job from day 1); however, his performances since he has returned to the Celtic Park dugout emphasise how impressive a job he is doing and he deserves massive credit.
Many Celtic supporters have taken to social media since the final whistle in Rome to admit that they got in wrong in opposing the appointment of Neil Lennon within hours of the Scottish Cup win against Hearts in May.
Lenny once said that "this is only the beginning" and it feels like that's where are again. Exciting times ahead, fasten your seat belts.