CALLUM McGREGOR is currently competing with his captain Scott Brown, veteran goalkeeper Fraser Forster and the Celtic side's talisman Odsonne Edouard in The Celtic Star's Player of the Year Award – you can vote below if you haven't already done so.
Callum has been speaking about the season gone past, how he had to step up and assist Broony as a senior player and looked a little bit further back into the early days of his Celtic career as he recognised the role that Ronny Deila had in him making the grade at the club. After that, the rest is history, and today McGregor seems out on his own as the best midfielder in Scottish football. The photo above shows the Celtic team for the second leg against the Icelandic side – with Callum McGregor retaining his place in the side picked by the new management team of Ronny Deila, John Collins and John Kennedy.
"Some of the senior boys moved on last summer and everyone was looking at Broony," McGregor said, as reported by Glasgow Times.
"He had lost a couple of older heads and people probably felt he needed a bit of a hand. Guys like Mika were senior figures in the dressing-room and I looked at them over the previous five years.
"There is also the vocal side of things and with the more games you play and the more you achieve, you feel you are well respected in the dressing room. Younger boys will look at who is performing every week and is trying to set the standards.
"When I was breaking in, I would look at Broony and Mika and think, 'That's what I need to do to have a successful career'."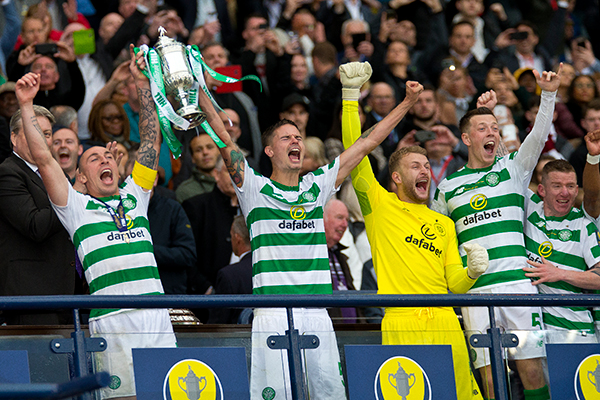 "I feel as I have stepped into that role quite well over the last few years as I picked up more experience. I have always been driven to win since I was younger and when you start achieving a lot for Celtic, you take on that extra responsibility in the dressing-room.
"Senior boys need to set the right standards and markers for those coming through."
And thinking back to the time the Norwegian boss had enough faith in him to introduce him to the side, Calmac is clearly appreciative of that decision taken by Deila – a guy who seemed to leave a long lasting and sometimes overlooked, positive legacy at Celtic. He'll get an extra loud cheer when he comes home at the end of next season.
That decision – to play a fresh faced McGregor in a Champions League Qualifier against KR Reykjavik has had a major impact on Celtic sitting on the edge of domestic Ten-in-a-Row history and McGregor has played a significant role so far in getting us to this point. He scored on his debut and hasn't really looked back since – maybe not until now.
"That game in Iceland and that goal seems such a long time ago now," Callum said. "It was my first start and the first time I'd scored competitively for Celtic, so it's vivid in my memory.
"It was six years ago but I remember the game, I remember starting and I remember thinking I was being subbed before my goal. Ronny played me off one of the sides and there were guys like Kris Commons and Derk Boerrigter for those positions.
"After about 70-odd minutes in Iceland that day I remember seeing Derk warm up on the side. I thought to myself, 'I've done okay…nothing brilliant but nothing bad'. I expected my number to go up on the board but he took off Leigh Griffiths instead. Ronny switched me to the right wing and five minutes later, I cut inside and scored. That felt like I'd vindicated his decision and it worked out well that night.
"Since then, I feel like I have gone from strength to strength but it all started in Iceland when Ronny gave me that chance.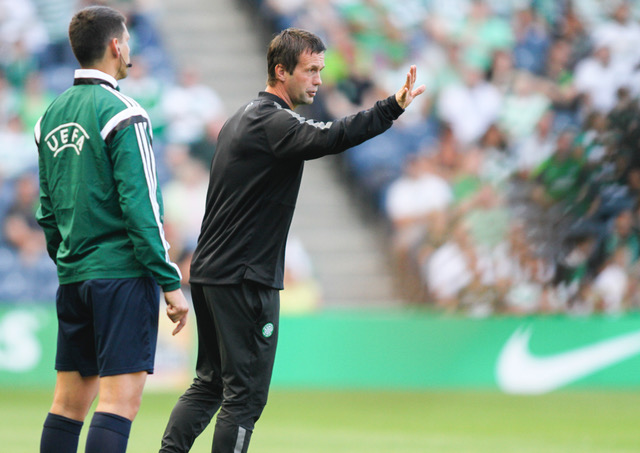 "I will always be grateful to him for showing that faith in me."
"When Ronny took over, he could have gone in a safe direction but he liked to develop young players. He always wanted to give you a chance and you have to give him credit for that. Ronny was willing to throw younger boys like myself and KT in and let us play. Without that, I might not be sitting here today playing for Celtic.
"He set me on my way to becoming a Celtic first-team player when I was at a real crossroads in my career.
"Ronny helped me achieve a dream and I will always be thankful to him."
So are you going to give Callum McGregor your vote for The Celtic Star's Player of the Year? The four choices are as already stated, Calmac, The Wall, Broony or French Eddie – you can only pick one and you can only vote once! So do it now if you've not done so already. We'll announce the winner end of next week.
VOTE NOW FOR THE CELTIC STAR'S PLAYER OF THE YEAR
 Loading ...