WHEN the Rangers goalkeeper McGregor had an unprovoked kick out at the grounded Kris Ajer in the Glasgow Derby at Celtic Park in September 2018, the Compliance Officer's nameless three former referees decided that that he'd no case to answer. Watching him in various incidents since then would lead a reasonable person to suspect that there's some underlying anger management issues there.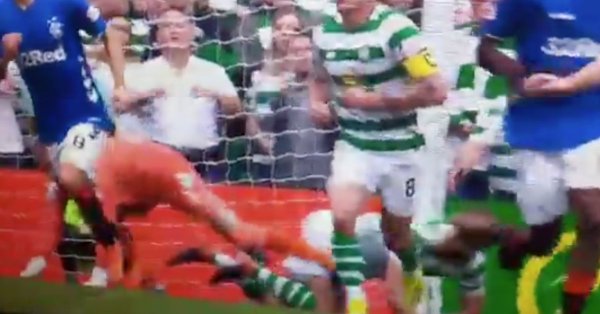 Yesterday the Scottish FA attempted to explain why Ryan Christie got hit with a three match ban and it basically goes back to these anonymous former referees who sit and decide among themselves on the outcome as they see it and this is a situation that Celtic has allowed to happen.
Who are these former referees? If Beaton or Madden or any other known Rangers supporting whistler makes a controversial call in a game he knows that he's going to come under scrutiny. These former referees of this panel have complete immunity from all that. They'd be as well reviewing the footage on the big screens in the Louden Bar, and we're not ruling that out as an option.
The Scottish FA sneaked it out on a Friday evening and perhaps that's why there's not been too much anger among the Celtic Support. However it's more likely that the supporters are thinking that the club has completely failed to fight our corner so why should the support continue to it if for them.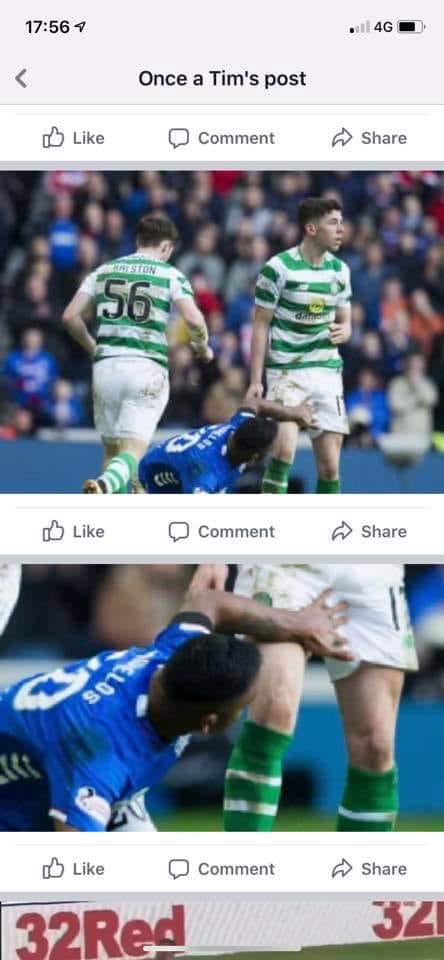 Did you see the report in the Times yesterday that noted that Manchester Utd's chief executive Ed Woodward is highest-paid club director in the Premier League earning £3.1m last season.
"But was he the highest paid football club director in the UK? That is the question." David Low who stood beside Fergus McCann to end the old board's stewardship of OUR club noted.
But was he the highest paid football club director in the UK? That is the question. https://t.co/YfoEiqMvwd

— David Low (@Heavidor) January 10, 2020
And it actually amused me when right on schedule, Joe from Video Celts piped in with his commentary on this news.
In one key area Celtic certainly aren't stuck in the Slow Lanehttps://t.co/zOhocVUDN7

— Joe McHugh (@videocelts) January 10, 2020
Last night we ran an article that highlights the consequences of the Celtic CEO's inaction over the past 8 years to deal properly with the Same Club Myth and allowing the Rangers to be claim unchallenged all the honours won by the former club.
If he thought that Rangers were 'too big to fail' and that the Old Firm cash cow must be protected at all costs – those empty sections in the Lisbon Lion stand versus the £49 per ticket price for a Glasgow Derby was a no-brainer for the Celtic CEO – then that's one thing. But did he think it through?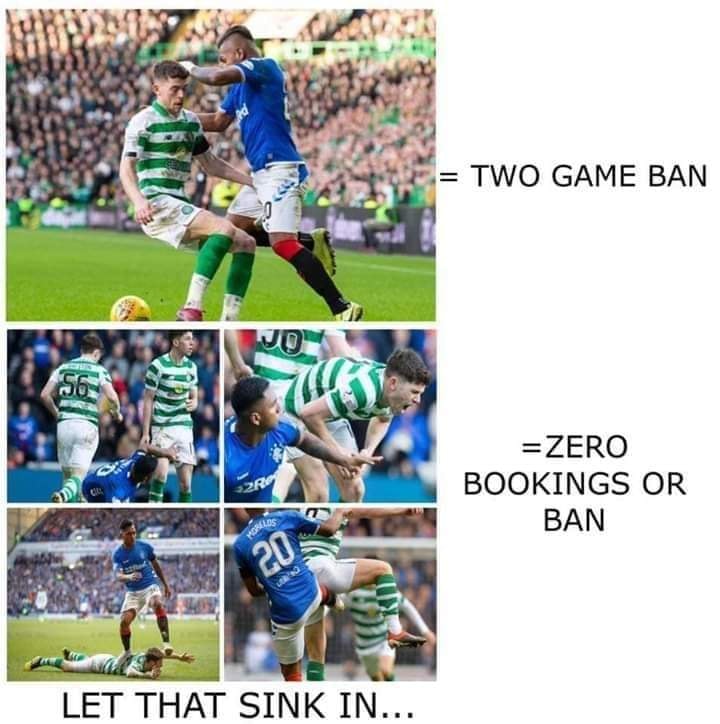 If you are going to do all you can to make sure that a Rangers survives then at some time you must expect that another club whether its them or Aberdeen or whoever, are going to win the league. If Aberdeen won it, that would be accepted by the Celtic Support. If the Rangers won it and it was their first title as a new club, again that would have been acceptable. But if they win it and they are allowed – as they have been – to claim it's their 55th title then that is a complete joke than no Celtic supporter will find funny.
And we're actually paying him more than all the bosses in the mega-rich English Premier League for leading us into this position.
Here is the article from yesterday where Donald Findlay of all people showed us that it didn't;t have to be this way.
Read it for yourselves – Cowdenbeath taught Celtic a Myth-Busting Lesson – 'It is a different club,' Donald Findlay.
And that takes us back to the flawed Scottish FA. Here's what they released yesterday.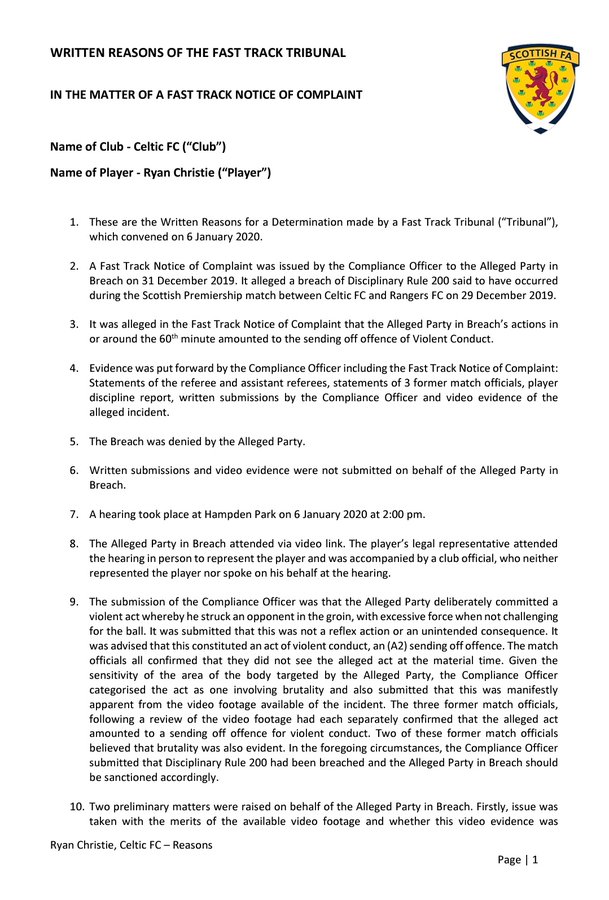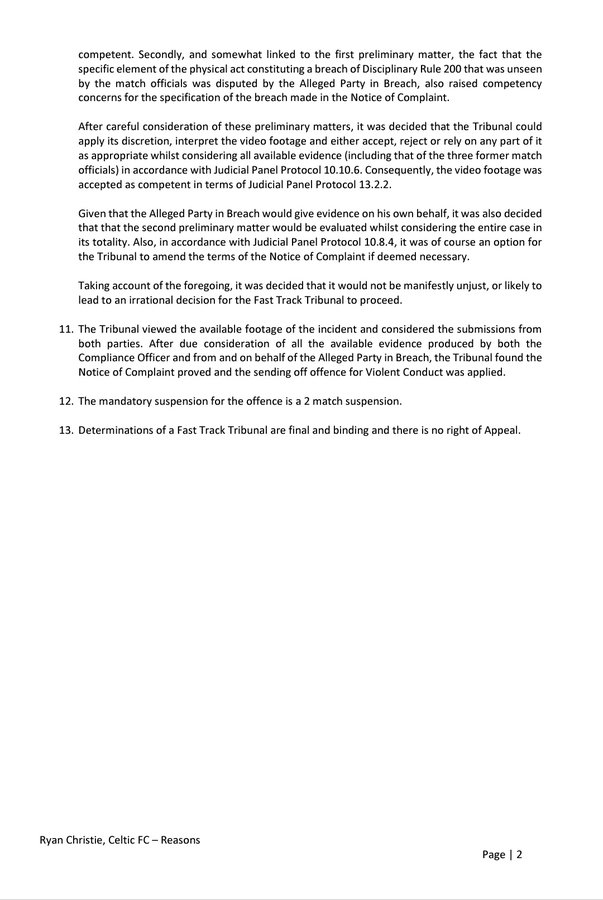 You will note that there is no right of appeal. That's it, game over.
You might also be asking yourself what has happened about Ryan Kent threatening to blow Celtic Supporters brains out or Alfredo Morelos threatening to slit Celtic Supporters throats among other incidents in that game.
Nothing. Yesterday an alleged Celtic supporter appeared in court after allegedly posting an alleged threatening message directed at Kent and Morelos on social media after that game. There seems to be an alleged crime in that – and that is now a matter for the court – but not in the actions of the two (the) Rangers players at Celtic Park.
And we have this ludicrous system where all they have to do is say that the referee saw the incident or didn't see it, as it suits, refer to the anonymous panel of former referees and I bet you can't get the image of them reviewing the footage in the Louden Bar out of your head, and they can do what they like, ending by saying that there is no right of appeal.
Determination from Scottish FA regards Ryan Christie Notice of Complaint.

Match officials didn't see incident? Kevin Clancy gives free kick🤷‍♂️

Violent Conduct as Christie wasn't challenging for ball? Christie challenges for ball & Morelos dinks ball past, all same phase of play pic.twitter.com/XCrzNLlvIN

— Derek Crothers (@deaks1ey) January 10, 2020
The first thing that Celtic should do is pull our players out of the International matches until further. Hit the Scottish FA where it hurts.
As we pointed out recently to Peter Lawwell – YOU DID THIS.