Celtic fans have watched more and more banners, flags, and scarves appear on the fences outside the Champions ground over the last few days. The growing number of "Despot Desmond", "CFC, not PLC" messages are completely understandable as the club doubles down on under pressure boss, Neil Lennon, amid huge scrutiny after a run of horrendous results in Europe and domestically.
What doesn't sit well with many fans, has been the "Shoot The Board" banner which was put up on the fences last night (08/12/2020). It harks back to the protests outside Celtic Park in the 90's when some Celtic fans stood outside the front door to aim their anger at the board of the day. While the anger is growing, the fans feel they have no other way to vent their frustrations at Peter Lawwell and Dermot Desmond.
Fans have continued to put banners out this morning, despite the plc calling in their pals last night #sacktheboard pic.twitter.com/t6i4bv4e1W

— North Curve Celtic (@NCCeltic) December 9, 2020
Social media has responded with numerous messages of anger at this particular message – "shoot the board seems a bit harsh", "Celtic are only 7 points off Rangers if they win their games in hand with over half the season to go and their fans are making banners saying shoot the board", "Shoot the board….dear god", "What is the shoot the board banner about?" are typical comments I've read this morning. Police were in attendance at Celtic Park last night.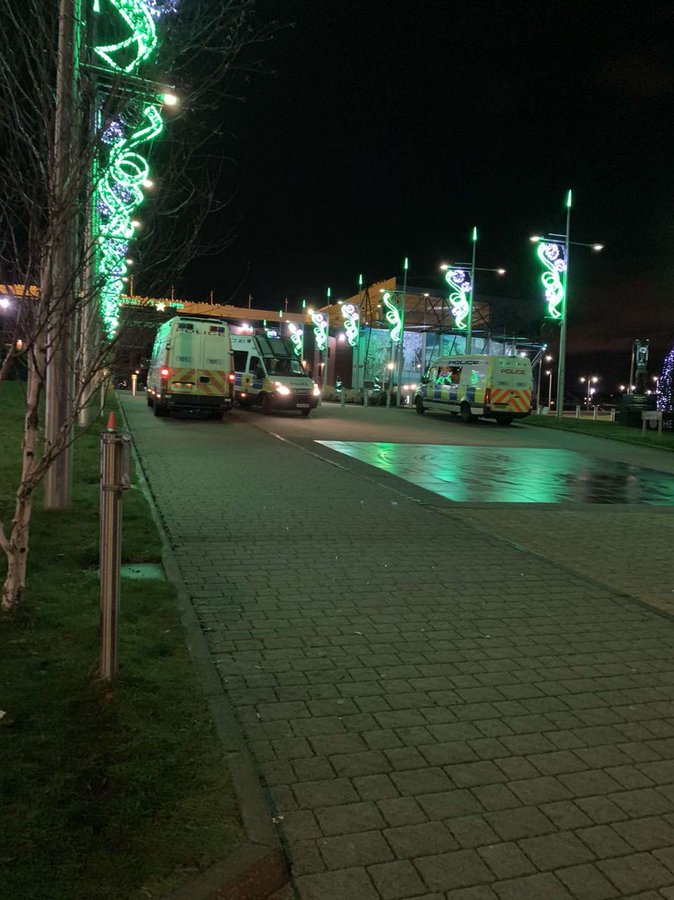 These types of signs will unfortunately shine not such a positive light on the support, and perhaps give the board a bigger reason to maintain their stance against the fans by keeping Neil Lennon in charge.
Recent results of the team have seen the club go into reverse in the league, humiliated in Europe week after week, but the message is clear from the board – Lennon is our man despite the team performing so badly.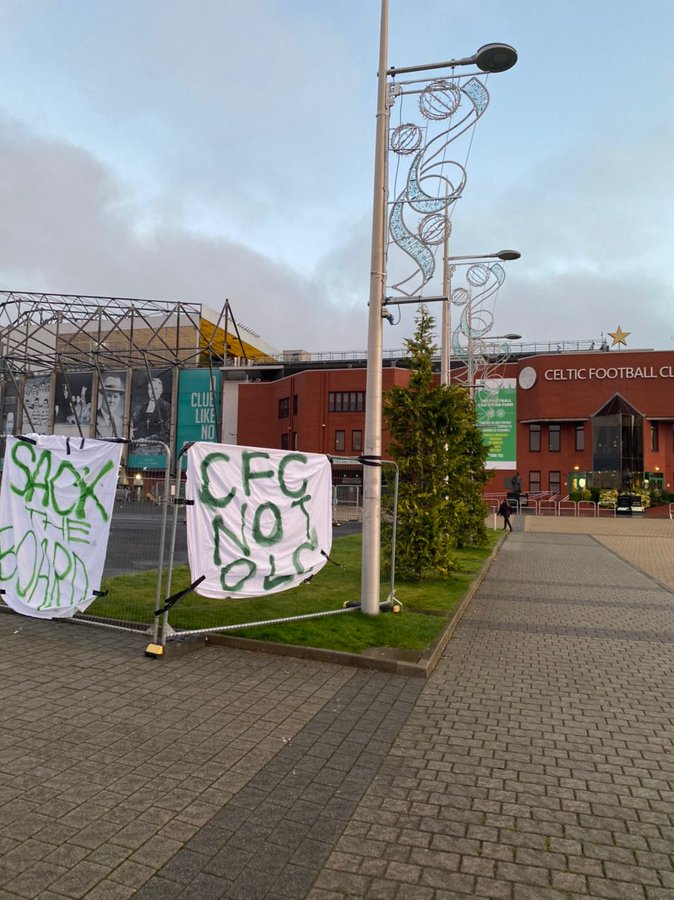 The coming days will be very interesting, with two more home games against Lille and Kilmarnock perhaps giving disgruntled fans the opportunity to aim more messages of anger and displeasure at the men in charge of this great club.
Celtic desperately need to start winning football matches.
Brian McVeigh