FORMER CELTIC manager Neil Lennon last night praised his great friend Brendan Rodgers after getting his team selection and tactics perfect in the 1-0 win over Zenit St Petersburg in the Europa League.
And the current Celtic manager passed praise onto his players.
Meanwhile television pundits Stephen Craigan and Kris Commons  reckon that the Celtic win was well deserved and that the defence answered their critics.
Here's what the four of them had to say after Celtic beat Zenit St petersburg 1-0 last night…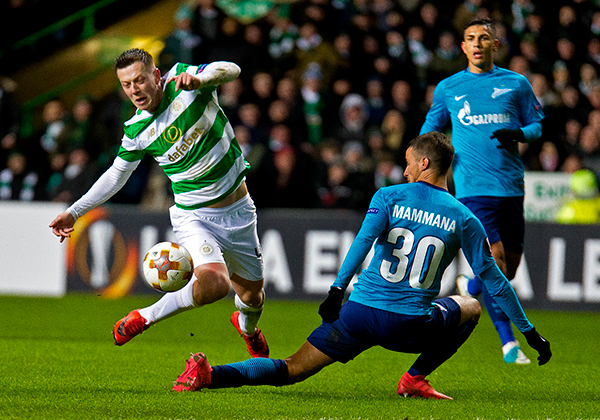 NEIL LENNON PRAISES RODGERS
I think he deserves an enormous amount of credit.
The squad has been decimated by injuries and there was a lot of negativity coming into the game off the back of the Champions League campaign.
He got the tactics bang on, he got the personnel bang on, he got the substitutions spot on.
It's been a perfect night for Celtic, really. 1-0, clean sheet, going into the second leg it gives Celtic a real foothold in the tie and that's all Brendan could have wanted.
Neil Lennon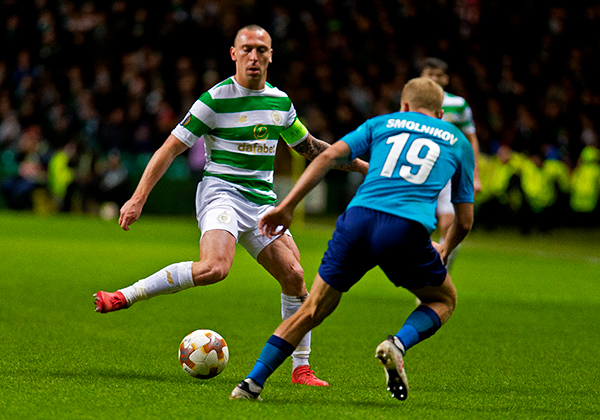 RODGERS PRAISES PLAYERS
I thought it was a brilliant performance from start to finish and we limited them to very few opportunities.
It was a very mature performance from us, tactically in the game we were excellent and we showed our personality and our development as a team to keep a clean sheet and play with that calmness. I'm very proud of the team, but we're only halfway there.
That level of opponent that we have come up against in the last couple of years tests you to the limit, but I think it's important you defend well in any game.
Whether it's a Scottish Premiership game or a Europa League or Champions League game, but I thought defensively we were very strong. They were very clear in their role and how they worked it and we showed a great calmness with the ball. Everyone contributed.
I said to the players yesterday that between 60 and 70 minutes we would need to change it because the shape we were playing was going to be taxing on some of the players.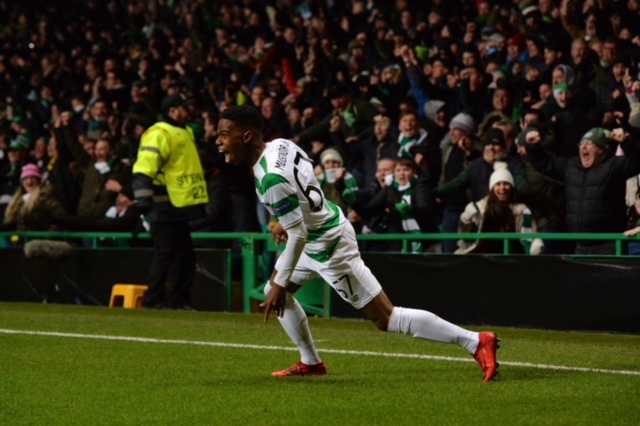 Charly Musonda is a dribbler, you can see with the goal he can stay on the ball and took us out of pressure. He was very good when he came on, but it was very much a team performance and a great result for us.
"It was going to be two difficult games, but we've given ourselves a wonderful opportunity. We defended very very well, we took our opportunity and it sets it up very well for next week.
Brendan Rodgers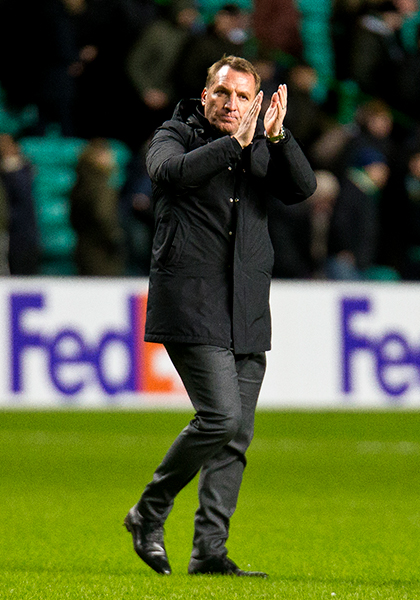 BT Pundit Stephen Craigan on Brendan Rodgers
Brendan Rodgers rewarded for his team selection and substitutions. What a goal.
Fully deserved. Great game to watch.
Stephen Craigan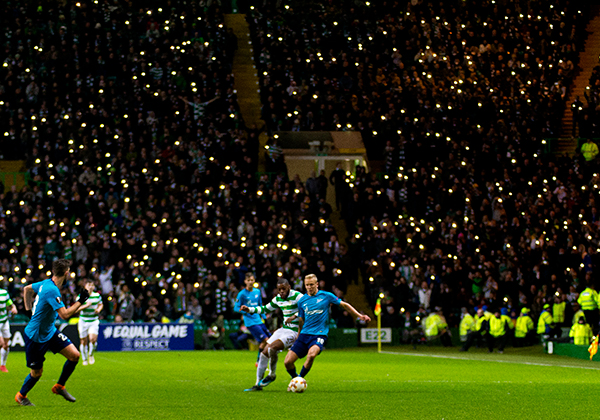 Sky Pundit and former Celtic star Kris Commons 
I think the performance, especially defensively, will give Brendan Rodgers a huge amount of confidence. Apart from one chance in the first-half, the goalkeeper wasn't troubled at all.
And I think with all the talk about concentration, the mindset of being defensive and hard to beat, there were a few question marks about that back four tonight and they answered all the questions.
Kris Commons