Twice As Good: Cool and unbeatable offers from Celtic Star Books…
"Every challenge is also an opportunity!"
I've lost count of how many times I heard that cliché over the years at school, university or work. Nevertheless, like all such cliches it also happens to be true.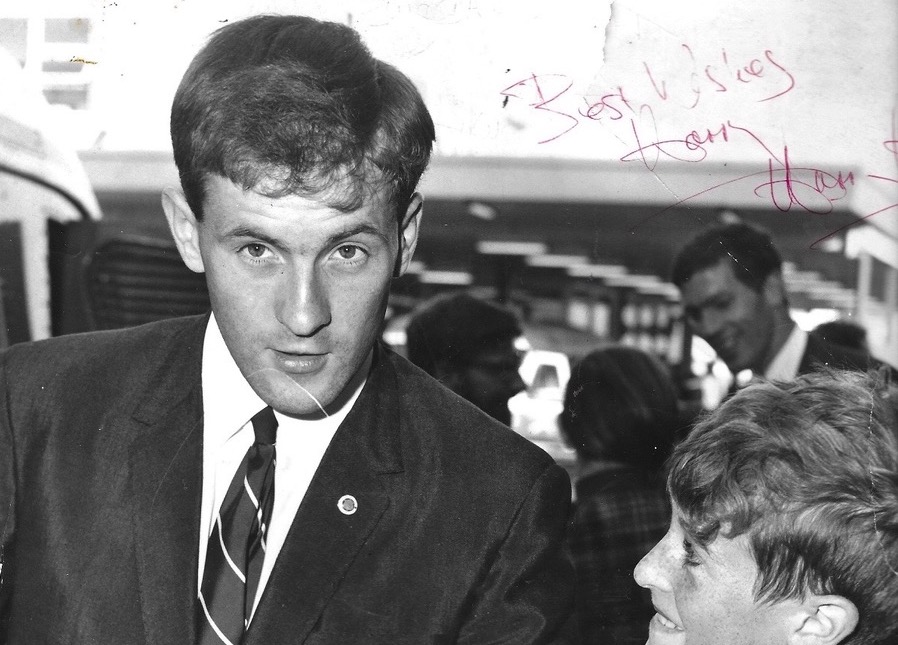 The best part of a year has now passed since we started work on the Harry Hood biography – Twice As Good – and thankfully that effort has produced a book which will hopefully be a fitting legacy for Harry, for his family, friends and all those who followed his fortunes in the colours of the clubs he graced over the years to enjoy.
Writing Harry's story has been a real labour of love and if I'm being brutally honest, was a task I underestimated all those months ago. With invaluable input from family, close friends and many footballers who lined up beside him, we have produced a substantial volume of over 400 pages reflecting Harry's life. There's no truth in the cruel rumour that The Celtic Star Editor wanted to rename it Twice As Big! Let's just hope that – like the song about Harry – you feel that the book is Twice As Good once you've read his wonderful story.
The challenge? At Celtic Star Books, we deal with every aspect of our process on a personal basis. We take your order, ensuring that your specific requests are recorded and fulfilled, then the books are personalised, packaged and dispatched by us. No third parties involved. As we prepare for the first delivery of Twice As Good, storage space will therefore be at a premium. And that creates the opportunity…
Harry Hood: Twice As Good will be the fourth offering from Celtic Star Books. One of those – Walfrid & The Bould Bhoys – the compilation from Liam Kelly, David Potter and myself – has completely sold out from a Celtic Star perspective, with the remaining handful of copies available only from official Celtic outlets.
We are now giving you the opportunity to purchase either of our other two books – INVINCIBLE and Alec McNair: Celtic's Icicle – for half price, as we make room for the launch of Twice As Good. So, if the Celt in your life is as unbeatable as the Invincible Treble-winners of 2016/17 or as cool as an Alec McNair defensive performance, then you can snap one or both of these up from celticstarbooks.com/shop for just £10 each.
Perfect timing with Christmas looming on the horizon.
Hail Hail,
Matt Corr