SANDMAN'S DEFINITIVE RATINGS: CELTIC @ FEYD-RAUTHA…
"This could be Rotterdam or anywhere
Liverpool or Rome
'Cause there's no Zombies in the Champions League
They're all at home
They're all at home"

– The Beautiful Celts. 'Rotterdam'.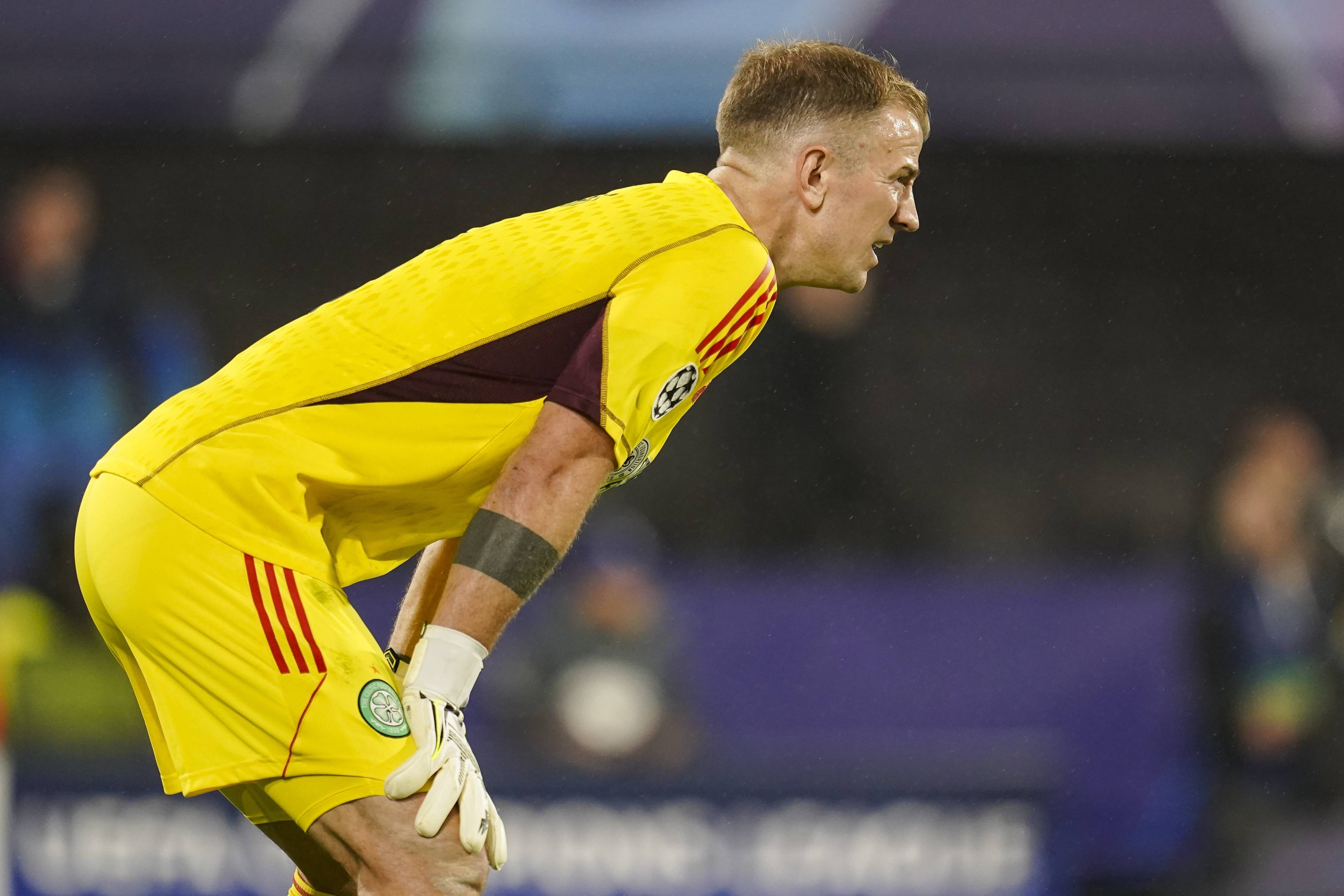 ROXIE – 8/10 MOTM – Of course the man least-fancied would be the man most reliable. Absolutely betrayed by his Craigy-Whyte-bag wall for their first, helpless for their second. In between he produced a stormer of a save from the penalty-not-a-penalty, another couple of face-saving blocks and looked like he'd been taking lessons from Pirlo when the ball was at his feet. Tremendous.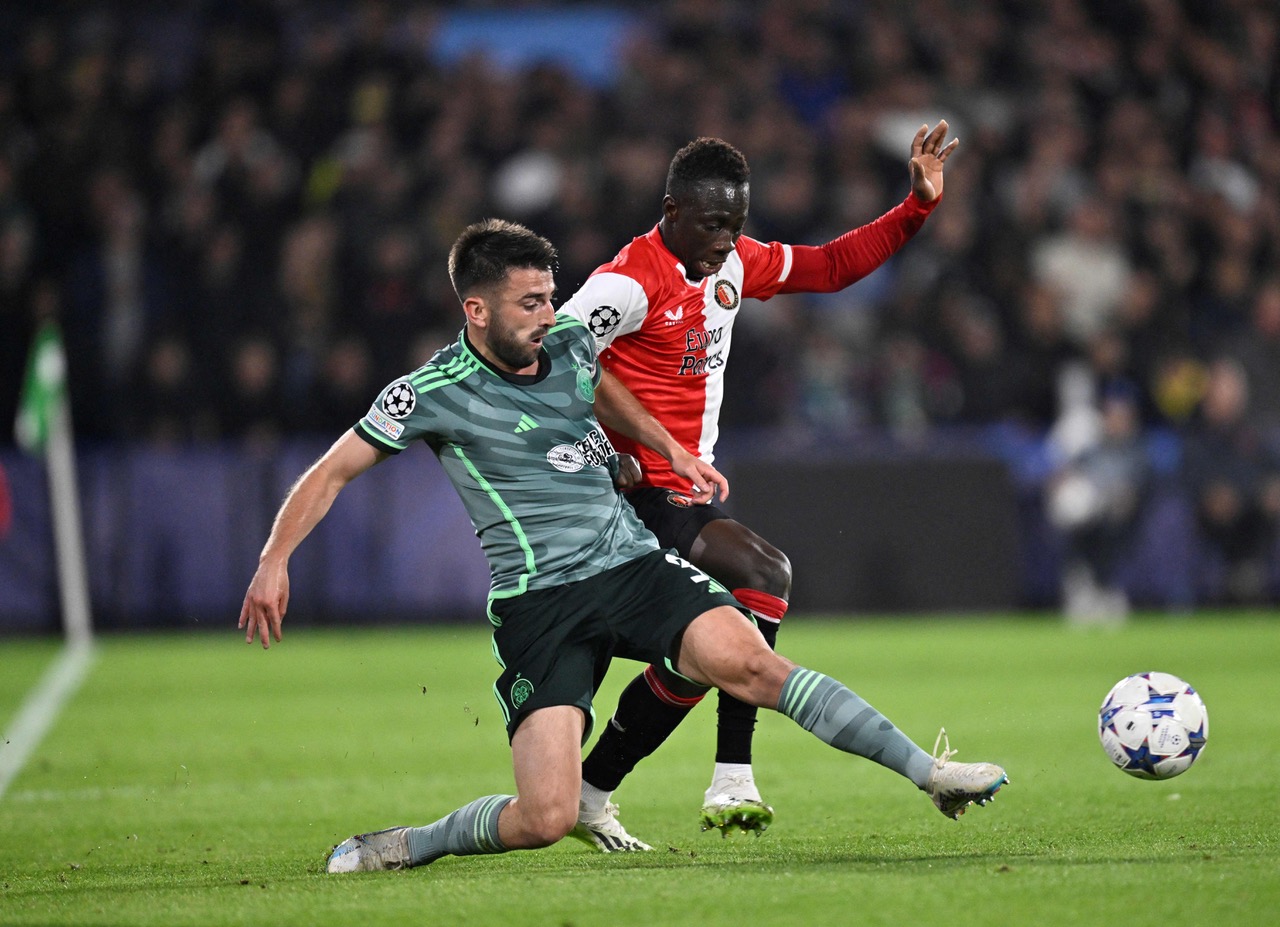 GREGGS THE BAKER – 5.5/10 – Busy baker wearing pastry-shoe boots. Certainly up for it, but shared the overall anxiety when it came to composed play in the middle. Every touch was under or over-cooked. Yet he's a scrapper and was reliable as ever, battling to the longed-for end.
WAYNE GRETZKY – 6/10 – Bhoy's not afraid of a full-blooded tackle and has the mindset for this level. A bit off-key in his communication with Daizen but solid and focussed under great pressure late on.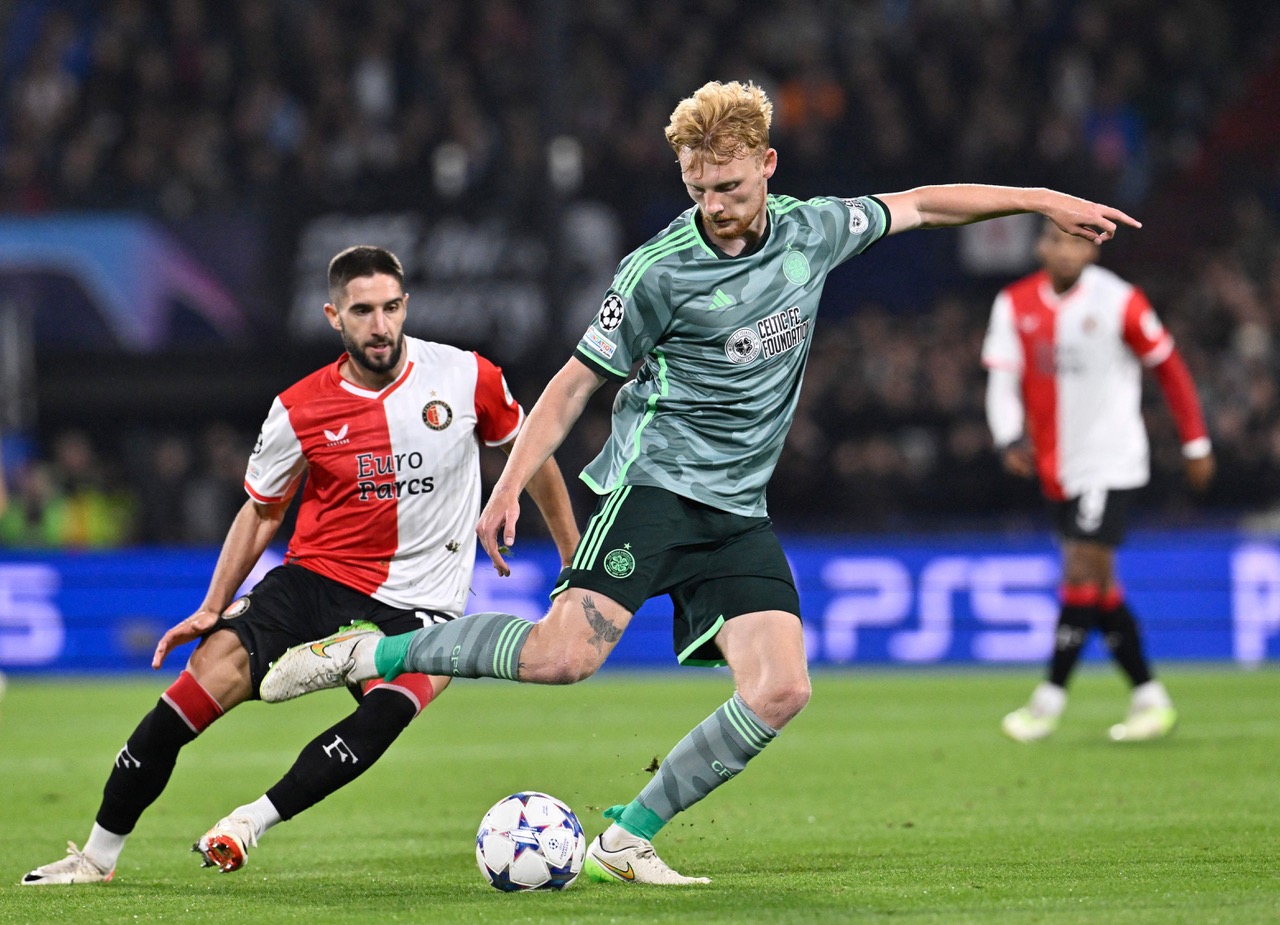 OF JUSTICE – 7.5/10 – Another ominous away-day, another terrific display from the Barndarrig Ron Weasley Wizard. The biggest test of nerve many a footballer could face – taking the ball deep, deep in your own territory and facing up to the CL group pot 1 side. Major baws required. He did it with aplomb, remarkable composure and attention to detail – crisp passing, covering runs, tackles timed, teeth gritted and no hiding when the chips were charcoaled.
LAGERTHA – 5.5/10 – The poor lass. Appeared well on top of her game, bar one unfortunate skidding touch, then the shield-wall caved in on the shield maiden; a soft booking followed by a penalty from the Mordor playbook – wee fenny runs smack into the lankier Lagertha arm and the gullible halfwits fall for it. Compounded by a second yellow just so the ref could show the world what an incompetent Bosnian James Hunt he really was.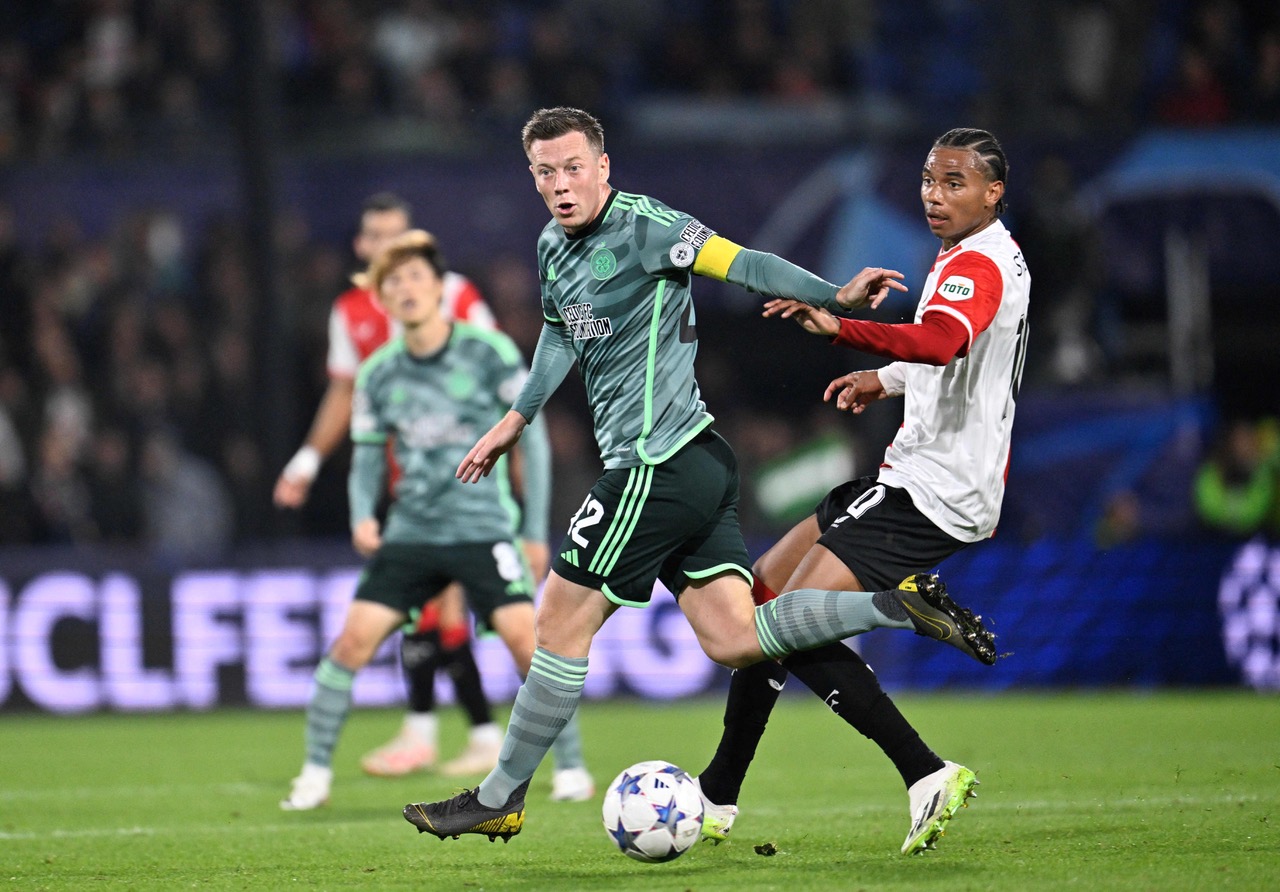 CALMAC – 5/10 – Ach, the skipper never got on top of the midfield battles and it was right there for him to take control. For a brief spell he found his touch and movement and the signs were good. But he joined the unholy trinity of our mid, and fell below par on an evening where even par is never enough. You gotta be Tiger Woods on these occasions, Calmac! No Jamesy, it's a golf metaphor. Golf; not hoors.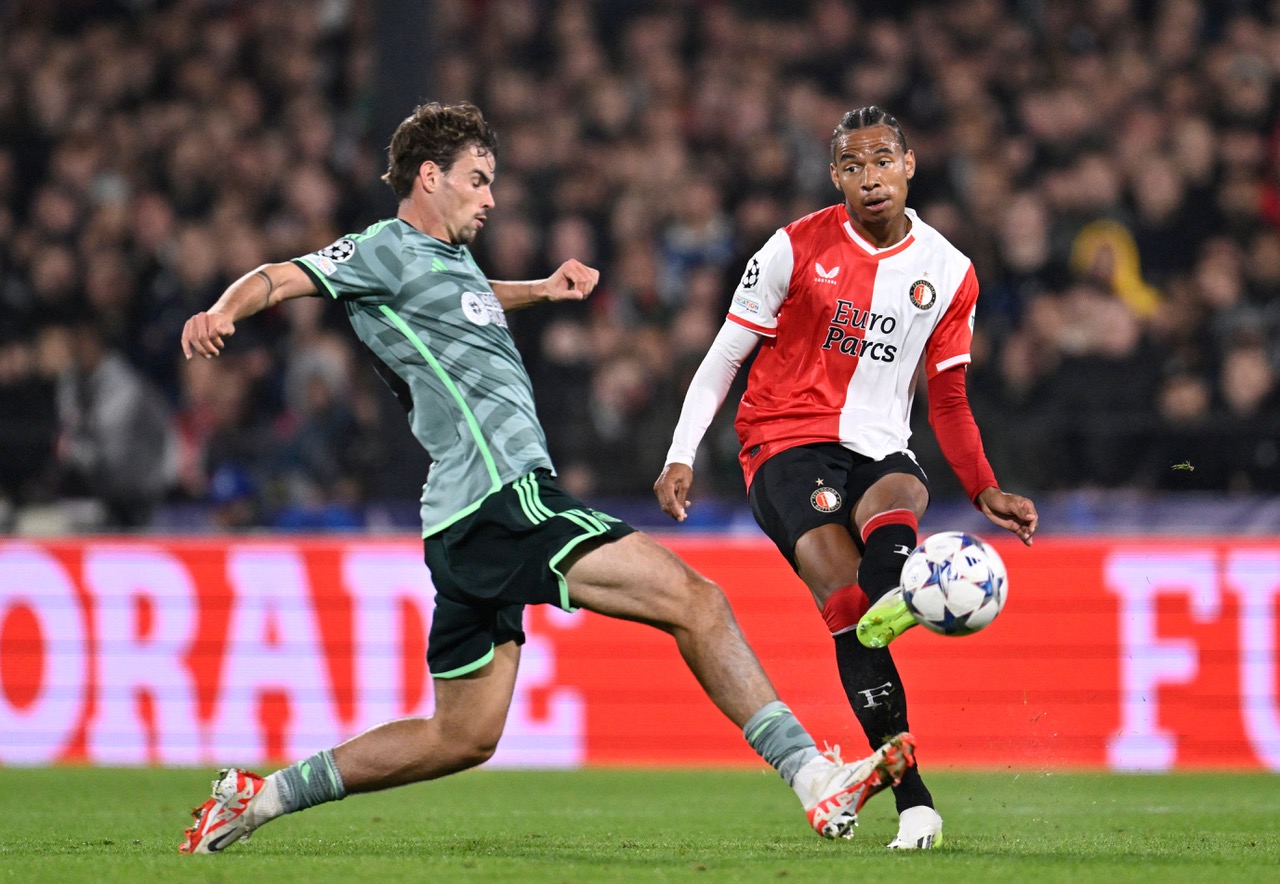 THE BUILDER – 4/10 – I though Matty looked off it, somehow lagging behind play, not getting those dynamic legs working properly to make the openings count; he was physically there in a few spots, and I awaited the deft touch or guileful pass or burst into space that would define things. That never transpired and he compounded a miserable game by clumsily conceding their scoring free-kick in dangerous territory – something he does from time to time by bundling into challenges unthinking of consequences, and needs to cut from his game. They punish you, the big boys do…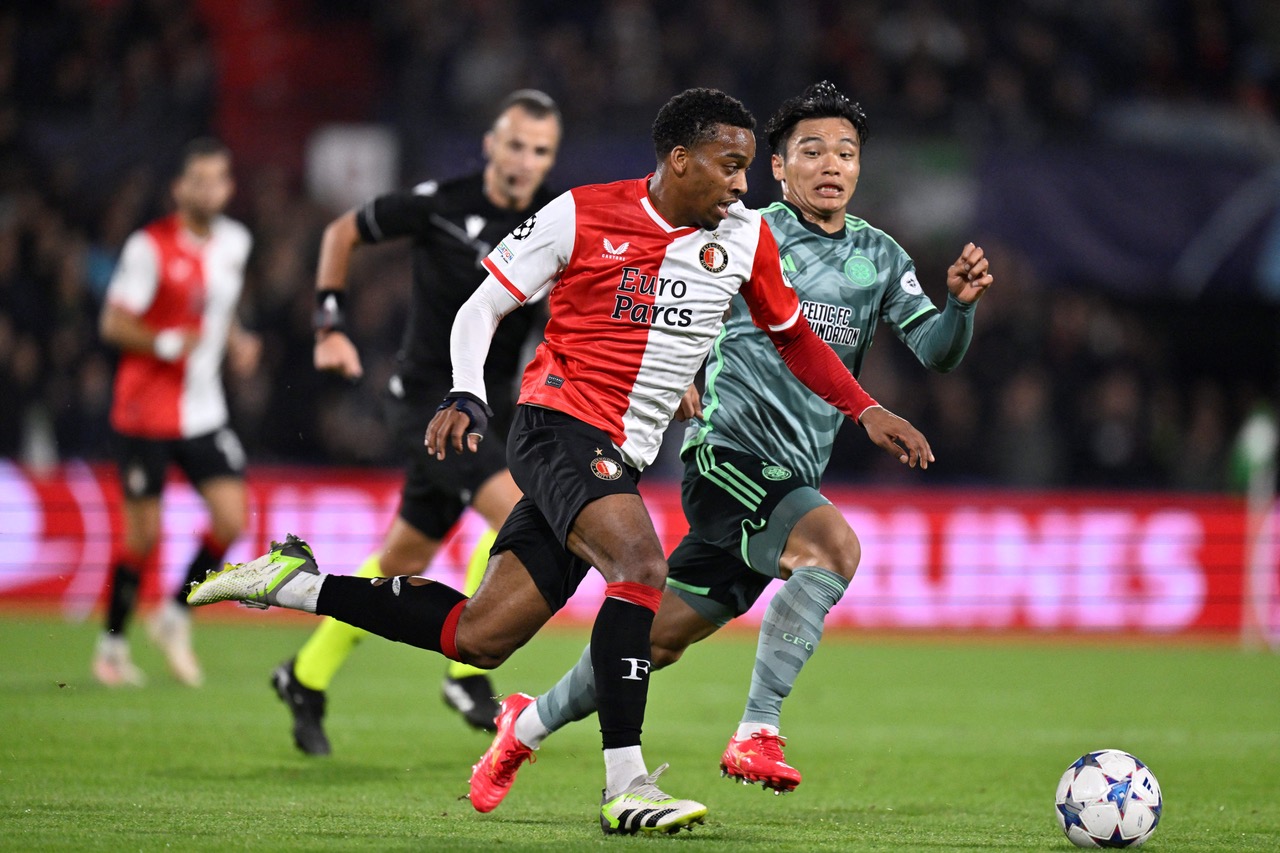 HAKUNA HATATE – 5/10 – Damn, Reo – a few domestic tunings short of CL match-sharpness. For a few minutes in the first-half the entire tie pivoted on his involvement, and didn't fall our way. He could've scored with a free hit 20 yards out, he could've set up Kyogo for a one-on-one… But, nope – we all know the direction the pivot took.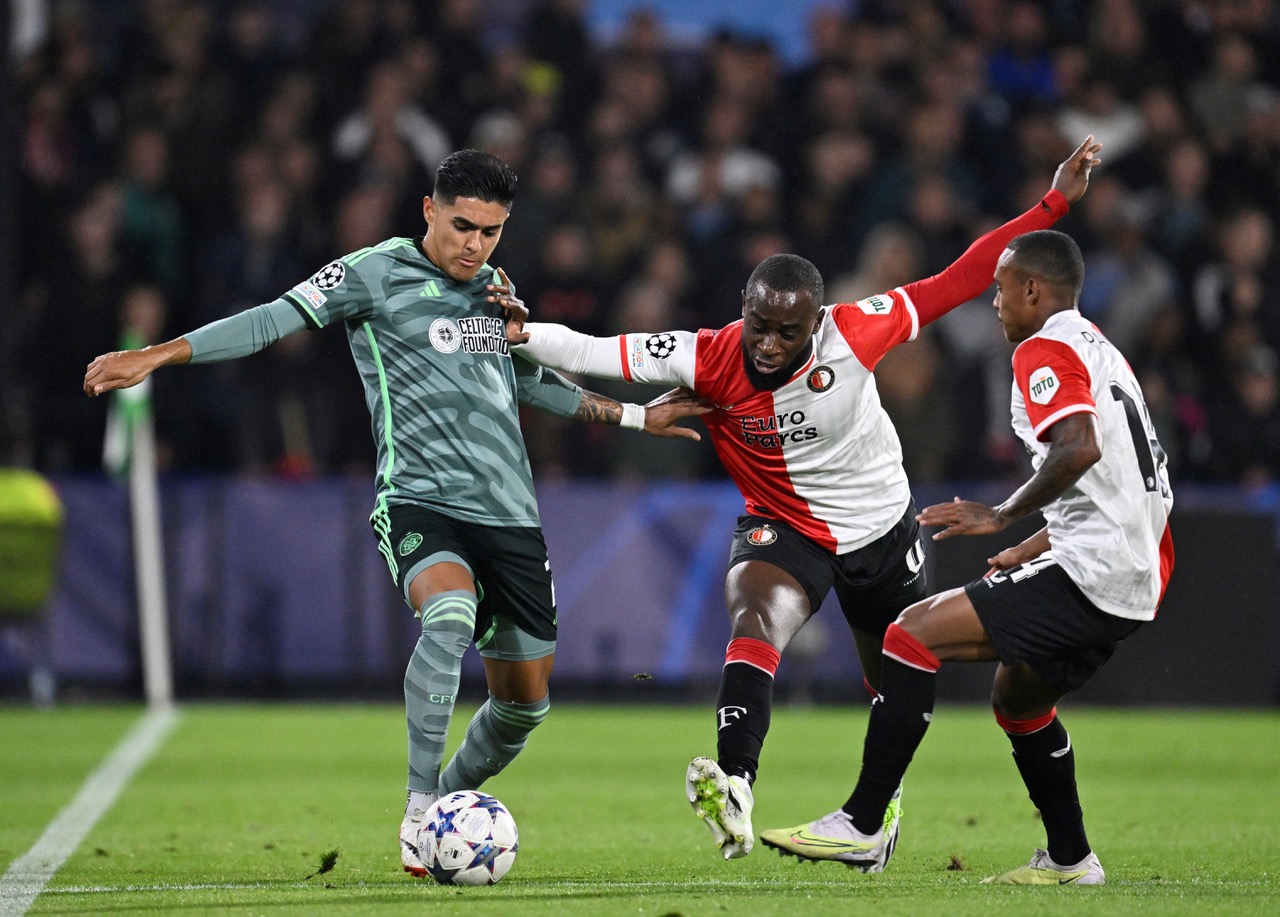 BRIAN DE – 5/10 – Unconvincing. He's had a few dodgy films and Rotterdam In The Rain might belong in that canon. His drifting movement style, and the check-back inside reminds me of someone but I can't place it yet; Possibly DiCanio. But this swarthy wing addition is far off the outrageous ability of the completely mental Paulo and if he only had a left foot he may have made a scoring impact and retained a place to play against
the cult hero's hometown nazi-revue club next CL matchday. But, like the bloke in the Laura Ashley dress who brushed past me in Tesco the other day, muttering, then scowled when I choked a laugh – that remains undecided.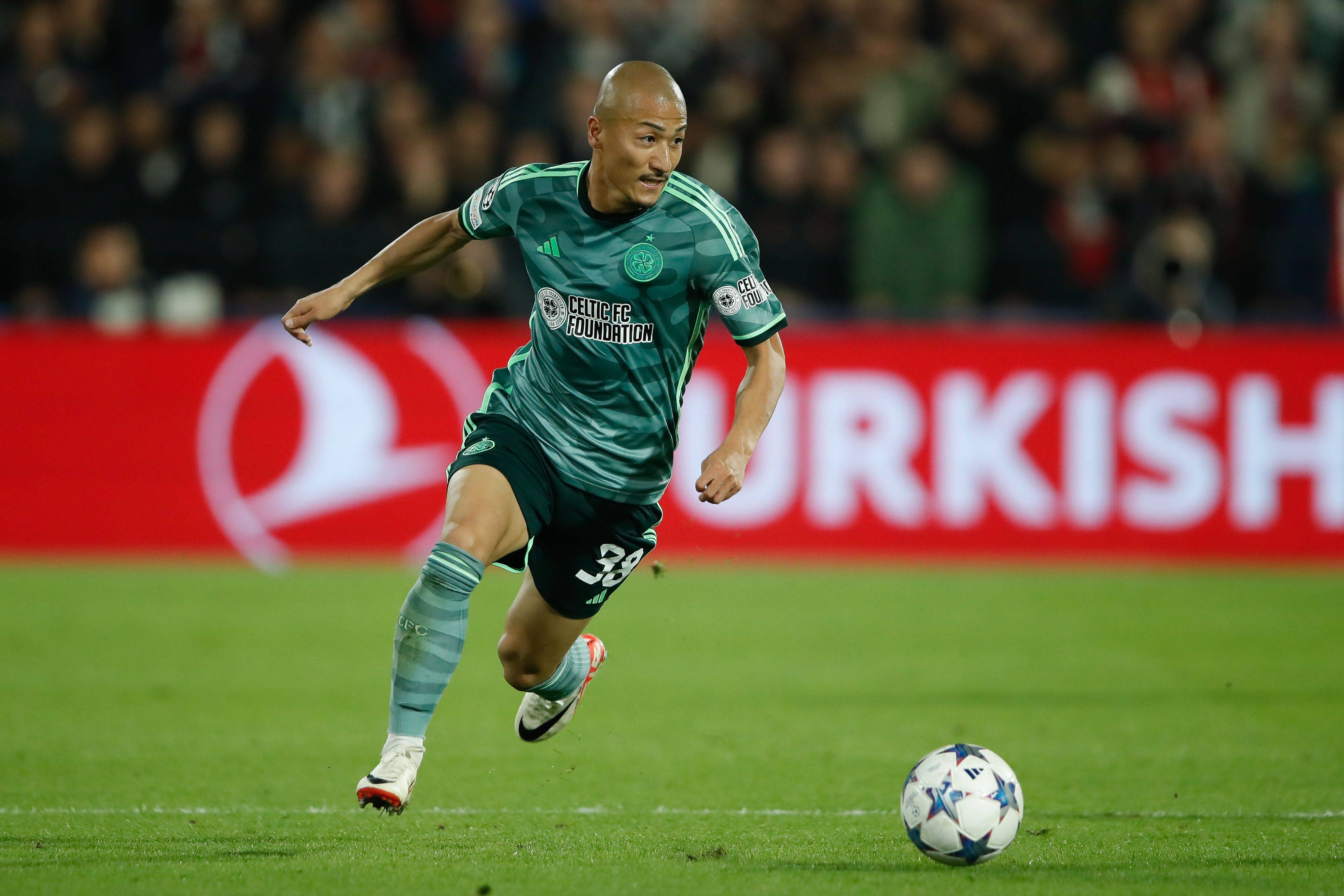 LORD KATSUMOTO – 6.5/10 – The Samurai warrior, delivering another dynamic 90, constantly in their faces, somehow dug out our best effort of the night with a running take on his standing leg. Always looked our best attacking proposition; we just didn't get anybody on quite the same frequency and many of his runs were wasted.
KILLER MUSHROOM – 3/10 – The comparisons with Henrik stop at the CL. The gathering mystique around the weee mhan was laid bare like a Wizard of Oz curtain-draw as he messed the bed and bottled it in the wall. Didn't get any change out of John Hartson at centre back either, unable to apply his usual harassment. Not had a good time at this level and blew it in a different manner tonight with his own bravery, or lack of. The King Of Kings doesn't turn his back on that. Enough said. Move on, score some goals.
SUBS –
YING – N/A – Will expect his starting place back, I'd presume…
THE ALLFATHER – 5 minutes/10 – Nah, not having the crucifixion of the kid. Well, ye can't anyway because he's a pagan God…He slid fast, his foot slammed down into the wet turf FIRST, bounced up and clipped the walking vagina who pirouetted like a shot ballerina, and naturally the gimp in black knee-jerked a red. Take a look at a telly,
ref? Nah, screw you.
OH BHOY – N/A – 'Oh boy'. Exactly what he said – in Korean – when he got the shout to join the show.
TONIO IWATAO – N/A – "Holy God! Who's that in there? There's a fan on the park! Defending!" I missed his subbing-on. Was getting a sorrow-drowning round in.
SAINT BERNARDO – N/A – A clever ploy at the death to switch body-doubles with Matty. May have thrown him in earlier and played with ten.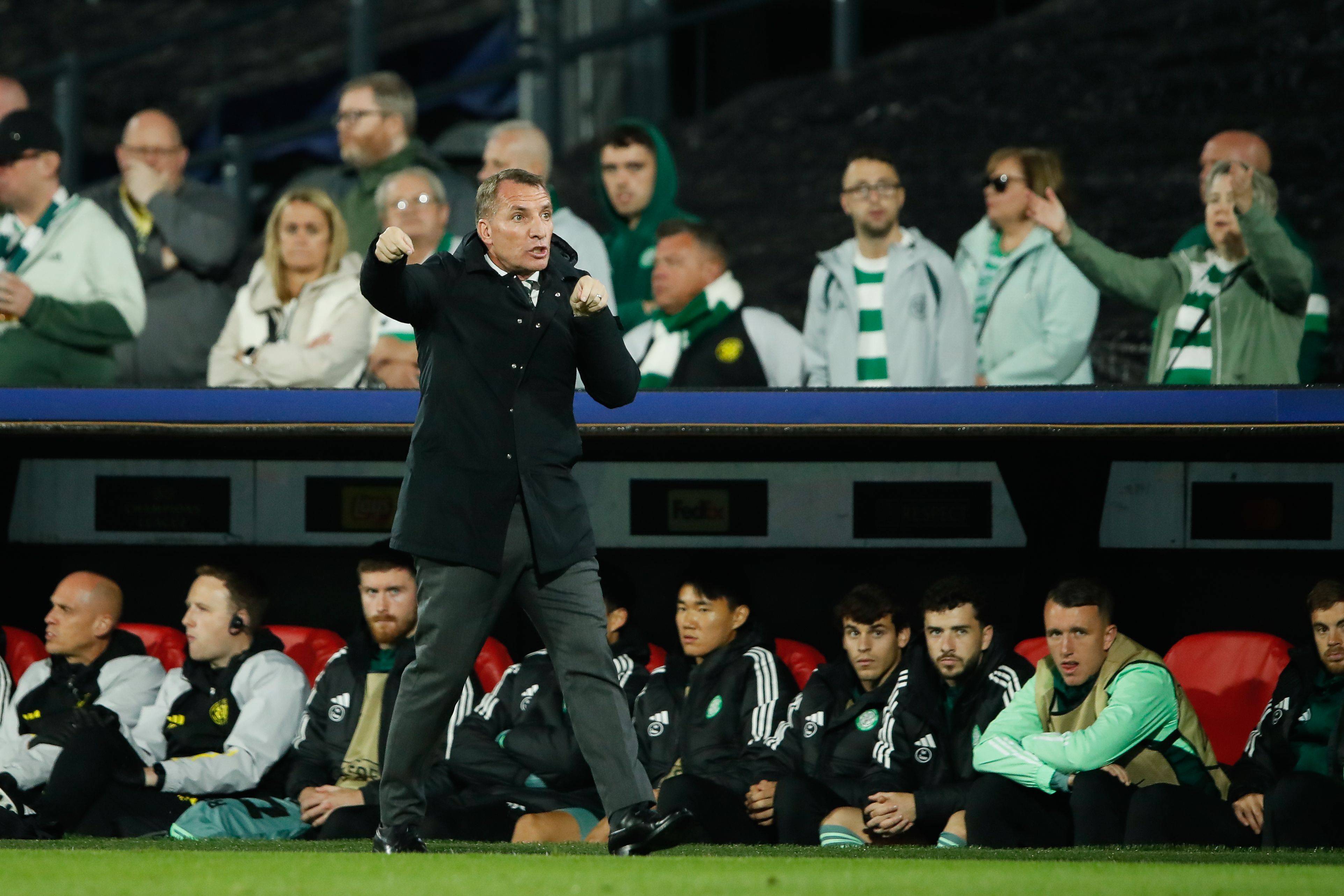 THE SHNAKE – 6/10 – Well, he set up as we hoped. Or believed may be the best hope. And it was all soooo controlled and well-regimented. And nobody put a foot wrong for 45 minutes and it all looked like the 'elite coach' might step up another rung of the penitence ladder…Then we realised elite coaching seems not to involve defensive wall set-ups and the wee-est guy on the park got the biggest shot of the night smacked at him and it all went south from there. Much like Brendan did last time…
Told ye I was here all week.
MIBBERY – 9/10 – They bombed the hell out of Sarajevo back in the 90s, and tonight we found out who they were really after. Never usually do a CL MIBBERY but the awful Bosnian clown with the whistle and his airbrushed Ken From Barbieland with the flag deserve a mention for their bewildering tomfoolery. Oh for officials who actually kicked a ball in earnest or even bumped into another fella in a chip shop queue. We got simpletons with little grasp of the physicality of the game, or the physics of the game – suckered for the pathetic pen, startled for the straight red.
Of course, with all the hype about our hopes we forgot about the age-old anomaly thrown in from time to time – gormless Euro officials. Even the stoners in the VAR room were too far gone on the Rotterdam Mary Jane by the time the real incidents happened to even intervene. All that seemed to emanate from there was a confused silence between wafts of sweet-smelling smoke. Not even a single request to go look at a pitchside monitor, mainly because they though they were in Elon Musk's Space X command capsule, orbiting somewhere over the flaming Pacific.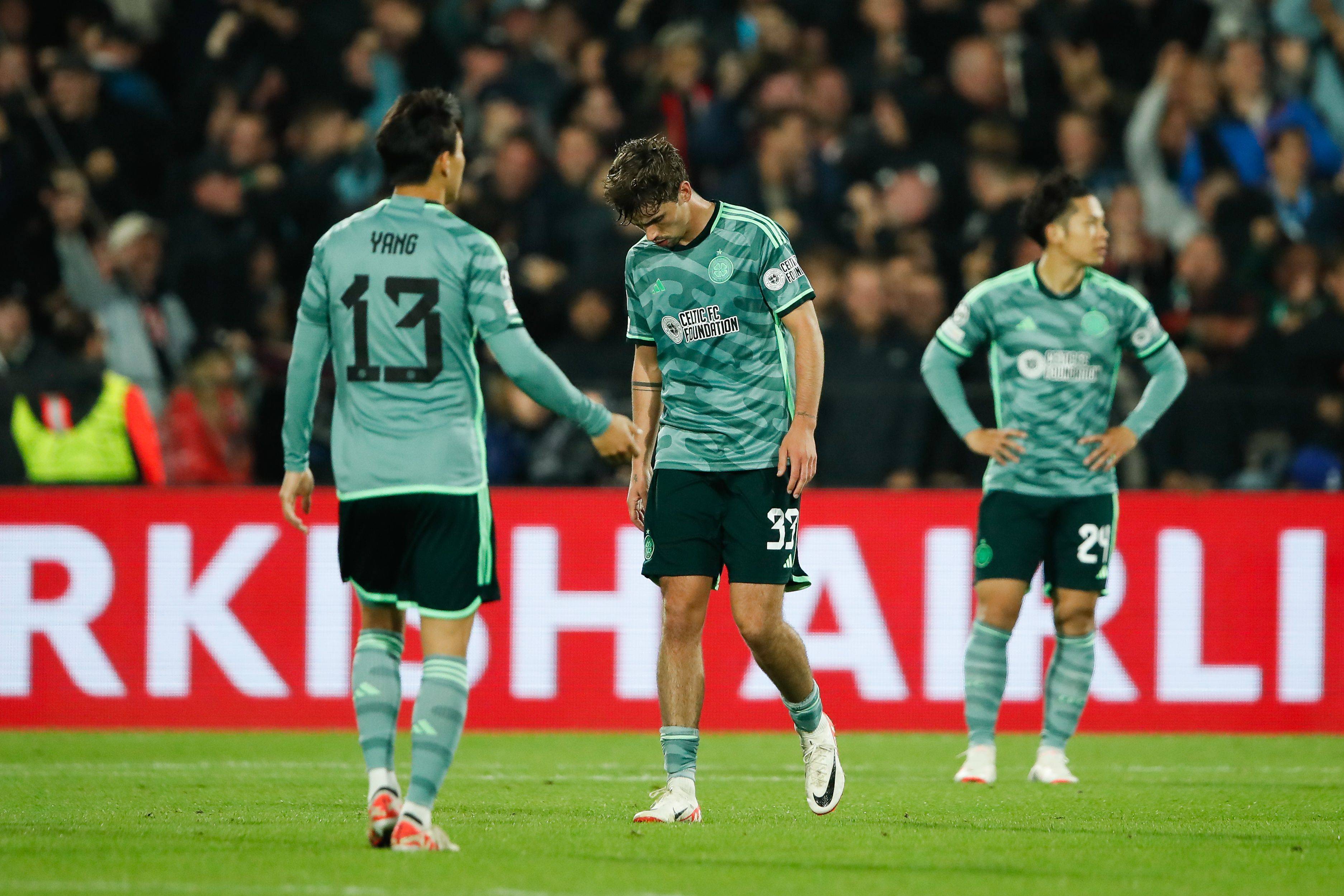 OVERALL – 6/10 – Well, deja-vu anybody? Well, deja-vu anybody…Once more into the CL breach and once more left covered in angst-ridden frustration, just the same as Beale's missus on a Saturday night…The actual performance veered from mature and astute to degenerate loose-canon with alarming moments of whatthehell-ery that CL nights always seem to throw up and we always seem to be on the wrong end of. Like N/Lazio equalising at the death just to rub salt into our nil-points wound.
For a while we looked composed and value for our place in the elite gig. Notions of group qualification began to tease our sensibilities, just as a pub stripper who turns out not to be a minger might draw attention from one's beer. Then, it happens. And we are left chin-strokingly bemused by the overall outcome and assessment.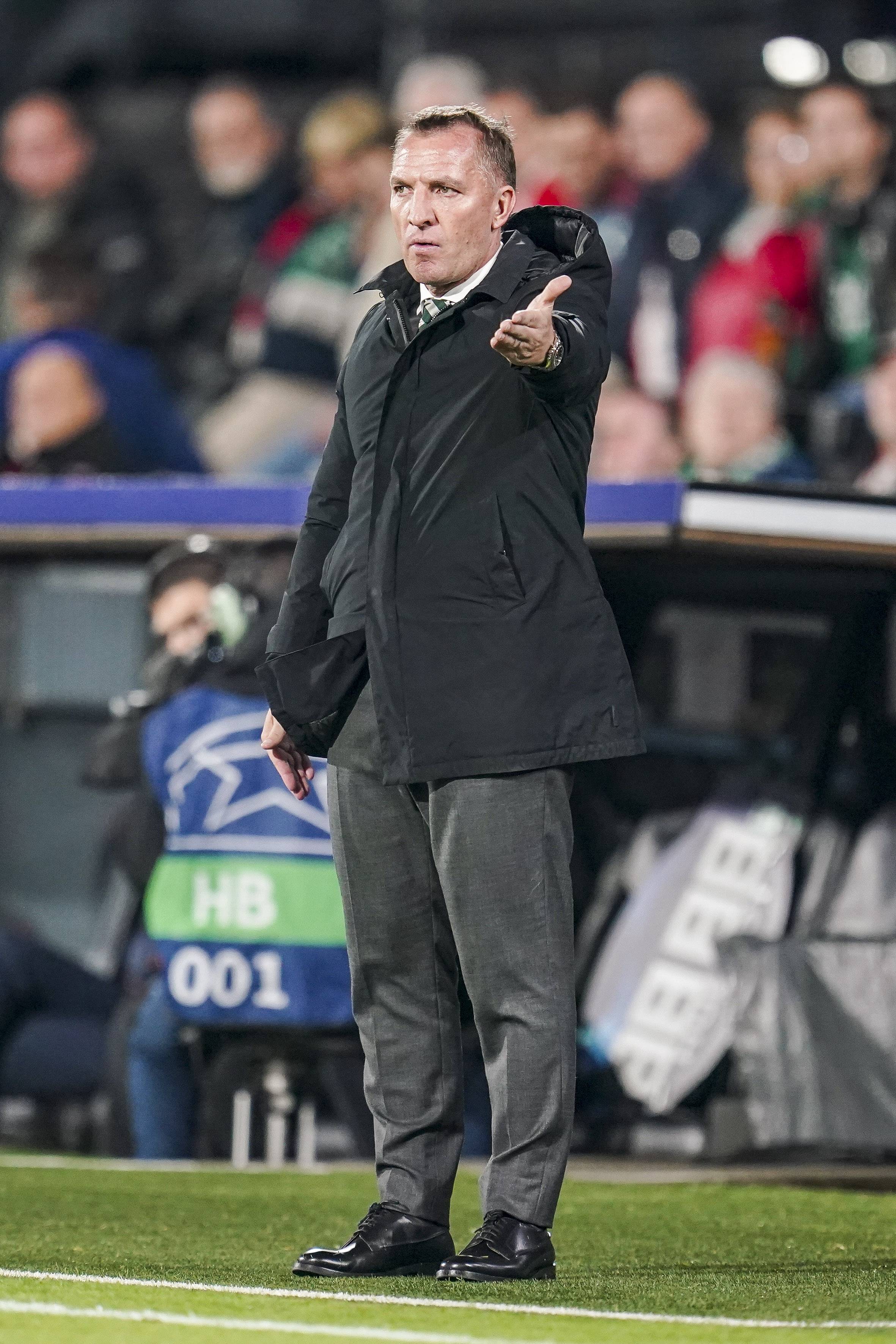 All I can opine upon is that we seemed able to fulfil all that was asked of us regards shape, discipline and mentality. We held a framework together that allowed us to attack in numbers and stifle space when they drove at us. However, the missing element, for me, was bravery. Preached by, ahem, a former manager – at this level you have to be brave going forward, pick the difficult pass, TRY the difficult pass.
No, we opted for safety, once too often, and by the time it came to perhaps express some real bravery, the match task had been reduced from comeback to damage limitation by conspiring fates. So we're left wondering, again. Questions piling on the answers like Lana Wolf in the Louden pool room.
We'll maybe get some resolution to our misgivings in a fortnight at Paradise.
Until then… Sigh.
Go Away Now
Sandman