SANDMAN joins The Celtic Star so starting with his take on the game yesterday, we'll be able to put a smile on your faces with his hilarious player ratings. Sit back and enjoy Sandman's Definitive Player Ratings….
"When Ah said Ah could turn ye, Ah meant on the park, wi' me boots on – still got the old moves.
"Didn't mean ye'd give up the carpet-munchin', ya touchy cow."
Neil Lennon. #MeeToo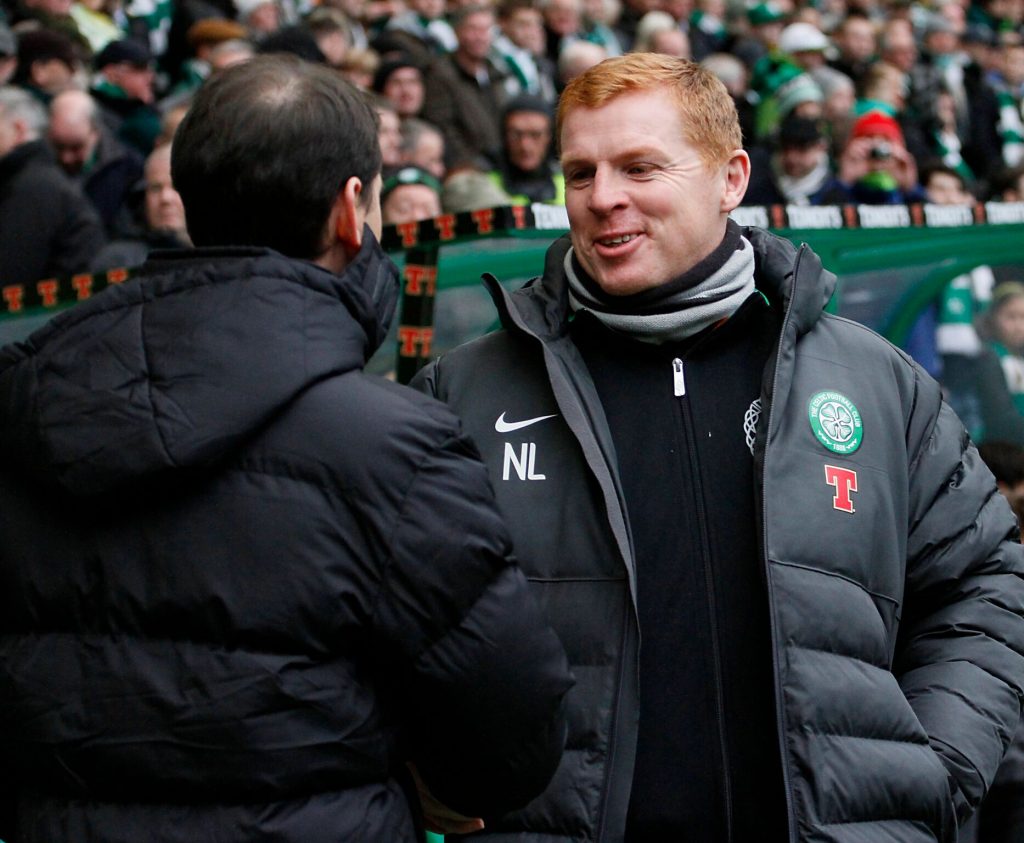 "A lot of people have compared me record to that of another Liverpewl legend, John Barnes. But that's totally unfair – Barnsey had New Order to back 'im. I've only got squawkin' boot Amy McDonald an' gurnin' Jun Hunkie Marty Pellow…"
Slippy G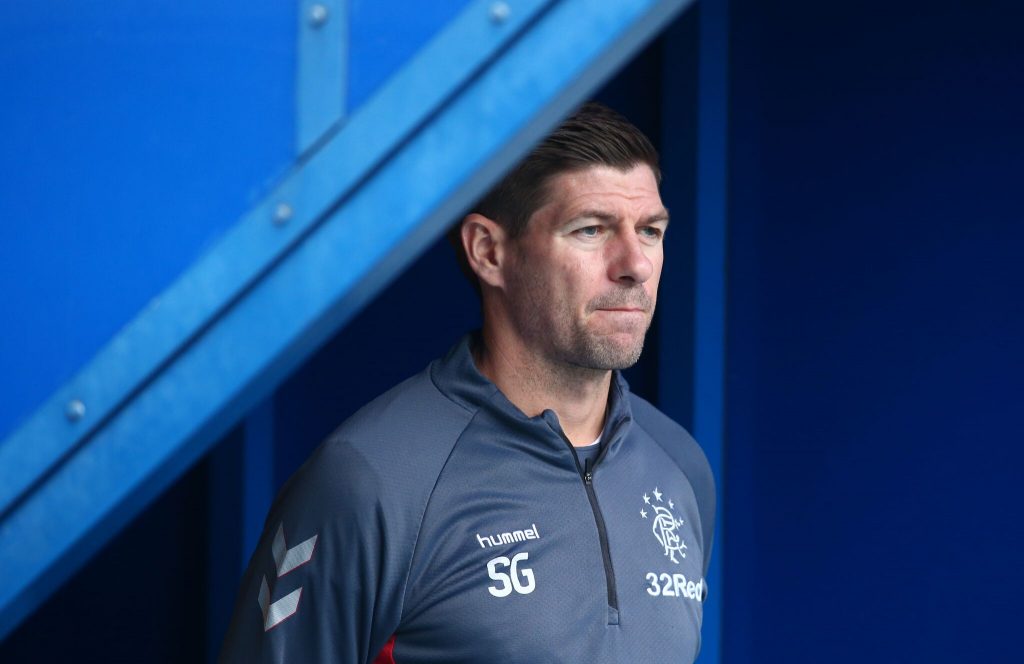 "To show just how much we love you
And I'm sure you would agree
It couldn't fit more perfectly
Than to have a world party on the day you came to be
Happy birthday to you
Happy birthday to you
Happy birthday"
Stevie Wonder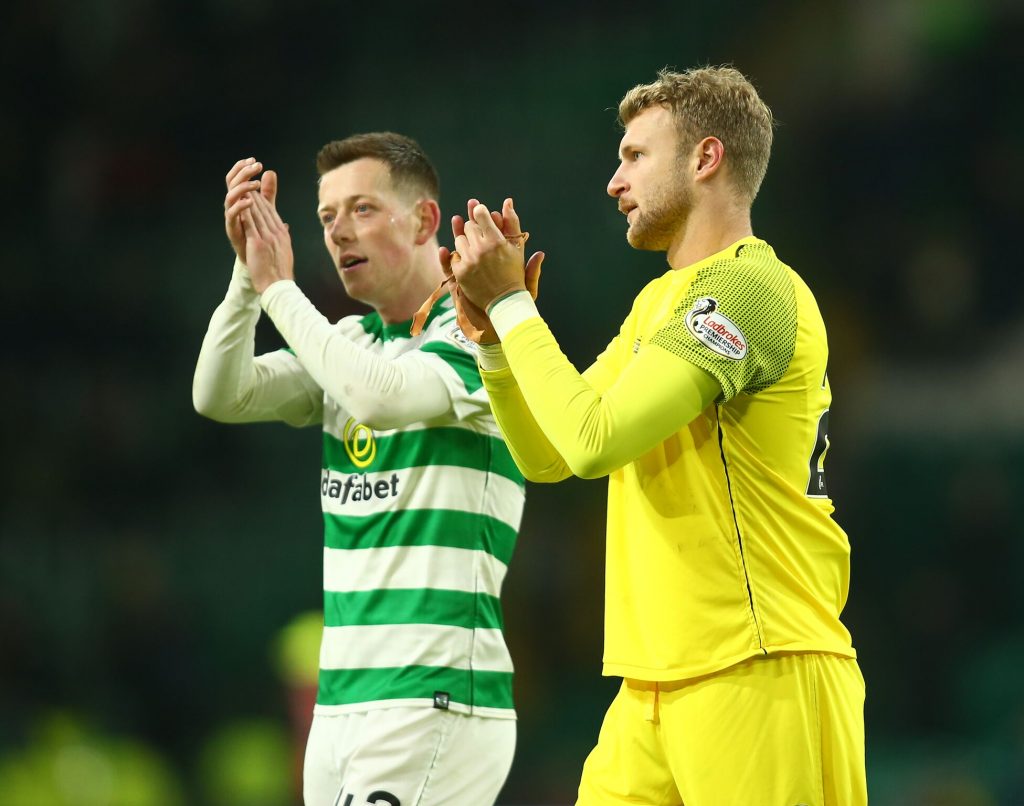 BANE – 8/10
He stood in the goalmouth, the masked villain, arms outstretched, booming incantations and proclamations of menace to the throngs of acolytes in the stands, sheets of rain billowing around him like the sails of a ghostly Govan vessel… But nobody could understand a word of it, and his defence just gave each other funny looks.
When called upon he broke from his maniacal schemes and was thankfully sharp enough to close down their late chance. Another appearance marked by unflustered comptetence.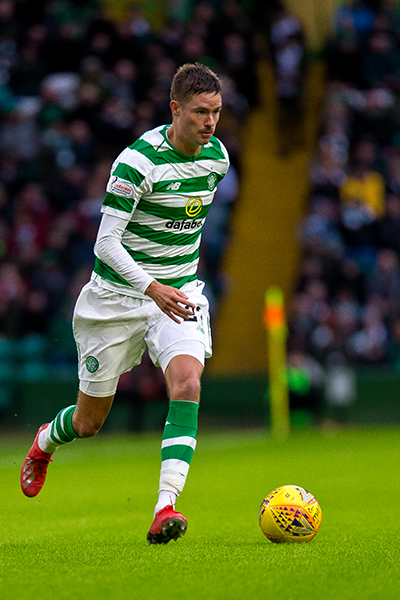 LUSTIG – 7/10
Involved nearly as much as one of his fellow cops in a Union Bears march; usually they're holding up banenrs or megaphones… and our wild-eyed Swede found himself at the heart of many a move building down the right.
A couple of slack passes caused tremors but on the whole he was his usual professional self, driving the team on and maintaining the standards at the back. Whipped in a great cross for Sincy's goal.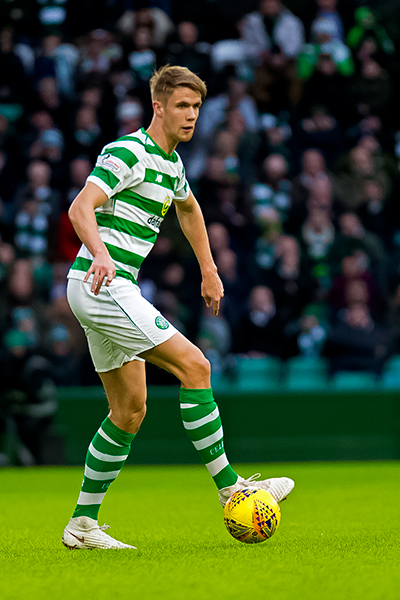 AJER – 8/10
Big Praetorian guard looking back to his robust best. Solid and uncompromising and not afraid to play football – great run through the heart of their defence at 1-0 to set up a sweet chance not taken. Recovery tackle to aid in stifling their best opportunity.
Keep him in there, Brendan.
BENNY KOVIC – 8/10
Reliability and assured class – that's what we got on loan. If only we could match it with a purchase… Meantime, everybody's favourite imaginary 70s detective sidekick goes about his business with the perception and confidence of a seasoned veteran.
Reminds me of Marc Reiper.
IZZY – 7/10
Galavanting about in a cloud of finest Honduran blow to combat the weather, Izzy believed he was in the rainforest given the proximity of Imrie, a Lanarkshire Uber-Fun of grimmest appearance; to Emilio a spectre of the forgotten tribes of Central America, a weird malevolent imp who would materialise out of the long grasses to bite and kick you.
So clutching his crucifix, with the occasional wary glance over his shoulder, Izzy repeated his performance of midweek and caused all sorts of trouble in the first half, linking up with Sincy and the midfield to harass the life out of Hamilton's right side.
Faded from forward action in second half, mainly for caution's sake due to Hamilton pushing a bit and committing players to a higher press.
BROON – 8/10
He's not been home for a week. He's not been off the Parkheid pitch for a week, either. You can see him of a night on google satellite images, stood stock-still on the centre-spot, full kit, booted and braced, just… waiting…
And then we get the hunt, kick, win, repeat. Not a foot wrong. Not a pass misplaced, nor tackle missed. Captain, leader.
Some folk think Broon's time is up. Some folk don't understand the universe: Sunday, 23 May  2021, Broon lifts the league trophy as the TEN in a row party commences.
It is written. Ask Doctor Who. He's got boobs now, y'know… Doctor Who, not Broony.
CALMAC – 7/10
More subdued than I expected – dropped deeper than I'd hoped but still neat and tidy, hoverring on the edge of the box to no effect a few times then decided to showboat with a twenty-yard nutmeg to open the scoring.
Good if he's managing to play the metronome and conserve energy – we'll need his guile in upcoming sterner tests.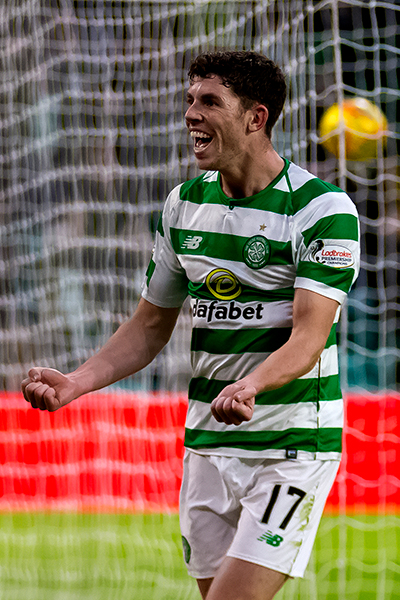 CHRISTIE – 8.5/10
Young Corpus was just about my MOTM – really great energy and aggression.
Every run seemed purposeful and demanding; very unsettling for the defenders. Good touch as well, deserved his goal. When he's in this form, and his timing is spot-on, he's a backline's nightmare.
Performs the same penetrating role as Armstrong in his Celtic pomp but Christie's extra work in the gym and general toughness makes him more potent.
On a poshness level, however, both of them sound like they may have suffered rugger-bugger hazing at some point in the past, probably involving a sock full of matron's pearls, a gherkin and lubricant…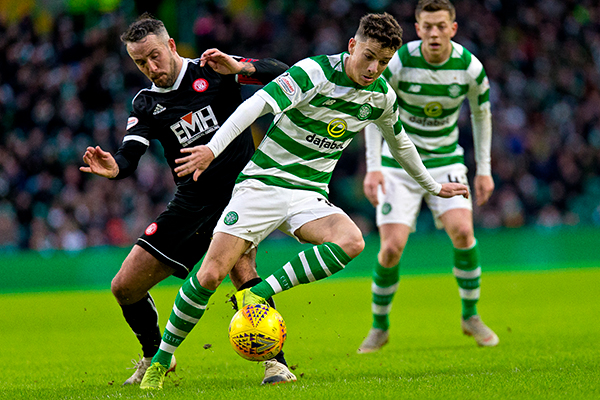 MIKEY J – 7/10
Scintillating snapshots of skill from the youngster lit up the first half. He's a lively handful who will increase in potency and potential as he grows and bulks up. Lost his directness in second half through tiredness but one to watch.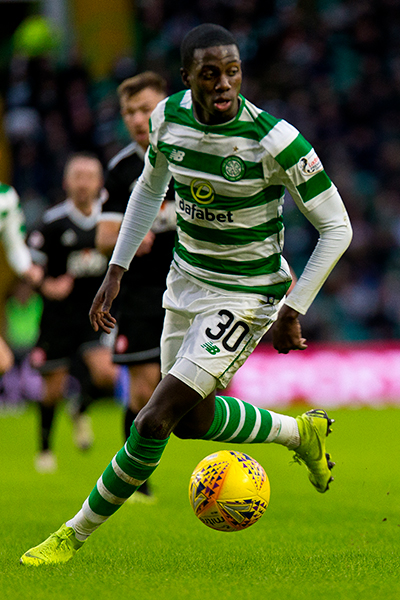 WEAH -6/10
Wey-oops… The bold Timo led the line and looked frustrated. Timing a smidgen out, delivery of his favoured through-balls rare due to packed defence. He looked annoyed with himself as he narrowly failed to get on the end of a few openings and fluffed his one-on-one with the keeper.
My question – why a lone striker against the dross anyway? Chance missed to ally the Rapier Kid with a partner.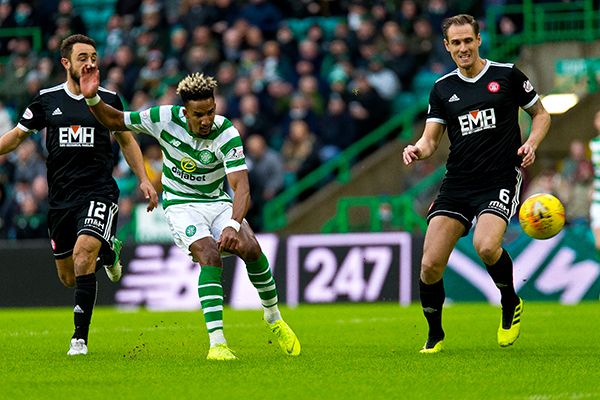 SINCY – 8/10
Warming up well for his role opposite Jim Carey's Dr.Eggman in the upcoming live action Sonic The Hedgehog movie, Sincy moved through the gears delightfully, another rejuvenated Celt who seems to be hitting form at the right time.
Tantalised and terrorised in equal measure, dancing feet the envy of Flatley.
Then he scored with his heid and the entire crew of the Sonic movie held their breath. But the hair remained graphics-card immaculate and we move on, praying the man himself maintains that blistering videogame pace and levels of performance/consistency any Sega Megadrive owner would give their calloused thumbs for.
SUBS: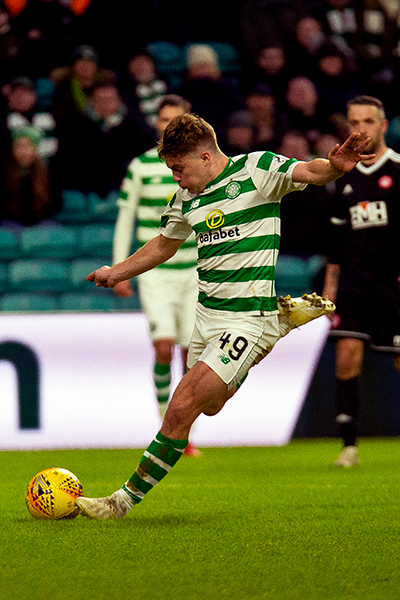 FORREST – 7/10
On he came and livened up the right. Carved them open a few times, caused havoc in more ways than one – impromptu comedic intervention with big Olly to miss an open net – the Burke and Baw Hair duo – had the stands wailing like a sensitive Prestwick glass collector; aye, we know – the bottom of an empty pint glass does magnify it quite a bit, Jamesy…
BURKE – 8/10
I'm warming to the 'jersey-thief'. Impact sub today whose physical presence gave tired defenders another handful. Could and should have scored – see above – but looks willing to bust a gut for the team while he's here which is all we ask.
Needs game-time and if he can be even better than he's shown so far then his tenure in the Hoops might be worthwhile to all.
BITTON – 7/10
Came on, looked like he'd never been away, touch, strength, passing running at them; bodes well for the angular Israelite.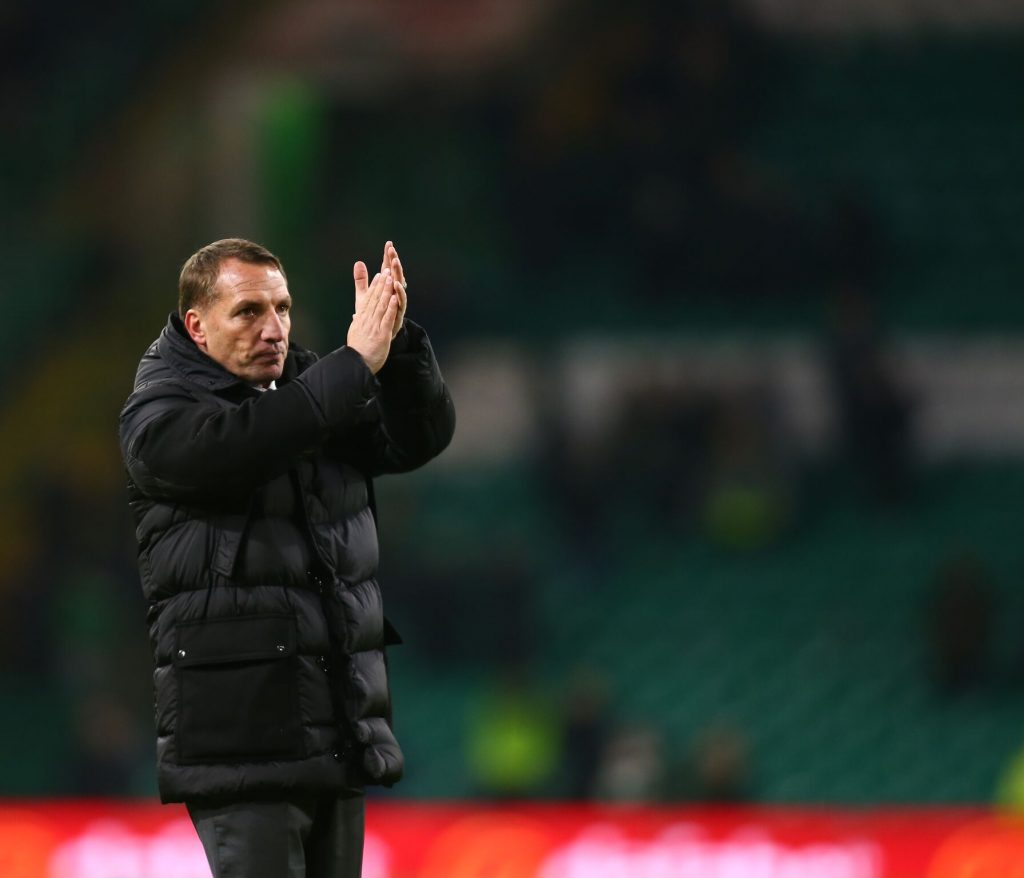 BR – 8/10
Another birthday gift for the boss. Another day at the office where he could only lose. Another job done.
Mixed it up and gave starts to Timo and Mikey J – like some interweb idiots had demanded in previous ratings… – and can only be questioned on sticking to one up front against dross; I'll presume that's on blalance of getting the squad familiar with that system, but leaves us one-dimensional when it's not working.
Still, BR's on the hiding-to-nothing this season he never expected or desired thanks to the lunatic fringe shenanigans in Govan. They've gone win or bust – and there's a groin-warming 90% chance of the latter – so Brendan knows he needs to pony-up 8 or face humiliation.
It's a test for his longevity, make no mistake – he's only lasted 3 years max elsewhere so this difficult third album must be better than Be Here Now or his Oasis will dry up.
See what I did there fans of lazy 90s Britpop mataphors?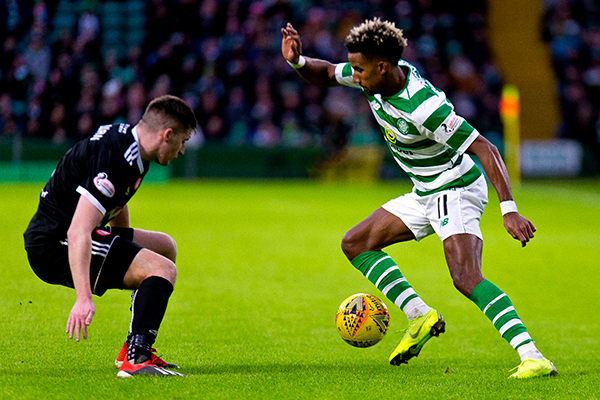 OVERALL – 8/10
I found it stressful. Shaved three dugs, a cat and a kid's head ( but the wee man needed it…) during the first 75 minutes. It really did look like one of those days when we were not getting the break of the ball, despite Calmac's epic nutmeg.
It could have been a canter but for some historical reason we never completely pap Hamilton. And the longer it went on you could sense the MIBs' arousal – the opportunity to 'give a goat a pearl necklace', as they say doon the ludge.
But the Hoops prevailed and the sequence is on – come Wednesday it's time to reboot and systematically dismantle St.Johnstone for two tricky matches in a row. The next six points are vital; win them all and we will be inhaling the nascent aroma of an emerging 8 drifting in with the spring, overwhelming the decomposing stench of Mordor that's hung around all season.
COYBIG.
Sandman
Sandman now posts his highly entertaining Player Ratings after every match on the New Celtic fans forum Celtic Noise – where ALL Celtic supporters are welcome!
We've also signed up the Sandman so that readers on The Celtic Star can enjoy his unique take on the player performances in each and every Celtic game.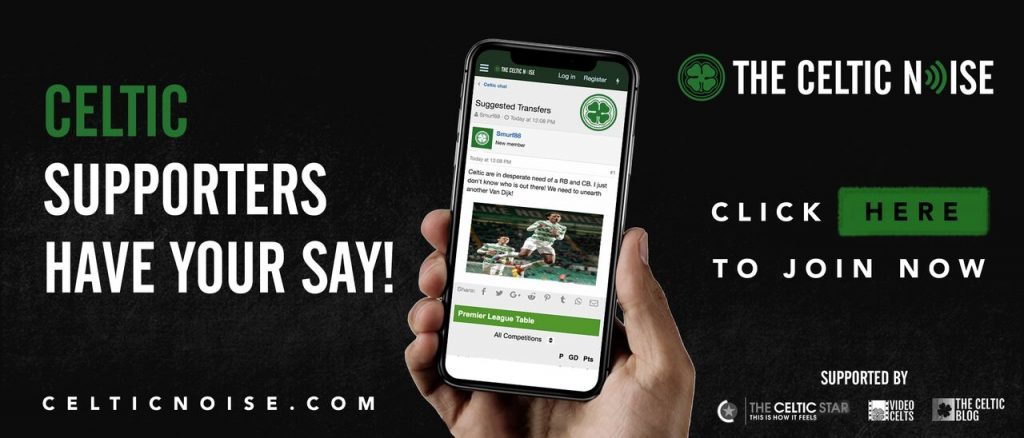 Also on The Celtic Star…
'I've watched a lot of Celtic since Eboue signed,' New Bhoy Bayo
Celtic Fans TV – Banner Reactions, 'Back the manager or he'll end up leaving us'
Jim Craig – Goals from Bobby Carroll, John Divers and Mike Jackson see off Morton
'Is there a concerted plot to crock Ryan Christie?' asks David Potter
A Game of Frustration turns to Delight for Man of the Match McGregor
"We'll have to wait and see," Brendan on the transfer window