SANDMAN'S DEFINITIVE RATINGS: CELTIC @ THE NORTH HOLE
"So Ah look like Begbie's Da' or Kris Boyd's incarcerated rap artist twin on day release from the beast wing, but Ah'm sayin' nuffin bad aboot the Celts 'cos Lenny buttered me up in his interview afore kick-aff. Whit's 'mind gemes' by the way?"
Delboy McInnes
"I'm so WOKE I'm identifying as non-binary. I'm branded now as S.Logan = #'Slogan'. And I do have a 'Slogan' – My idol Broony made it up for me and didn't charge a consultation fee. It's: 'I'm A Wee James Hunt'".
Shay Logan. #Slogan
THE WALL – 5.5/10
The Ice Wall. And it was melting. Finally exposed like a video game boss, the big man's weakness was almost our achilles heel – wind. It's grim up North for gigantor goalies raised on Southern wimpy weather and his game was a series of Tom & Jerry flapping catches mixed with some of the most potentially-calamitous indecision seen since William Wilton mused over taking a boat trip with ambitious colleague, Bill Struth.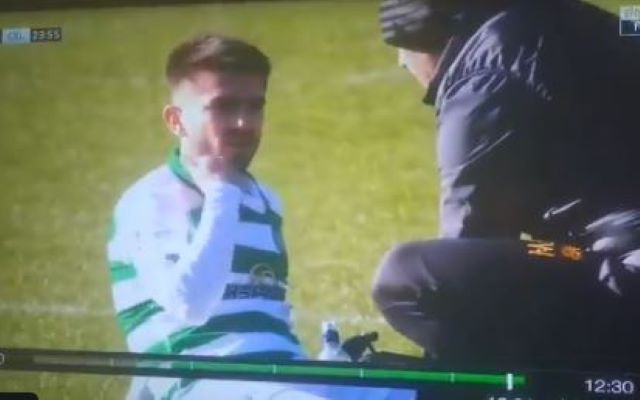 GREGGS THE BAKER – N/A
Struggling away with the rest until 20 minutes collapse. Bending over at 4am to pull rolls from the bottom shelf of the oven took its toll on his hamstring. Roll. Toll. See what I did there, fans of bakery puns?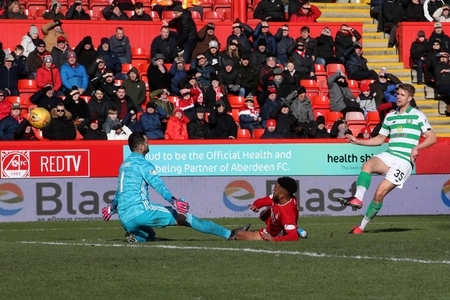 AJER – 8.5/10
French Eddy. It's known in metaphysical circles (if you can call them 'circles'…) as a body-swap, and seems to be Celtic's latest weapon to defy the cosmic evil of the resurgent Ibrox Many-Angled-ones.
Right at the precise time, Young Ironside flipped consciousnesses with the gallic predator who applied the match (and probably championship-winning) finish. And if you don't believe me, just bear witness to the 'French Eddy' six-inches-out miss at the death – they obviously forgot to swap back. Point off, Kris, ya muppet; get back in yer own body.
Before that, the big guy was again solid and vital in the most unforgiving conditions for a defender. His supporting run to score the winner was so impressive that Jonjo O'Neil's stables are requesting permission for him to represent them at Cheltenham over Aberdeen's McKenna.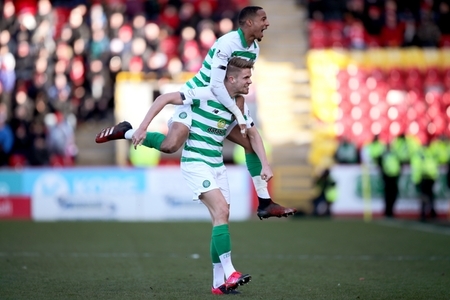 JULLIEN CLARY – 9/10 MOTM
Jings. Or, Ooh La-la. Le travail was cut oot today. Up against cage-fighting, bestiary category -A troublemaker, Curtis Main, and that levelling wind, we saw the mettle in our lanky French basketball guard.
Terrific strength physically and mentally to cope with the unpredictable. Focussed and stoic to call the defensive shots. He was walking the line but proved crucially unflappable at every heart-stopping moment. Tackle of the season to tease Andrew Dallas's briches tight then blue-ball him as the home end screamed for a penalty; finest timing we've seen this campaign; and at the next-goal's-the-winner moment in the match too.
Games like these, when the midfield's missing and the conditions dictate fortune in favour of the opponent, are when you find out the mettle of your big players. He led the side through the uncertainty, defied what seemed a destined rare home win. Massive performance, massive result.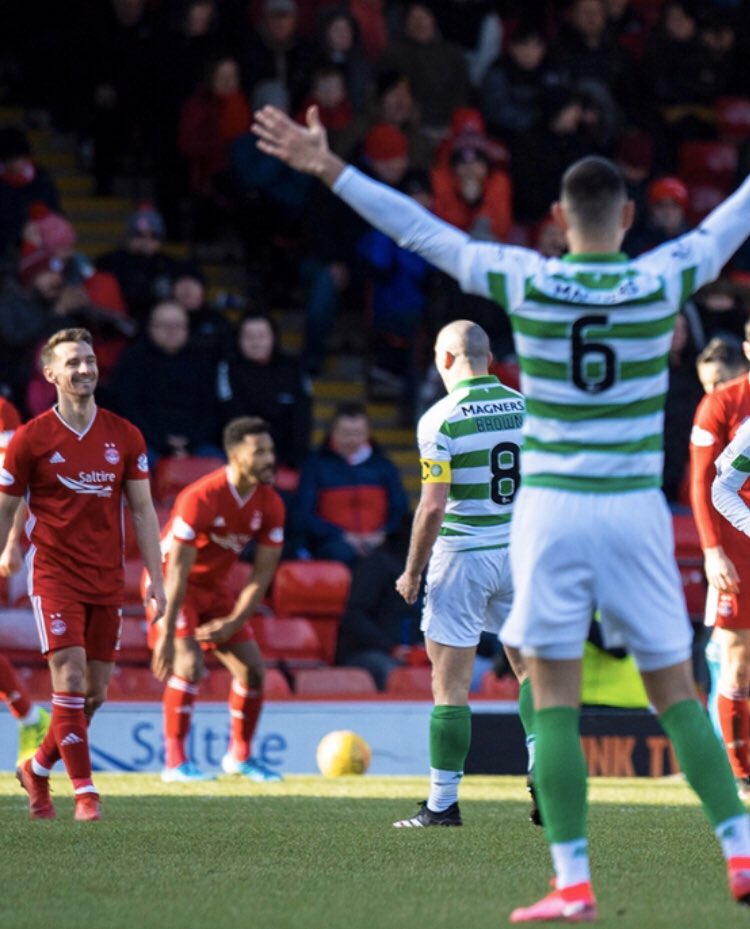 BITTON – 6/10
Kind of floated about in a paralysed state of uncertainty, never quite making the passes we know he can, never quite having the solidifying impact we know he can bring to the back line. A footballer trying to play football from the back in weather more suited to retired coastguards' five-a-side-tourney.
BROON – 7/10
Connor McGregor impression on hold, grim-set battle-mode implemented. Toughed it out like we know he can, leading his malfunctioning men, refusing to let anyone hide. You know what you get with Broony against that mob – unarmed combat. And he knew what he needed to do to build some kind of platform for a victory; he managed it, again. Captain, leader, legend.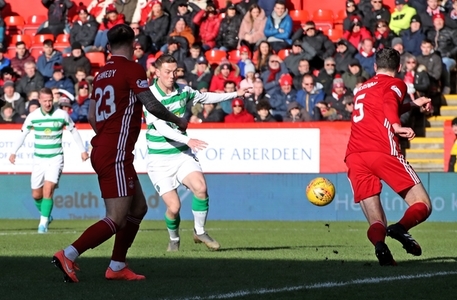 CALMAC – 7.5/10
Wears the glazed expression of a unicorn herder to fool them. Then he pops out of his acid haze to do damage. Calm-as-you-want finish with his bad foot to stun early, then an admirable battle with the elements to bring some kind of football to a Sharknado event. He was always there, looking for the ball on the deck, instrumental in the final outcome. Quality tells.
SAM JACKSON – 6/10
Sabbath, Muthufleckas? Biblical winds blowin' this Muthuflecka – and most others off the righteous path. Daym cold. Daym stupid soccer conditions and a DAYM agitated Muthuflecka wonderin' how in hell you get a daym rhythm goin' in those muthufleckin' conditions. This was NO day for any impactful muthufleckery. Declined to legitimise it, off with a shake of the muthufleckin' head; Mu-thu-fleck that.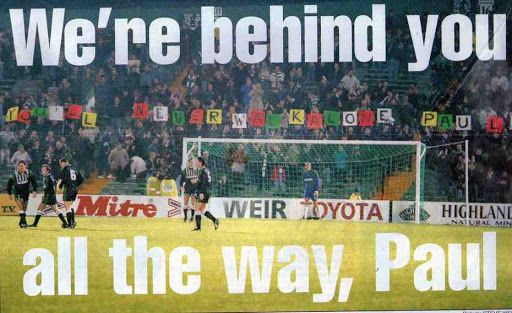 FORREST – 7/10
So close to the Jinky and Larsson statistical records – 1 assist and 12 goals, to be precise. Did Jamesy get his assist credit with Calmac's AND Ajer's goals? is he but 12 goals now from taking his places among the Ghods? 12 goals he will hopefully save for one game against the Mordor Mutants.
Today, far too chilly for lengthy celebrations; He pranced around the sheep pen with tadger out not but for long – luckily missed by Sky cameras, mistaken by is-she-a-carpet-fitter-or-not? presenter babe Eilidh (dubious hairstyle) Barbour for a sound boom.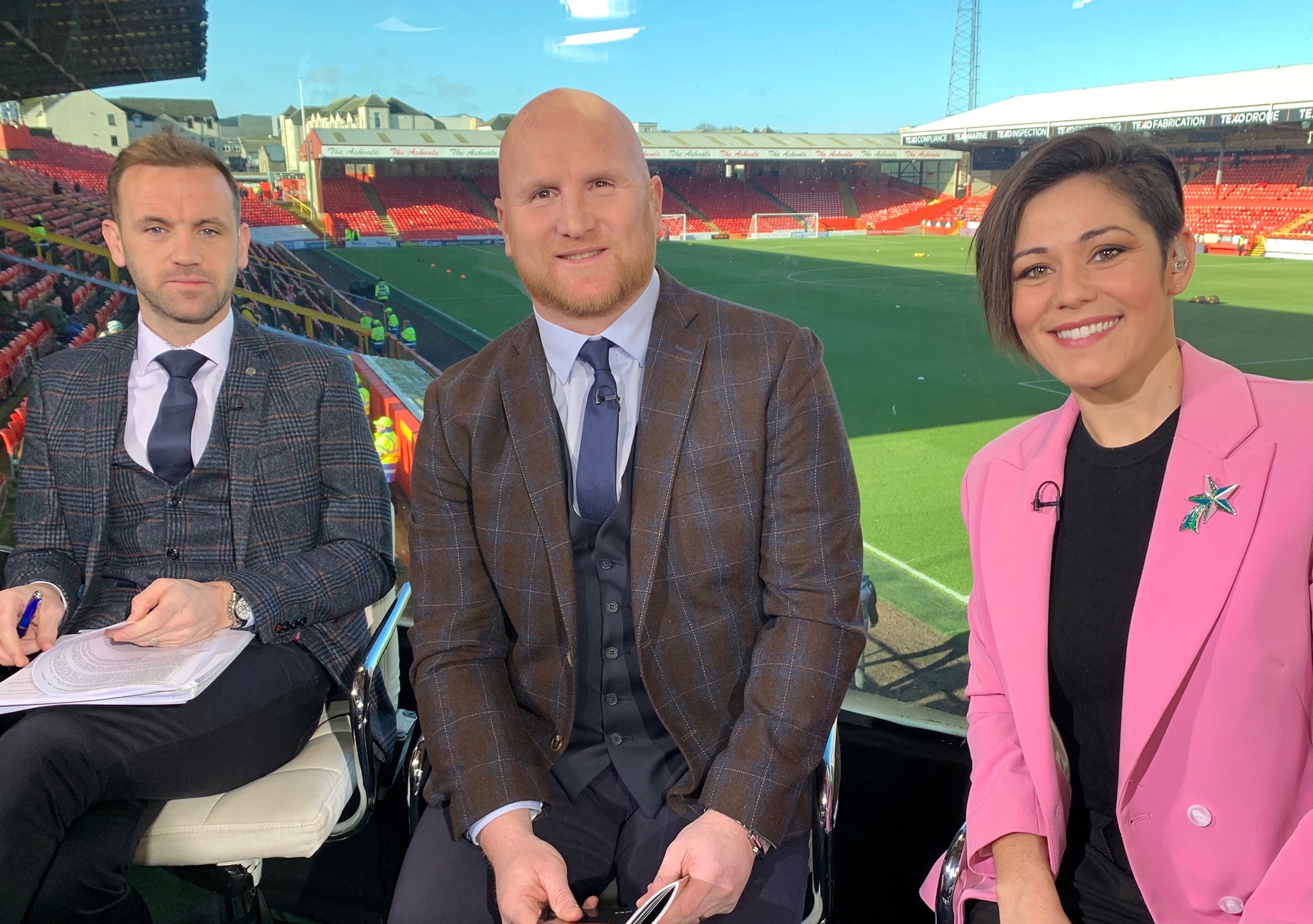 Still, posted missing as the ball stayed airborne, Jamesy's class was the difference when it returned form orbit – major involvement in the goals; spotted big Ironside's run for the winner.
GRIFF – 6/10
"I'll  tell ye what it's all aboot – bleep off, ya bleeper, bleepinging ity-bleep- bleepin'-bleepty-bleep…" went Griff as he talked himself into a yellow and collapsed his game into Sunday League impotence like the daftie he is, after having them on tenterhooks with his early chaotic-inducing play that fermented the first goal.
Griff, Andrew Dallas spent his childhood picking windae glass out of his lego box. We're getting nothing. Face it. And we're getting even less when you call him Spawn of Satan. Shut up, bang some in.
FRENCH EDDY – 7.5/10
What a touch – the French footballing Orgasmatron. THE most skilful man on the park. THE most casually fluid footballer in the Hoops for years – an inside-forward of old playing like a Lennox/Jinky hybrid. Tough day; the tough turn up for the show: laid on the first, then the winner germinated by a back-heel from Joe Montana's handoff playbook to open space for Calmac to instigate. Possessed by big Kris to miss the open
goal of the season, as explained earlier. Eddy's about to do a Bitcoin – parabolic scoring run coming up. Get on him.
SUBS:
HAYES – 6.5/10
You can always trust Jonny – that time-traveller's clock embedded in his chest will signal the call to arms when the battle's turning against his side; so too today – he seemed to appear naked like a dimension-hopping Terminator when Greggs went down. As Jonny dressed on the sidelines and the locals got so flustered the sweetie wrapper cacophony would have woken a light-sleeping guard dug, we reckoned we had the perfect replacement. Then he came on and started crossing the ball like an NFL kicker trying to win the Superbowl from 50 yards.
However… time waits for no man, and Jonny waits for no time – by the crucial stages of the game he was on it as reliably as we have come to expect – could have given us the lead and was his brilliantly industrious best to link-up in the move for the winner. Jonny you're already an Ibroxskelping hero and just a handful of wins from being a Celtic sub-legend who'll never have to buy a pint ever again.
CORPUS CHRISTIE – 6/10
Back at the site of his long purgatory, he looked less than enamoured or capable of adding much in those stupid conditions.
ROGIC – N/A
Languid laughs as Big Oz rambled on and dared them to take the ball off him at the corner flag. For an hour or something.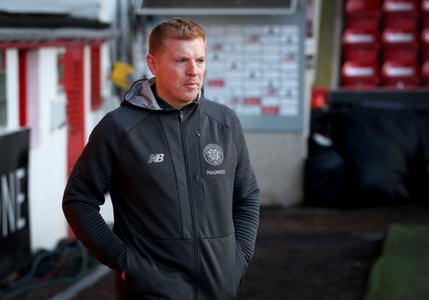 LENNONY – 8/10
YES. Celebrated at the final whistle like a not-proven Blue-nose after a goat-molesting trial. Relief and joy at such a vital three points was evident. He knew his side wasn't at it, knew they were up for it, but kept the head and kept the players heads in the game.
It was not a day for football. Statistical superiority, quality, difference in class – negated by those winds. It was a day for motivation and manipulating the psyche. Like the player he was, he got his team to knuckle-down and stick-in despite the levelling environmental effects. There's a difference between empathy and sympathy – he recognised his team might have sought the latter and resigned themselves to the fates; so he gave them only the former and demanded they meet the challenge. If ever this season, that was a coach's job truly well done.
OVERALL – 7.5/10
A curiosity among the season's highlights – a win undeserved on merit but obviously most welcome and deserved on sheer perseverance; determination to make the moment count through a piece of absolute class – the Bhoys delivered with the move and finish for that orgasmic winner; the beautiful game winning over the ugly winds of change.
We never did get to grips with the pagans' sacrificially-invoked storms; they settled into a gameplan suspiciously suited to the bluster and caused us more damage than they have since the Sheep-Goddess Lamamama cast her spawn into the River Don and played the resultant genetic monstrosity of an offspring up front in a shirt named 'Shearer'.
Ultimately it was such a crucial win you could have nailed a tail on its golden backside and named it 'Venemous Bear Snake Antidote-Carrying Mongoose.' Or Brian. We escaped a potentially nasty bite that might have left us with a limp going into a busy and challenging series of fixtures.
Now the Bhoys can look forward with confidence, knowing we can pull a gleaming result from the penumbra. Europe. Domestic. They're around a dozen victories from legendary status. And now they'll know it, feel it, believe it. All the motivation ever required.
Buckle up.
Sandman. Go Away Now.
READ THIS Gesture meaning the league is over – These fans react to Taylor copying Morelos.
AND THIS David Potter – Sheer Grit and Determination edge Celtic a step closer to 9IAR.
WATCH THIS – Video – Scenes at Full Time
Help raise money for Celtic Youth Development by joining the £1 weekly lottery and you could win up to £25,000 – just click on the photograph below to join. Lots of our readers have already done so and they're now doing their bit to help fund Celtic Youth Development that can deliver the stars of tomorrow and beyond. And you might even win a few bob too!