SANDMAN'S DEFINITIVE RATINGS: CELTIC @ BUBBLEGUM ENERGY JUICE FACTORY WORKS XI
'Red Bull gives you wings. Ange gives you wingers. Loads of them.' – Red Bull marketing
ROXIE – 3/10 – Ah, we should have known comedy acts come in duos. After being upstaged by Juran on Saturday, Big Joe wasn't going to be outshone in the tomfoolery department and hit us with an inexplicable punchline, timed to perfection, that had them rolling in the Reich stands and across Zombielands.
A showgirl of such experience bringing the curtain down early is bewildering. An instant after the second Great Escape, Joe's sympathy was proven boundless as he set them up for another crack like a showground spiv letting a toddler have a free kick at beat-the-goalie so he can get a pump at the mum. And around the madness? Terrific handling and command, great solid stops and distribution. But… smh. ('shaking my head' – that's how the kids communicate "Just, flecking flecks' sake" on Twatter or Whatsup or Snapperchatty or something..).
GREGGS THE BAKER – 7/10 – A testing, furious 90 minutes for the workaholic baker. But he coped more than admirably despite being initially outjumped and outpaced for the opening quarter as RB focussed a lot of overload down his flank. Testament to the reliable top performer that he's developed into that he adjusted and coped and was able to offer himself as a forward threat too.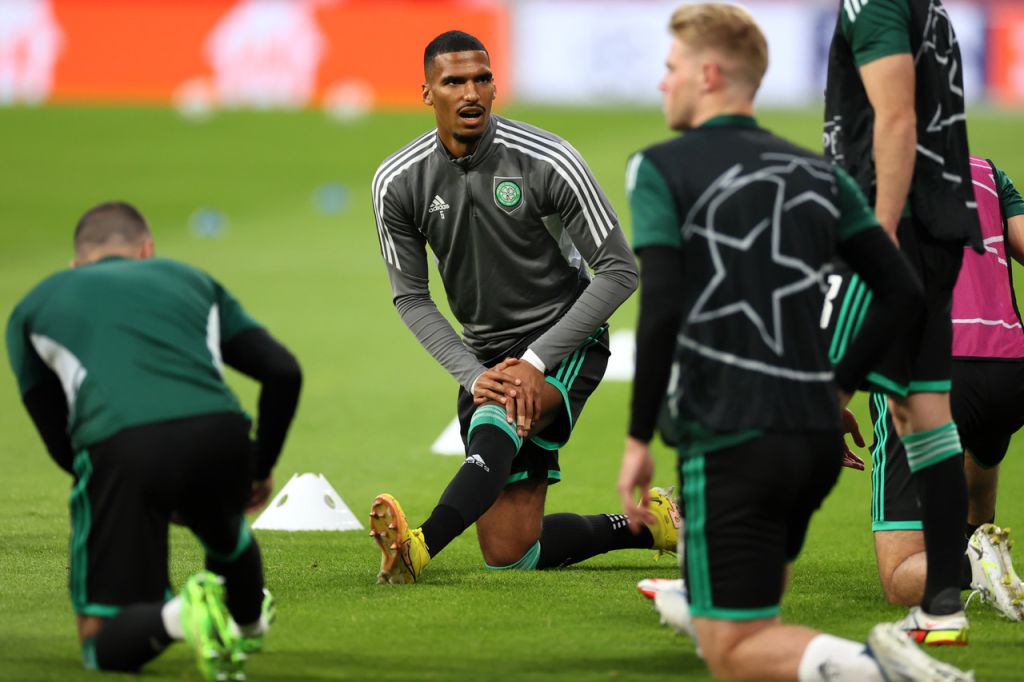 BIG MERCEDES – 6/10 – Tough night trying to cope with interchangeable forward block of 4 bearing down on him. But despite some early indecision he stuck to it and made a decent game of timing his movement to step up or out with their fluid strikers.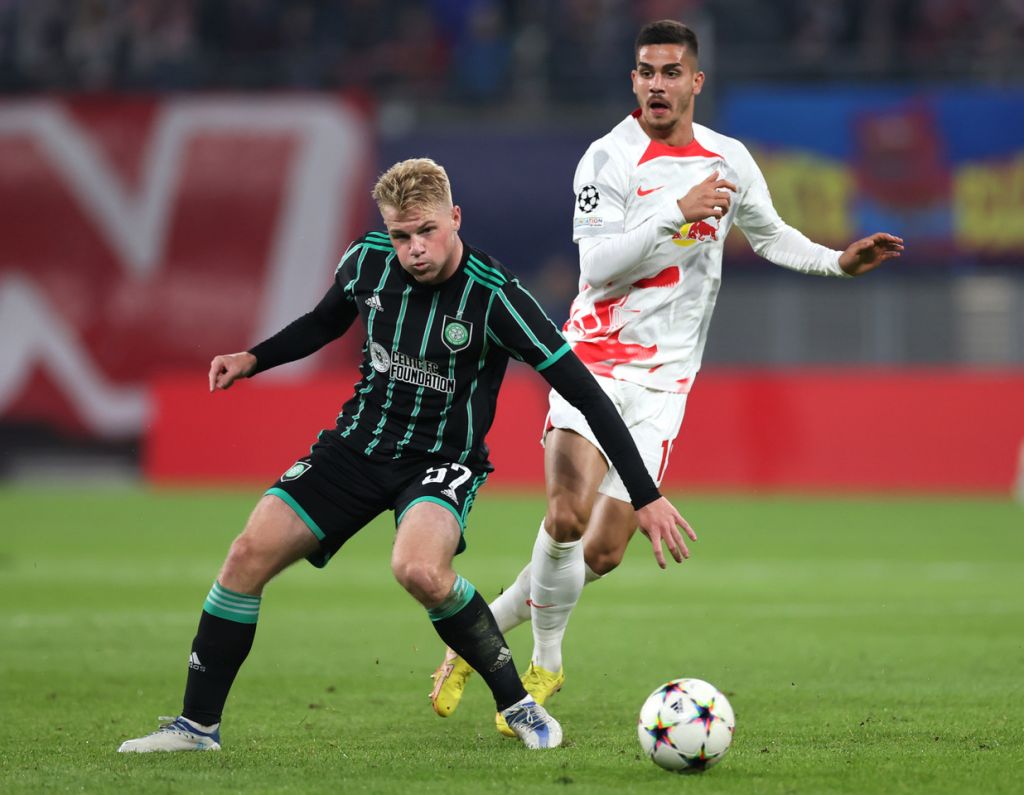 RAQUEL – 8/10 MOTM – Is it the glamour of the CL that brings out the best in our glamour? Surprise display of the night – measured every challenge and pass to a tee, smart with his ball use and particularly sharp to cover the spaces opening in front of him as they surged and prodded. Easily our most consistent and must take great belief from coming through a test against real quality.
JURAN JURAN – 6/10 – Busy and broken. Took a sore one but ended up better looking. Left us with the sense he could have contributed more going forward utilising that burst of pace he has or playing a pass or two. But was backtracking and covering much of the game as we were gradually overrun in the middle.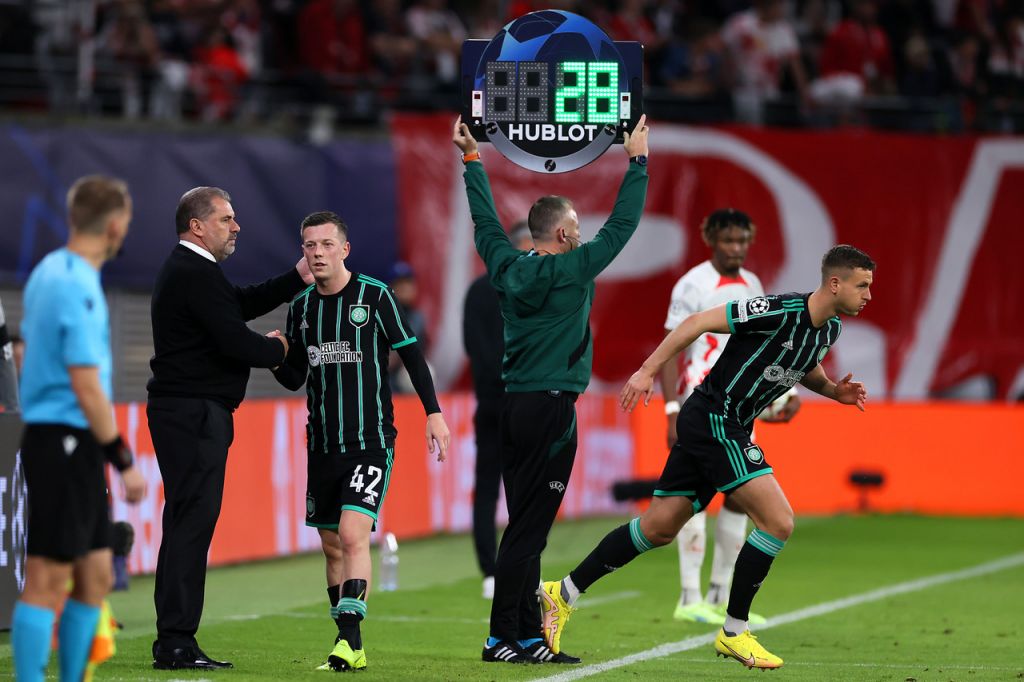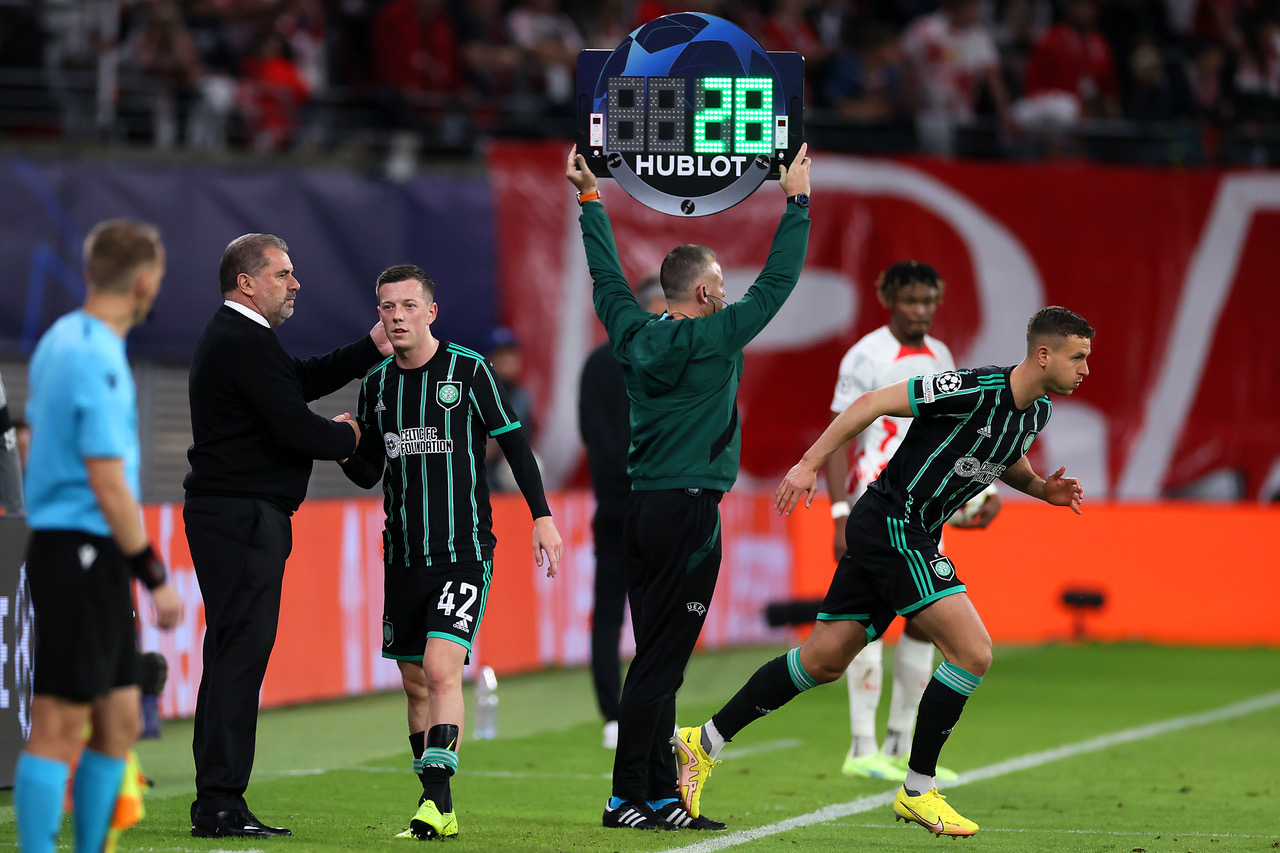 CALMAC – 4/10 – Damn, I'm sorry – after writing Saturday abount his significance to Angeball in the speed he shifts the play at (plagarised by Sutty tonight…), Celtic's gyre finally cracks. One poor touch on the edge of their box, one poor decision to track and tackle rather than haul and take a yellow for the team, and we're one goal down and one skipper down after ten seconds of calmacalamity. Now he's done. Now we can expect his perpetual motion to take its toll and a month before he would have gotten his feet up for a crucial break, his lay-off will be enforced. And Angeball loses its essential component. Fleck off, universe.
THE BUILDER – 5/10 – Another drifting, teasing, but ultimately anonymous game as he struggles to make last season's impact. Either we don't use the kid enough or he's off-kilter and can't get a strong enough foothold in matches of this calibre. Bit of both, probably. Can be rectified in a blink, though. One good game and he'll click back in place.
HAKUNA HATATE – 7/10 – No fear, no holding back, and no self-pity. Up and down the park, winning or losing – put in a powerful shift trying to make amends for Calmac's absence and showed a lot of dig – and culture – against the odds. A fit wee Reo is seemingly one we can rely on when the hole's been dug.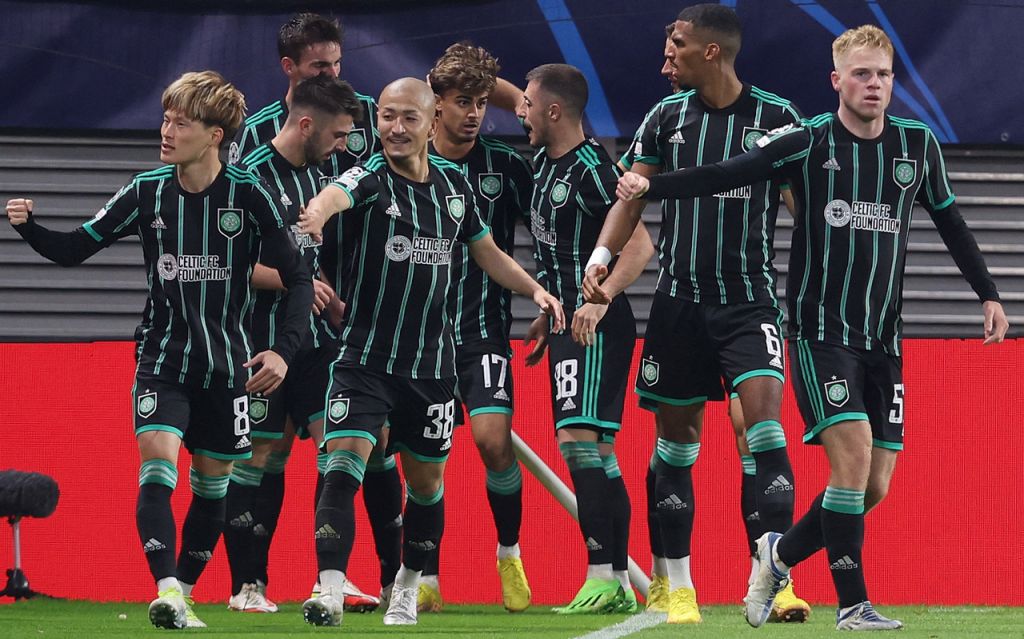 LORD KATSUMOTO – 5.5/10 – File under The Builder for almost but not quite. You know that with Daizen it's 100% and the runs will be made. Try telling that to JJ behind him who, curiously, was reluctant to play him in or test their full-backs mettle on a footrace with the bullet train. Frustrating night, for him and us.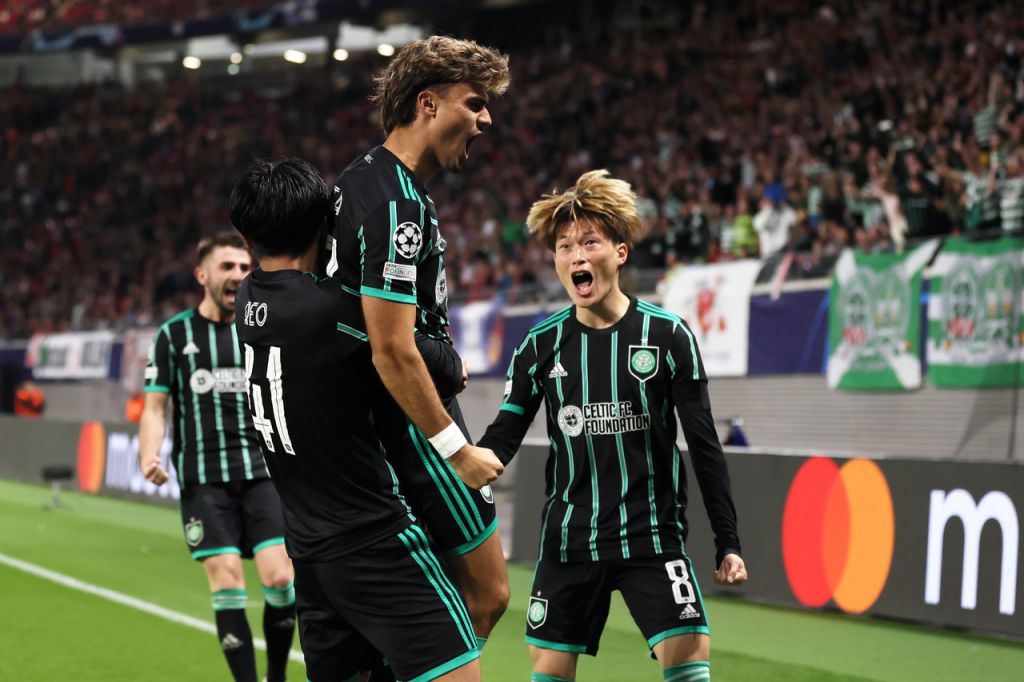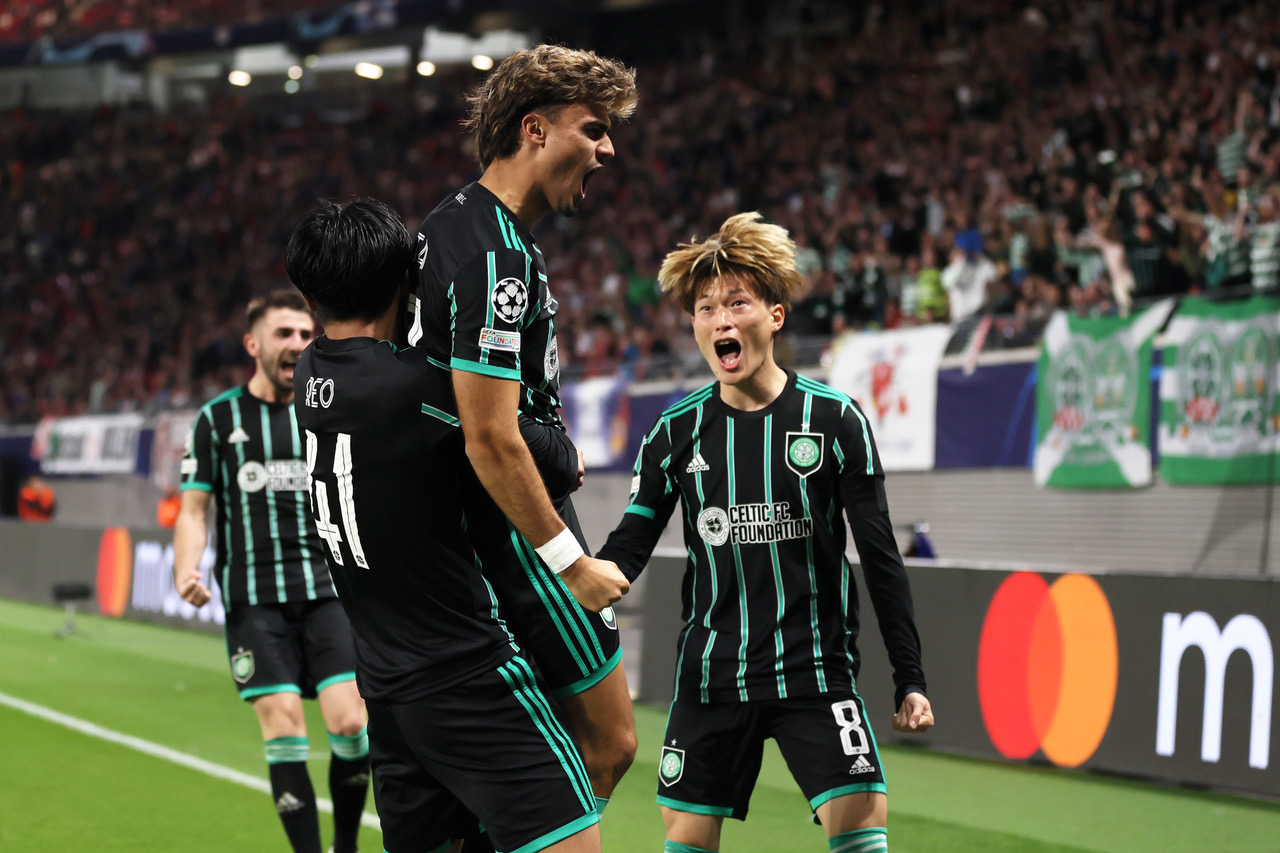 MR.KOBAYASHI – 6.5/10 – Damn, the wee mhan brought his movement to the table again but not the finishing required. Thwarted by a save and a deflection, did show great selfless awareness to play in Jota. Yet…We wait for the ineffable moments that will announce his arrival on the CL stage – the efficient, deadly strikes top strikers can deploy to kill you at this level; Those are the difference.
NOTEBOOK – 6.5/10 – A just reward, a fine career moment to savour with a splendid finish for the equaliser. But like Kyogo, we require more to fortify our position at the top table. He lingers around the edges, awaiting service – after Calmac departed those percentages diminished and he had to come looking for action like Alf in the Bogota brothels. But young Fillipe's got prettiness and dancing feet and doesn't need a mask or arab strap to get his money's worth: for a brief spell either side of half-time we saw some fire and finesse and it just leaves you crying out for more, particularly on these nights.
SUBS –
SON OF JACKIE – N/A – Big mhan on looking ready and mean and hopefully he'll get more game-time to impact next week because he looks a fit for rumbling up their lightweight defence.
JAMESY – N/A – Jamesy appeared puffing like he'd been dragged out the stands and away from an unfinished pint. Big moment presented itself as he took a wild swing at the ball with his wang at the edge of the box and – surprisingly given his track record with filling empty glasses – failed to make contact.
HACKY SACK – N/A – Made an entrance I suspect we'll see a lot of – getting thrown around and causing a nuisance. Might not be a bad thing, showing some fight.
TWIST – 6/10 – How'd you like to make your Celtic debut proper – actually getting a kick – being asked to replace the main mhan in the heat of a CL frenzy one-down and chasing the game? Be careful what you wish for, said the workhouse cook to young Oliver as his wish for more came true in the most turbulent of circumstances. To be fair, he wasn't going to replicate Calmac's influence but showed decent competence to try and get the pace of the game and be a presence with some nice touches and no-nonsense enforcement.
MCCARTHYISM – N/A – Good to see James get game-time, pinged a few around, filled a hole.
ANITA DOBSON – 6.5/10 – I thought before RB lost to the Zombies witchcraft back in May that they played a version of Angeball, more advanced and Germanically ruthless. Now, under Marco Rose they have found their ryhthm again and exploited our lack of real footballing resources with a second-half display the big Mhan must have been envious of.
Calmac's loss would have given Ange indigestion. Joe's howler had him looking to pick a fight with a kangaroo. Plan A quickly became Plan 9 from outer space as we lost two of our reliable senior players to injury and fleckwittery. Gums will be getting bumped and keyboards fat-fingered right now by Angeball skeptics, but what did they expect? RB's subs alone tell you all you need to know – expensive international quality from Sweden and Denmark – and they're a side on the remake and rise under new momentum.
Games like this, Ange needs all the chips falling his way. Barely a quarter gone and our stack was decimated on the unfortunate turn of a river card. He's down to a hand everyone can see for next week, so cut him some slack and see if he can bluff something out of them.
OVERALL – 6/10 – Man, this Champions League lark is a tough biatch. Despite RB taking a fit about HAL 9000 calling them on two VAR reverts, they got what their play deserved as we failed to capitalise on more chances than we ever thought we'd see in a CL tie – again. Crazy Joe and crippled Calmac were the ultimately depressing story of our night that – yet again – threatened to be swathed in glory for an hour before turning on us like a scorned tramp seeking alimony.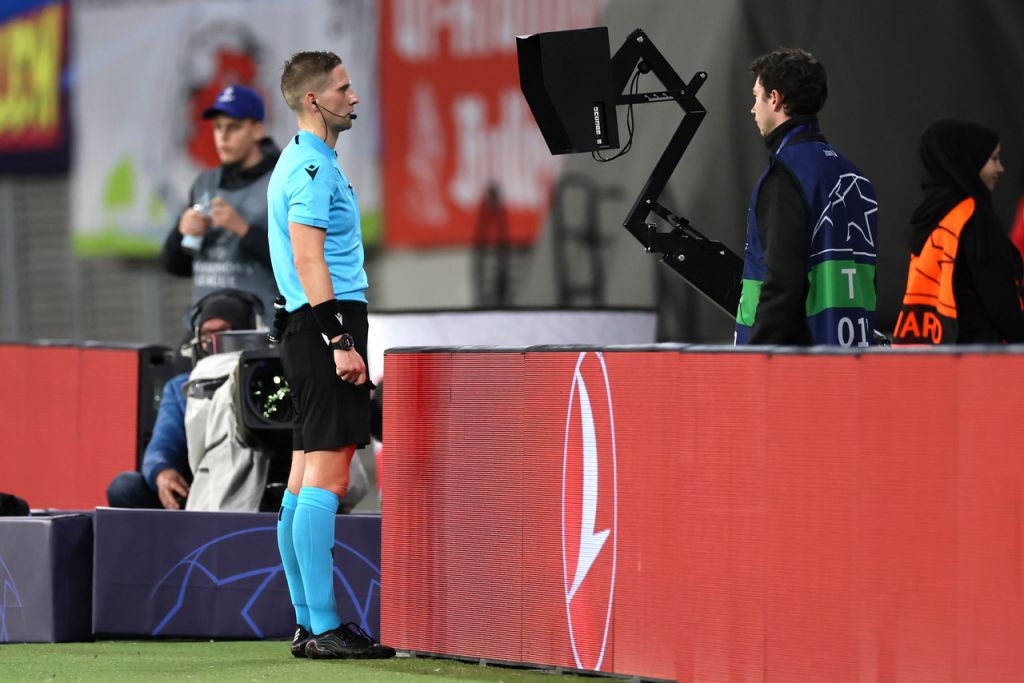 Expectations among the support have never been so varied when facing a CL campaign – after the Snake's methods were eviscerated at the hands of PSG and Barca, many feared similar doings. At the opposite end of that spectrum, some believed we could, maybe should, qualify second from the group. The reality is, like yer baws – in the middle. Or not, ladies…
We can give a good account of ourselves and cause problems with our focussed intensity for a long passage of play. But soon as the zip evaporates we still lack the depth of quality to fall back on and offer another dimension to keep us in the game. This will require a couple of players of class footballing ability to gild the squad. Whether they're in there somewhere looking to emerge will be an interesting development this season.
As for now, for this CL group, third should be our target; barring a terrific reprisal next week it will be our target; but something we can confidently aim for.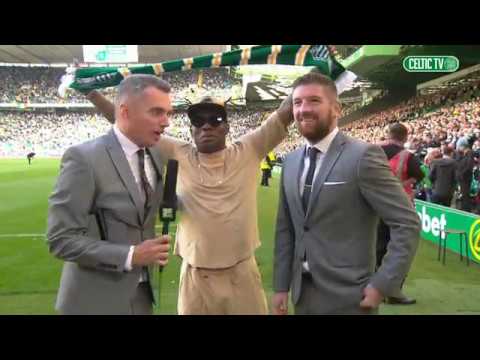 Dedicated to the memory of Artis Leon Ivey Jr. A distant Celtic fan known by the stage name 'Coolio'. Another, though far, who bought into the Celtic rebel spirit. Found Celtic through his 'boy' Tommy, and even rocked up at Celtic Park to see what the real Paradise was all about; forever associating his classic Gangsta's Paradise with ours. Plenty epic times in a full and creative life, but even if it is just the potent urban-truth lyrics of that one track alone which represent his eternal memory, he did more than enough. RIP.
Go Away Now
Sandman
🍀"For us to get over this hump of being a good side and having results is about having a stronger belief and mentality"

Ange Postecoglou says inexperience in continuing to cost Celtic in the Champions League after they lost 3-1 away to RB Leipzig. pic.twitter.com/kQ8Bquoeey

— Sky Sports Scotland (@ScotlandSky) October 5, 2022