"Jesus was accompanied by five Apostles: Peter, John, James, Brendan and Maurice, whom he asked to stay awake and pray. … During his agony as he prayed, 'his sweat was as it were great drops of blood falling down upon the ground'
But Brendan and Maurice did a bunk as darnkess fell, prompting Peter to ask of his fellows, 'Where did those most sleekit of p**cks go?'.
Then came their return, accompanied by arresting soldiers of the High Priest Caiaphas.
'I love you, Messiah,' greeted Brendan, 'I will give my life for you,' and he planted a kiss on the cheek of the Son. Maurice too, mumbled something incoherent as usual, and gave Christ a quick peck.
And the soldiers swooped. And lo, the Brendan and the Maurice fell into infamy among their thirty pieces of silver. Such was their betrayal of the light, history amalgamated their mendacity into one character of definitive mistrust and creepy treachery – Judas; and they will be never forgotten, by a cause and a people."
Luke 18:88
"I am the resurrection, and I am the light."
Ian Brown.
BANE – 9/10 MOTM
When all others around him were lethargic and faltering in the face of pressure, our arch-villain remained stoic and totally switched-on; marvellous keeping early on to field Hibs surge, bookended by that utterly vital stop at the last; yes, he was lucky, BUT yes, he was right THERE – as all great keepers are, – feet, legs, hands, baws or erse. He stopped them winning it and you should thank the good lord for that.
In-between he was immaculate in his distribution. Easily the difference between mundanity and calamity today.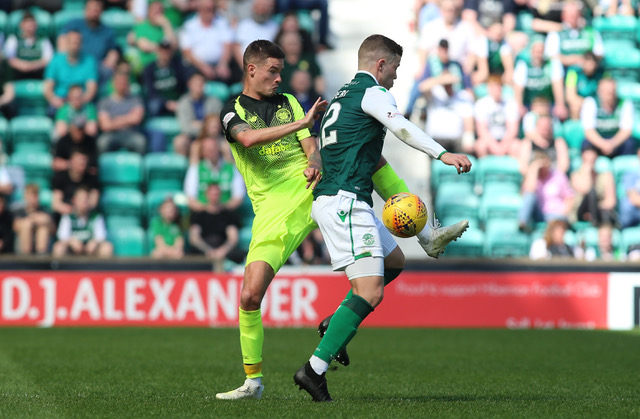 LUSTIG – 7/10
Mad Mick one of the steady success stories under Lenny. Another 90 minutes giving no
foothold to a tricky opponent and adding to our attacking threat with intermittent
forays. Did you all notice, Lustig-haters?
IZZY – 7/10
Underrated defensive ability; Hibs have dynamism on their flanks. In tandem with other much-maligned full-back, Lustig, Izzy and he contrived to limit their penetration down the wings. The danger we faced came through the middle; understated full-back displays on both sides today.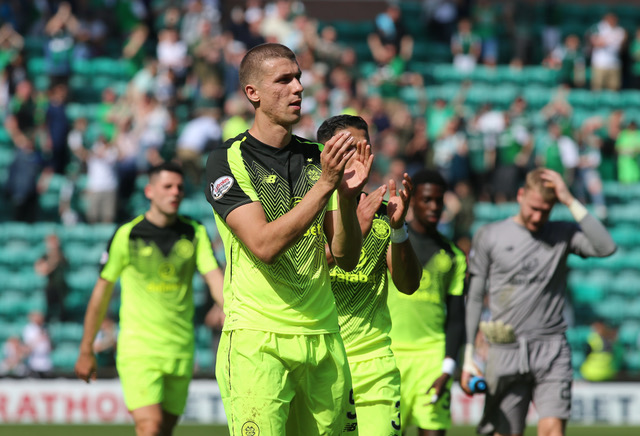 JOZO – 7/10
He's a diamond defensively – made an interception to stop a certain Kamberi one-on-one, turned the tables on them with his attacking forays; almost delivered the harshest of punishments with an injury-time header, saved again by their dayg-lo genie in nets.
AJER – 7/10
Big Praetorian maniac did all he could to inject urgency – but beyond the back four we were flat. No reward for his gallavanting, or ultimate pay-off for his assured defensive marshalling.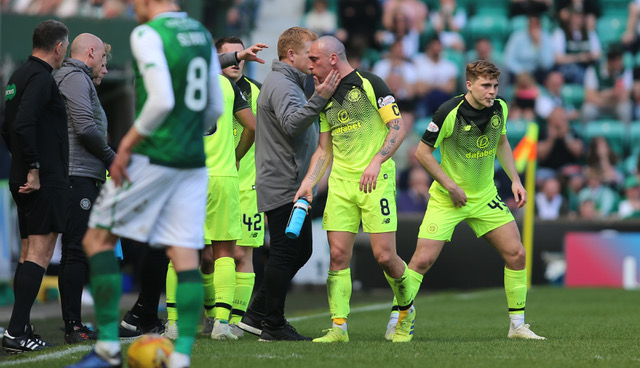 BROON – 6/10
So often the lightning rod, today he looked burned-out. Even the exchange with Kamberi
and the pineapple-heided former kids TV presenter failoed to liven up proceedings enough.
Many un-Broony moments as some kind of malaise gripped the team and possession given
up cheaply.
We need him to reset the mindset – get their  heids in the moment, basically, Broony.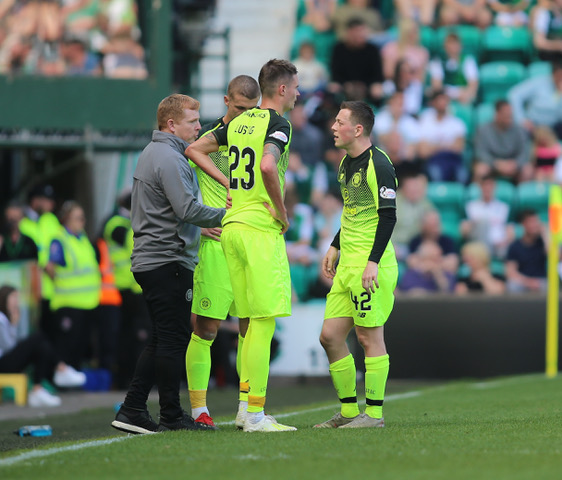 CALMAC – 6.5/10
He forayed, he pinged, he ran at them, he… Just couldn't get the run of it; often about
to devastate with a killer ball, often found wanting as he hesitated or picked the wrong pass.
FORREST – 5/10
Jamesy doesn't like sunny Edinburgh Sundays. Particularly when he's choked up on Easter eggs. Thought the chocolate might give him a second-half boost but he could not get at them enough to benefit, or pick the time to deliver a blow. All in, he was blunted, nullified.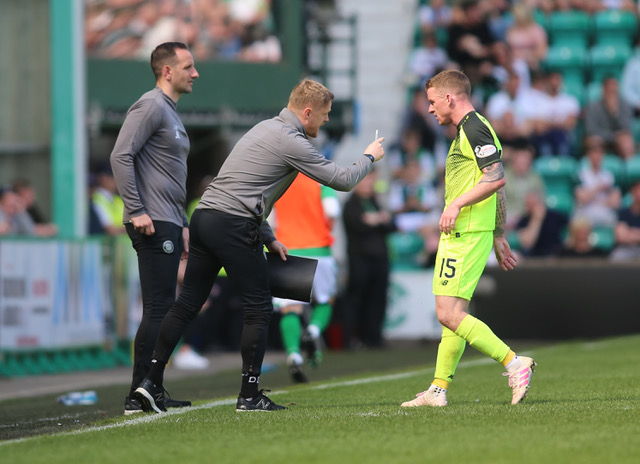 HAYES – 5.5/10
Almost a decent shift – so many times in great positions, so many times his final ball blew
the ride; half his corners were scuffed and when he found a dangerous delivery, communications were out with our frontmen. Under WW1 rules, he many well have been shot.
NTCHAM JACKSON – 5/10
Muthaf**ka had a game of "What the muthuf**kin' what!?" and "Muthuf**ka! almost!" Looked
completely at sea and, contrastingly, our most potent midfielder – so unlucky with a whipped
curler towards the top corner first-half, brilliantly saved, utterly muthuf**kin' muthuf**ked
up the same attempt second-half; story of his day.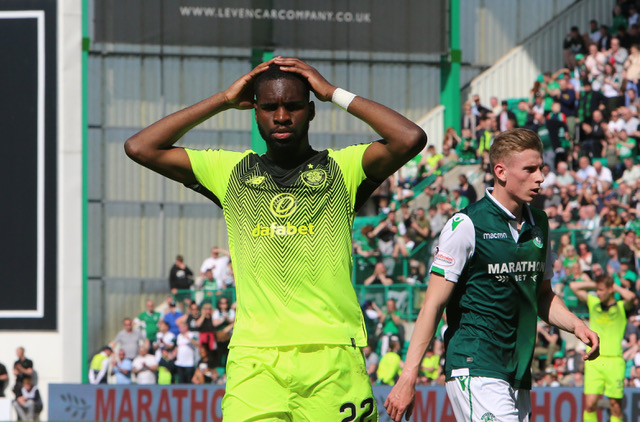 FRENCH EDDY – 6.5/10
He twists, he turns, if he's half a hero as Tommy Burns we'll win it all. But not today.
Couldn't pull the trigger at the pertinent moment; should have whipped in an injury-time
free-kick but relinquished duty to Rogic who duffed it into the wall – I want my main striker
taking the ball AND responsibility and living or dying by it when we're down to the wire.
SUBS:
ROGIC – 6/10
Thought the big streak of languid lightning might have won it, but he's still a yard off the pace, as they say in imperial measurements, millenmials. Opened up some dangerous
space but wasn't sharp enough to capitalise; maybe a game or two short of matchwinning
moments.
SINCY – 5/10
Late on for quantum-leaping Johnny Hayes but Sincy could not fill the time-void with any
meaningful events.
TIMO – 6/10
Young Weah appeared with far too little time left, to much lamenting, then got the golden
moment he must have dreamed of – slap it in, son…. Ah.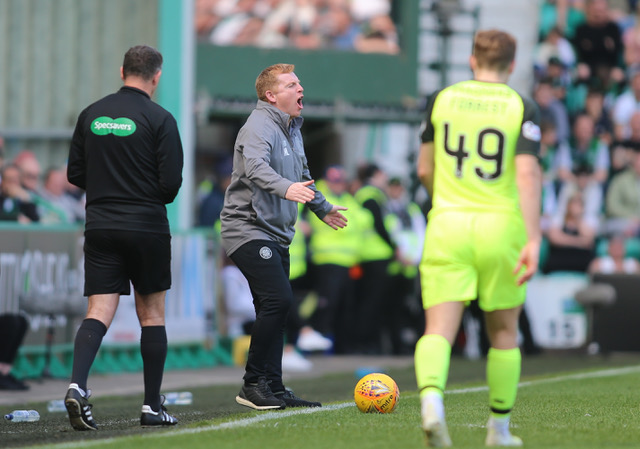 LENNY – 5/10
Difficult to criticise the team he set out – these bhoys did the business a week past, with
great verve and credit. But where did that go? Do we hold Lenny responsible for a malaise
we've also seen too many times this season under Judas II?
I wouldn't question the manager's ability over the players' poor showing, I'd only ask
him – where was the spitfire Lenny who refuses to accept such mediocrity? Where is the
Lenny who would tear them apart at half-time for turning a title-chase into an obligated
family barbecue?
Where is the Lenny who set teams out in the CL against much higher-quality opposition
and demanded tempo, flair and committment form the START?
He's letting these bhoys set their own agendas. Maybe he doesn't want to upset prominent
figures in the dressing room but I'd offer this counsel – screw that, Lenny – you've won
more with Celtic than most of them put together – tell them how it is and screw the dissenters; you're here to tie-up a title for Glasgow Celtic, NOT to pander to the whims of petulant modern-day pros. Boot, erse, sweary shouting – there's yer three pillars of triumph required.
OVERALL – 4/10
You've got to be kidding – that's a Celtic side about to take an eighth title in a row?
That looked like a Celtic side on a pre-season preamble in a sunny a**ehole of nowhereland.
No tempo, no desire, and NO hiding place as far as I'm concerned – I've seen many a Celtic
title-winning team and that lot today resembled a Stars-In-Yer-Eyes pastiche of a Celtic
title-winnign team.
Lethargy and apathy were the adjectives of the day; quite incredible. How many slack passes? How many opportunities squandered? How many times must we toil to put away inferior opposition?
Get your fingers out and go for the jugular. I'm speaking the players' lingo and they know full well their approach was the defining problem with the whole performance; they don't just have one cup tie to win in the May Hampden final – they've got at least two cup-ties to win in the league to show they're deserving Champions.
Sometimes you can cultivate any number of saccharine reasonings for failure in this victim
culture we operate in. But when it comes down to it in this country, in this weighted league,
for a Celtic team to take the glory they need to shake off the introverted self-pity,
apprehensive play, and step up and take the initiative – simply, just get. The. Job. Done.
So, Celtic – stop messing around, and sort it out.
Sandman, waiting… Waiting…
Cast your Vote for The Celtic Star's Player of the Year 2019
It's down to you the readers of The Celtic Star. A shortlist of four from which to choose.
Callum McGregor, Kristoffer Ajer, James Forrest or Odsonne Edouard.
Who will be The Celtic Star 2018/19 player of the year? You decide! Please note you can vote only once but can check back to see how the voting is going at any time.
 Loading ...