SANDMAN'S DEFINITIVE RATINGS: CELTIC @ HAWAII…
"An' Ah hingmy wi' that bam, an intae Sellic heids, man. An Boab an' Terry smash tae hell, man, hingmy prick fae chippy scrap, know 'n 'nat? Hell aye – dinnae turn the weans against us, man, flamin' Sellik like, f;sake, man.
Didnae hingmy thon yin 'n aw, eh? Nnng." From 'Pride And Prejudice: My Jaunty Memoirs of Halcyon Days' by Barrold Ferguson MBE
"There's Joe Hart!" He's not just a goalkeeper, he takes photographs as well." 😂

Class from the Celtic keeper 👏 pic.twitter.com/e6BTkQV9mm

— Premier Sports (@PremierSportsTV) January 22, 2022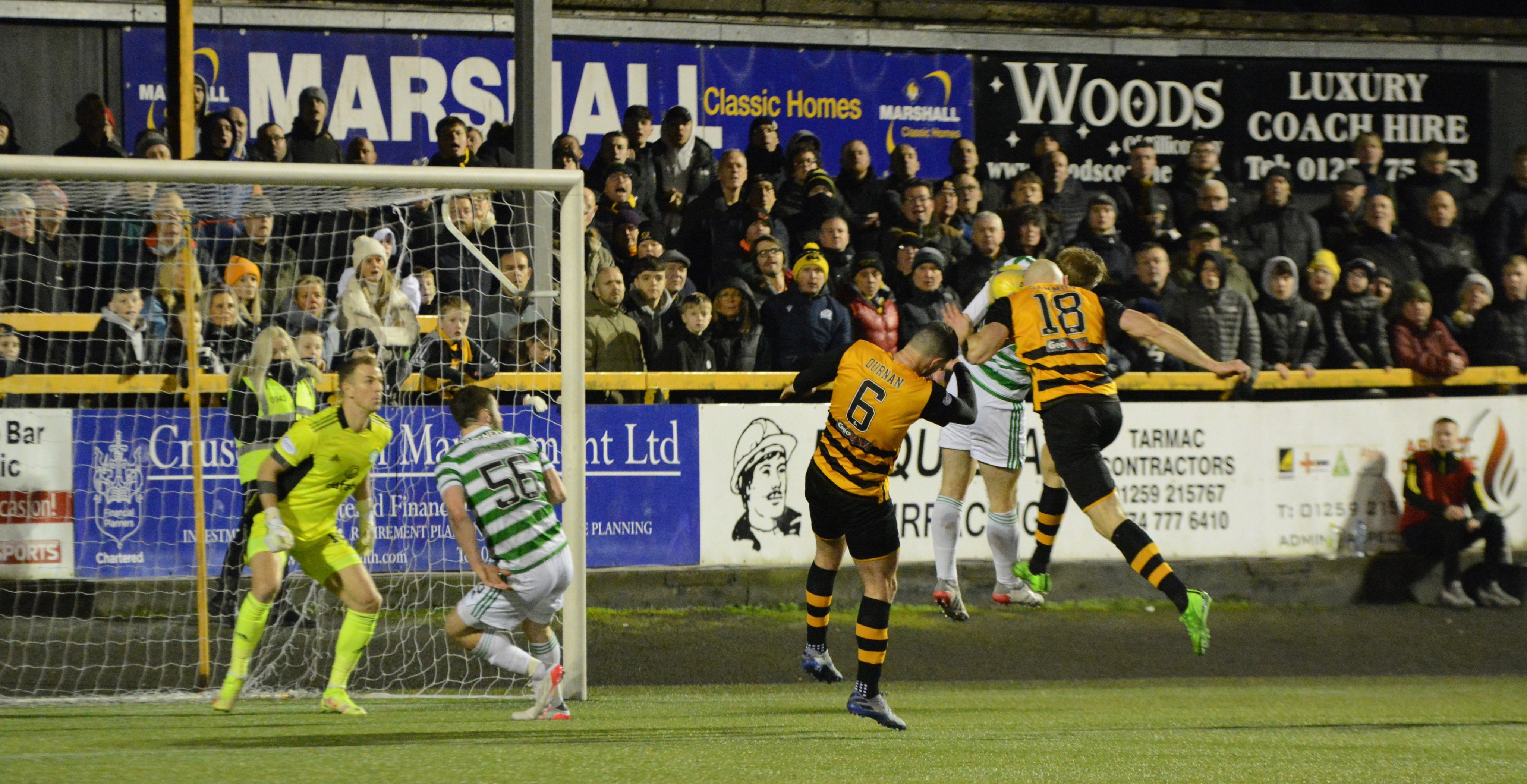 ROXIE – 7.5/10 MOTM – Surprised to see such glamour in such tawdry surroundings #1 – And the showgirl stole the show to keep us ahead with another of her breathtaking "whit, it's a cert…" plot twists. MOTM because that blinding save actually proved to be a matchwinner. Ffs. Exactly.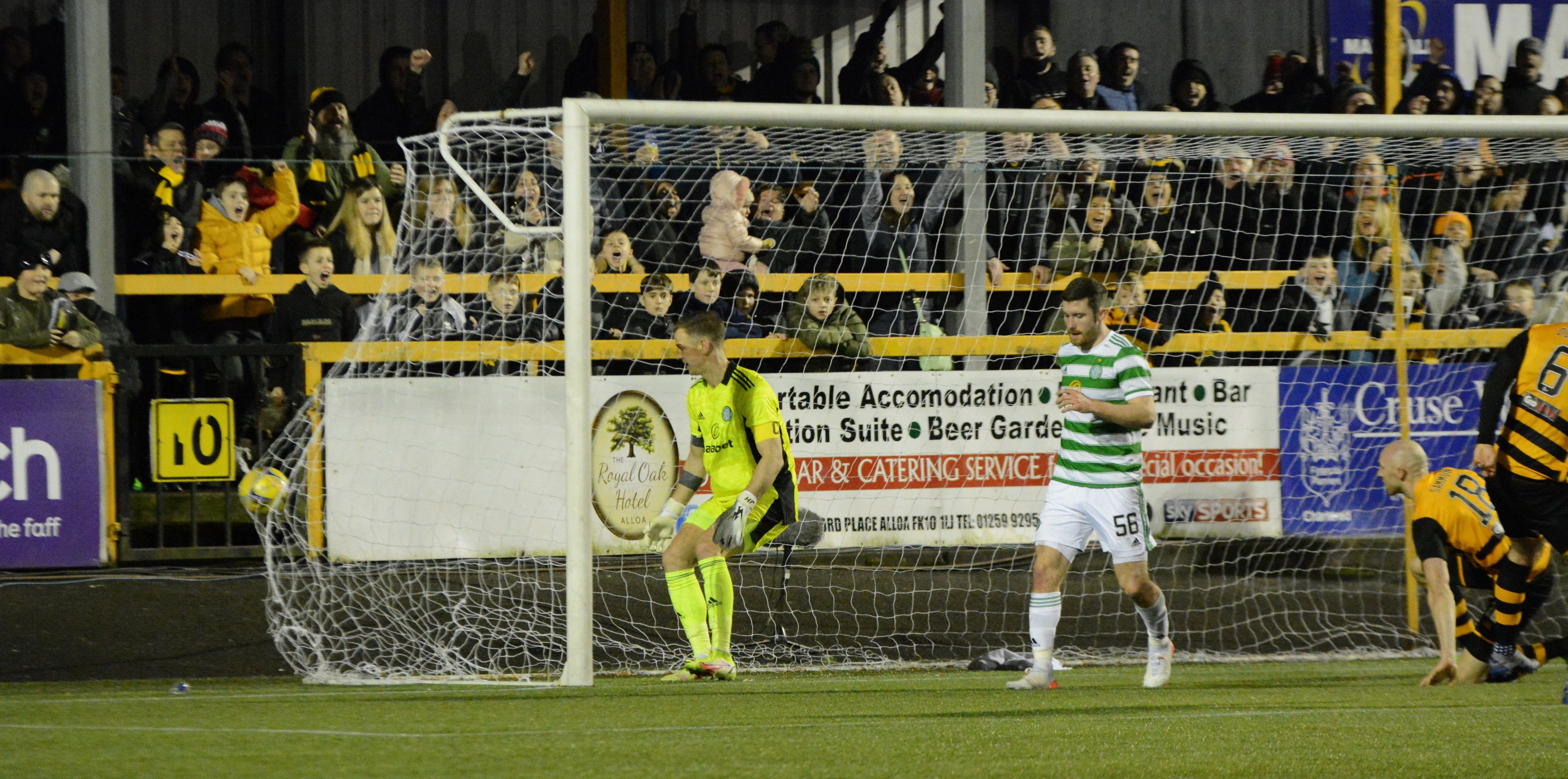 TONY THE TIGER – 6/10 – Shaken and stirred early as sprightly natives dressed as bumble bees swarmed our tiger. Eventually settled from his unfocussed start into a decent scrap and helped sort them out.
STAR LORD – 6.5/10 – Almost a fine game, save for being dragged about a bit late on. Combated their human/fish genetic splice baldy battle-giant well given his record against physical opponents, but was caught ball watching for the goal.
RAQUEL – 5.5/10 – Surprised to see such glamour in such tawdry surroundings #2 – She wore her distaste for this event plainly. A bit of a towsy match, not shirking a tackle but lack of anticipation and losing track of her runner (technical term, noobs) who scored, cost us. How you fail to notice the movement of a brick shithouse on legs
is something he needs to address.
OF JUSTICE – 6/10 – Very decent in an attacking sense – put in a peach of a cross for our opener. Struggled a little when they pressed and was played around like a schoolkid when they carved our left side open to score.
CALMAC – N/A –  What flaming day is it? Grandma, is that you in the trackies? Surprising thing is, Calmac took a 'dull yin' AFTER he'd set up Coronary Red Herring for Roxie's fine save – presumably at that point he was bored and looking to spice things up. Worryingly, the excitement he craved soon came from trying to remember his wife's name and why he was dressed in t-shirt and shorts with a mouth full of plastic. If there's a God in heaven, he'll be nothing more than shaken up and fit to go midweek. If not, it's church of Satan for me next Sunday.
Should Niang have seen red for his challenge on Ideguchi? 🟥

"I don't think you can defend that." 🗣️ pic.twitter.com/2P4BkDXVMk

— Premier Sports (@PremierSportsTV) January 22, 2022
TAMAGOTCHI – 6.5/10 – Was shaping up for a MOTM until assaulted. Kick a Bhoy, particularly the Japanese ones, was the order of the day and Tamagotchi took afters in a tackle that may well have done his ankle ligaments. Welcome to Scotland, here's an example of why we are renowned for our elite skill levels and flair. He'd looked assured and accomplished until then, settled well into a DM role from where he asserted command of the middle.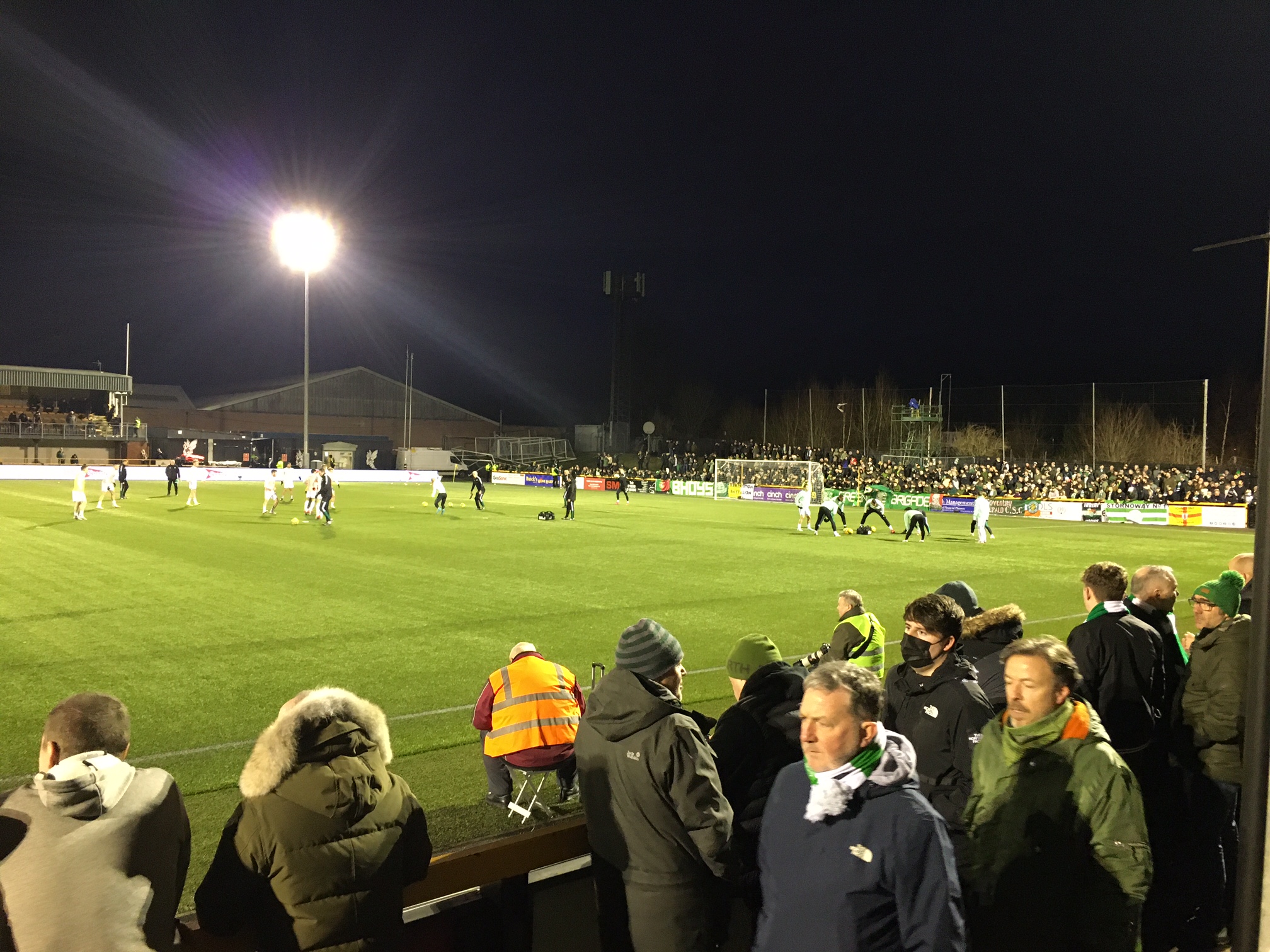 ROGIC – 6/10 – Some delightful 'skilz' on show from Oz, but who failed to reach the heights of his season to date. Just not quite back totally sharp to feed the killer balls, but not blaming him for retreating into more of a self-preservation mode second-half as things became 'robust'.
A stunner from Abada! 😍#ScottishCup | #ALLCEL | #COYBIG 🍀pic.twitter.com/S4gWyYyfEq

— Celtic Football Club (@CelticFC) January 22, 2022
ABADASS – 7/10 – Another victim of the Clackmannanshire killer hobbits, appearing to lose a foot before hoblbing off. Still suffers from final ball syndrome – poor percentage return – but actually benefitted from a duff pass when it came back to him and he thrashed in a winning beauty. Lulz.
💬 "I'm happy that I'm back with the squad and I'm healthy. I scored a goal and try to help my team as much as possible."

Giorgos Giakoumakis 𝙤𝙣 𝙩𝙝𝙚 𝙢𝙖𝙩𝙘𝙝 🎙️#ALLCEL | #ScottishCup | #CelticFC🍀 pic.twitter.com/qtoO91cMjK

— Celtic Football Club (@CelticFC) January 22, 2022
🙌 Scales ➡️ Giakoumakis! 🙌 #ScottishCup | #ALLCEL | #COYBIG 🍀pic.twitter.com/faOVrUIrvS

— Celtic Football Club (@CelticFC) January 22, 2022
SON OF JACKIE – 6.5/10 – Yes, good finish, and yes, nearly nicked another right away, but still not the dominant swashbuckler we expect from his reputation. Although getting game-time and a goal in a physical tussle like today will raise his levels a bit.
LORD KATSUMOTO – 6/10 – 神のダム!!! Let's hope they stopped him before he performed seppuku in the toilets after the game (that's hari-kiri, kids). He can't believe the Shinto gods deserted him and the gaijin in nets pulled off a blinding save to thwart the header. Also can't believe places like that exist outside 'The Ring' movies.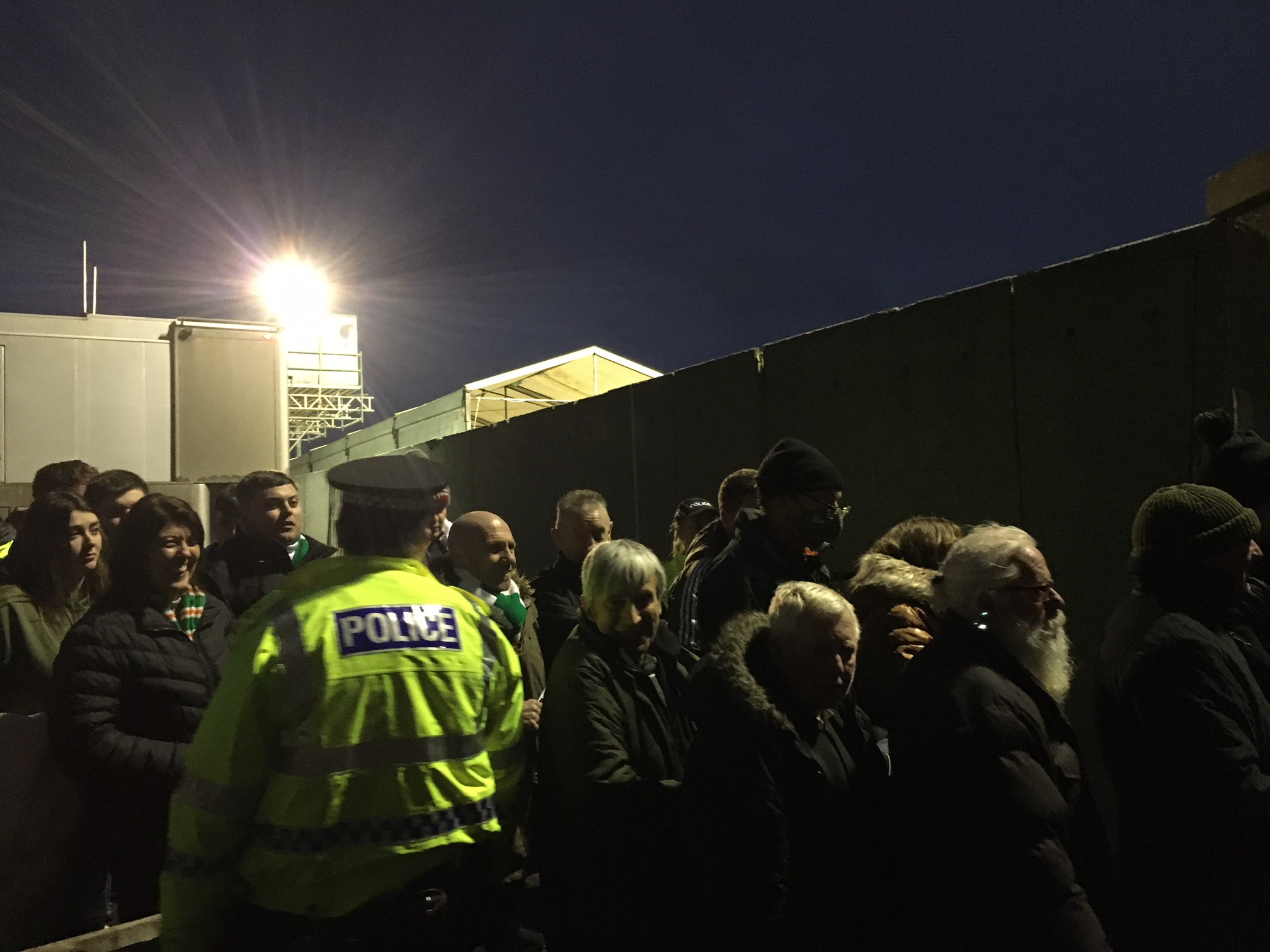 SUBS:
MCCARTHYISM – 6.5/10 – A plodding game well suited to his style and energy levels. The right man in the right place at the right time to replace the skipper early and maintian control of proceedings. Extra half point awarded for revenge swipe on Abadass' assailant.
NOTEBOOK – 6.5/10 – Lively and completely out of place. I feared for his wellbeing as he jinked the gauntlet of rumbling cloggers out to make a name for themselves in the local bondage/fetish ludges. But he's back and sprightly and effervescent. Whatever the contract situation with his record company we know that we've got him for the rest of the season at least, so let the new run of chart hits commence.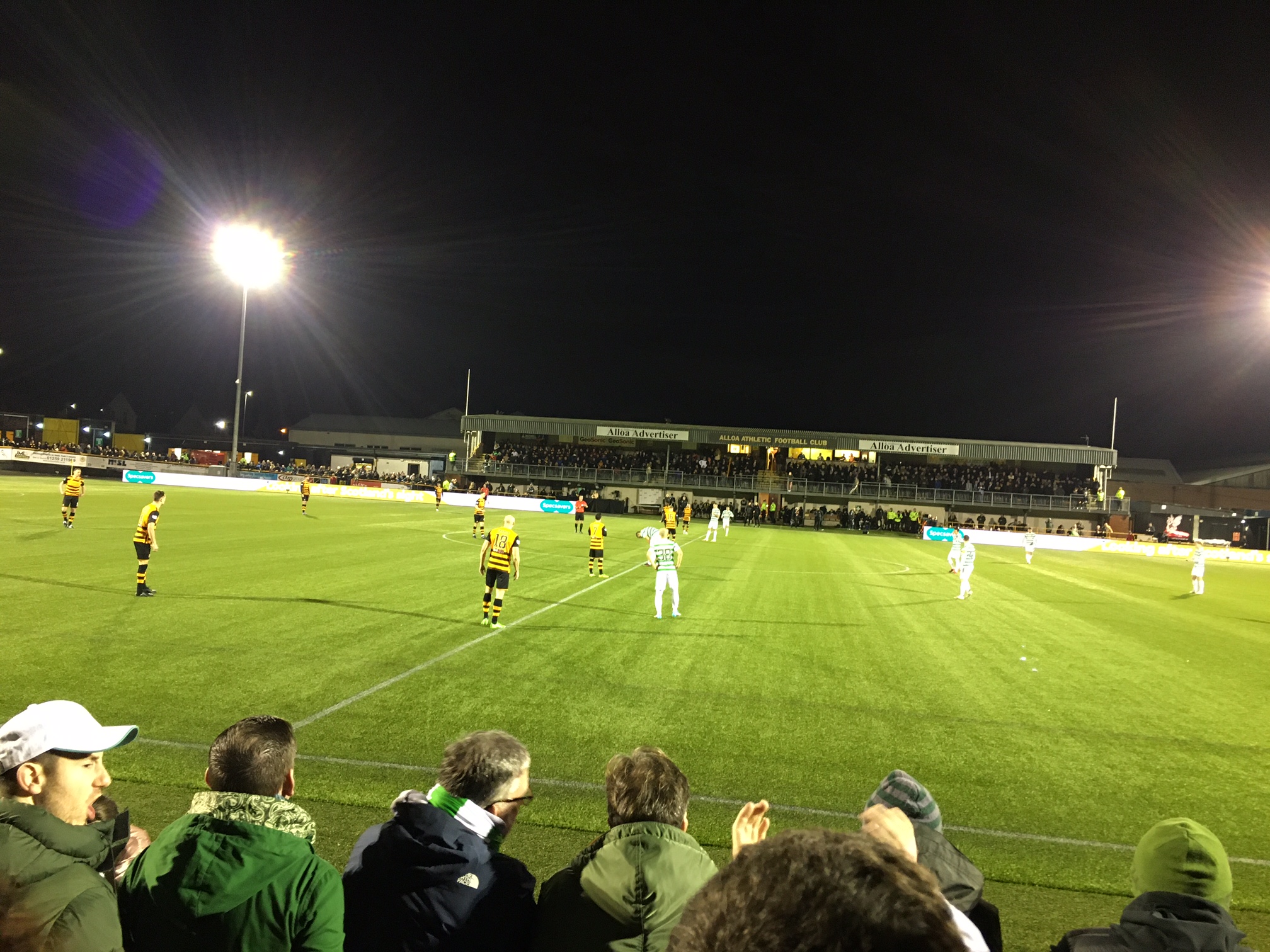 BITTON – 6/10 – The big man loped on and set about asserting his presence with no nonsense, taking no shit from snapping mongrels and providing some needed steel.
ANITA DOBSON – 7/10 – Well, I was surprised we went in so hardcore but the boss called it right – no hefty rotation in a tussle that required full squad utilisation to patch up the damage. A vindication of Ange's set-up as we got busted late on and needed the full benefit of experience to see it out. Failure to make an easy ride of it was not down to his selection or tactics; purely a glitch in the players' matrix as we toiled to finish it off with time to spare.
MIBBERY – 6/10 – He'll be pleased with the hefty hits the Celts took under his watch. Nothing proved calamitous but the sight of three enforced Celtic substitutions due to bludgeoning will be enough to rile up brother Robertson's gird for a furious crack at the ludge goat tonight.
🍀 @CelticFC's Ange Postecoglou speaks of mixed emotions after his side's win over Alloa Athletic was marred by a number of injuries

🗣️ "Callum's obviously quite significant. So we'll just have to wait and see." pic.twitter.com/1o7FnqnjZI

— Premier Sports (@PremierSportsTV) January 22, 2022
OVERALL – 6.5/10 – Aloha-my-backside. Beach-paradise-my-backside. It was ALLOA – curse my dyslexia as I packed trunks and looked forward to flower garlands tickling my nostrils as I maintained eye-level with swaying hips clad in grass skirts. Even watched an old Elvis movie in preparation.
Turns out there was no grass either as yet another mince game took place on a mince pitch in the middle of the darkest place in Scotland's darklands. The 'romance' of the cup they call it – like Tarantino and John Carpenter collaborated on a Jane Austin movie.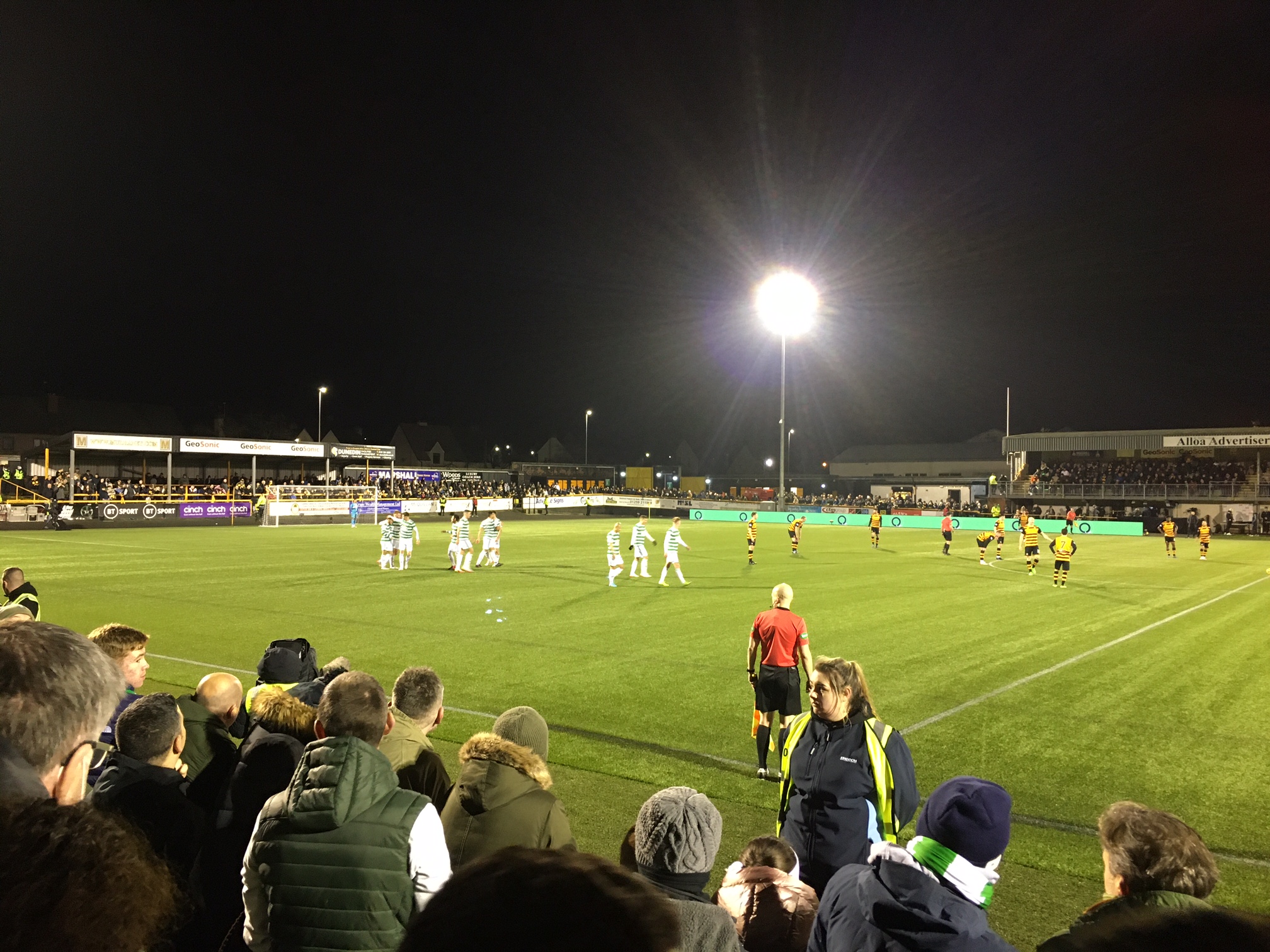 Becoming a bit of a habit, this inability to kill off opposition after taking commanding leads. Not that we
didn't deserve to win more handsomely – a very difficult thing to do in 'the Shire' when surrounded by such raw
ugliness – but there's a script shaping up that has us continually rueful of squandered opportunities and
suffering late pressure.
All ended well, though, right under the bluenoses of Wee Barry Bawbag with his brain-damaged-abused-orphan
voice and Bob 'FTP' (Fat Token Pr….) Malkie. We'll get over this rather tacky adventure in nofunderland and move on. Whether the knocks prove costly remains to be seen, but the Bhoys will cope, and Ange may think it wise to seek out a lethal enforcer to add to the squad for such occasions when football purity gets stalked by Scottish football's savage underclass.
Hey-ho, job done, bring on the Zombies. And the Diets. And the Linoleums.
Go Away Now.
Sandman