SANDMAN'S DEFINITIVE RATINGS: CELTIC @ LEITH CRACKHOOSE…
"Aye, ye see – if ye count all the trees in America and then ye divide that by the amount ay Russian burds that huv goat great erses ye get a prime number that ye can turn intae letters o' the greek alphabet that spell oot 'Rangers is champeens ay the fitba losers wuruld cup'. So, see? Aye, an' the Earth's flat too – a cannae see any curve fae Tesco car park in Bishopbriggs. So there."

– Excerpt from 'Logic With Kenny Miller', BBC Scotland podcast.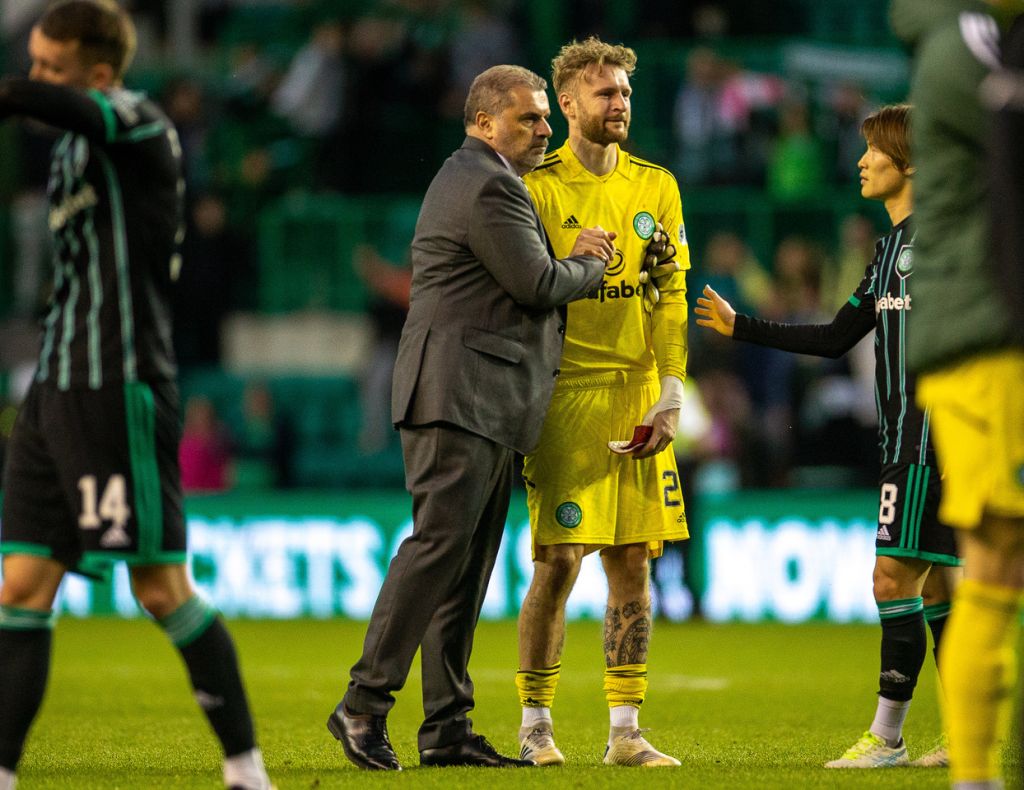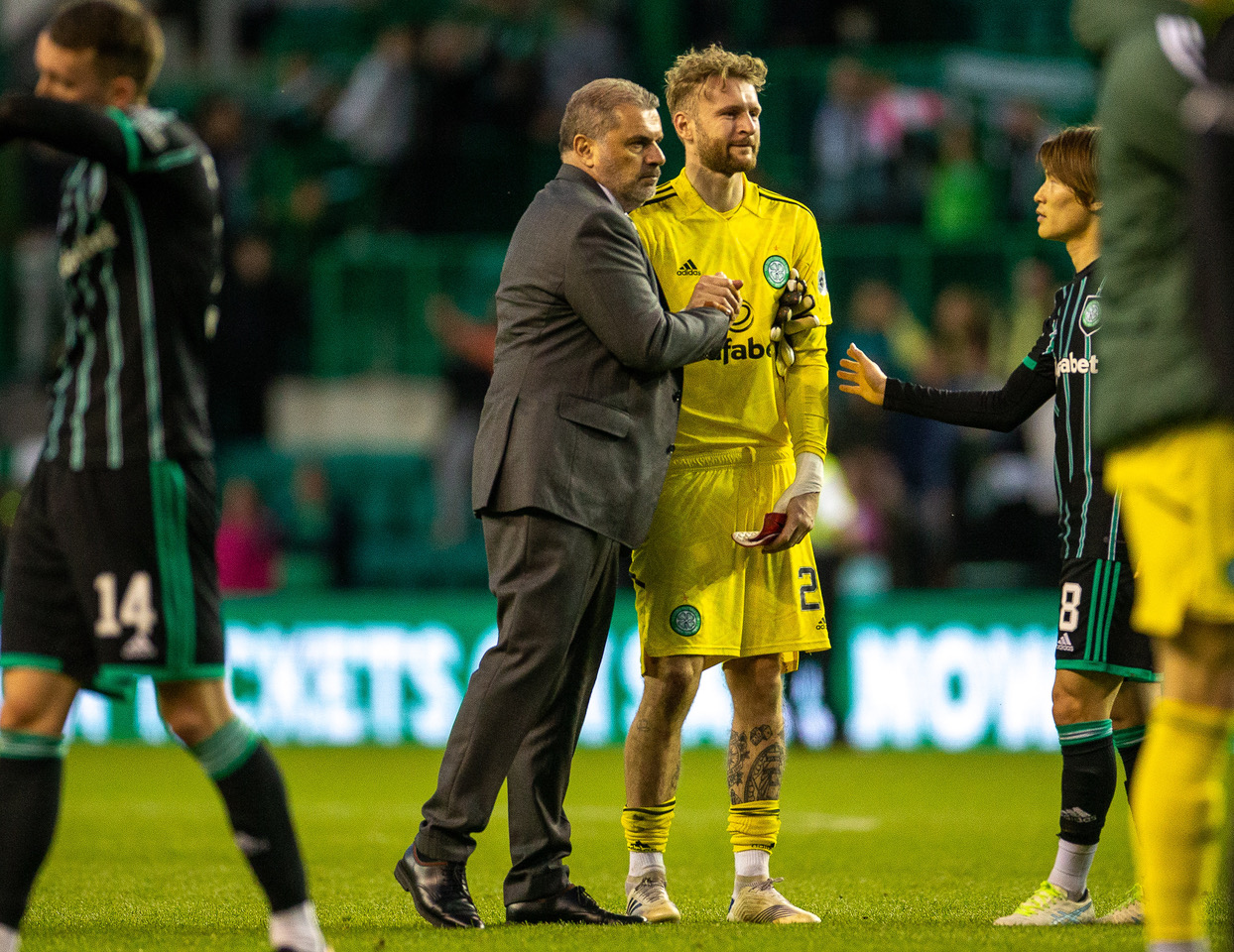 BANE – 6.5/10 – MOTM… For 80 minutes… Two top-class wonder saves then screws the pooch with the clumsiest bit of handling since a certain goalkeeper's solicitor claimed, "He's a loving man – he calls it 'tough love' but y'know, short skirt an' that…" Shame for Baney, as he'd kept us in the game with exemplary keeping and even thrown in an amusing 'Eddie Turnbull hip displacement' sketch to liven up his first half. What a joker.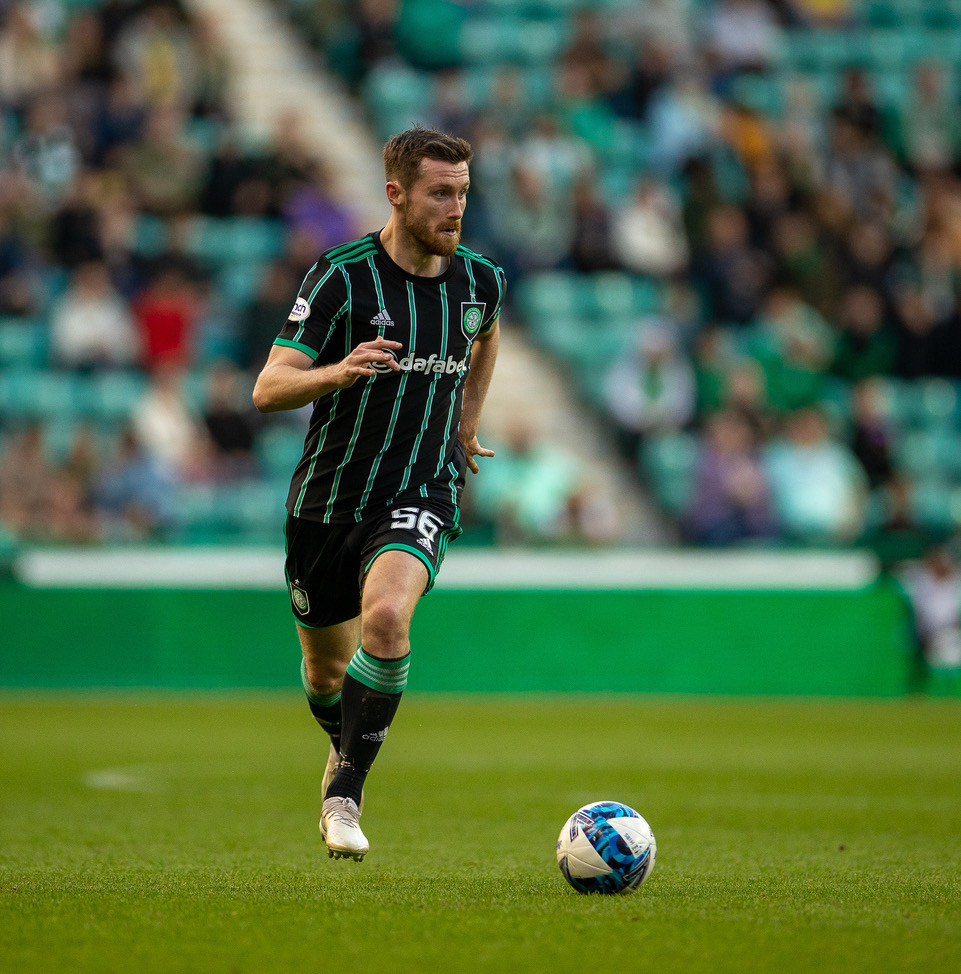 TONY THE TIGER – 5/10 – Tony did get in a few telling balls but played with a stutter that made him the footballing equivalent of Ronnie Barker's Arkwright; Ultimately led to Tony conceding a stupid pen and
leaving his flank Open All Hours, which they exploited well.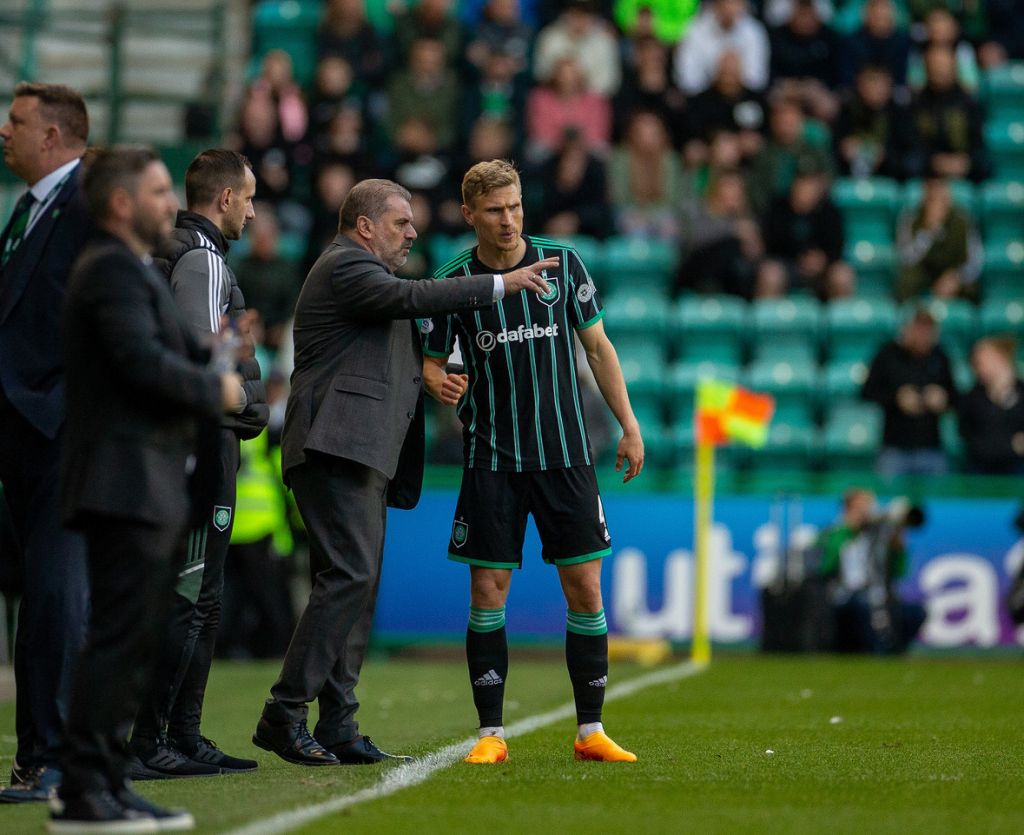 STAR LORD – 6.5/10 – Another decent outing for Staglord, faced up well to Hibs brawny forwards and hardly had a mis-step as he covered as much as he could for the rest of the Suicide Squad; sorry, 'defence.'
MR.KOBAYASHI – 3.5/10 – Whatever Keyser Soze sees in the Japanese boyband frontman, it's not yet translated into a Celtic shirt. Casual, rolled too easy, required a superb Bane save to get him out of double-jail early after gifting possession and then being out-muscled in a back-post jump while trying to redeem himself. Things didn't improve, and was run around like a dealership's test-drive Honda when we dropped to ten men.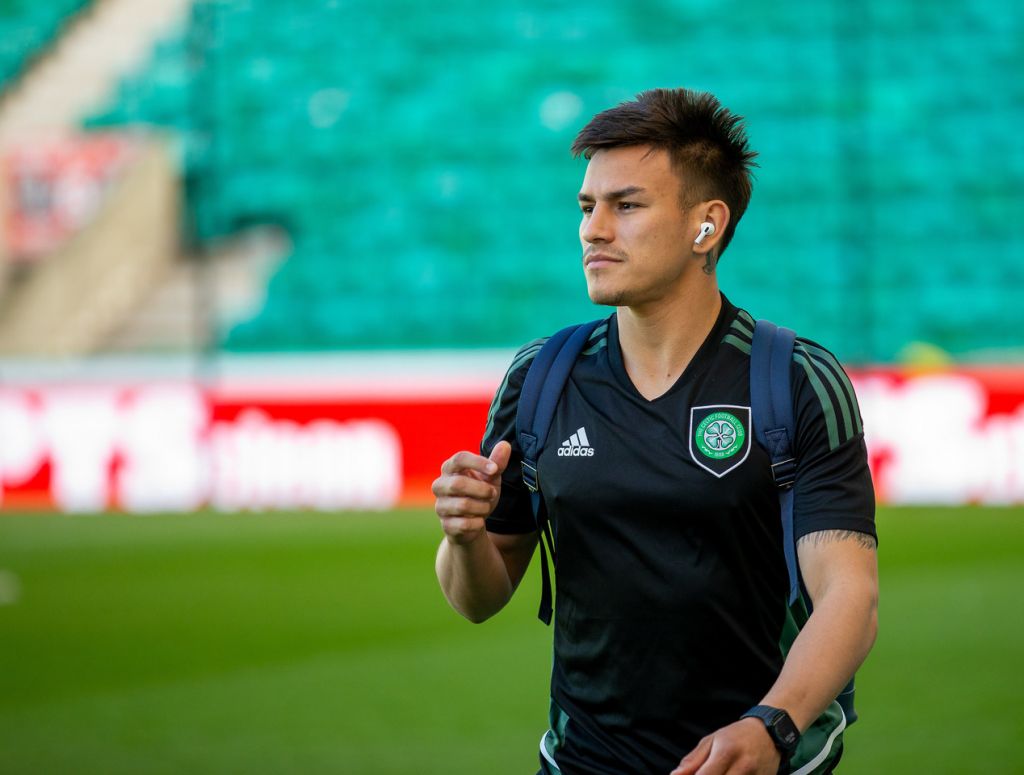 DIEGO ARMANDO MARADONA – 4/10 – Best thing the wee man did all night was deliver the meme of the game in a couple of shaking-head close ups when the roof had caved in. Awful passing and touch; just not in the game mentally or physically.
CALMAC – 6/10 – Took total charge of the middle for the first half hour and for all the world it looked like the Kapellmeister would conduct a Celtic symphony to a resounding victory. But after the break the rhythm section fell apart and he hadn't the players around him to produce a reprise.
TONIO IWATAO – 5/10 – Quiet. Too quiet; Like the best westerns, but not appropriate for Wild West Leith. He's got the guns to be a gunslinger but we waited all night fo him to break them out and retake the midfield after their resurgence. Nope; must've been shot offscreen in the second act.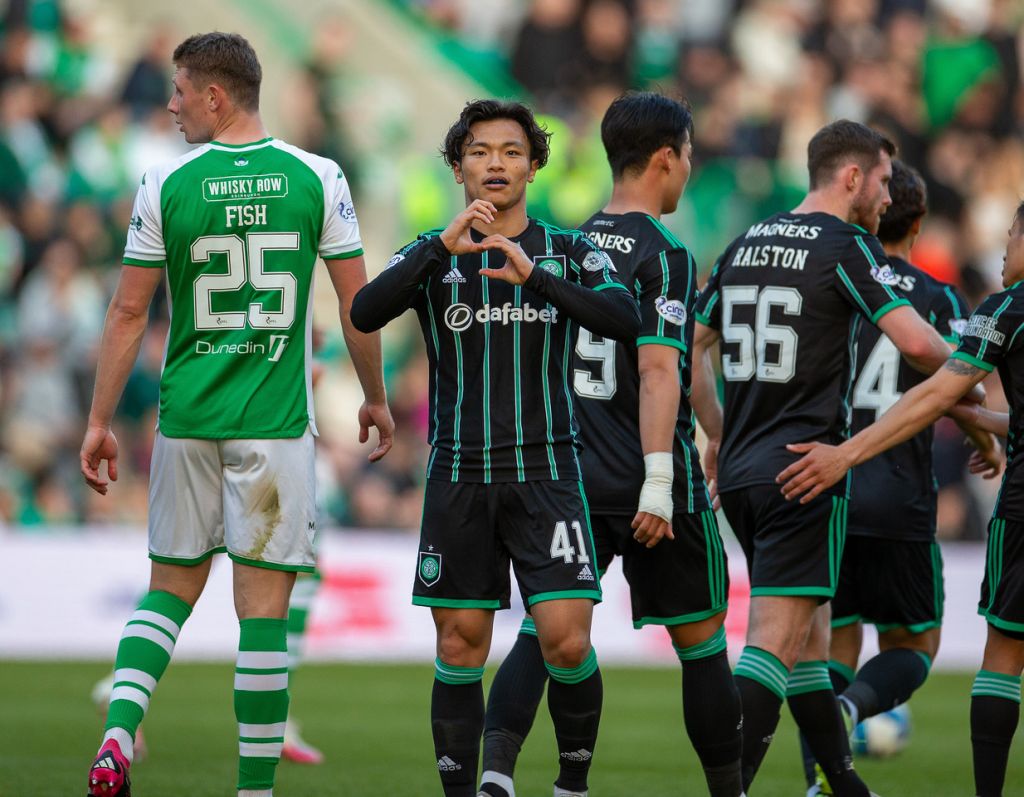 HAKUNA HATATE – 6/10 – A night where Reo got his groove back. Somewhat. Appeared sharper and more dangerous in his movement, rolled in a fine penalty, instrumental in the break for the a second. But lack of energy reserves and peak fitness ensured he was stifled when we were a man down.
ABADASS – 5/10 – Still think the young scampering superstar looks more focussed and intense in his work since differences were settled. Threatening and lively early on, stopped by the keeper, then faded from the game badly after he missed a sitter.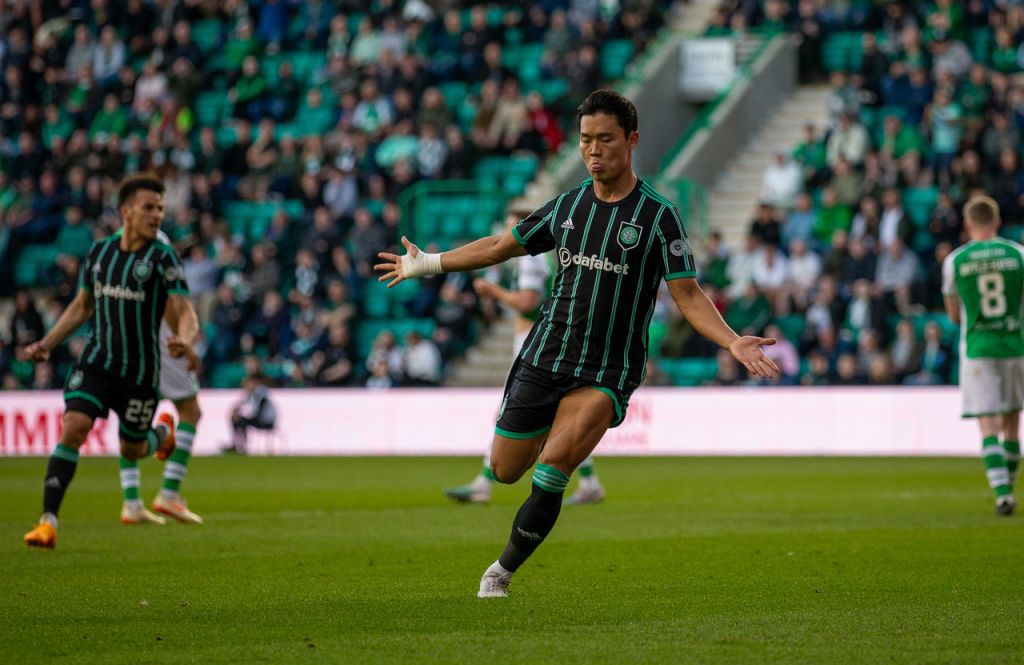 OH BHOY – 7/10 MOTM – Always good to see a central striker mad for it, battling and hungry. Hit the bar, produced a great save after some robust skilful individual work, and got his reward with killer-instinct to poke home. Then…Well, for heaven's sake; Survived a challenge that could have torn his achilles tendon off his heel. More on that below. Just happy to see the Bhoy Oh walk off and not be carried off.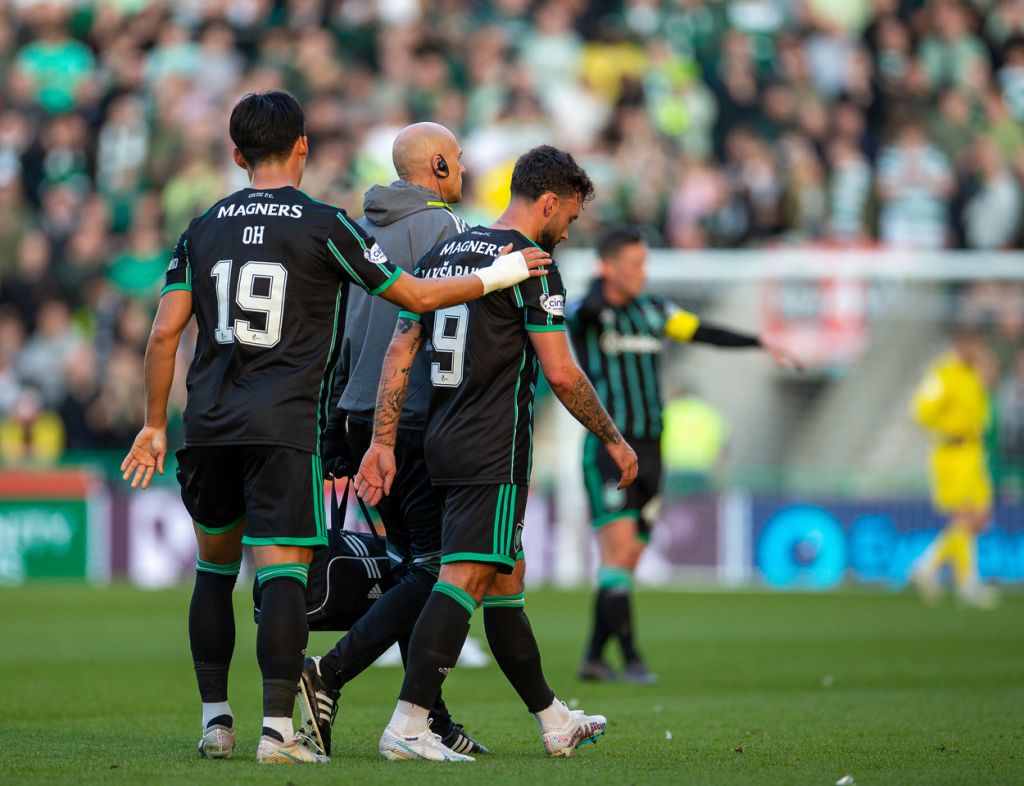 HACKY SACK – N/A – Escaped the shambles early with a pull. No, Jamesy…
SUBS –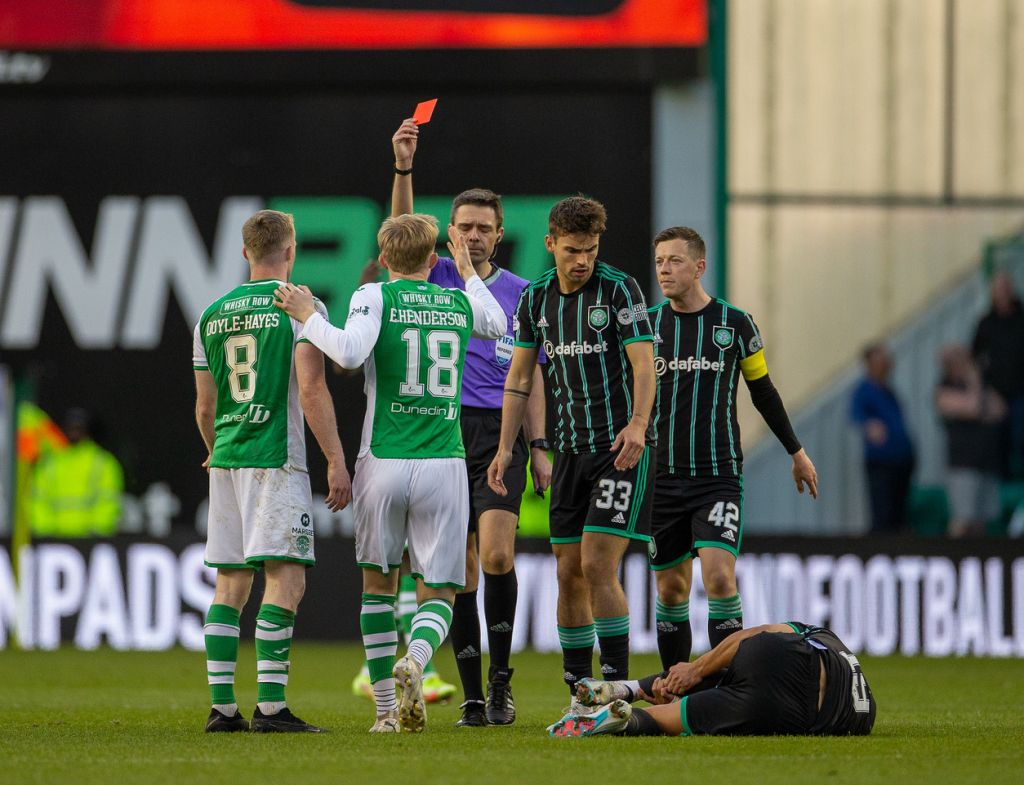 THE BUILDER – N/A –  Fumbled about the park for a while, wondering where everyone was.
LORD KATSUMOTO – 5.5/10 – LOL, maniac. Right from his introduction he was tearing about and tearing into them, giving the home support the eye, and also whipping in some telling crosses. You just kind of knew there was Daizen drama in the air and the priapic Clancy couldn't believe his luck after a typical Daizen closing-down moment invoked a second card after a clumsy slip. Laughable nonsense officiating; yes it is, when you compare it to the Oh 'challenge'.
KILLER MUSHROOM – N/A – I have to? Damn.
EDDIE TURNBULL – N/A – Kind of disappeared in slow motion. A bit like his Celtic career. Happy, though, to be on the old park again with the green and white all around him; just couldn't work out why matron had dressed him in black. Am I reffing? Who's that large Australian gentleman swearing at me?
JAMESY – N/A – You thought you'd seen the back of Jamesy. Well, Leith, here's his front! And all the skinny (and some NOT so skinny…Yes, you, Chunk…) wee virgins in their ultras section stripped to the waist with excitement.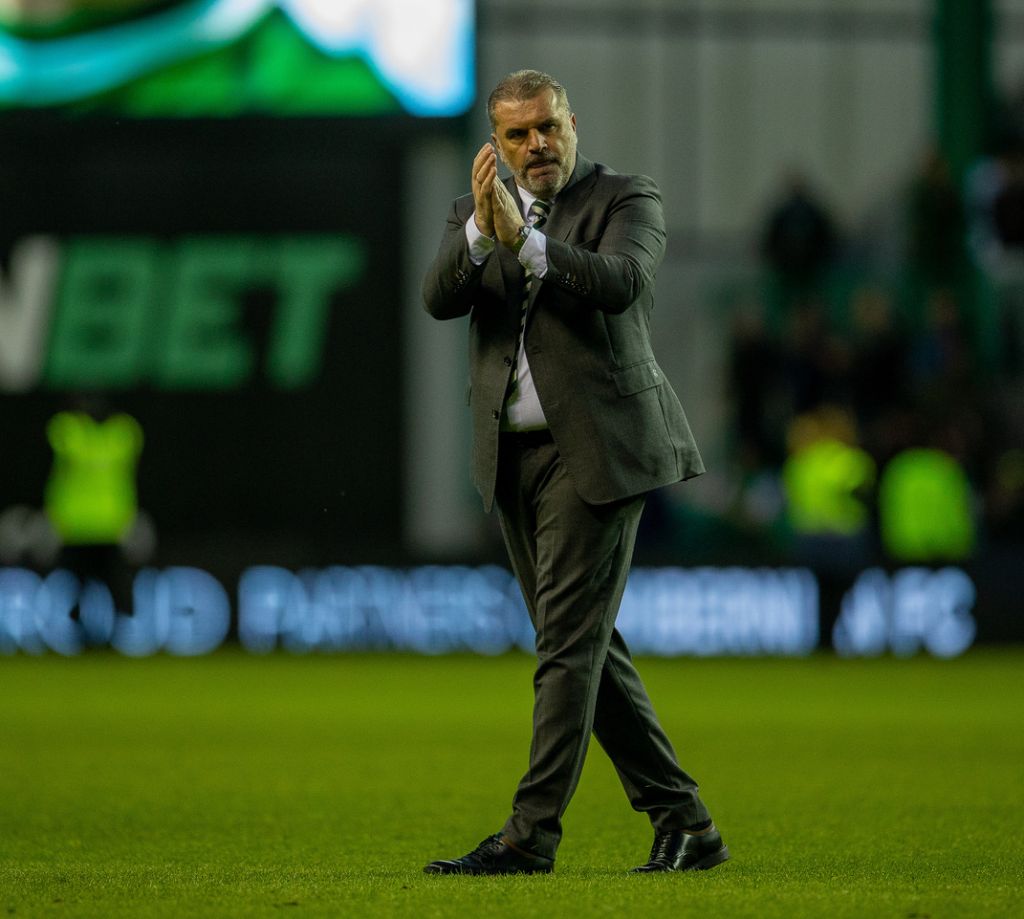 ANITA DOBSON – 6/10 – If only he'd occasionally employ Aussie Rules tactics and justly nut an official or two to protect his Bhoys. I can imagine the thought ran through the Big Mhan's heid a few times last night. Everything seemed just tickety-boo and the squad were getting a fine runout, synching into the Angeball mechanism with notable aplomb. For the first third of the game. When the home side's half-time heroin kicked in and Hibs
got back at us, Ange's subs didn't work out. We lost shape and tempo and fell apart like an Alfie Morelos fitness regime.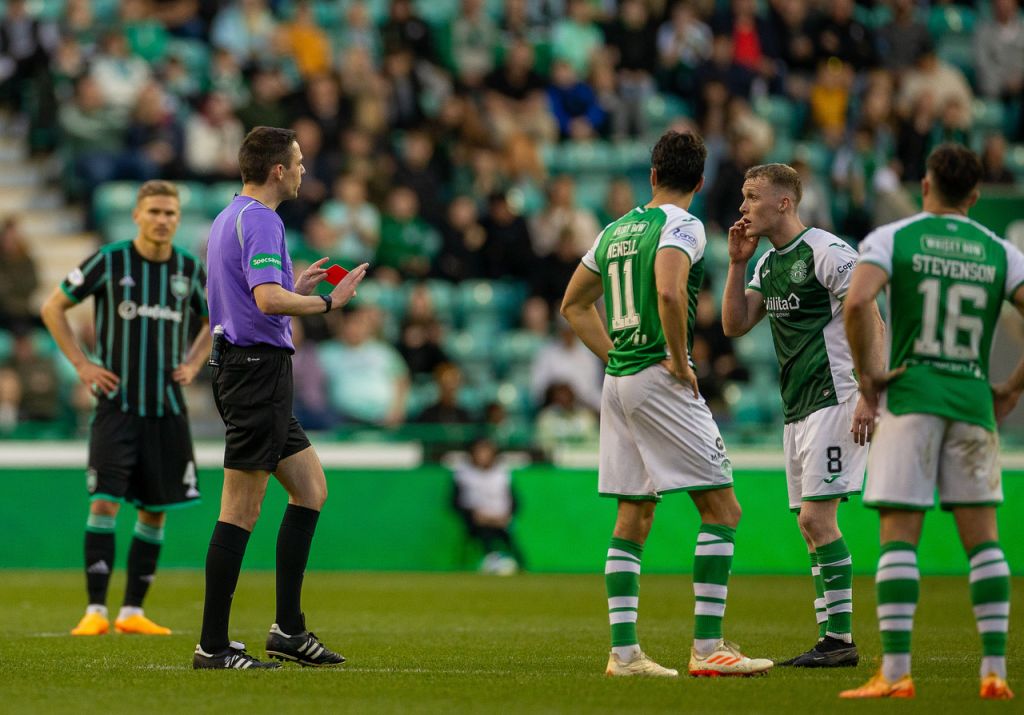 MIBBERY – 8/10 – Second last league game of the season to properly nail us. . Yes, Daizen, yes the strained VAR Indy-and-the-Raiders-Of- The-Lost-Ark efforts to find a way to disallow our second were typical of them, but…This is clown circus supreme: And Celtic TV providing the prancing horses – honestly guys, you consider that rescinded red as justice? That 'tackle' on Oh was LAUNCHED from behind as he sprinted away, deliberately catching his extended leg, calf and achilles – so what if the contact was laces and not studs! For HEAVEN'S SAKE!
Full force, a wrecking attempt with INTENT to wipe him out that could have carried – SHOULD have carried -devastating results. Testament to the Bhoy Oh's flexibility, fitness and recovery that he came through unscathed; probabilities for that sort of hit are long-term injury; and that's a hopeful prognosis.
A  FLAMING disgrace of officiating between Clancy Drew and the witless Dog on VAR who questioned the red. Serious injury to our players now a real possibility; watch this space for the Cup Final and the last desperate attempts to save the Zombies sinking ship next season. These scumbags are going to let things out of control.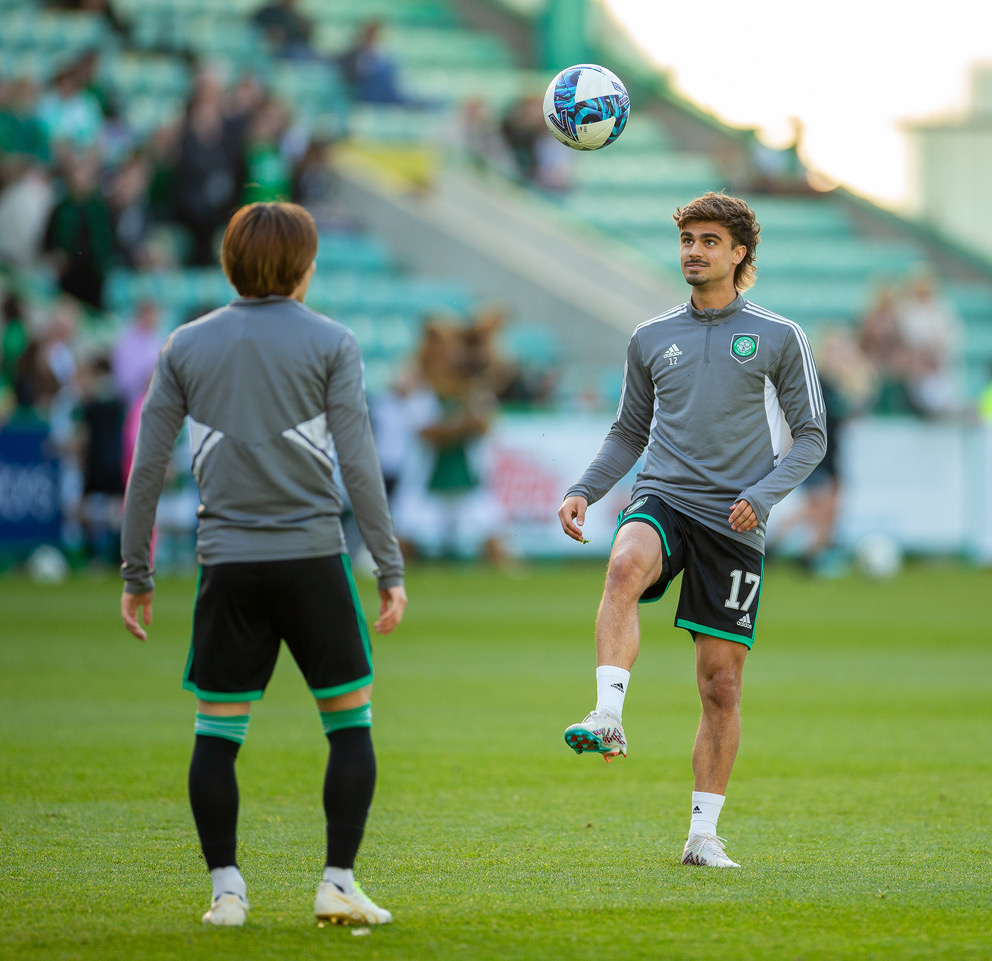 OVERALL – 5/10 – I hate end-of-season friendlies almost as much as I do pre-season ones. That competitive edge is just… Absent. And it's tough to slap our Bhoys around critically when you know THEY were the ones
who did it when it counted and are deserved CHAMPIONS. So a bizarre and savage evening unfolded in Das Kapital. Complete Angeball control of the opening half hour and by half-time the bookies were closing down the 3-0/4-0 Hoops books.
Then Daizen went careering and freewheeling like he'd been cast in Kill Bill 4, the Hibees scored a goal from Zidane's back catalogue and the clown with the whistle fails to level up the tens. Ultimately we lose our way, the subs only detract from an already toiling performance and we do a Barcelona – get pumped yet again
after the big Job has been done.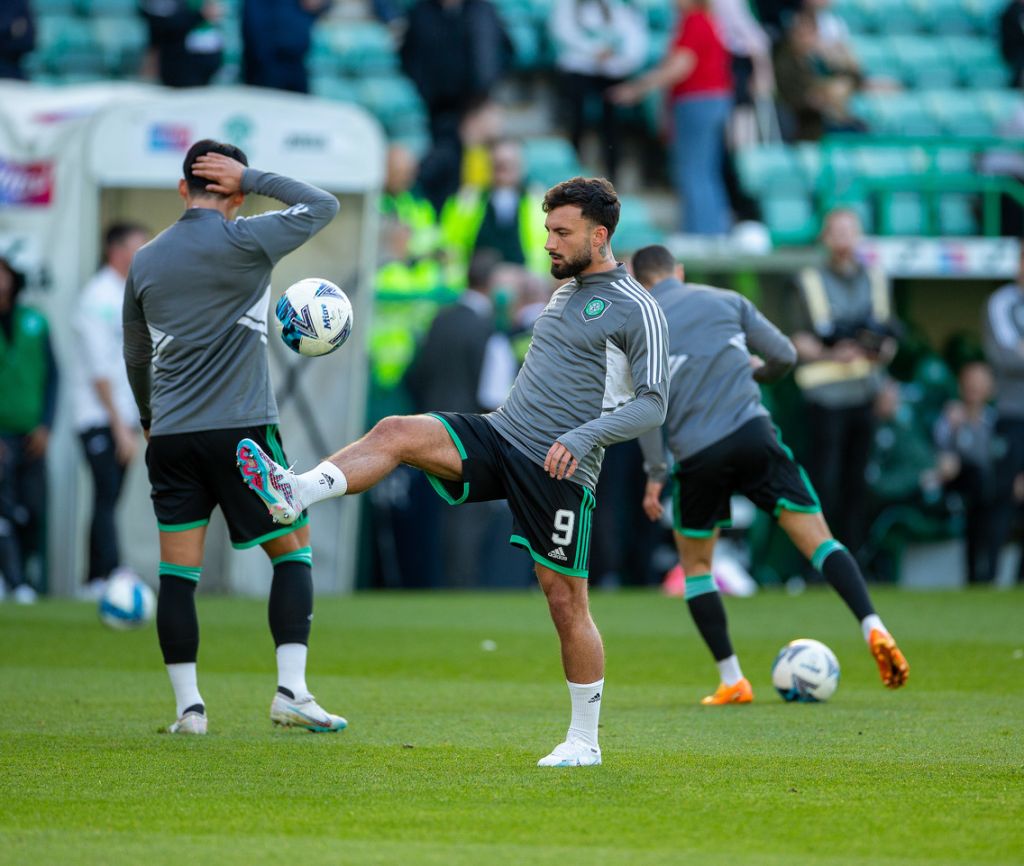 It was pretty entertaining, if infuriating, stuff and the only wry smile managed was that Hibs took more goals off us that the current Bottlers After-The-Fact Super-Cup Leaders did a fortnight ago; Who amusingly appear to have collapsed and conceded in the last minute as news of Tina Turner's passing hit a simply depressed Mordor.
What? I had to. C'mon. Loved big leggy Tina. RIP. And every proper musical superstar's allowed one duff track…Always though 'Nutbush City Limits' more suited the Zombie nuthooseanyway…
Saturday. Champions Day. All will be forgiven when Calmac lifts the only one that counts.
Go Away Now
Sandman