SANDMAN'S DEFINITIVE RATINGS: CELTIC @ TANNADICE…
"We, as prime(eval) travelling support representatives, are delighted to find that our CL opponents each have shipyards in their cities for us to hide in when we go over all plastic-hard-man-like.

"Similarly, our team will pay tribute to the Tommy soldiers of the Great War era by being cannon fodder for the big guns.It's great to be ra-quintessential British clubbe."

– Onion Bears statement #26270800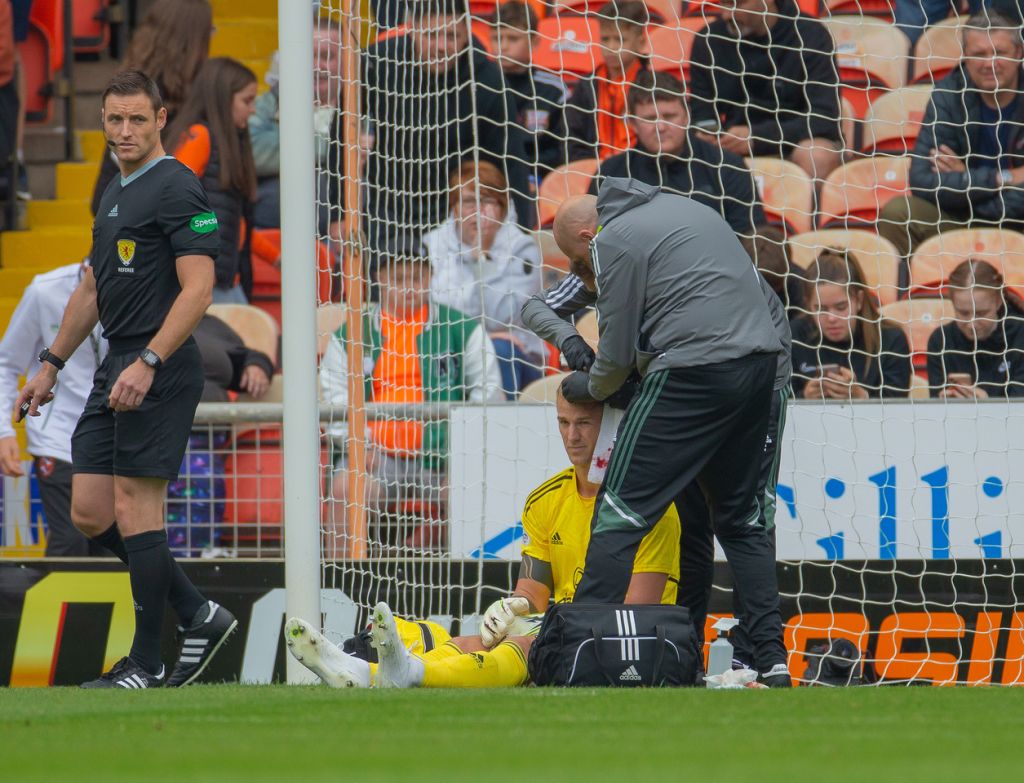 ROXIE – 9/10 – Collective Celtic Nation breath held as the blood flowed. Barely minutes into the game, big Joe does what he does best with a brilliant double-save only to be attacked by a rampaging climate hysteric hipsster who presumably thought an eighth had dropped out his glove. Thankfully he seemed to recover, if not fully – witness Starlord's anxious countenance as Joe's screaming at him to keep an eye on Luis Suarez and Pele all second half.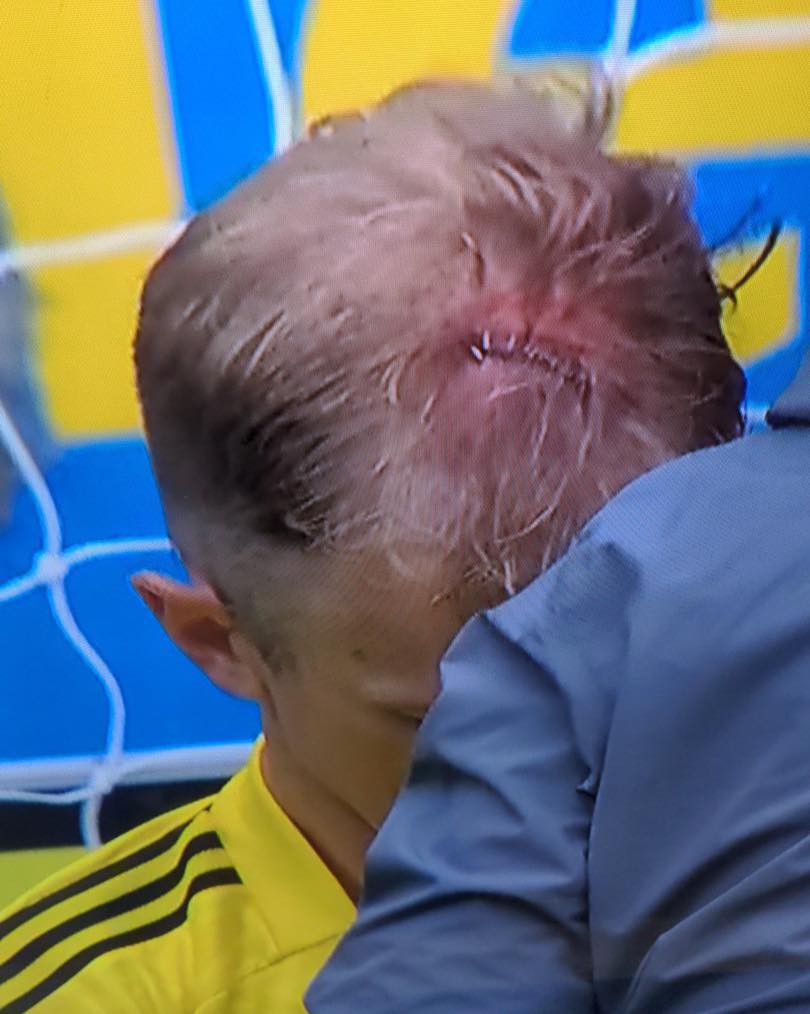 GREGGS THE BAKER – 9/10 – Laughed his way through a 90 min up against former Zombie bomb wunderkind, Middlefinger. Never troubled, nor was their goal when he chuckled off a thrashed attempt to get on the scoresheet just for the yuks.
GET CARTER – 9/10 – Seemed confused that a fellow American would buy a soccer club and pay a deranged top-knotted barber from San Francisco's Soma district to play up front. But Carter left the manhandling to Starlord and got on with his standard security measures of keeping the door closed and striding out for some air when it
suited.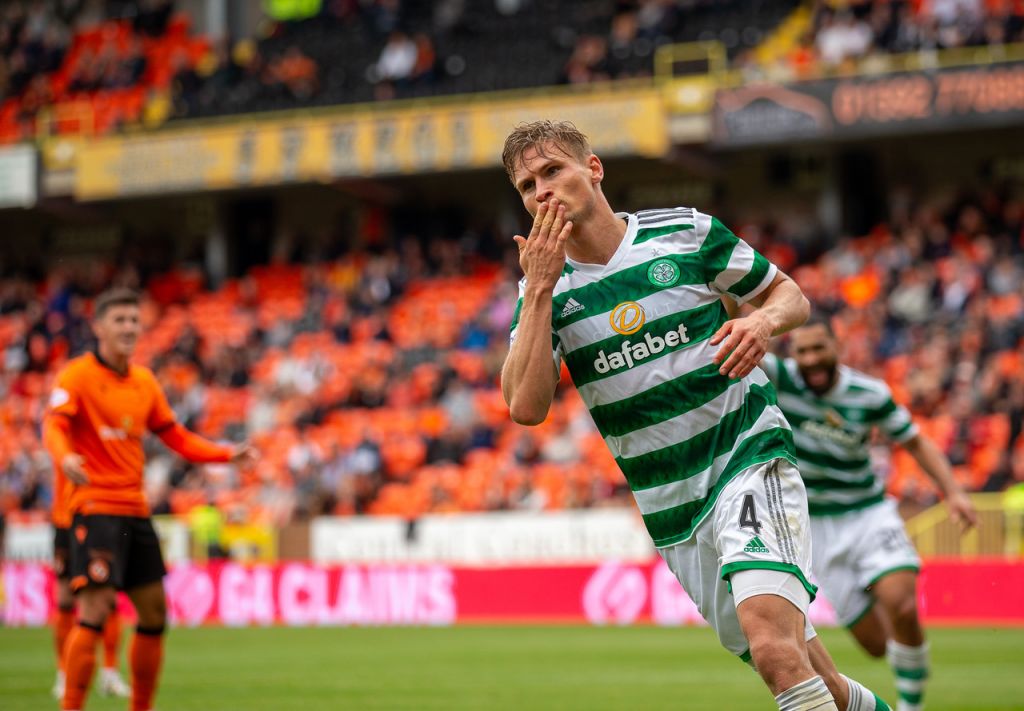 STAR LORD – 9/10 – Took time out to remind us all of our mortality and his notoriety with heart-stopping ubiquitous early lapses, then got to grips with United's answer to the upcoming Karim Benzema, some rangy beatnik walloper going by Kaftan Felcher who likes to throw his arms around. Later, when the stoner had disappeared, the human juxtaposition that is Star Lord confirmed he's deadlier than Kyogo going by his season's stats of a goal a game.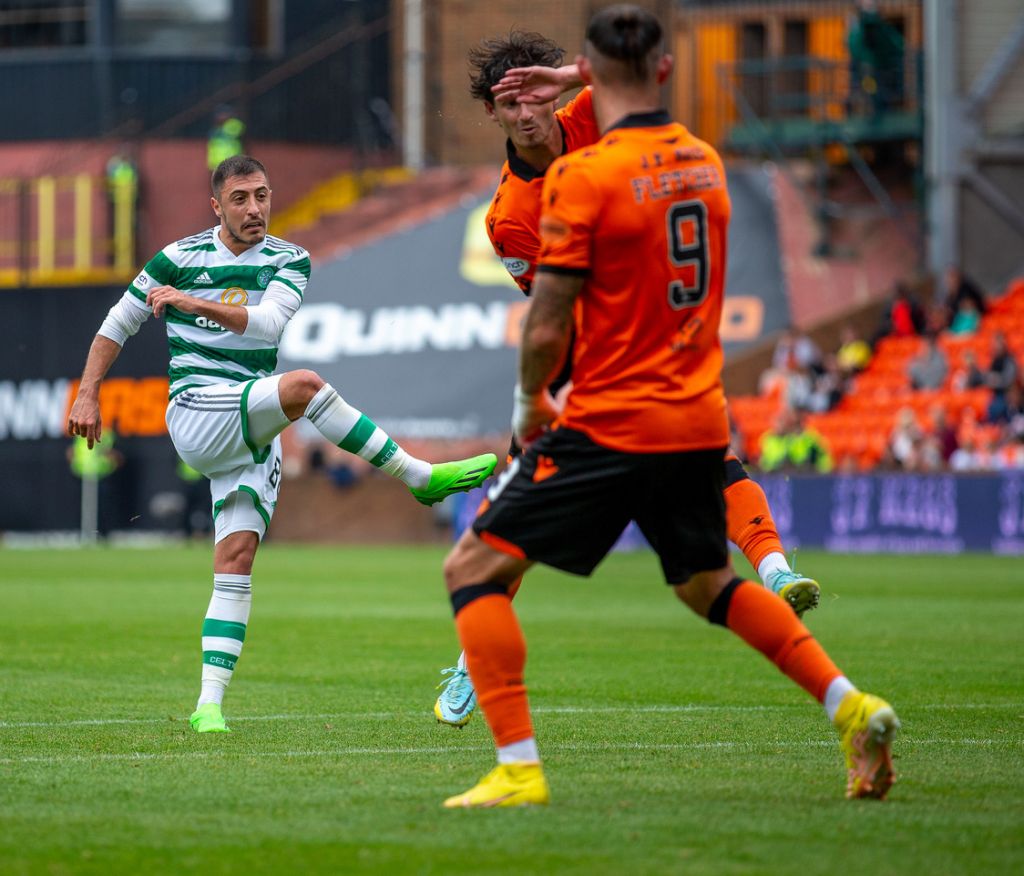 JURAN JURAN – 9/10 – Executed the 'Smack the ball off Kyogo's mushroom heid back to you to crack into the bottom corner' Lennoxtown special free-kick move perfectly. Aside, got his engine going early and that non-stop
motion from the full-back area created avenues down the flank we exploited well.
CALMAC – 8.9/10 – "Dear Santa…" And in his stocking was just what he asked for – Real Madrid. Exactly 4 months
early. So the skipper had two matches to fine-tune his biological metronome before playing the game of his dream-life. Today, against proven European competitors, and a bounce game against Euro charlatans Glasgow Gretna next Saturday. This one he breezed through in almost customary manner: controlled, efficient, composed and, when required, instrumental. Critique – failed to guide in the TENTH, thus agonisingly missing the record and not getting my 'Calmac from outside box' 20/1 goal bet up. The bhugger…
THE BUILDER – 9/10 – The SMSM's current favourite 'Sell A Bhoy' subject amusingly refuses to take the presser bait about EPL interests and leaves them frustrated as a skint Alfie in a lap-dance club; So the embittered hacks seeth as our raw diamond refines his gemstone status with each dazzling performance. Best word for today's footballing feast from his gifted boots? 'Admirable'.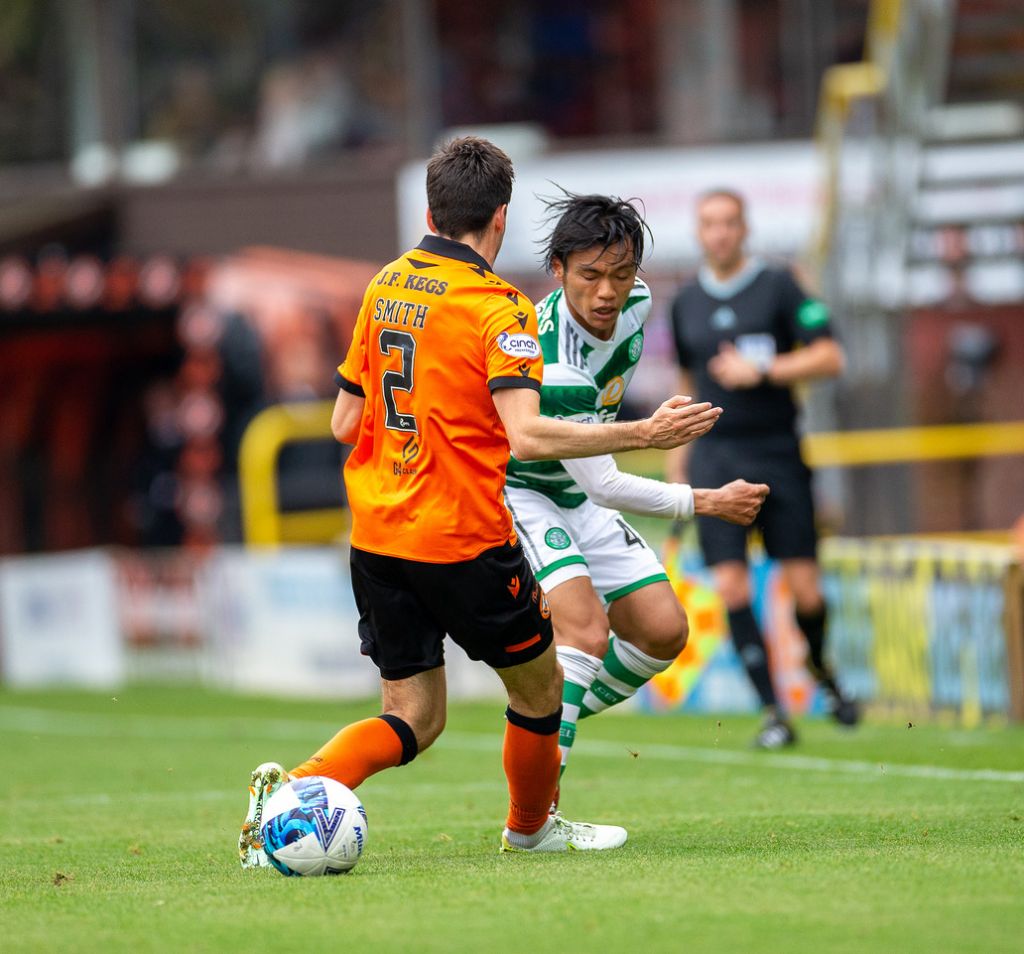 HAKUNA HATATE – 9/10 – Ping! One crossfield laser-guided humdinger of a pass to Abadass and I knew Reo's eye was in. And United were down and out. His movement complemented the passing range and some of his link-up play had arses off plastic, (as if anyone actually sits down at  away games – Ed).  Keen, sharp and more to offer, soon…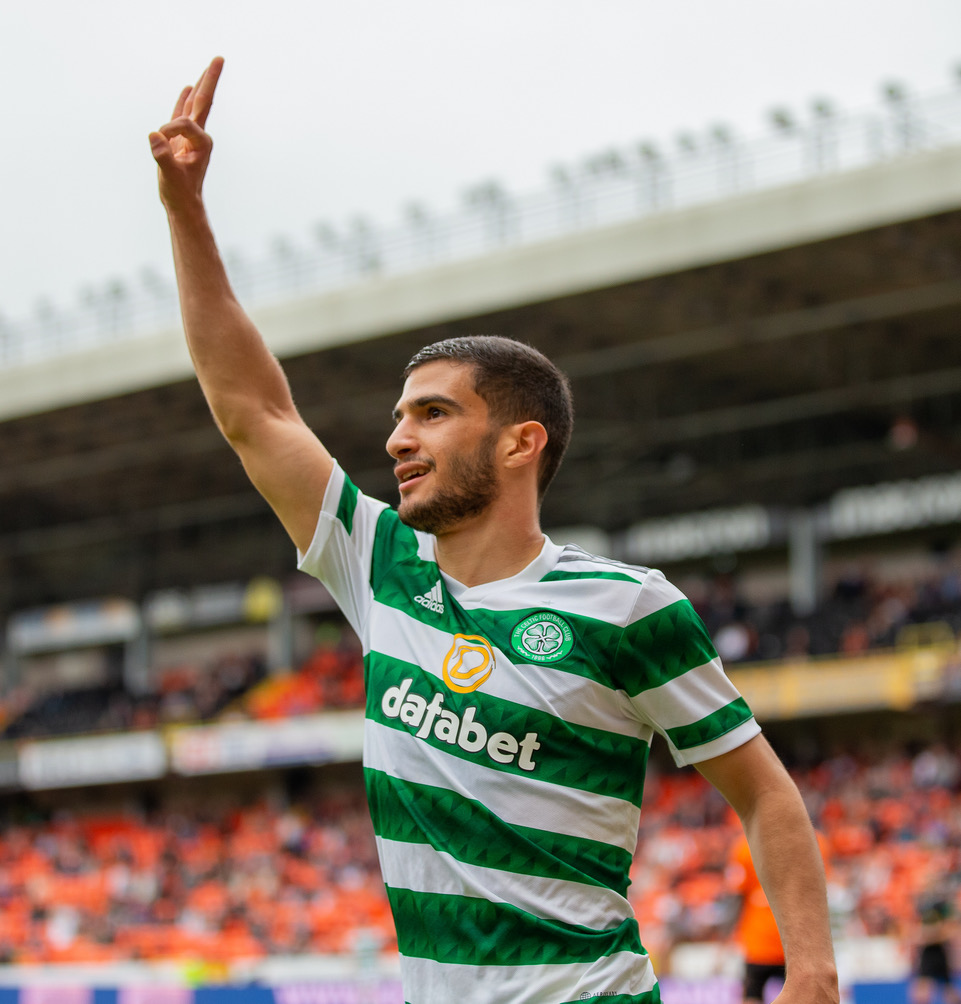 ABADASS – 9/10 – A chance, kid, so make sure you take it. He did – 3 times. Might even have had more as he scuttled at frightening pace up and down the wing, restless, relentless. His hat-trick capper was the sweetest
of dinks and brought back the big smile we've been missing since his big mate Nir went far. Borna Barisic was watching that today.
From behind his couch.
Wearing a nappy.
🗣️ "I'm really happy."

Player of the Match Liel Abada reacts to scoring a hat-trick in Celtic's 9-0 win against Dundee United 🎯 pic.twitter.com/dczc1Z29g5

— Sky Sports Scotland (@ScotlandSky) August 28, 2022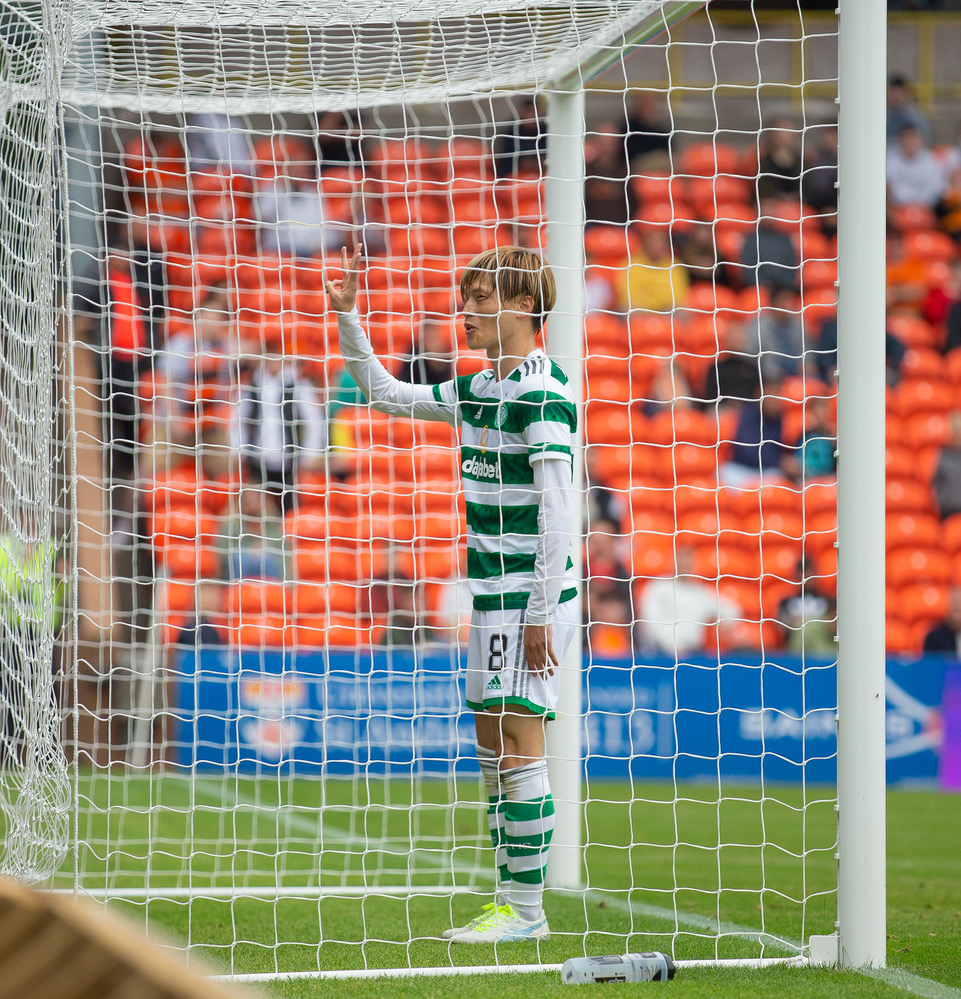 MR.KOBAYASHI – 9.1/10 MOTM – Sharp as a katana blade, deadly as any tachi or tanto forged and folded by the legendary Gorō Nyūdō Masamune; our own Japanese pioneer is becoming a legend. Incisive finish to start the day's slaughter, stunning finish to ramp it up a notch, and a typical finish to complete his hat-trick, born of instinct and nous. Save him midweek. Unleash a fit and rampant Kyogo on the Hordes of Hell next Saturday; I'll get the
popcorn in.
NOTEBOOK – 9/10 – Where were ye? Spent the first half composing a new hit, 'Don't Wake Me Up, I'm Watching Kyogo' before popping up to tweak United's insecurity into terror with our fourth. Thereafter, hardly required to do much more than stand wide and jig around a little to keep their defence bubbling; literally.
SUBS:
LORD KATSUMOTO – 9/10 – What, this is not honourable from the home army. I will smite them further by helping deliver a killing blow, that they learn what true sacrifice is for their people.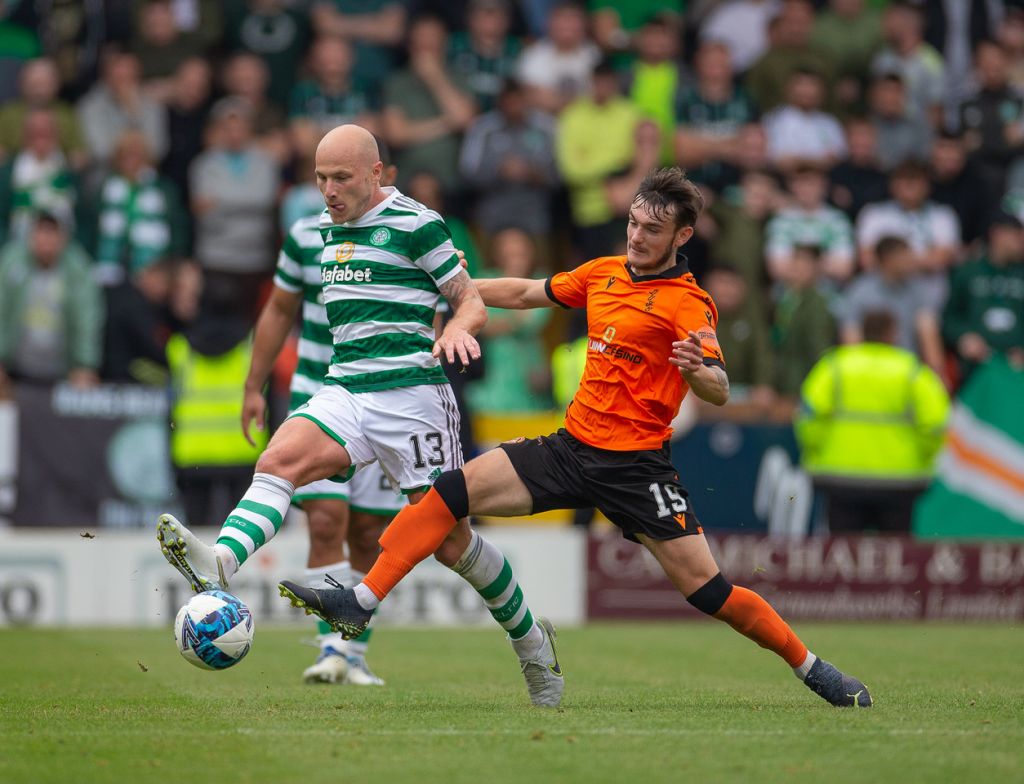 MOOEY – 9/10 – Revelled in the domination of midfield we exerted. Slotted in effortlessly to allow Calmac to push
forward. And miss. 20/1, ffs…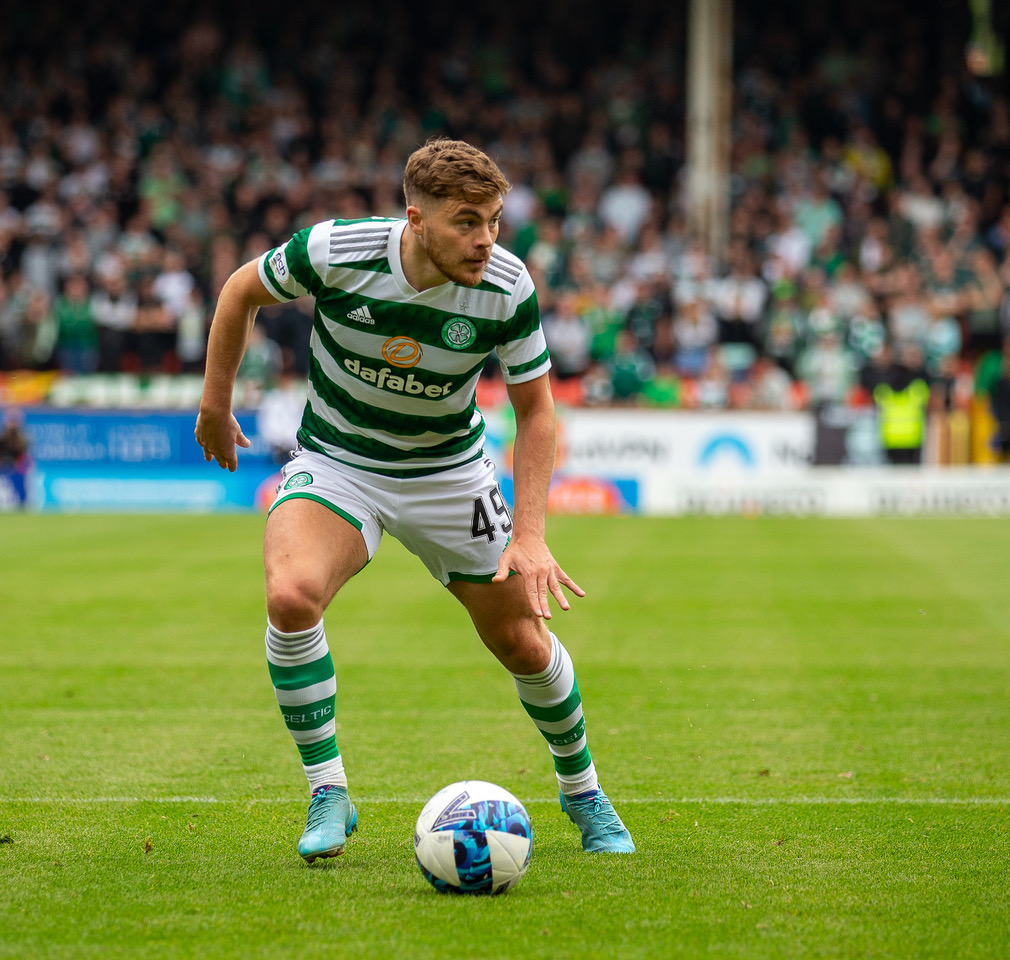 JAMESY – 9/10 – Jamesy's 'done' Dundee many a time, and appeared a bit miffed there were no home burds left in the stadium by the time he got on. He even switched wings in search of someone to 'impress' but settled for keeping it caged and instead made more of an impression on the football side of things with some fluid moments. No pun intended.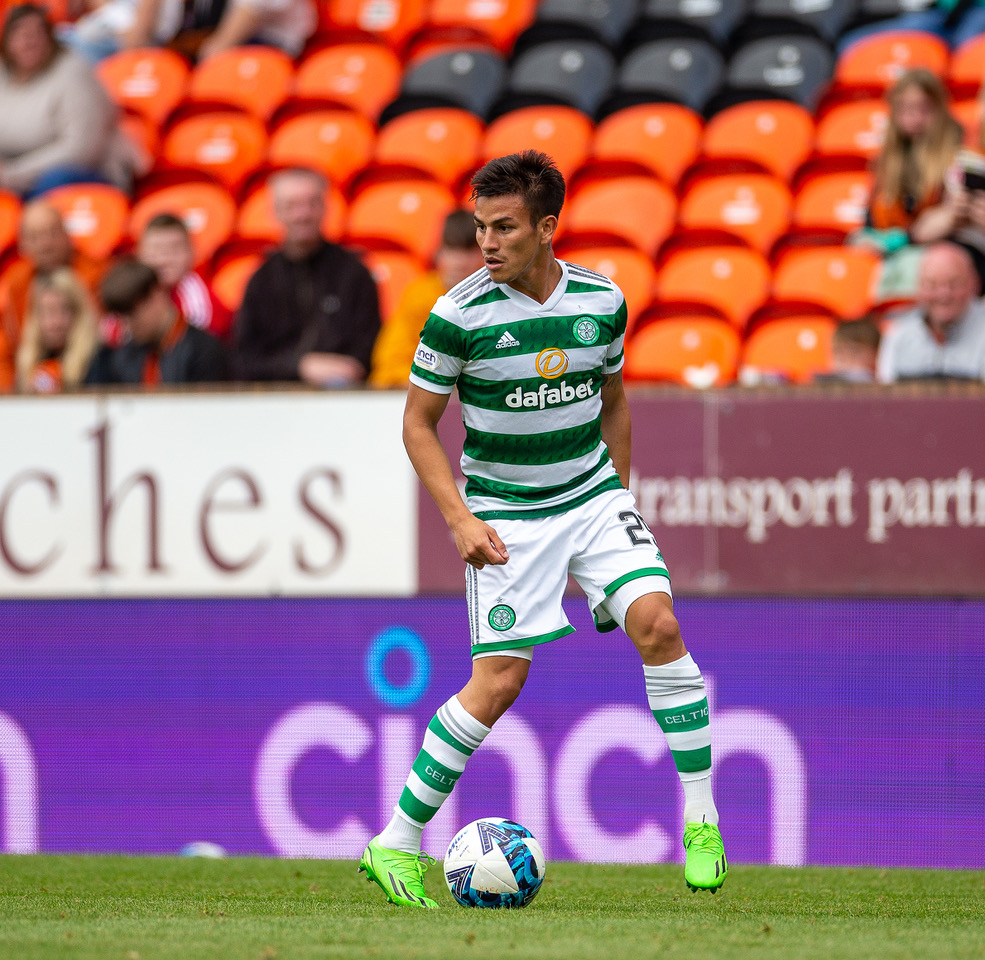 DIEGO ARMANDO MARADONA – 9/10 – Yas! finally, I get to wear the D10S top and enrage Zombie squaddies about Las Malvinas whilst punching the air in symbolic Hand of God glory. A Celtic scouting miracle – a blade-runner dispatched to the Buenos Aires slums of Villa Fiorito to trace the numerous bloodlines of the greatest player ever to have lived, delivers us a new incarnation of D10S.
Having already proven his heritage by getting smashed on Guinness partying hard and noising up the blue-nosed polis, today we saw him kick a ball in anger and the signs were crisp and promising.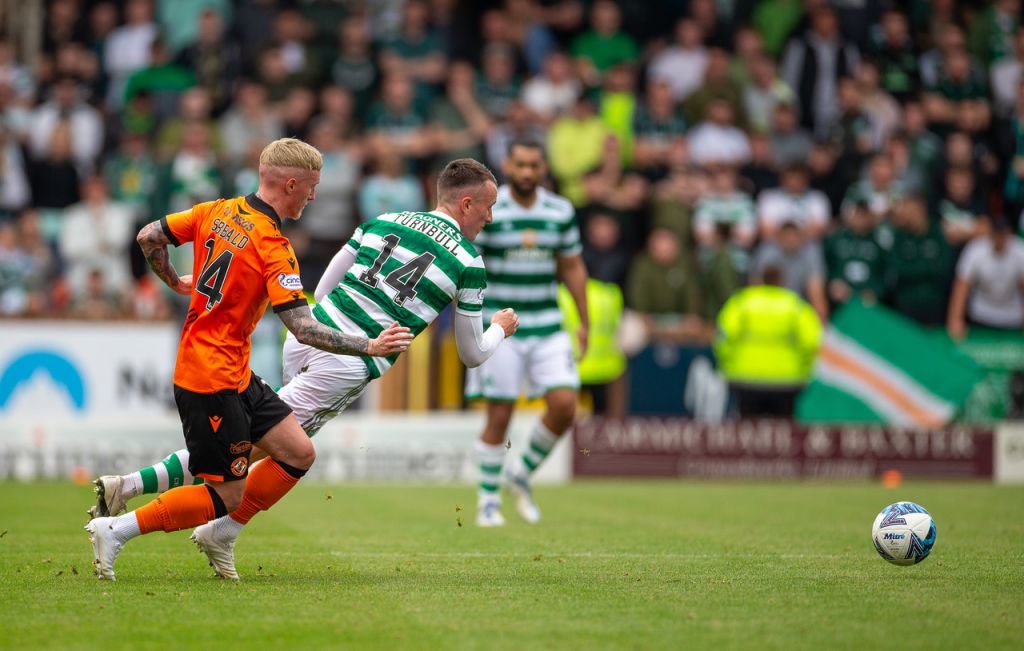 EDDIE TURNBULL – 9/10 – We know he's skilful but he took showboating to stupid Tiger Woods levels by adding backspin to a heider that tantalised the tenth goal, before bending the physical laws of the universe and bouncing back out off the line.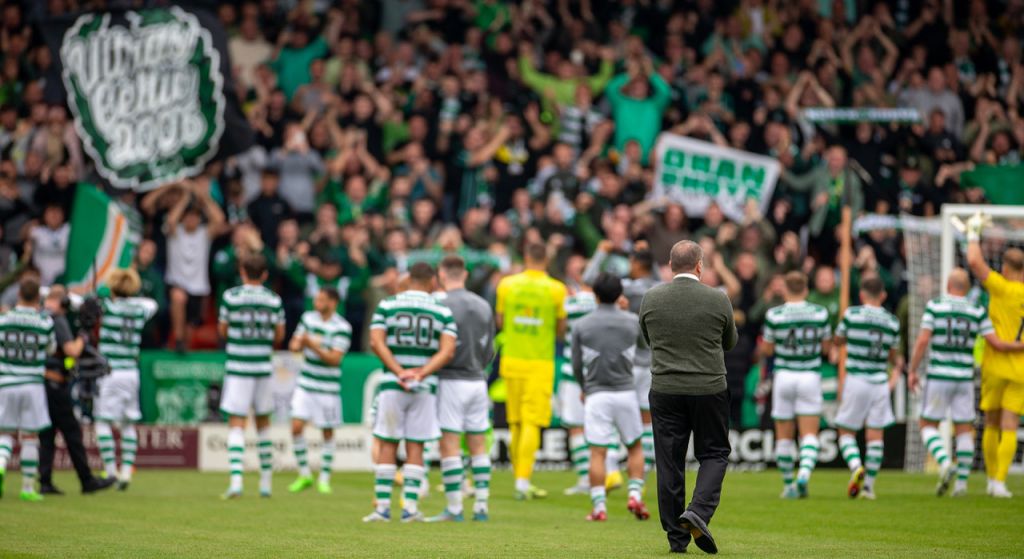 ANITA DOBSON – 9/10 – Jesus wept. 'We Never Stop', said Ange last summer. 'Don't ye, aye?' we questioned with reservation, back then. Now, a year on, all skepticism stops. Ask Dundee United. "Naw, he disnae. Naw, they didnae." Are the replies minger housewives across Dundonia are receiving from crestfallen Arabs tonight as they sweep their blootered men off the close doorsteps. And Angeball's not even fully perfected. And he's not even fully satisfied with what he's getting. Excellent. Quite a season ahead.
MIBBERY – 0/10 – Stakes were raised high yesterday as Don(ny see a thing) Robertson took a massive lead in the 'Cannae Flamin' Believe The Cheating James Hunt Didn't Give That' Trophy chase with a masterstroke of master masonry officiating as he let off Bobby Sands' family black-sheep American newphew with a straight red.
This lunchtime, McLean was impotent. A brief surge of blood to the groin in the opening scuffle as he carded Felcher for not quite fully scalping Joe. But for the next 80+ minutes he had to endure every MIBs nightmare; a rampant, untouchable Celtfest. Poor Steven. With a 'v'.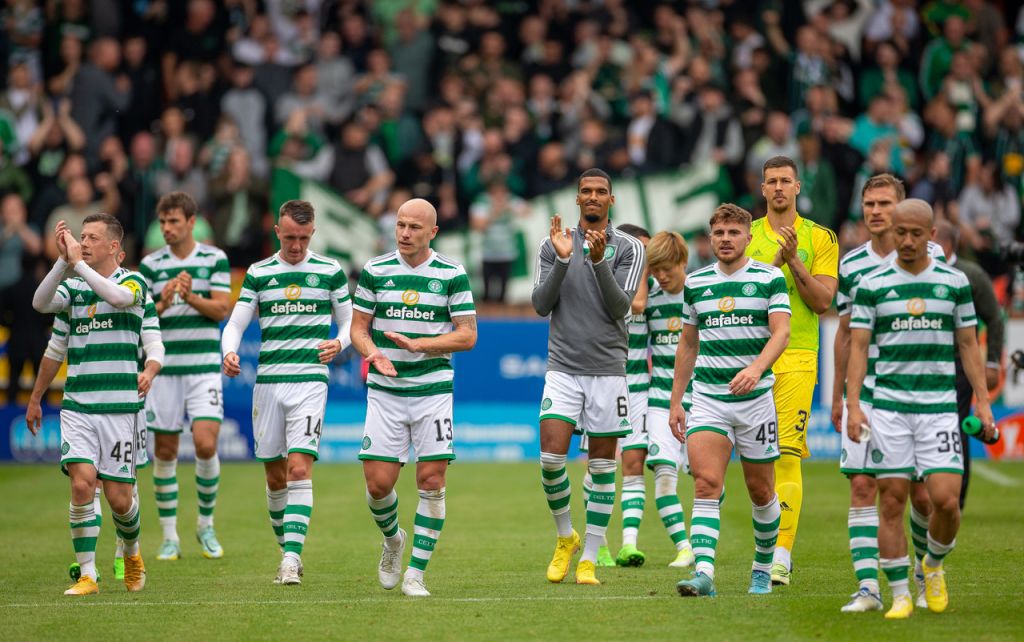 OVERALL – 9/10 – NINE. 'NEIN!' squealed the Bears, as their goal difference feel-good factor disintegrated like a buffet in the Morelos household. So the Arabs' newfound wealth turned out to be a myth, and a place of struggle in times past became a glorious record-breaking killing ground as a new Celtic era finds its footing, and its eye. Not that we didn't have a competitive opponent – until the second strike went in like a Mitsubishi Zero at Okinawa
there was a robust element to the game.
But Ange's Celtic are conditioned to be like a biblical locust swarm. Relentlessly in your face, hunting down the ball, perpetual motion – only takes a few seconds to seize upon lapses and you're done; Ruthless. Few sides in Scotland can live with this, as we'll find out in coming months.
As for the CL – can we function at such levels? That is the great unknown and the great anticipation. One thing's for sure – we'll give it a go until we find out.
We. Never. Stop.
Go Away Now
Sandman
Celtic on cloud 9 thanks to goals from Jota, Juranovic, Starfelt, and hat tricks from Kyogo and Abada 🧵 pic.twitter.com/EKs8q08gpO

— Vagelis Georgariou (@vagelisgeo) August 28, 2022