SANDMAN'S DEFINITIVE RATINGS…Celtic at the Staunch Swamps…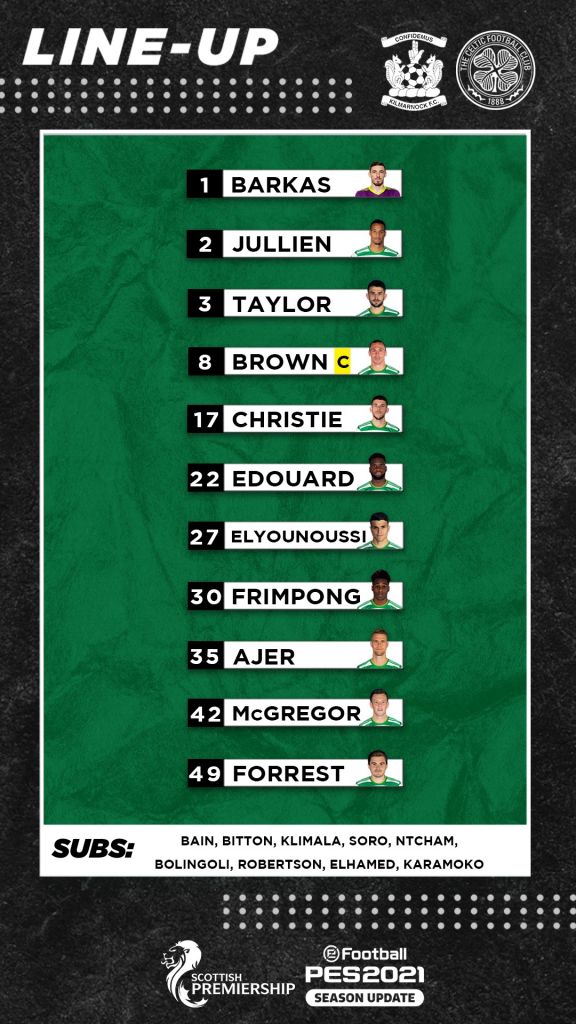 "Auld Killie, where 'ner a town surpasses for honest men and bonny lasses…
Naw, hang on, that's Ayr. Killie's a junkie dump. An aw that…'
Rabbie Burns, 'Odes To Journeys Through Staunch Swamps'.
"It's the same old song
Back at Killie
Where football don't belong
And the Celtic just can't get it on…"
The Four Tops
B.A BARKAS – 7/10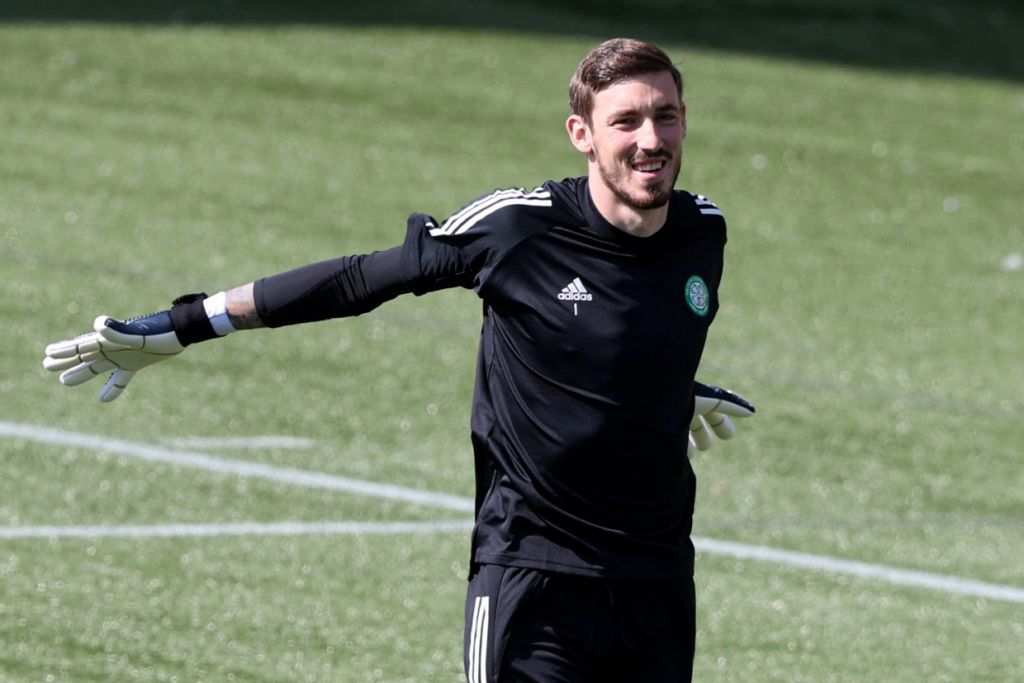 He ain't gettin' on no plane, fool! Aversion to air travel explained the delay in signing but finally Lennony got his goalie, albeit tied-up and thrown out the back of a van at the main doors, driven by a wild-eyed madman and a cigar-chewing, grizzled 'Nam veteran.
So he's not great with anything in the air but looks useful on the ground. And with explosives. Clean-sheet debut dreams were bust by the Keystone Cops tribute in front of him. Nothing to do bar pick the pen he almost reached out of the net. Handling and footwork were tidily unalarming.
GREGGS – 6/10
Both Kilmarnock branches of his delicious cholesterol-boosting bakeries were forced to close down due to vandalism after his Celtic transfer. Amazingly there was no 'boo' button on the crowd-DJ's console for his
return. His game was a metaphor for the Celtic performance – tidy and sharp enough to start but began to stall and get hesitant when we really needed early balls in behind their Alamo defence.
PINGPONG – 6/10
All energy and effort but no cutting edge to his forays forward, so we got no product as he fizzed around like a firework fallen out of the milk bottle.
JULIEN CLARY – 4/10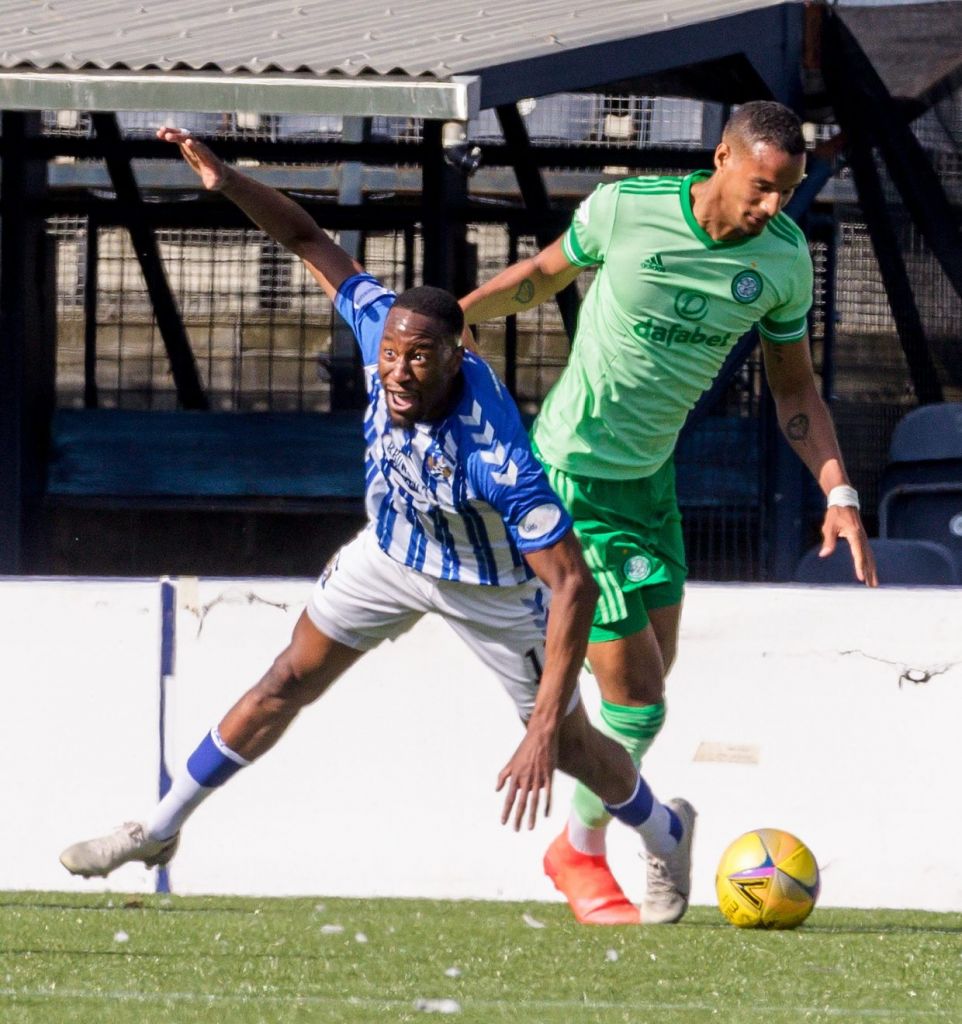 What the Sunday League defensive tomfoolery was that? Gifted them a penalty with criminal negligence to rival any Polis Scotland investigation. As Broon arrived on the scene he switched off completely and got rolled like a tourist in Leith. His major weakness was revealled minutes later as it took a great recovery to atone for another mishap – he's a big geezer but he prefers to stick in a leg or head, poke and nick the ball when he should be getting his body in they way of his opponent first. Ergo, he's comfortably out-muscled by any
big physical threat – e.g. Kambala today, Dykes at Livingston. Relinquished the man-on-man to Ajer second-half and should think about taking more of a 'sweeper' role going forward.
AJER – 6.5/10
Solid, but lacked his usual forward threat. To be fair, Julien Clary's antics had him more cautious and absorbing their big striker through the second-half – as above, he should be our main combative defender until JC gets himself adjusted.
BROON – 6.5/10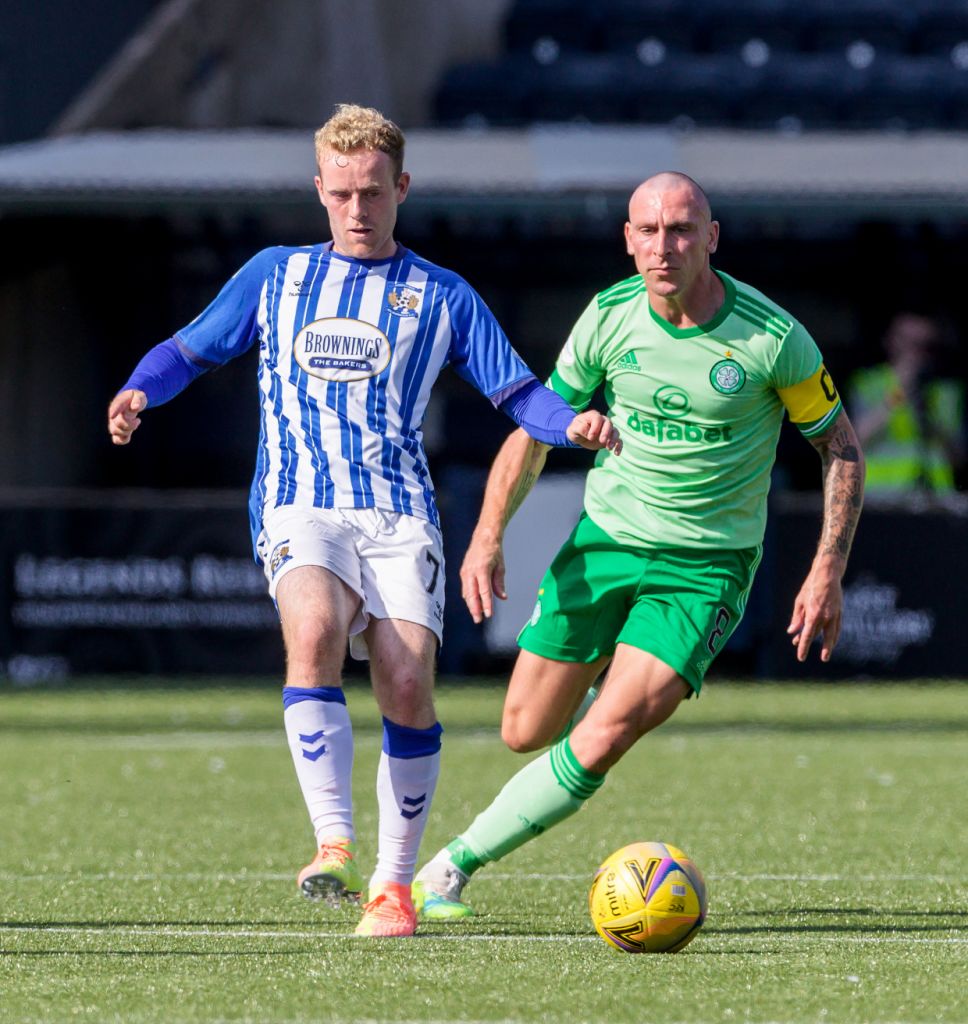 Driven, combative as ever – no joy going forward in a lacklustre engine room. Announced his presence with a deligthful two-player snap early on then took an unfair yellow for performing emergency kidney surgery before
his number came up.
CALMAC – 7/10 MOTM
Well, Trump's gone and banned TikTok but thankfully not our tik-tok-er – however, he didn't get the responses he warranted today as our clockworks jammed and space was at premium. Could have been a match-winner with
a very unlucky bar-graze, but we need him higher-up against the prison-yard backs-to-the-wall sides like today; I'd rather see him as attacking mid (the' #10′) than deep dictator in these games, slipping players in around the edge of their box.
CORPUS CHRISTIE – 6.5/10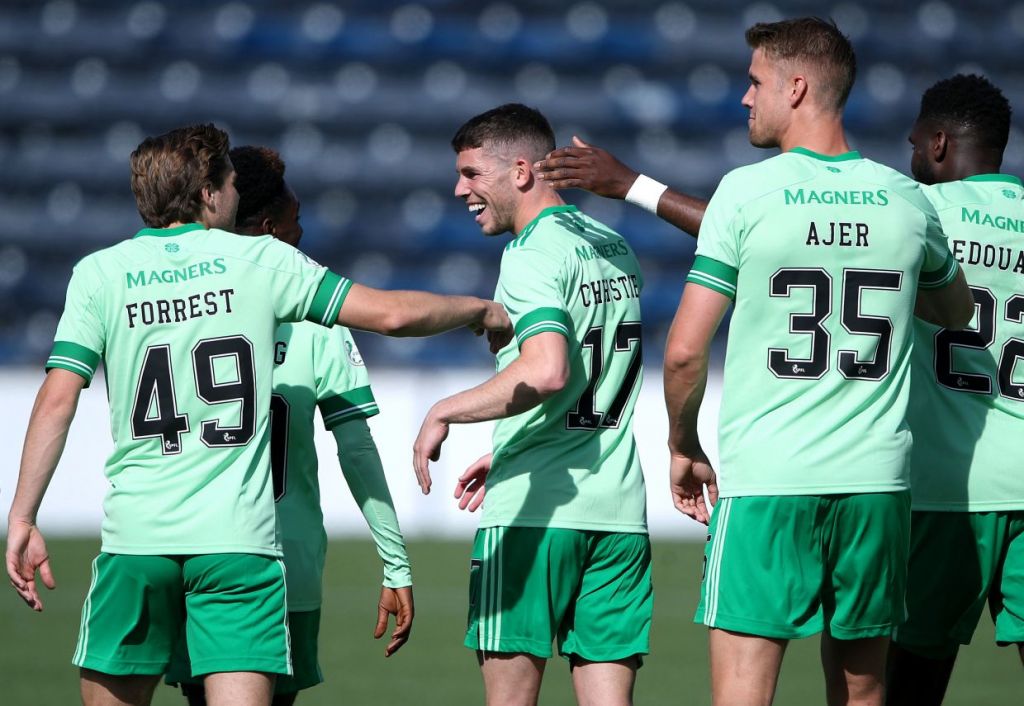 For Ryan Christie read Christie-ano Ryan-aldo – a wizard of a free-kick to mimick the great metrosexual soccer God as it dipped like the U.S economy to bamboozle the goaltender. He looked on his game first-half – providing a swooping beauty of a pass which Jamesy should have headed home. I really though he'd be the mhan
to win the game for us but he disappeared after the break when we particularly needed his timed runs to disrupt their fortress.
ELSHAGYONLASSIE – 3/10
Alright? Ye enjoying wandering around the sunny climes of darkest Ayrshire? Come on, mate -liven up and stop stealing a jersey. Easy to drift at Paradise against Hamilton when the Bhoys are firing in a handful but hid today when his class was required to prise open a defence like a bear-trap. One spark of hope was extinguished as he lagged a pass; Highlights of his game today will be scored by Iggy's 'The Passenger'. Enjoy the comfy bench next week.
FORREST – 5/10
Most of the first half spent cruising the Prestwick beach promenade suffering accidental 'slippage' in front of the day-trippers, then a ten minute jaunt up the road to arrive in Killie just before half-time. Could/should have put us in front with his head from Corpus' measured deep cross, then, like the Saviour Of Mankind, I expected Jamesy to up his game and destroy them in the second 45. Nope. Absent. Tentative. Get yer hair cut and get in about it, Flash.
FRENCH EDDY – 6.5/10
He didn't score. Sell him. Frustrating solo endeavour surrounded by ugly, sinewy rednecks had Eddy convinced he was stuck on one of the Kilmarnock plantations. Eventually, rueing our lack of service, he was apt to drop deep into the midfield in the hope of picking up something to run at them with. But they had him closed down swift as an Aberdeen pub; save for a few sparks of twisty-turny magic, his day was one of sighing through gritted teeth.
SUBS:
SAM JACKSON – 6/10
Well, muthusuckas, let's see if this Muthusucka is butt-crack itchin' on the E-Z bhoy chairs next game. Must have been muthusuckin' disbelievin' of those who had his jersey from the start. Once the boss saw righteous the Muthusucka entered the game with a bit of swagger and took some responsibility. But no muthusuckin Lazio magic was going to win this grim day in the heat of hicktown.
HAT ATTACK – 6/10
Surged on and surged around. Brought a bit of direct drive onto the right flank with his aggressive bursts forward that looked more dangerous than Pingpong's but perhaps the common denominator was Jamesy – off form and unable to add to the creativity of the full-backs.
KLIMALA KLIMAX – 6/10
Like an exotic sci-fi replicant of Broon, the tanned pornstar joined the attack with his kinetic motion. Perhaps the shaven heid was an error – had he just a tuft of hair left (hey, Griff!) he may have connected with a late header and
been the poster-bhoy for the third Bladerunner movie.
JAMIE FOXX – N/A
Still here and still keen and still able to jangle the nerves when he's tracking back onto a bouncing ball.
LENNONY – 6.5/10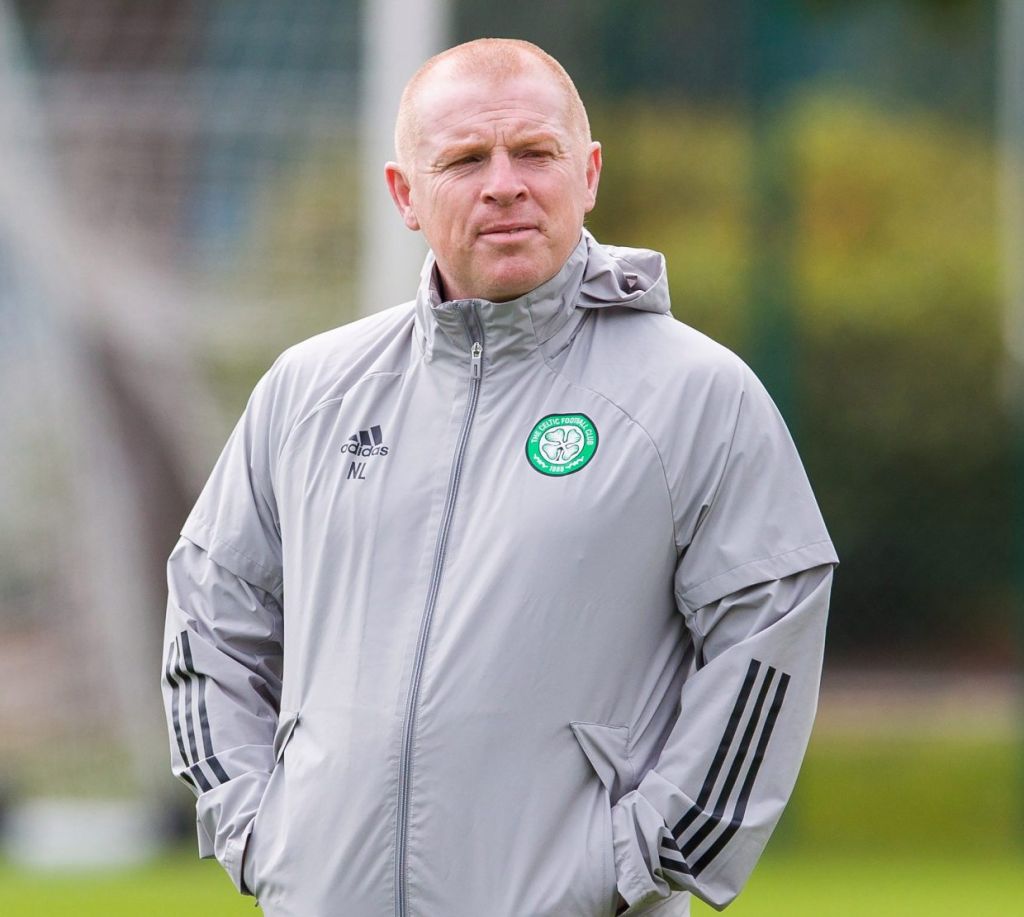 Hmm, fancy giving us the ol' 3-5-2, Lennony? To be fair, taking the lead at Killie with the one up front should have induced the chance to spring them as they came seeking an equaliser. Yet, we chucked it and they reverted to
well-drilled type while Lennony mused his options. Even two up front for 25 minutes proved fruitless as our engine room stuck in neutral. And allowances to the boss must be made after Griff's shenanigans maybe deprived him of the 2-striker threat he really wanted to have at his disposal from the start of the season. So… Meh, on we go.
OVERALL – 6/10
Going to Killie has always made me uneasy. And that's not just because of the disproportionate number of deviants per head of capita produced by this darkest Ayrshire hellhole. Or should that read 'rappers'? They really need to spell-check their tourist information leaflets…
No, also because Celtic find ways to struggle on football's equivalent of Kerry Katona's genitals. Plastic unfantastic throws up the unexpected and we have often looked like winning comfortably only to forget to flip the safety on when we holster the Glock. Yet again we blew our foot off when we should have been
blowing them away. Enter Julien Clary to mince around and maintian the bewildering and ubiquitous Celtic struggles on artificial surfaces.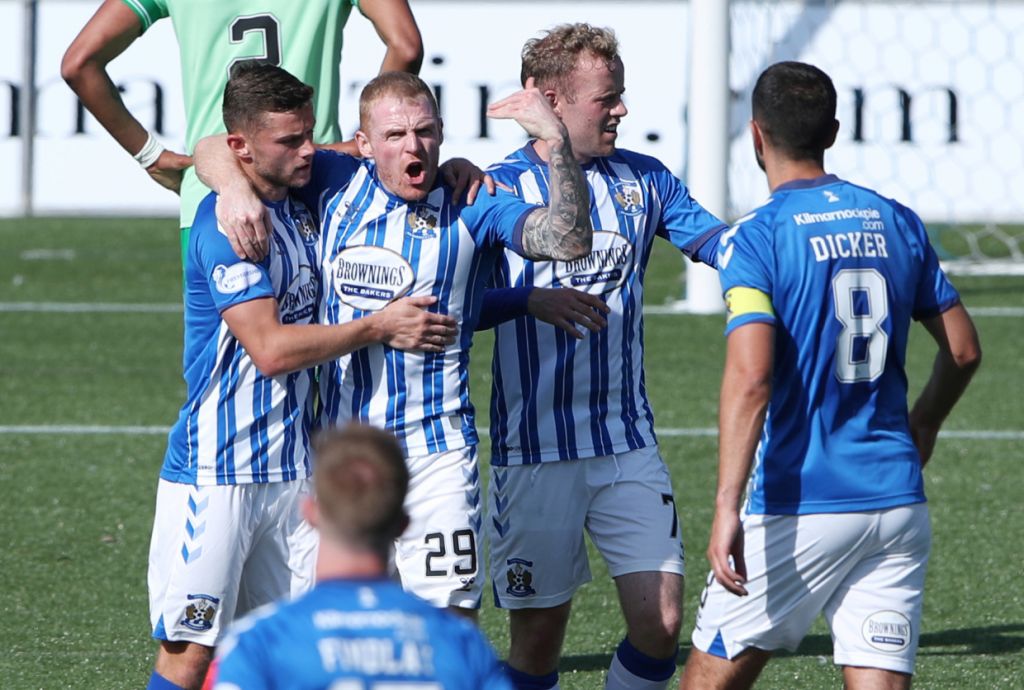 Well, it was a harsh and frustrating scorching afternoon as we faced up to candy-striped blue and white banks of teeming thousands; like playing dodgeball in a concentration camp. The roof didn't completely cave-in but a draw there from behind would have been easier on the angst than sacrificing a lead.
We had no real rhythm and the tempo ebbed and flowed from latent to mildly aroused. Never created anything of note and were reluctant to test them with early balls in-behind when we could ping 50 passes to each other thirty yards out. Even the Love Street '86 tribute strip conjured no magic remedy and we return once more brow-beaten and grumpy from Rabbie Burns' favourite toilet.
Go away now.
Sandman.
DAVID POTTER'S POST MATCH COMMENTS…
Kilmarnock 1 Celtic 1 – Feckless, lacking in imagination and generally low-key with so many players simply not delivering | The Celtic Star https://t.co/nC26lXiah1

— The Celtic Star Editor – INVINCIBLE (@CelticStarMag) August 9, 2020