'Brendan! You awake?'
"What's up, darlin'? what's goin' on down there?'
"That 'RA' man's back at the door…"
'Oh, Christ, RUN!'
"It's okay – he says he really is from the R-A-C."
'Thank God! What does he want?'
"He wants to know if there's anything wrong with the Ford in the driveway?"
'Eh? I don't own a Ford. Ask him what Ford?'
"Okay…"
'Well, what did he say?'
"He just keeps laughing and repeating you; 'Wat-Ford', 'Wat-Ford'…"
From Episode 2 of 'The Fraudgers', a new sitcom coming to BrassNeckFlix soon.
"They bring it on themselves…"
Neil Lennon, answering questions about Rangers players being confronted by fans onfield.
"'Sake, man – the baw wis there tae be won, eh? An' a goat a fit in, and next hing yon Zom's
liftit his honds, like. An' Ahm waitin' fer a caird – wull he git a yeller or rid? – an'
sudden, like, it's ME that's gettin' huckled aff! Refereein' standards are scandalous noo, man!
But that gear wis brilliant, eh? Apart fur the bad kick at the end wi' the decision…"
Spud.
"Someday this war wll end."
Colonel Kilgore.
BANE – 7.5/10
The king of of Peña Duro prison tastes the eight, with venom flowing in his veins he never
looked anything less than secure. One wayward pass blotted the day but overall he functioned
as we've become used to – sharp, secure and a worthy adversary to the Batman.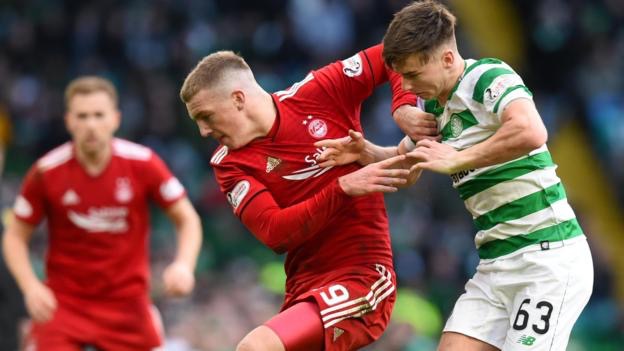 KT – 7/10
Still not the fine-tuned marauding Celtic superhero we know. Still getting his ultimate
groove back, like Wild Cherry he will play that funky music again, but for now the timing
of crosses is slightly off, the decisions inconsistent with the confident, in control KT of
peak fitness.
TOEJAM – 6.5/10
Did you spot the weakness, kids? Did you see the anomaly in the matrix surface again?
Early second-half – busted a-la-Valencia et al; caught wrong-side of Dons winger in a
replica positional malfunction we've seen before.
He's industrious, neat and mobile. But he's lacking impact going forward and potency
in defending.
Tell me again why Mick Lustig, with his goalscoring record and defensive strengths
isn't a more viable option in crunch games?
"Because Toejam played in the Bundesliga."
Did he, aye?
BOYATA – 7/10
Well, big wantaway sticks in another solid performance with a smattering of Dedryck moments
to keep us on our toes. He took a card, soft one, and was under pressure against Aberdeen's
shaved and bleached oxen at centre forward.
Dedryck held it together and again played for the jersey he's going to ditch at the first
sniff of EPL whoredom come June.
AJER – 7.5/10
Future Celtic captain was our nearest scorer with two efforts deserving more – tells a story
of our attacking verve. I thought that he might be pivotal second-half but the changes to the
team at half-time worked against his attacking prowess.
BITTON – 6.5/10
Looked dangerous and always in command of his midfield space. But – like KT- seems to be working his way to full sharpness. A few occasions today when fully-fit Nir would have picked the pass to cut them wide open. However there was split-second hesitation about his game that cost us.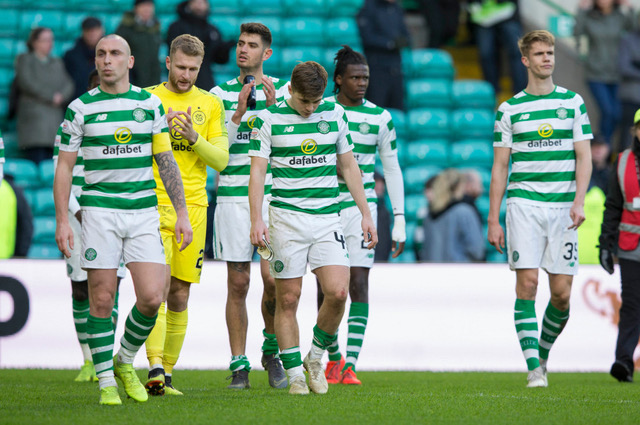 BROON – 7/10
He didn't score? WTF? Captain Miraculous couldn't haul a miracle finish out of his magic tattoo
sleeve. Dominated Whiny Shinnie all game with gallusness but his own passing was often sloppy and he appeared less than focussed. Looked as bemused as us all as to why it just wasn't clicking.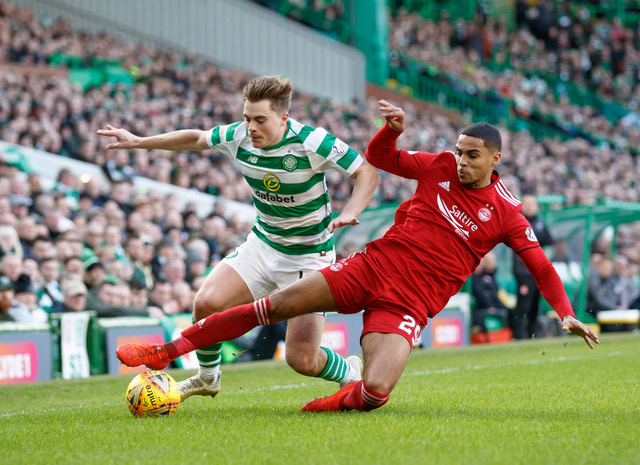 FORREST – 5.5/10
Nope. Not at the races – though he will be at Cheltenham, wagging it around, ladies…
Jamesy tried it all, shifting around, playing central all second-half but nothing came off –
though it might at Cheltenham, ladies…
SINCY – 5/10
Well, let's poke the powderkeg when there's no need. Taken off at half-time. Rash. This is a
player who comes alive as the opposition tires.
Did not think he was having an off-day Did think there was far more to come from him. Did not think there was any need to piss-off a top quality performer who's dug us out of many
a hole like today.
BURKE – 5.5/10
Pace, bulk, effort. Nae touch; Don't touch at anything more than 5 million. Carthorses in the
Dons defence shackled him well and Big Snatch looked less than top class as he toiled to find
space or make a telling run.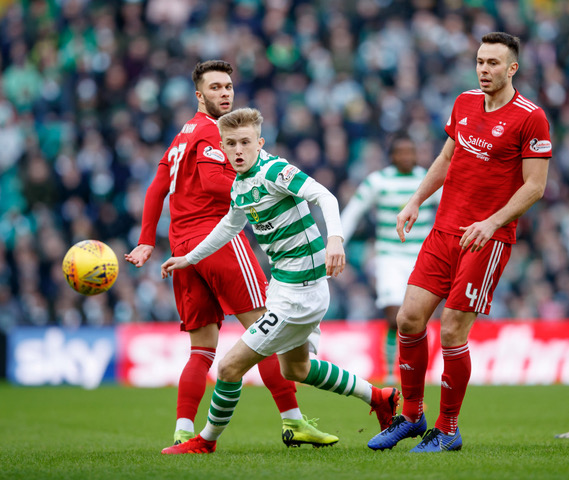 HENDERSON – 6/10
Liam/Ewan another surprise canning at HT. Did Lenny suss the disguise? Thought he applied
himself well after a tricky start – the kid's got quick feet and a football brain; great in
tight spaces. Needed more time.
SUBS: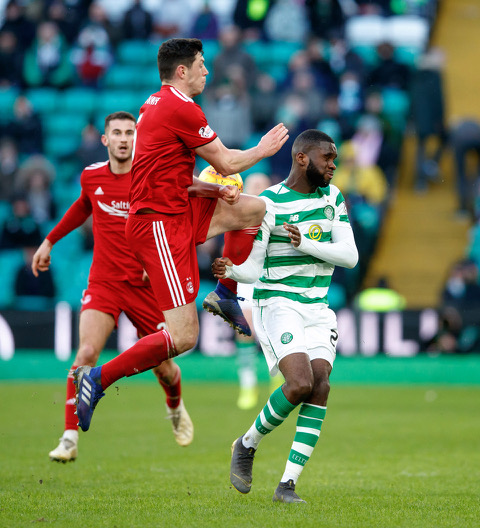 FRENCH EDDY – 6.5/10
Almost slalomed his way into the history books but came up short thanks to good keeping/defending.
Another player of whom you think there's always more in the tank than we're seeing. If we can get him to open up that throttle more often we'll have a legend on our hands.
MIKEY J – 5.5/10
New-New Romantic had a full half to impress. Just came up short – like that rather effete movement of the Eighties. Fluffed his big moment as the goal opened up for him and the title beckoned. Put on too soon, ahead of…
TIMO – 6/10
Nearly won it. Failed by a baw-hair to get the right correction on a fizzed cut-back.
My conundrum – the kid glides; He's lightning; He's keen; He's demanded by the support;
he trained and played with Neymar, ffs; He's a PSG prodigy; His dad's a top librarian…
He's what you might regard as a pretty good option to run SPL defences ragged in a game
you're struglging to create in. A game that could deliver the title.
So why give him only fifteen minutes to make an impact?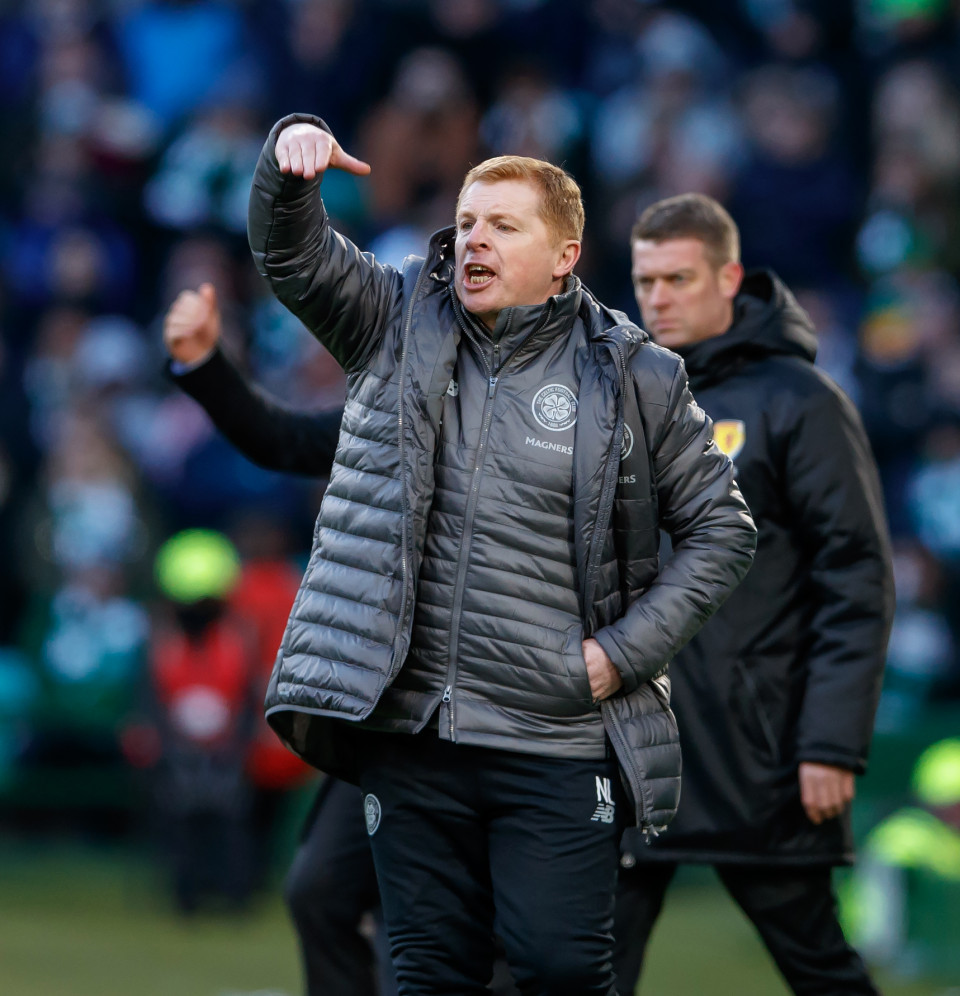 NFL – 5/10
Blew his big homecoming. Blew his bolt way too early. Blew his options with his
choice of subs.
We didn't do too badly in the first-half. We were beginning to open them up.
We didn't need two HT changes, one of which gave the midfield initiative to an
industrious Aberdeen engine room.
We didn't need souped-up Subaru Mikey J ahead of Rolls Royce Weah. We didn't
need to twist when we had time to stick and keep up the pressure.
Everything Lenny did looked like knee-jerk and not considered; as if he's not
fully confident in the players/his ability.
By half-time they were hanging on. He took all the pressure off them with those
adjustments to personnel and shape. He over-thought it.
He'll be kicking himself. I hope.
OVERALL – 5/10
Peculiarly flat, given the opportunity. Every player looked as if he was waiting
for a team-mate to step-up and make things happen. Bar Ajer in the first-half,
I'd add – the big guy was mad for it.
So again we reprise the Give Sh*te Hope charity drive. A wee shot in the arm for
the giro gangsters across the city. Another exercise in frustration for the
Celtic support.
Rogic, Calmac, Christie – we need the energy and creativity back ASAP. There's only
so much inventive football we can get out of Broon and Bitton, young Henderson trying
his upmost.
We've lost a bit of rhythm – camouflaged by the drama of the last few away victories
and the turmoil of the Judas II episode. There is an imbalance in the force – our
patterns of play are sporadic and seek refuge in the comfort of easy possession,
rather than incisive dissection of opposing defences higher up the park.
Crucial now – win at Dundee by whatever means. Ugly or glorious, it matter not.
Take the two-week international break to recharge, then bury them once and
for all. Nothing less will do, now.