SANDMAN'S DEFINITIVE RATINGS: CELTIC v Folsom County Jail
"It's the end of the world as we know it…" REM.
B.A.BARKAS – N/A 
He must be getting used to this – no touches bar picking it out the net.
BITTON – PASS
Fresh from assassinating some nuclear scientist in Tehran, he was a less deadly, composed presence in the heart of the backline. Games like this, when we're 90% in possession, up against a defensive block, he's the right man to be on the ball to build from deep. So we took him off…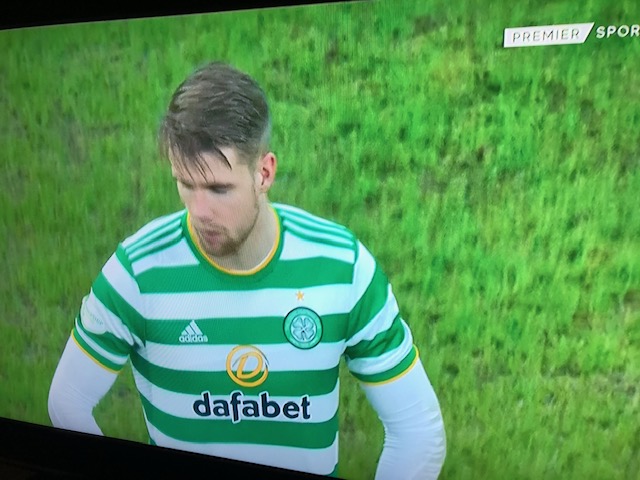 AJER – FAIL
Seems more confident about venturing forward with the stability of Jullien and Bitton beside him. Also more careless. And casual. His drive petered out as calamity overwhelmed us again.
Celtic are out, Ross County go through! 😱

"Ross County have been outstanding this afternoon, and they have created a mighty shock, caused an almighty stir." 🗣 pic.twitter.com/pMKVnVvbTF

— Premier Sports 📺 (@PremierSportsTV) November 29, 2020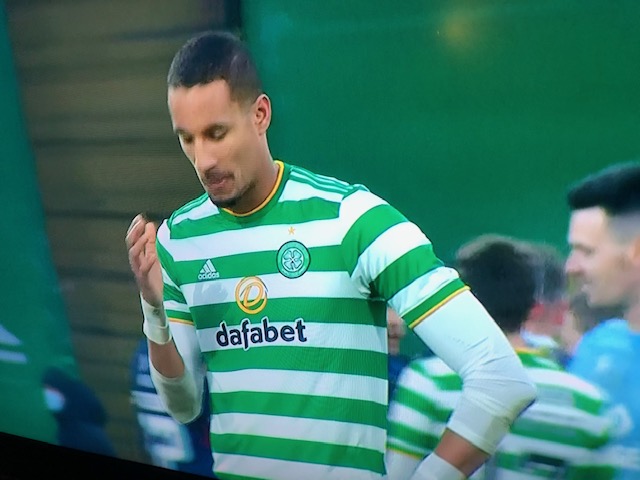 JULLIEN CLARY – FAIL
Rehabilitation continues in the football equivalent of wrestling steer. Penalty? What penalty? – Coonty clown clatters into him from behind, attempting buggery, falls over. How surprising a Scottish ref gave that…
Still not 100% and it told ultimately as we chucked the second in from a straightforward corner second-ball situation with marking absent.
HAT ATTACK – FAIL
Giving it a go wide – decent delivery first-half (You watching, Corpus?) but he still suffers from costly lapses and problems against pace – ergo their penalty after he was skinned. Second period, that vital final killer ball not yet discovered in existence. Over to you, Attenborough…
🍀 What would the reaction have been like in a Martin O'Neill dressing room to that Celtic performance?

🗣 "He'd have gone apoplectic. We're in different times now, and I don't think that's the right thing to do with the players in this moment." pic.twitter.com/X5gajitVab

— Premier Sports 📺 (@PremierSportsTV) November 29, 2020

BROON – PASS
The armchair Steins' favourite call – drop Broon. Because…Reasons! And… More reasons! Did what he was supposed to do -control the midfield. Engine room boss. Reliance on others to produce is not his prerogative. You think you're hurting? Try being the Nearly-Quadro-Winning skipper and play with that dearth of desire around you.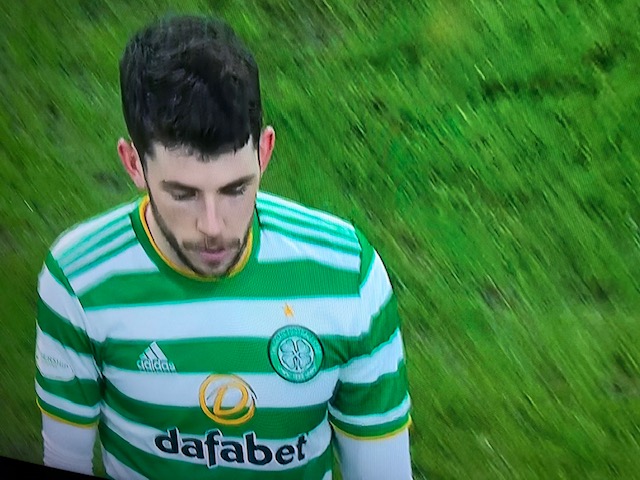 CORPUS – FAIL
An enigma with the feet of Judy Garland; he'll click together some magical, enchanting moments but deliver a cross or corner as if he was literally wearing a pair of ruby flamiing slippers.
ROGIC – FAIL
Oz, you're a right-winger. No I'm not.
DREXL – PASS
More underused than the charity bucket at Ibrox. We know he probably possesses the most wicked cross at Celtic Park since Van Helsing slayed Dick Advocaat but funnelling the ball out to him today was hindered by lag and profligacy. Lacking any natural wide man, he should have been our main go-to because – give him this – he is a consistent show-er for the ball.
THE YETI – FAIL
Battles for the cause, it must be said. A confidence player, we hear… Well, our confidence in him isn't the best as he threatens great things, has some hellish luck but… Fades…
FRENCH EDDY – FAIL
Corralled. Two sniffs, both meh-ed. C'est la vie? Or Je suis furieux? The difference is crucial going forward.
SUBS: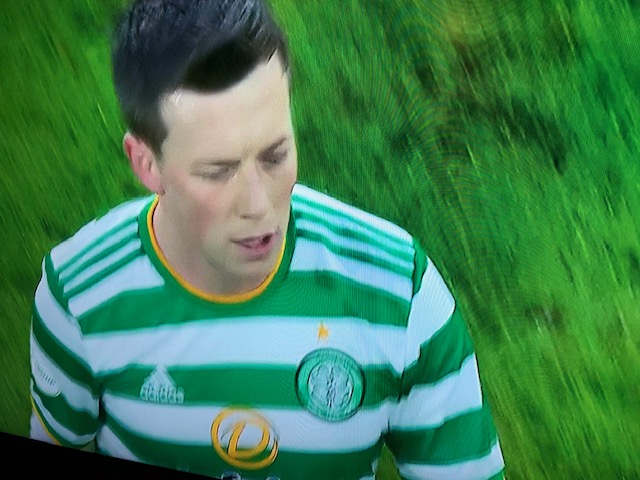 CALMAC – N/A  – And not before time. But there was no real time for any guile to save our souls.
ELSHAGYONLASSIE – FAIL – Sitter. Missed it. Fucked. Bothered?
ALAN LADD – FAIL – Just who we needed. To shore up the defence and stop then sneaking a second from a set-piece. Eh…
KLIMALA KLIMAX – N/A – And on he came to a scene as grubby as any 70s porn flick.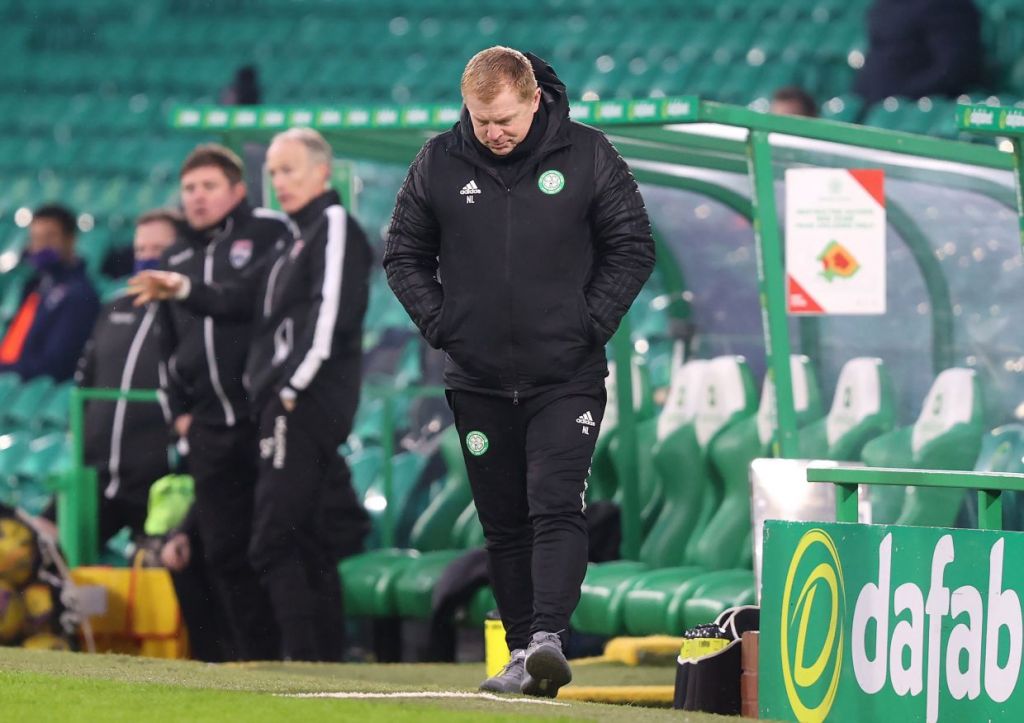 LENNONY – FAIL
Well, if he's not arachnophobic then all the tarantulas that have come out of the shadows in recent weeks will give him nightmares now. Went two up front as craved, but had us narrow and nullifying his potent strike force. Came the hour, the man who stepped in to save the Eight got nothing from his expensive charges.
So the Greetin' Brigade will be outside Paradise tomorrow building a gallows and giving more merriment to theRangers fans, and the raging keyboard Green Ones will pillory a Celtic legend and denigrate his life's finest work, but…
Ah, screw them all – I don't buy into crowd-think or lynch mobs; I do think Neil Lennon's crossed the Rubicon (look it up illiterate perma-angry ones) and hit that bridge too far; the players are always the tell when a manager's influence has waned. Today's acid test proved an anaemic and alkaline negative. His choice now? I doubt anything else than to take the long walk.
But he'll go with my eternal gratitude for returning to fill the gap The Snake left at the midnight hour, and he'll be remembered as a fine combative player from one of our greatest sides of this century and as a winning manager who antagonised the vermin to the point of apoplexy.
His legend will be as the jinx of their nightmares and the rebel we needed when the chips were down. Thanks, Lennony.
OVERALL – 0/10
An ignominious defeat ends half a decade of domination. Just as well because nobody knew what to call a fifth consecutive treble anyway. 'Ferble', 'Quintreble', 'Fifthble'?
Remarkably, for the first time since Covid escaped the Mordor enclosure the crowd was bigger than would have been if things were normal.
First, congrats to Ross Coonty for a superb, disciplined performance that maximised their capabilities and challenged Celtic to find quality to overcome. Celtic 'couldn't'. Or 'didn't.' ; Those two words take on subtle shifts in meaning today – did we try hard enough or not demand enough of ourselves?
I suspect the latter – the culmination of a manager trying to coax the best out of a collective of players in a rut who don't respect or fear him in the required measure to get their fingers out.
Can Neil Lennon hang on to his job now? Ally McCoist and David Weir weigh in

🗣 "It's going to be very difficult for Neil to keep his job now, and I take absolutely no pleasure in saying that at all. I've been in that position." pic.twitter.com/1nUEXCaEnC

— Premier Sports 📺 (@PremierSportsTV) November 29, 2020
So that's why I went for exam results rather than numbers until now – Celtic 2020 has become a simple equation that passes or fails. We've lost the qualities of a dynamic algorithm that can multi-task and out-perform standard systems. The zest, magic, rhythm and excitement has evaporated – and nobody really knows who is singularly to blame; a couple of months ago the board's praises were being sung as the transfer window closed and we retained crucial services and added new quality. The team looked potent and switched-on at last, and the manager buoyant.
Now here we are. The pullback of the great surge to glory has arrived. Assets dip in any market when there's a bull-run on. Ours are crashing right now. It's staircase up, elevator down. Often a pullback like this precedes a real blast, recouping losses and surging to new highs.
🔵 @RossCounty's Stuart Kettlewell reacts to a memorable win for his side

🗣 "I did say to you before the game that we've got a bit of history in the upset. I've been part of one or two, and I've just said to the guys, they now have their chapter." pic.twitter.com/AAmcq8tLjw

— Premier Sports 📺 (@PremierSportsTV) November 29, 2020
🔵 @RossCounty's Ross Stewart reacts to his Man of the Match performance and a monumental win against Celtic

🗣 "We do realise how big a win it is. Not many teams come here and not only keep a clean sheet, but win the game." pic.twitter.com/8qgeJw1iYg

— Premier Sports 📺 (@PremierSportsTV) November 29, 2020
What Celtic do in the next month will dictate if we ever reach for all-time highs again, or drop through resistance into a bear market we never thought we'd see the likes of.
It's been a ride and the triumphs magnificent and life-enhancing. But we're sitting at the crossroads now, engine running, fuel low. Somebody well paid for it will need to make decisions and choose a direction.
Sandman

Copy HTML code