SANDMAN'S DEFINITIVE RATINGS: CELTIC v IKEA Europa League (you know – the one nobody wants to be in…) Play-Off 1st Leg…
"MFI will never die, ya Swedish multi-national conglomerate bams!"
A corporate Celtic fan.
GORDON – 7/10
Confident Cat – barking out the orders, SHARP as a claw to stop a shock opener when big Jozo took a fit and forced The Cat into a great unorthodox bit of 'keeping. Big guy's always had 99% safe gloves. Saved ALL our faces at Snake Mountain last December before being unceremoniously sacrificed by The Snake. Worthy of his recall.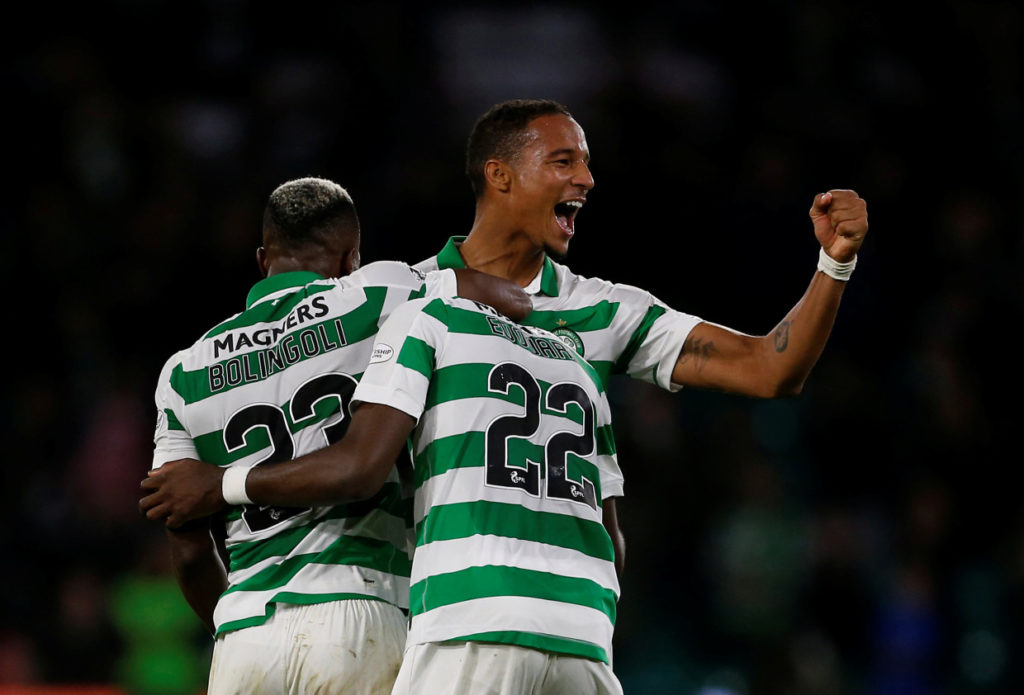 JULLIEN CLARY – 6.5/10
Hmm, 7 million worth of anxiety at times. I'm not sure whether it's him or me who's most unsure about some of those moments in the match which require commitment. Hesitant in Europe gets you plundered. Thankfully, he got a grip of his trembling baws and settled into a decent game.
Next week in Stockholm will be an acid test for the big mincer. Is the jury still out? Right now the jury's watching porn in a hotel room while defence lawyers have him trying on different sizes of leather gloves…
JOZO – 7/10
Longest barnet he's had in years got in his eyes early on as he committed defensive sacrilege – NEVER try and take a high ball out the sky facing your own goal with the forward on yer heels.
FFS, Sunday league 101 – better out the park than in the net. Jozo discovered he doesn't have Lionel Messi's touch after all and relied on The Cat to bail him out. After that, particularly second-half he showed why he's our best natural defender – some tremendous interceptions, blocks and clearances, demonstrating impeccable timing.
AJER – 6.5/10
Another early-bird giving us the worms with some dodgy moments, but yet again the young Techno-Viking rose to the occasion. Despite playing out of position he channelled former Swedish right-back legend Lustig to combat his mortal enemies – those unfamiliar with Viking lore may not know that Ajer's ancestors – Ragnar Lothbrok in particular – were double-crossed by the Swede warlord Jarl Borg – whose brother was great at tennis before he retired to make pants.
Kris's great, great, great x 10 uncle Rollo actually fought FOR Borg against great, great, great uncle x 10 Rangar – his own brother! So young Kris had ancestral scores to settle beyond winning a football game. You think you've got family problems…
Anyway, he did so with the commitment and quality we've come to expect from a name not even in the frame this time last year – think on that one; you never know when a gem's going to appear in the Hoops. All Hail big Ironside the Viking.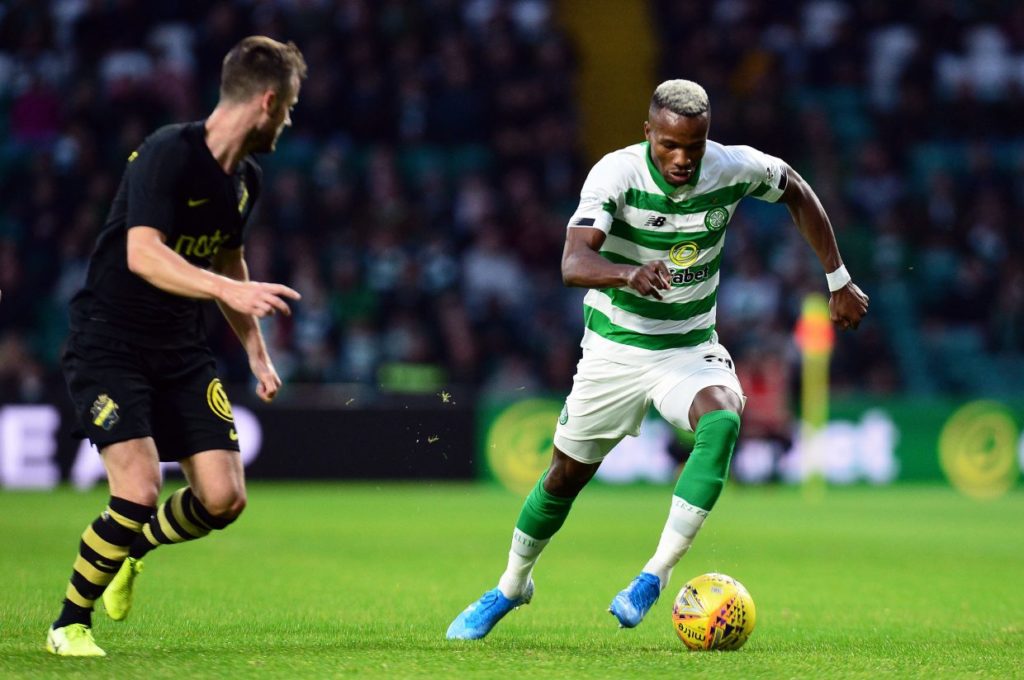 BOLIWOOD – 6/10
Woo-hoo, the Fire-starter set the greeters ablaze with some ropey swashbuckling adventures up and down the Celtic left. Furious agitation at his every erratic pass or hapless touch, yet no adulation or comprehension of his positive attributes…
Let's analyze… No, let's not. Let's f**king lay it out, Sandman-esque, with sweary bits, etc – the bhoy didn't make a costly mistake in his own half. The bhoy didn't make any more mistakes than more expensive sorts around him. The bhoy supported very well and was instrumental in the finest move of the game first-half when Mikey J almost notched the first.
The Boli-bhoy also made a GOAL-saving challenge which will have gone unnoticed by many – 65th minute, ball in the air in Celtic box, IKEA player pounding in to get the jump and bang in a header. Boliwood makes a jump towards the guy he's never going to win, only going to take a bad knock, yet gets there, affects the momentum shoulder-to-shoulder, and results in the header looping UP and stopped by The Cat on the line instead of a downward bullet zipping in.
Go watch. Challenges like that take BALLS. You're not going to win. Percentage is you'll get a sore one. He'll do for me.
BROON – 7/10
Rage dial set to 'Not F**king Around Mode'. Captain Calamity returned from penance to start erasing his multi-million dollar mindf**k of last Tuesday. And mostly he got back in the groove, back in the type of consistently effective Broon role we are used to. As if it all never happened; and when you see him like this, and contrast it with that horror blip, we still frown and ask, what the f…
CALMAC – 6/10
Can somebody reset the metronome, it's off-time. Wee mhan's influence has faded at vital periods; he's still popping up and taking over in bursts but we know there's much more in his boots. Tonight, right after the opener, was when HE should have played dictator and taken over the running of the game. But he remained bit-part.
Last week's insane team selection and hostilities behind the scenes (rumours, I know) seem to be affecting his game. He's 60% as effective as we know he can be. And he can be devastating. Let's hope.
CORPUS CHRISTIE – 8/10
Rampaging saviour, guileful messiah, this Son Of Man led their defensive line a torrid evening. His penetrating movement (steady girls…) can be unplayable. Very unlucky not to score, set up some peaches, one denied by the linesgenderneautralbeing.
When he gets the feel for a game and matches perfectly the pace and flow, he is liquidity in motion. Another star not even occupying the breath of the support last year, yet here we are with a match-winner of real quality, like Stuart Armstrong levelled up, shaved his heid and got even posher.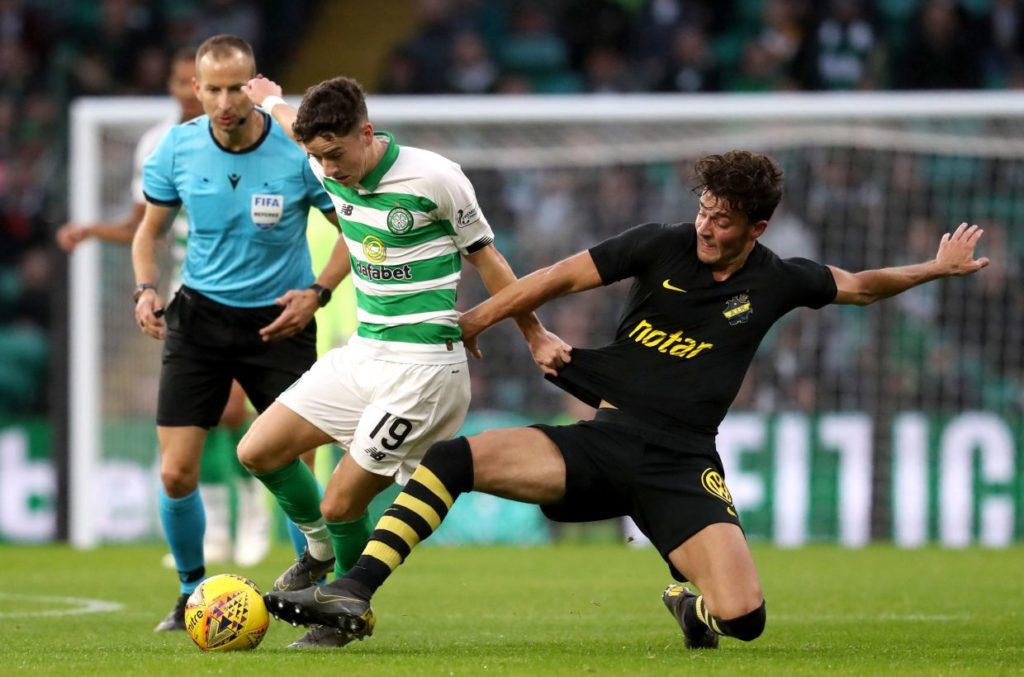 MIKEY J – 6.5/10
Hit or miss, much like the 80s bands he emulates. Very interesting how Mikey incorporates the melodramatic romaticism of the New Romantic movement into his 21st centrury play. i.e he falls over a lot, very dramatically with such emotion I can hear Kate Bush's 'Withering Heights' backing him.
Still, he is becoming more and more quietly effective, refusing to be silenced and more irritatingly annoying to defenders with his persistent output, very much like the discography of A Flock Of Seagulls. And justification for Mikey's inclusion came as he won the free-kick for Eddy. Nice one, kid.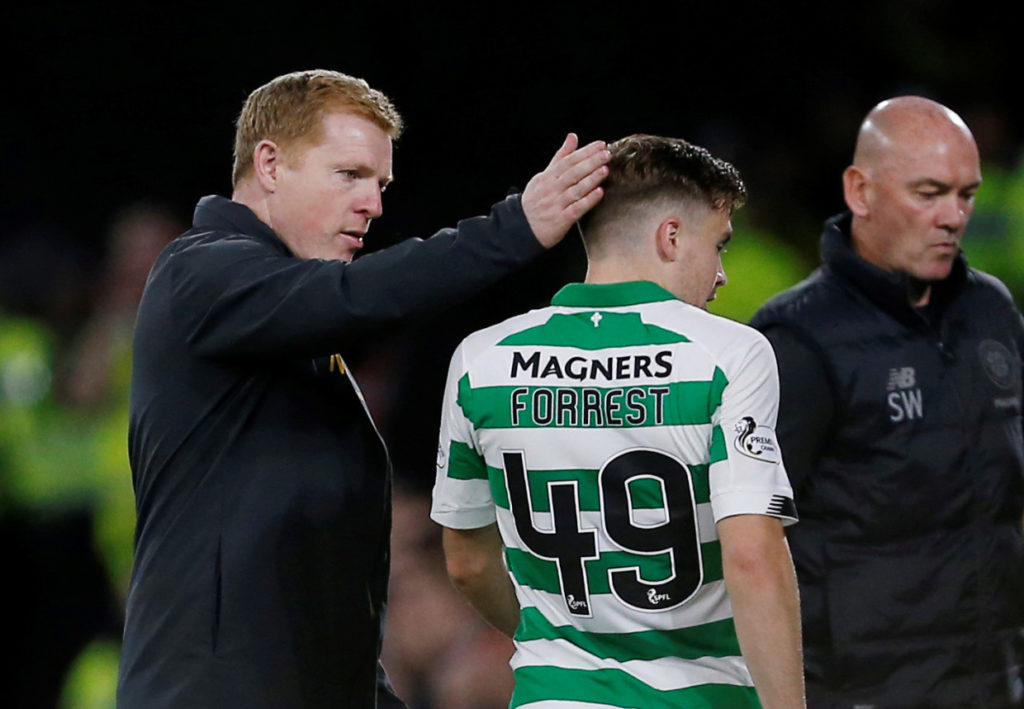 FORREST – 7.5/10
Smash! Flash! Dash! Looking in the mood from the start, every involvement of Jamesy's seemed to come with big cartoon exclamations overhead. And the graphic (Graphic-ally, ladies..) novella of his evening against the Swedish – his favourite warm-up-porn-purveyors – reached delayed climax (ooh-er) with that first goal. Tantilisingly fingered by the keeper as it teased its way over the line, the ejaculation of joy had Jamesy thwacking his way towards the corner thigh-to-thigh and some enthusiastic fans lucky not to lose and eye. Or gain a facial…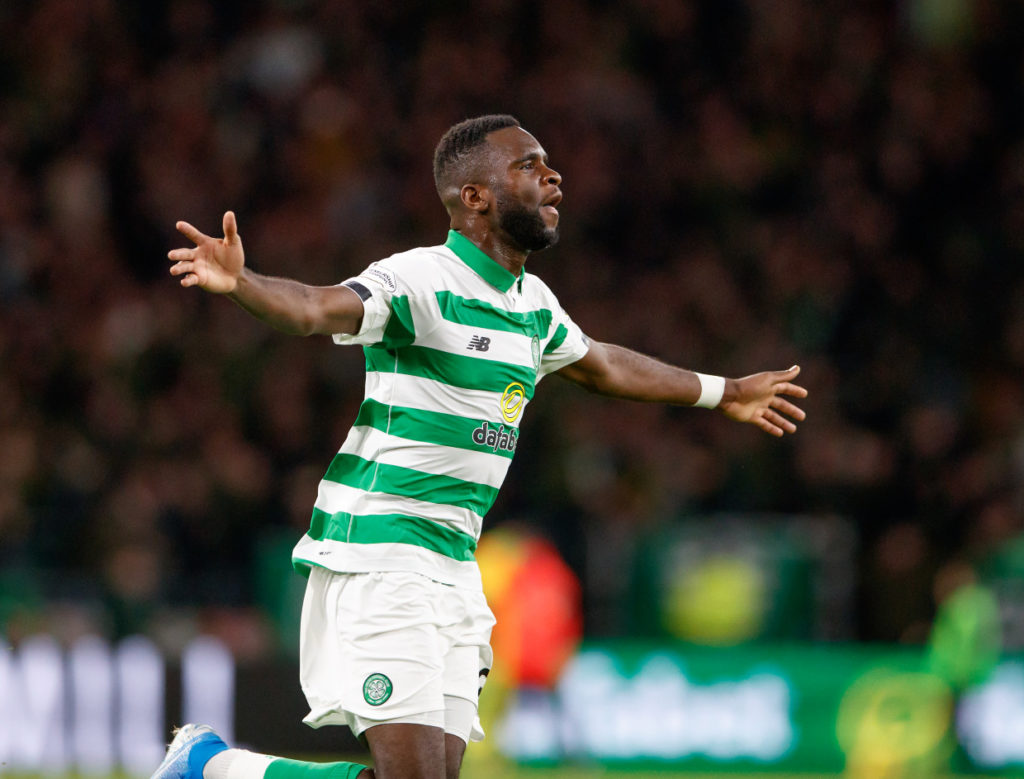 FRENCH EDDY – 8.5/10 MOTM
Such footwork. Mercury in motion. The 9 million squids worth of Gallc guile rose to the occasion and exhausted their backline. He hit the free-kick like he'd been taking pitching lessons from Tiger Woods on playing links courses, flat-ironing it at a low trajectory. Eddy is our greatest asset and could be one of our greatest strikers.
Question is, even as he tormented his markers and thrilled the crowd, he's still asked to play the lone striker relying on midfield runners to support – are we utilising this asset fully? (You get warm cockles from me couching
it in such corporate terminology, Peter?). Do we still really need a big stiker playing in tandem – think Sutton/Larsson – to fully free up Eddy's destructive tendencies? Answers on a postcard to Pistol Pete, Paradise.
SUBS:
SAM JACKSON – 7/10
Great review of that MF, Olivier Ntcham's performance from Sandman can be found over on Celtic Noise where you can also comment and chat to Sandman and other Celtic supporters about last night's game and indeed every other Celtic related subject.
MORGAN FREEMAN JR. – N/A
Wherefor art thou, Sincy? Manager's weakness or manager's pet? £33k a week kept off the
bench by a kid running out his chances. Hmm…
BAYO – – N/A
Son of a gun, almost notched one, with a Van Basten.
LENNONY – 7/10
Well, one week on, he resets. Clary and Boliwood start. So what the hell went down last Tuesday? Solid shape, no nonsense tactics, produced a fine performance overall against a stuffy team set up to hold and counter. If only…
Still, you live and learn. Questions remain hanging in the air like the smell around Morelos, regards player harmony and common sense managerial choices – Sincy or Morgan Freeman J? Former Player of The Year and top scorer or former Rodgers' Sunderland loanee? Don't get caught in your own personal psychodramas, Lennony; Manage the bigger picture, manage Celtic.
OVERALL – 7.5/10
So there we were, up against a flat-packed back four with nobody able to decipher the complicated instructions on how to disassemble them… But, up steps our quantum quality department and the players we hope will make the difference in games like this do just that.
We asserted our will on the game in sporadic periods – after our first goal they grew into it more as, inexplicably, our midfield eased off just as we should have been turning the screw and getting that first drawer complete. But as we know, they don't provide screwdrivers so we had to rely on our own technical levels to build a solid lead.
And while 2-0 is compact and offers little space to maximise, it is – like IKEA – perfectly efficient and cost-effective.
Boom-f**king-boom.
Go away now.
Sandman
Also on The Celtic Star after last night's 2-0 win over AIK Stockholm in the Europa League Play-off Round, First Leg…
'Celtic regained some at least of their European Credibility,' David Potter…see HERE.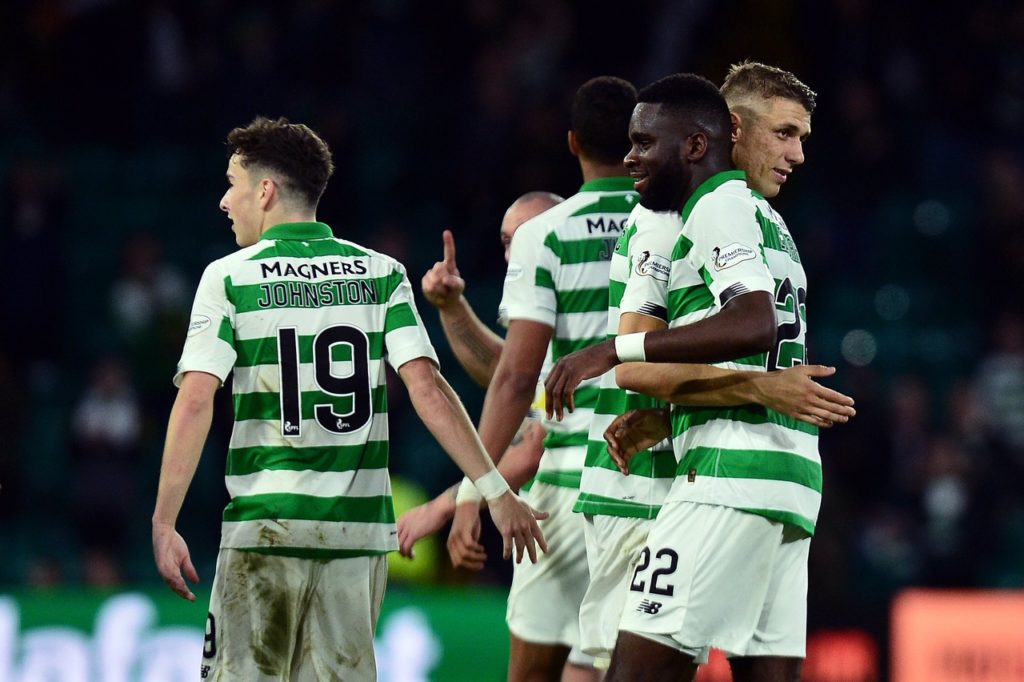 I Wanna Praise Edouard – 'Odsonne is playing brilliantly. He's leading the line superbly,' Lenny…see HERE.
Celtic In Driving Seat after two nil win over AIK…see HERE.