SANDMAN'S DEFINITIVE RATINGS: CELTIC @ JAM TOMORROW FACTORY…
'George Square Saturday Evenng – Dead Rubber Cup Champions Party; Bring a buckie and a Butcher's Apron as we celebrate mediocrity' – Glasgow Entertainment Tonight Section, The Herald.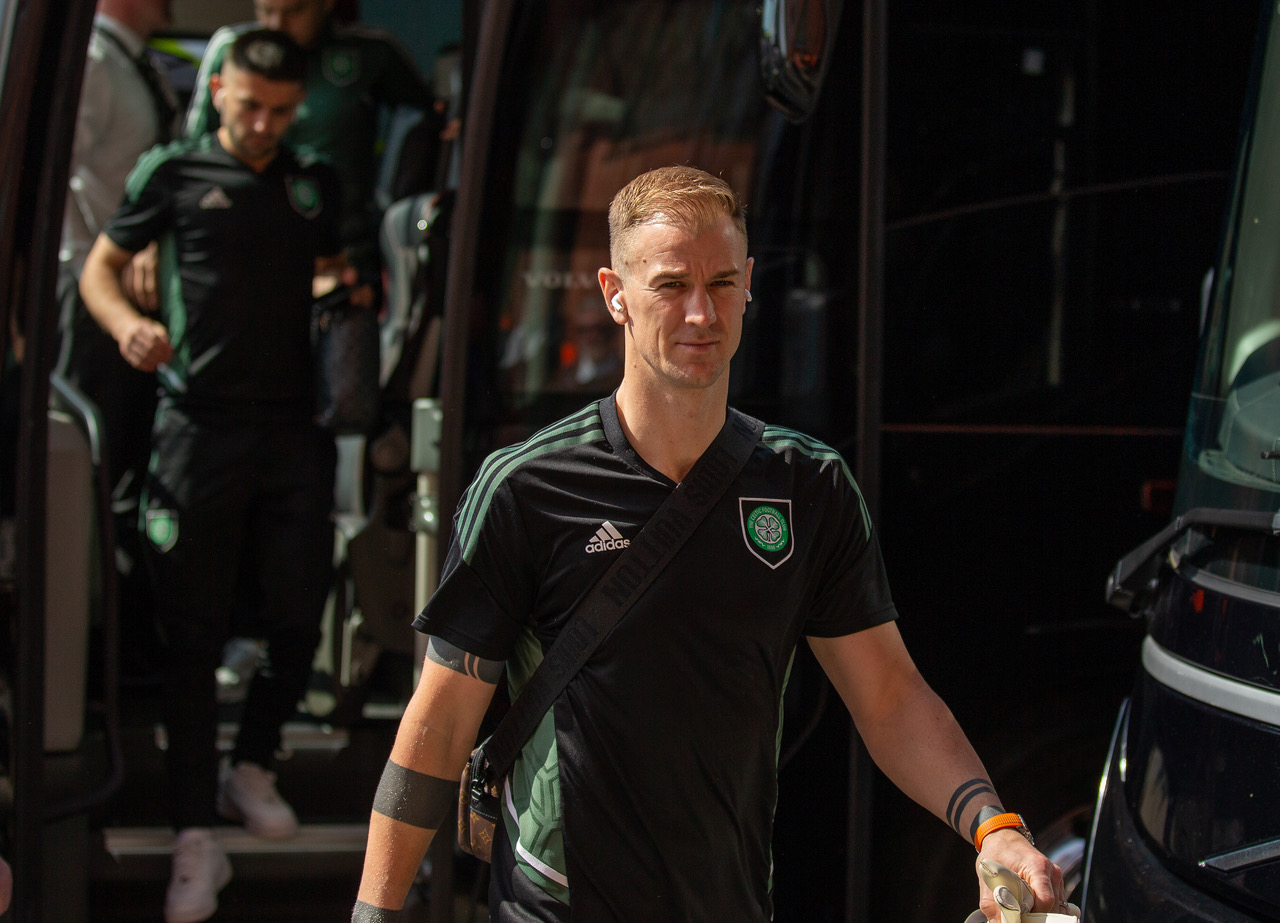 ROXIE – 6.5/10 – Thanks for Joe, Jesus…Or Jesus Joe; Stood like a saviour between the forces of darkness and the malfunctioning Hoops. Unsighted for the first and may be disappointed he didn't get a wider deflection on the slapshot by their Scouse sink-estate pimp. But will be raging his defence managed to let the fairytale princess in on the rebound first. After that, spared the blushes with some great goalkeeping.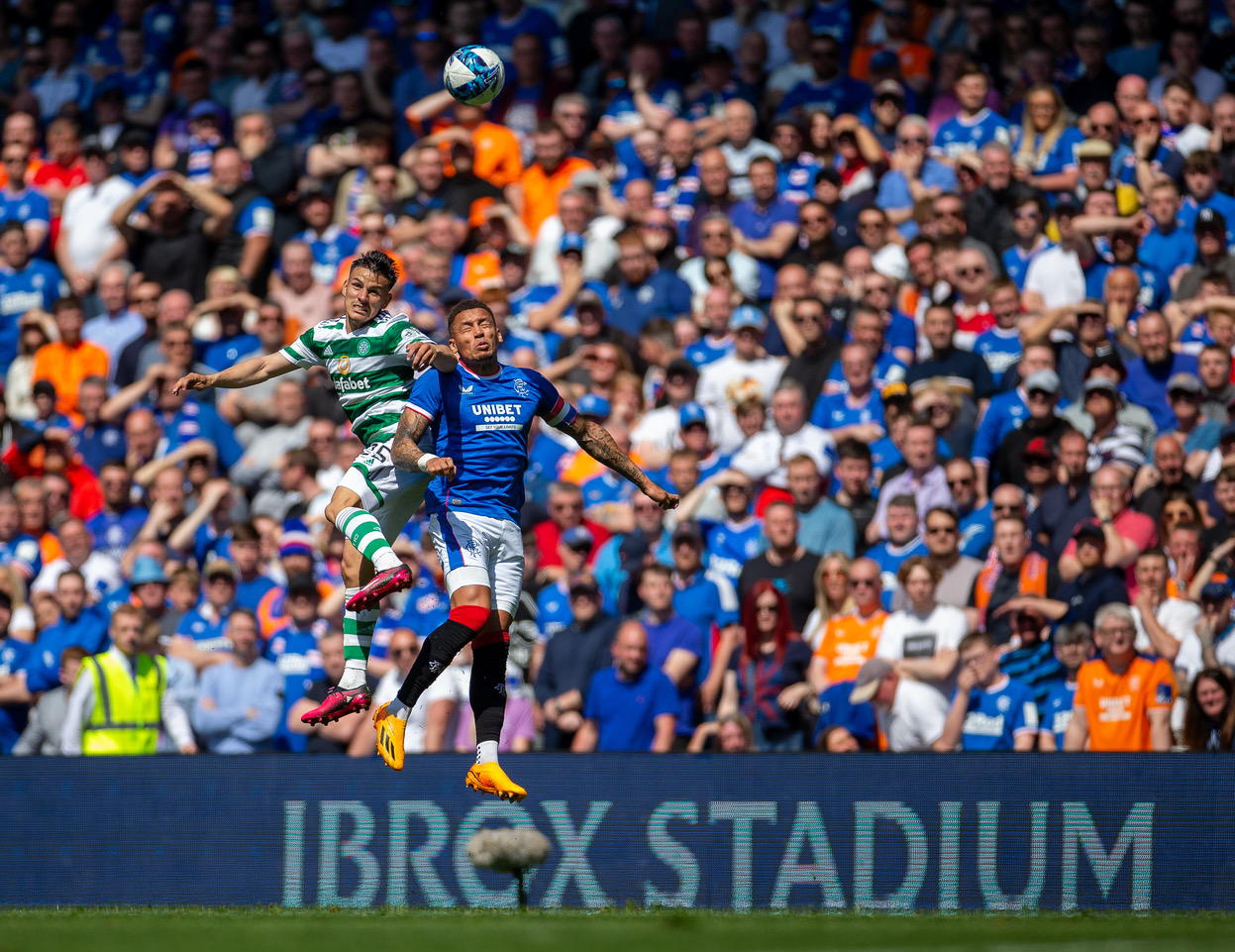 DIEGO ARMANDO MARADONA – 5/10 – For me, the kid gets a pass – which, ironically, is what he attempted to do every time he had the ball but found a paucity of hooped jerseys able or tuned-in enough to link with. Kept trying to play football in spite of the disinterest of his peers.
TONY THE TIGER – 4.5/10 – Tony, touch, touch… A grim outing for the Tiger and an understandable one – sometimes you just can't get the touch right after a long lay-off and he'll be cursing the mirror that his senses betrayed him today of all days. Still forgaged with 100% effort to salvage something but knew it was 'one of those.'
MR.KOBAYASHI – 3/10 – Appalled by the depravity around him, shaken by the frenzy of serial losers desperate to prevent their frothing hordes invading the pitch and assaulting them, it was a baptismbof hellfire for Keyser Soze's appointed representative. Far too casual and far too nice. Rumbled off the ball by a cartoon character, never got his anime together to offer more than a shadowy presence in a game that required vivid prominence.
STAR LORD – 7/10 MOTM – This past week, my admiration for the Swedish lothario has grown exponentially, for… Reasons… That do not need to be mentioned… 😉 Not at fault today for that 3rd-goal shambles which exemplified
the midfield malaise; No VAR review of studs slid in at knee height from the Ladyboy, surprise, surprise. Indeed, Star Lord didn't put a foot wrong, snappy to every loose ball, tidy in possession. Must be wondering why in hell the rest of them chose this game to retreat from the limelight. Me, I'm wondering how he even managed to set foot on the park; must be knackered…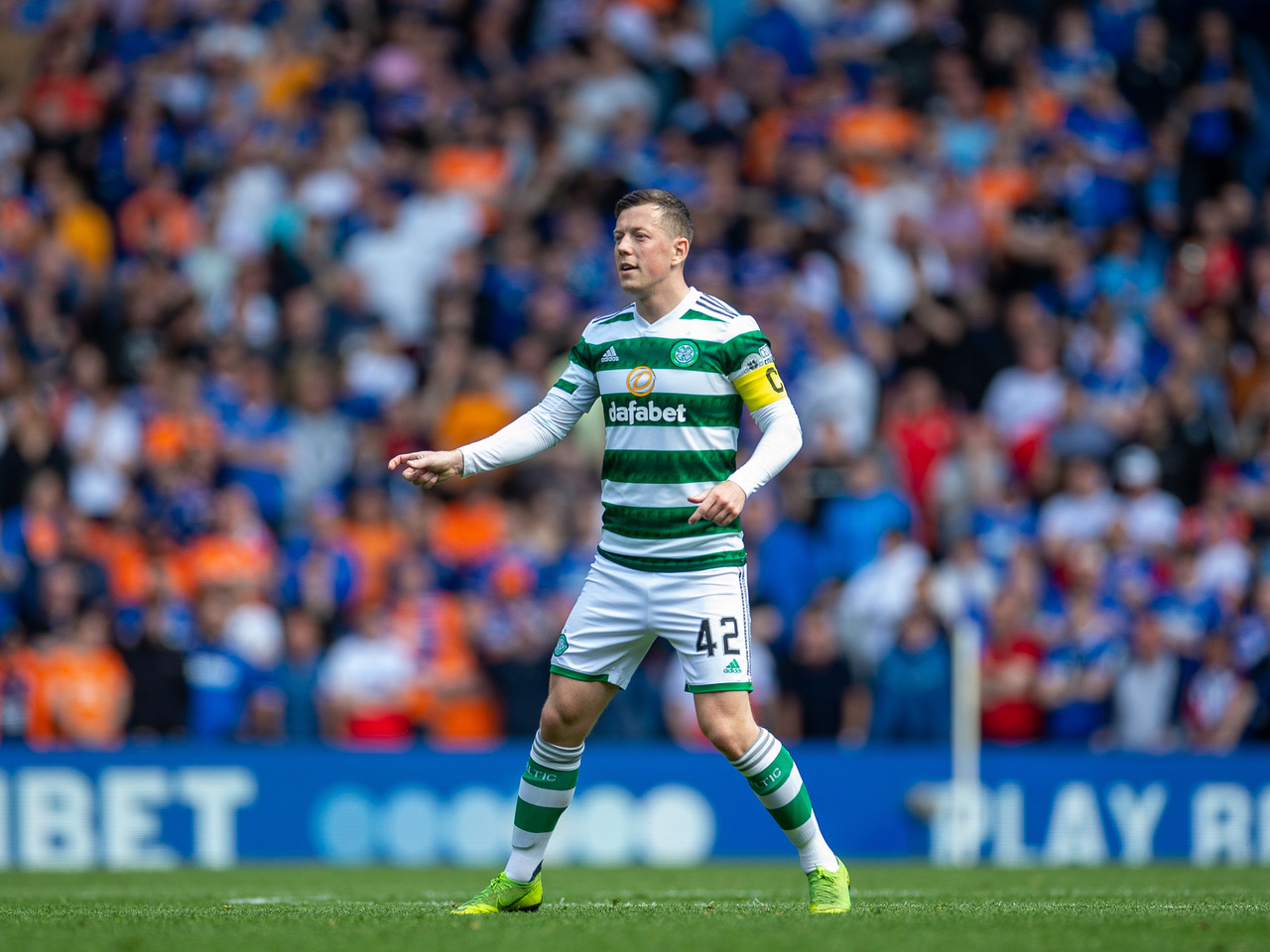 'We have to take our medicine'

Callum McGregor admits Celtic were 'miles off' their usual levels at Ibrox on Saturday. https://t.co/k9ySmmHmBU pic.twitter.com/qPZPCxSPjP

— STV Sport (@STVSport) May 13, 2023
CALMAC – 3/10 – Captain, my Captain… Calamity. Nightmares of Mordor reboot as the skipper skipped a game, failed to put a single telling move together then managed to sell the jerseys in conjunction with Reo with a bizarre lapse which summed the day entirely. And got booked. Echoes of his covid season.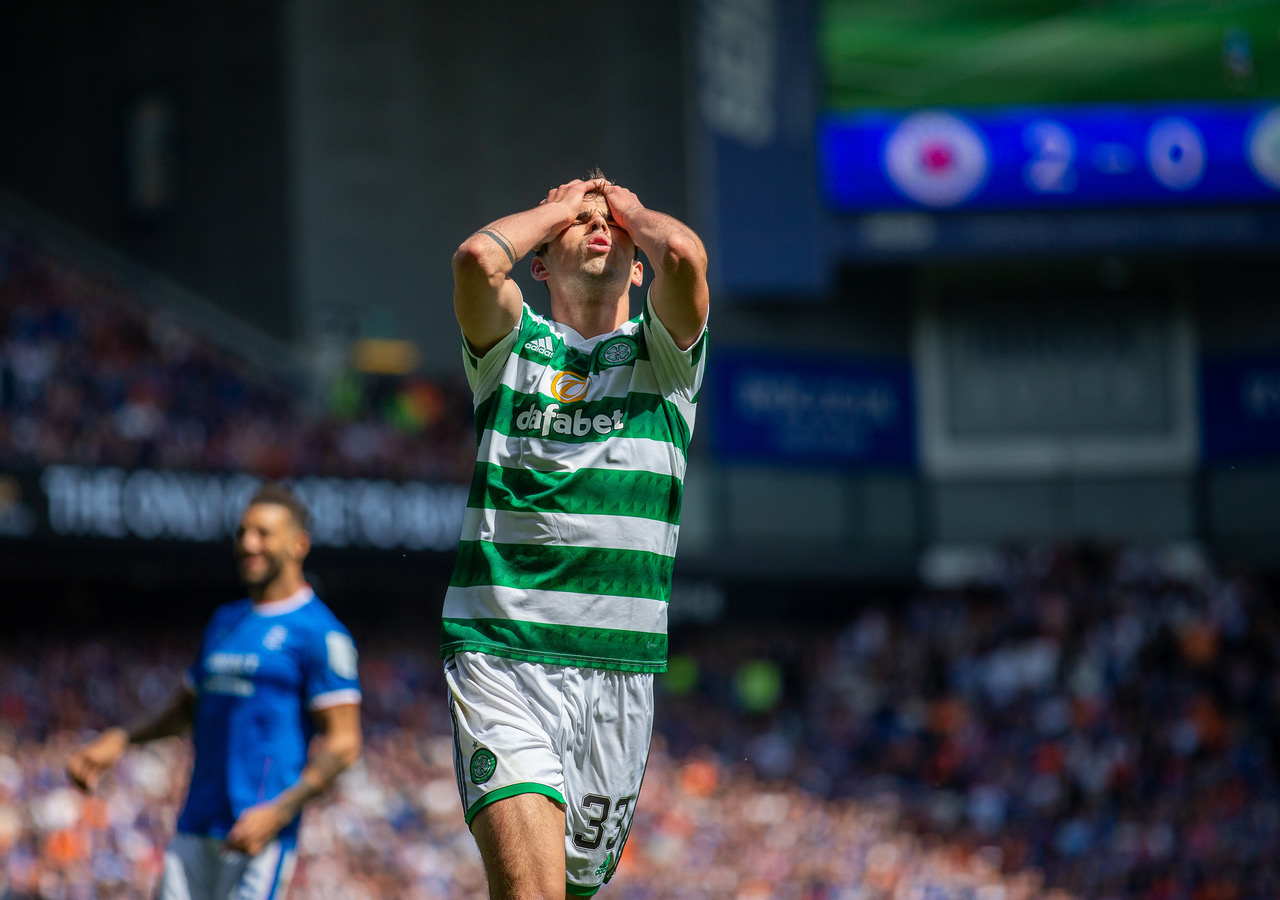 THE BUILDER – 5.5/10 – Of the midfield, Matty was decent-ish. Got himself together for a spell and was our most dangerous player, finding space behind their lines – managed our only SOT which produced a freakishly good save from the Monster's Apprentice. Another pass, because it's difficult to function alone in the middle of a derby when the only energy around you is bedecked in Slaver Empire Blue.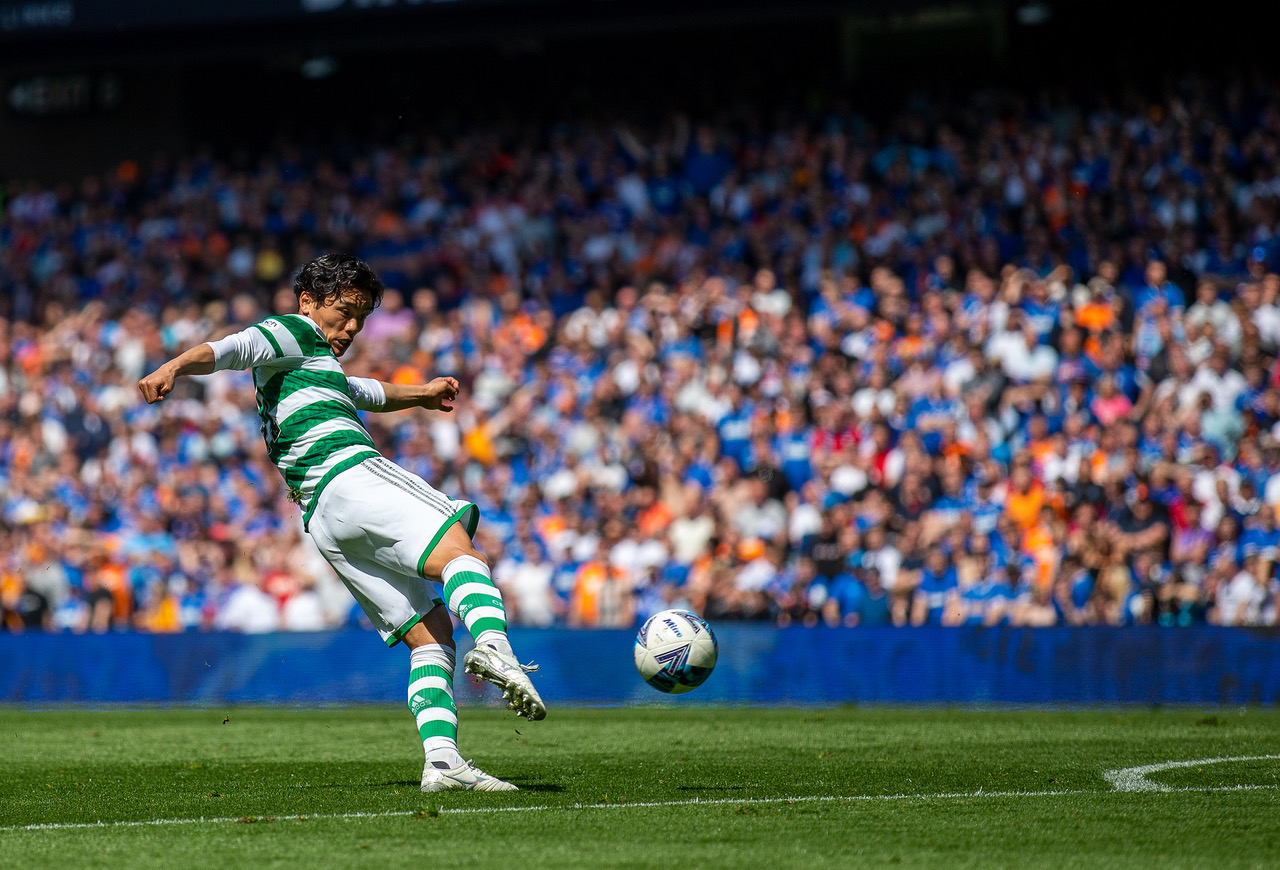 HAKUNA HATATE – 3/10 – Frustrated as you or I, anonymous as a Zombie in the Vatican. Posted missing in a befuddled misfiring midfield as he and Calmac just could not find their mojo.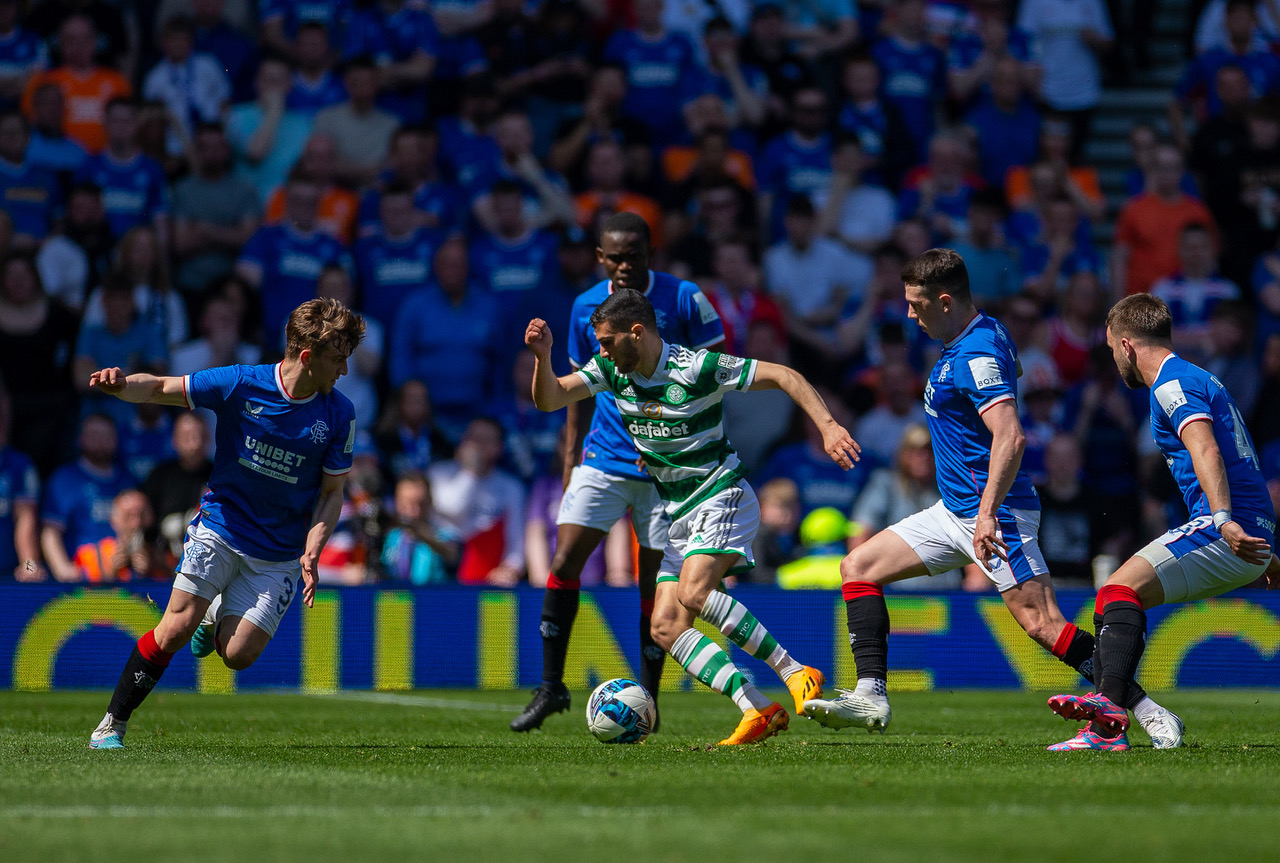 ABADASS – 3.5/10 – Well, at least it appears the young Skelper has settled his differences and quelled his desire to depart; first start in a big game since early season and early on it looked a pertinent choice as he got at it quickly, setting up Oh with a perfect ball and we're thinking he was going to savage another Zombie fullback. But the service dried up, his movement stuttered and he ended up isolated and kicking his heels, unable to impact.
OH BHOY – 4.5/10 – Oh, damn. Fine, fine margins, and fine dinks coming off posts define them. Got to say he was filthy unlucky as the near-perfect finish became a near-miss. If that had gone in the implosion around the Hate Pit would have been epic and we may have gone on to tank them. As it was, they got the luck, we never got the lift, and that set the tone for the rest of the game. The Bhoy Oh faded with the rest and never hustled the gargoyles in their backline anywhere near enough to cause proper trouble.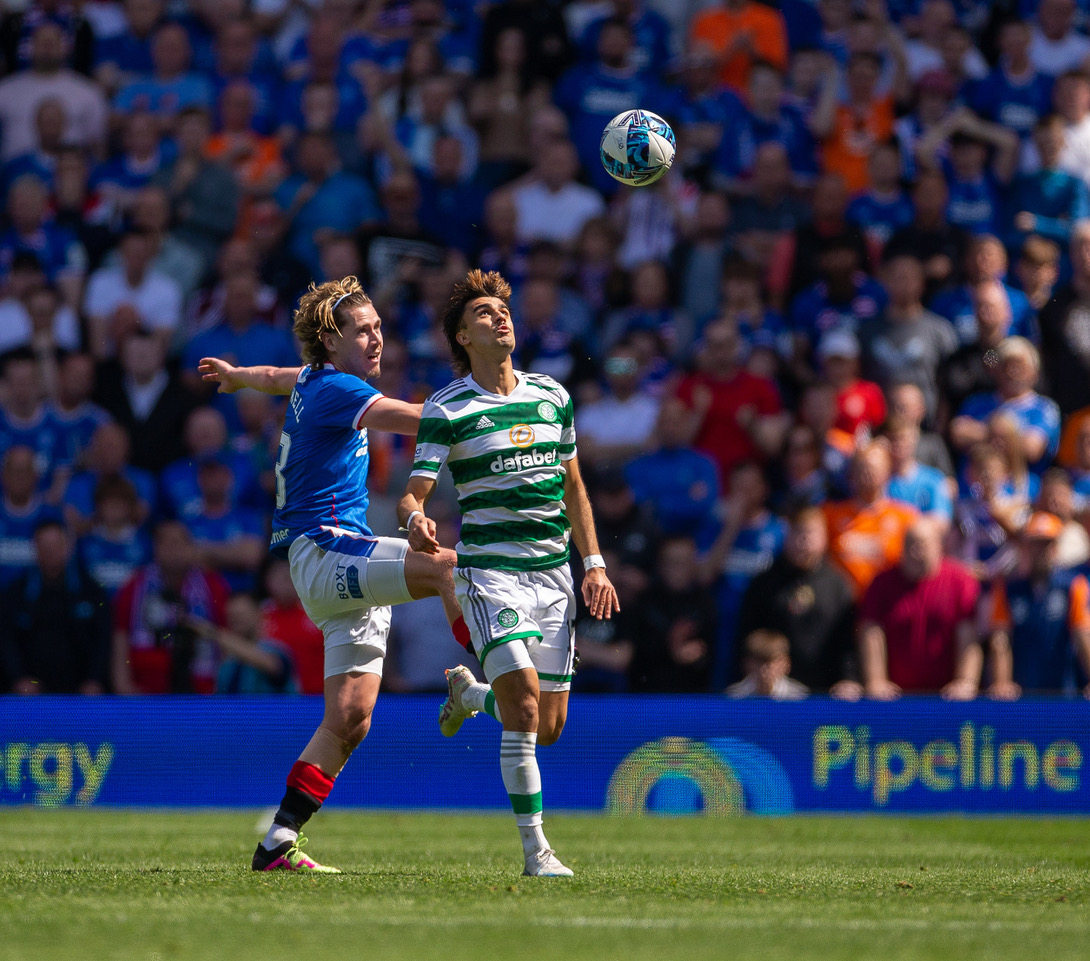 NOTEBOOK – 4.5/10 – Well, he scrapped and battled like Begbie at a wedding reception but guilty feet had no rhythm. Threatened to light them up on a few occasions but his fated slip on the edge of their box second-half just told its own tale of a sorry lunchtime at Klub Tropiklana.
SUBS –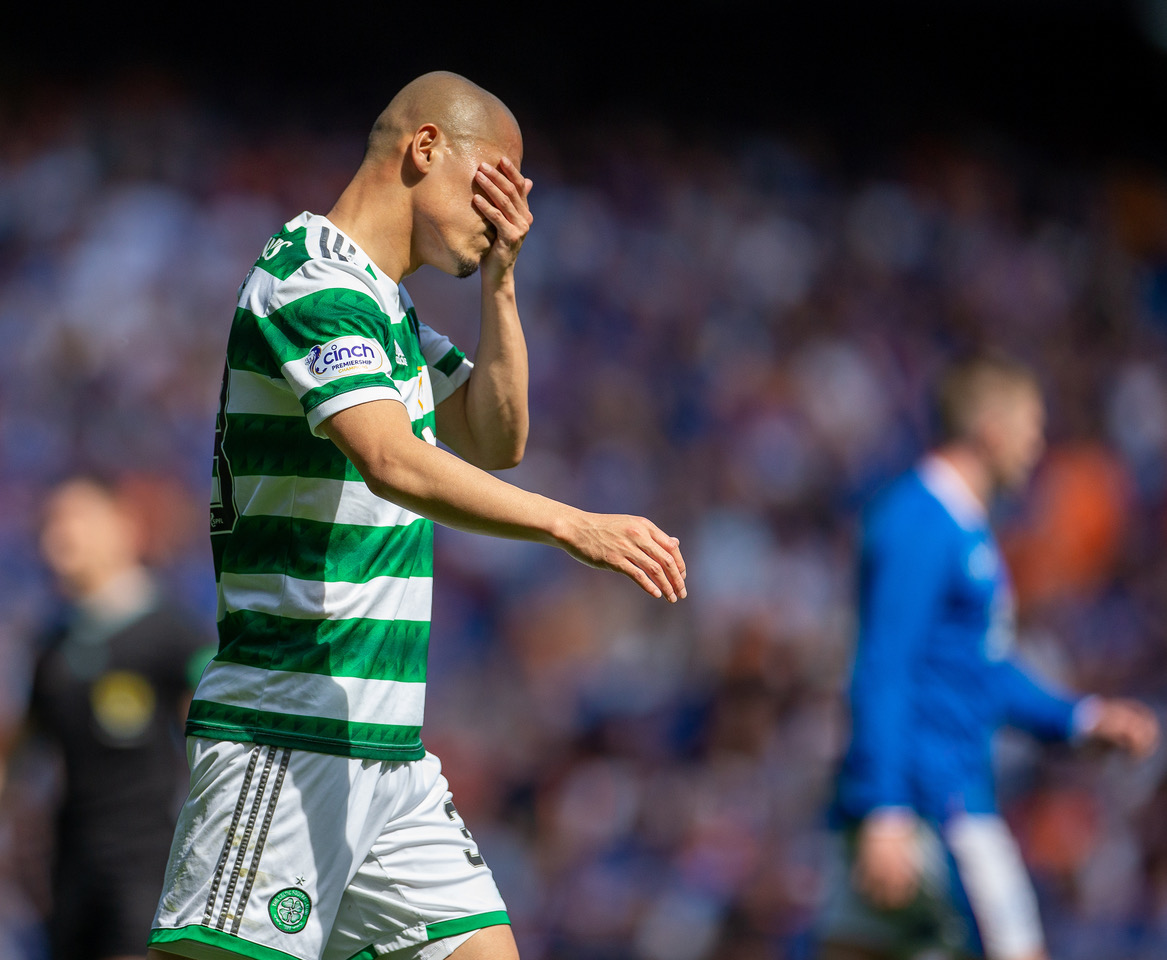 LORD KATSUMOTO – N/A –  Admired his disgusted expression every time the camera cut to him glancing about.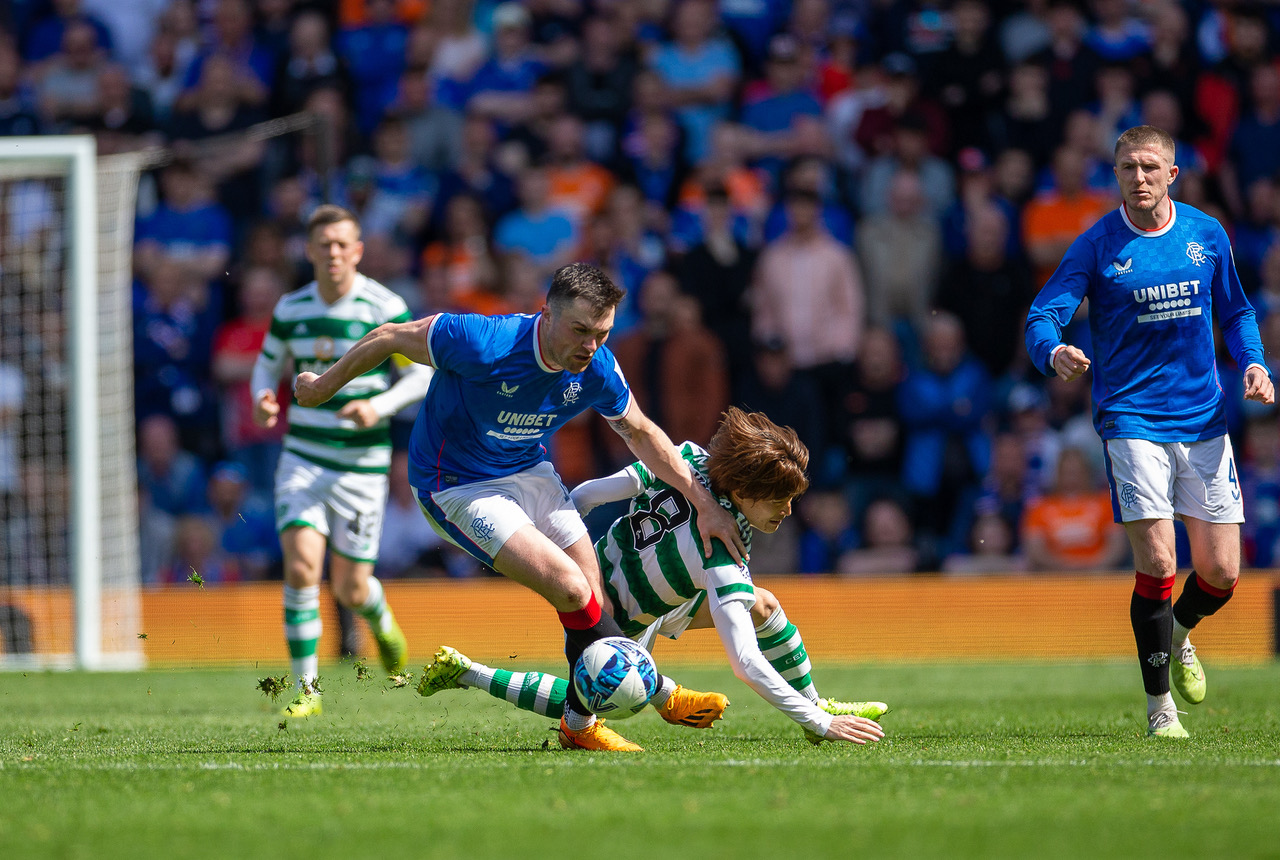 KILLER MUSHROOM – N/A – At least his brief appearance caused them minor anxiety.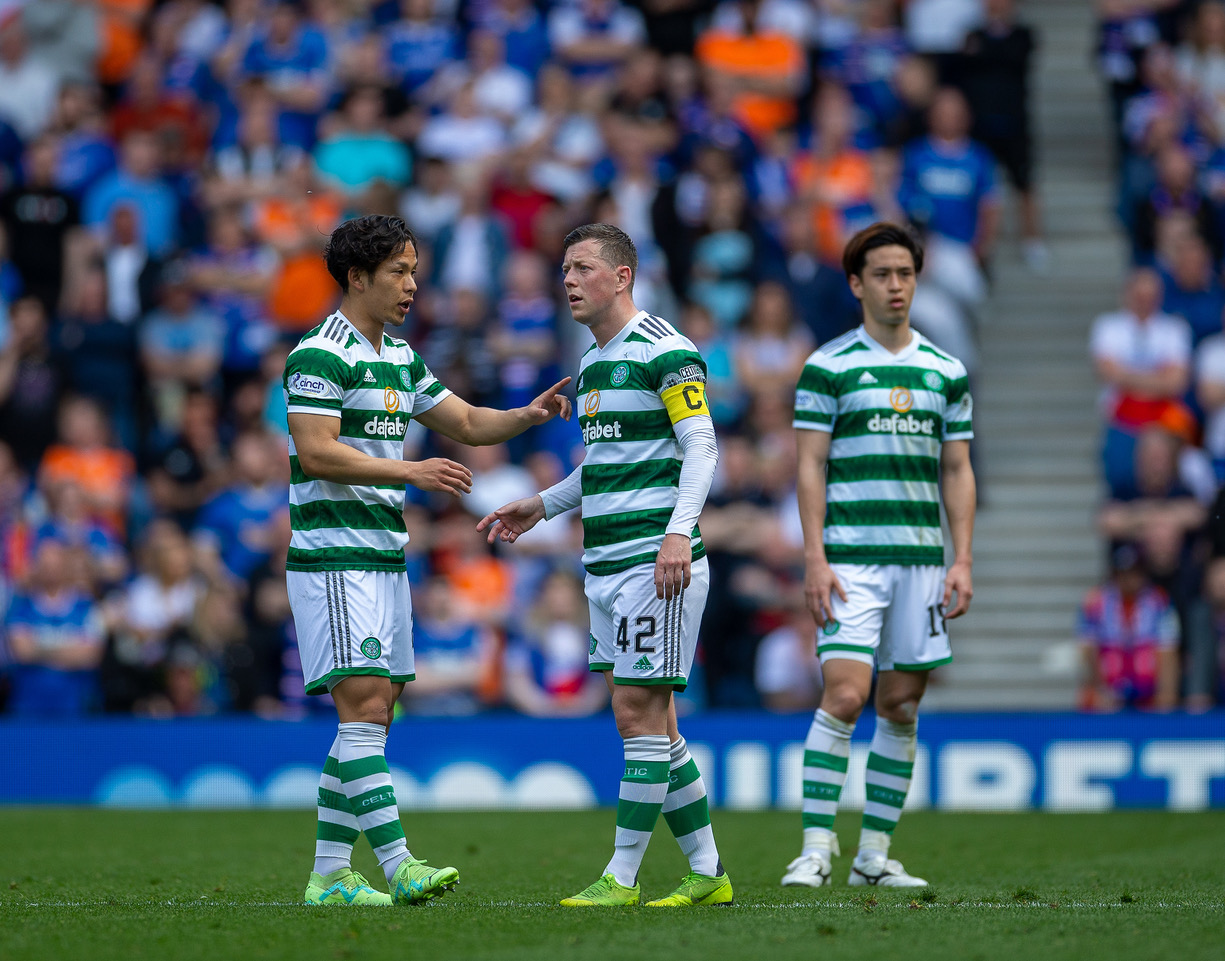 TONIO IWATAO – N/A – Expect to see him a lot more as we look to combat midfield swampings.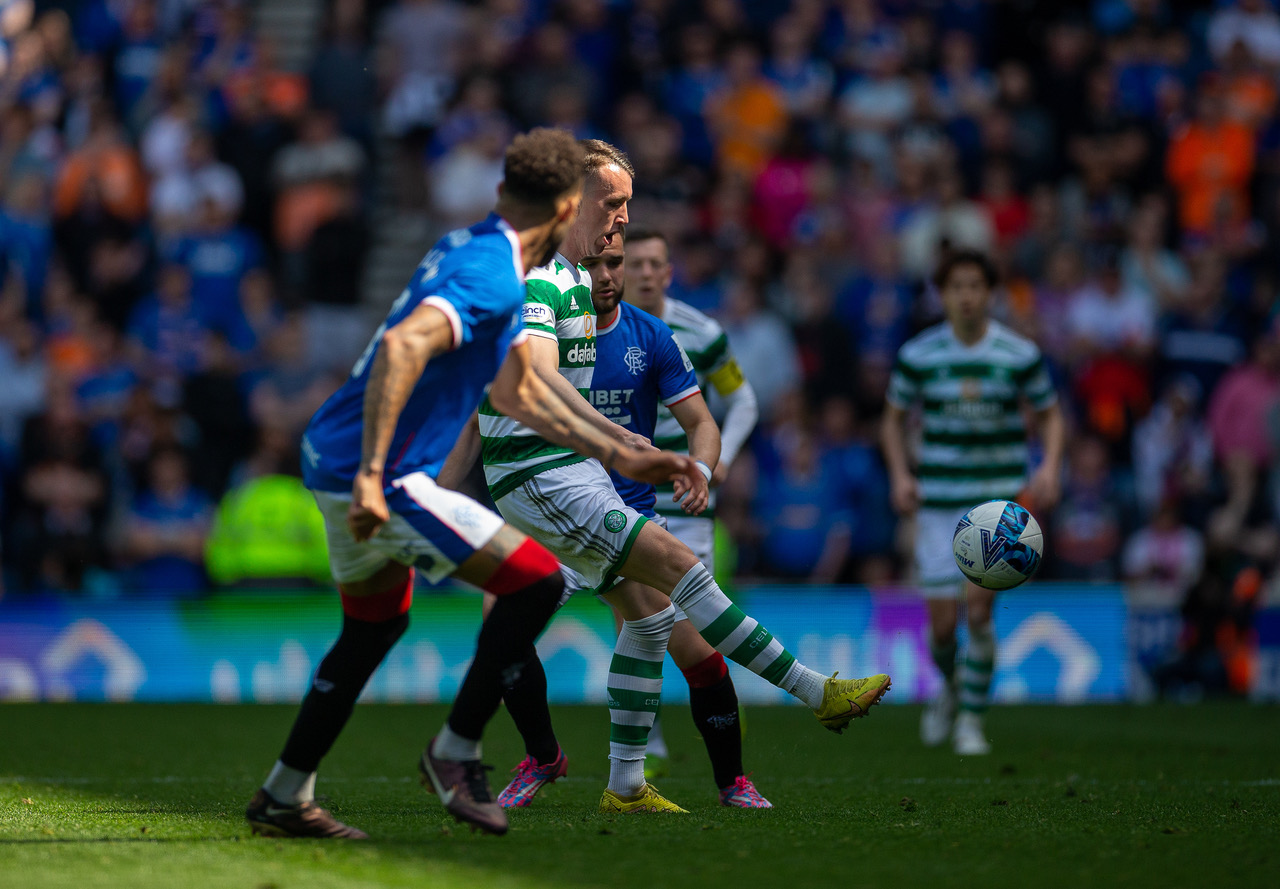 EDDIE TURNBULL – N/A – Briefly amusing attempt to reclaim the Free Broomloan by smashing the ball into it.
HACKY SACK – N/A – Impact? Suffered from the pick-a-pass disease as every ball he played found space; empty space.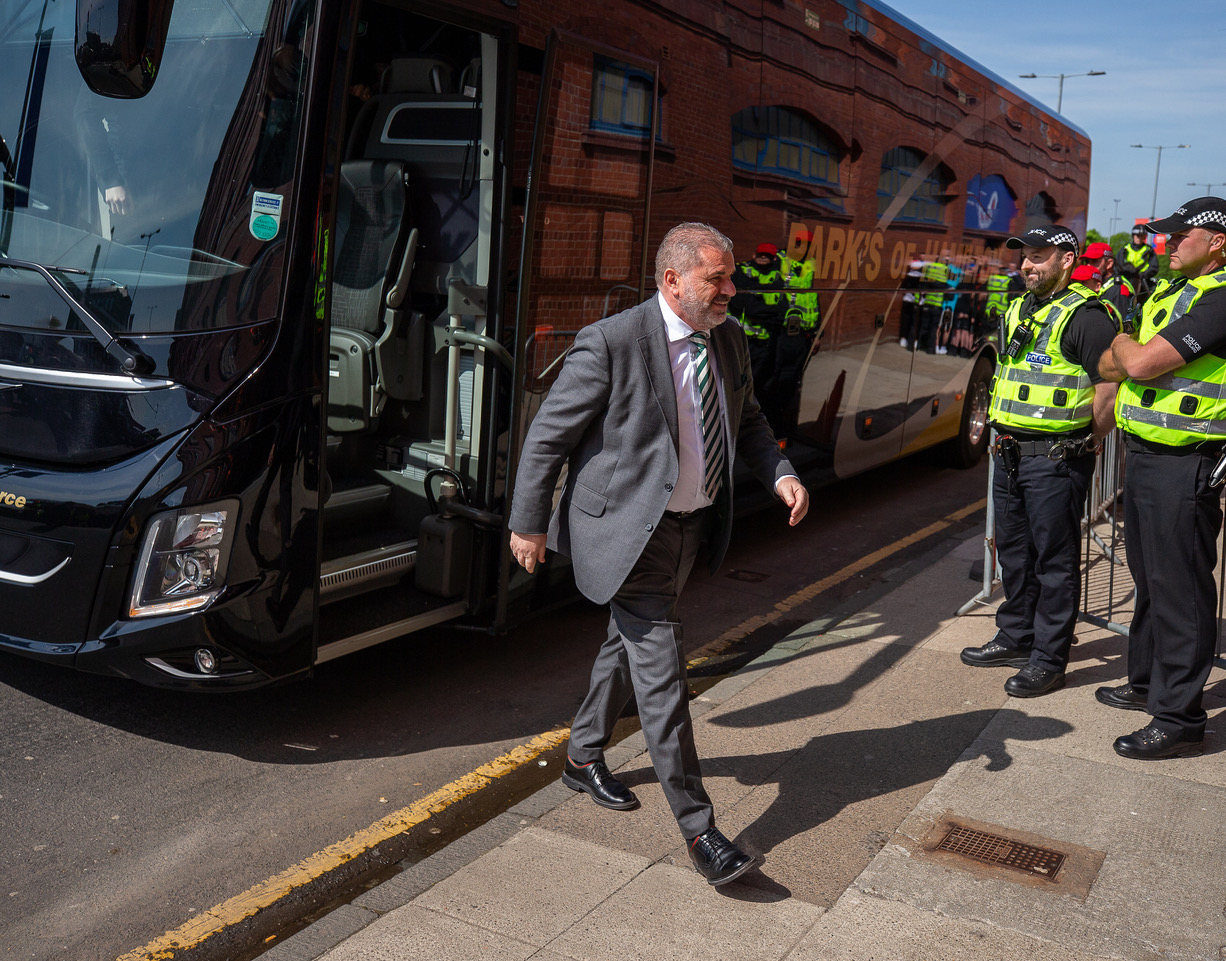 ANITA DOBSON – 4/10 – Well, Ange will most likely be a man you wish to avoid this evening. I doubt the players got away with reasoned forgiveness as they disgraced the tactics that have made them twice champions. Angeball needs a gyroscope at its heart and today, abnormally, Calmac was more of a bewildered spinning top.
Ange failed to counter the frenzy of the threshing wraiths swarming our middle and his starting changes disjointed a winning side's momentum. But he would have expected more of those on the park before the game was lost. If he's gained anything from today it'll be a renewed focus on the transfer market and finding those more capable of segueing into a proven system.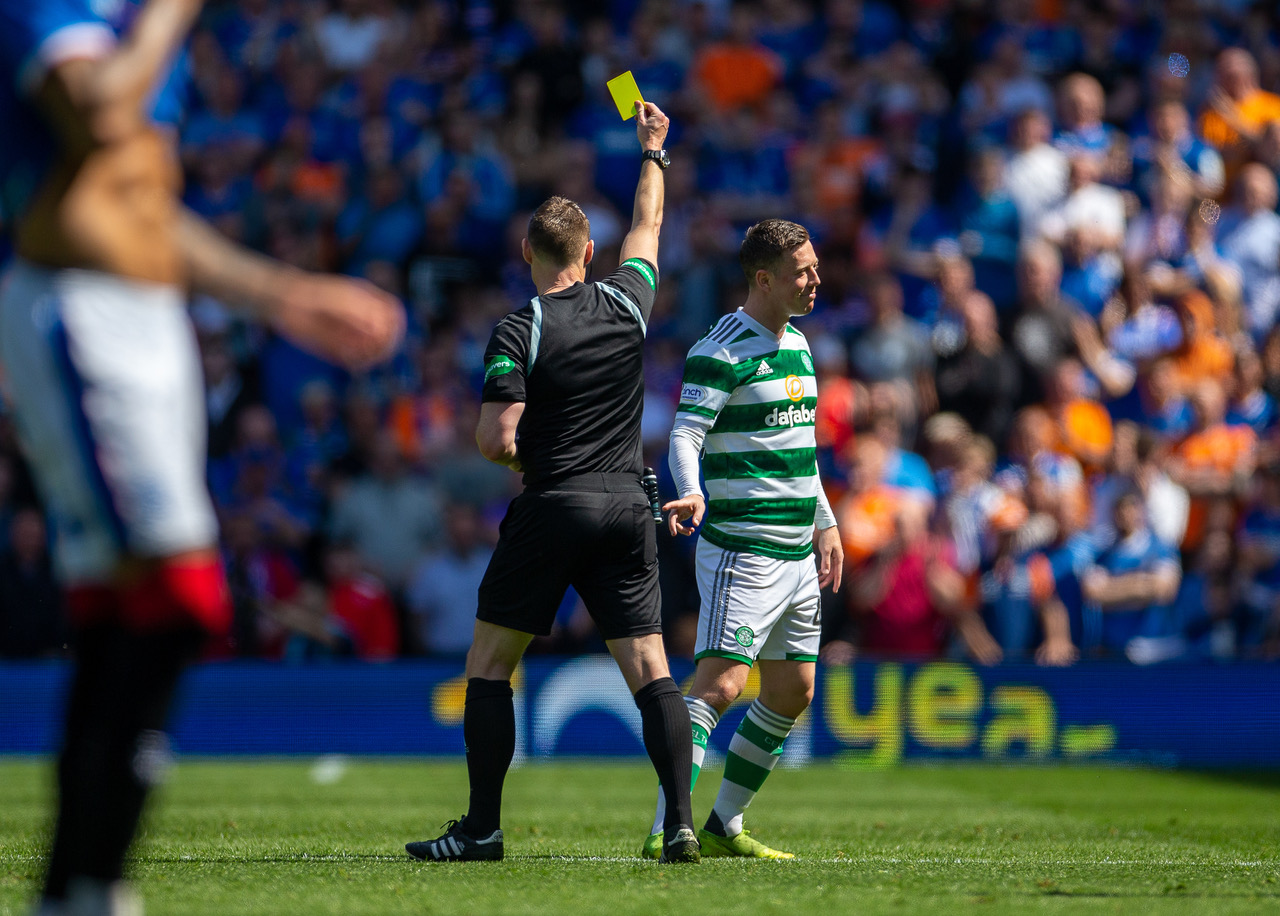 MIBBERY – 5/10 – Course it's not a penalty – it was Conor Goldshin's hand it hit. Then Steven With a 'V' managed to book the Celtic captain as well and it'll be roasted goat down the ludge with the family tonight. After that they'll kill it and cook it.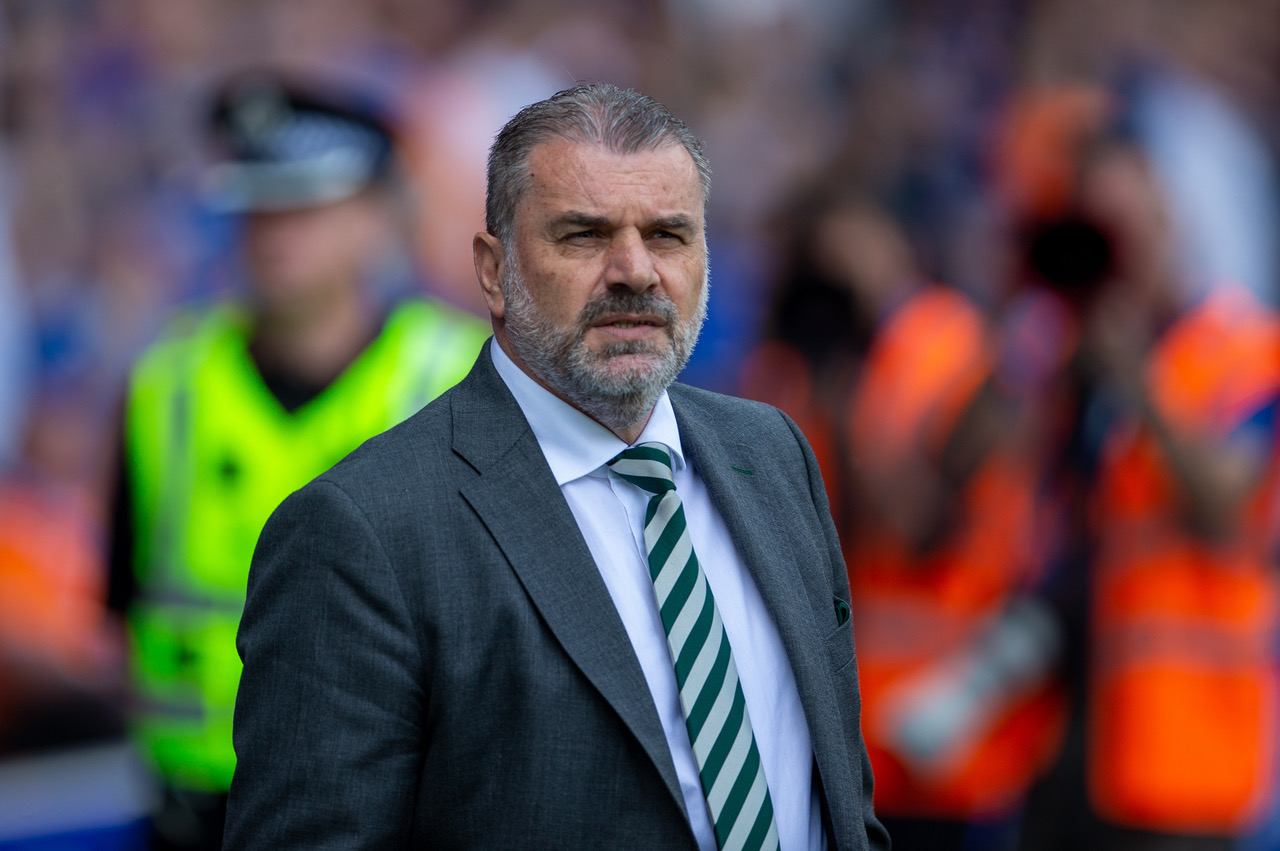 OVERALL – 1/10 – Well, there goes the trophy clean sweep. It'll have to be just a treble as the Zombies turned up like vultures on a battlefield to claim The Dead Rubber Cup Championship. So now we'll sit on the sidelines and envy as they take on the cream of Europe's shitebages-in-waiting in The Dead Rubber Cup Winners Cup to see if they can match their old club and win it.
🗣️ "Second-half we were a little desperate in our play rather than playing our football."

Celtic manager Ange Postecoglou reflects on a disappointing day for his side. What did you think of today's derby? ⬇️ pic.twitter.com/CqSDLIQnlQ

— Sky Sports Scotland (@ScotlandSky) May 13, 2023
A dire Celtic performance deserving little pity in isolation, despite the Bhoys magnificent season. Utterly totally Colin Nish, to be more succinct. Not many excuses, really – they looked disinterested and virtually disembodied as the frantic serial losers gave it everything in a last throw of their loaded dice to appease the assembled revolting ranks of phish-guzzling heathens baying for our blood. Where was the Sky sound-muffler-in-chief today as the verminous tramps' sectarian hate spewed through the telly?
An appalling vista from the off, with many Celtic players obviously disturbed by their horrendous gaudy surroundings – a scene like Rohald Dhal would imagine for 'Willy Wonka's Nightmare Acid Trip'. Never seen so many poor and misplaced passes for some time, not since Jamesy went on the pull in Magaluf. At one point this afternoon in the pub a kid dropped a ball, it rolled over to me and I knocked it straight back to his seat. Which made me the only Bhoy to complete a pass all day.
Games like these are the ones we used to win in the Nineties. Meaningless in the bigger picture; just a thorn in the side and pride of a team that's bested you over the season. As the adage goes – If you're going to lose one to them, then…But the capitulation of the side was concerning and frustrating; maybe understandable given the phenomenal consistency shown to date. Still, I suspect – and hope – it won't save them from a huge Aussienbackside-kicking incoming any day soon. So that's the distasteful part of the season done. Just the two real
trophies left to lift.
Reset and get at it.
Go Away Now
Sandman