SANDMAN'S DEFINITIVE RATINGS: CELTIC v LEVITICUS…
"Ah luv comin' through tae Glasgow at this freezin' time o' year, me. Means Ah kin talk freely oan ma phone aboot shiftin' pounds ay snaw and naebody bats an eyelid, ken?" – DP Martindale, Livingston dealer. Correction: 'Manager'.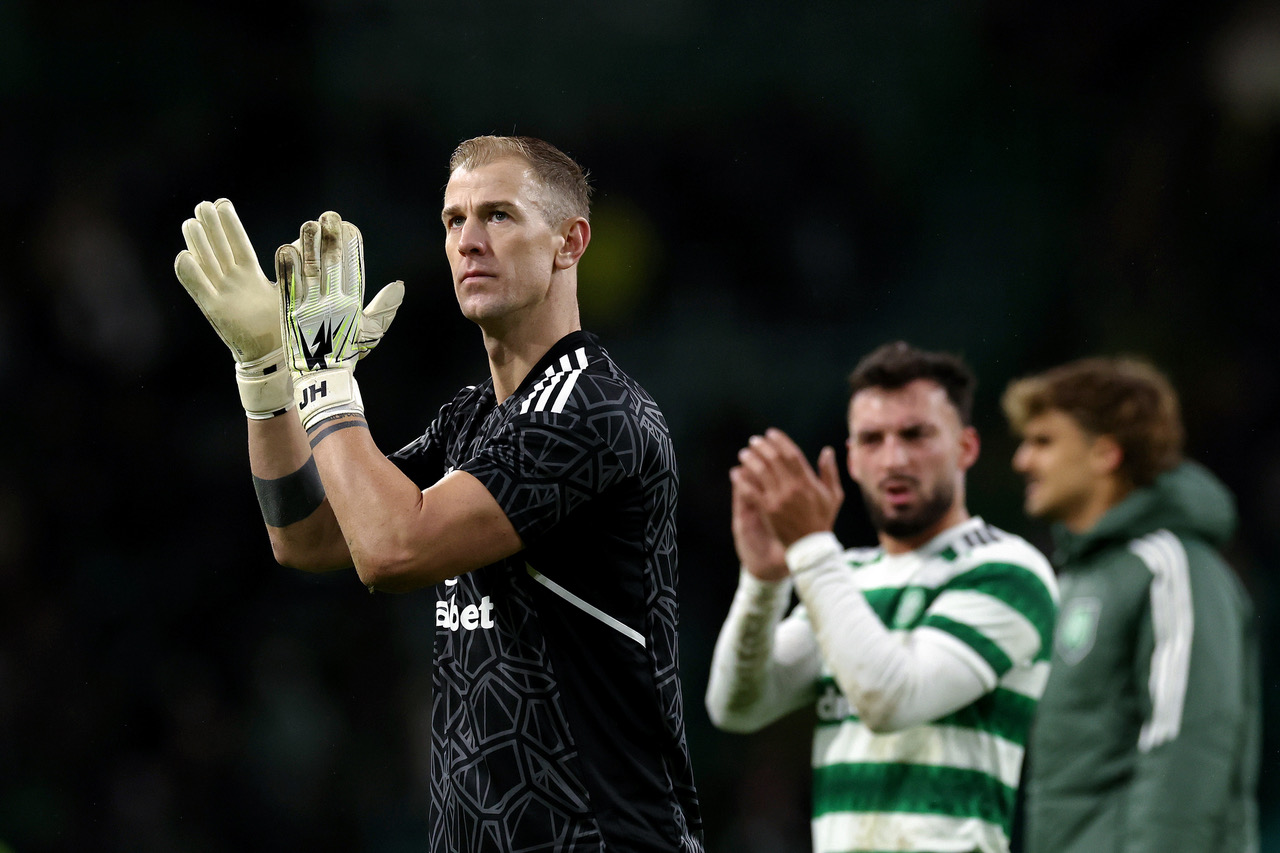 ROXIE – 7/10 – 'What the heck was that?' he growled, bewildered as their goal snuck past him, thus awaking him from his reverie and distracting Joe from the important task of mentally ticking through his Xmas list. Suddenly, the baw-freezing was on hold and he was in a game. Nobody better to be calling the shots, and saving them – as one splendid reaction stop kept Sean Kelly from a festive family shunning.
GREGGS THE BAKER – 6.5/10 – Some industrious wing-wizardry and inside-left galavanting had them pinned until he too lapsed in the immediate aftermath of our second and fumbled his lines and clearance attempts. Still, despite switching to right-back, Greggs was relentless in support and attacking intent, almost getting on the end of a couple of moves to kill them off.
STAR LORD – 6/10 – Doesn't like the rain, or the reckless big numpties thrown up against him. On the level with the collective as we strolled 44 minutes of the opening half, then had to scramble a few awkward moments as the universe threatened to violate harmony. But he held it together.
GET CARTER – 7/10 – He's a big man and he's not out of shape. Roughoused a few lumbering triffids beautifully as they sought fouls deep in our half for launching at the box. Probably the type of physical contest he relishes, and didn't put a pass or foot wrong.
TONY THE TIGER – 7/10 – What a fine shift the brickie was putting in until his exoskeleton failed and he had to be shipped off to the mech-mechanics for fixing up before he enters the Alien queen's egg chamber on 2 January. Scintillating pass for the Kyogo goal and a number of inviting balls fizzed across the area deserved better. Let's hope he's fighting fit to chew on those turkey bones through the next week.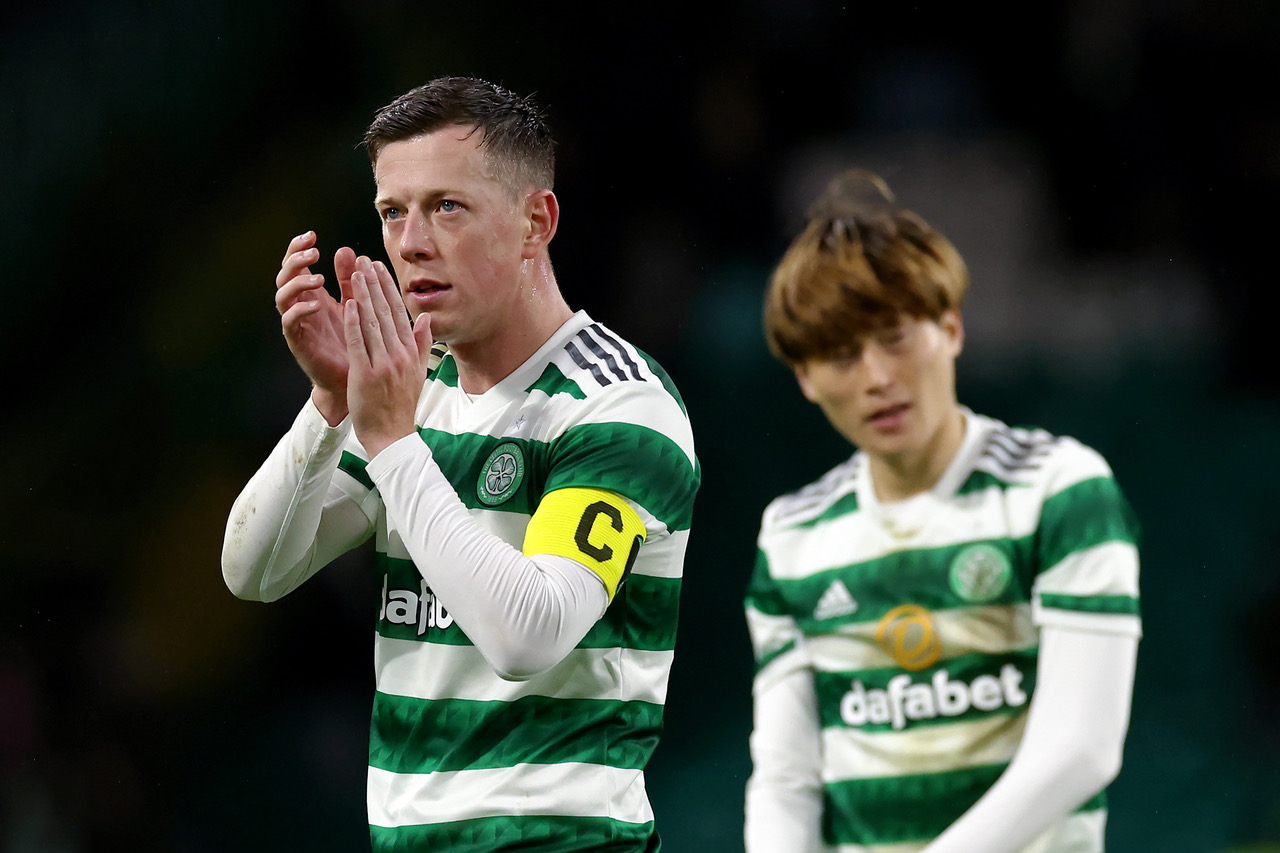 CALMAC – 6.5/10 – It was all so metronomically sweet for the entire first half that his orchestration had the audience lulled by quiet rhapsody; and, it transpired, many of his own players…Soon as we were pegged back the rhythm deserted the midfield, Calmac fought to engage his wingmen but something was dislocated from the opening symbiosis and we became ragged. The second period looked more of a struggle for him to retain overall control than his usual joyful, creative enterprise. But he got the Bhoys through.
THE BUILDER – 5.5/10 – From the Calmac cover gigs to the Rogic role – a sure-fire fit for the guileful young viking but…For some reason – probably just football – he couldn't find the right gear, or the touch or pass and seemed unusually static. Maybe just too damn excited about Santa coming.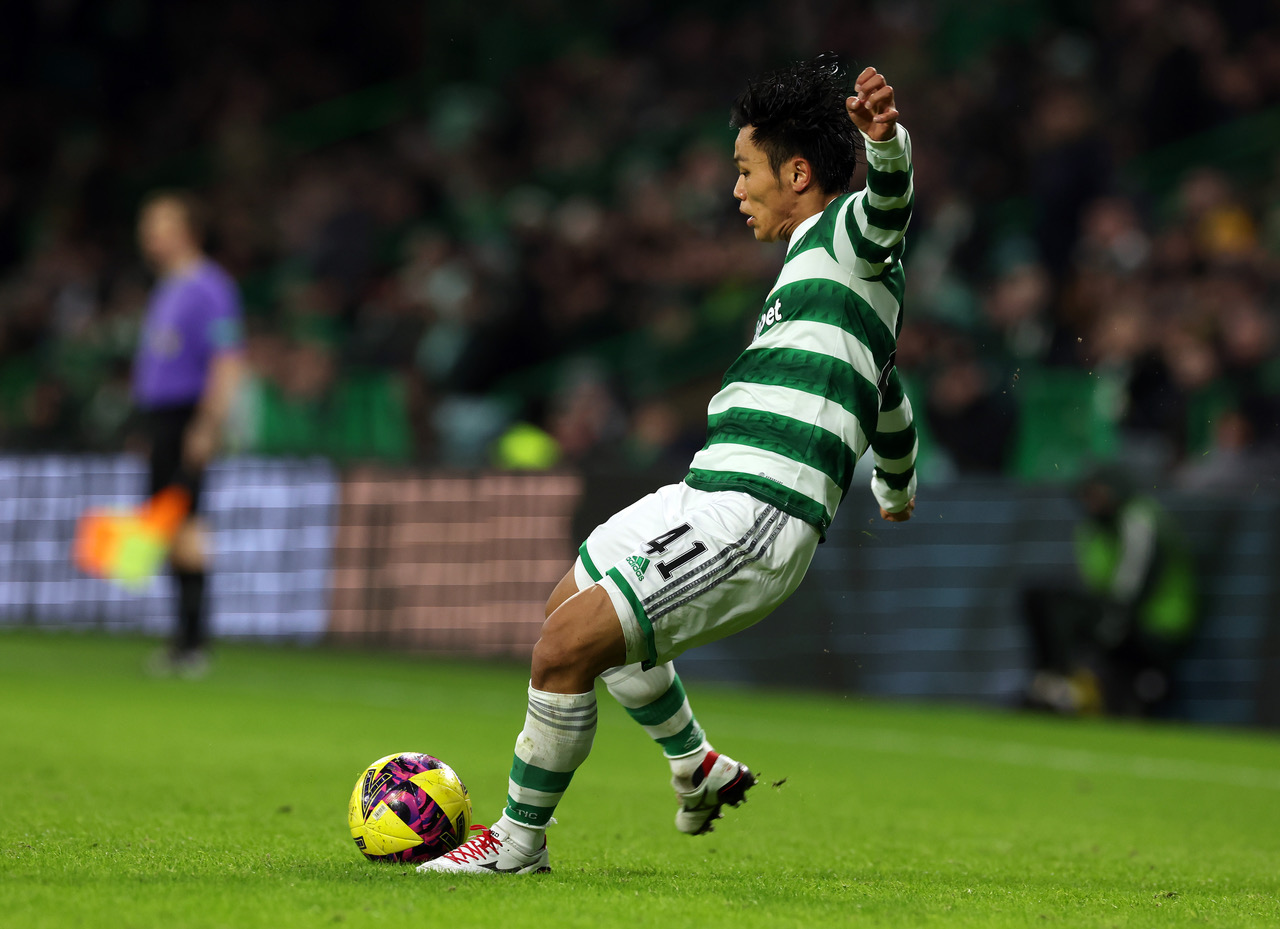 HAKUNA HATATE – 6/10 – Not tonight, Reo – denied space by Livi's hard-working defensive lines, he came close on occasion and suffered from the team's greater inability to find a hint of light. Or a… Yeah, the runs we know him for were foiled and frustration at the lack of openings defined his evening.
Celtic goal ruled offside coz stuff

— Lint (@Zeshankenzo) December 21, 2022
ABADASS – 7.5/10 MOTM – Winning back his place after some electric wing-play on Saturday, tonight maintaining the momentum for the full 90 and being our most potent dangerman. Deserved his goal for his endeavour and spark, and… Hang on…Of course, when's a goal not a goal? When it's a Celtic match-killer that can be obfuscated by witchcrafting the rulebook with yer off-the-cuff interpretations. I say off-the-cuff, but it's more like out-of-Abif skullduggery. Great game, kid; great finish too. Keep it up.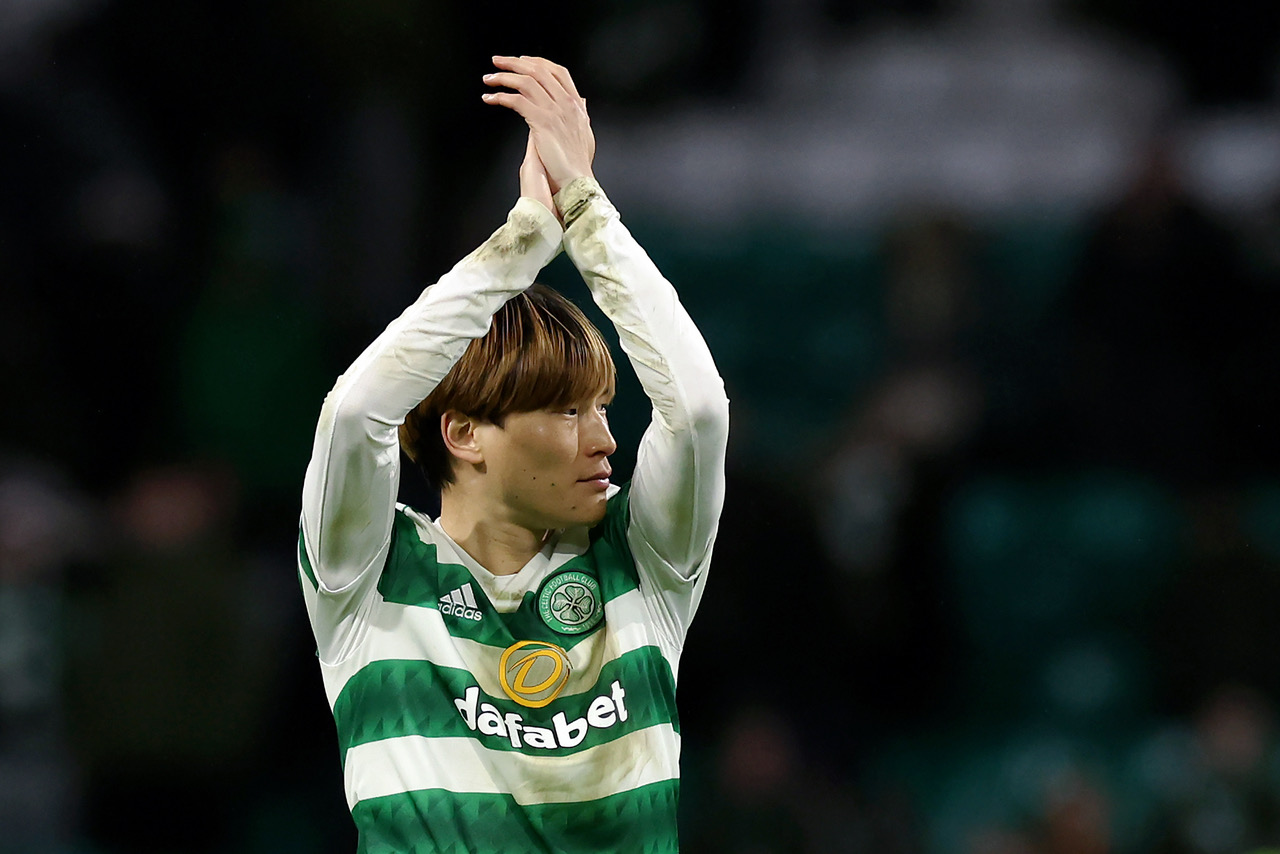 KILLER MUSHROOM – 6.5/10 – Will he? Won't he? Get on the end of something, that is. But true to character the smiling ninja popped out of the ether to swipe home the second and put us on easy street. For about 40 seconds. Looks like he's still building to maximum kill-power but those darts into the right space are becoming more prolific and if we can click better in build-up we'll be able to exploit his tireless pursuit of goals.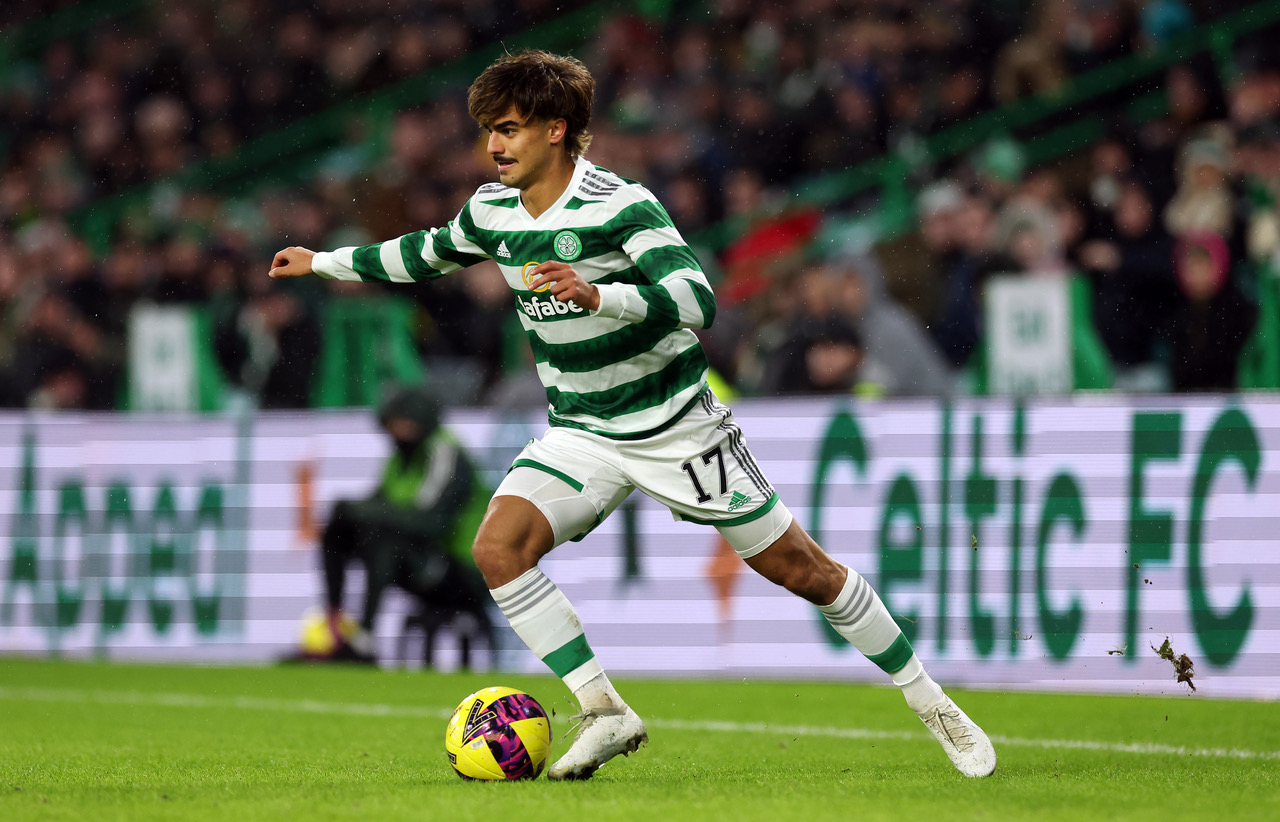 NOTEBOOK – 6/10 – Well, he's been cultivating that 'tache since the 31st anniversary of Freddie Mercury's death and must have been hoping for more dramatic premieres that it's delivered so far. Very sprightly and inventive – along with the rest – all first period. But the step-overs and cuts became stumbles and jangly overkill as the game wore on and it became clear he wasn't going to be a match-winner tonight. Much to the dismay of the 'tache, that's wondering if it's signed up to a duet with a vibrant young performer or Montserrat Caballe.
SUBS –
SON OF JACKIE – N/A – Sort of rumbled about off the pace and we wonder if there's any drive in the big unit, or whether this contract biz has stifled his ardour for the Hoops.
MOOEY – N/A – Messi-spoiler gives us another cameo of competence and sees the game out with aplomb.
EDDIE TURNBULL – N/A – He twists, he turns… He manages to keep his balance in some very tricky conditions for an auld fella, it must be said. Did enough to keep the play turning over in our favour.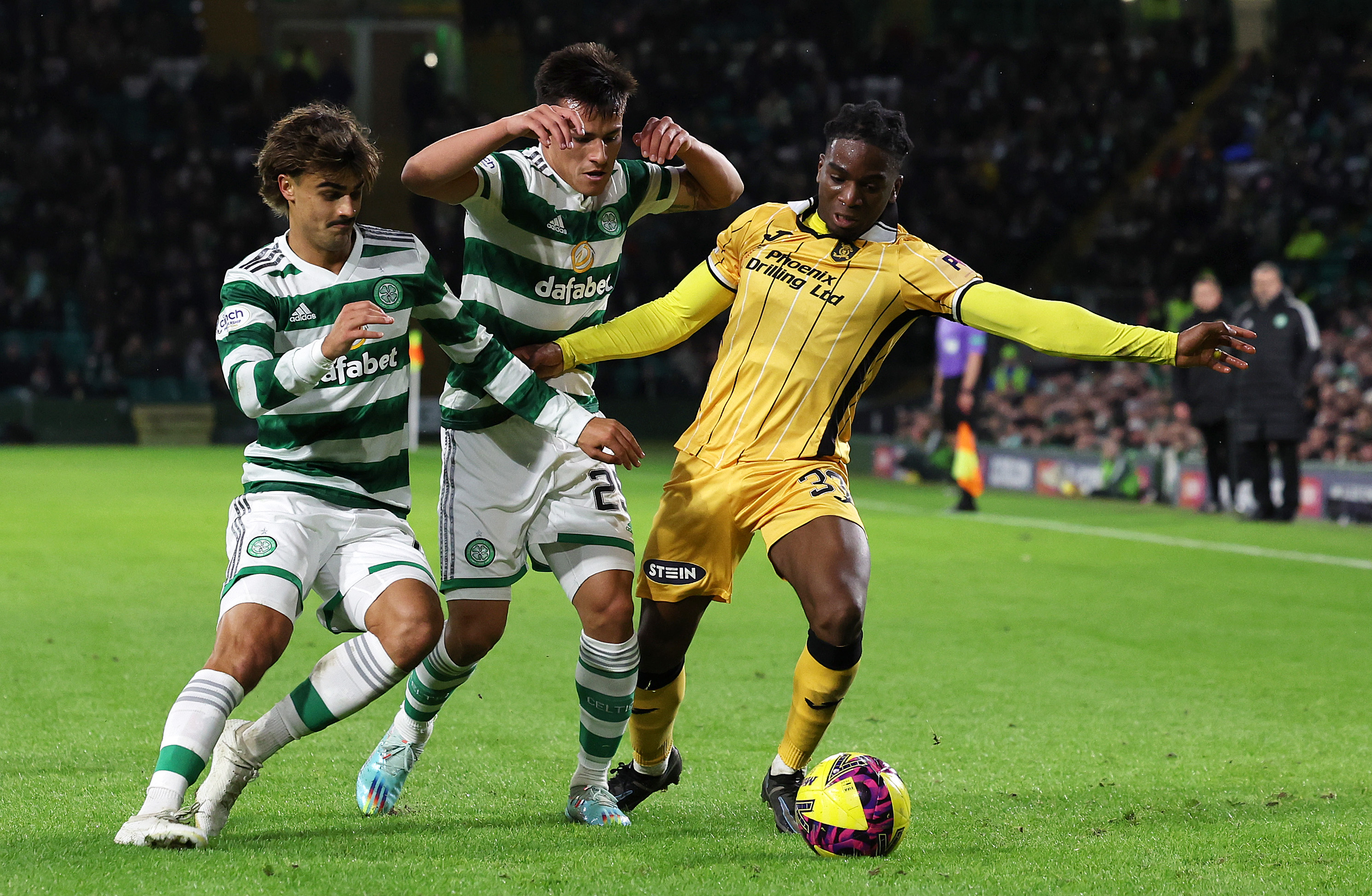 DIEGO ARMANDO MARADONA – 6.5/10 -How they mananged to drag him down off a Buenos Aires lamppost, sober him up and fire him over here is a small miracle. God knows how his heid felt when Ange kicked him out of his wee sleep on the bench and pushed him onto the park, but he certainly delivered. Best way to fight a hangover Argie-style seems to be to fight the opposition, throw in some neat football, take a card with a snarl for showing what he thinks of collapsing lavvy-brush Holt, and stay in the thick of the tussle while we knock out three points. Vamos Argentina! Back on the bender!
HACKY SACK – 6/10 – Imagination arrives in the twinkling feet of the Montenegrin Pele, but gets blunted by the reality of the yellow block facing him as he chiselled away at their impenetrable escarpment.
ANITA DOBSON – 7/10 – Heck, mayte, Ange got his rewards even if his team didn't deliver up the type of pulsating Angeball he expects. The patterns played out beautifully until we conceded and thereafter somebody kept dropping a stitch; Couldn't quite knit together the Christmas jumper the big Mhan demanded but they'll get another go at it Xmas Eve. I doubt he'll let them forget they better find the trimmings to cook the turkeys on Saturday afternoon.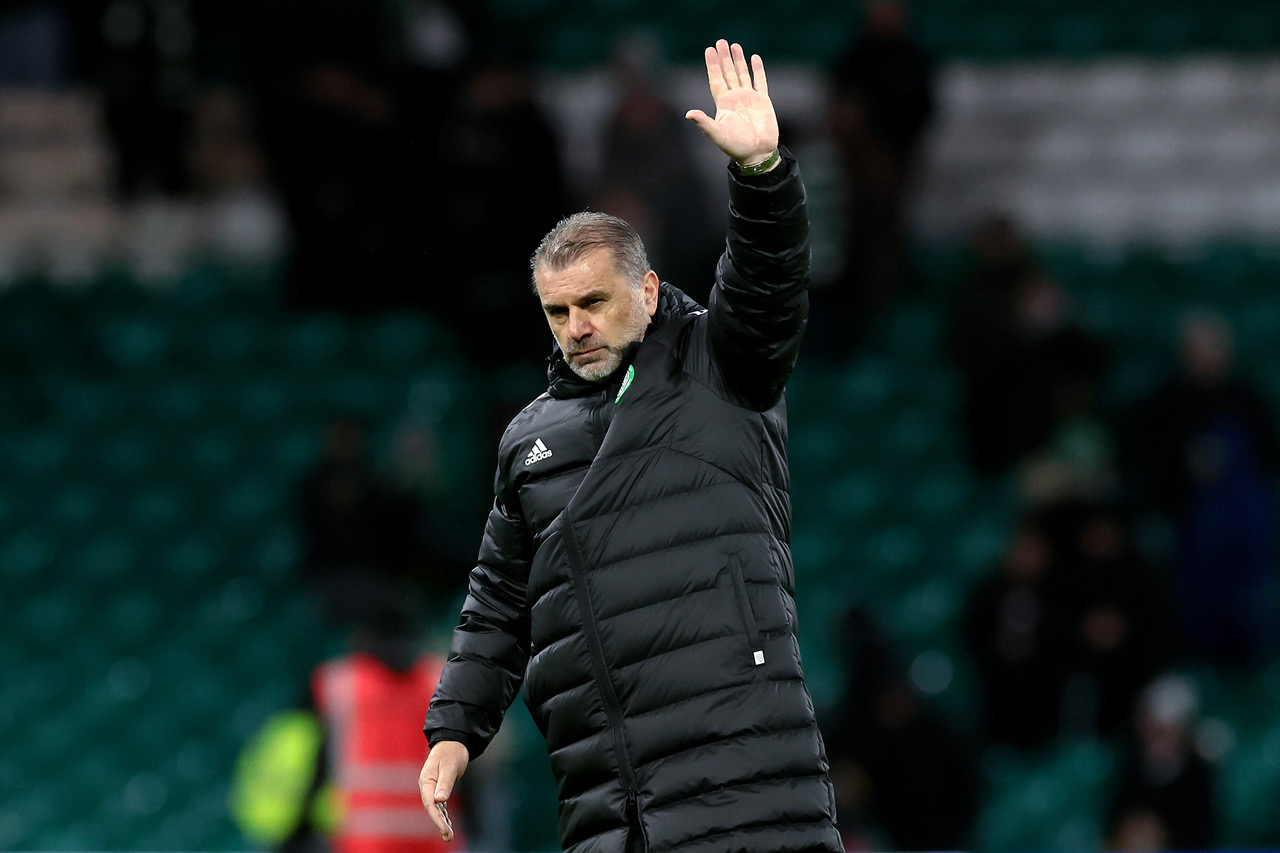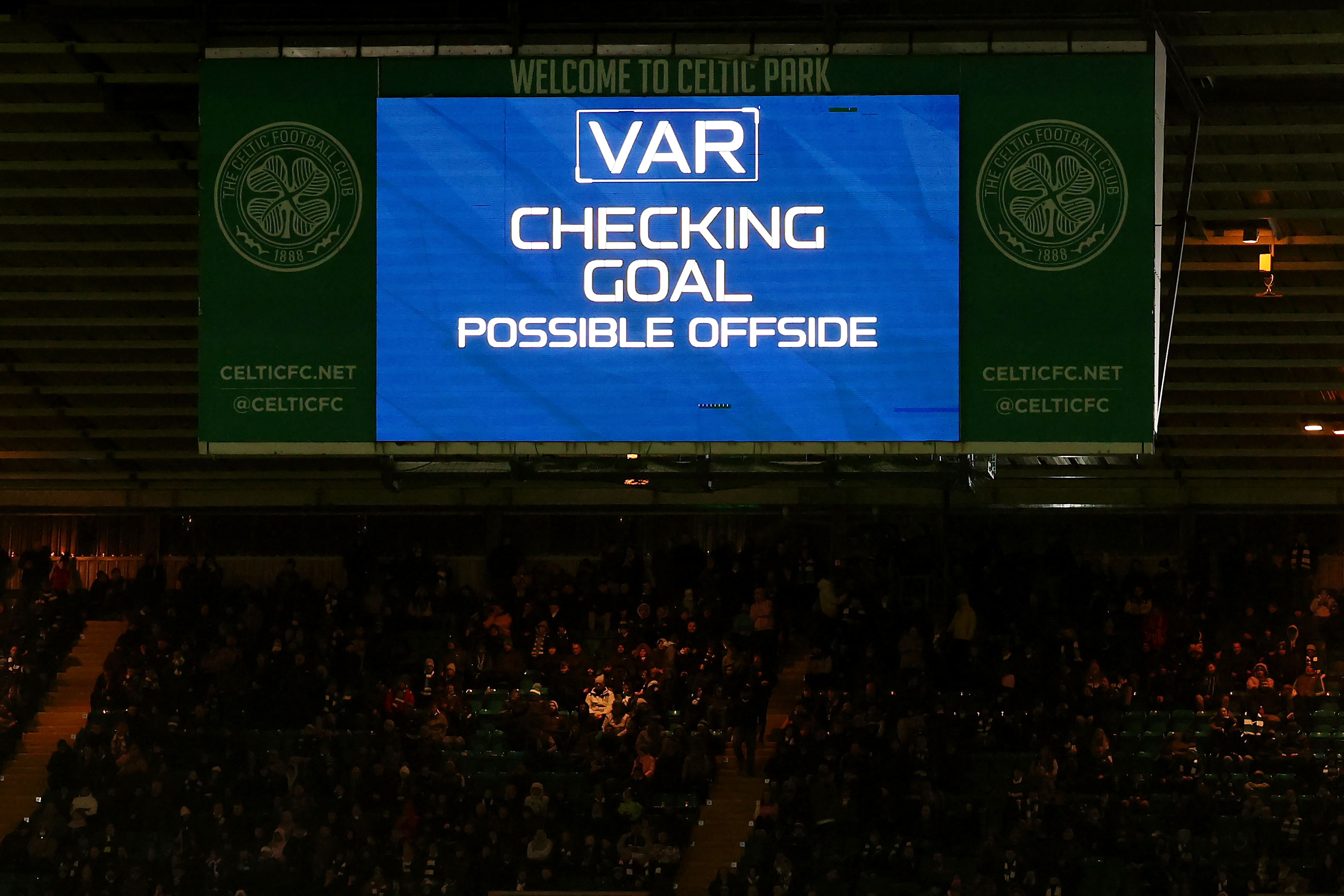 MIBBERY – 6/10 – Can't see the NBA nudge of an arm to set up a Zombie winner in World Cup injury time, but manage to rewrite the rule book on second-phase offside calls when a defender's played in the striker. i.e Cheating so-and-sos. Roon ye.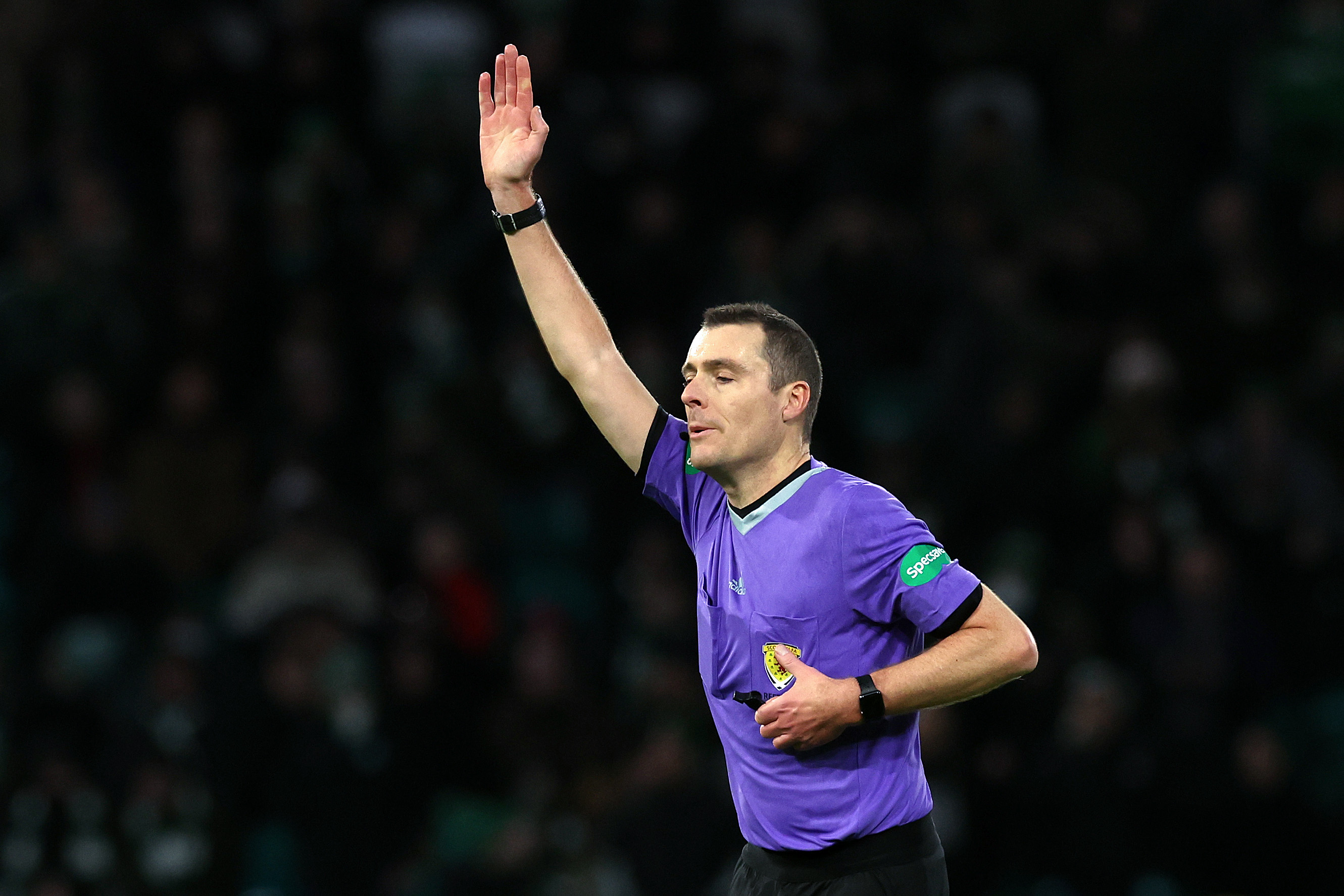 OVERALL – 6.5/10 – Well, we were thankfully spared the sight of the Junkie Mekon exploding with delight as his alienated football just failed to crash the soaring wave of Hooped triumph. A night that went true to belief 99% of the opening half, then meandered into lip-gnawing perplexity as we couldn't find a killer pass if our lives depended on it.
The turgid nature of the second half wasn't really all it felt to be – the scoreline flattered them and our unfortunate choices of final ball beat the regular percentages of guileful craft. Basically, we should have murdered them but more of our play broke down than usual in and around their box.Thankfully, when stuff like that happens – and it does; law of averages and all that – you hope the back door's going to be safe, and ours was.
So, no harm done, mild abberation out of the way on a dreary weatherbeaten night, and a note of caution to keep the Bhoys on their toes for the difficult festive tests ahead until we rock up for a New Year party at the Govan Crackhouse on the 2nd.
Three more sleeps 'til Sant…Johnstone…comes.
Go Away Now
Sandman