SANDMAN'S DEFINITIVE RATINGS: CELTIC v LIV-TYLER…
"Of course we are angry the newco Rangers of Glasgow would not sell us the Morelos in the transfer window. You expect us to rake our own bins?" – Jordi Cruyff, Barcelona Sporting Director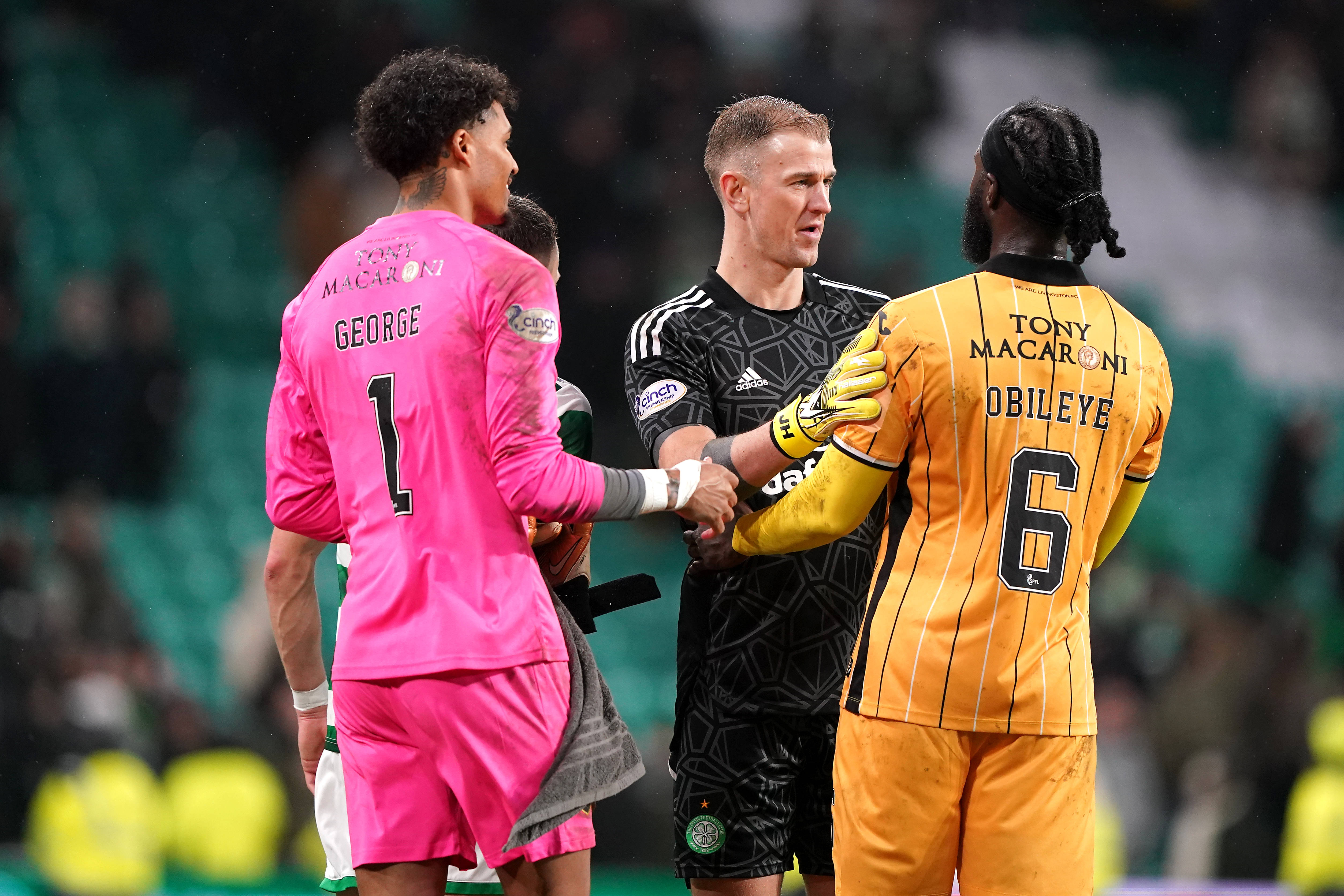 ROXIE – 6/10 – Big Joe with nothing to do, plays a ball with his club shoe…And then his poetry composition was interrupted by a Star Lord clanger and the action was on. Then off again. And without a save to make, Big Joe did indeed employ his club shoe once or twice to liven it up at the back. But never too dramatically.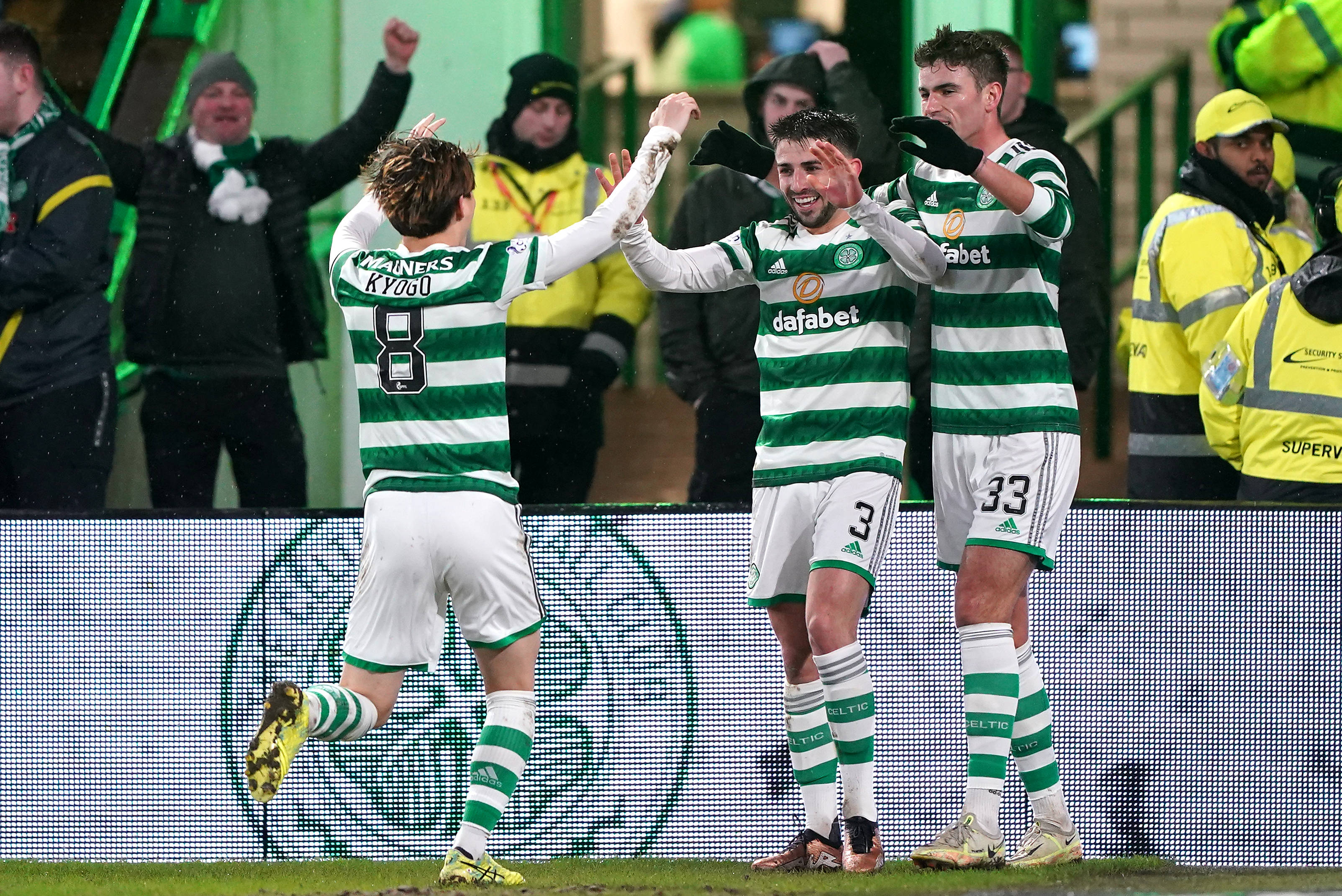 GREGGS THE BAKER – 7/10 – Tuned-in from Saturday's sluggish return. Zinged-in was the opener. Touch from his right onto his rapier left and a fizzing cracker lit up the dreich night. He'd already announced his presence with some sharp links, and back on his game we get the added threat of a goal or two. Already a match-winner when the Minis were actually trying, sparkling in the CL against different class opposition…Player of the Year. So far. Convince me I'm wrong. Or shut yer hole, fat boy…
STAR LORD – 5.5/10 – Does anybody know the number of an imaginary, motivational racoon? GMT is considering setting time by Star Lord's habitual tomfoolery because it's becoming more regular than any atomic clock. That falling on his arse to let in the striker after being caught under a nothing ball was the best Fantasy Football recreation of a jet-lagged big Effe gift-wrapping a Juventus killer goal that I've ever seen. We got away with it tonight. Just. Thanks, post. Defend him all you like, but – I repeat, repeat – those ubiquitous moments can turn – and cost- games against better opponents. I still admire his positional play and perception under pressure when the ball's fizzing around our box. But, man…Cut the zany bits out once and for all… It's getting mental…
GET CARTER – 6.5/10 – A rumble in the jungle? Two big fellas going at it? The physical contest I expected didn't transpire as we stifled Livi's only troublesome weaponry and won every contested high ball. CCV's organisation and awareness kept the ship steady and his consistent presence in the right areas left them bereft of hope in advanced positions. Flurried himself on a couple of occasions but I suspect he was just seeing what it was like to be his defensive partner for a moment or two. Because he was bored.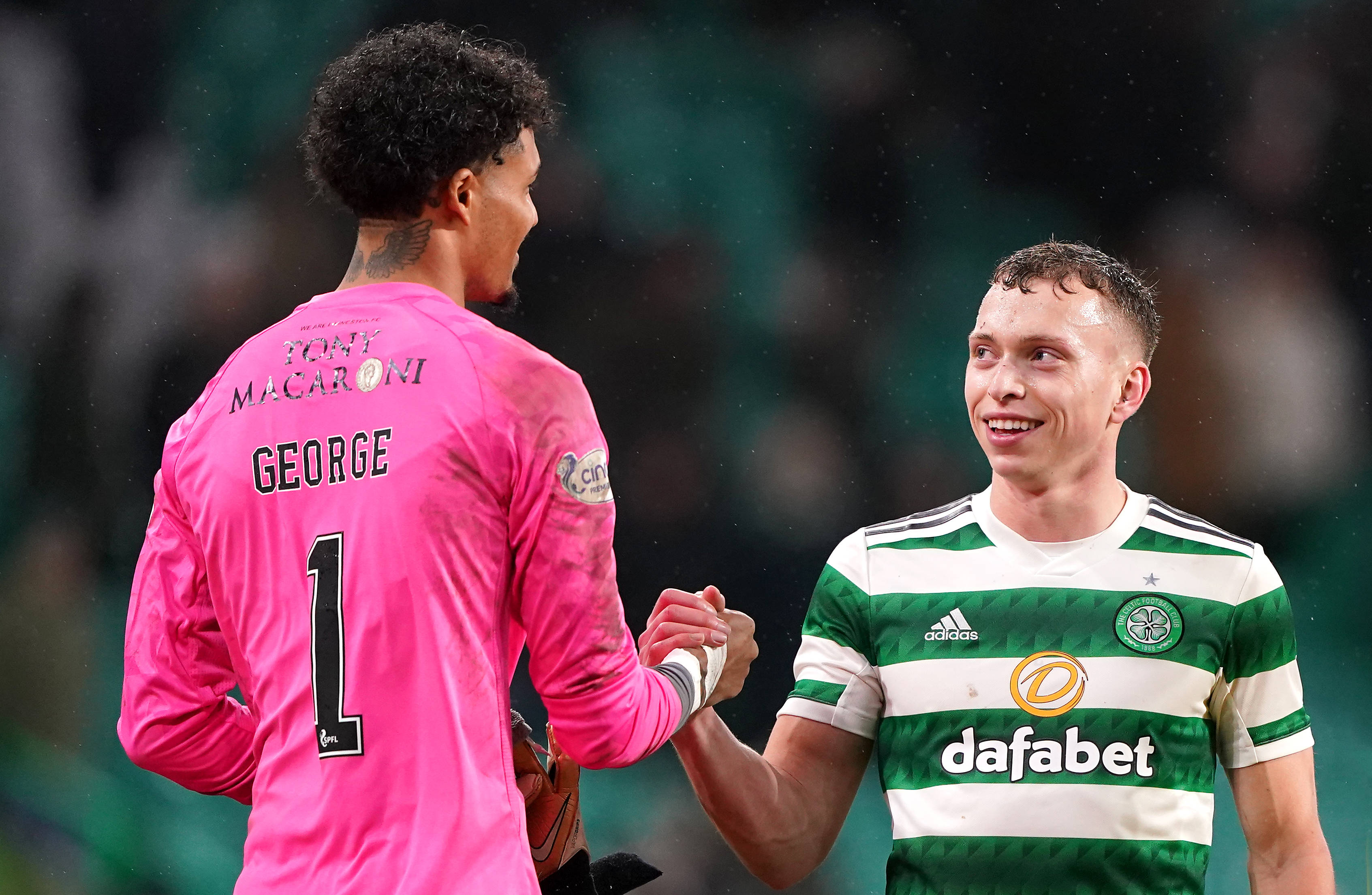 WAYNE GRETZKY – 6.5/10 – Slidey pitch was made for this practiced skater; and he does seem to glide up the wing in support. More in tune tonight and linking well, and got to feel right at home after a tete-a-tete (see what I did there, French Canadian readers? Yeah, you, Dominik…) with ex-Zombie -Moose, Collapsable–Holt.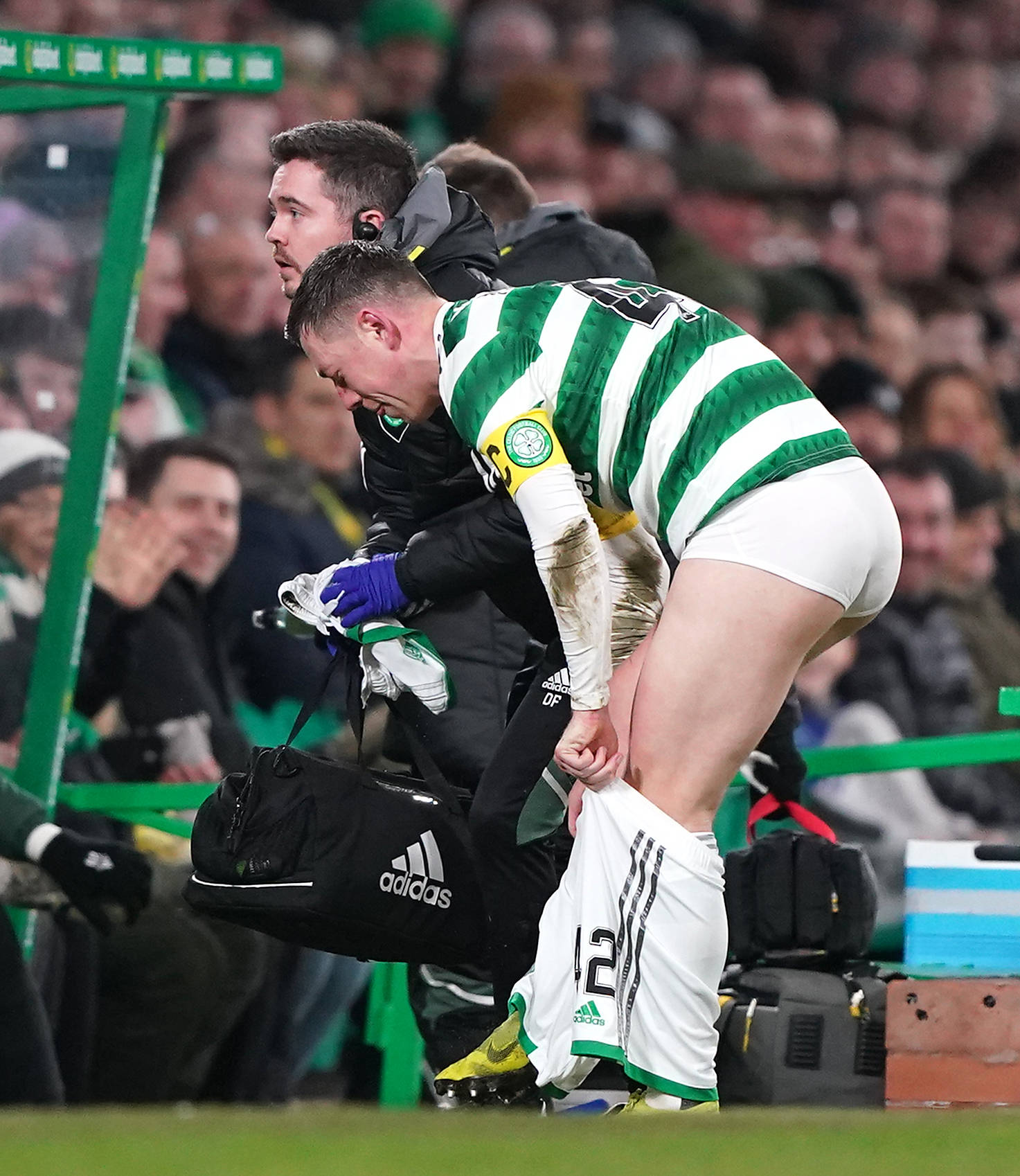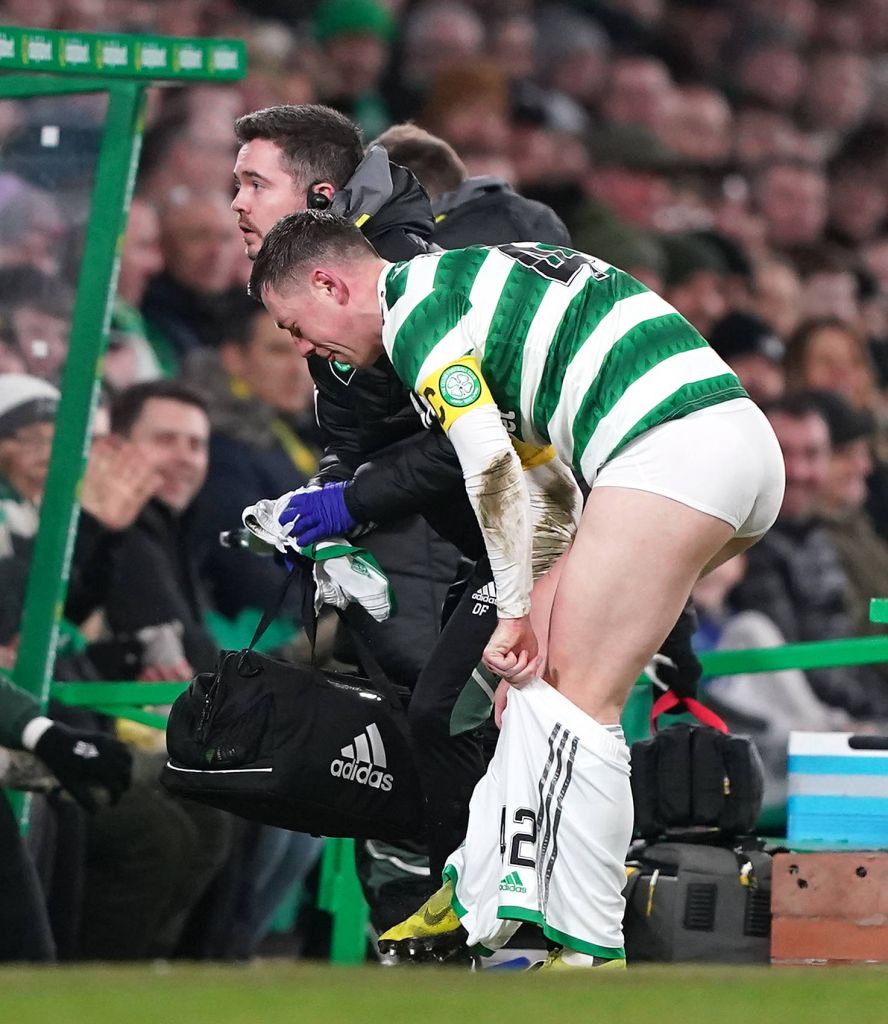 CALMAC – 6/10 – There will be blood; Nearly another face-off for Calmac – shouts heard in the bowels of the main stand for somebody to 'Dig out a flaming Zorro mask!' as he took a clattering; won a brave 50-50 but breath was held. Thankfully, just as the DJ was searching spotify for Andrew Lloyd Webber and Sarah Brightman, and Some Mothers Do 'Ave 'Em was trending on Twitter, he re-took the field, battered but less bloody and not broken. Release breath. Composed and contained performance thereafter as others rose to the task and tied up the points.
THE BUILDER – 6.5/10 – Feet, bhoy. Getting his rhythm together; some terrific whipped deliveries first half and a spectacular opportunistic assist for Kyogo. Not yet purring, but as his viking blood warms up we'll see the helpful kid morph back to major influencer.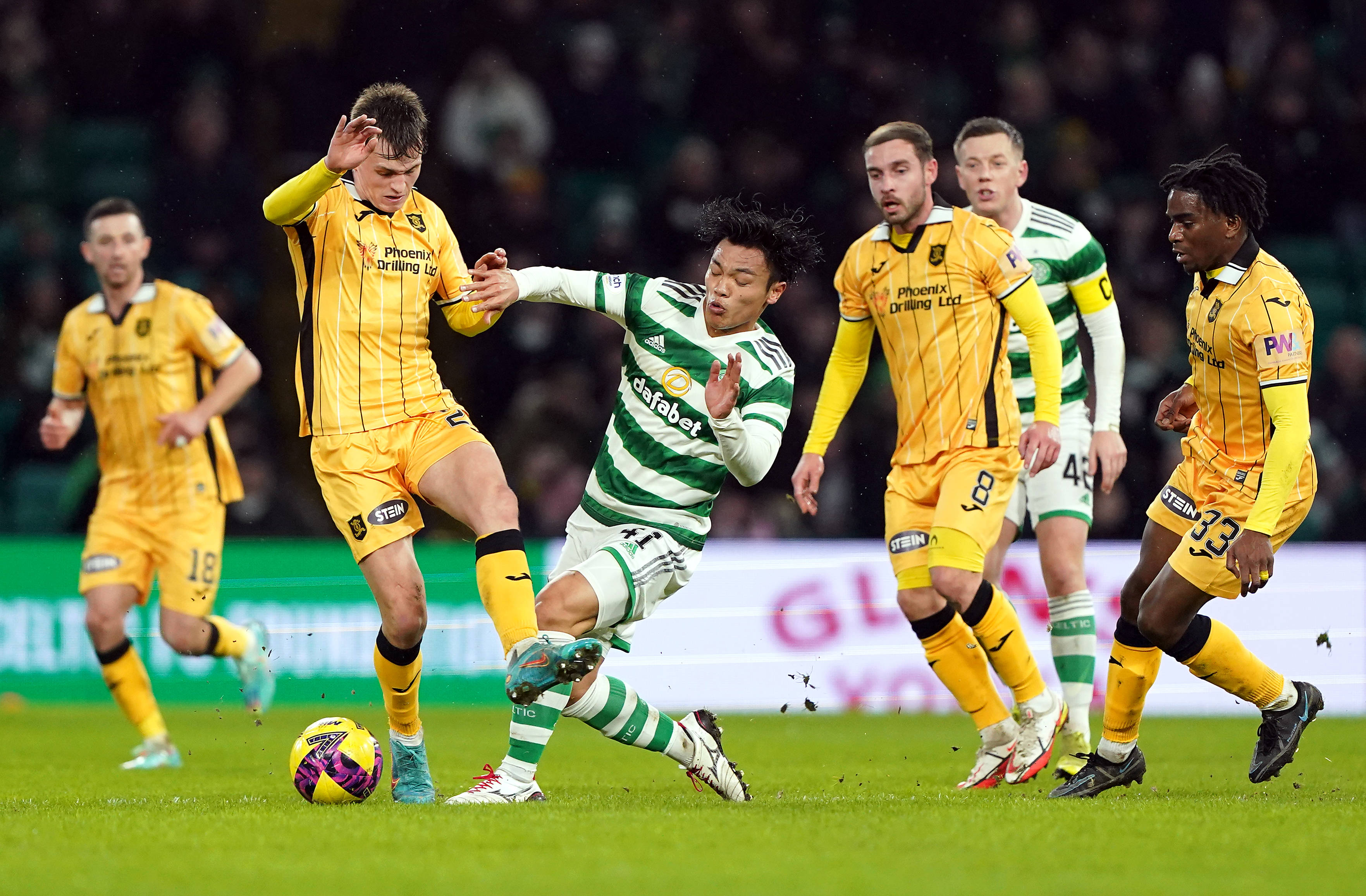 HAKUNA HATATE – 7.5/10 – Honda, Hitachi, Hatate…Examples of incessant Japanese enterprise. Everywhere but the North Curve he was, digging, dinking, drifting and dismantling resistance. An all-weather model we bought, with traction, precision engineering and fluent system of interconnectivity.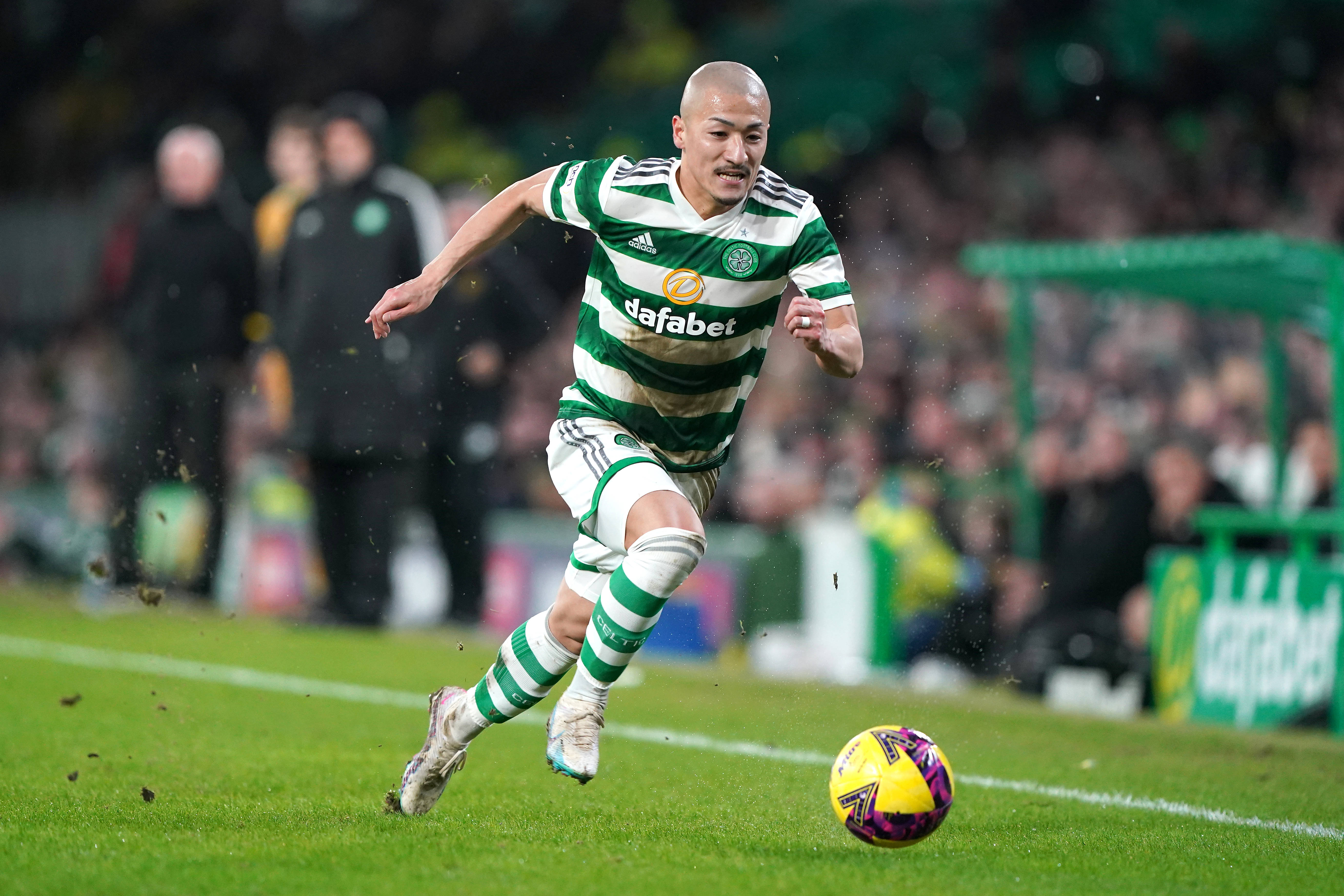 LORD KATSUMOTO – 8/10 MOTM – If Daizen didn't possess the same heavy touch as teenage me locked in a sauna with '67 Raquel Welch, he'd be worth about as much as I'd pay for the latter scenario to come true. But he is Daizen, he is relentless, he is inevitable. His goal was a Daizen goal if ever you saw one – can't deliberately knock it in no matter the glaring opportunities, so obviously the universe will play pinball with his gub until the net bulges. Tormented them, thrilled and exasperated us, drove the sub fullback into a hissy-fit, then took a card for exacting cold-blooded Yakuza revenge with an agonising toe-poke on the ankle bone.
A guy who spent his 'month off' charging about sunny Qatar in 90 degree heat making a name for himself on the World stage has fired us through gruelling periods of winter gloom with focussed resilience and dynamic… Well, Japanese madness… Migoto!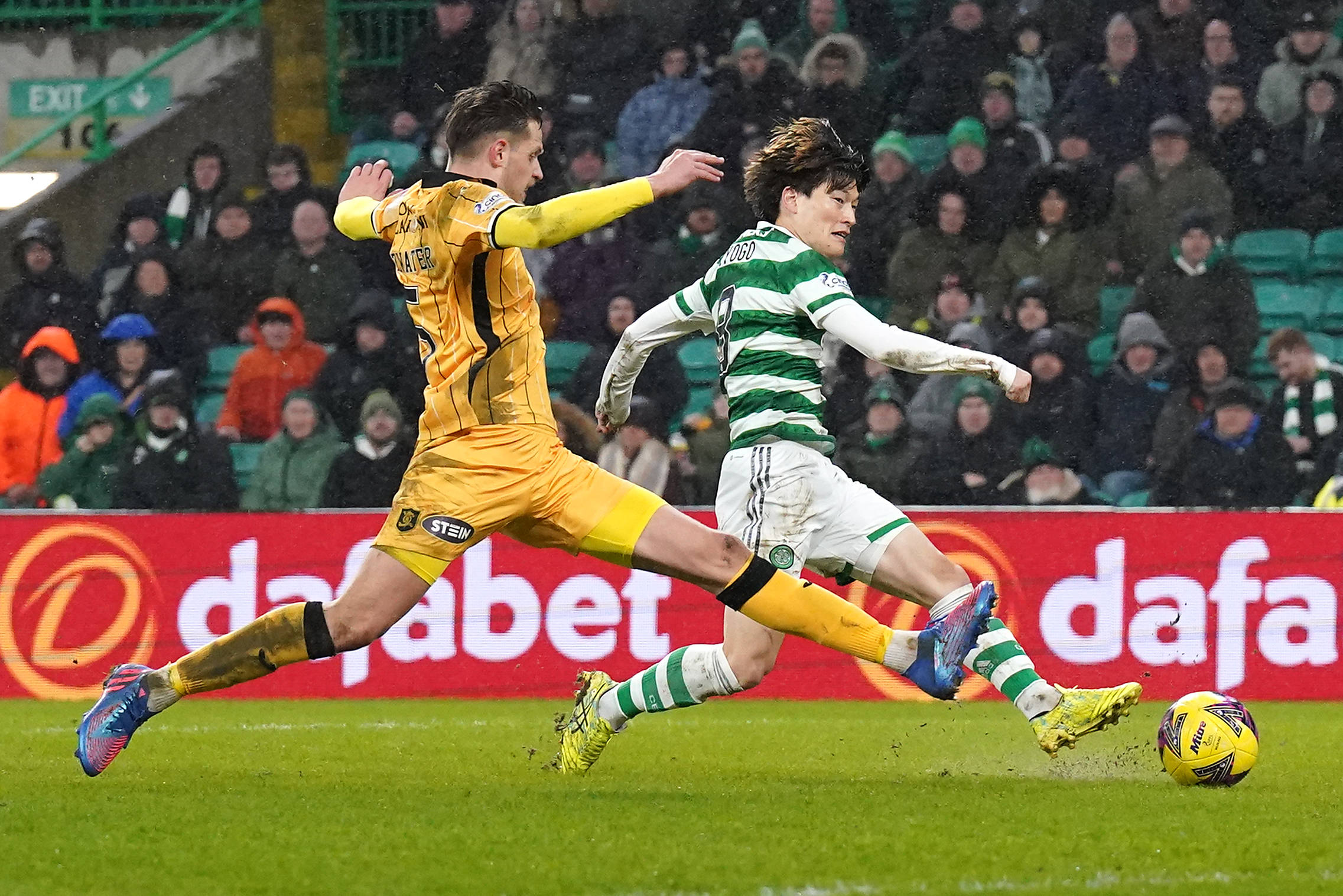 KILLER MUSHROOM – 7/10 – "Aye, like Ah wis sayin' before – that Kyogo, ye never flamin' see hi…G'on wee mhan…Go on! YAAAS!" And there he was, off his game, off-flaming-side, off the charts absent… And he pops up with a moment of class and kills it all stone dead. Could have had a hat-trick after that with phenomenal damaging movement but, overall – he's our wicked samurai blade; one deadly swipe does the trick.
NOTEBOOK – 6/10 – Yes, I will spin and prance. Yes, I will pivot and pirouette. No, I will not shut my legs for a tap-in from a yard oot… And so, through conditions never amiable to one of his handsomeness, he admirably coped and tried to express the beauty of football to us through the medium of dance. But, it was never going to be a night, Vincent, for one as beautiful as you…Hang on, that wis Elton. Well, him and George were 'pals', right?
SUBS –
ABADASS – 6/10 – On, chopped, crashed, back on it, thrashed one wide, tore at them. 'Where's the flaming sun, then?" he cried as he writhed on the turf, poleaxed by the rain. Don't be spoiled, kid – wait a few months…
MOOEY – 6/10 – The Hero of January rolled late into the action, desperate to get on and get cooled off by the glorious tropical showers…Aye… But even in the tempest his footballing quality was on show.
EDDIE TURNBULL – N/A – 'Ah huvnae seen rain like this since the flamin' Somme, boy…Wis that yistirday, by the way?"
TONIO IWATAO – N/A – And everybody at Dundee United thought he'd signed for St.Mirren yesterday. Cunning bar steward.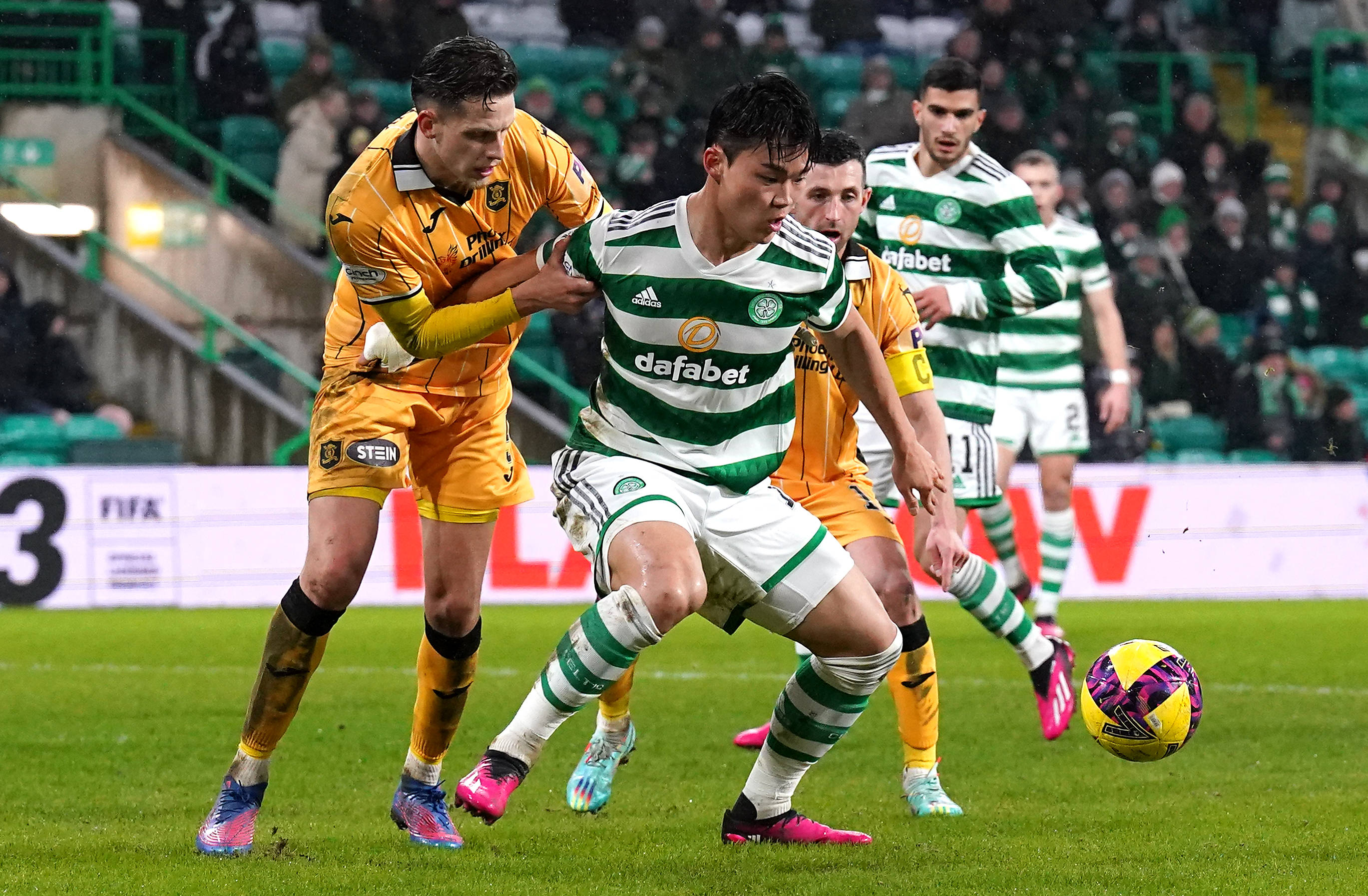 OH BHOY – N/A – And he believed he'd left monsoon season behind. Ha-ha. Warm-up consisted of body-popping behind the away nets in his budgie-smugglers.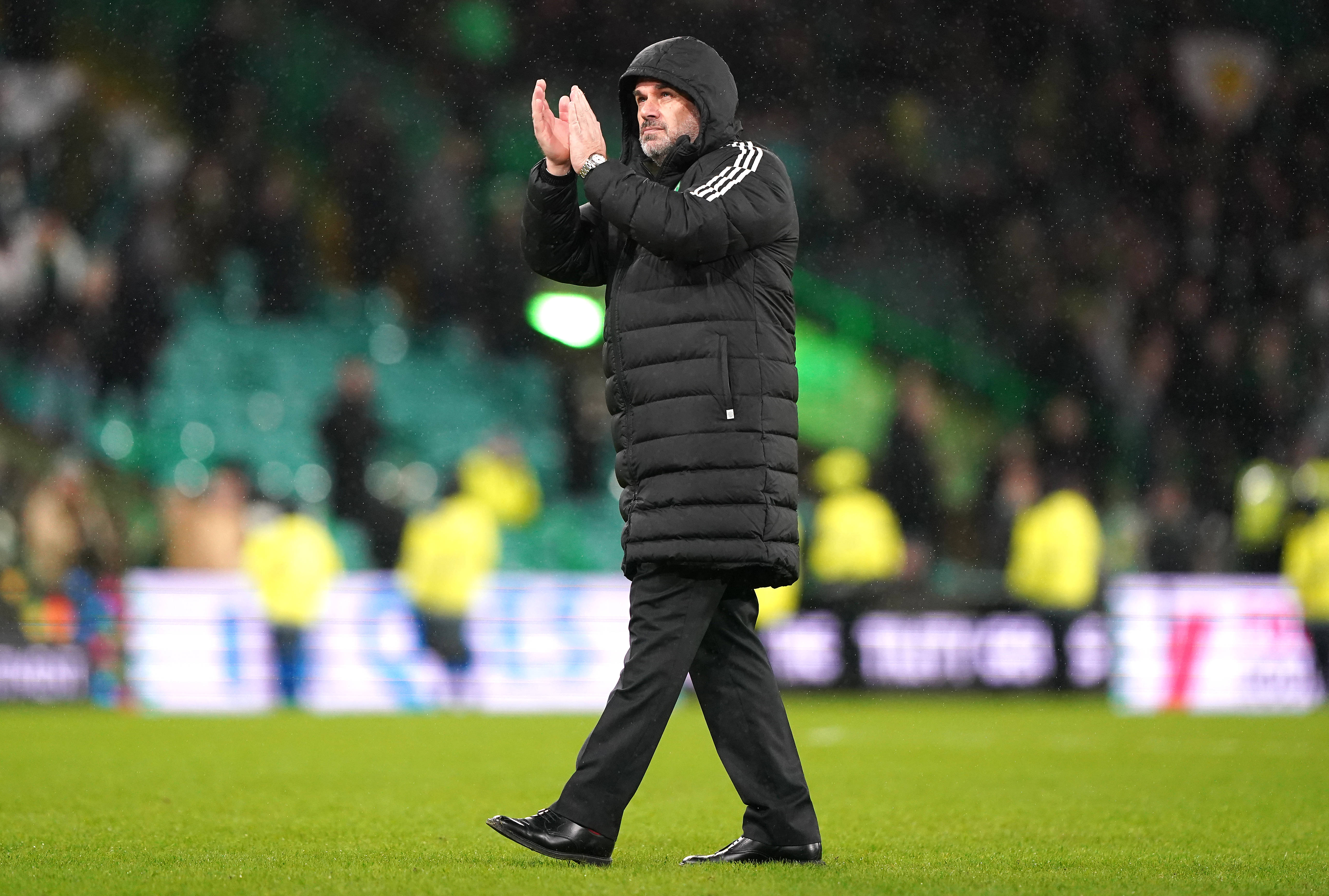 ANITA DOBSON – 8/10 – I know what you did last winter… Poor Ange stood on the side tricked-up like an Aussie serial killer against weather designed to sap the soul; wondering if his lucky streak would continue beyond its current eighteen months and one and two thirds football seasons. No need to break a leg tonight as his good fortune was in again – three times in fact during that first half. So no gripes from his opposite, Mr.Toad, a supporter of Mole. And Rat. Funny how literary works mimic reality; those are characters from the classic Wind In The Williams. A book about animals, who talk too much. And, like Ange, we don't care what the animals say, for we only know there's going to be a show…
'Lucky Man' by The Verve belting out over the tannoy at halftime here at Celtic Park 😂👏

🤫

— _ (@WindyDiego) February 1, 2023
MIBBERY – 2/10 – One point for trying, one point for giving us a laugh. Aw they've scored a third…Call it for a foul… Nah? 'Collapsable-Stunt-'who? They won't buy that, no' on him… Okay, offside against the Japanese, surely… fleck…"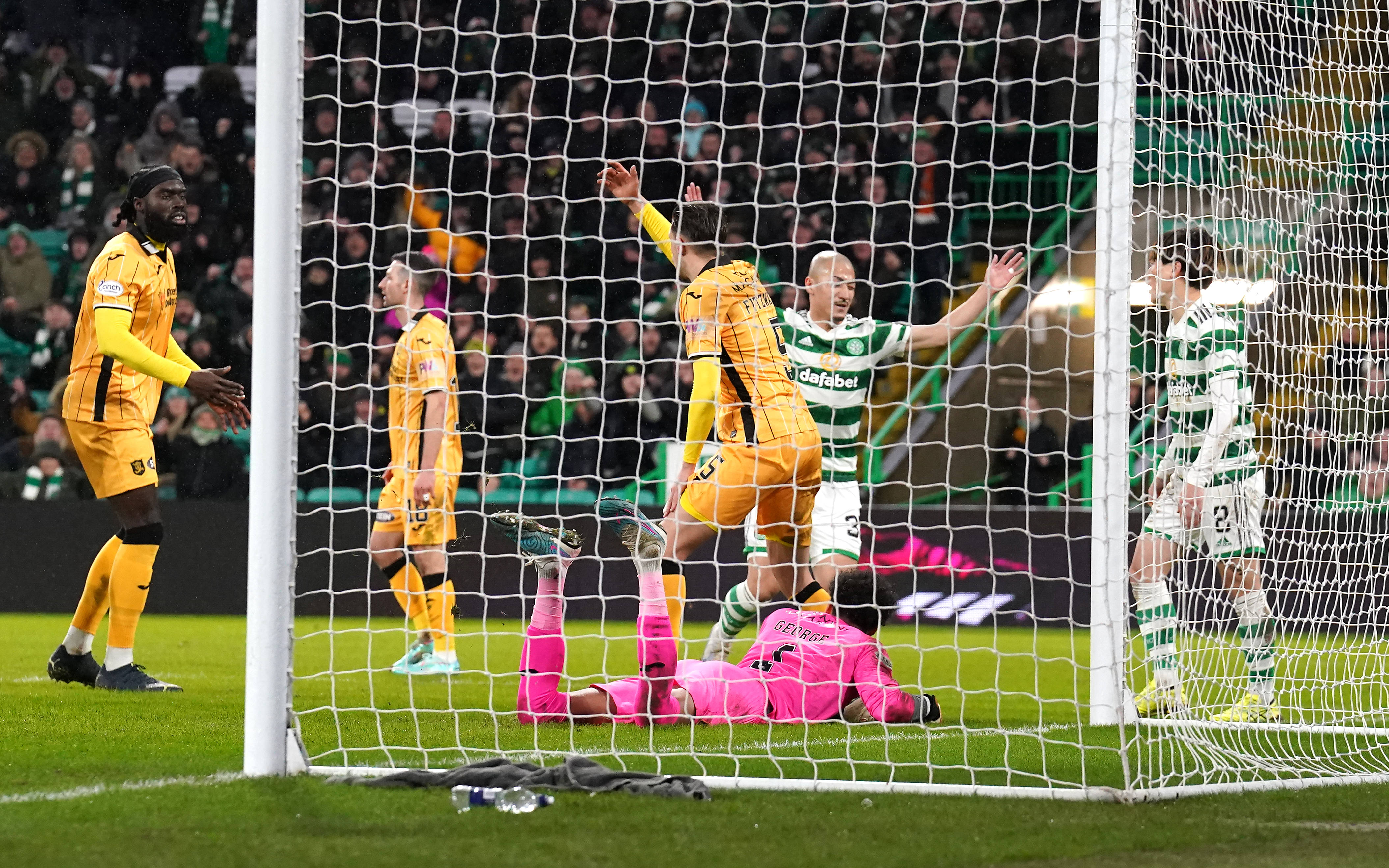 OVERALL – 8/10 – Could be a tricky one. The weather an' that…Bammed them up all the opening 45 and left Narco Davy doing lines in the bogs at half time just so he could face coming back out. Exemplary manner in which to conduct ourselves at this stage of the season and in such henious climatic conditions. Even Greta Thunberg ain't coming out in that but thankfully our Bhoys took up her dare, and did.
The points were won and the wind taken out of the pursuant Zombie sails in a matter of minutes as they bent over their little Edinburger wannabe cousins and treated them like Ryan down the S&M club. Two Gorgie games and 0-7 to a Zombie team of cumbersome mutants; good old 'battling' Hearts, the illegitimate Oompah-Loompahs of Scottish football (Wee illegitimate citrus fruit, for slow readers). So we close in further. A shark and its prey; Shiny title trophy being protected by the panicking authorities and Zombie acolytes, hugging it to their thundering breast as they sob, treading water, and thrash and kick for their dear lives and Celtic circle and swoop, streaking in to take a bite, then another, then another…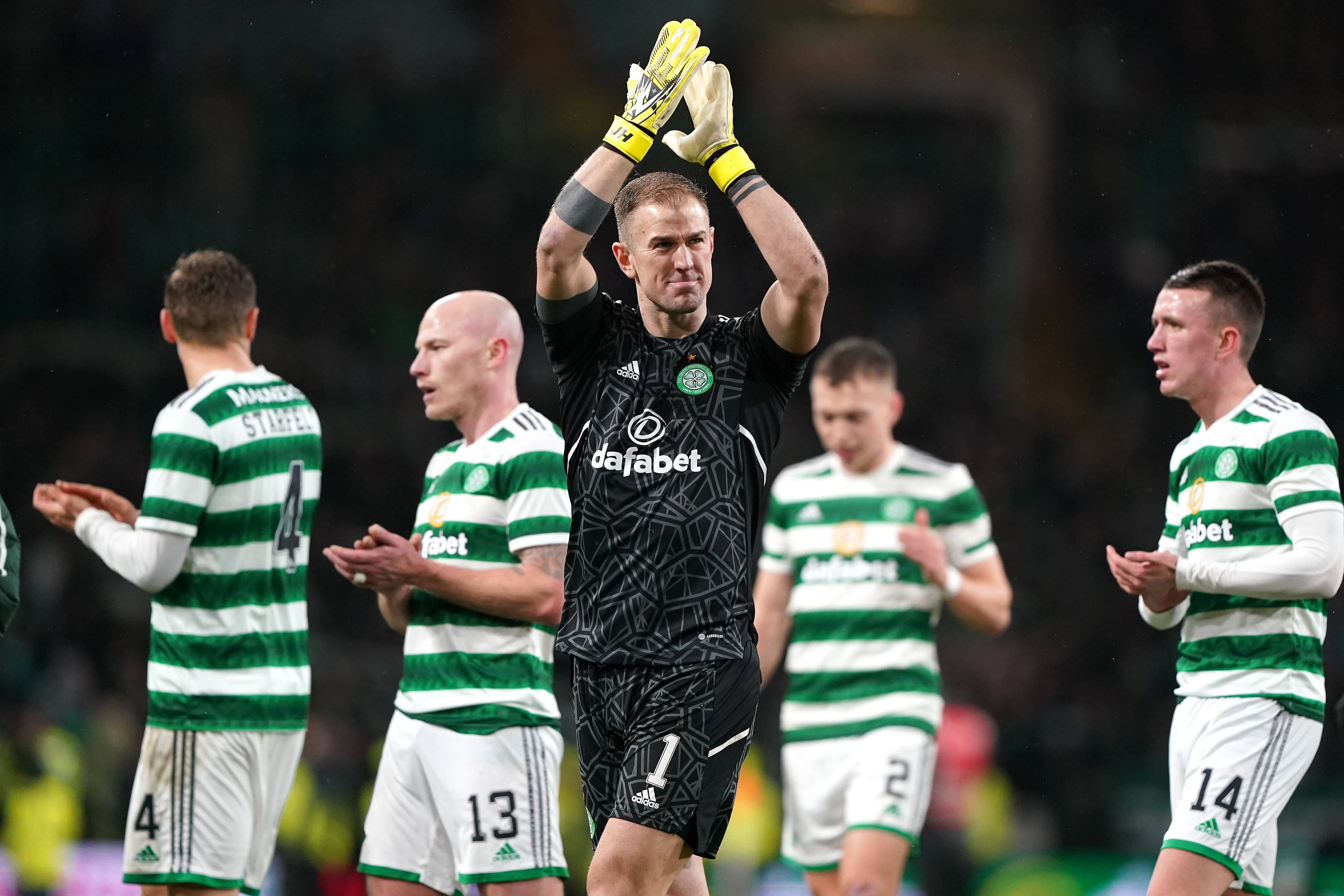 …Until they bleed out and their futile skullduggery can't keep that prize from our grasp again and the promised land of the CL beckons its true sons once again.
Yeah, I was watching Jaws the other night. How?
Anyway, roon them all, gorgeously, once more. The countdown number is 14. The champion number is 10. Ten wins will do it. Maybe less. Tick-tock, Zombies, tick-tock…
Go Away Now
Sandman