SANDMAN'S DEFINITIVE RATINGS: CELTIC v RENTAGHOST
"Resolution 11: Move directly to Resolution 13, do not pass Go or really talk about…um, 12…"
Celtic AGM (Angry Grown Men) 2019.
"Well, because they thought it was good sport. Because some men aren't looking for anything logical, like money. They can't be bought, bullied, reasoned, or negotiated with. Some men just want to watch the world burn."
Alfred Pennyworth, about the Green Brigade, The Dark Knight (2008)
THE WALL – 8.5/10
'The Wall, The Wall, he saves the flaming ball!' is about as far as the Christmas single's got. Tonight Rennes resorted to traditional skill-honing, playing 'Wally' with The Wall. Magnificent goalkeeping. We await the merchandise in the Celtic shops – the big purple battery-operated toy. Steady, girls…
BAUER – 6.5/10
Busy punting his ranges of men's grooming implements for Christmas, the blonde bombshell took time out to turn up at Paradise with his boots for a kick-around. Had the flow of the game from the start using his goldilocks as a meter. Bobbed his way untroubled through the ninety and bobbed off immaculate; lassies in the crowd cursing him.
AJER – 6.5/10
Central to controversy in Rennes after some haphazard defending, this was a quiet one for Ragnar Jr. Spent most of the night chatting to his fellow countryman, the ref, in runic. Handled everything with little fuss, even got timing right on their offside goal. VAR please!
JULLIEN CLARY – 7/10
What's French for suave? He is! Increasingly accomplished performances, trademark low-velocity long balls finding their man and getting us up the park, and a great sense of timing in crucial defensive situations. VVD MkII.
GREGGS – 7/10
Can he turn in a left back performance as good as his sausage rolls? Or would his big Celtic Euro debut be a folding paper cup of overpriced coffee? Well, for 20 minutes until he settled, this was somewhere in-between, like realising the sausage rolls, golden and roasting fresh out of the oven have been pitched up to a pound a shot and the only way to get value for money is to buy four for the price of three and that's yer Sunday breakfast become Sunday lunch and dinner rolled into one and you're spitting pastry for hours and trying to convince yourself it was worth it as your stomach strains and groans and your heart adopts a rhythm like a straitjacketed Bear bouncing around a padded cell chasing the invisible Celtic elf that keeps whispering 'liquidation' in his ear.
And then Taylor was alright; Pretty decent, competent and the shirt looks like it may fit.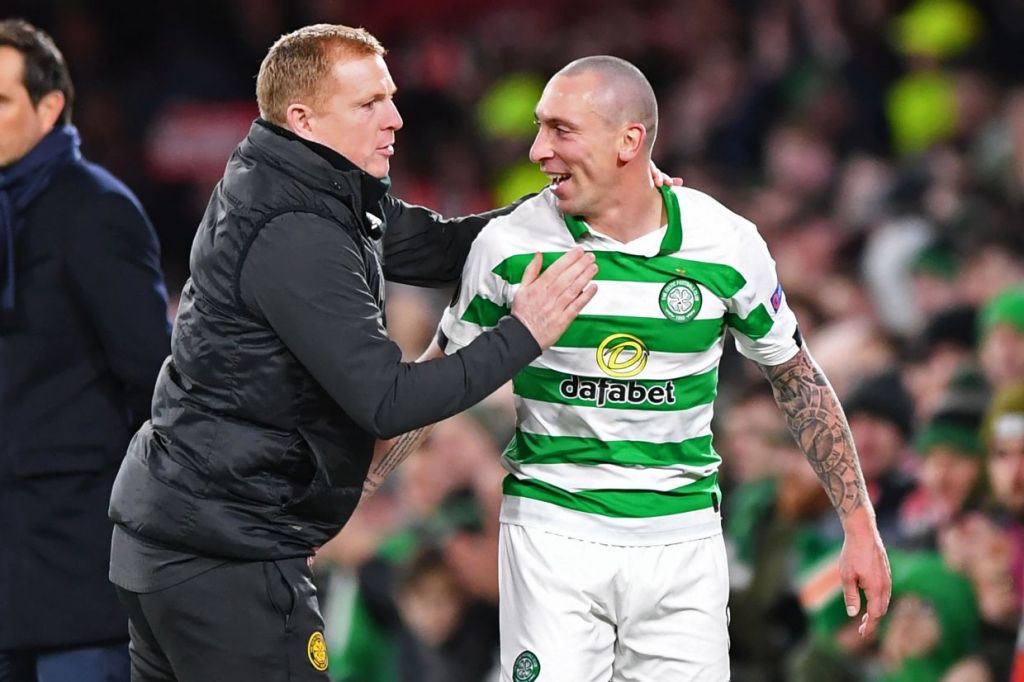 BROON – 7.5/10
Fresh from stiffing unruly lesbians on Saturday, it was the turn of some upstart French to taste the skipper's studs. Trouble was, big Jullien got booted too (that backfired…) as Broony lashed into anything Gallic except Sam Jackson because he knows his muthu' limitations – also, presumably why French Eddy was left out…
Yet The Broon dominated the RYT (Rennes Young Team) and bullied them into submission by half-time. Eventually squared up to the ref and demanded, 'Book me, ya bass!' Now he can get the Christmas shopping in while The Bhoys go to Vampireland. Job done. Like a boss.
CALMAC – 7/10
Rest? Ha-ha-haaaa! Metronomes do not rest. Celtic's one-man rhythm section continues to conduct the orchestral manoeuvres with his unerring tidiness. No impact play required tonight as he put the midfield into cruise control.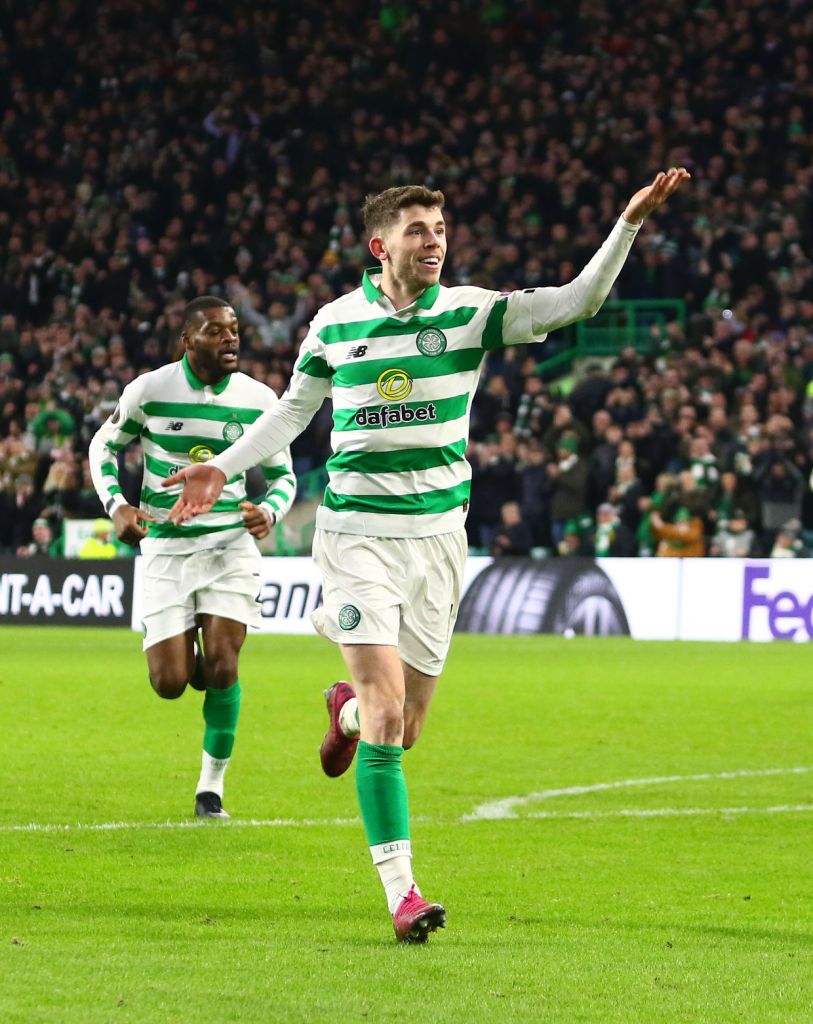 CHRISTIE – 8.5/10 MOTM
As the western world prepares to celebrate his mythical birthday by running up unaffordable credit card bills, The Son Of Man holy ghosts around Rennes, a mission of revenge after stonewall penalty denial and general shiftiness thrown his way in the first game. Booked, battered, and goalscorer-ed. His energy lifts us when required
and destroys the hopes of plucky opposition. His quick brain and feet spark excitement and open up defences. His timing and movement create new dimensions of possibility. Blessed is the bhoy. Amen.
MORGAN FREEMAN JR. – 7.5/10
'What d'you want for Christmas, favourite other-son?' "A starting place in Europe, Uncle Lennony!" Wish granted. He-Who-Is-Inexplicably-Regarded-Higher-Than-Sincy was announced by his Dad's God-voice to collective
frowning.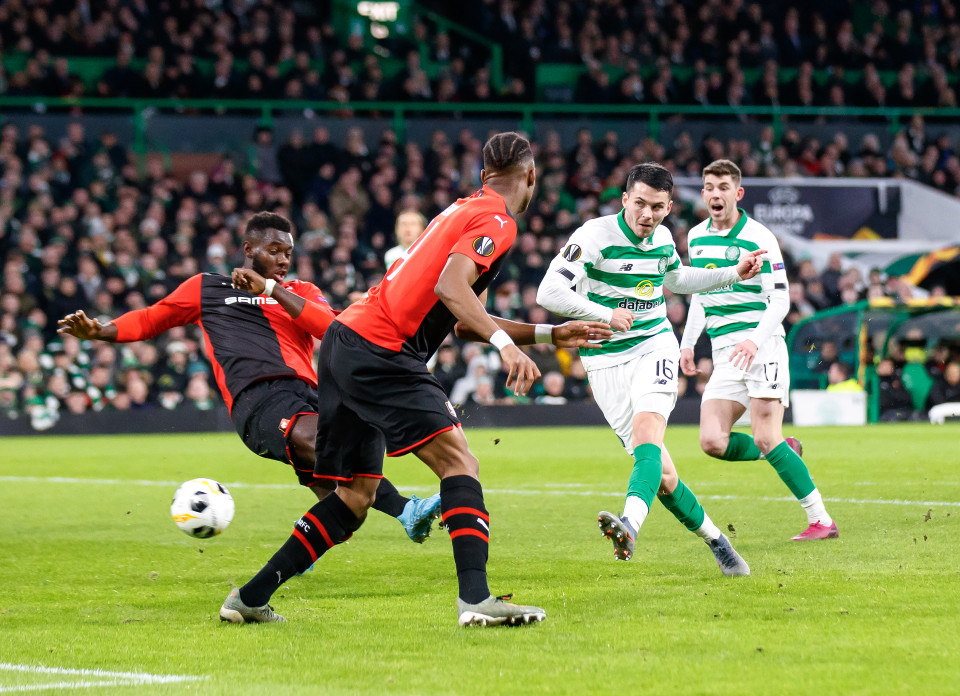 Then he put in a proper turn – sweet finish, tenacity on and off the ball; only let-down was habitual wastefulness but that may be the ultimate tell – if he refines and shakes it off it'll be a sign he's got class. Still, from Ibrox mascot to Hooped hero – best character arc in the world. Netflix special, please.
SAM JACKSON – 8/10
The French, muthas? You know what they call a Quarter Pounder with Cheese in Paris? And they put muthu-mayonnaise on the daym chips – yes they do, an' this Mutha was the mutha mayo on the daym HOOPS, muthas!
Smooth and cool – Fonzi cool, muthas – Mutha just got muthu****in' class. Totally in the muthu****in' groove, laying on chances left, right, centre, hustling, goal assist, assassination… Mutha had those French cats in the bag tonight, muthas. Daym mu-thu-fo-kin right!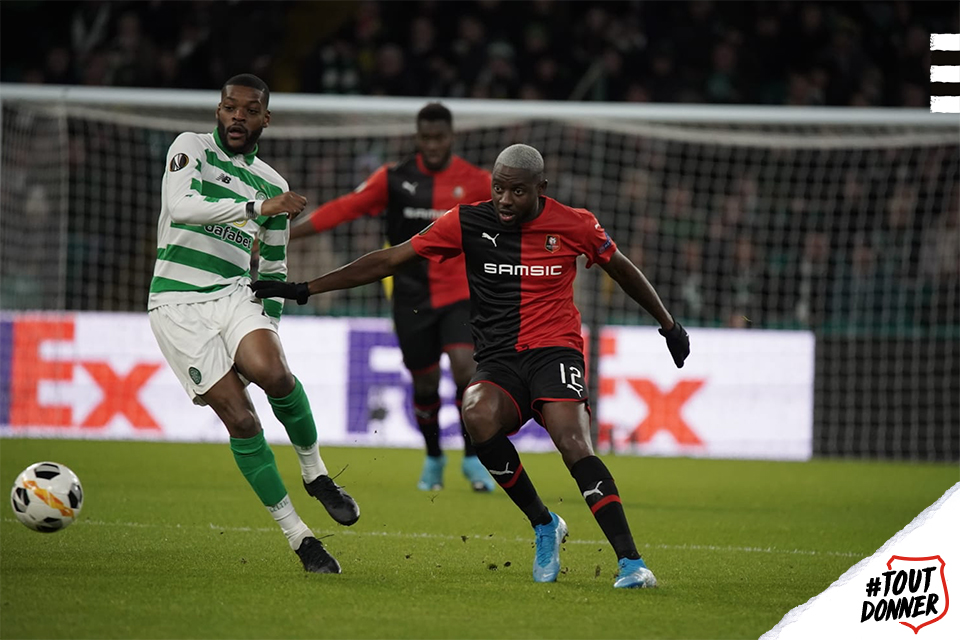 FORREST – 7/10
Left wing, Jamesy, not left baw, no. An opposite-side night for the song-less one. Still caused them problems continually, created Freeman Jr.'s opener. Looked like he was having fun regardless of position. Thankfully, Lennonoy recognised that and hooked him before the fun escalated the way we know it can… And glass-collectors everywhere breathed a sigh of relief.
SUBS:
MIKEY J – 7.5/10
The New Romantic scene is revived in the 67th minute as the ball-playing bouffant returns from injury. 73rd minute and he's Magic Mike – Jamesy's favourite movie, by the way – with a terrific finish to a snappy link with the Mutha. Welcome back, impact kid.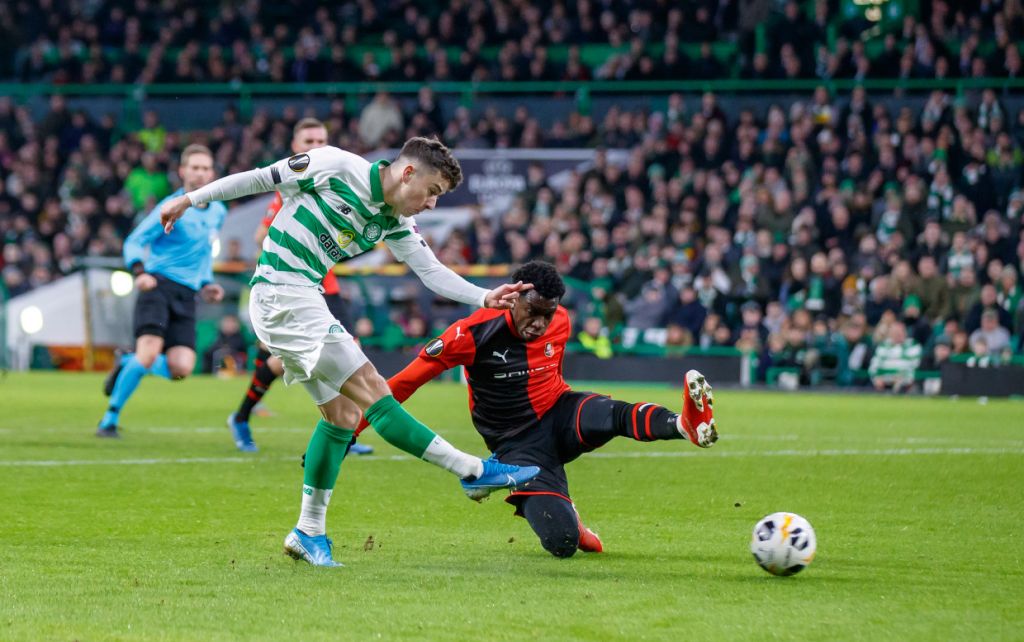 BITTON – 6/10
Fit in like a plug in a socket. Neat and guileful – laid on Griff's chance.
GRIFFITHS – 5.5/10
Fluffed it, or should that be bum-fluffed it given whatever's growing on Sparky's face. Looked like smashing in his big moment but never caught it cleanly.
LENNONY – 8.5/10
Shuffled, rested, picked his men for the moment – hi Lewis! – and relieved the men we rely on most, got the win and got the group with a game to spare. Talk about pitch-perfect planning. Now he can concentrate on the main prize – the NINE.
OVERALL: 8.5/10
So the Green Brigade want to burn down the stadium and Peter Lawwell wants to turn it into a library, right? Well tonight internecine warfare was laid aside and an atmosphere fitting of the occasion generated in spite of the turmoil. No pyro, plenty party – the Hoops made it look like this Euro lark is a piece of peesh, as the French say. Another performance of stunning competence at a high level reaffirms this squad have the capability to create mayhem in this competition.
Top Bhoys indeed. Now take it to Deliverance country on Sunday.
Go Away Now
Sandman, Top of the Group