SANDMAN'S DEFINITIVE RATINGS: CELTIC v SECOND SONS…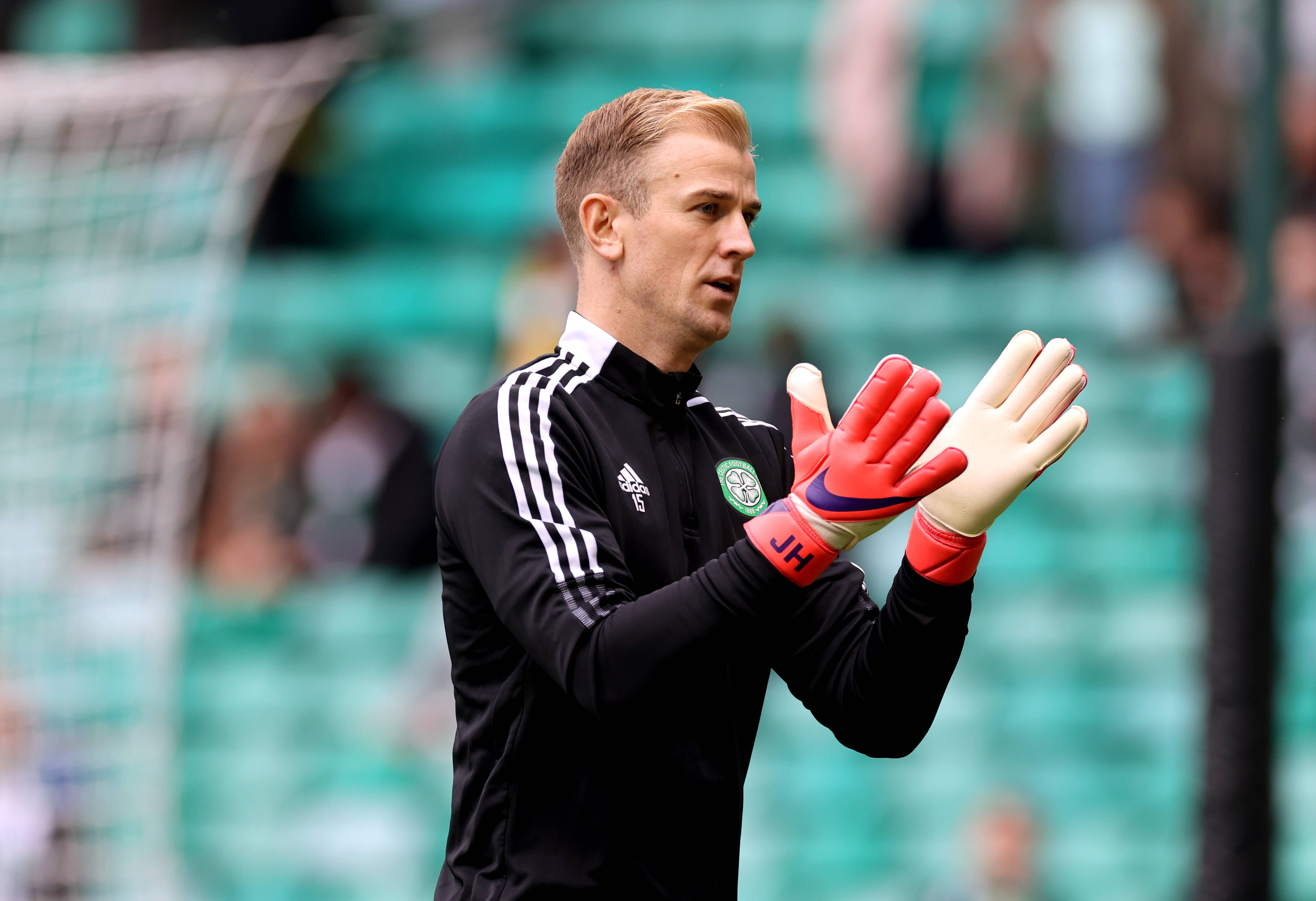 ROXIE – 6.5/10 – What's a show-gal to do with all that spare time? Well, conveniently, Roxie's speciality is hair washing and for the first 45 she went through the full perm and blow-dry whilst enjoying the atmosphere. Later, things got tricky as her escorts abandoned her to the fates and rather than bringing the house down like Thursday, the roof nearly caved in on her. No chance with the goals but good feet and confident handling.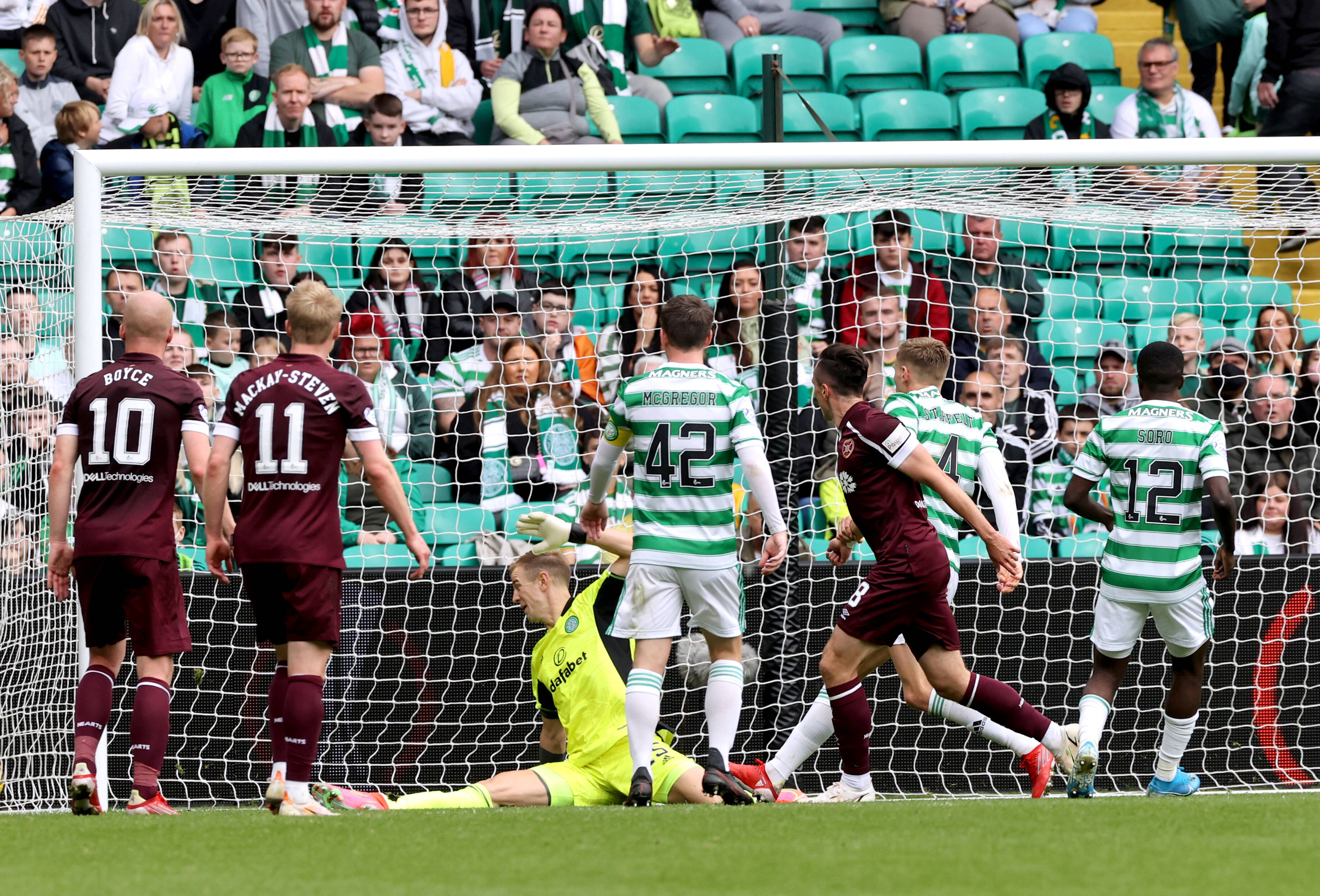 GREGGS THE BAKER – 6.5/10 – On it properly again. This inverted full-back role is bringing out a player in him. This was another solid and sometime spectacular contribution deserving of his jersey. "I'm a midfielder, I'm a midfielder!" Not you're not; Calm doon, Greggs, but keep on-task and maintain the good work.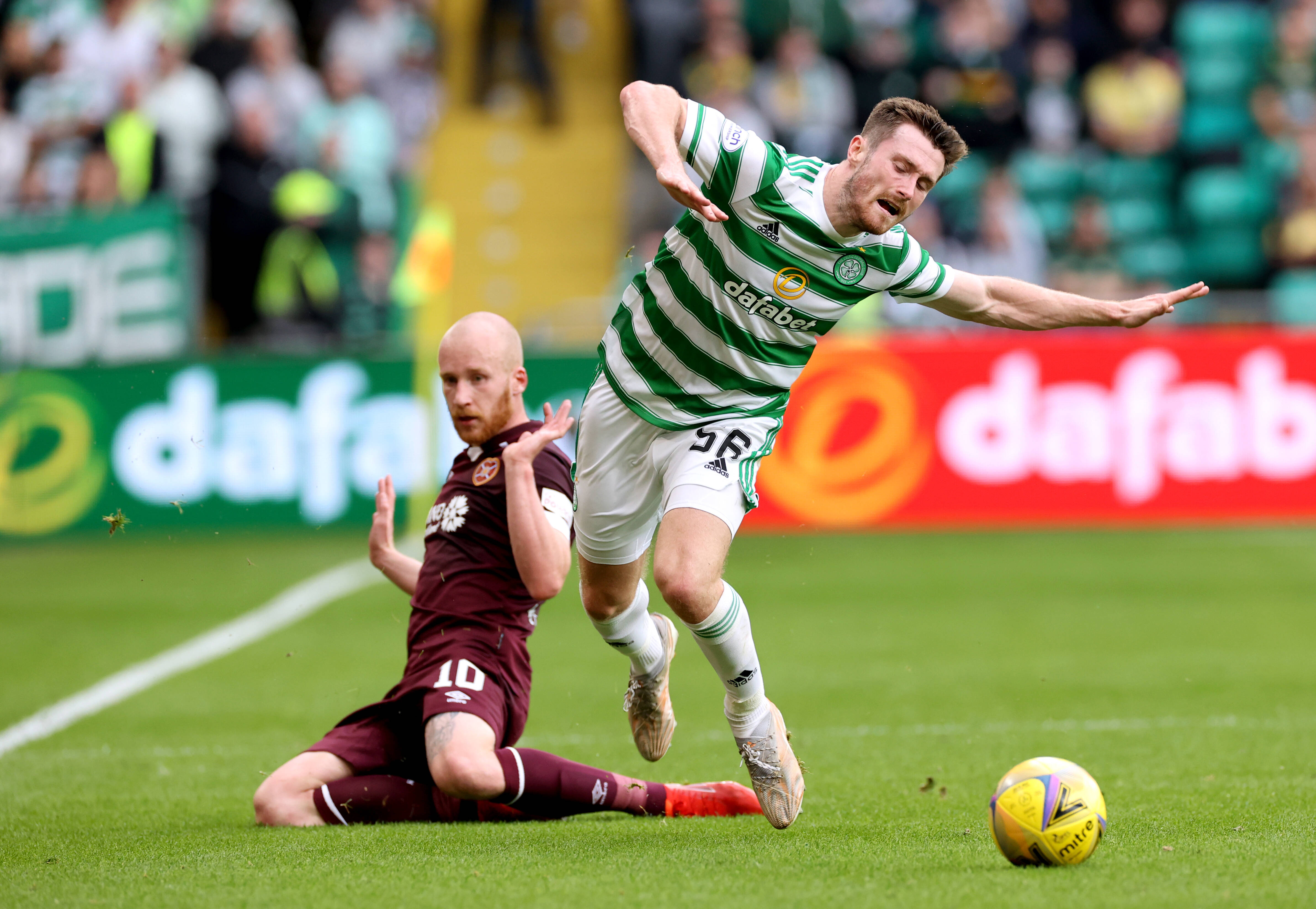 TONY THE TIGER – 6/10 – Hunting Halliday was his first-half sport and a few scary lunges got put in, much to the crowd's relish. Then the ex-Ger uber-crank hid in the janny's cupboard at half-time and Tony turned his attention to the game where his shift was almost faultless, bar getting caught out of position occasionally as he attempted to play FEMA to Star Lord's meltdowns.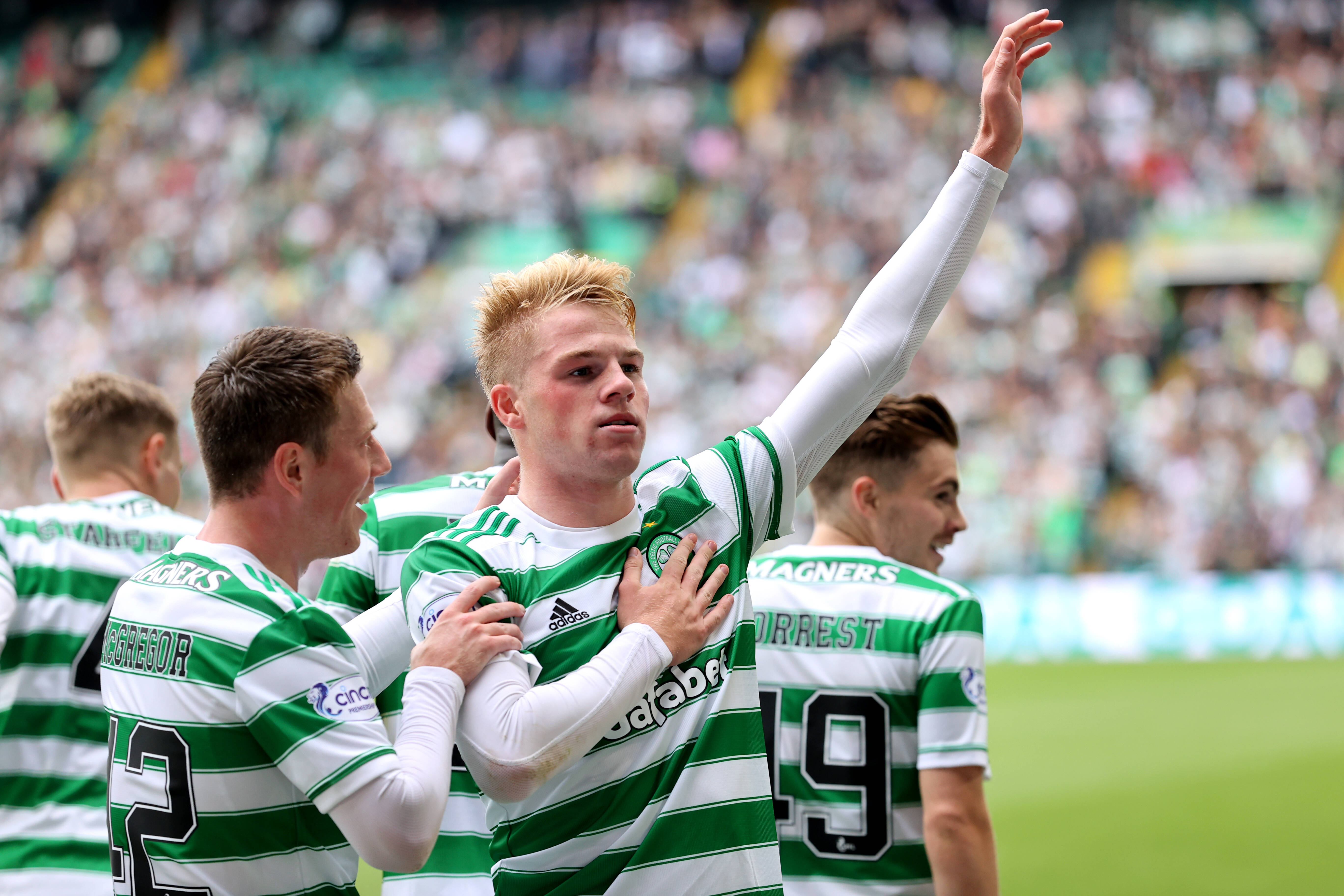 RAQUEL – 7/10 – What a rack! I mean, header. For any youngsters watching – she was the original technicolor adventure babe. And that was also perfect technique. Strong presence all game; defensively she's improving but can't be expected to compentsate for others' calamities…
STAR LORD – 4.5/10 – No nightmares in maroon this time around. What a difference a fortnight makes…Erm…Then the second-half came round and it appeared Thanos had hit him with a stun-ray. We got the Sunday League Special #2 as he again ignored every hungover defender's basic mantra – 'Better out the park than in the net.' And moments later he threw in a Shane Duffy commemorative backpass. One to watch through gritted teeth. Stop thinking so much, and play.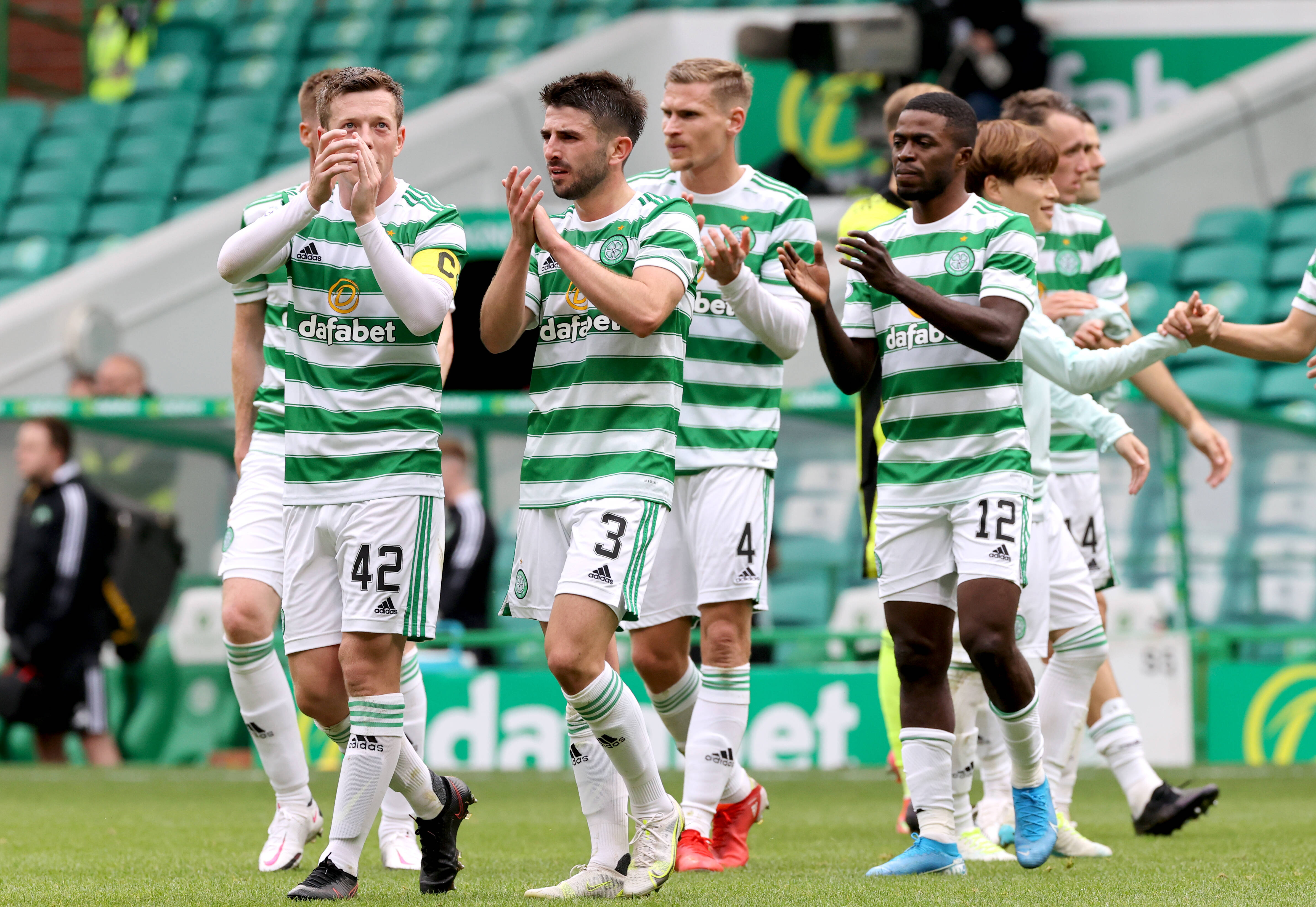 CALMAC – 7.5/10 – Revelling in his command. Designed by Lamborghini, we got another dynamic afternoon of prompting and midfield dominance. This resurgent Calmac is a new luxury model compared to last season's Trabant. Worth a hundred Lambos.
ROGIC – 7/10 – The Australian Fred Astaire, linking beautifully with his Ginger Japanese partner. It's a tantalising delight when you realise his touch is in and he's on the ball in a dangerous area; elicits the reaction all great lap-dancers strive for… This rebirth is like Mad Max 2 – not what you expected after the first, but loving the full-on futuristic Oz shorn-heid neopunk frenzy.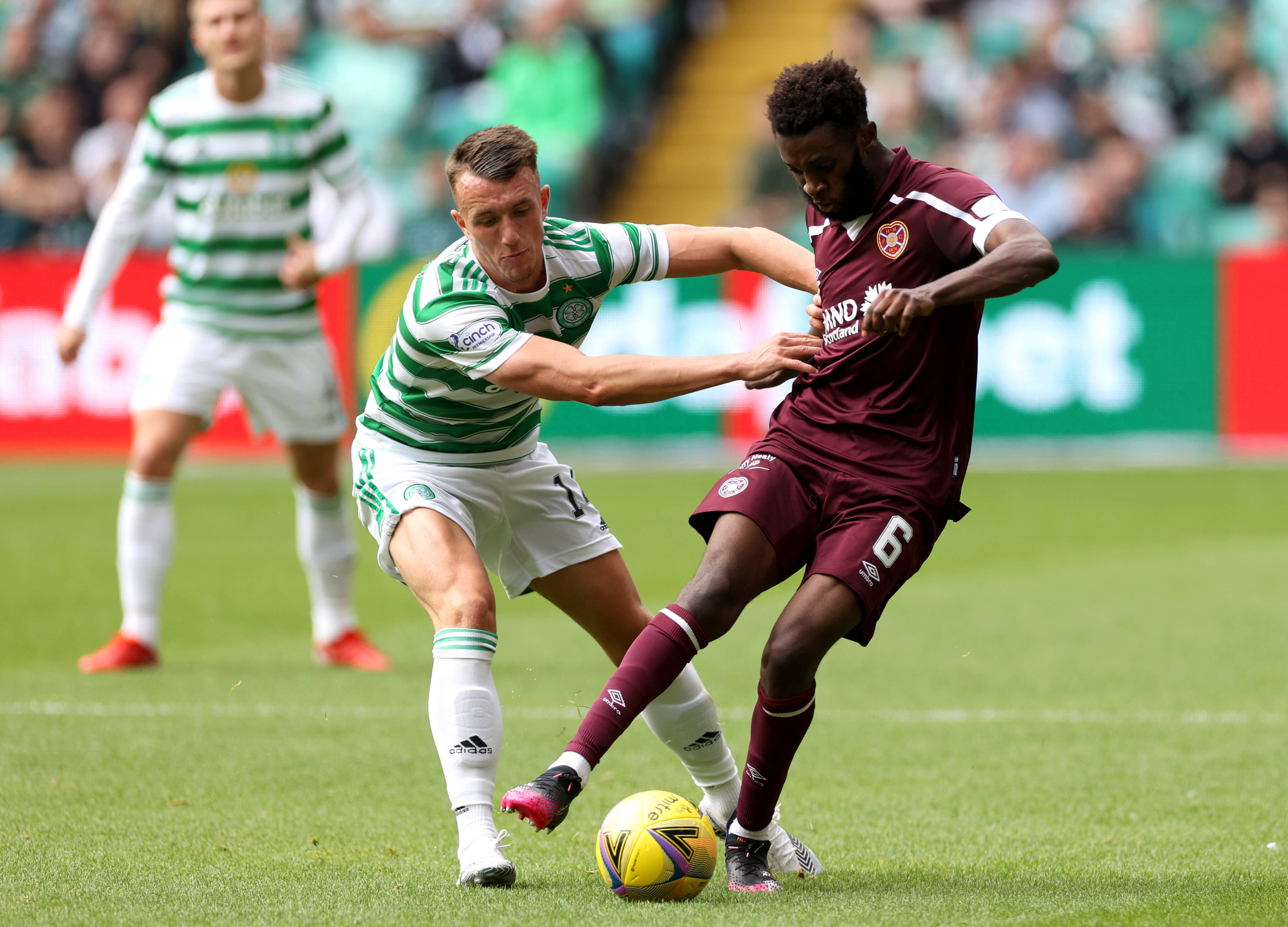 EDDIE TURNBULL – 6.5/10 – Awoke from his afternoon nap around the fifteenth minute and segued out his bathchair straight into a silken midfield display. Sadly faded somewhat after half-time which allowed them to gain a foothold in the middle, but he's still drifting with more threat; just needs to make his moments count.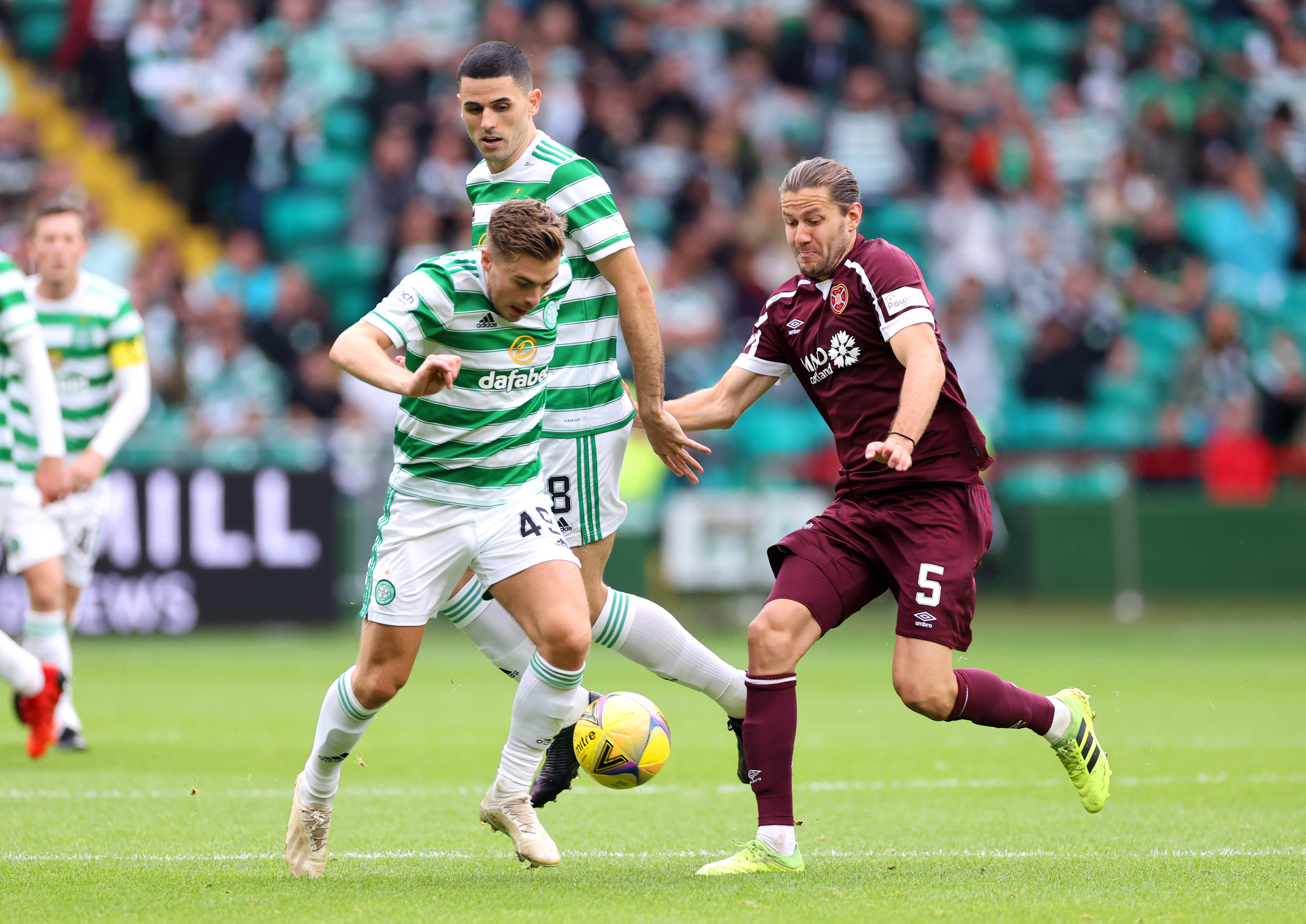 JAMESY – 6.5/10 – Jamesy's been so damn lively as he maintains his comeback momentum that defences can barley contain him. And we all all know Jamesy can barely contain himself…Fee blindfolds for the ladies and insecure had been laid out along front row seats in case Jamesy struck again, but today he had to be satisfied with playing jockstrap – something he rarely wears – and his supporting role paid dividends with great play for the opener and overall liveliness to trouble the Diets all match.
FRENCH EDDY – 7/10 – 'Get out there, and get yerself sold,' instructed Big Ange. And after announcing himself with a yellow for an 'Ayebrokes penalty fall', his quality came into play. Lovely run and finish for the first, and may have had many more but for not Flaming Good Enough For Celtic Anymore Craig Gordon – cost me a Calmac from outside box goal; fiver at 25/1 – and a slight loss of edge in his confidence. But having a partner up front with him certainly provided lots of excitement and opportunity. Fancy that, Lennony, eh?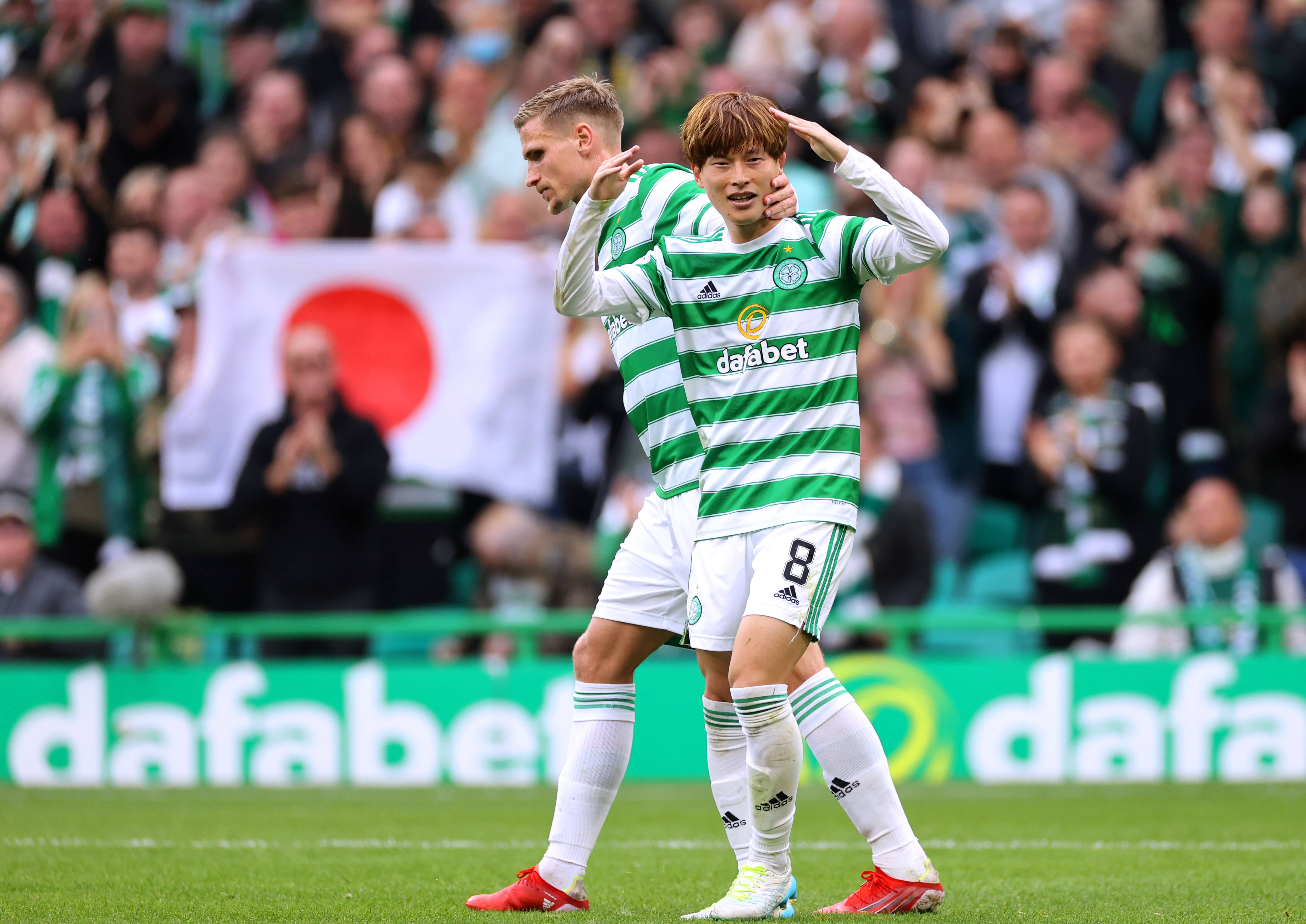 MR.KOBAYASHI – 8/10 MOTM – Don't let this man near a Mitsibushi Zero. He'll happily and honourably die for the cause. He's here, he's there, he's every flaming where. Had the Pretendies defensive thugs trying to ninja him off the ball, then had them chasing shadows when he darted into pockets of space. All-energy, all-motion and deadly with it. Glorious find by Ange. Maybe, like the Yanks found out at Iwo Jima, there's even more Japanese warriors to come…
SUBS:
FIELD MARSHALL – 6/10 – The Bhoy's game – likes to make an impact with his time and was within a firm heid of scoring.
MAN OF – N/A – A leg-stretcher for someone we expect to play a big holding role on Wednesday.
THE YETI – N/A – Confident? I'd be more confident in the actual Abominable Snowman being clean through. Spooked out of it like he'd just seen a palm tree sprout up the himalayas.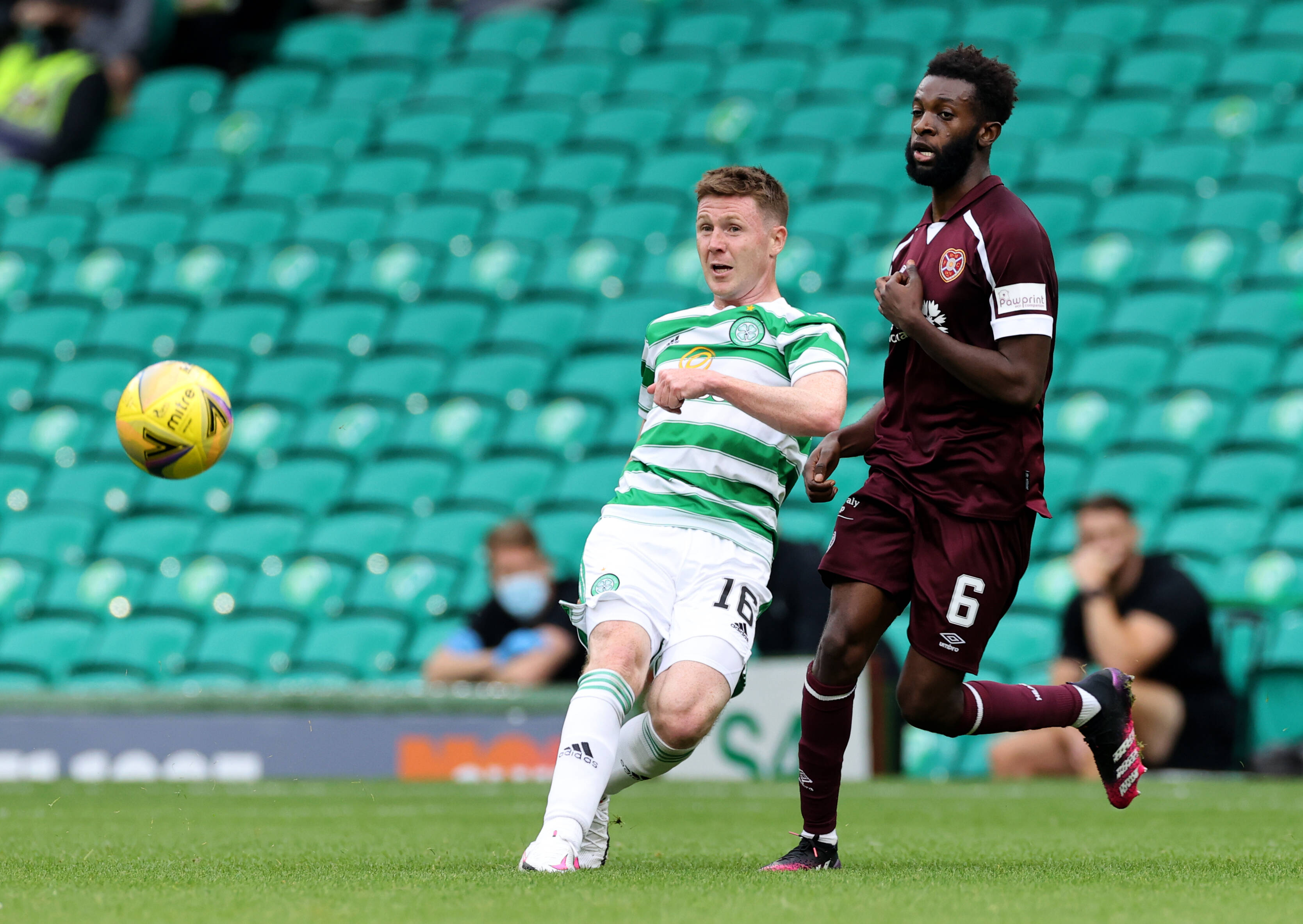 McCARTHYISM – N/A – He'll find the Reds under your bed, and he'll stop the maroons upsetting the toon. A lifetime ambition fulfilled for a tidy, happy, born Bhoy.
ANITA DOBSON – 7.5/10 – Ange will test your bravery. Can you keep watching as his dynamic set-ups provide thrilling encounters? Can you keep watching as the inevitable fatigue slump allows the outplayed dross undeserved openings?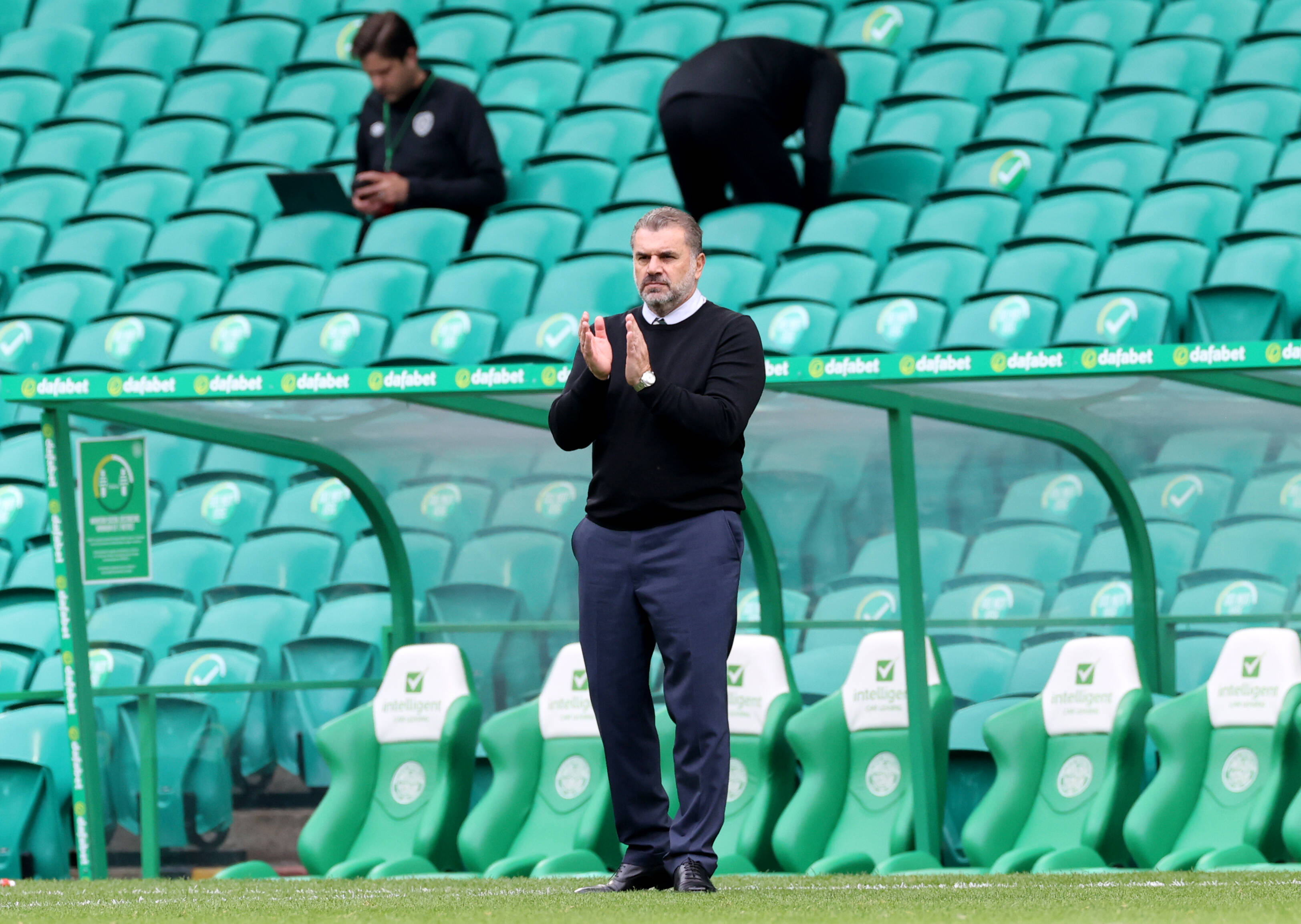 Course you can, because it's what we ask of a Celtic side and longtime lacking since Lennony let them lose their way. He will get found out sometime, but as long as that's by superior opposition and we cultivate something from the experience to strengthen going forward, well, I can live with that. Meantime, flip a Kangaburger onto the barbie and enjoy the ride.
"We'll just bloody score more goals than you, mayte. Now, crack us open a Castlemain…"
OVERALL – 7.5/10 –
"Go home ya wee Cousins, go home…"
Well, they would have if there was any there. A reciprocation ("But it's nae fair, eh?") of non-ticket allocation meant the stench from below the Polis Control Box was mercifully absent. Hope they had a lovely afternoon in the gottty alehouses of Gorgie getting chibbed by Begbie. The Celts pumped them 3-2, running riot like a squad of velociraptors loosed on a cattle ranch. Could have been six or seven. Trouble is, we're too polite and courteously allowed them a couple of chinks of light to alleviate the murk they reside in.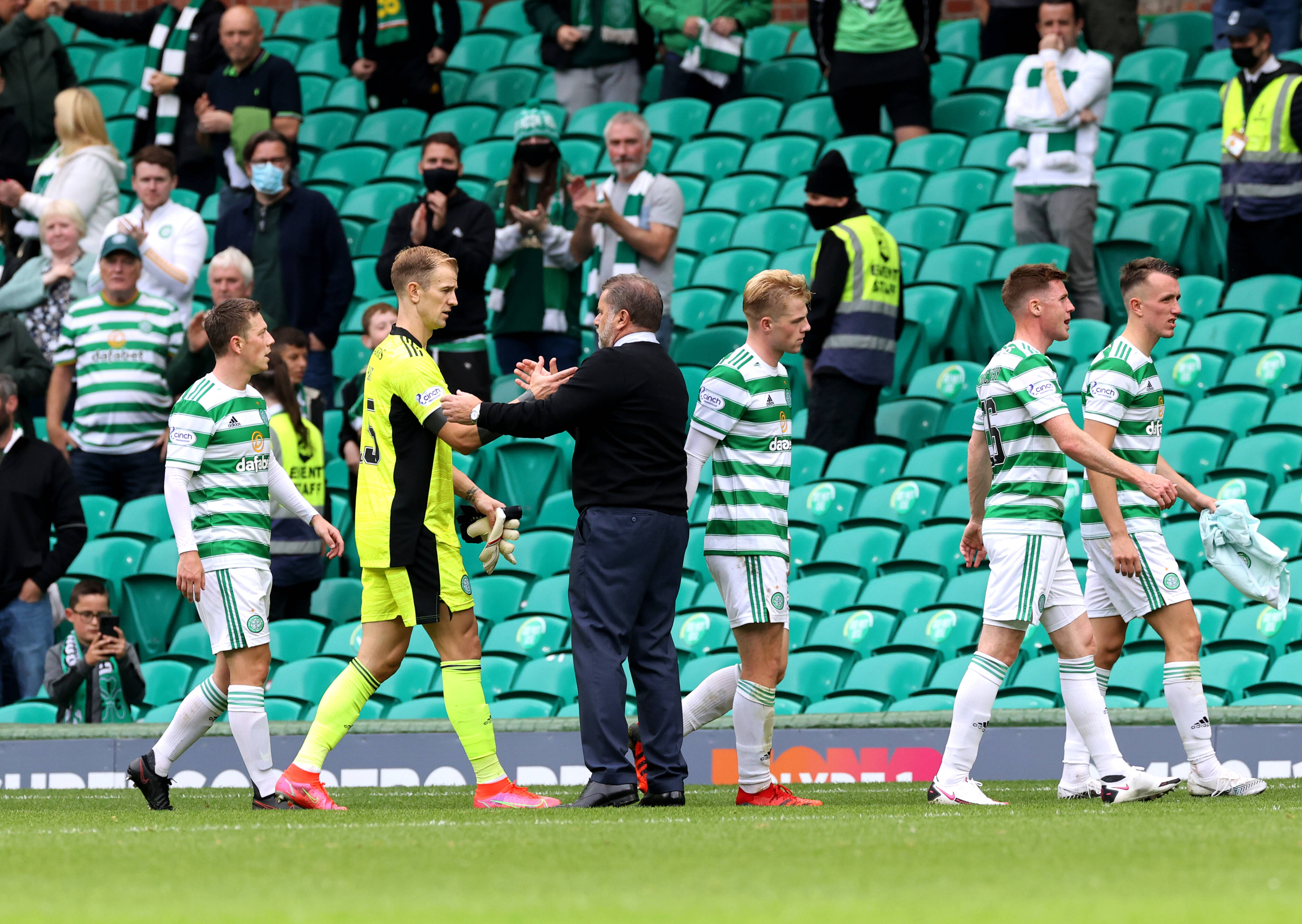 Still, it's only mid-August, and the contrast from July's end is stark – this Celtic side is getting up to speed with games to spare. Expectations are tilting towards feverish on the back of scintillating displays. We've hit
a bullrun before Bitcoin can, but note there's always a retrace in any surging asset – don't lose faith when it comes – we'll just be retesting support before we go again. This revitalised Celtic side looks like it's heading towards all-time highs; going to be some ride.
Hodl! (sic)
Go Away Now
Sandman.
We've got Abada, he's on the wing, we've got Kyogo he's doing his thing! pic.twitter.com/l9Kv3OuZ3g

— Martin Thomas (@__mbhoy) August 15, 2021