"I'm making a comeback. My next opponent in the UFC cage will be Aberdeen. All of them." Conor McGregor
"Yeah, I wore a red top for my last round – for luck : I knew it stood a pretty good chance of disappearing under a winning green jacket after watching the soccer…" Tiger Woods
BANE – 8/10
Spent the second-half in with the Green Brigade starting chants about Batman to bemused looks of camo-green cagoules all around him.
May have been instrumental in the singing about the colorful racist supremacist leanings of Aberdeen manager but we'll wait and see if the SFA goons cite him for not acting in the best interests of institutionalised Scottish bigotry.
Had nothing else to do but play a few passes and look cool.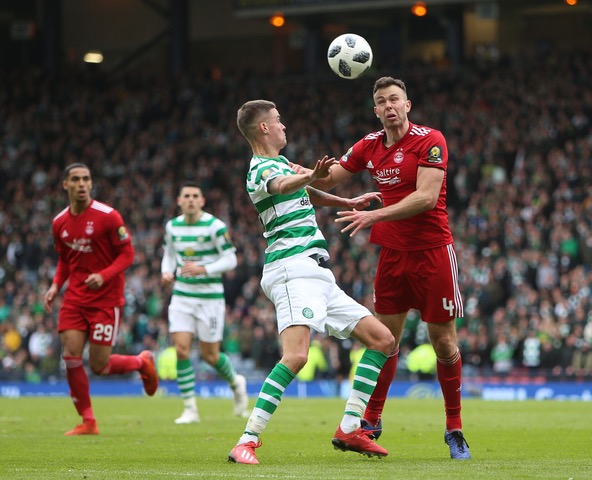 LUSTIG – 8/10
Whiny anti-Micks will continue to be whiny anti-Micks – there was one in the pub across from me who obviously played better at full-back for Celtic and Sweden – and Mick will continue to turn up and bring experience, mentalism, and class to the Hoops. Another winners performance from a born WINNER.
Fail to secure him for another year and we fail to secure indispensible experience for big games. i.e Champions League qualifiers, 'soccer purists'.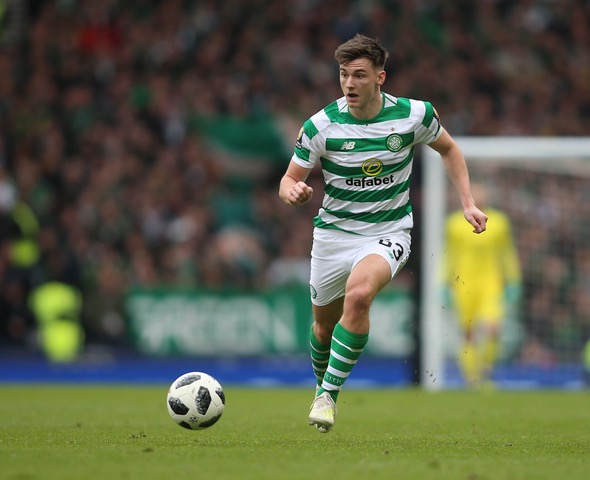 KT – 8/10
First time in a long time the superhero's looked 100% on it – some great wing play and tough as nails to parry attacks from the crofting Yakuza. Bhoy's got the scent of another treble.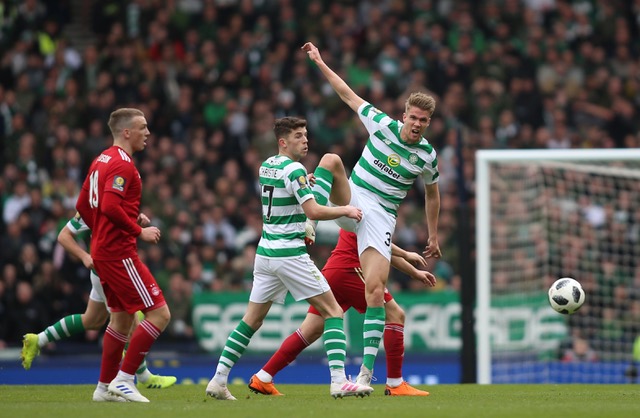 AJER – 7.5/10
Majestic, striding colossus from biblical mythology. Our very own Nephilim looked ready for combat from the start and combated the Aberdonian Game-Of-Thrones- Retarded-War-Giant Cosgrove well.
Less impactful in second 45 due to lack of opponents left on park.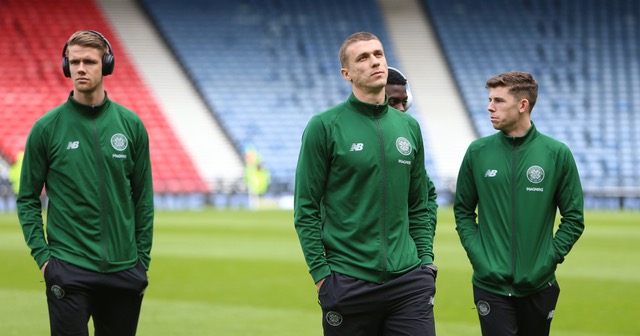 JOZO – 8/10
Big mhan, really? Fiver on him to score anytime at 12/1 and he ends up with more chances than French Eddy. Great surge forward and shot brilliantly saved, then misses and open goal from resultant corner. Two screaming efforts second-half, one a very unlucky hitch-kick. Aye, cursed him.
All-round, never missed a tackle and got to show his footballing ability. Great shift. Keep him tuned.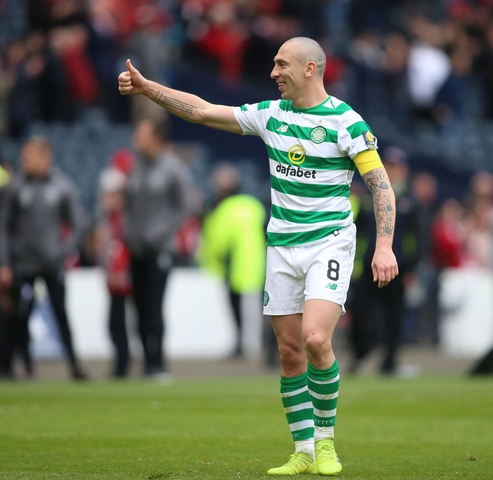 BROON – 8/10
Looked almost lost at times due to the absence of perennial STDs Shinnie and Logan. Announced his arrival with a fifty-yard sliding tackle on the half-hour and bossed the remainder of the game.
Took time out to bring association football further into disrepute by laughing off a scything challenge late-on. Broon's fingers are tingling for the touch of silverware.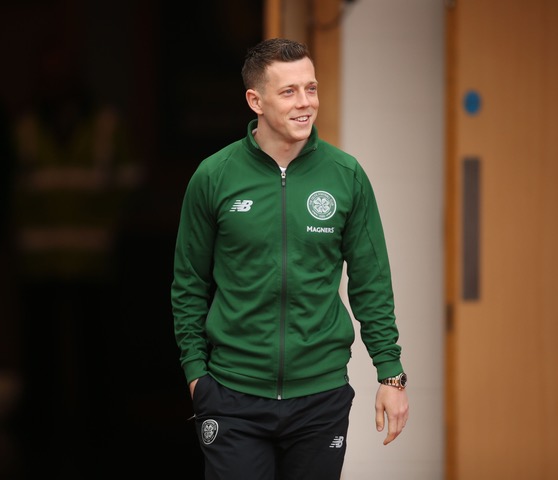 CALMAC – 7/10
A quality metronomic show without doing anything spectacular or devastating. Floated about their rigid lines like a hummingbird jousting a herd of heelan' coos with a cattle-prod, occasionally zapping their smelly arses and opening space in the ranks.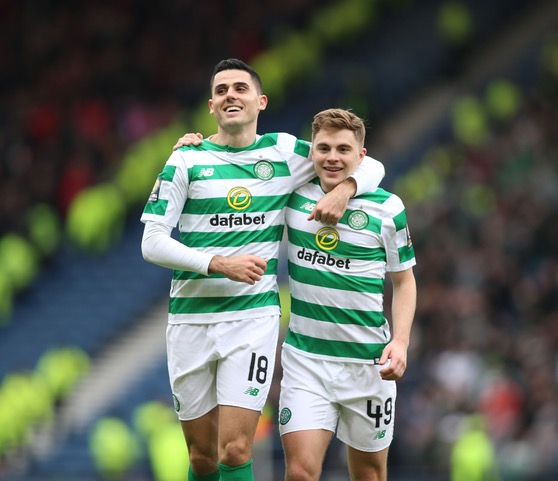 FORREST – 8/10
Prestwick High Street was cordoned off for the homecoming boaby-flashin' parade last night. The Prestwick Flying Flasher announced himself in the semi (snigger) with an orgasmic (yup…) exhibition of top-class ability; dropping the shoulder thirty yards out to turn inside onto his STANDING foot and whip a (love) missile high past Lewis. Nearly scored a second minutes later, this time thwarted by good goalkeeping.
It would appear that some of Jamesy's 'celebration' for his opener might have splashed into young Ferguson of Aberdeen's eye and initiated unbearable irritation – may possibly explain the outright thuggery of the boy. Or perhaps just his parentage would.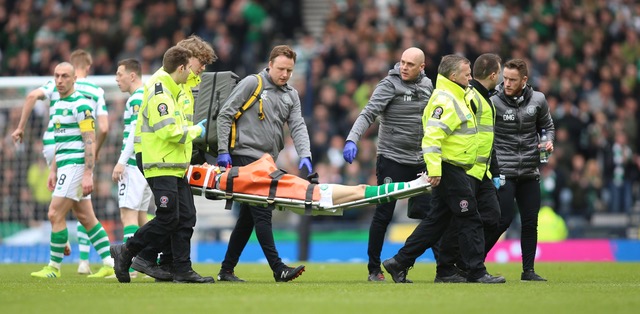 CHRISTIE – N/A
God bless the bhoy soldier. How may injuries in one season? This one – shut up right now you handwringing diplomats – an absolute assault by (would you have believed it?) another
ex-Zombie.
Watch in slo-mo; Christie's eyes on the ball, in comes Ball-bag, late and leading at first
with the arm, KNOWS he's not getting there so shuts the eyes, dips the head, KNOWS EXACTLY
what he's doing – nailing an opponent in the most brutal fashion.
It's a Sunday-League Special (I have experience) designed to maim. Do not take any sycophantic
view – he set out there to destroy Ryan and he got only part of what he deserved. A yellow card
was issued – it was a straight RED, clear as day.
I trust Ball's next game against us will be extremely physically hard on him as our iron men
settle the score. I'll be somewhat disappointed if he manages to walk off the park.
Meantime, get back soon, Corpus.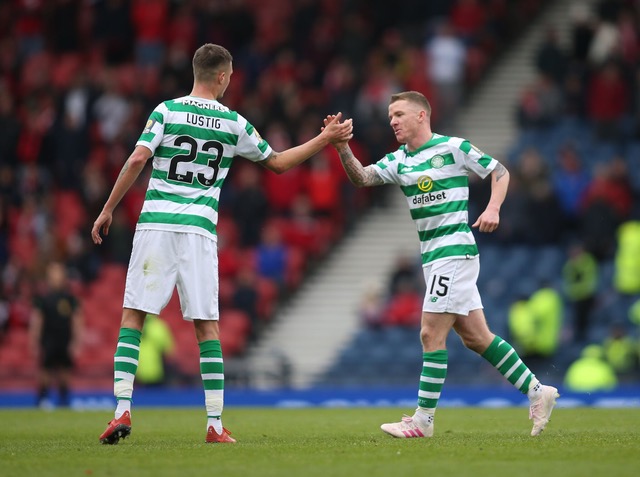 HAYES – 8.5/10 MOTM
The Great War. The Second World War. The Spanish Civil War – Johnny's fought in them all. Today, to many a surprise, Lenny sent him over the top again and how he relished the battle.
Energy and guile, backtracking, 100% industry – played for his jersey and deserved the
accolades, won the penalty, led their right side a dance he learned at the Cloth Hall in
Ypres from a Belgian lass just before the Kaiser razed it to the ground.
Wherever Johhny quantum-leaps next, Lenny must make sure the choronographic dials on
his Victorian Time-Machine are set for 25 May 2019, Hampden Park, Glasgow. He's earned
it.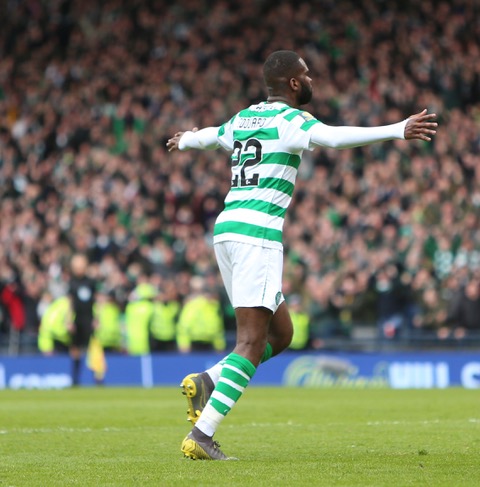 FRENCH EDDY – 8/10
He's nimble, he's quick, he'll make you look a prick – French Edd-ay, French Edd-ay…
Faced with a backline of hulking berserkers, he refused to let them get near him. Constantly
kept jumping out from the behemoth's jaws like Jonah teasing as big red whale, finding
space deep, linking, turning, getting the run on them to create his own openings.
It was a great performance from Eddy, a class in timing movement; a penalty tucked away
smartly to calm nerves and ice the cake. We paid 9 million for him. We will get at least
double back in a couple of years – almost as much gazillion bumbleebeecoin as the Zombies
delude about getting for Ugleefuglee. Until then, play him, support him; he's dynamite.
SUBS:
SINCY – 6/10
Motored and mortored – a fine asset to throw at them. Lenny may not fancy him but there's plenty left in Sincy for Celtic to benefit from. He's got the message – hit top gear
more often or lose the jersey; up to him to deliver.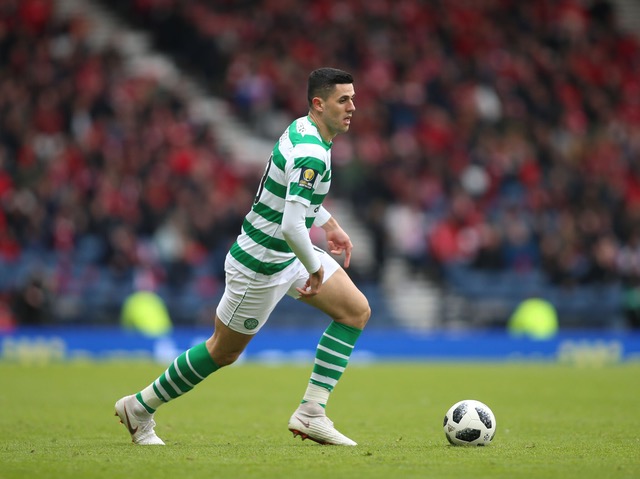 ROGIC – 7.5/10
Strewth, mayte. Hardly finished his first tinnie of the day and the boss's got him comin' on
'cause Corpus Christie's been head-boxin' a filthy ex-Zom Kangaroo. Can ya belayve it?
Ambled around with magnificently Rogic-esque languid deceptive bewitchery – almost got the feet back; almost lost a leg to perma-ragin' dirty wee scowling progeny, Ferguson the Younger, b*st*rd son to Deek The Language-Mangler and nephew to Barry The Sneering Bawbag. A genetic line traceable from the loins of Sawney Bean.
What did the big Oz magician do? Had a chuckle as young Fergie-sun took his first shower of the year a half-hour early then swept in the free-kick rebound with panache and a shrug.
Lookout Zombies, the Rogic is coming.
TIMO – 5/10
Short of time but not enthusiasm. Tricky feet and that gliding movement around the box –
please keep him for a full season if we can – bhoy will flourish for us next season and we'll
have a volatile, pacy option for wing or central.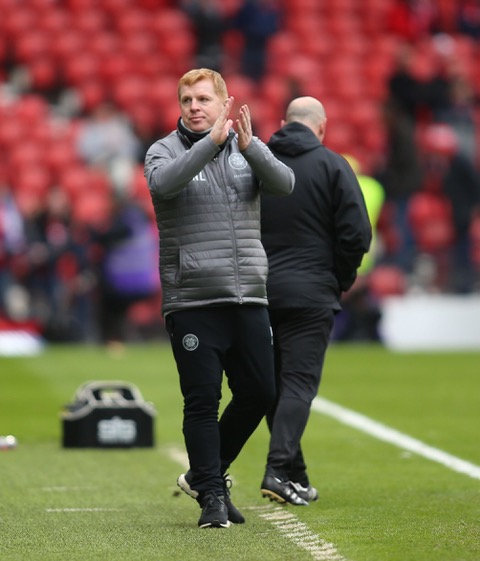 LENNY – 8/10
Well, who's sorry now? Probably not the football stattos (like, yeah, I'intetrested in the game
globally, y'know…) raised on asnine PC manager campaigns who treat Opta stats like quality
porn.
Lenny set out a team to have many bewildered and writing his obit. No Burke to combat their animals? Hayes on from the start? French Eddy upfront alone in the land of Giants?
He second-guessed every move his opponents would and could make. Didn't realise how tight his record v McInness was before this – 8 wins each, 2 draws from 18. So the pressure was on him – you might have been able to tell as he watched Eddy's penalty through his fingers; dugout required a couch.
Now he's just three wins from tying up a treble treble – there's no way Harry Potter will field a full team v the Zombies next week; he'll claim to be resting players for the final while wanting as much pressure on Celtic as possible with the lead cut to 8 points before Easter Road on Easter Sunday. So we'll need to win the next two, not one.
Today Lenny met his biggest hurdle yet and skipped over it in his own inimitable way.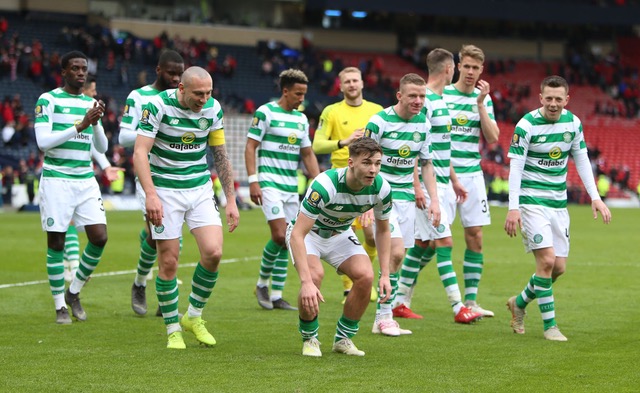 OVERALL – 8.5/10
A hazardous ride turned into a day on the flumes as the Sheep imploded in true McInnes style – with that exceptionable je ne sais quois that is a joy to behold as demonic perma-rage overwhelms their cognitive faculties. He sure has left his mark on that squad… Hoofmarks.
We dominated from the start – they were lucky to be anywhere near nil-nil after a half hour. Every hooped player – bar the absently wandering Jamesy, bizarrely, until he flashed (snigger) into life spectacularly – appeared focussed and driven.
The ball was switched at pace and our interchange and movement was sweet. We only lacked the goal touch and when it came it befitted the performance.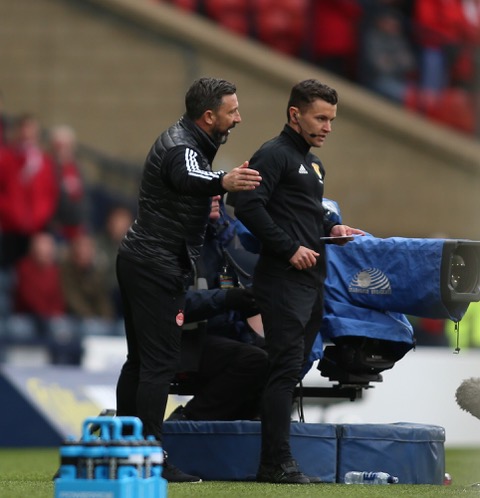 They got fleeced.
Overall, we executed the perfect cup-tie requirements – start sharp, stand strong and go for the jugular. Nothing fazed the Bhoys, nor did we get carried away – from first whistle to last we maintained a tempo and intensity that they could not live with. Nor could the SFA's officials; nae luck Thomp-Sun, Ross, etc.
Broony's a step closer to lifting the cup with a big smile right in the faces of those
wee boolin' club pinkie-pullers who treat their knuckles like clitorises (or is it 'clitorai'?)
who detest him the most.
Dear Diary…
25 May 2019, TREBLE REBEL TREBLE DAY.
Sandman