SANDMAN'S DEFINITIVE RATINGS: CELTIC v SORCERERS' APPRENTICES…
"Yes, your Satanic Majesty – I can confirm the Hades First XI kit will definitely be washed and ironed this weekend…." Aleister Crowley, via Oiuja Board.
"We are currently making provisions to welcome the many thousands of Seville refugees to Kiev as quickly as possible…" – President Zelensky of Ukraine.
Celtic are sixth in the Scottish Premiership after making their worst start to a league season since 1998

— Sky Sports Scotland (@ScotlandSky) September 21, 2021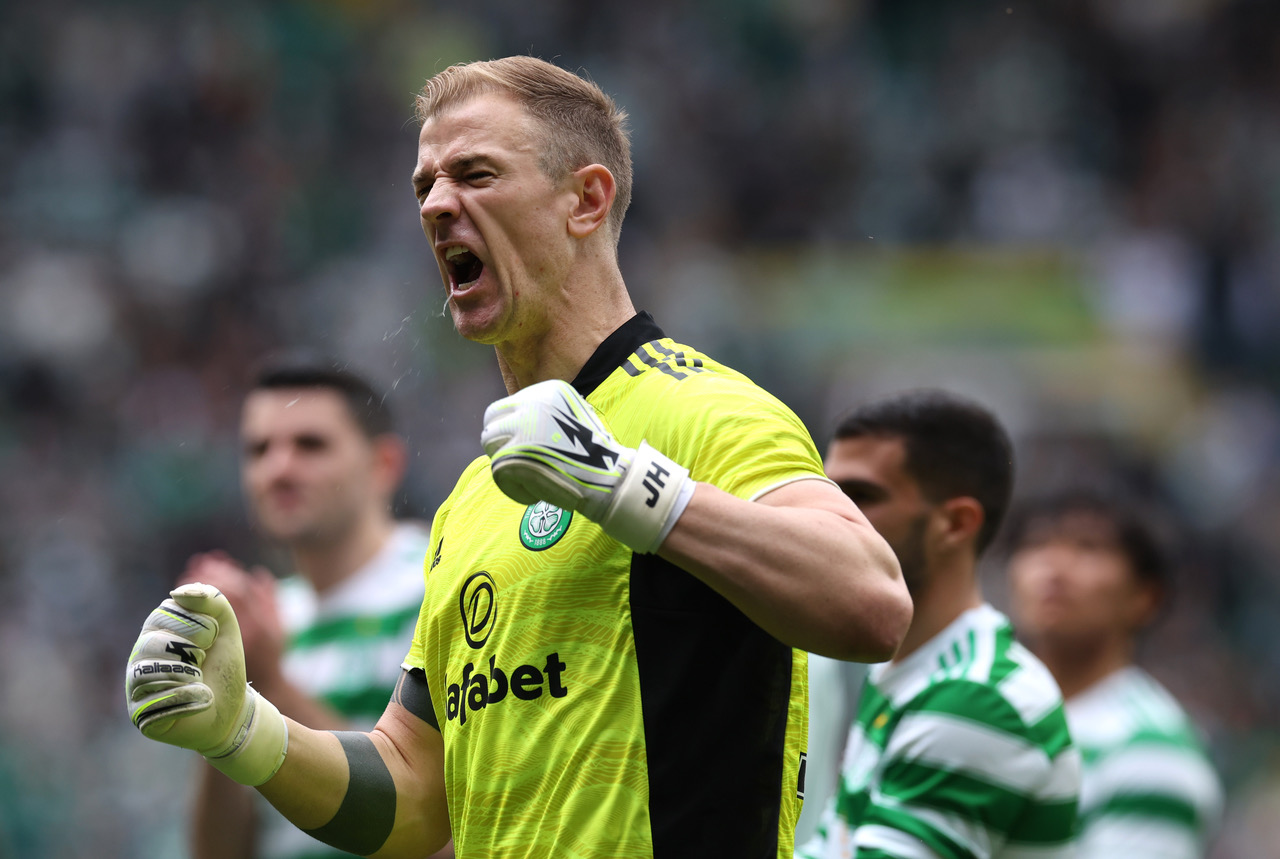 ROXIE – 6.5/10 – Zip! Oops, there goes calamity. Not even our star of stage and screen – and shampoo commercials – could stop their surprise smash. No grab though, as that was his modus for the rest of
the game; never troubled and always on-call to snuff danger with safe mittens.
GREGGS THE BAKER – 7/10 – In times of trouble you need the worker bees to get busy and redress the balance. Trailing, that's exactly what Greggs gave us – a sense of relentless endeavour that drove them back into a defensive block and curtailed any delusions of grandeur they may have been nurturing. Vital contribution to the comeback.
STAR LORD – 6.5/10 – Never short of controversy, never less than tormented by the voices in his head, we watch on in wonder while his multiple personalities wrangle for attention. Ropey when expected as their early ventures forward caught him off-guard, then surprisingly competent when we suffered some mid-term pressure and the Shelby family name was but a header or touch on a cross away from derision. Again, he came through a winner; hard data his detractors must assimilate.
GET CARTER – 7/10 – Anybody want to buy a rock? We might. Yet another – literal – stonewall display; not the agitated, activist Rocky Horror Show kind, just another competent exhibition of buffering rangy attackers and controlled aggression, whilst making best use of the ball on the deck. He's why we're almost champions.
TONY THE TIGER – 6.5/10 – He's got teeth, and the jersey's his dinner. No nonsense with Tony when you're 0-1 down, struggling to get going, and the pretendies are attempting to spoil the party entrees. When we needed somebody to dig deep and match their ugliness, he was the Bhoy to turn to. 100% in it to win it for the timnation, 100% determined they'd leave the field uglier than him. Never in queston, really, 'cos Tony's a beautiful tiger.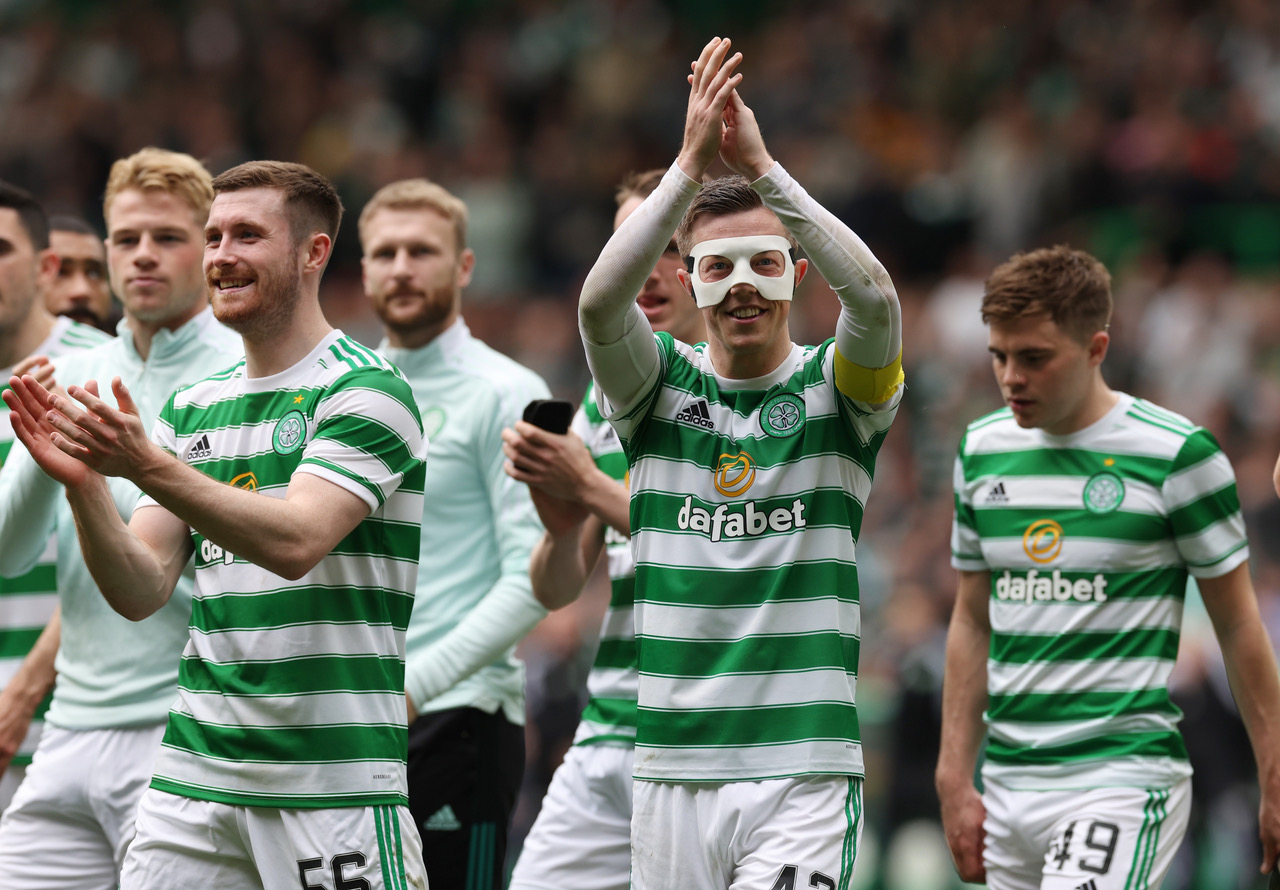 CALMAC – 7.5/10 – Another one! Like last week – a TACKLE from the book "How To Flaming Tackle, Ya Bass!". Contrary to ignorant SMSM hacks, bewildered by any game not involving a side sporting Slaver Empire blue taps, Calmac knows how to precision-aim a recovery tackle in the greatest of Sunday League traditions – i.e ball won, opponent felled; best result, maimed. He did just that to perfection, upset punditry everywhere, and set up our equaliser. On such pivotal actions are games – and TITLES – won. He did it against the Zombies a number
of times – also including that surging run at Mordor.
THIS is a major reason WE will be champions and HE is the Player Of The Year… *snigger, not if you're an embittered Scottish media hack who voted for the keeper we papped 4 past today; you know who you are, talentless Zombie-scrum. Anyone but Celtic, ya tragic phannies…Anyway, there he is – a kapitan leading by example, leading one of the finest domestic runs ever seen as we blitz to the title.
EDDIE TURNBULL – 5.5/10 – The old bar steward got through the last waves of the pandemic and was rewarded with a start. Took its toll on rickety old pins but he showed some promise in his hour. Not quite up to the pace we play at, but every minute is one back to match fitness we'll require for the summer CL qualifiers. Oh, that's right… LOL.
THE BUILDER – 8.5/10 MOTM – Terrific. This boy can DEFEND! Went on a one-man mission behind the wire (erm, yup…) for around ten minutes in the second half as he won everything thrown into our box, cut out every swiped cross and generally had Star Lord, the racoon and Get Carter applauding while they supped a pint relaxing round a barrel on the penalty spot.
And he can PLAY! What a signing – a youthful Oz drawing breath with skill, from the maestro's playbook, capping it
with a composed strike past Scotland's phukwit Hacks' Player Of The Year; Yeah, again, ya hapless doss runts. By default our orphaned Viking child is the surprise signing of the season. Kid's a PLAYER.
NOTEBOOK – 8/10 – No stopping the pop phenomenon as he stands astride the SPL like a colossus. Marvellous run to set up the equaliser, great knock-down header to provide Kyogo the go-ahead. Once we bring him into a game he's a real handful. Still think he fades a little beyond the break but that can be resolved.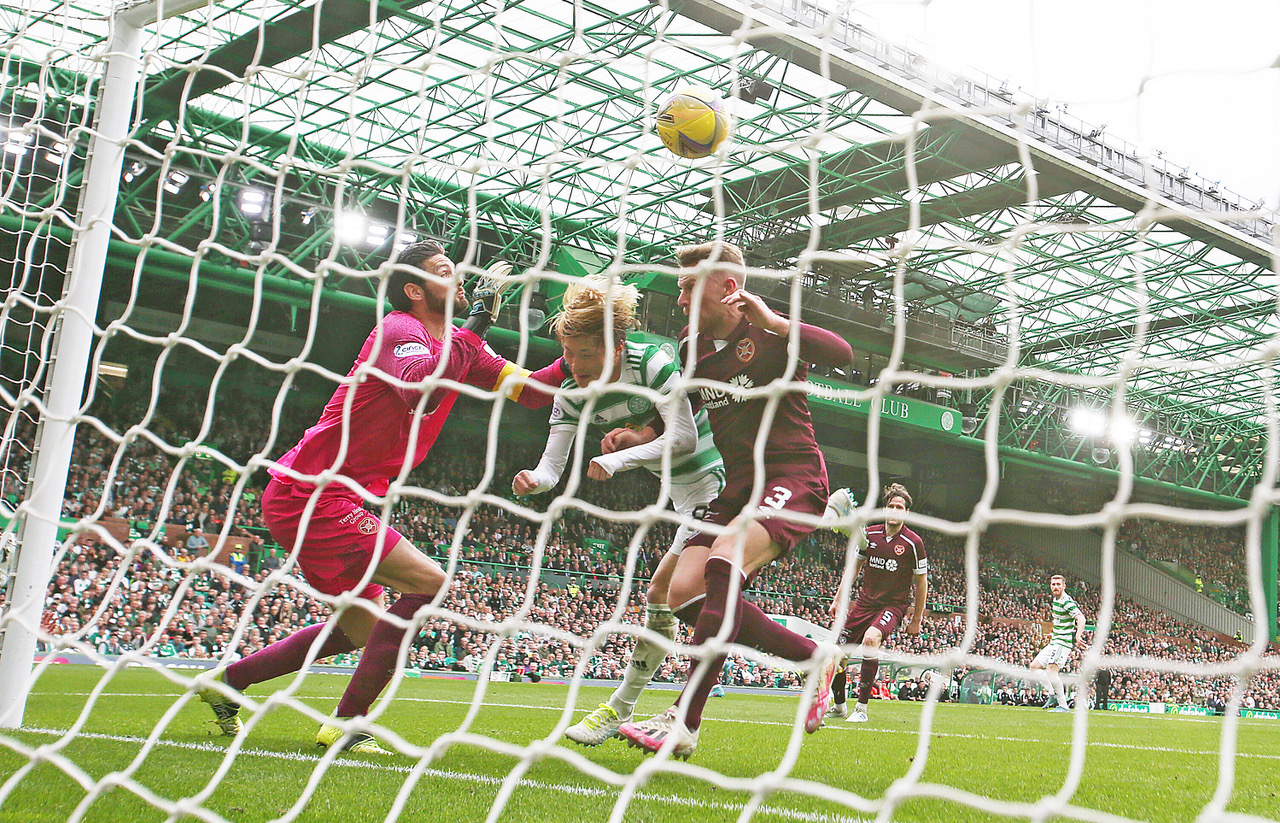 MR.KOBAYASHI – 7/10 – Mr.Soze demands a goal. Mr.Soze gets what he demands. Or your head comes off. And the wee mhan was prepared to lose his heid for the cause, jabbing it into the mix like a Bear in a domestic squabble, getting his deserved goal. Slightly rusty, still, but what the hell does that matter now, as the diminutive Japanese surprise we admired back in August's demolition of Dundee now manifests as a returning yokai, striking us within an Orange Walk wummin's bawhair of the title.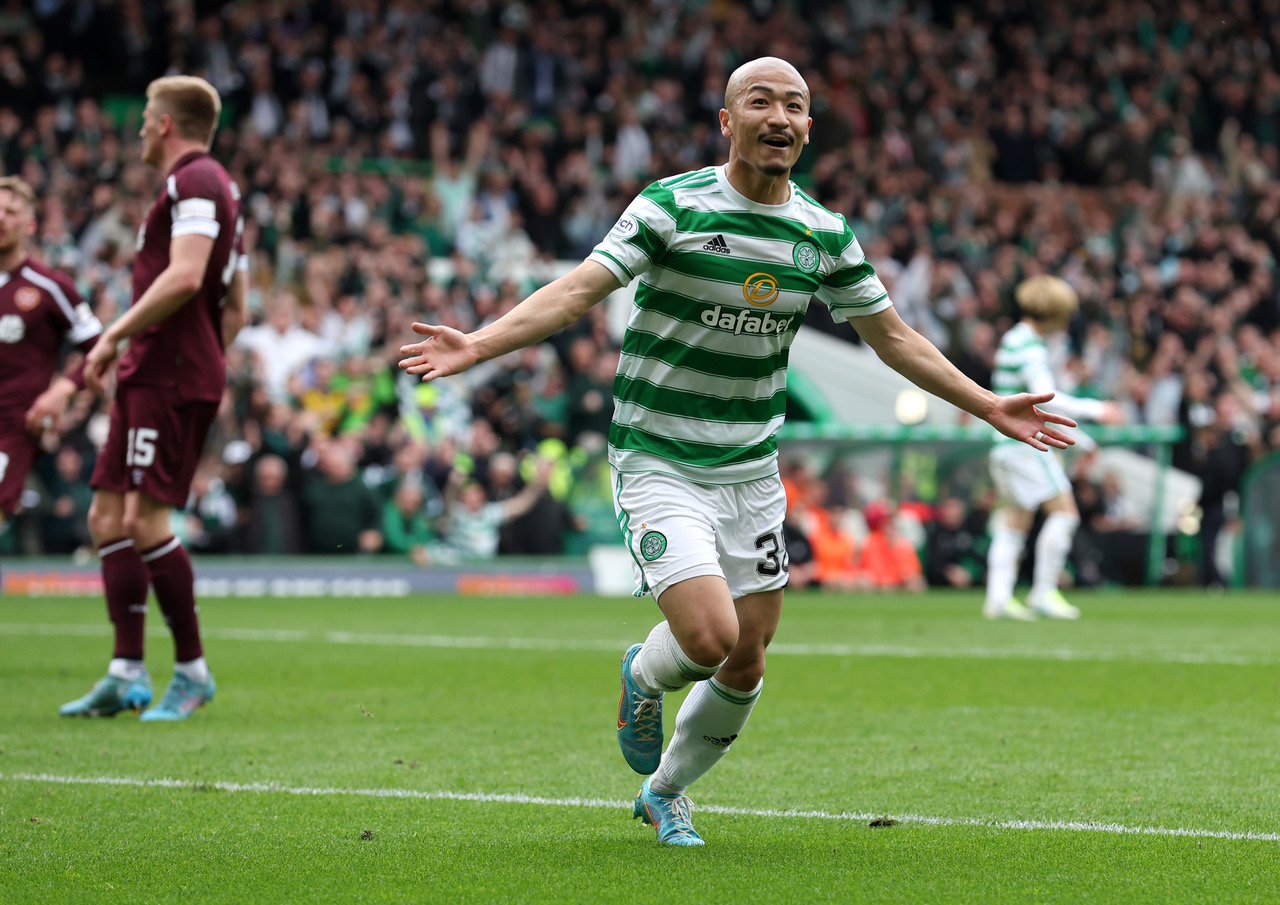 LORD KATSUMOTO – 7.5/10 – What's Japanese for 執拗なろくでなし ? Yeah, that… Well, now we expect such, and he is willing to give. Such a turbulent priest, as Henry II lamented. No one can rid him of our Daizen – he's at you every second, making it nigh-on impossible for jobbing SPL defenders to play out. And he notched one – right through the legs of the Scottish Phukwit Hacks' Player Of The Year (nope, won't let you lurking bawbags forget that embittered one) – as an added bonus.
The full time scenes as Celtic beat Hearts to move nine points clear and all but secure the Scottish Premiership title 🏆⤵️ pic.twitter.com/4sCSd6bxVS

— BBC Sport Scotland (@BBCSportScot) May 7, 2022
SUBS: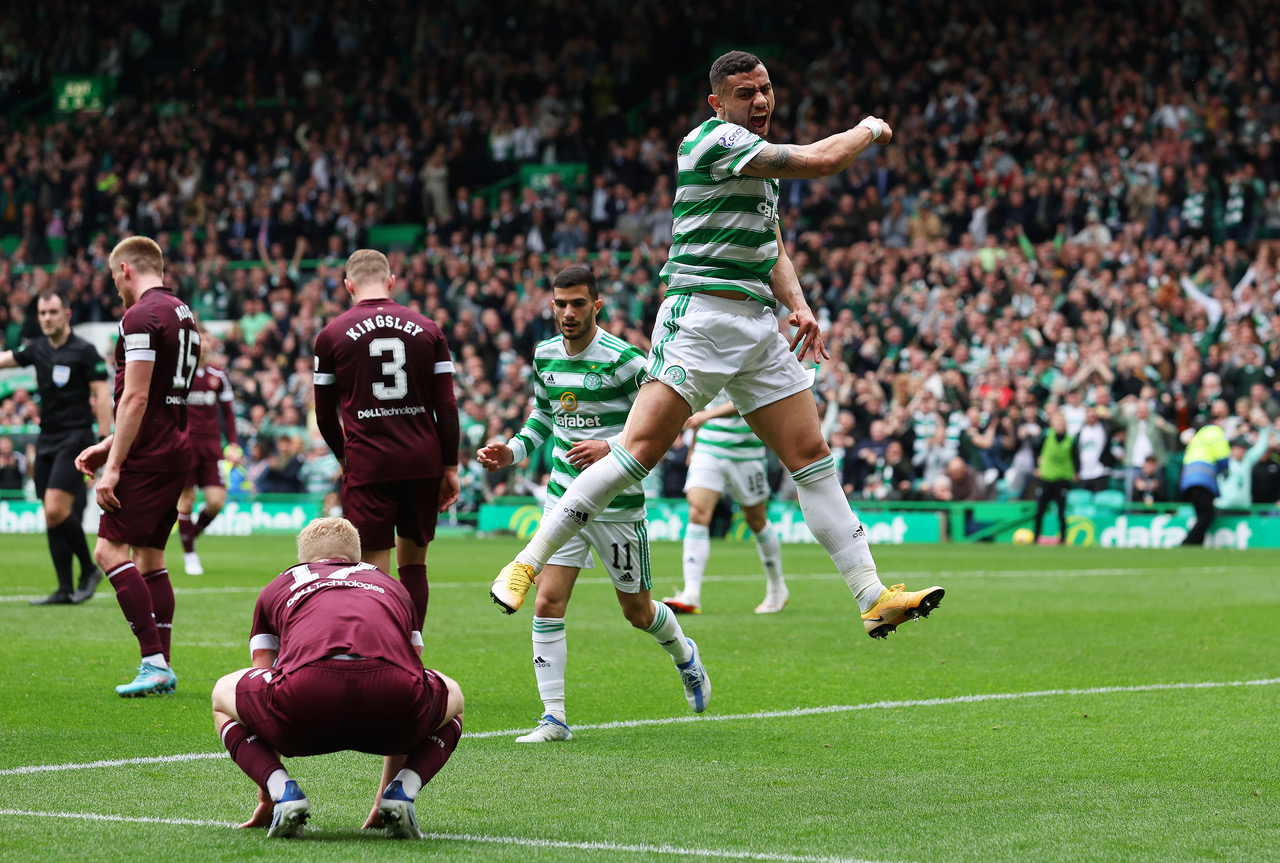 SON OF JACKIE – 6.5/10 – Smash! He shall not be denied. Big bruiser, probably deserving of a start, showed prowess to meet Jamesy's cutback and finish the minis off.
ABADASS – 6/10 – Another one scratching down the holding cell door to get 90 mins – the Young Player Of The Year – burst into life and tormented their wavering backline of strung-out alkies a little more.
OZ – N/A – Some delightful cameo flips and clips as he performed a sun-worshipping incantation while the maroon goons looked on, stupefied.
JAMESY – 6.5/10 – Lest you forget, Jamesy's not just a flash in the pan. Ladies…He's also a player of dynamism who can turn a tie in our favour, detractors – erm, LEAGUE CUP SEMI WINNER, WHINEBHOYS…And today it was nice to see him wake up in the dugout (behind Ange circa 70 min) and get on the park to make us dream a little
of the Jamesy of old as he whipped Hearts yet again, teeing up the 4th.
HAKUNA HATATE – N/A – "レストミーボス。性交のために ! " he pleaded, but big Ange was having none of it, pointing out the price of sushi and the impossibility of getting a PS5 anytime soon, aside from Ebay spivs. So Reo got punted on to fill the gaps.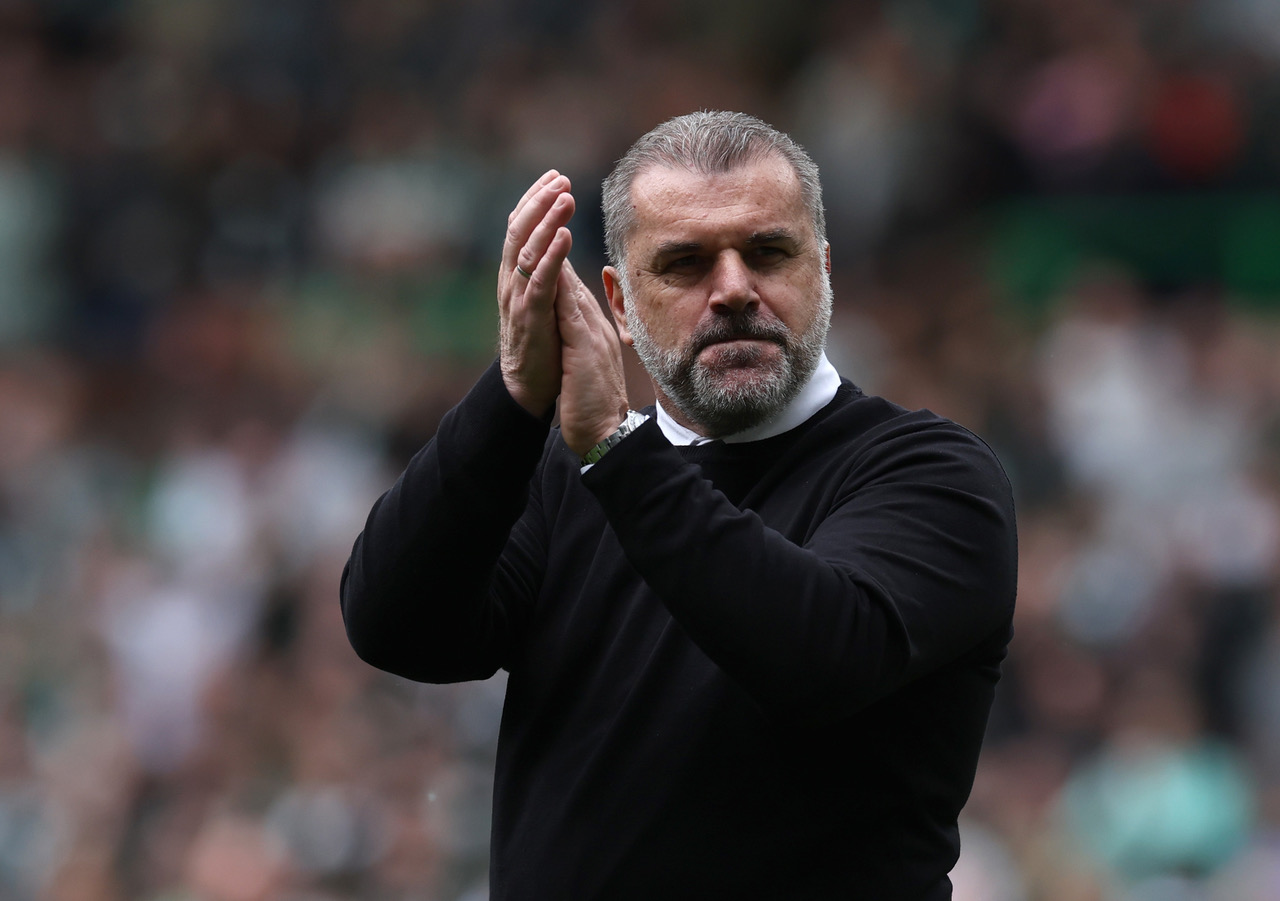 ANITA DOBSON – 8/10 – Wow, like the pole dancers say to wee gimpy Alfie in Seventh Heaven – you can nearly touch it now; But not quite. A starting eleven to upset predictions – old man and wee man instead of Oz man and big man – gave pause for thought and an early setback. But Ange gives them all the whip and all the chance to impress; fittingly that adherence to Angeball was also given a stringent test as we had to rally round the belief-system and invest in it to turn the tide back.
Angeball won, again. As it has done for 30 unbeaten games on the ride. And still they don't see. And still they're blinded by Euro luck… And still they ignore that TRUE natural order is being restored – style over substance, tradition over trifle, history over hysteria. He's going to win it. And he's hardly started yet.
MIBBERY – 4/10 – Difficult to apply the wrong 'un rules when you're running about with your shorts tented from the second minute. But Don tried his best, ably assisted by his linesman, Bartimaeus. However, by the time Kyogo had his wrist vibrating, it was the only buzz he had left. And now it's off to sunny Seville with the rest of the MIBs for some rioting and retribution.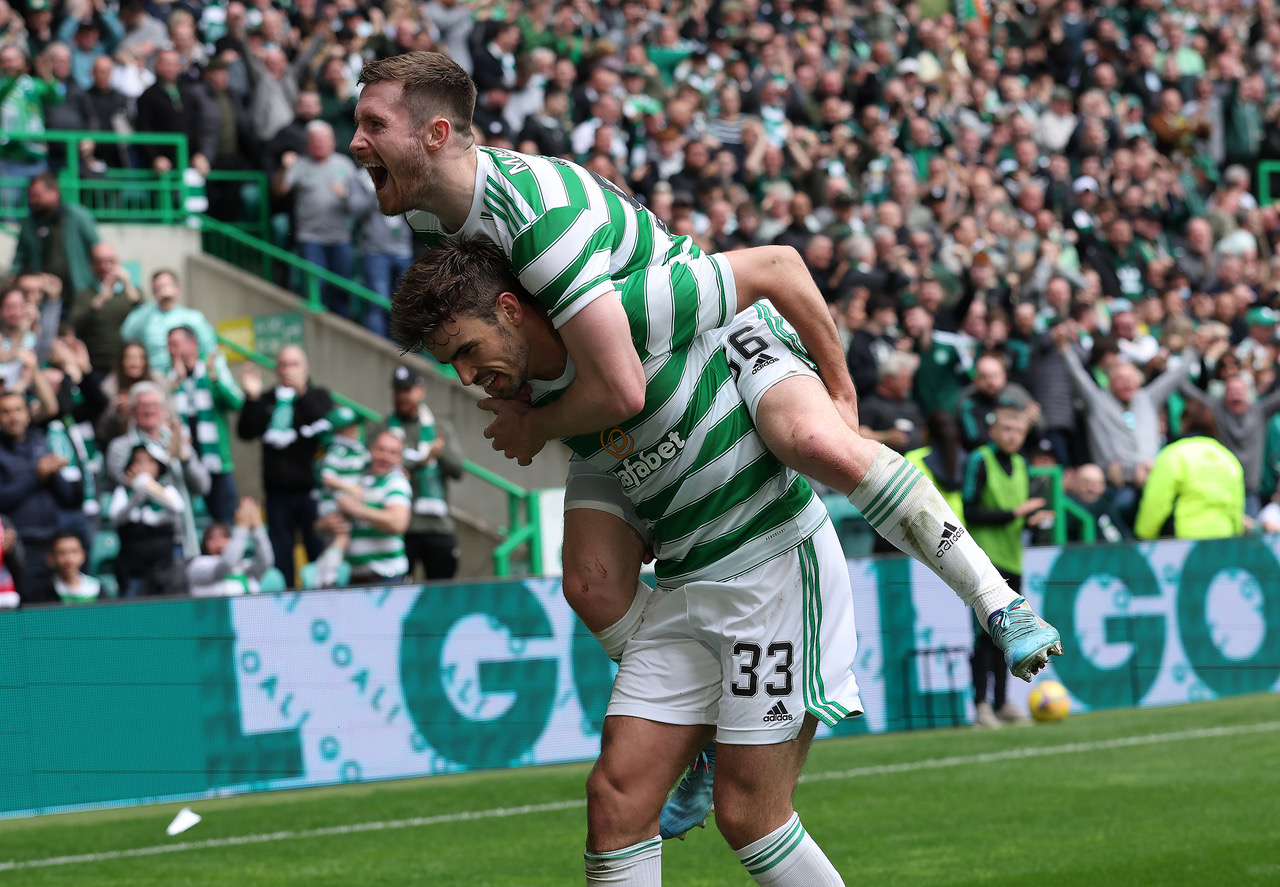 OVERALL – 8.5/10 – Fill in the missing letters, Zombies – CHAMPIO…
And how the Bhoys have come so close to completing last season's impossible conundrum. Tremendous and relentless, epitomising the season's dogma as they simply played and played and played until the universe spilled it's just rewards for their endeavour. Whilst, of course, the watching Bears were puking up their own traditional 'British' lunches of tripe, spleen, offal, and *cough* faggots…
Today showed that we're now a good footballing side, leveraging the beautiful game and its nuances to carve a fine victory from the debris of last season's fallen ambitions. Step one, all but done. To Tannadice and some fine synchronicity with 08 and the Tommy Burns title triumph, curiously won there too as the Penny Dreadfuls prepared to wreck Manchester.
Wednesday. It happens. We win it. COYBIG
🗣️ "Really proud of the players."

Ange Postecoglou reacts to a huge victory for Celtic. pic.twitter.com/2TNL50pjCt

— Sky Sports Scotland (@ScotlandSky) May 7, 2022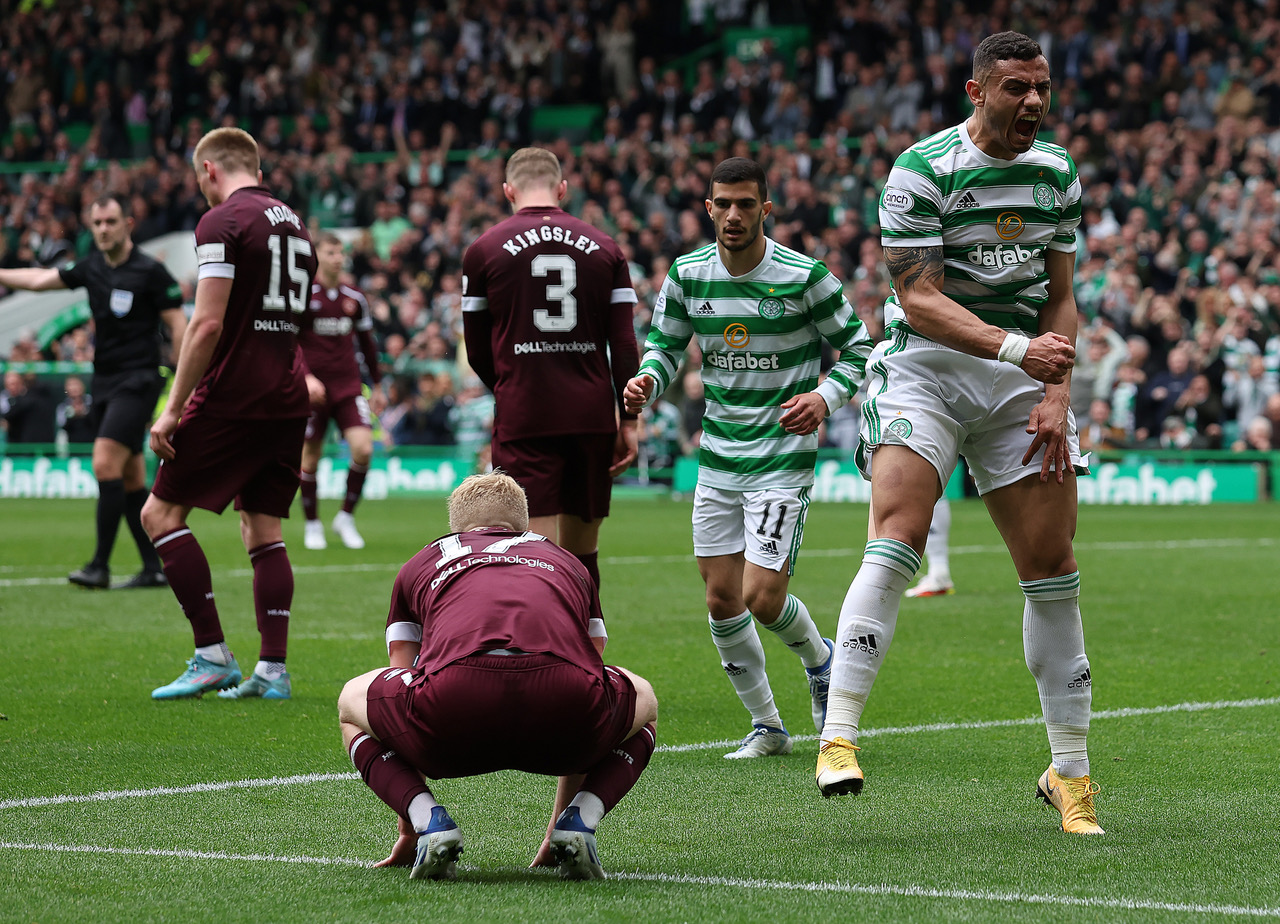 Footnote:
In order to drown out the agonising bitterness of our remarkable resurgence and championship, over the next
few weeks you'll hear a lot of inane hubris attempting to elevate a possible Euro consolation trophy win above
a Big Cup triumph.
No, that's like trying to declare a BAFTA for performing in a TV series is somehow more prestigious than an Oscar
for a leading role in a classic movie. So shout all you like about yer BAFTA achievement, the Oscar's on display in our trophy cabinet. Take the tour. See what legendary euro glory really looks like.
In saying that, if there's one thing Frankfurt does well, it's stuff sausages, so c'mon the pheniantracht.
Go Away Now
Sandman
🏆Celtic are on the brink of winning the Scottish Premiership title after Ange Postecoglou's side beat Hearts 4-1👇 pic.twitter.com/i9NslIMSlH

— Sky Sports Scotland (@ScotlandSky) May 7, 2022
David Potter's new book, Putting on the Style, a biography of Celtic legend Willie Fernie is out next week, thanks to everyone who has pre-ordered and your copy will be posted out as soon as the lorry arrives. If you would like to order your copy please use the link provided below.