SANDMAN'S DEFINITIVE RATINGS: CELTIC v STAG PARTY CRUMPET…
"Give Celtic that penalty, HAL."

'I'm sorry Dave, I can't do that.'

"You're working just fine, HAL…"

'Thank you, Dave. I have a feeling I'll be a lot more involved in matches now.'

– deleted scene from 2001: A Space Odyssey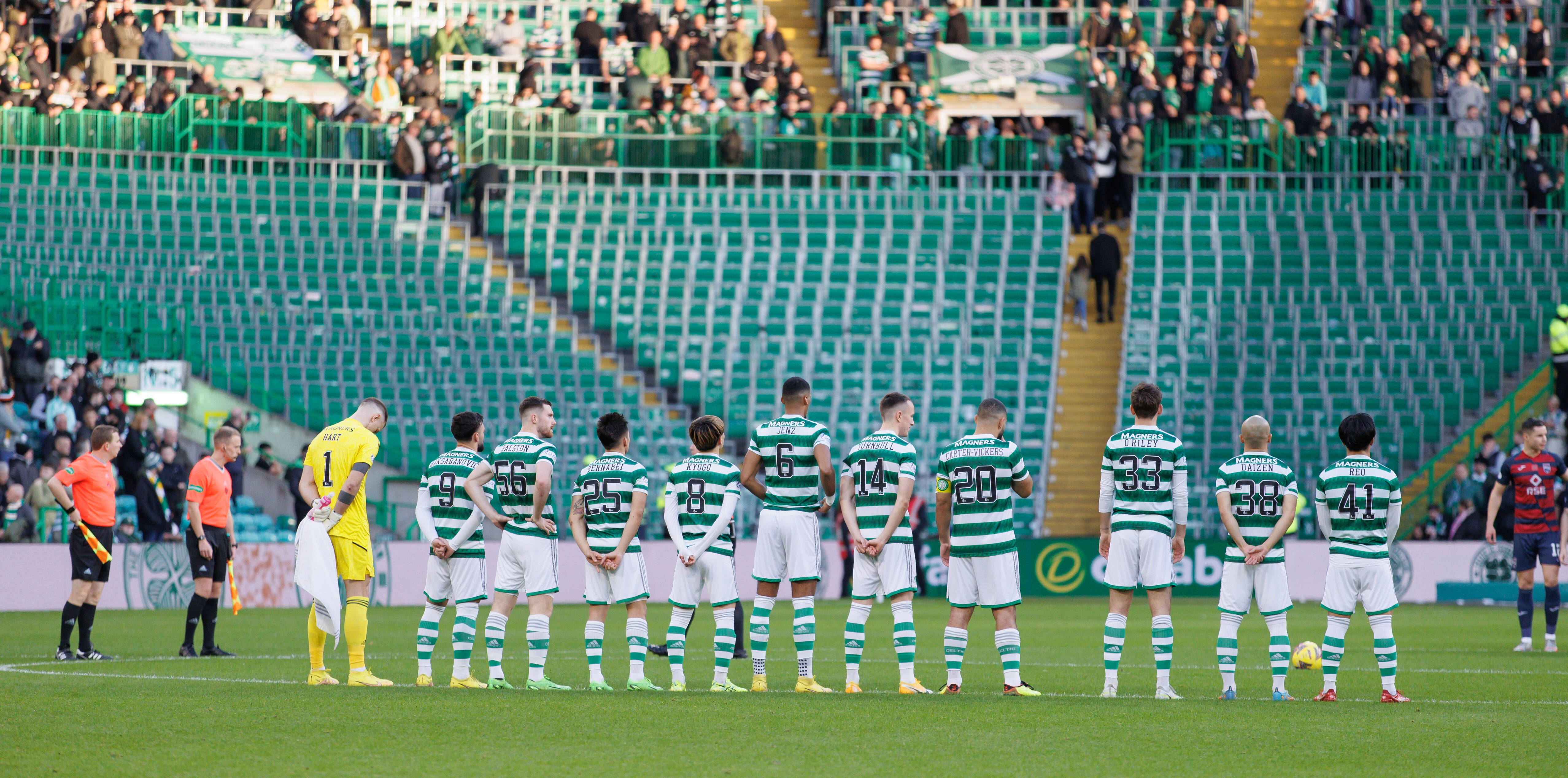 ROXIE – 7/10 – The footwork of a veteran showgirl. Deft and accurate and no-nonsense when required. One smart save to make, no chance with their pen, extra point for giving the wee degenerate with the whistle a mouthful at full-time.
TONY THE TIGER – 7/10 – The Ralstonado in full flight. Too full – made an arse of every delivery, that set the tone for the rest of our attempts. But… Even if that side of his game let him down, the ferocious and combative Tiger bared his teeth to hem them back and defend like a magnificent bar steward when they charged forward through tired limbs at the death.
BIG MERCEDES – N/A – "Look at me, look at me – I am an ethereal being conjured from the astral plane as I float around this dressing room, bestowing virtue upon you all…"
'Sit doon, Moritz, ya daftie , ye're concussed.'
GET CARTER – 7.5/10 – Harry Kane, thy will be done. Gearing up for smashing the EPL phannies with a rough and ready joust against Heelan' berserkers. Won everything, thundered forward when he could,
drove us at them through fatigue. 'Mon the USA!
DIEGO ARMANDO MARADONA – 7/10 – Well, this kid looks game, and like he has game. Memories of '86 in the Azteca when he ran 70 yards with the ball to turn defence into attack. Played the inverted nipple role perfectly – turning up like a Latin Bobby Lennox in the inside-left position more than left back. Great feet, and touch – exciting prospect.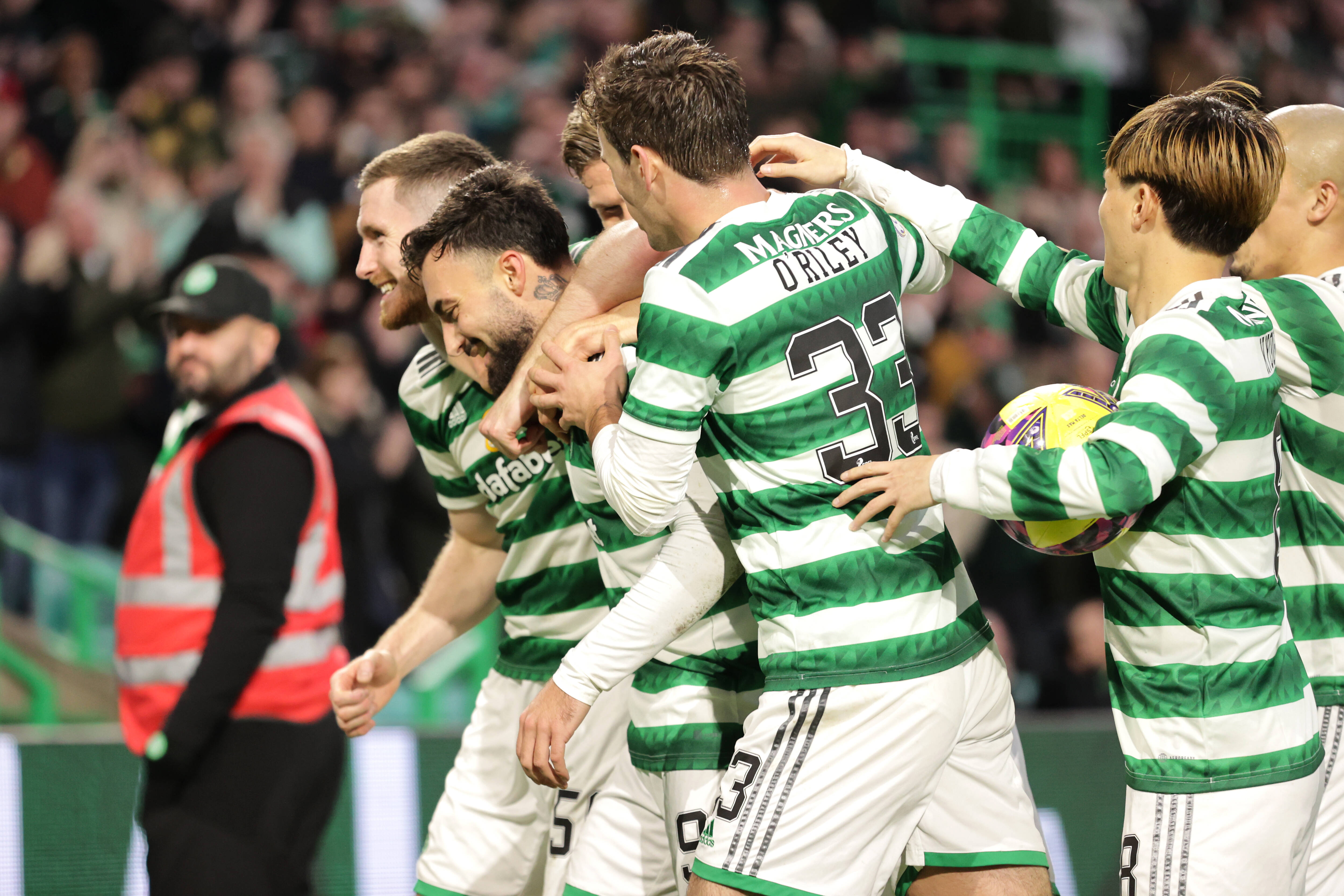 THE BUILDER – 7.5/10 – Matty the monster. Quiet promising baller from MK Dons turns into CM dominant beast in under a year. Watch him fire up the Bhoys off the ball. Watch him win digging tackles in crucial areas. Watch the feet and passing ability, like Tiger Woods punching a nine-iron. So far, every game he's deputised for Calmac has been a game we've hardly noticed the Main Mhan was missing. No better compliment. What a player, what a find.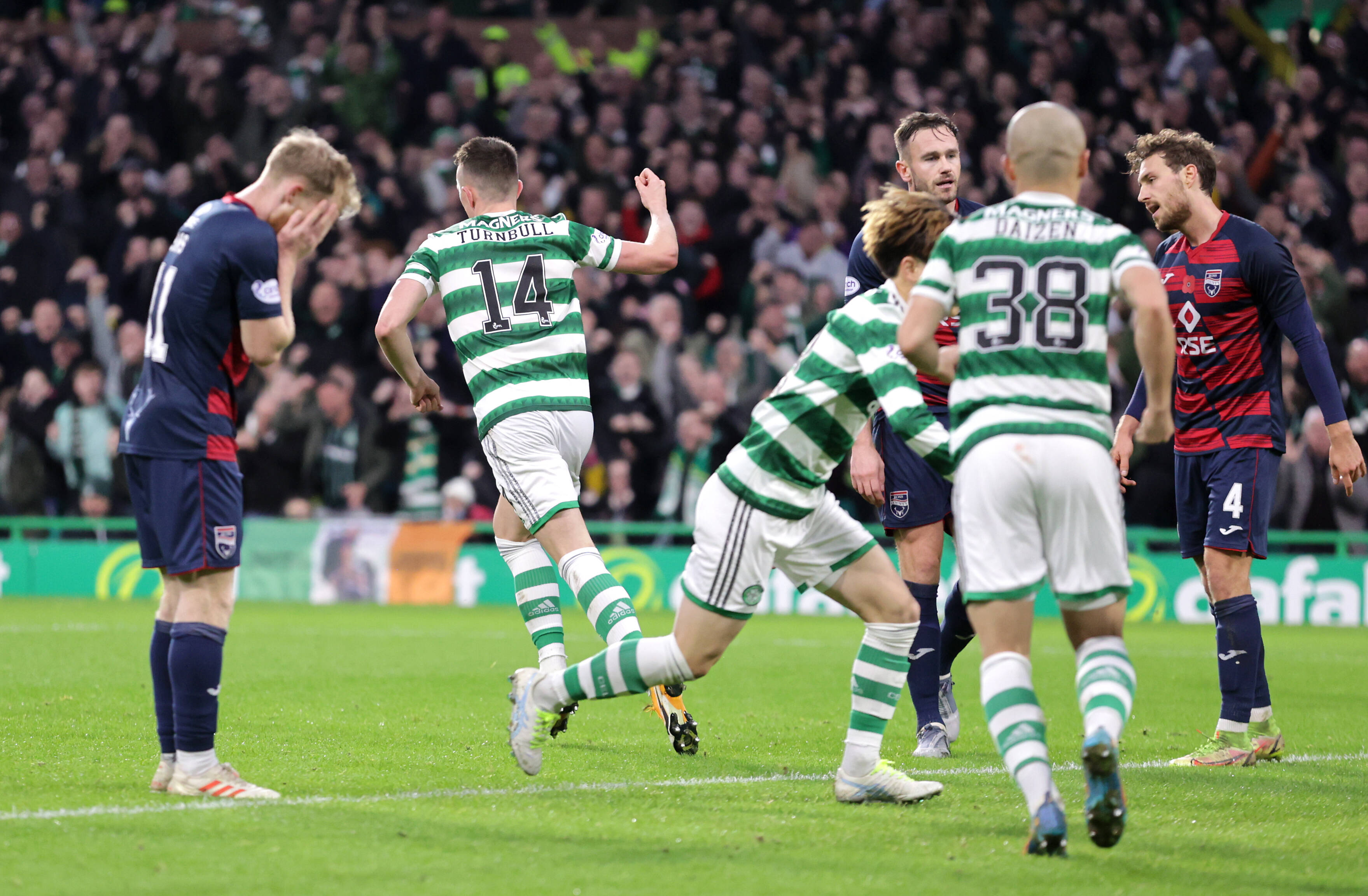 EDDIE TURNBULL – 6.5/10 – Daft old bugger. Just as I was bemoaning his hesitant checkbacks hampering our attacking options, he gets a dose of Angeball and defies his winter flu booster to
test their keeper with a lashed strike. Then miraculously staggers his zimmer right into their six yard box, unnoticed and gets on the end of Reo's marvellous cut; took a wee touch to steady himself, grasped the handrail and tucked it away. Old-school timing from a venerable squad player just this week talking about rotation and contribution.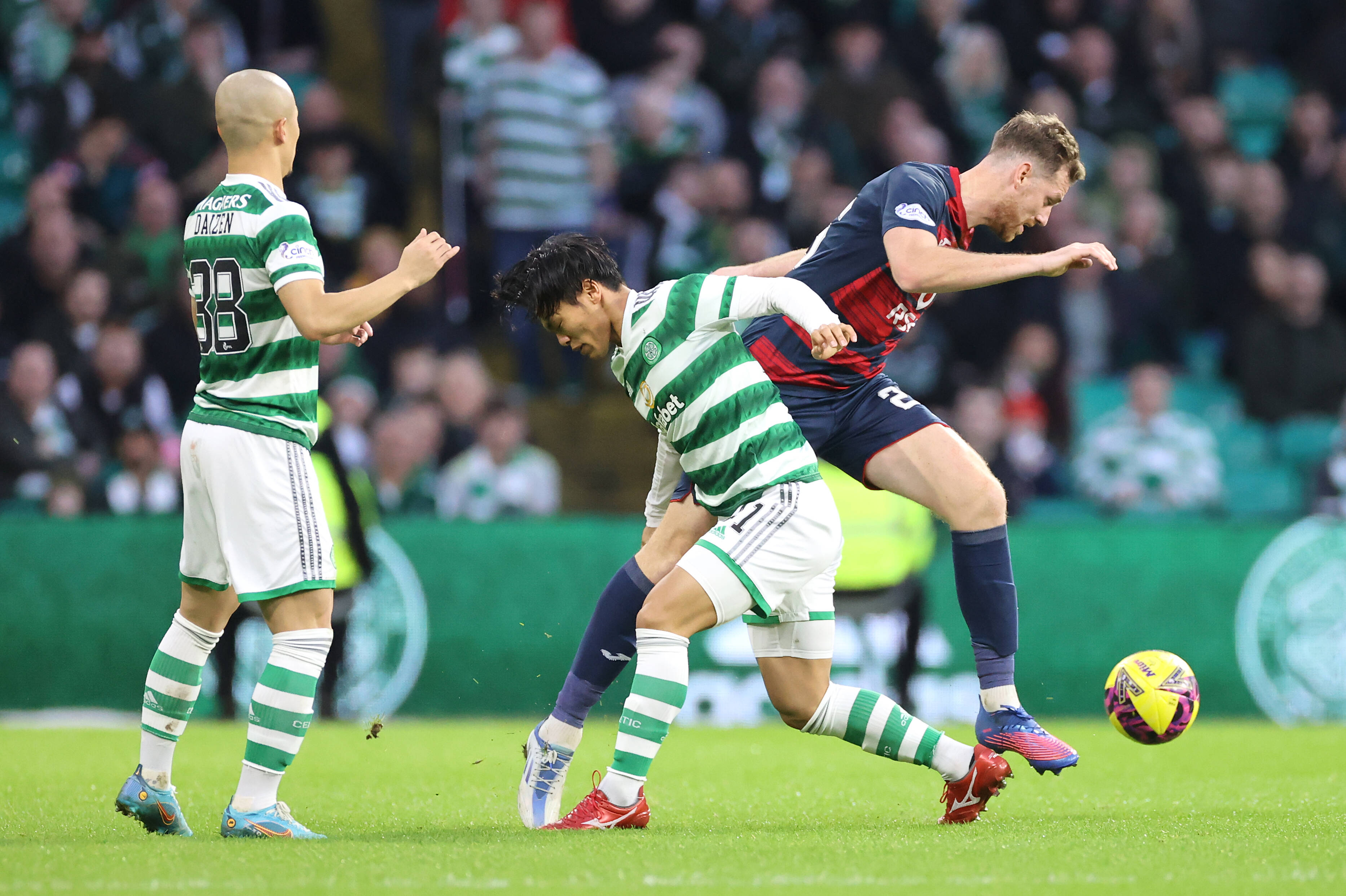 HAKUNA HATATE – 8.5/10 MOTM – Footloose #1 'Rest him, Ange, he's suffering from burnout' some
total idiots demanded of the boss this week. Luckily, Ange pays no heed to those interweb lunatics and their ill-informed ramblings, and knows just how much he can get out of Andres Iniesta's favourite Japanese midfielder. What he got today was a match-winning supershow of endeavour, intensity, and fantastic guile; the speed of mind and feet to make the equaliser, the weight of cushioned wall-pass to tee up the intricate winner…That Japan squad must be laden with World cup winning talent. Or their manager's a clown. Kyogo errs to the later. And Reo must agree. Now rest him, Ange…
LORD KATSUMOTO – 5.5/10 – Of course he was going to start after the Motherwell winner. And of course it wasn't going to go his way due to lack of space and energetic brawn playing a low block to stifle his pace. A few nice touches and always the 100% to the cause, but fluffed his lines on the sparse occasions he did get loose. Personally, just happy to see him get through unscathed and go live out his Qatar dream. Sayonara, Daizen. (that's Japanese for 'Let's all Laugh at Rangers (sic)', didn't you know…)
KILLER MUSHROOM – 6/10 – Damn, it's that Kyogo – the one who keeps popping up in all the right places with a smile and a… miss. Eye not in again – seems an intermittent trait this season as he revolves around the starting role. Should/could have had a double first half and sucked the drama from it all.
Then again, maybe that was his cunning plan…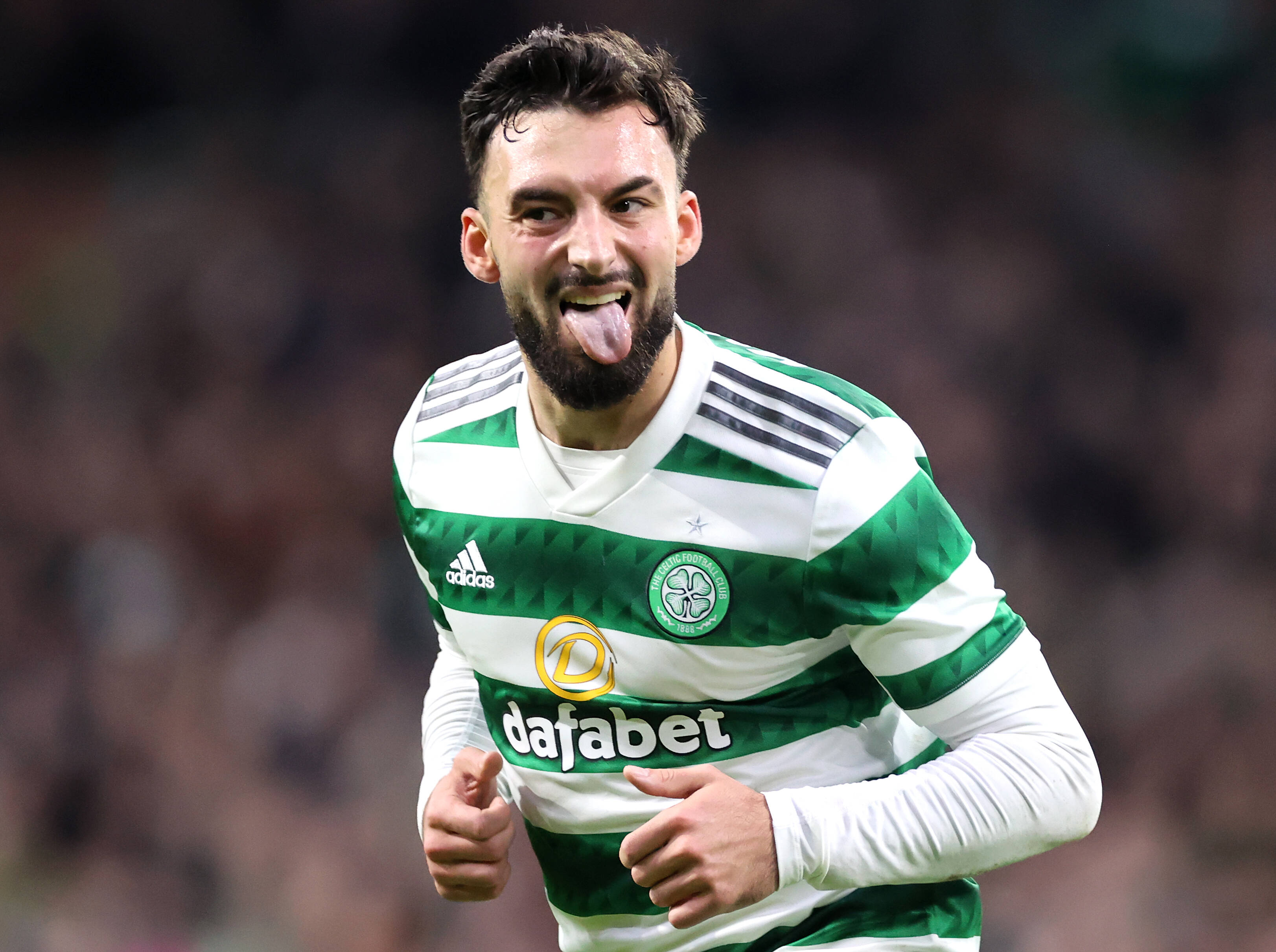 HACKY SACK – 7.5/10 – Footloose #2 – Just sumptuous. That adjective again, and those feet again,
– cultured football cuisine, a finish to a battery of one-twos that was like the crème fraiche on top a lobster frittata. Tragically, we still don't service him enough, but hopefully that will come, and as his fitness peaks in the New Year so too will the frequency with which players' seek out his wizardry.
SUBS –
STAR LORD – 6.5/10 – 'But I am sunbathing…' Tapless like the Green Brigade, Star Lord provided the
afternoon comedy after the lunchtime Paisley Pandemonium Revue had warmed up the audience. Fastest we've seen him run in some time as he sprinted down the tunnel to buy a jersey from the Superstore and get on to replace Jenz. Thought there were some classic antics ahoy, but he settled
and got himself well into the rhythm, solid and competent.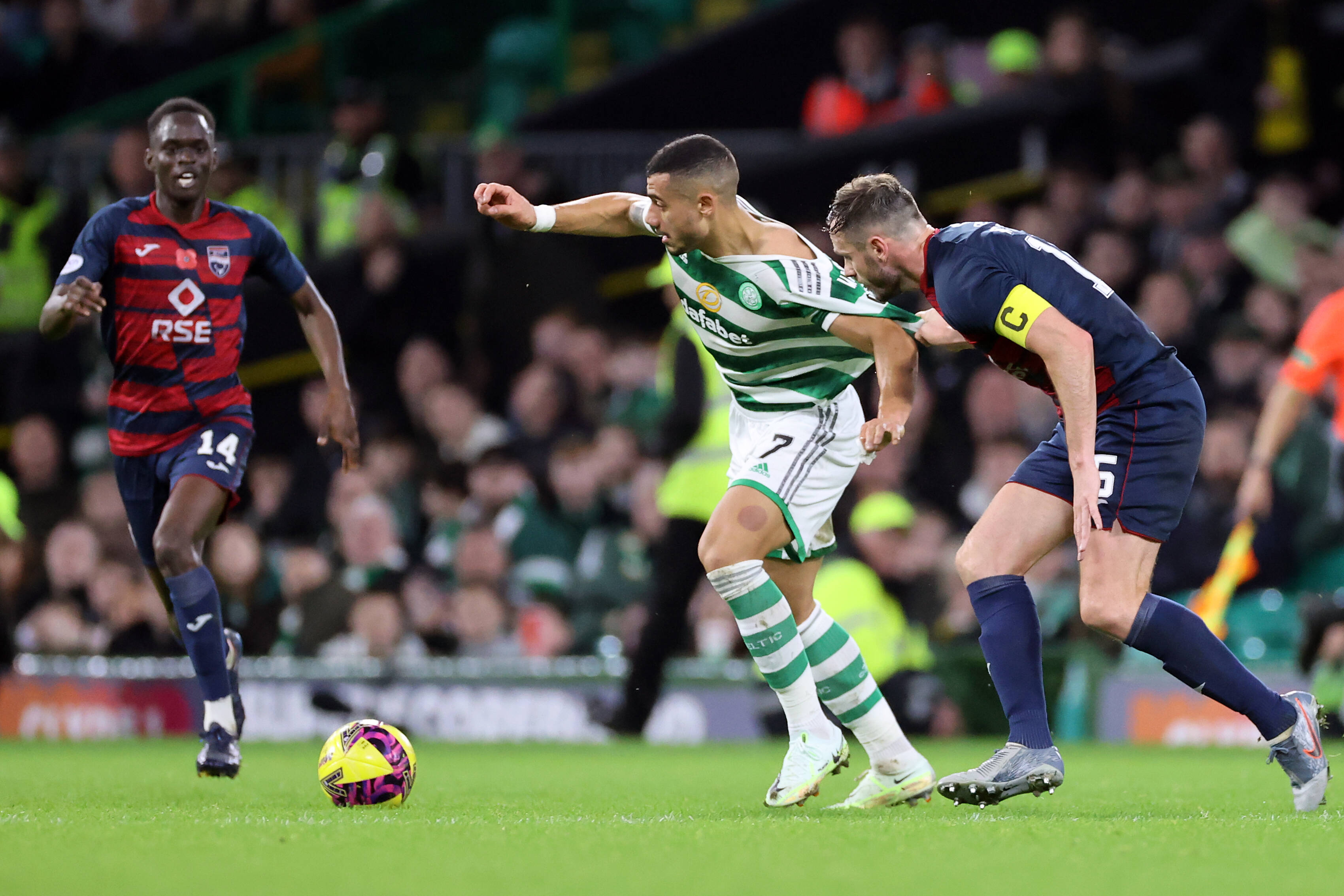 SON OF JACKIE – 6/10 – Spitting mad and spitting blood. Defied by a great save, flunked a header and chewed an arm. Expect the big fella to start next competitive game and get his just rewards in front
of goal.
NOTEBOOK – 6/10 – No need for a surprise show-stopping cameo – this was a-cappella Jota, prancing around, occupying them and keeping up the threat level.
ABADASS – 6/10 – Ah, so close to a Dundee United imitation as he played his way through them beautifully and just failed – well, bottled t it – to pop in the cherry on the cake.
GREGGS THE BAKER – N/A – Sprinted on, spun about, yelled convincingly. A kick? Don't
remember.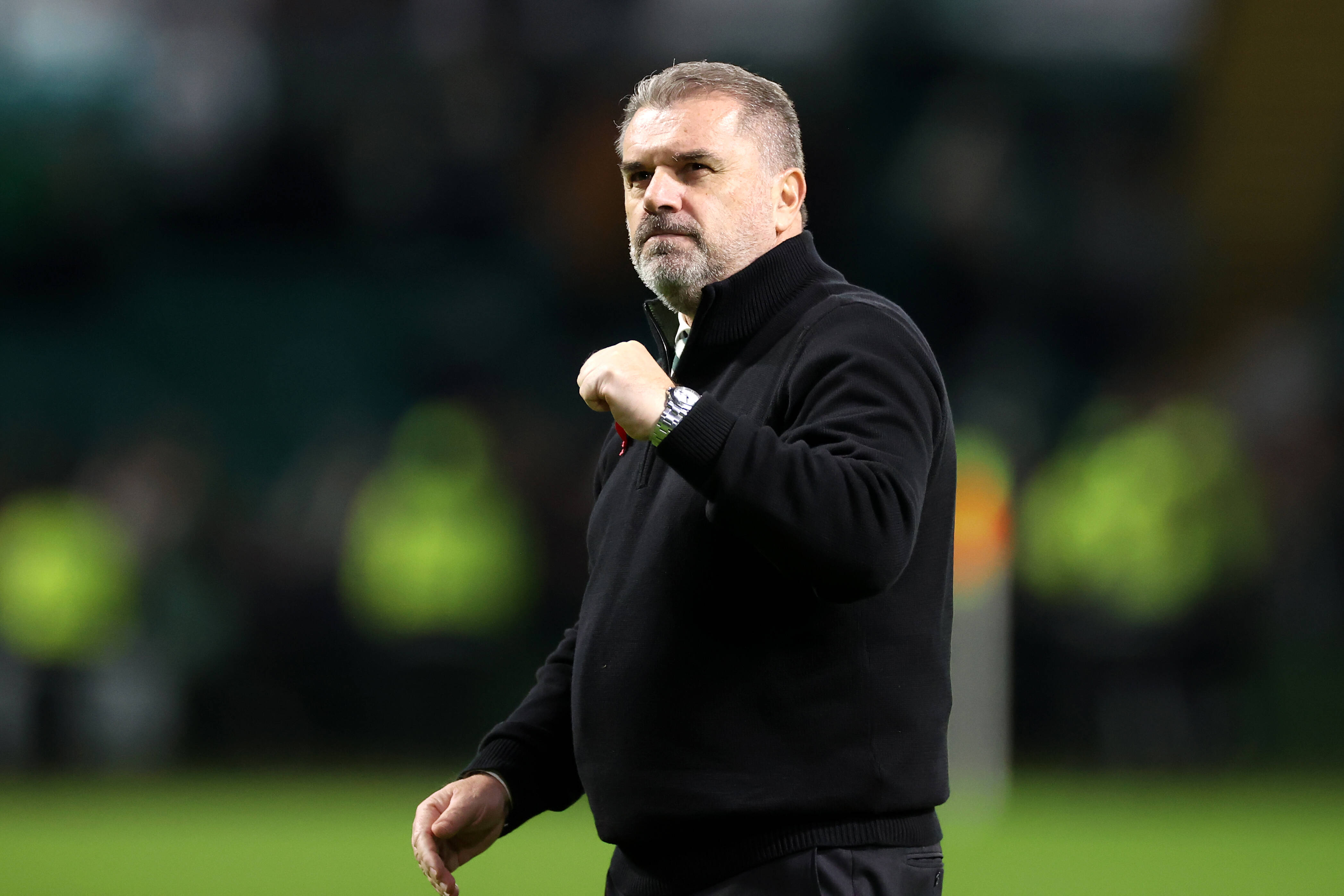 ANITA DOBSON – 8/10 – That's what he wanted – one last effort to get it over the line; some record run of results or whatever; but just close into the break with rampant statistics and a monumental lead towards
next year's CL qualification. Guns stuck to. Squad rotated. Chances given, calls made, points won. Job done. Rest and reboot. Now he can go Surfing In A Winter Wonderland, as they do in The Upside-Down, with a buzz of forthcoming glory tantalising his every waking moment. Returning home in triumph to be inducted into the Aussie Hall Of Fame then back to Glasgow to be hailed a king; Not a bad year, mayte.
MIBBERY – 8/10 – What a little pestilence we were presented with today. Another shiny, scurrilous Blue Nose with a whistle, cringingly attempting to derail the Green Machine. Gave the non-penalty off his own instinct – i.e bitterness mixed with euphoria – and merely used VAR to edge to the brink of ruining his shorts. Refusal of two pens of our own, for mild offences we've also suffered from, just about closes the file on the use of VAR in Scotland – basically a handicap for the Bhoys. Ludge VAR strikes once more.
EVERY match now we can expect something disallowed or something given that defies the rules and integrity of the game. The fanfare around this new toy of theirs has emboldened them so much they are re-writing the rules of football as they go along – like today's numerous aberration; of course, none in the Hoops' favour. Yet, ultimately – AGAIN – these servile mendacious scumbags end up crumpled in their changing rooms with appropriately blue balls as Celtic Park celebrates; Ra Peepil weeping as they listen to The People sing. Get. It. Right. Roon. Ye.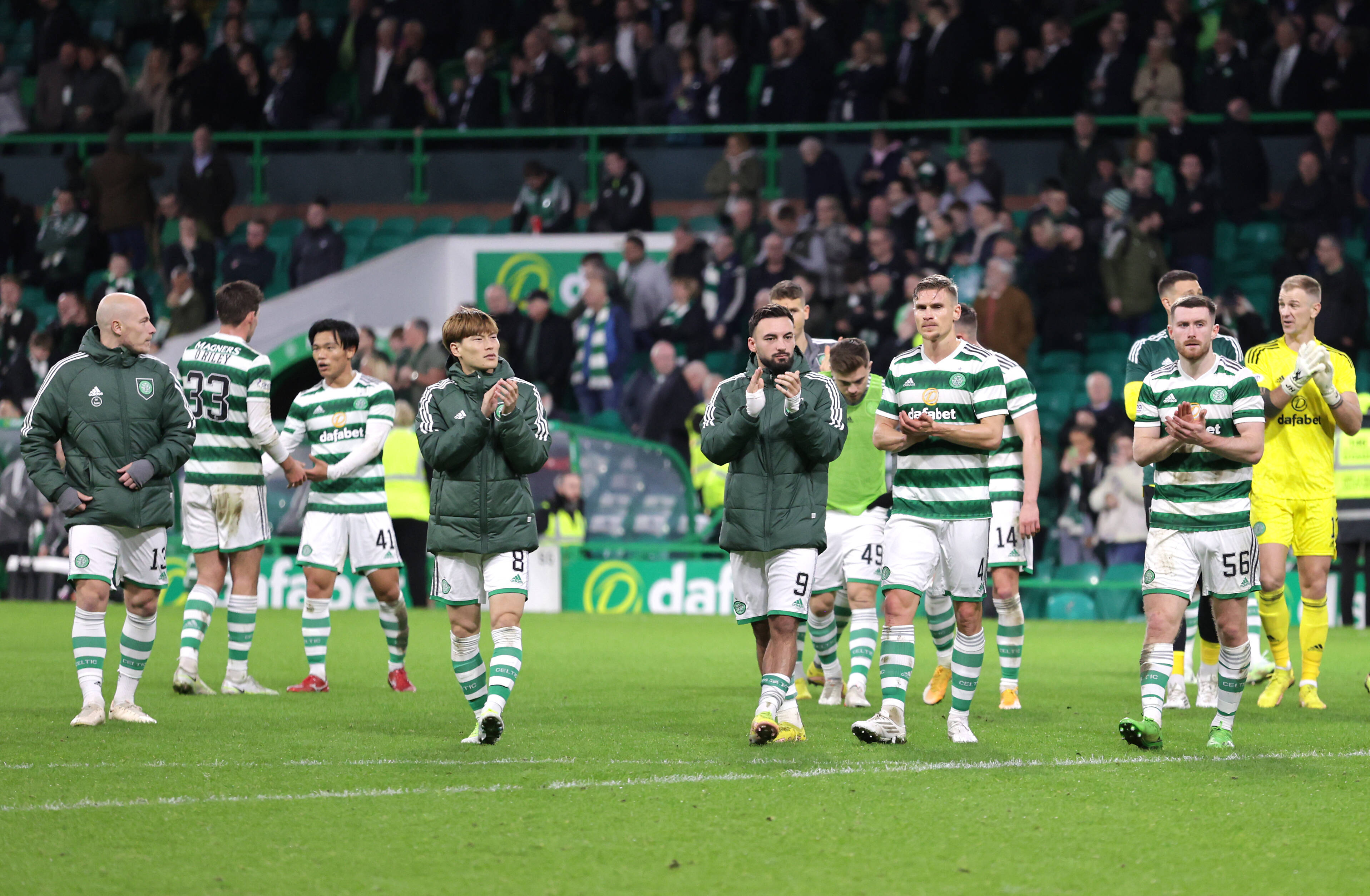 OVERALL – 8/10 – Ye cannae take the Sellic! I worried about this half-season finale given our burnout
and Coonty's form. Stoical resistance and priapic MIBs contrived to bring about a brow-beaten hour below the glowering skies. So what is the hope when it's obviously falling away? Character. And faith:
– The fortitude of these Bhoys to refuse to be bettered by anyone, on or off the pitch, competitive opponent or gutless, conniving MIB and their Spectrum 48ks.
– The belief of these Bhoys in the system they play to bring the goals to win the day.
Even if we couldn't pitch in a cross to save our lives, they found a way to win with two beautiful strikes. The Celtic way, you might say, now required more than it ever was. As the Pussies Of Paisley maintain the dignified and hilarious modern Zombie tradition (because they're only ten years old remember…)
of still being unable to win despite being given freebies, Ange's Bhoys rock up and fire in like the Rolling Stones into American groupies during 1972's Stones Touring Party; the relentless focussed intensity is exhilarating to witness and by the joy expressed by the players, exhilarating to be part of.
Nine points clear and a million goals to the good. Australia here we come!
Many thanks for the comments, the criticisms and the contention to date this season – we're all Celts and loving every frantic moment of it. See you Wednesday 20-somethingth December when Davy And The Escobars come to town for part 2's curtain-raiser.
Enjoy the fraudulent World Cup. Regardless, panini and Guinness will make some bucks off me (NINE pints a game ratio now, ffs…). And a Xmas wish for wee Messi to emulate D10S and win the big one on his lonesome as England melt like a defrosted box of Nobbly Bobblys.
Go Away Now
Sandman