SANDMAN'S DEFINITIVE RATINGS: CELTIC @ THE AMISH…
"Holey Moley!" cried Batman. "Look at that gargantuous growth!"

'Tubby telemetries, Batman!' pointed Robin. ' He's a fat wee bar steward too!"

– From DC Comics 1967 first edition: 'Batman And Robin v The Cockerney Zombie'.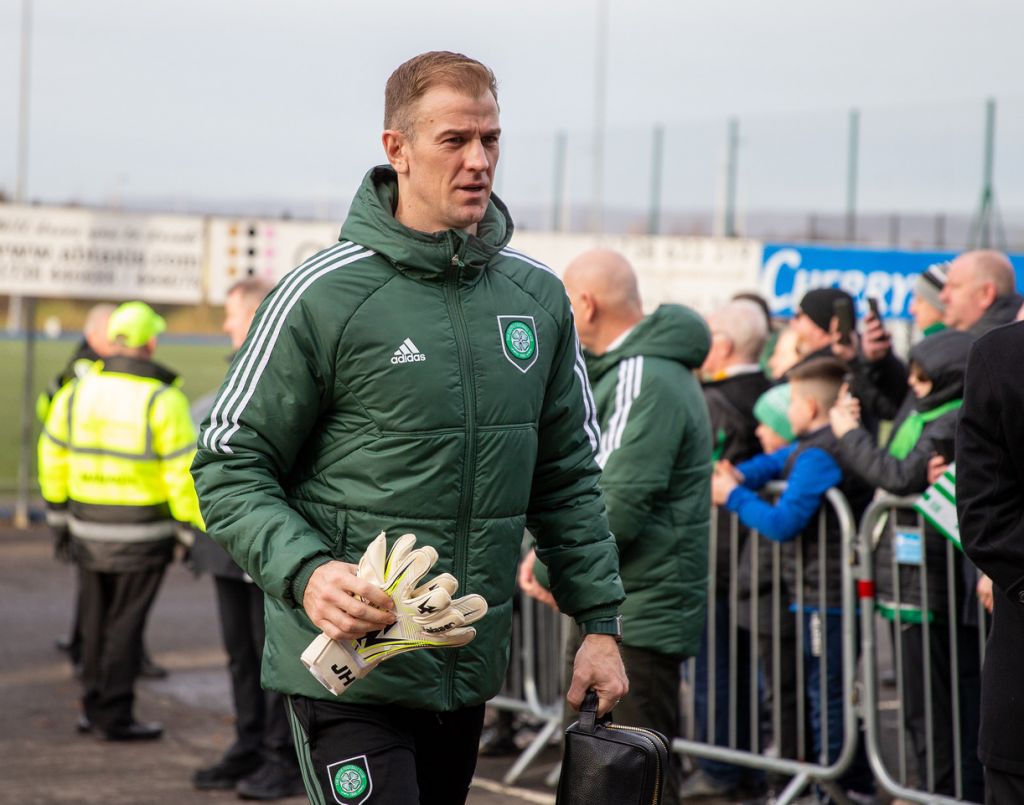 ROXIE – 6.5/10 – Swoosh! '..Wit was that? Don't see many of those up here…' Joe quizzed, as an actual shot sped past him. That woke him – and everyone else – up as the comfort of the lead evaporated. Subsequently, his handling and punching in particular was spot-on to quell any fears of a freak comeback.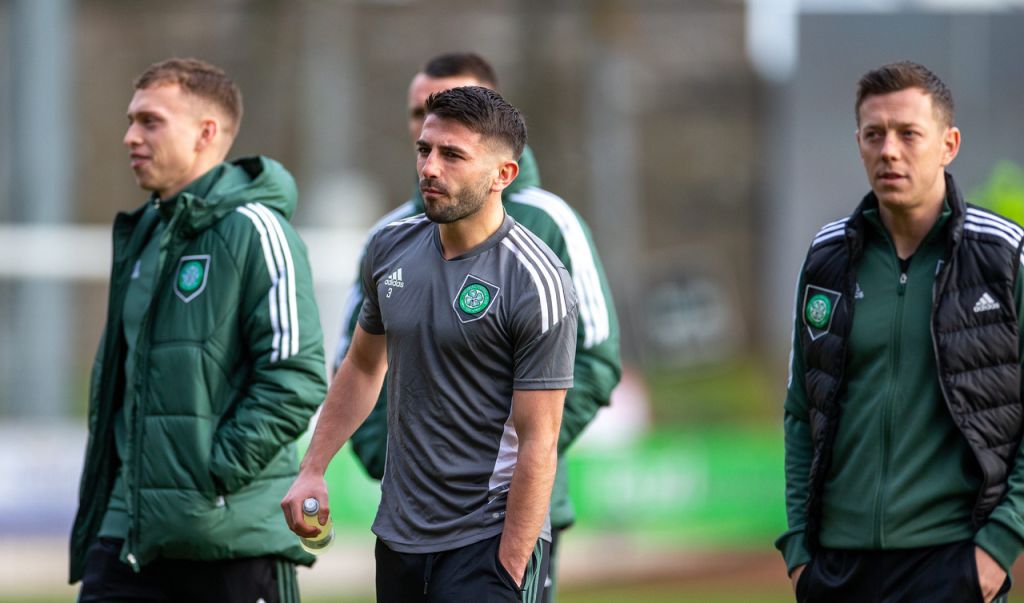 GREGGS THE BAKER – 7/10 – He's so involved; seemed that we couldn't take possession without giving him a touch – like the kid in the park who owned the ball. Testimony to his quantum leap as a player that he's almost a dictator of play at times and a major component of Angeball. Plus, couple of his sausage rolls make noon kick-offs so much more pleasant. Because they soak up beer fast.
STAR LORD – 7.5/10 – Excellent. Like he reads this nonsense and responds like a boss. That surface was made for a Star Lord calamity. None transpired – and we got quite the opposite; sharp and focussed, terrific positional sense and interceptions timed with the precision of Charles' hired assassin sneaking out his Maw's bedroom just
before the footmen arrived with breakfast. Allegedly.
GET CARTER – 7/10 – Thought he might eat the referee at the point where he was penalised for being fouled in possession of the ball. Sadly, he contained himself and scowled around like a Grizzly at a Vegan buffet. Took no prisoners and dealt with the persistent nuisance of retired Led Zep roadie Tommy Saxondale well when they had a go.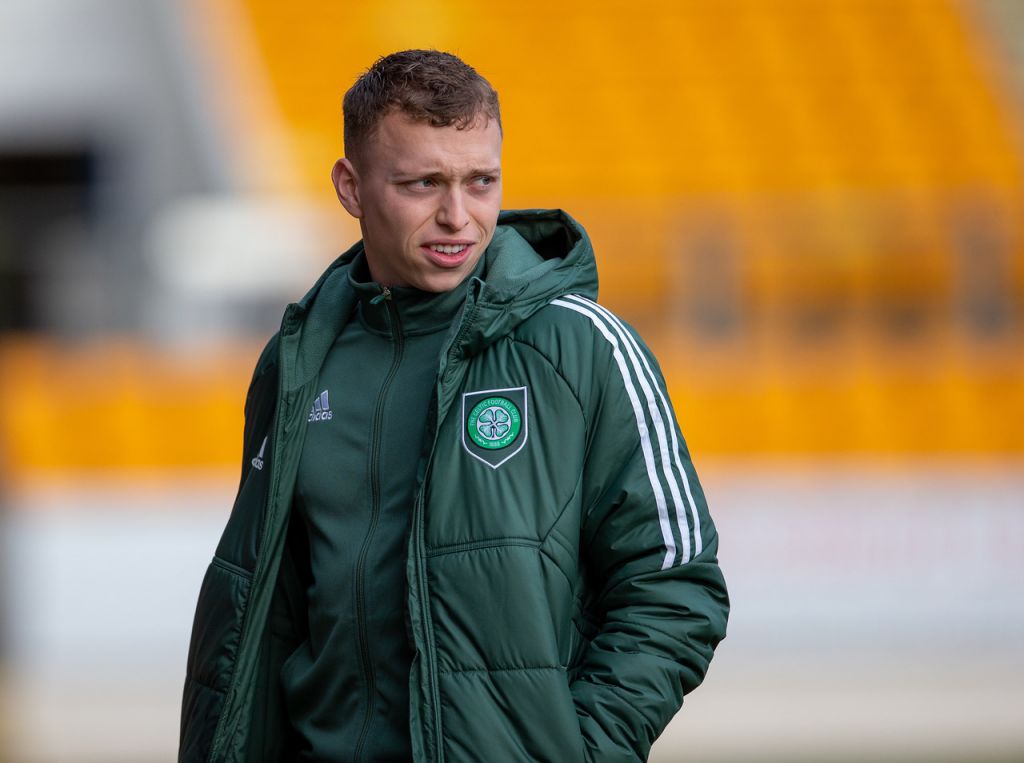 WAYNE GRETZKY – 6/10 – Perfunctory and solid. No extremes of performance from him, wise on a treacherous park not suitable to his blades. We didn't require too much at either end and he slotted in well to keep the mechanism functioning.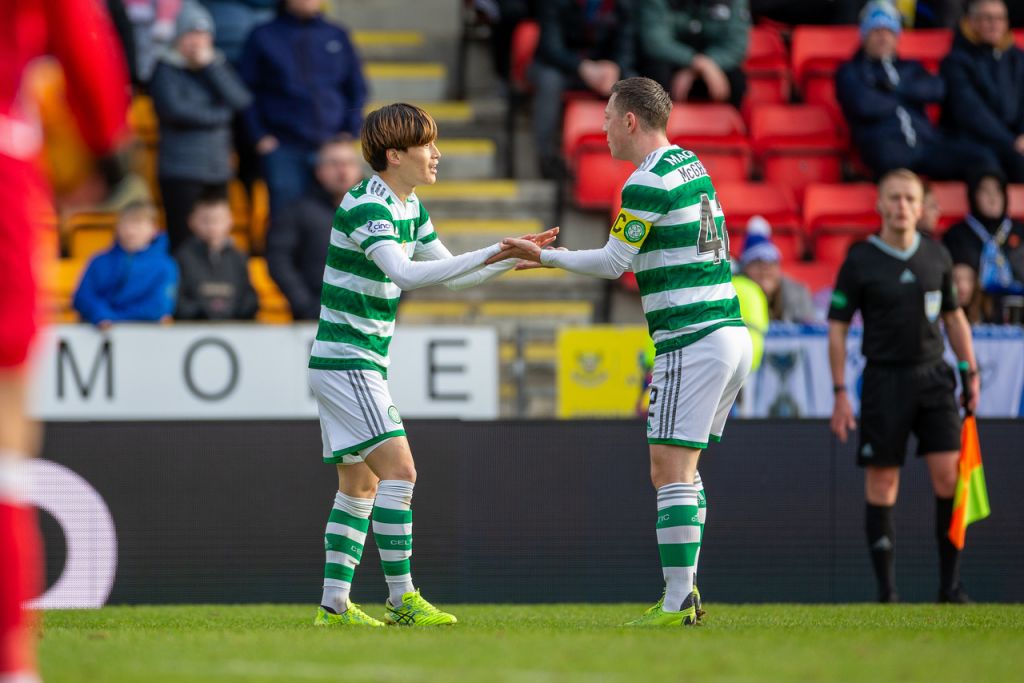 CALMAC – 7/10 – 'Calmac in support', as the saying goes. Extraordinary consistency – the invisible hand, almost, behind every Celtic move. We got one blip second half which was startling and enlightening – shows you how much you take for granted from a living footballing metronome. Not 'metro gnome' – that would be a reference to the Zombies new Hobbit signing.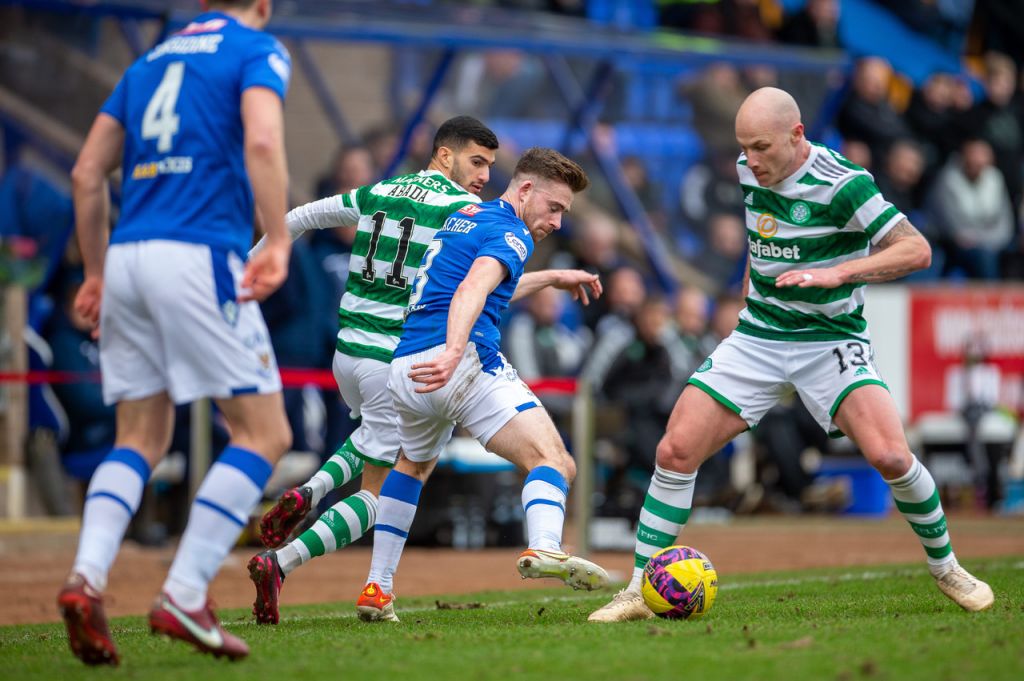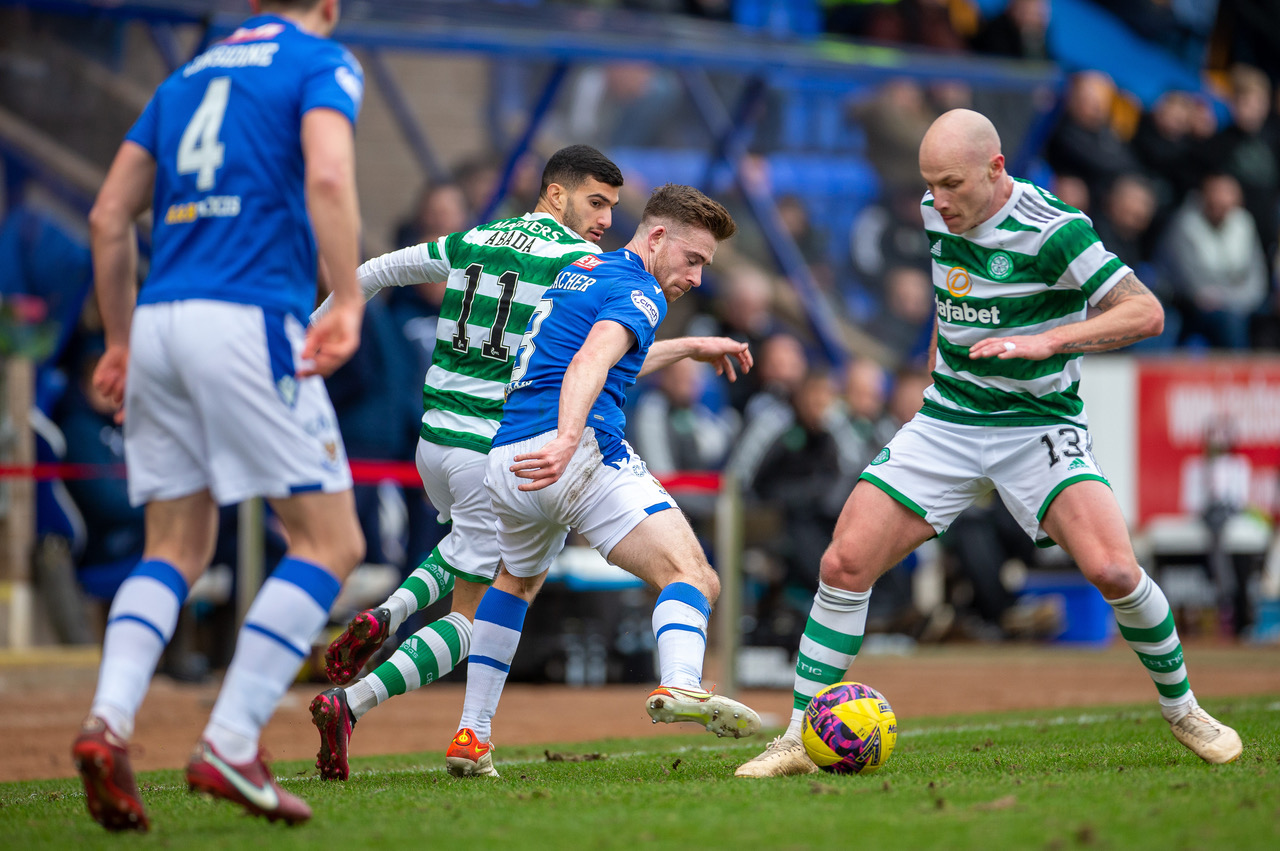 As cool as it gets from Aaron Mooy for goal number 3 , great build up and the finish was 👌 pic.twitter.com/xMwdIcZ7Ir

— Highland__Paddy (@Highland__paddy) February 5, 2023
MOOEY – 7.5/10 – Halloween Broony bang in tune, accomplished and lethal – finished his goal like Messi (who he had in his pocket in Qatar…) with nonchalance, probed with every pass and yet again bewildered all us who believed him but a take-or-leave bit-player when he signed. No. He's a champion. Soon will be. Deservedly so; a big character in this season's enthralling drama.
Aaron Mooy played that well that everyone forgot Jota got three assists 👀 pic.twitter.com/OgM9Ej47t3

— Steve Hoops (@Shoops88) February 5, 2023
HAKUNA HATATE – 5.5/10 – No a grande Reo day. See what I did there afficonados of classic rivers/westerns? Frankly his game was all about 'mess around and find out'. Which he did to cost us their goal. Not a lot would run for him on the bobbly field and he was a frustrated early sub.
LORD KATSUMOTO – 6.5/10 – Ripped them up, Daizen stylee in a furious opening spell of rampaging and delivery – unusually getting his crosses in well, alas to no takers. Faded after the break but the terrorising presence of our humble Japanese warlord had paid dividends once more.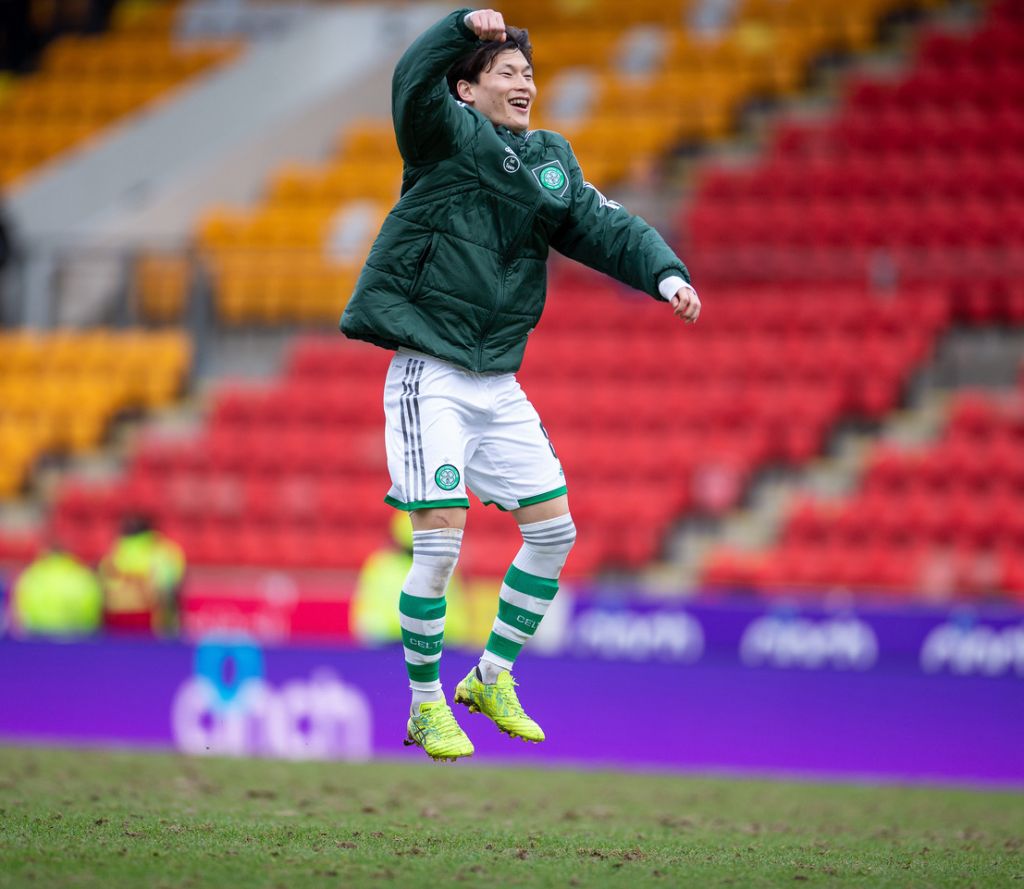 NIGHTSHADE (AKA KILLER MUSHROOM) – 8/10 MOTM – Movement, you say? What about the passing guile too? Took some magic to open the match up in our favour – pass of the game and followed up at pace to force Incontinence's own goal. Then a whiplash belter of a strike off a touch and spin to put fresh air between the sides. Missed a similar sitter soon after but he's seemingly regained the deadliest ninja in ninjatown form right in time to rack up the silverware.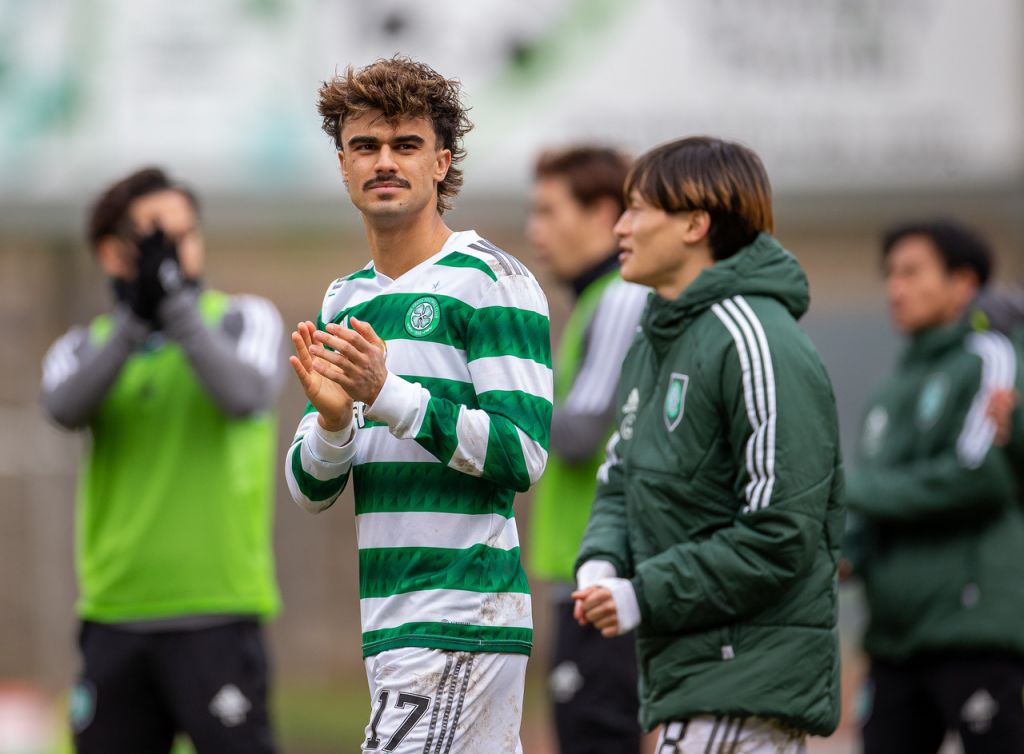 NOTEBOOK – 6/10 – In and out of it, making Jamesy seethe with envy as he's very fond of his goal or two in Perth. Did I write 'goal' there, instead of h…Ah, anyway – floating like a hummingbird and swooping occasionally like a bird of prey, unlucky to remain scoreless. But every game now seems like we're watching a burgeoning Jota warm-up. Soon he's going to bust out and bust someone up. And you know who. Soon, Zombies, soon…
SUBS –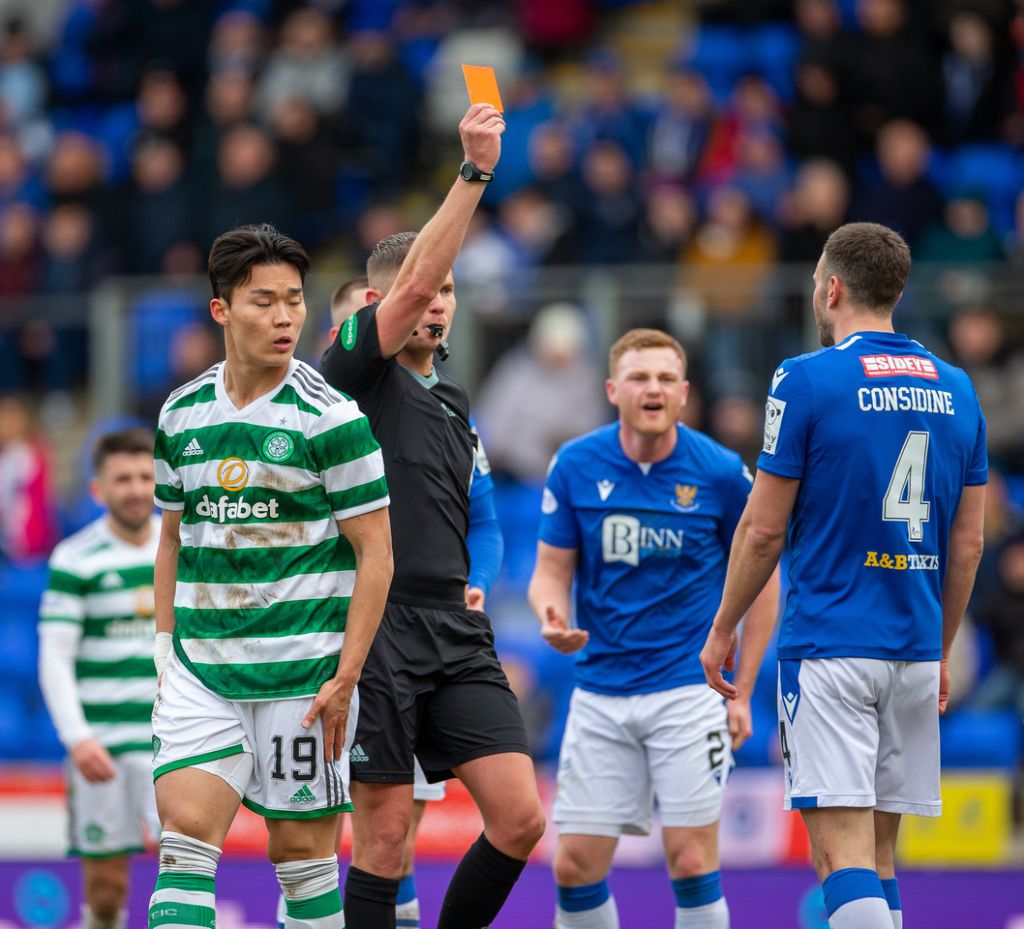 OH BHOY – N/A – Rumble in the jungle for this enthusiastic Bhoy. Surprisingly big unit when you get a close-up and can shift himself about. Looking forward to seeing if Big Joe called him correctly when he gets more game-time; nice roll to win the red card.
ABADASS – N/A – The hell are ye daein' Liel? Charging around like a raffle winner getting his ten minutes on the wing for charity, flaffing everything he could, as if it was a bet.
The Bull.🍀🐂 pic.twitter.com/iFdsrP3uv5

— Declan Blair (@DeclanBlair1967) February 5, 2023
EDDIE TURNBULL – 6.5/10 – Sweet strike as he ambled away from chatting with the young 'uns and one of them slipped him a kick of it out of sympathy. Knew it was going to be his day when he saw all the Amish horses and carriages tethered to hitching rails outside the main stand; Eddie's preferred mode of transport.
HACKY SACK – N/A – A few tweaks and twists and tidy feet. Where ye been? Get intae it, we expect great things.
THE BUILDER – 6/10 – Another game further out of winter, and another appearance – albeit brief – where he looked back towards his influential capabilities; more confident and purposeful on the ball. I feel the different discipline and expectation of deputising for Calmac – and done brilliantly, it must be noted – drained him mentally more than physically. This reset will see him back Rogic-esque to scoop up the treble.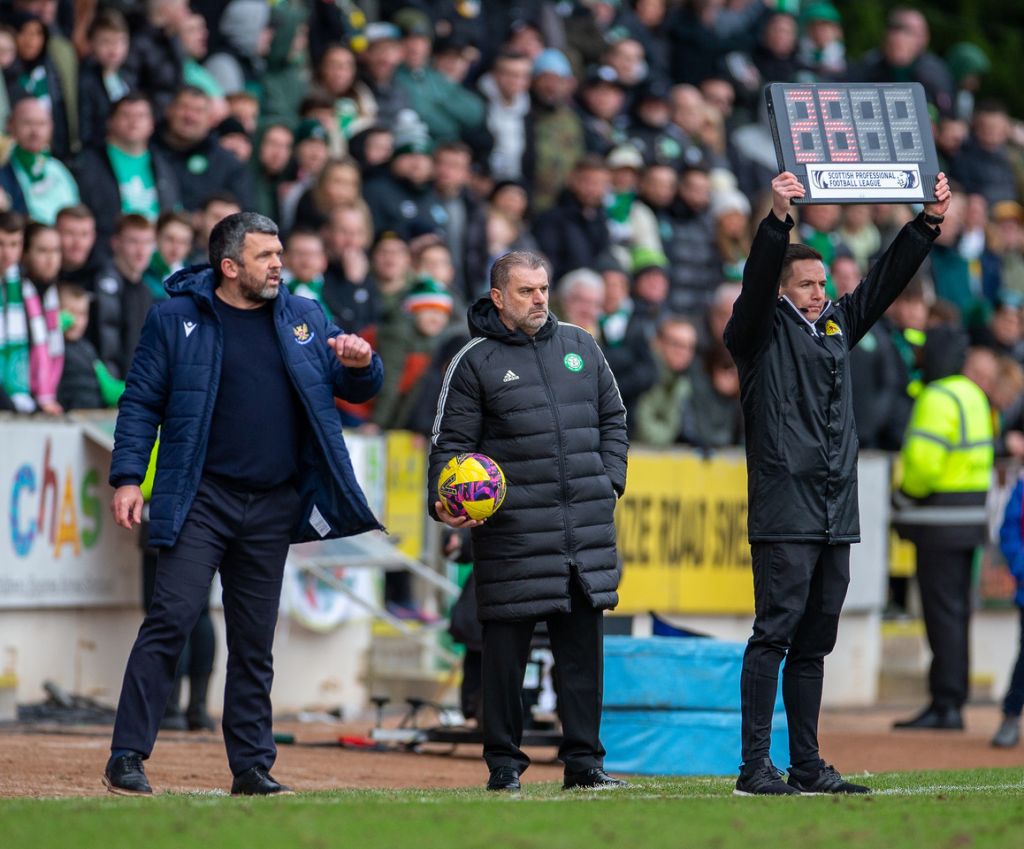 ANITA DOBSON – 7.5/10 – Tricky? Nah, mayte. Just follow the methodology, trust in the mantra; we won't stop and we won't stop winning. Lunchtime chill became afternoon warmth as Angeball momentum didn't let up in the slightest and the boss needed no urgent interjection to rescue the points as of last visit. Now he gets rest days to further integrate the new signings and be ready for the big thrilling finish of the months ahead. Like you. And me.
And my liver.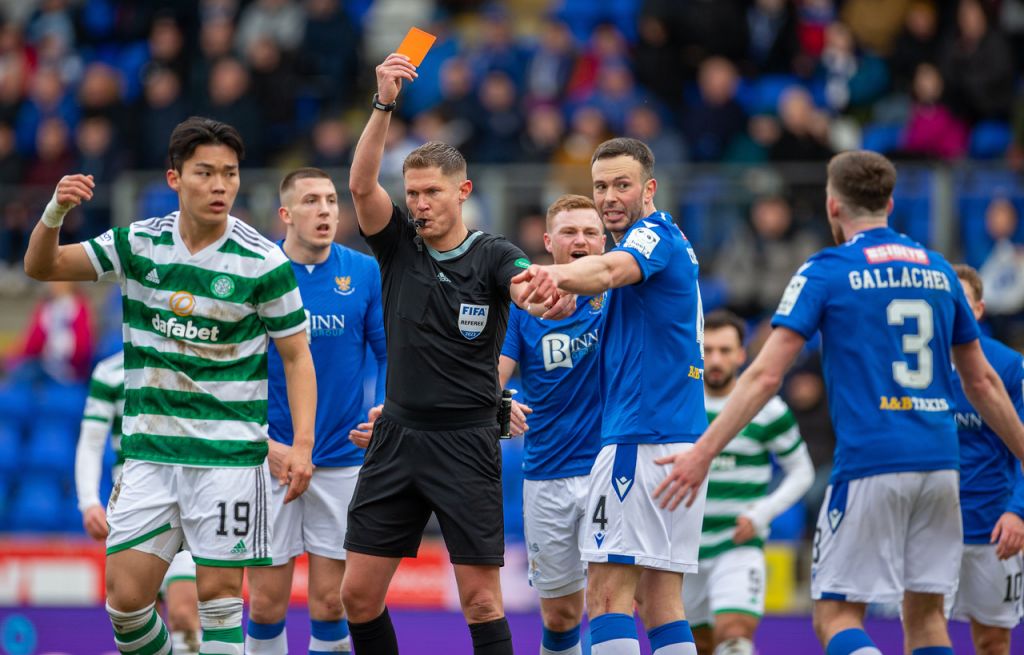 MIBBERY – 4/10 – Bargain Bear must read the whines of the forum Zombies about accumulated Celtic fouls and card ratios. Not that you can educate the deranged about types of fouls and deserved cards; it's apparently just the basic numbers – ergo, Kyogo commits 4 offside 'fouls' and the Zombies want a yellow to justify the number. Flamng loonballs. And David Dickerson outed himself as one right on the live telly today, brandishing his joker with a counting flourish like he was a silent movie villain signing his dastardly plan. Dick. That's his nickname, right? Parity was achieved in injury time when hapless Incontinence got the red hand card shoved in his face, and it was a glorious finish with the anguish of VAR evident in a final futile attempt at denial over Eddie's peach. The monitor drowning in tears, "Ah, thur's nae hope left, just flamin' gie' them it, bawhawhawhaw…"
🗣️'I thought the last goal could've been offside but he was quite eager to book my players and send my players off. So I knew I wasn't going to get that decision.'

Callum Davidson has dig at referee after Celtic loss but admits pride in players #cinchPrem | #CelticFC | #STJCEL pic.twitter.com/VoibL4RGIm

— PLZ Soccer (@PLZSoccer) February 5, 2023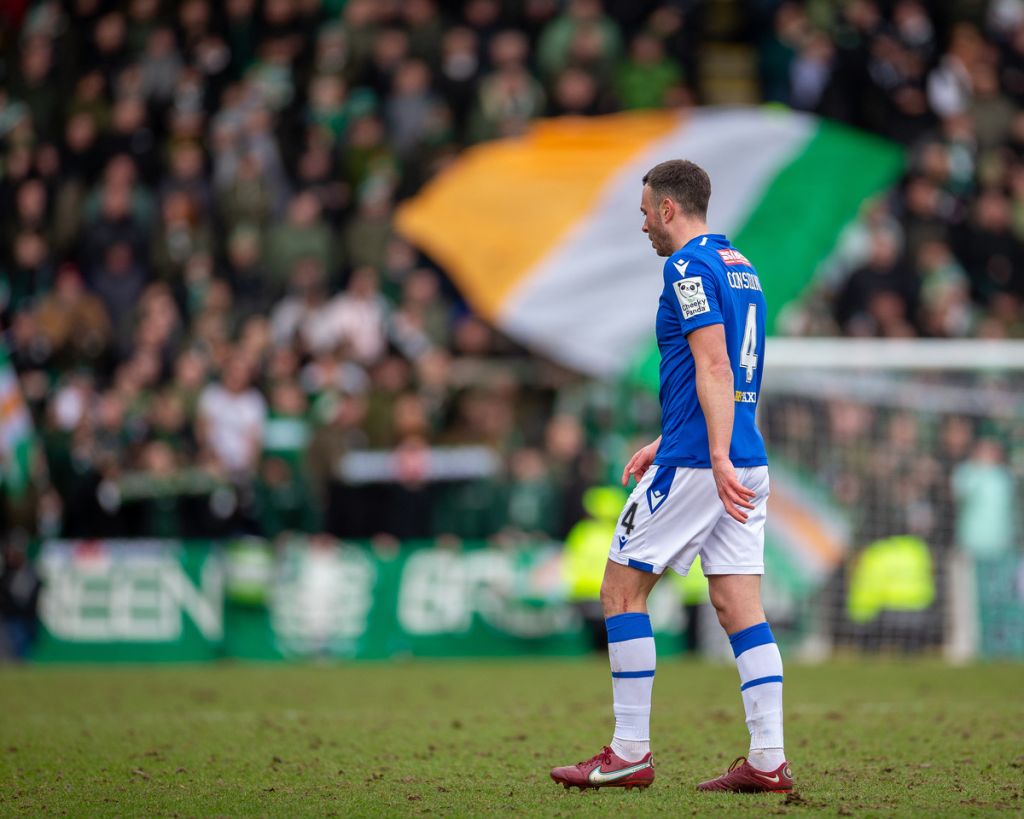 OVERALL – 7.5/10 – Amish country can prove hazardous. Today, one of only two league games this month, had dark possibilities etched over it; marvellous finale last time here was no appetiser given the incessant witchcraft that's plagued us since the Zombies binned the miniature Dutch Pedro and hired the soap opera reject. Establishment on full anti-Celtic footing, and today must have been marked as a chance to tilt momentum.
We snuffed the hope in their black hearts with as professional and controlled a performance as you'll see in Perth, and on that bizarre surface – like they'd been playing Whack-A-Mole-y when the Zombies were there and not bothered to tidy it up.
It's down to the baker's dozen to play. And a good nine will start the party. Cups will take care of themselves but as we evade the claws of darkness and move towards the light like Drew Barrymore in Poltergeist, Celtic's salvation will not be a wee tubby spooky wummin in specs, but a magnificent Aussie force of nature in a cashmere jumper who knows where the true promised land is, and tweaks the anguish of the contemptible who would cheat and scuttle their way to dishonourable accolades – Champions League, we're on the road again…
Go Away Now
Sandman
It's the form we have found,
Since Ange has been around 🍀🎶✏️ @CelticFC pic.twitter.com/UVmJZAcV7r

— stuart beaton🍀✍🏻 (@sbeat75) February 5, 2023