"Playing for Glasgow Celtic is like making love to
a beautiful woman – you need technique, skill and ability,
the stamina to maintain a good tempo and an appreciation
of the beauty that you give your passion to.
Representing Glasgow Rangers, on the other hand, is
like molesting a farmyard beast – you'll probably need a
mask, a harness, violent tendancies and a deep-rooted
perversion. And the shame of it will live with you
the rest of your life and curse your family name
for generations to come."
Swiss Tony.
"We want tae take yeez back tae 1690 fur the typical
tourist experience – a wee effette guy wearin' a gay
curly wig will get doon aff a big white carthorse and
pump ye.
Book a wild time-travel holiday back to King Billy
Benderville wi us today – the trip Doctor Who wished
he'd taken before he grew tits!"
Club 1872.
"Knuckle-dragging Racoon City zombie b*st*rds. Har-de-Har."
Broon.
"Happy Muthuf**kas Day, Muthaf**kas."
O.Ntcham.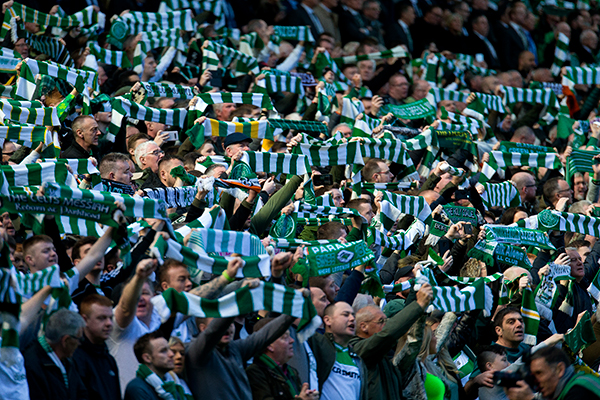 BANE – 8/10
'Oh, you think darkness is your ally. But you merely adopted the dark;
I was born in it, molded by it. I didn't see the light until I was already a man,
by then it was nothing to me but BLINDING! The shadows betray you, because they belong to me!'
And so it went with our indefatigable supervillain as he defied the torrid assaults
of the unconscionable through the second half. Hugely unlucky not to keep the equaliser
out, but a foot's width away from stopping the middle-England sink-estate teenage-whore
pimp and general all-round pusher that is Kent.
Still, when our defence capitulated late on, Bane used every badass superpower he had to
dominate and command, and was not left wanting.
KT – 7/10
Feck. The bhoys a superhero on his own, a modern God, created by YOUR belief, and MY belief –
and that existence seemed tenuous wneh he dropped with injury after a solid hour of roving
and rampaging. Not looking at his peak yet, and now, injured again, the cry goes up – REST HIM!
HAYES – 6.5/10
He hates them. From the green fields of Flanders to the green park of Paradise they agitate
his quantum-leaping abilities. Today, accompanied by the influence of Brother Madden, they cut
short Johnny's tormenting of the dastardly. A few crosses lashed in, some great corners, but the booking curtailed his participation – had he stayed on, it was a matter of time before Brother Madden evened it up by offing his erse.
The bigger question remains, and is addressed later – why did he even start?
AJER – 10/10 MOTM.
Norwegian of the Century. (R.Deila honourable second. And then some choice blonde burd…)
The big bhoy is a TITAN. On your knees and pray for redemption and the souls of your cursed Viking ancestors if you cannot see otherwise. What a performance. Bloodied, bruised and vilified – he would not have had it any other way. This bhoy stood like a man when others pussied out of their responsibilities. The defensive block to deny them at the death sums him up – celebrated like a winner, fist-pumped like Morelos was bent over in front of him.
Stood like a Spartan at the Hot Gates against the Horde Horrors, as those around him fell or quit. Alone and imperious. A future Celtic captain. Today, the epitome of win or die. Pair him with Jozo; many will die. Not ours.
BOYATA – 5/10
And off ye merrily well feck, Dedryck. In it and on it when it suited. Then…
Well, the going got tough and the big man defaulted to classic Dedryck – indecisive,
error-strewn casualness. His governance of their goal was pathetic – he failed in two
steps to contend at the edge of the box then made a lazy attempt to lunge and nick the ball –
at best he was getting away with a foul; at worst – what happened – Kent freed and
scored.
Feck you right there and then, Dedryck – this Tim played that position at a much lower level but with much more commitment – you couldn't be bothered shifting your feckless arse to run with Kent and opted for the easy option; win it or chuck it.
You chucked it, you abdicated responsibility at a crucial time, and you don't care enough.
Hamstring, BAMstring – young Ajer held the fort on his own. We won, and you're free now to whore yourself to the EPL. Good luck at some asnine sh*tepit like Leicester. I'm sure the money will be great and when you look back on your Celtic career I hope someone lumps in this review.
You pussy.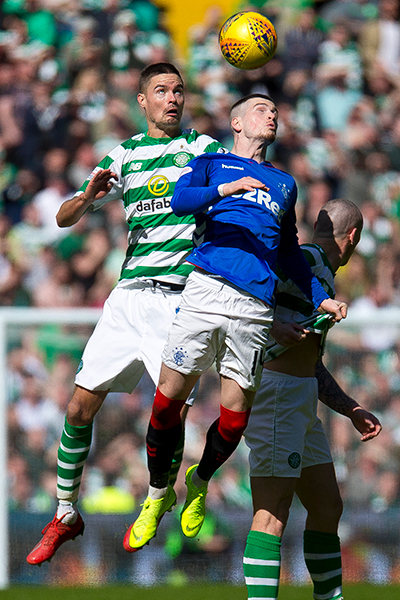 LUSTIG – 8/10
A fecking Ghod. A game in which he would affirm his legendary Tim status or bow out in
ignominious defeat.
He won, because that's what he does. He stood and faced them when others were folding. If you
don't think a guy at his level of experience and controlled insanity is worth another year (at least) at this great club then I guess you'd be better talking penny stock options over cucumber sandwiches in the Blue Room with 'Dave' as he allows you to call him. And you probably resemble Andy Halliday.
Because you're a fecking mug.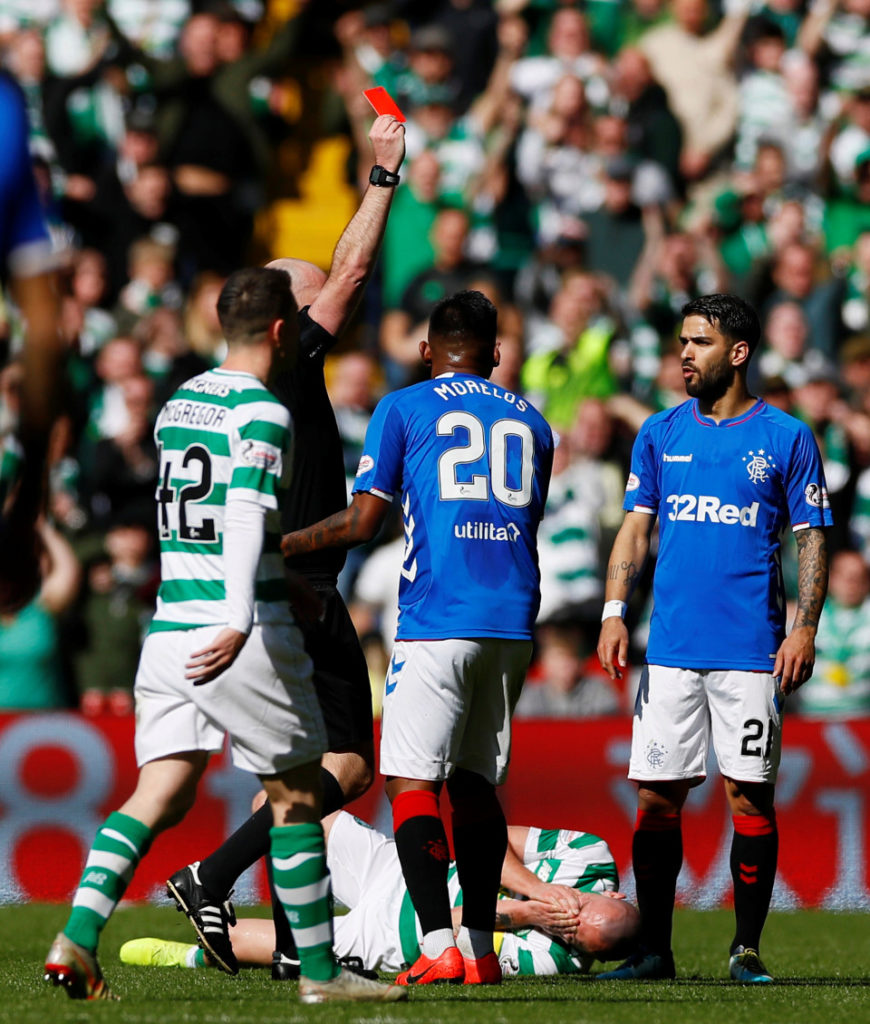 BROON – 9.5/10
The Comedic Genius of Scott Brown – a new Southbank Show Special airing this winter.
At the time of reading, you may already have been inundated by a thousand grinning Broon memes as the intwerweb creatives go into overdrive.
Stop now. Have a think. How did he do that? Sunday league baiting, worldwide consumption of the
resultant bite. Should he fish for Scotland? Would he excel in fly-fishing? Fanny-fishing?
Columbian-twatfish fishing?
And then he immortalises Ali in the Hoops by rope-a-doping Kent (unfortunate Cockney rhyming-slang)
<'unt', obviously, slow readers…> who will now face a 2 or 3 game ban for a sh*te right hook once the compliance orificer (sic) unhooks her knickers from you know know's bedpost (he looks like an unsolved sex-murder suspect apparently…)
Not only that, but this – FINISHED-GO-TO-CHINA-OR-AUSTRALIA-COS-YER-LEGS-ARE-DONE – target of the boo-Bhoys SINGLE-HANDEDLY ran the midfield show for the last twenty minutes.
Just shaded for MOTM because he just faded mid-second-half. And that was primarily down to him being asked to carry the entire midfield effort on his own as the brigade dropped on their feet around him.
He is the greatest Celtic Captain since King Billy.
He can be Critical Bill from Things to Do In Denver When You're Dead and at those moments – as today – he is Godzilla, they are Japan! And he can be the consumate diplomat, a leader who commands respect and faith – he is our Leonidas; a Spartan character big Gerry Butler (Celtic Legend) would source for character.
He won yesterday. And in no small manner – he won BIG. He won the Broony way; and those wretched bigoted hateful b*st*rds will not forget it.
El Fluffalo, Runt, and Andy H – owned.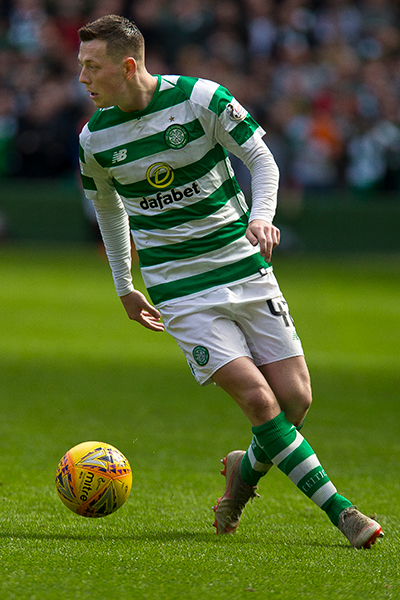 CALMAC – 5/10
Ah, the legacy of playing for McPish for a weekend; dire performance from Calmac when we really
needed his guile. He was so absent, with so little influence, it was Celtic who contested with ten men before the Colombian drug mule bid farewell.
Calmac was completely off-key and floated about the lines ineffectively, with little penetration, as one would expect of a Zombie at a swingers party. Unusual for him – he normally contributes massively to damage-infliction.
Amazing that our domination hardly featured him.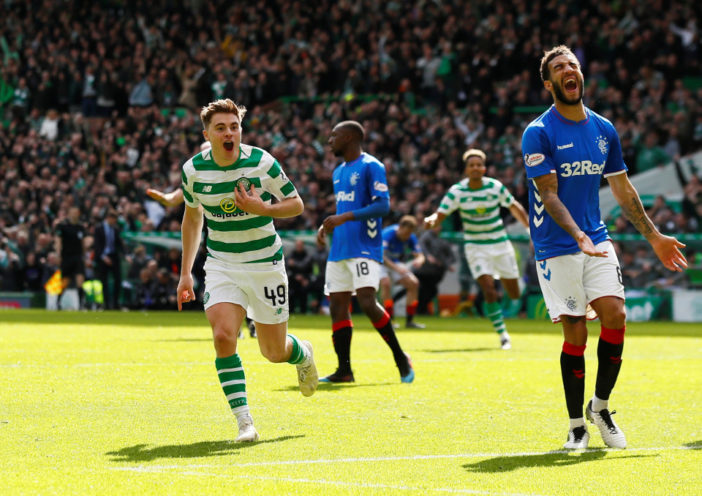 FORREST – 6/10 A million thanks/10
Prestwick was on lockdown. The Special Forces Boaby-Flashin' Division were primed. Last night faces were slapped with semis, eyes will pop, jaws will drop and then snap shut quickly because of possible implications…
Nothing all game but frustration, yet promising runs and touches; it didn't look like it was going to work out for the wee man again – like this half of the season… And suddenly – BOOM! FECKYESIDEWAYS!
He pops up from Eddy's smuggled pass and has the energy left so late to cushion it, and zip it past the Man With The LOOK Of An Unsolved…
Continued in part 2…