YOU have read Part 1, and like the rest of us are eager to continue with the laughing at the Rangers in the second instalment of Sandman's Definitive Ratings – Celtic v The Muthas' Day Horrors…We'll get started in a second but for those just joining this now here's Part 1, so go back to that, laugh out loud then we'll see you back here in ten minutes…
Sandman's Definitive Ratings – Celtic v The Muthas' Day Horrors, Part 1
Now where were we? Oh yes, the second part of Sandman's Ratings from yesterday. Got a feeling this is going to be good…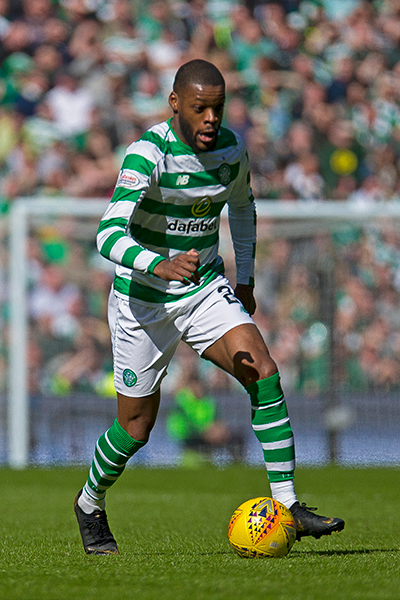 SAM MUTHUFECKIN JACKSON – 7/10
Mutha-FECKA! A return to action on Muthafeckas Day and a return to my ongoing tit-a-tat with
harangued moderators trying to edit out the 'Muthufeckas' from the Sam 'Muthufeckin' Jackson ratings…(that dig wasn't aimed at The Celtic Star by the way, some other Moderating 'Muthufeckers).
And didn't that Muthufecka put it together like a Fonzie-cool Muthufecka all that first half – reprising his September Skelping Muthufecka role as he controlled the midfield flow and let Broon do his break-up job.
Maybe Lenny's the Man For Sam – can Lenny wrestle the consistent level of performance out of him that makes our moody Muthufecka a world-beating Muthufecka?
Terrific first-half then fell away mostly due to fitness after a lay-off. The future could be bright if we got the right Muthufecka because he loves dishing it out to those un-righteous Muthufeckas when the chips – French fried, Muthufeckas – are down, like Kool and the Muthufeckin' Gang Down, psyche?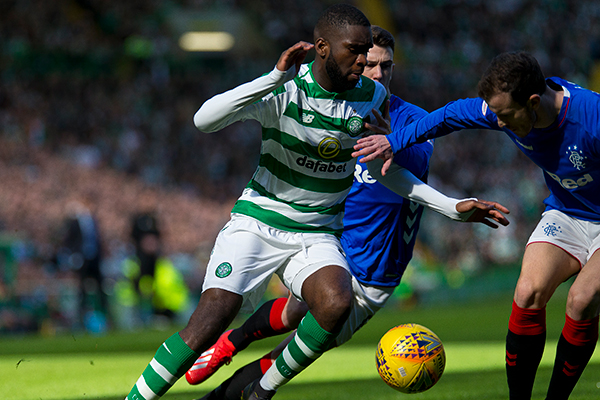 FRENCH EDDY MERCURY – 8.5/10
Yes, he IS worth 9 million PL-Coin.
40-yard run with the ball at his feet, turning defenders inside out then composed enough to side-foot the ball into the net with his weaker foot against the country's most frustrating keeper. It was a thing of beauty, a goal of quality over quantity – nine out of ten average strikers fluff the finish and we don't see the top-level ability French Eddy treated us to. AGAIN.
Another Mothers' Day, another Eddy marvel – everything about his game- particulary first half – justified the spend. Even as our engine room malfunctioned badly he still had the spark and awareness to set up Jamesy's winner.
19 goals, I believe. We work on this bhoys fitness and give him the support and service he requires – speedy, to feet, allowing him to turn and run at defences, it's 38 this time next year.
He's a fecking marvel when he's on his game. If it means ten in a row, I'm offering the wife to him for downtime entertainment…
She doesn't read these ratings, by the way…
SUBS:
SINCY – 5/10
By Corpus Christie he was unlucky – denied by flukey goalkeeping (or great goalkeeping, dependent on your perspective) as McGregor stopped our second and killer goal with his -suspect-lookalike heel.
But there was far more to come from him – I felt he faded when we needed him digging – and that's unlike him; perhaps he's got a message from Lenny and his time's up…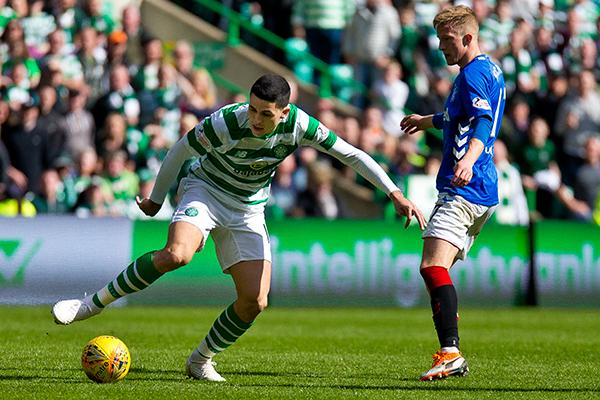 ROGIC – 4/10
Nah, big Aussie is wearing the kangaroo boots. Languid is fine, when it's guileful and creative; today he was like a man wandering the Bush (alright ladies?) without a canteen who's stumbled upon a mirage.
Obviously not combat-fit enough yet and was a problematic passenger the last ten when he kept giving the ball back to excited Zombies and putting his team-mates under pressure.
TOEJAM – 6/10
Came on, looked really bewildered to be in the mix of such a chaotic frenzy. Thank God he managed to compose himself enough to hold some sort of shape and maintain a decent presence. Probably on a plane back to Dortmund tonight, sobbing quietly into a sick-bag.
LENNY – 6/10…. 9/10!
Well, let's take a breather.
Team selcetion – hmm. KT fit? Okay. Well, let's make sure his cover – Johnny Hayes – is on the bench then.
Whit?
Hayes starts? Okay. Let's hope KT can take the frenetic 90 minutes… Shit, whit's that? Johnny's been booked by the Maddun and you need to sub him at half-time to stop the next obvious MIB step of a second yellow and Hayes off to even it up.
Good substitution, Neil.
But…
Feck, KT's fecked. Toejam it is, then, cos the cover's already off…
Hang on, there goes Ntcham for Rogic because Sam's fecked too.
Oh feck, Dedryck's fecked. Feck.
Okay, calm down, calm down – just bring on somebody for Dedryck and we… Feck. We're fecked.
It's 1-1, and it's ten v ten. And they're sniffing out a miracle, and we're out on our feet, and…
BANG. Feck!
Whew…
So Lenny escapes. A game he must have been looking at savaging them and clearing a 4 or 5 margin of victory turned into a scrap. BUT…
He won. AGAIN.
And there's no doubting he is a winner.
Hand-wringing mumblers, haud yer wheesht. Brendan Rodgers team LOST just such a game at Mordor on 29 December.
Neil Lennon's team today hauled themselves back to victory when it looked all but chucked.
Could Rodgers team have done that? The evidence shows they couldn't – if plan A failed, plan B…
Well, just wasn't….
Ibrox, 29 December 2018 – the attitude of nouveau fans/supporters/players and, most disturbingly, Rodgers, to losing is akin to watching a light-entertainment panel show and not really caring which team wins.
Celtic Park, 31 March 2019 – the attitude is, we win, they lose. There was no compromise.
If yesterday exemplified anything, it exemplified how a manager can stamp his CHARACTER upon a squad of players in a short time. If you know anything about football – in fact any sport, from baseball to rugby and all between played to limits of time and endurance – you'll know that consistent late victories aren't a sign of luck, they're a mark of CHAMPIONS, the DNA of WINNERS.
We have a winner in the hotseat, wringing the best from a squad left high and dry by a mercenary rat with his eye on EPL mediocrity.
If Lenny lacks the sheen, he certainly supplies the grit. And True Grit beats suave gunplay any day.
That grit has made the difference.
Give him the job. I'd rather see nobody else make or break the TEN.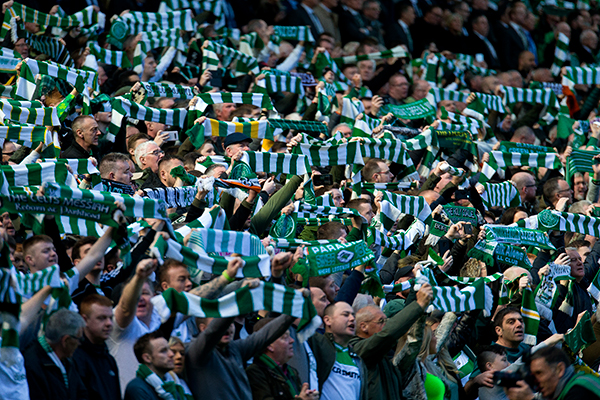 OVERALL – 8/10 EIGHT. yes, that's right, Zombie lurkers, EIGHT
Well, we had them on the rack, stretched like a bleating juxtaposed Braveheart as the Zombie crowd begged for mercy.
'Freedom,' they cried, 'Gie's freeeedom!' forgetting they were – and are – the merciless empirical Nazi b*st*rds, now getting a taste of their own…
But then?
With all the implausable historical inaccuracies and contrived Hollywood drama Celtic can muster, we turned the whole romantic epic into a Tarantino bloodfest. We didn't shoot outselves in the foot – we shotgunned our feet right off in a spectacular halo of gore just as soon as Zombie keeper, McGregor definitely – deflected wide Sincy's almost-killer.
Suddenly, the 5-0 showboating pumping they were about to get began to resemble a narrow struggle, then an abject horror show loss as we matched their numbers with injury curses and they seemed energised in the way mythical creatures of darkness are when feeding off negativity and virgin blood.
But, look, our warriors got us over the line. Broon, Ajer, Lustig – all magnificent in THE most difficult times, when you're up against it and the momentum shift has the opposition firing. To get mugged by injuries and reduced to ten men through no fault of our own when they should have been down to nine – it's a problematic psychological blow.
The team out-played them for an hour, should have been five up then suffered a series of catastrophies which had me praying for a draw. But the Bhoys came through again, late on. It was a win for Celtic supporters who understand that life ain't always pretty and triumphs can come not cloaked in glory but in blood and guts.
We're so close to EIGHT. A lifetime achievement, not to be equalled in mine. Then comes the NINE, the TEN…
Thank you, Celts, for being the victorious good ghuys yet again in a savage sporting play of ancient rivalry and social struggle.
Magic Days, indeed.
Sandman OOT!