SANDMAN'S DEFINITIVE RATINGS: CELTIC @ UAE (UNITED ARAB EXPLETIVES)…
"You have undertaken to cheat me. I won't sue you, for the law is too slow. I'll ruin you." – Cornelius Vanderbilt.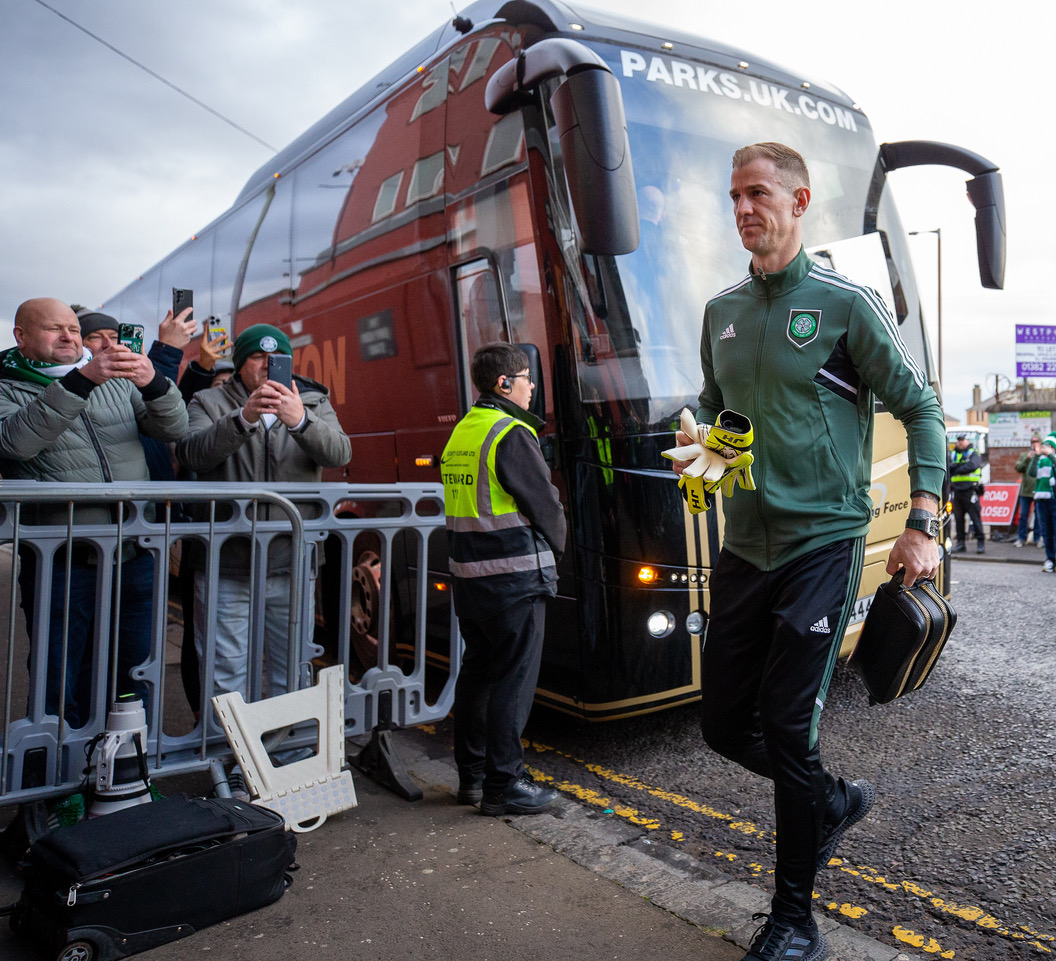 ROXIE – 6.5/10 – Pass of the first half early on, followed by sclaff of the half in a couple of lax moments, but overall still the Joe we know with commanding presence and safe hands.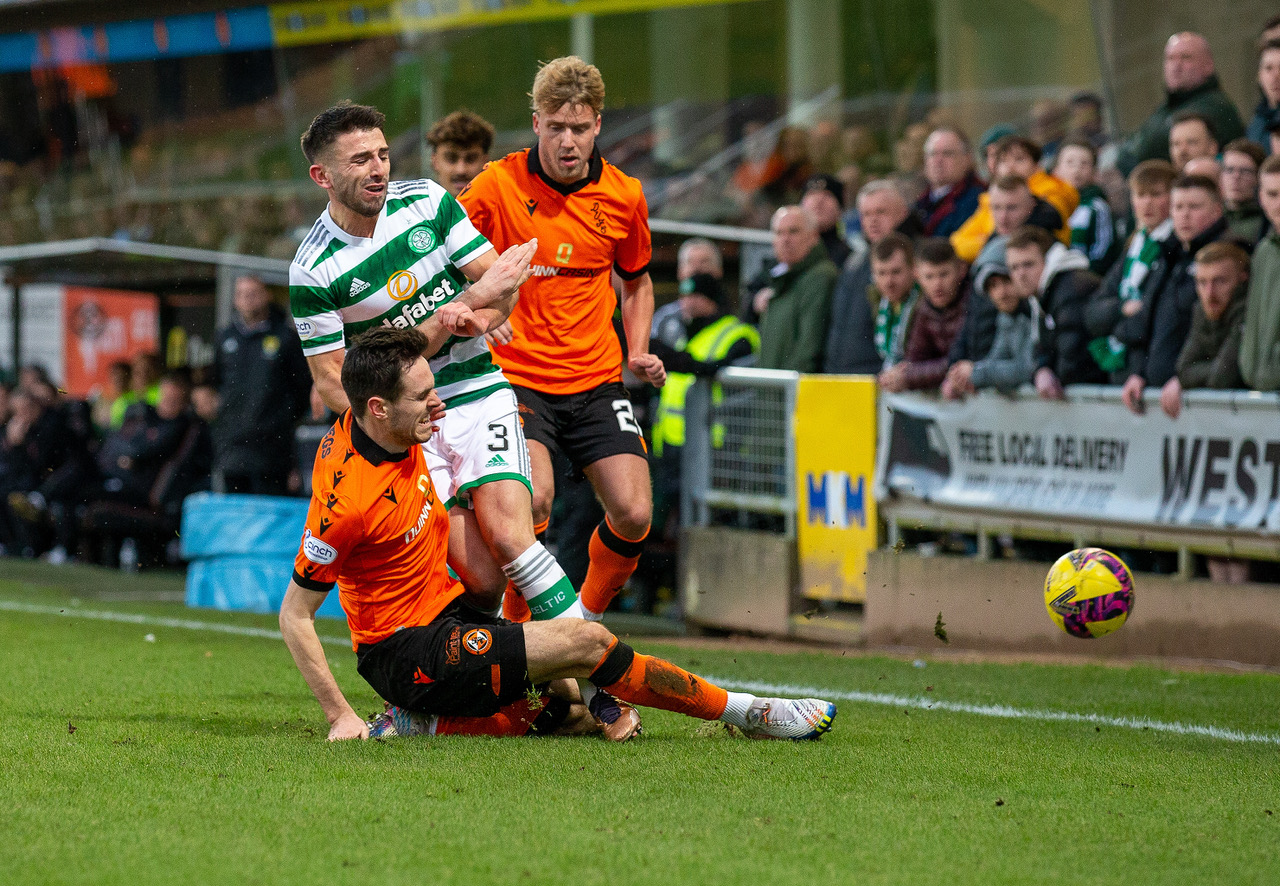 GREGGS THE BAKER – 5.5/10 – Sticky, like his bakery doughnuts; Not 'donuts', Americanised readers. He took a time to settle back into his given role and eventually put in a better second 45 than his first. Passing was ropey, timing lacked an edge, but played through the cobwebs.
STAR LORD – 7/10 – Neat with the ball, and specialised without – intercepting every cross into the box with precise positioning and timing; we saw the best of his game without the need for existential angst manifesting as an imaginary rodent to coach him through stress.
GET CARTER – 7/10 – A great monolith at the heart of the Celtic backline. One that can construct as well as defend; Alert today as plenty of play circulated through him. Also robust to deal with the persistent and general nuisance that was their Extinction Rebellion activist hipster sniffing around our box like he expected a bag of mushies to drop out of someone's back pocket.
WAYNE GRETZKY – 5.5/10 – A day of inverted fullback failure. Like Greggs, young Gretzky often had his hockey stick in a tangle and wasn't shifting the puck or his skates anywhere near as efficiently and smoothly as we've seen. But also like Greggs, he forced himself into the game and ultimately forged a formidable link to keep the Celtic chain strong.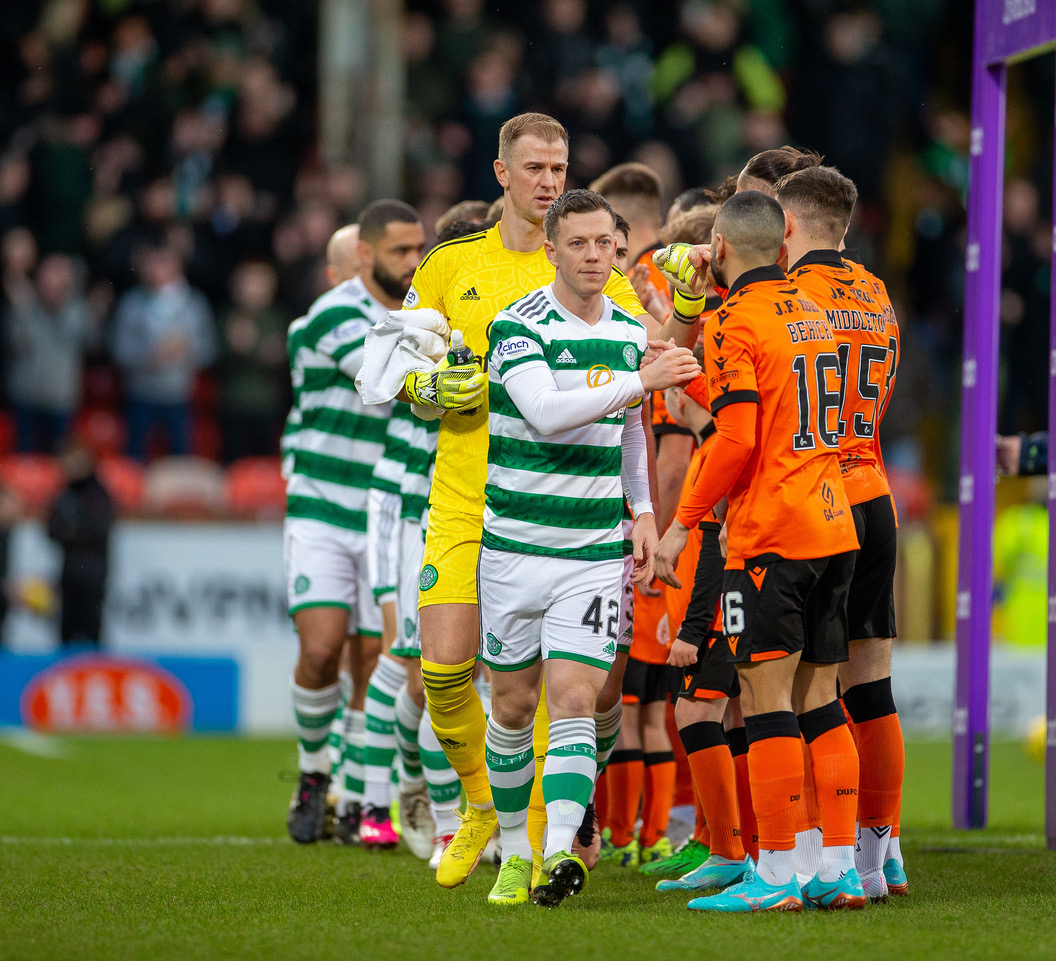 CALMAC – 7/10 – This is…CALMAAAAAC! 400 hit, 100 more than the Spartans could muster. He did as Calmac does in these tight contests – maintained the tempo, shuttled the ball until their eyes bled following it, and coaxed another solid victory out of his men. Our Leonidis in the Hoops, he is.
MOOEY – 7.5/10 MOTM – Unexpected? He emerged from a first half toil to shake off the drag and spark the win. As we looked to the match-winners, the opening came from a Mooey surge forward and nightmare cross for any keeper to deal with. Then moments later he was smacking in from the spot – again – cool as the cucumber Todd Cantwell keeps in his fridge for…special evenings. So Mooey emerges as the surprise signing of the season that you couldn't muster enthusiasm for, but who now brings you comfort and expectation when you see his name on the teamsheet. Football, bloody hell.
The greatest of all time pic.twitter.com/dsXIFxnOwd

— Raymie (@raymondinho1888) January 29, 2023
HAKUNA HATATE – 6.5/10 – Not exactly Reo Grande, maybe more like the Tay – meandering wide, little flow to his game as he sought spaces that were studiously denied to him by a disciplined Untied low block. But we still got a few flurries in the form of subtle flicks and slipped passes – rapids popping up out of nowhere; unfortunately nobody rode them.
ABADASS – 5/10 – 'The Terror Of Tannadice'. Today he was no X-rated movie for the hosts – more a PG Pixar cartoon of a performance; inoffensive, peppered with one or two uplifting moments worth a smile or two but overall pretty forgettable.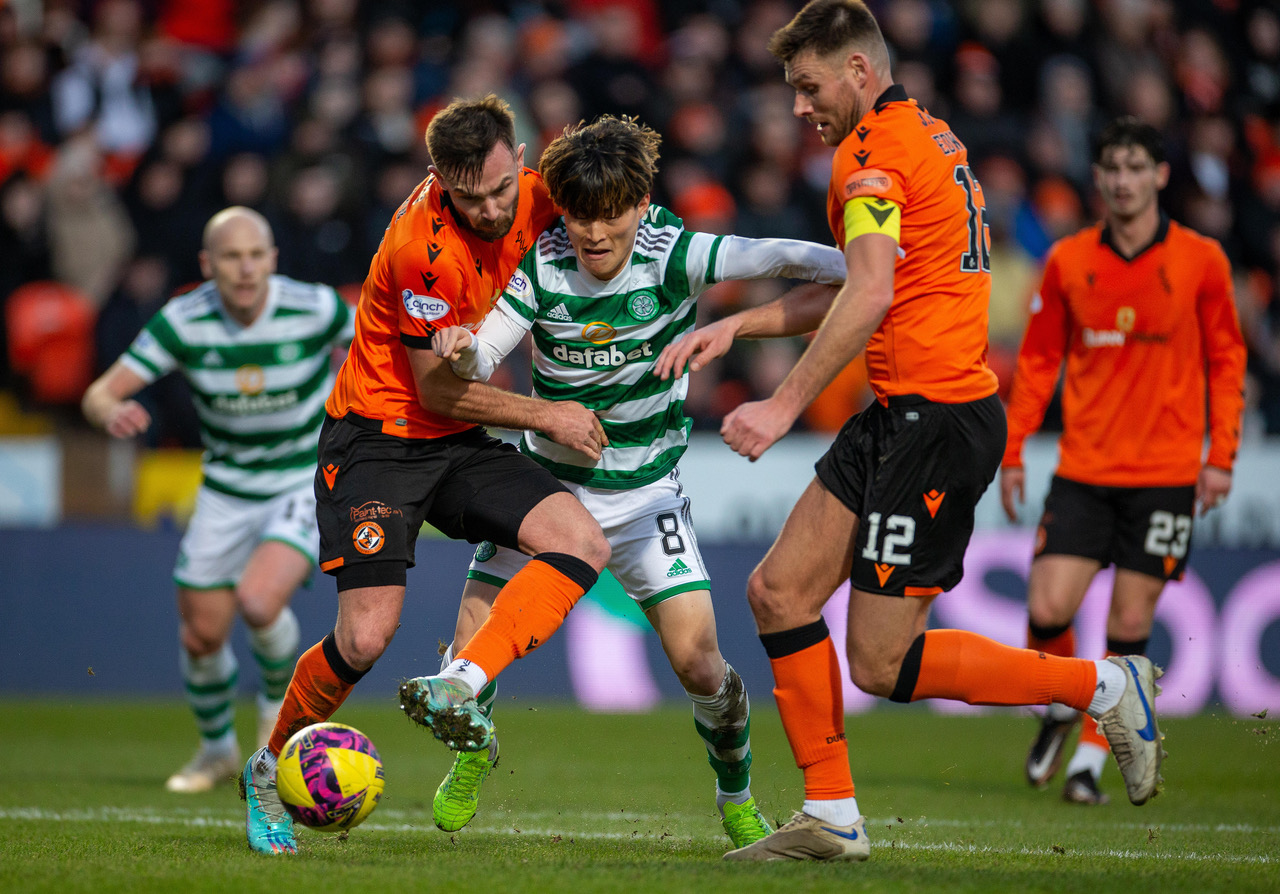 KILLER MUSHROOM – 6.5/10 – He'll probe and prod and forage, and usually get his rewards. For the past month Kyogo has been inevitable, so this afternoon it was a mystery given the positions he found himself in and the opportunities which presented themselves, that his tally remained as it were. Cruel luck and good goalkeeping trumped Japanese nozomu.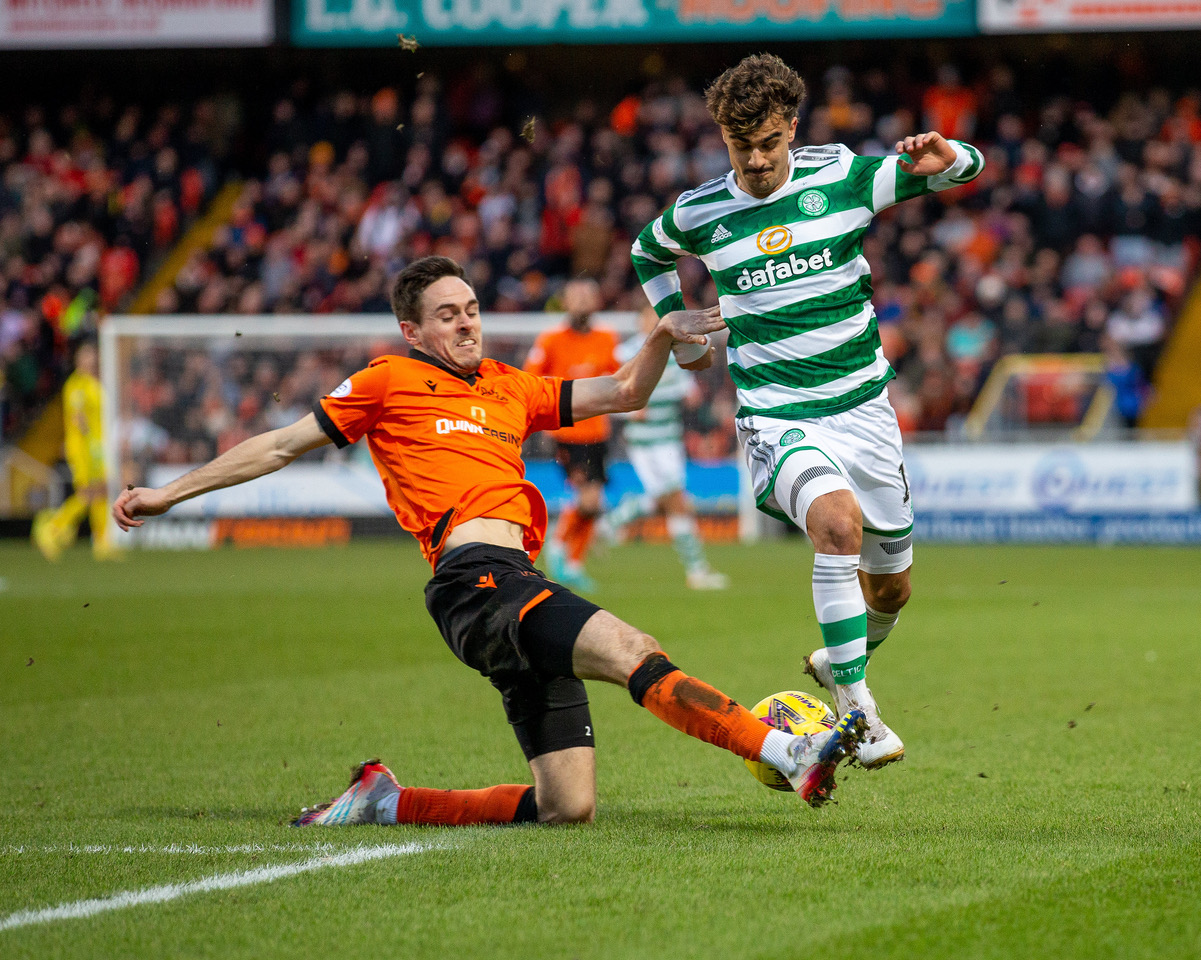 NOTEBOOK – 7/10 – What was I saying about his warming up for some match-winning? And in he comes on cue to ease the angst and let loose the dogs of war. There's probably but a nanosecond increase in his speed of foot and thought, but with Young Guns like him that's the difference between a string of hits or chart obscurity. Today, we began to see the resurgence of a songwriting talent who'll have the choirs in full voice; sparkling his way into the game and testing the keeper from distance, followed by a brave and guileful finish, practically curling one round the post with his heid from an angle that had Pythagoras leaping out of his klismos screaming "χωρίς γαμημένο τρόπο!!!"
SUBS –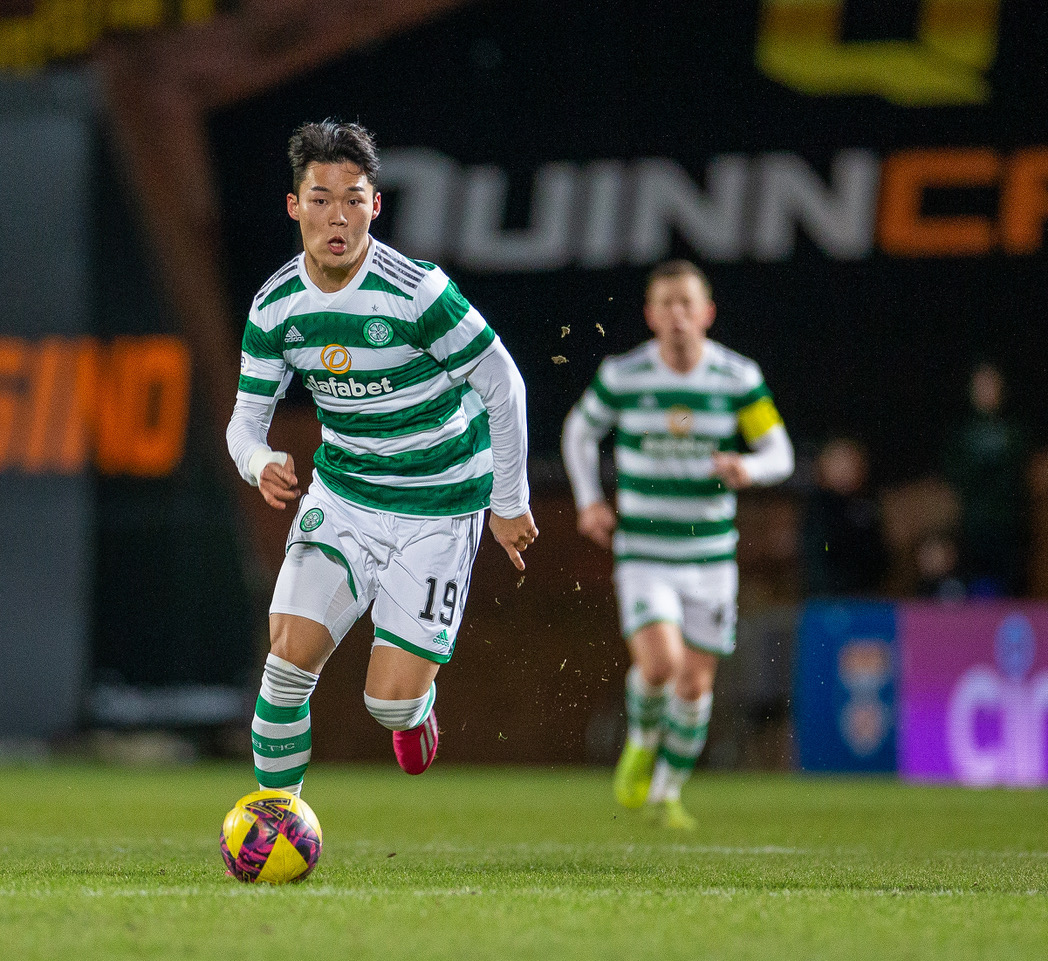 OH BHOY – 6/10 – Oh : 'I'll give you a debut to remember'. Oh, no you won't. But he was close – charged around looking quite angry and determined and deserved an assist but for Daizen's Sebo-heided shockery at the death.
LORD KATSUMOTO – 6/10 – Only Daizen can come on and force a save with a difficult header from ten yards then, from 6 inches out, knock one into the Dundee shipyards from where hiding nonagenarian Zombies refused to return it until Hitler surrendered, and the game finished.
THE BUILDER – N/A – Got himself in and out of a few fankles as he stretched his legs.
EDDIE TURNBULL – N/A – "Ah remember when all this wis just Jute…"'What did you call me?' frowned Abadass. But Old Eddie had ambled away onto the park where he wandered about looking for Oor Wullie until the umpire blew his penny whistle.
HACKY SACK – N/A – Basically just scooted around for a wee while to keep warm.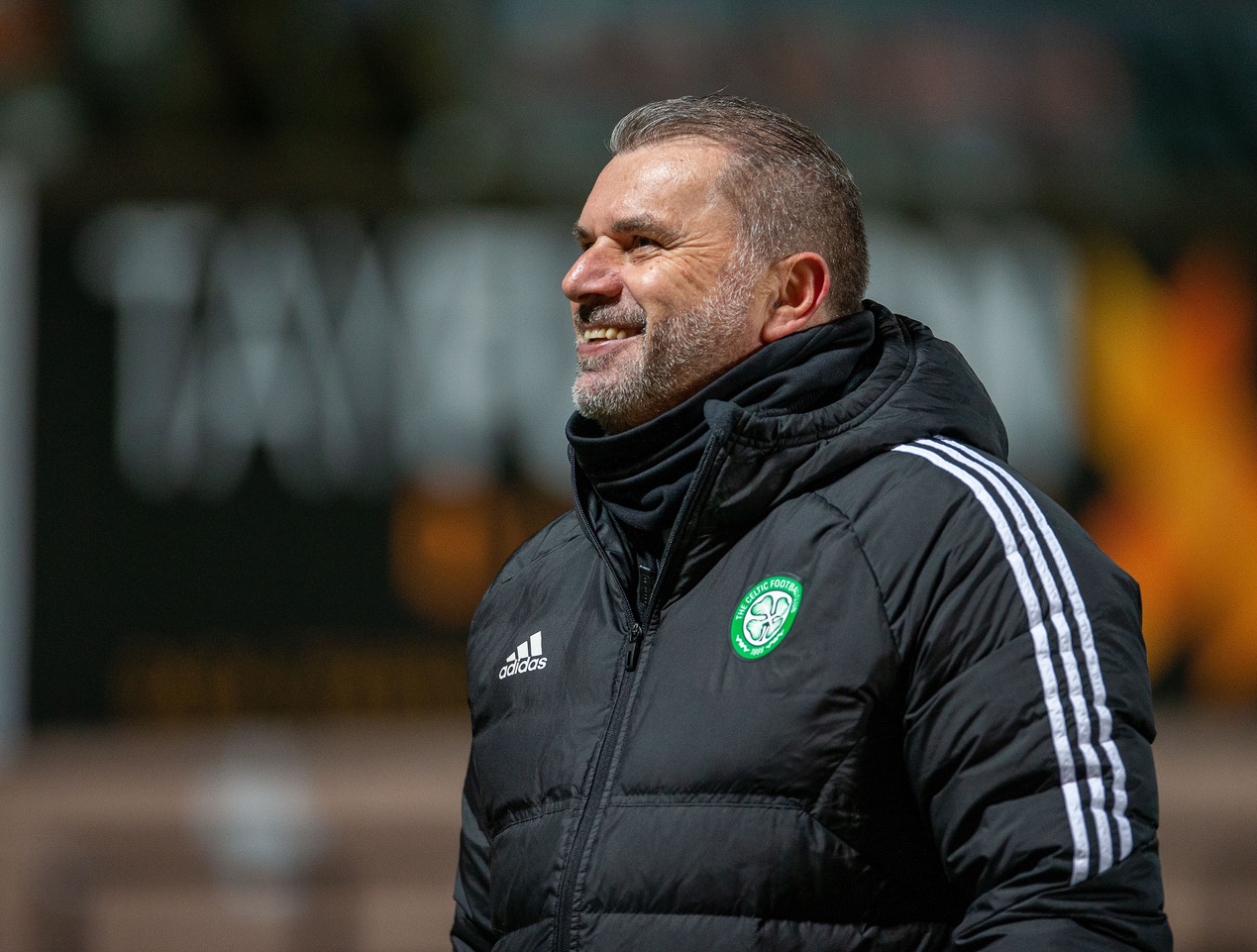 ANITA DOBSON – 7.5/10 – Not a tricky choice for Ange today but he still surprised with Abadass' inclusion; throwing a son of the desert into Dundee – a desert with no sun – probably punishment for dragging out contract negotiations. But Angeball is the architecture, the players only components of the grand collective facade; yet again we are spoiled by the sheer consistency of his system in creating flashes of glory out of domination that has – in previous times – been a drudge and often bluntly frustrating. But Ange's methods bring an edge, and that edge is cutting and ruthless and has us 9 – NINE, Zombies, 'NEIN!' – points clear towards consecutive Champions' joy.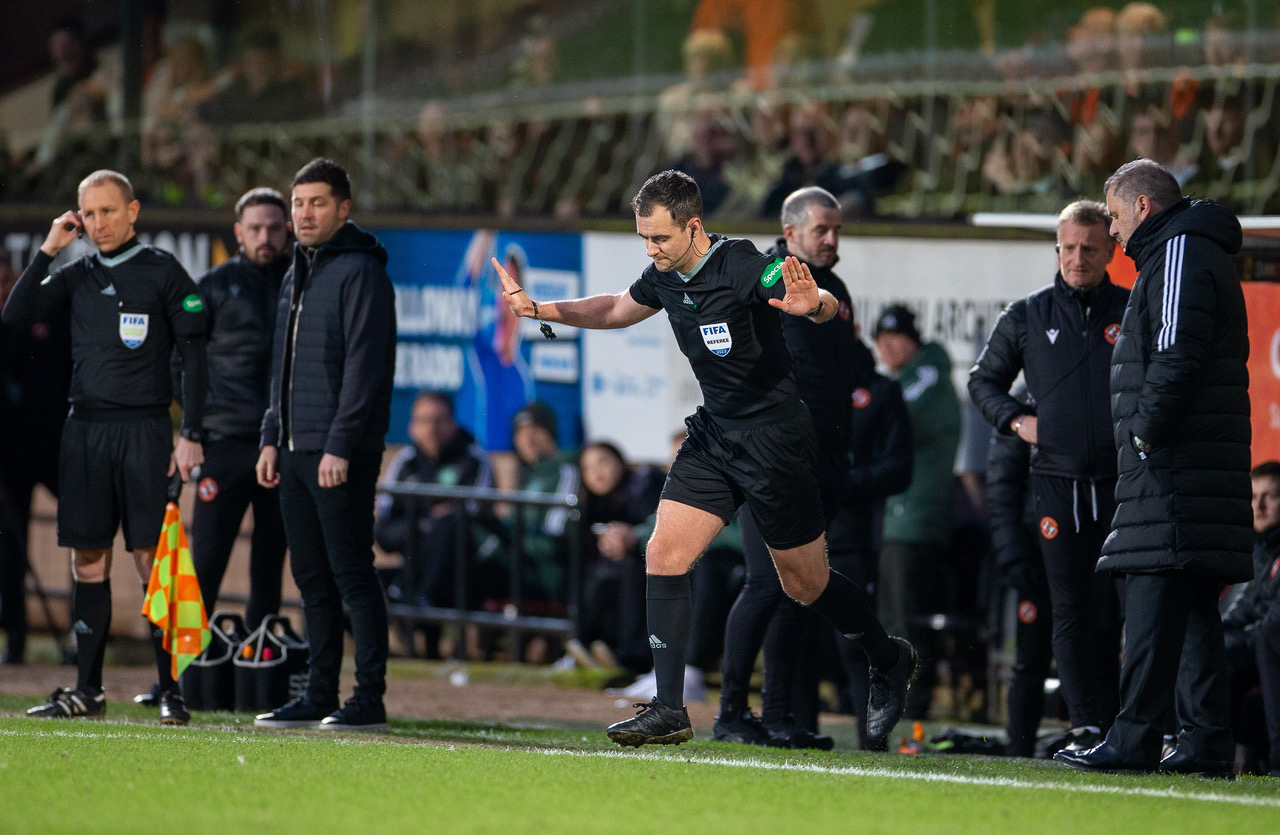 MIBBERY – 6/10 – 'Look, we tried, right?' sighed Don and Euan at the ludge inquisition. They had that damn cute goat's arse right in front of their eyes for a good half hour after overturning a Celtic penalty; not the keeper, by the way – but the defender's foul as he shovelled Kyogo into the advancing goalie – THAT'S the offence nobody's – *cough* – talking about…So spare a brief second to empathise with their choking obligation to give the handball pen, lest be truly ridiculed across global TV coverage. Surprised the whistle worked as he turned from the VAR monitor with all that snot and tears running into it.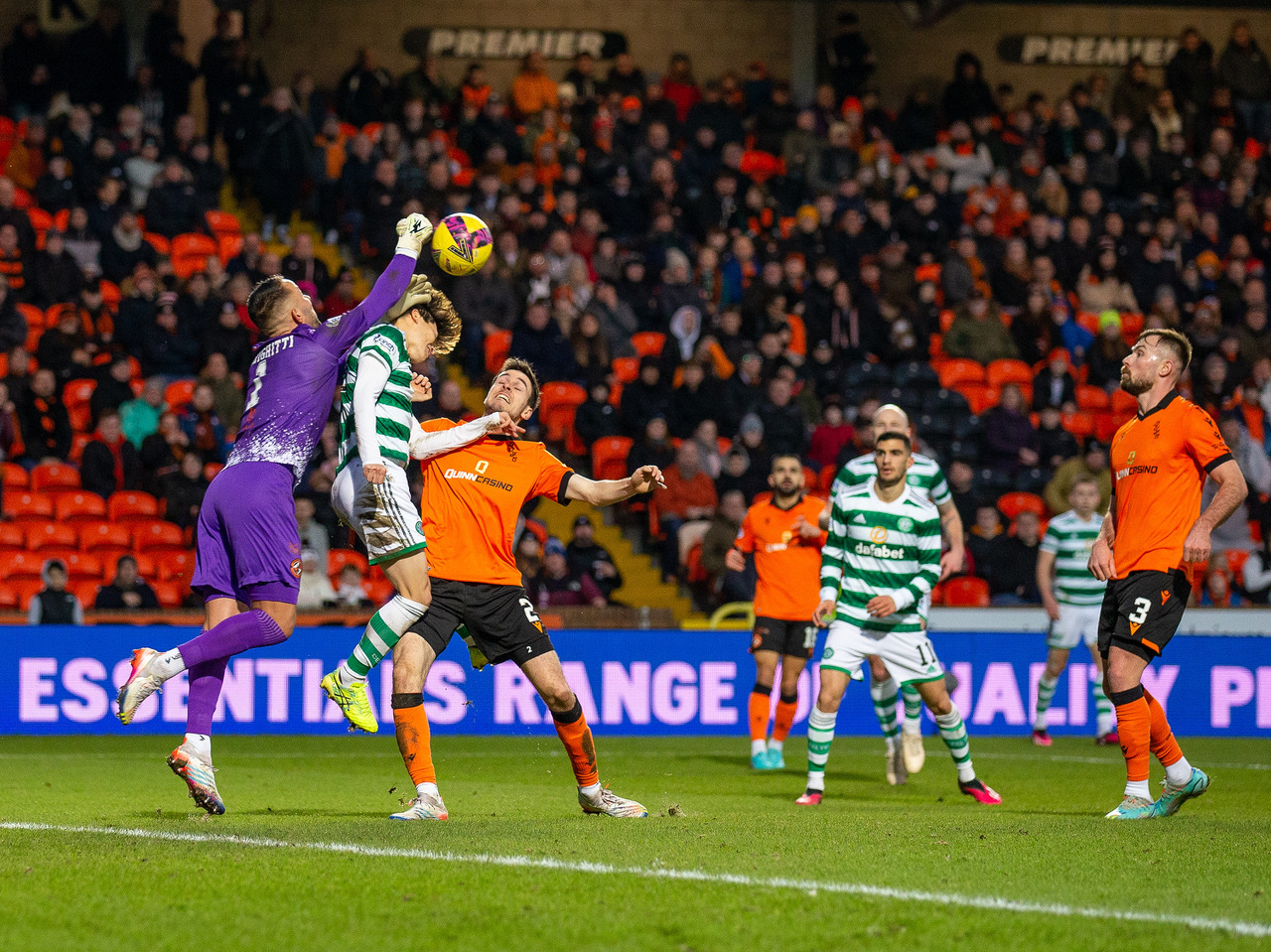 We saw the shameless, obsequious conniving and skullduggery at the Rat Nest on Saturday; how galling must it be for those MIBs ingrained in generational servitude to feel the futility of trying to counter the relentless rebel force from Paradise.
Celtic manager Ange Postecoglou praises Aaron Mooy after his Player of the Match performance against Dundee Utd 👏 pic.twitter.com/op6vBg5HkR

— Sky Sports Scotland (@ScotlandSky) January 29, 2023
OVERALL – 7.5/10 – What a week. One mental big striker almost out the door, controversially, and a new mental striker in the doors to cage-fight with the Japanese bhoys about League Of Legends Esports results. Over the city, they've come out as bisexual, although we knew anyway long before they needed the ac/dc declaration – I mean, Ryan Kent, y'know…C'mon…And yet again the MIBs are bending the rules like black holes with the speed of light in order to keep the despicable rat-bar stewards scuttling after theCeltic coat-tails. All set up, then, for failure in Arabia…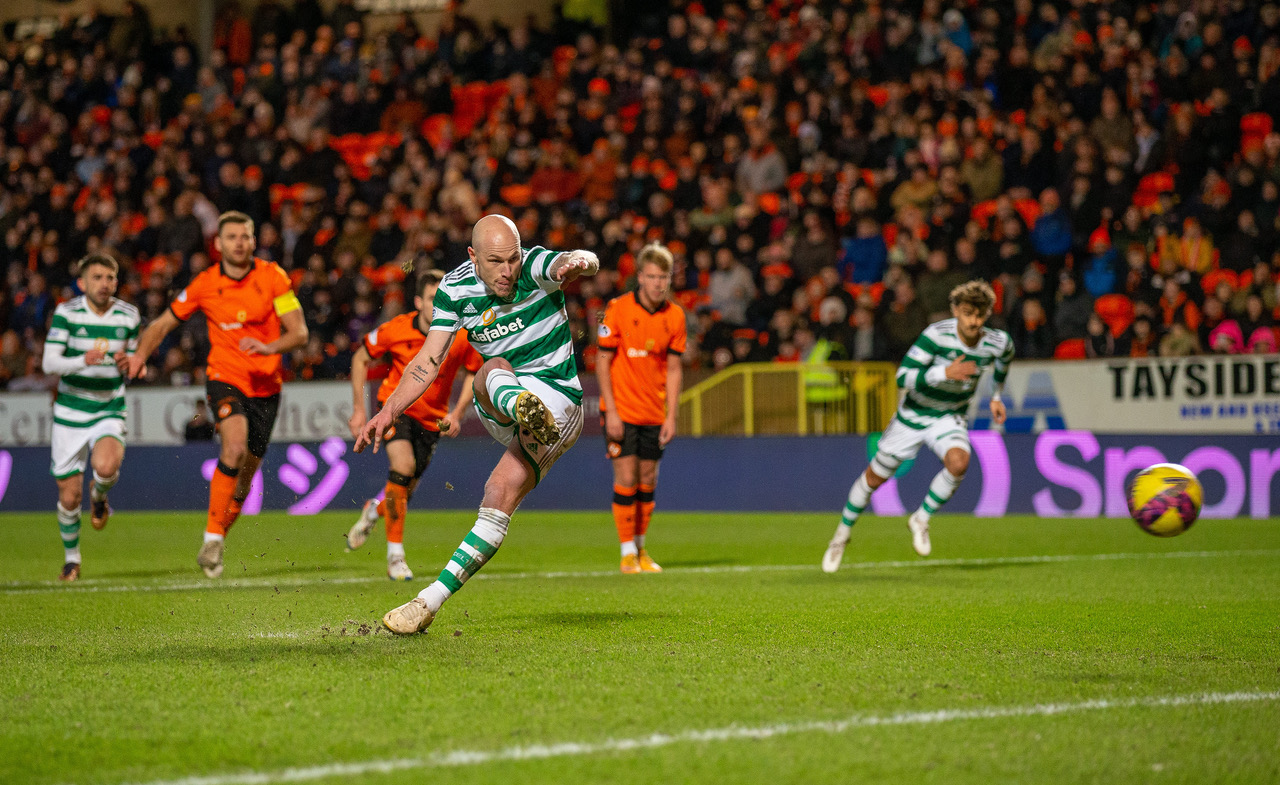 Not so, this Celtic side. Every game's played like the title's on the line. Every performance is pitched towards a standard the Bhoys set themselves – winning with style, beating the opposition with incessant quality and perpetual football. Match us if you can. And catch us if you can. 15 to go; delicious triumph almost within sight, and out of reach of the gnashing teeth of the archaic, cloven-hooved, inbred bigots who think this country's footballing future has room for their fascist 'culchur'…
Emancipate yourselves from mental slavery – the Glasgow Celts will free your minds.
Go Away Now
Sandman
Despite a man of the match performance from Willie Collum at the cesspit and a Don Robertson disaster class today, the filth were unable to gain any ground at all on the Champions. Unlucky lads, at least you tried 🖕🏼🍀

— AM 🏴󠁧󠁢󠁳󠁣󠁴󠁿 (@annemarie6377) January 29, 2023