SANDMAN'S DEFINITIVE RATINGS: CELTIC @ COUNTRYFILE
"No, Bond NO! When the service asked you to assassinate the ugly wee henchman of the super villain, we meant Scaramanga, not Scousermanga, and you were meant to tamper with the brakes on Nick Nack's car, not El Fluffalo, although the resemblance makes the mistake understandable…"
Q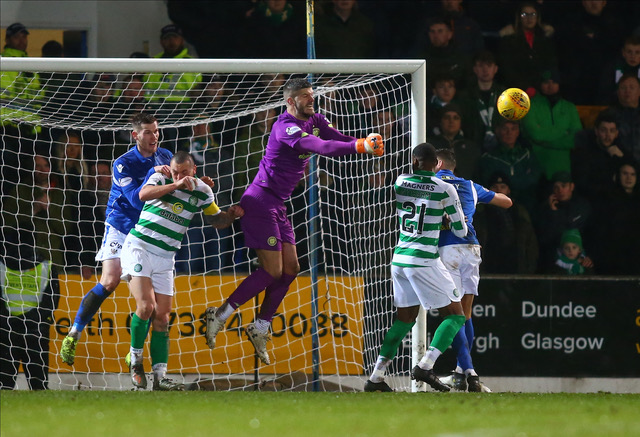 THE WALL – 7/10
Thou shalt not mess around. The divine proclamation he exists by. A relief on such a dreich evening to see your keeper not for a second entertain the notion of being a footballer. The surface was treacherous, the ball slick, his handling, kicking, punching and anticipation all top-notch.
AJER – 7/10
The Vikings were farmers, y'know. So young Ironside looked to relish the physical, combative nature of his opponents – notably smashing one right after Eddy had been taken out on the edge of their box with a trailing
flying leg unseen by Greetin' Beaton. Big Kris took on the mantle of enforcer tonight for the twenty minutes
it was really needed, first into the tackle, strong on the ball; a steely showing.
JULLIEN CLARY – 6.5/10
Able and stable. Not two biblical brothers, but the increasingly consistent and reliable Napoleonic-esque leadership performances of our iconic Franc. Yet as we strolled into the 3-goal cushion he started to re-live childhood Platini fantasies and we got stupid dinks from defence and je-ne-sais-quois wandering out of position putting us under pressure. Or perhaps he was just giving himself something to do – seemed to be in the midst of the trouble of his own making, defying their attempts and crosses.
JOZO – 6/10
Irony; Jozo lasts just 45 minutes on grass. Early departure after the job was done, hopefully nothing untoward. He was at his sinewy 'Gulag punisher' best first half, a solid and uncompromising, focussed display that negated the sting of their best player, the lightning-bolt, soup-taking-yet-somehow-forgiven-for-turning-up-amid -the-Hoops-support-one-day ex-Blue-nose, the possibly-solid-Bhoy -but-tut-tut -suspicious, O'Halloran.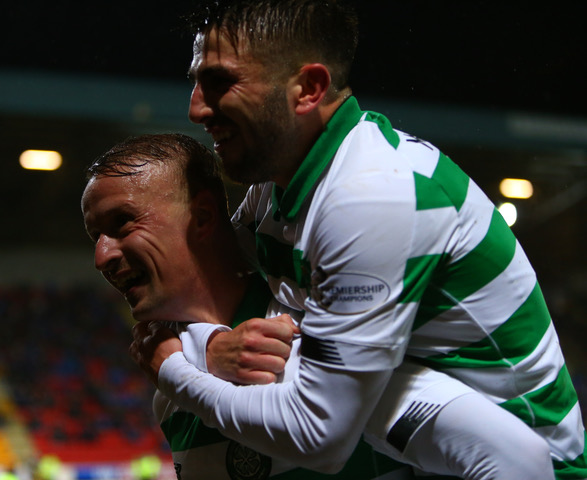 GREGGS THE BAKERS – 8/10
Perth's too posh for a Greggs so he took these Pret A Manger toffs by surprise. Terrific display down the left, quick feet and consistently troublesome crosses. Peach of a ball to set up Sparky's goal. Tonight he looked like a Celtic left back and not just a purveyor of the world's best sausage rolls.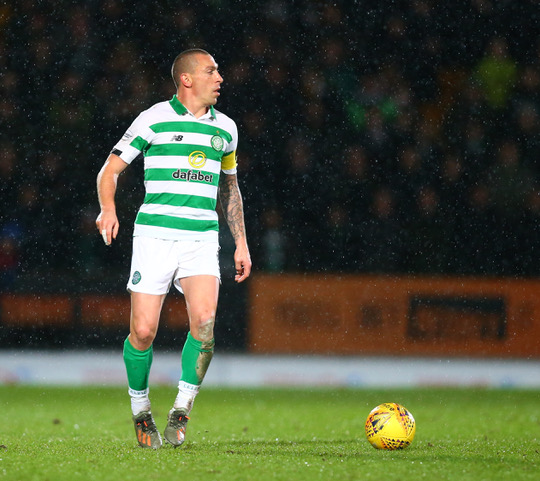 BROON – 8/10
Broon does NOT 'relax'. As the 'cannae be fecked' tactic came into play after half-time the skipper seemed immune to the malaise around him, providing the second-half talking points as he stiffed a few uppity agriculturalists. Prior to that, he was in total control of midfield aggro, a base from which Calmac and Sam J launched into them.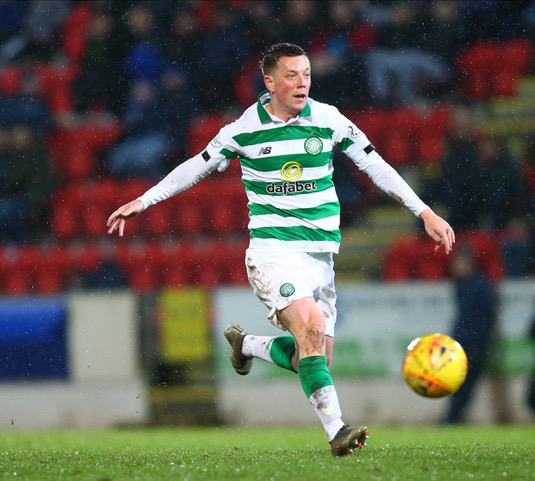 CALMAC – 7.5/10
Cursed. So close with a daisy-cutter (well, coo-pat cutter on that pitch) and then sclaffed at a sitter six yards out. All due to some verbose fool backing him for a double…When the voodoo had lifted, his prancing feet were exquisitely nicking passes around corners and between farmers. Metronimically sweet display of footballing prowess.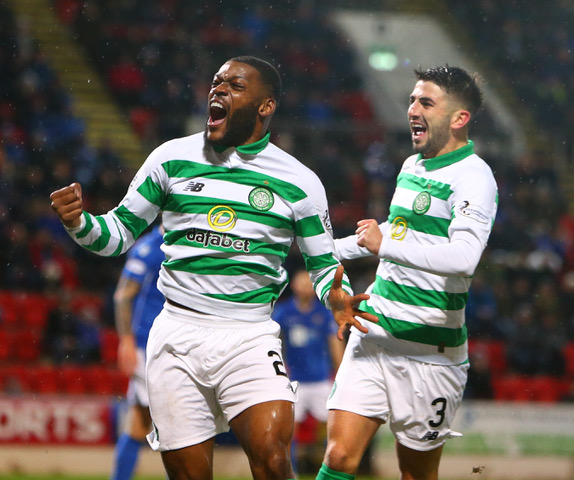 SAM JACKSON – 8.5/10 MOTMfnM
Alwoight? Say WHAT, Muthuf***a? With the Cockerney language barrier a major problem to his proposed transfer to London's villainous East End ('they loved their old Mam did 'em Kray boys…etc, etc'), this Muthuf***a appears to be staying put until the 'Ammers rope in Dick Van Dyke as his dialect coach.
And what are they missing, Muthuf***as? SLAM DUNK! – at it from the start like a Muthu****a, Muthu****a gets on the end of an artful move to crash in the first. With his heid. 40/1 on Skybet. No, I didn't…
DAYM, you like them apples? Muthu****in' tormented them thereafter, showing that when he's in the mood, the Skelpin' Muthu****a we know we have can dictate the attacking tempo in sync with the Green Brigade drums.
He is the segue from static midfield control to overwhelming attacking dynamism. On his game, there's yer £4 million+ French U-21 international we signed, now valued upwards of 10 mill. And there's also the righteous Muthu****a delivering vengeance upon them. Man O' The Muthu****in' Match. S'right, Muthu****as.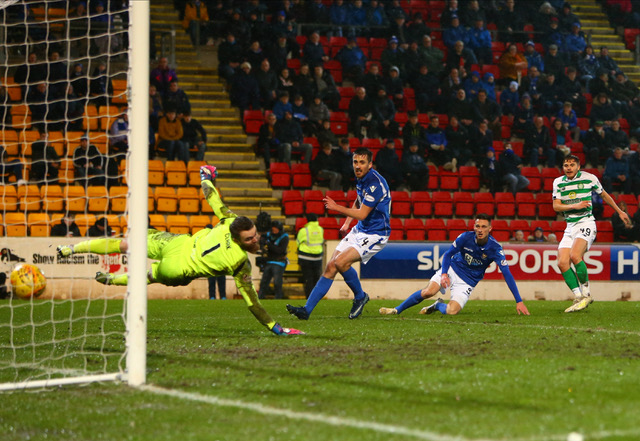 FORREST – 7.5/10
Like Catweazle on steroids, Jamesy showed up in 2020 sporting a face-fungus to ward off coronavirus particles, finally coming back to life on the pitch where, last season, he scored around fifty-four goals in a single half against them before everyone lost count.
Tonight just highlighted what an enigma he can be, feet fleet, mind atuned to the ebb and the flow of play. Set up Sam Jackson them fired in his own stunner (stunner, ladies, not stauner…) which simply flashed (I'll get my coat…) across their keeper's dive. Second-half he was switching around, driving their backline into perplexion but the service he needed was limited due to, well, the implementation of the 'cannae be fecked' tactical ploy.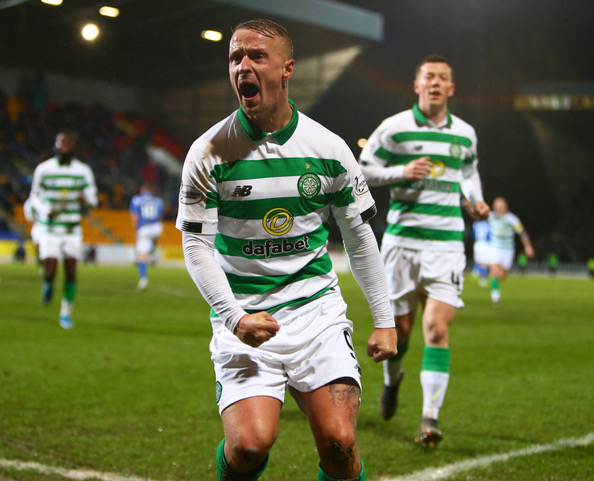 GRIFF – 7/10
Perth. They don't like Griff's sort around those parts. The locals always live in mother-of-pearl-clutching fear when he rolls into town, lest he purchase a home there before he leaves and drive down property prices. It's roller-shutters-down in the estate agents at lunchtime. I get the impression he's about 75% match-sharp, but that was enough for him to make an impact – buzzing around Eddy all first-half, stunning side-footed volley
finish like the Griff of old.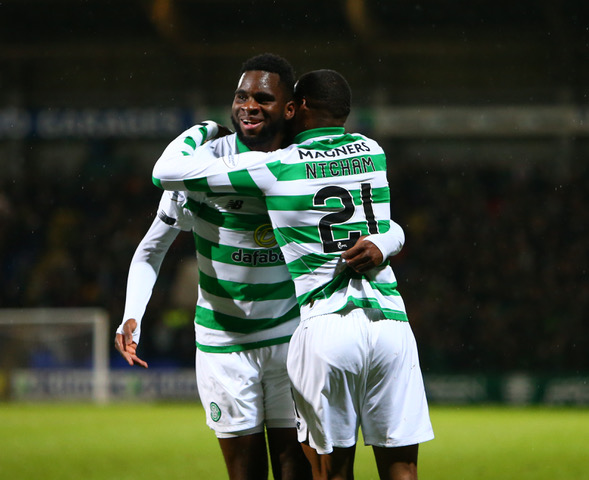 FRENCH EDDY – 6/10
LOL, Eddy – a night where there was a hat-trick at least awaiting him, and he misfires. After a couple of scintillating moments – first goal set-up and a slalom that ended with a shot sliding agonisingly wide, his game toppled into a groove of misplaced lay-offs, poor flicks and failed linkups. And yet somehow he was still left on to be kicked around for near 80 minutes…
SUBS: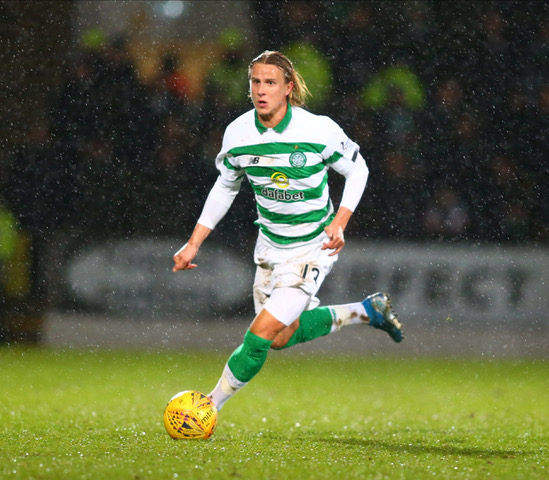 BAUER – 6.5/10
Mesmerised the locals as they wondered if they could shear their sheep as well as he was groomed. Got a whole unexpected half to join in the keep-ball and get with the general 'cannae be fecked' vibe. Did fine in his supporting role.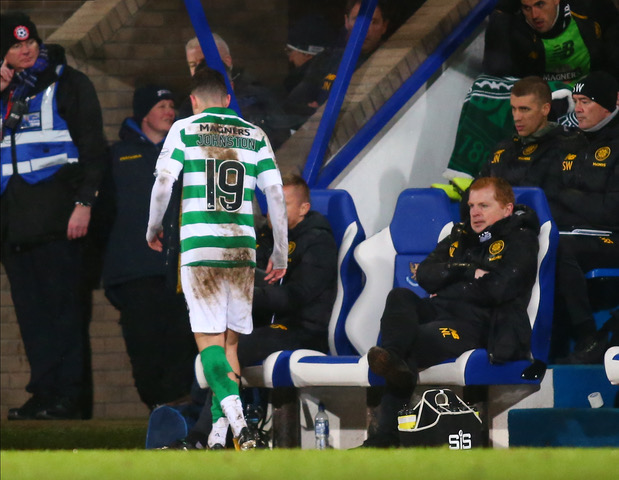 MIKEY J – 5.5/10
'Get on and give them the message, Mikey.'
"Whit message, boss?"
'That it's time to deploy defcon 'cannae be fecked'.
"Okay…"
And on he came, spread the word, looked lively, then got bounced in a tackle, hobbled off, hobbled back on, then hobbled off again… And ultimately got told to feck-off down the tunnel.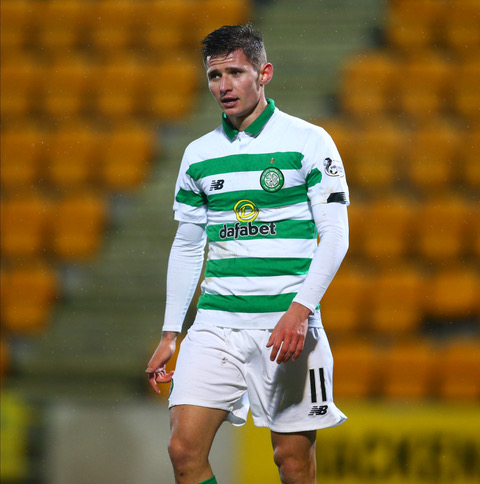 POLISH PADDY – N/A
Got the obligatory ten minutes for an expensive signing in a very tight game…
LENNONY – 7.5/10
Set up to destroy. It worked brilliantly as the side flew out the coop more like birds of prey than confused pigeons for a change. A dramatic change from Saturday. Then came half-time. And I don't know the Jozo situation at the time of typing so can only imagine it upset the original plan to give game-time to the bench.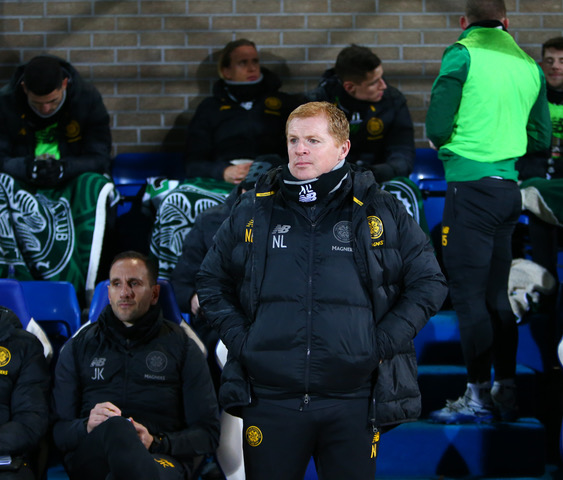 Still, what should have been an enjoyable second 45 became a wince-fest as we watched Eddy get rattled a couple of times and the heavy pitch begin to bog players down and take its toll. And the subs… never happened, not in expected time, anyway. Yet Lennony remained stoic, or immobile, or indecisive… Or maybe afflicted too by the 'cannae be fecked' tactic; or is that our own peculiar virus?
Still, be careful what you wish for. We got it all by half-time tonight; two up front and cruising to victory. Well done, Lennony.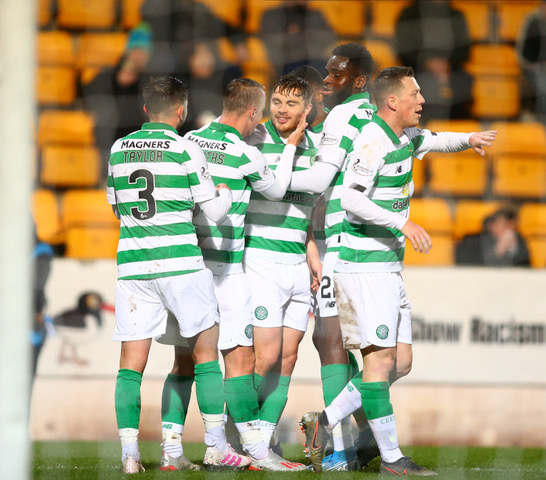 OVERALL – 8/10
"Psst, pass it on – cannae be fecked…" and the Chinese whispers spread like a Chinese virus right through most of the team at half-time. We did our bit for environmental concerns during the second period as energy
conservation became the order of the night. And really, why not? Frustrating to watch, but a magnificent first-half had the Hoops home and hosed and the points in the bag.
The Kobe Bryant tribute was a fitting delight as the Celts got all Harlem Globetrotters on them from the first of Greetin' Beaton's resentful whistles. In the Land of the Young Farmers we were like sheepdugs, penning them in as we snapped and harried them and maybe could have picked off half a dozen goals by the interval.
Which came, by the way, ten seconds before 45 minutes had actually been played. I guess Beaton was suffering having the Ibrox commentary pumped into his earpiece, and that might explain his final whistle when we had a corner to take and apparent injury-time still to play. The pain…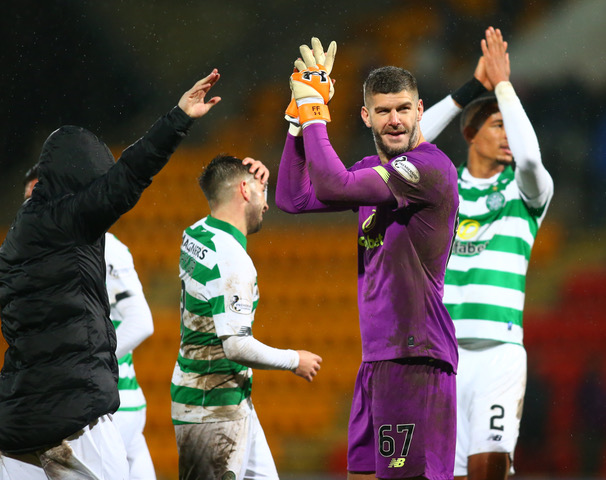 So we emerge relatively intact and ready for another two road trips. Mirroring that start from now until the season's end will be all that's required to take the NINE; nobody can live with the Celtic on fire.
Sandman. Go Away Now.
SUPPORT CELTIC, SUPPORT CELTIC POOLS
Help raise money for Celtic Youth Development by joining the £1 weekly lottery and you could win up to £25,000 – just click on any one of the photographs below to join. Lots of our readers have already done so and they're now doing their bit to help fund Celtic Youth Development that can deliver the stars of tomorrow and beyond. And you might even win a few bob too!